First Show After The Great Reset: Patriarchy at The Lash's Reopening Party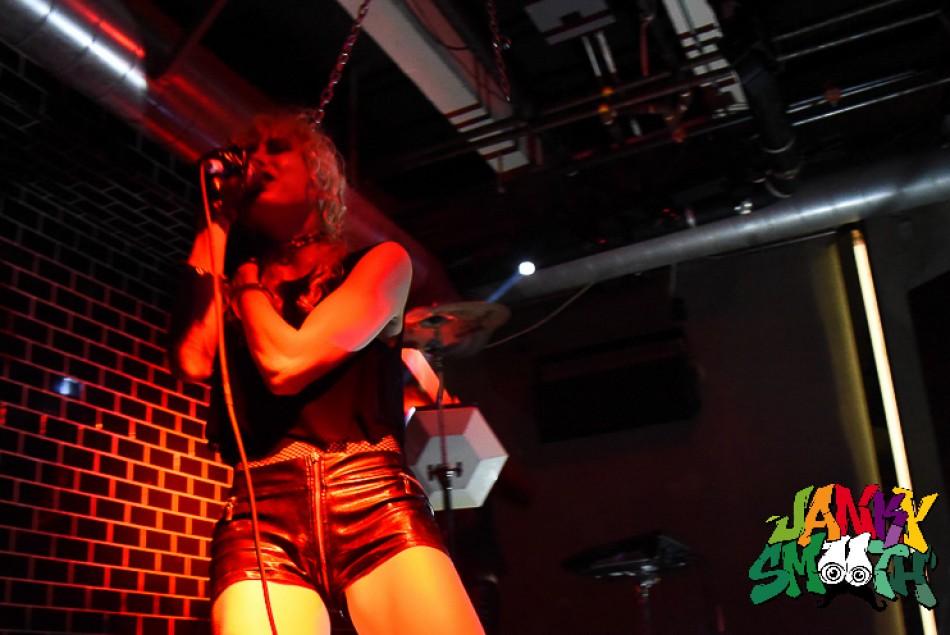 I'm assuming our audience watches alternative media and not corporate news so the words "Great Reset" call to mind this pseudo-conspiracy theory based on smatterings of elite water cooler talk at world economic forums and other such patriarchal happenings that the global economy will reset into a new system as a result of technological advent, reaction to catastrophe and pursuit of sinister agendas.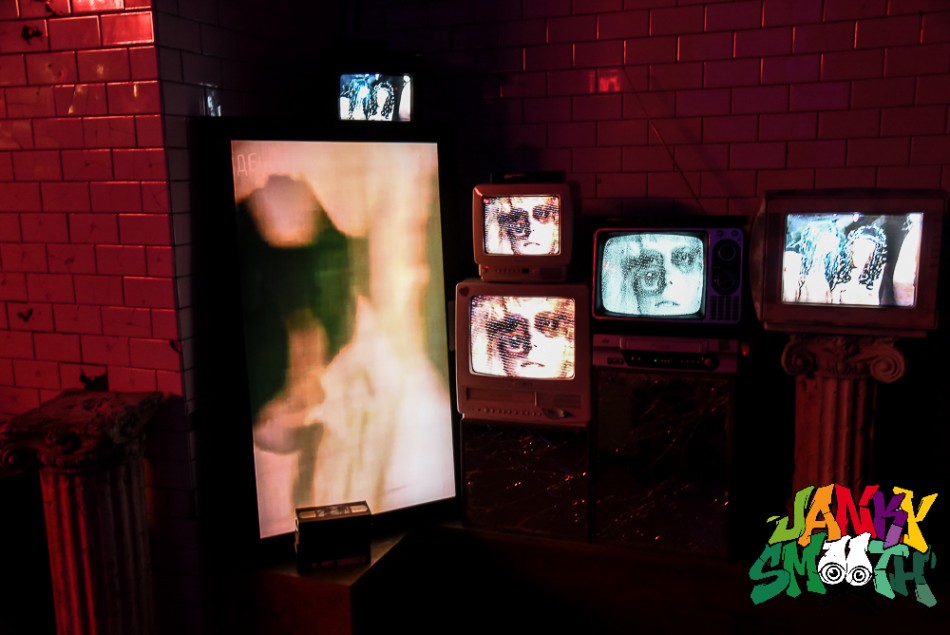 Where does Actually Huizenga fit in all this? Well, I consider the Great Reset more than a conspiracy but a cultural phenomenon that changed Los Angeles' underground music scene forever. Without any bands to play for over a year, our once thriving and impressive live concert circuit was completely reset. The kings and queens of 2019 had their scepters and crowns stripped and their thrones vacated. With a clean slate to play with, Actually Huizenga intends to take that throne by making a name for herself as Patriarchy.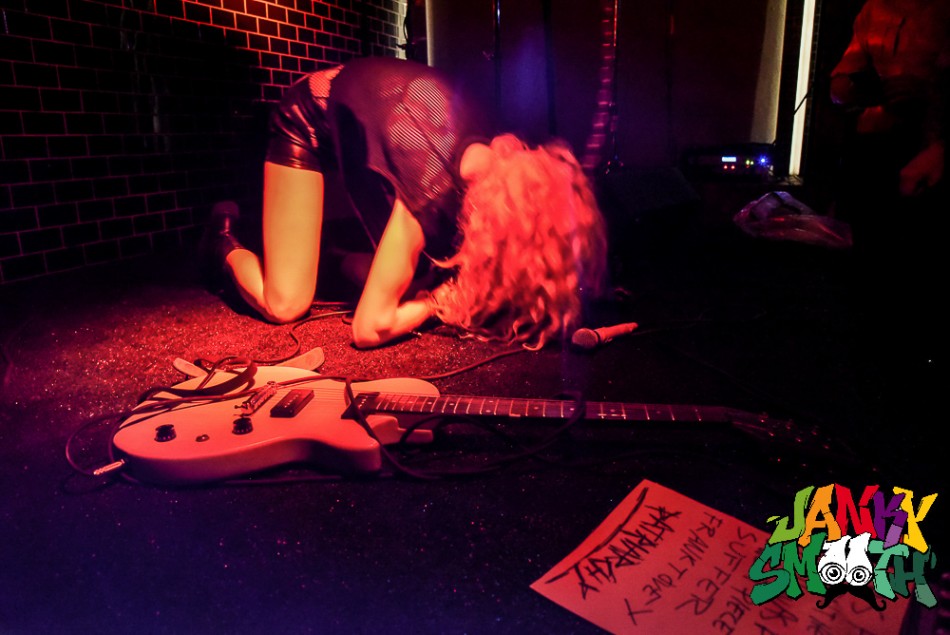 This was the first concert I attended since seeing Madball in March 2020 and coming down with Covid soon after. Even after all this time though, I never lost my eye for talent and noticing the little nuances of an artist's spiritual and molecular makeup.
This concert was held to celebrate the reopening of The Lash, which in my mind is the best damned goth club in town. Dancing is guaranteed, even by the shyest party-people present. Having Silent Servant DJ this evening was a master stroke chess move by the venue to ensure the night was filled with the best records and remixes. If you like post punk and goth, hearing a Silent Servant set is a spiritual experience. This was the second time I was lucky enough to experience it, my first was when he capped off Hospital Productions' LA showcase at Zebulon pre-reset.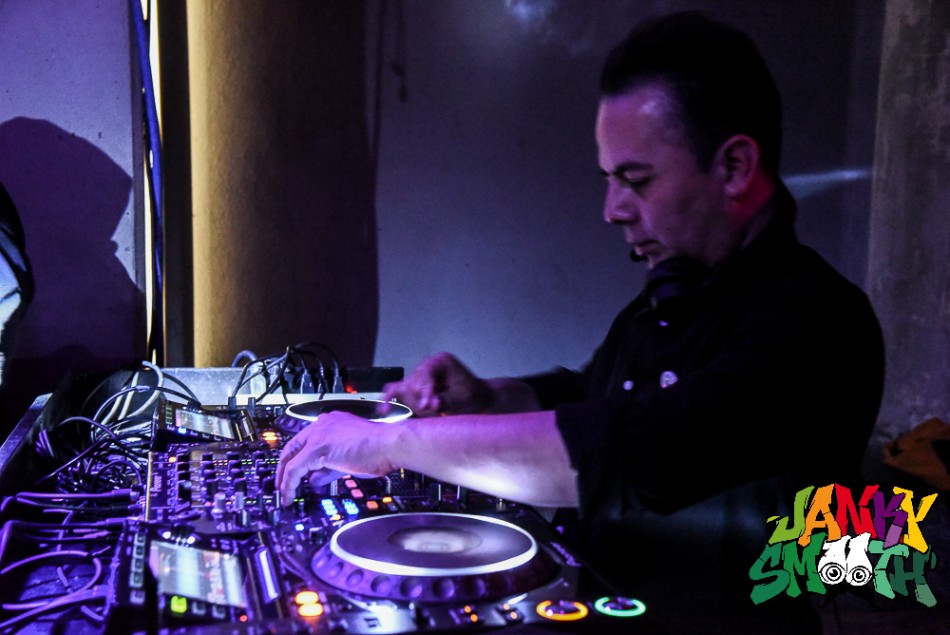 After picking up a major sweat dancing in a mass of people that were definitely vaccinated and definitely didn't have covid like myself, I stood at the side of the stage to wait for her highness to take the throne. By midnight, her drummer entered the room, pushing her through the crowd, shouting at people to move out their way as they got on stage for him to start whipping Patriarchy while shouting "lash the Patriarchy" with every wallop.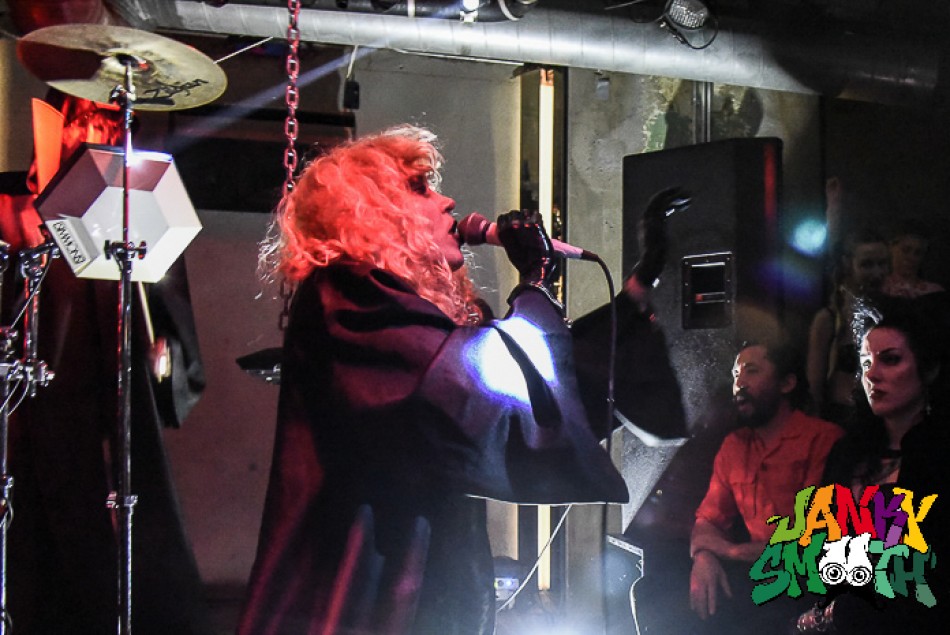 Chaining her to the ceiling before grabbing a pair of bolt cutters to release her, the duo gripped their audience before a single note was played. The Lash seemed to shrink with Actually at its nucleus as every glossy eyed gazer paid witness to a ritual that was equal parts sexual as violent and all Dionysian. When they both disrobed down to skin-tight leather and fishnets, I could sense an homage to Trent Reznor as the two tried to capture that uncanny, peel-the-paint-off-the-walls energy of those early Nine Inch Nails shows by smashing the teeth out a keyboard.
Master slave relationships were tinkered with as the duo began with Patriarchy as the shackled, savage sub but ended with her switching on us and domming the drummer with a few swift boot stomps that took him momentarily out of commission until the crowd summoned him back.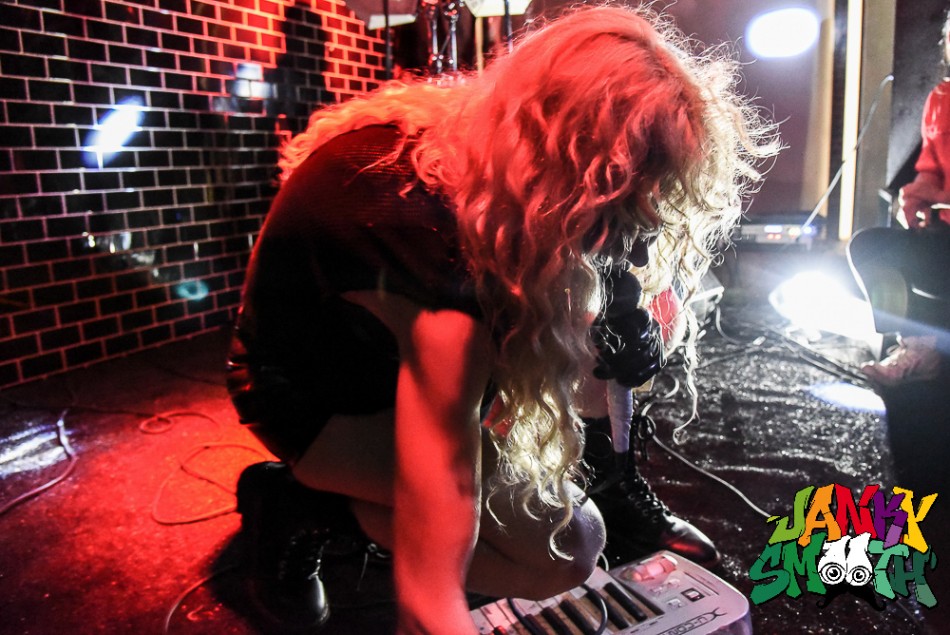 Part of the reason I like Patriarchy is that she's studied poetry, mythos, literature, fine art and music history to arrive at this persona she's created and there's a measurable advantage she has over musicians that don't read because of it. You would sense this if you followed her socials or interviews or if you knew that same history but you can plainly see the ancient in her many modern art forms. If you know what images, symbols, ideas and actions have thrilled humans throughout history, you can imbue your art with them and recreate the perennial qualities of ancient experiences. Undoubtedly, she knows the vibe early Nine Inch Nails used to conjure. She knows how sex and violence mingled together in the great dramas of Greek and Roman history. And she knows that nature is an inescapable force in humans that art should never pretend doesn't exist. Few musicians take the time to learn these essentials, some artists might have more experience performing or released more records, but they lack the knowledge Patriarchy has acquired and knowledge is power. Thus Patriarchy has the power to take the Lash, the throne, the scene, and the city for herself.
Words by: Rob Shepyer
Photos by: Maggie St. Thomas