Food for the Soul: Music Tastes Good 2018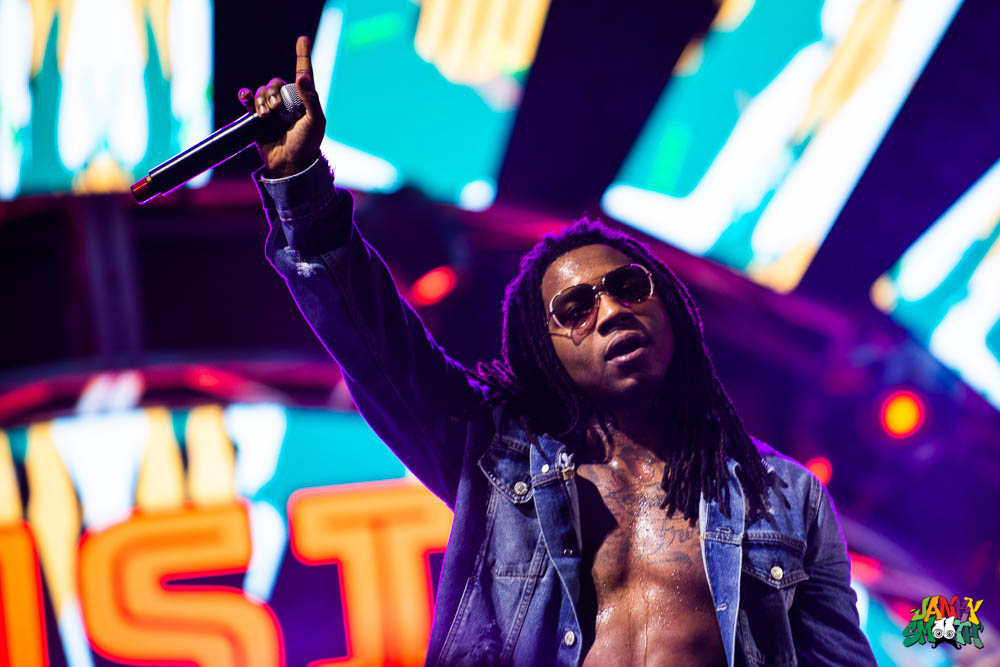 Long Beach has yet to disappoint. Whether it's a tiny DIY show space with a local artist lineup like Midnight Mass or an R&B soul fest on the water's edge like Smokin' Grooves, shows in the LBC draw loads of live music fans at every possible opportunity. Blessed with a diverse demographic, Long Beach festival organizers get to take huge liberties when it comes to booking bands and artists that represent every quadrant of the musical matrix. Music Tastes Good was no exception. They brought new emerging artists, quintessential bands and even artists we didn't know we were missing into one big block party-style show.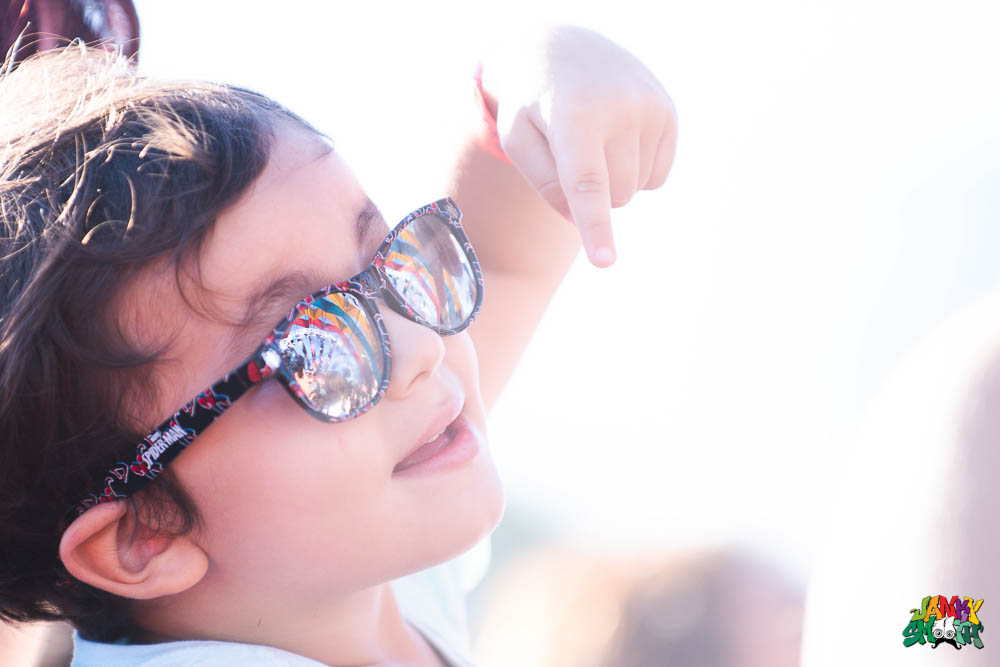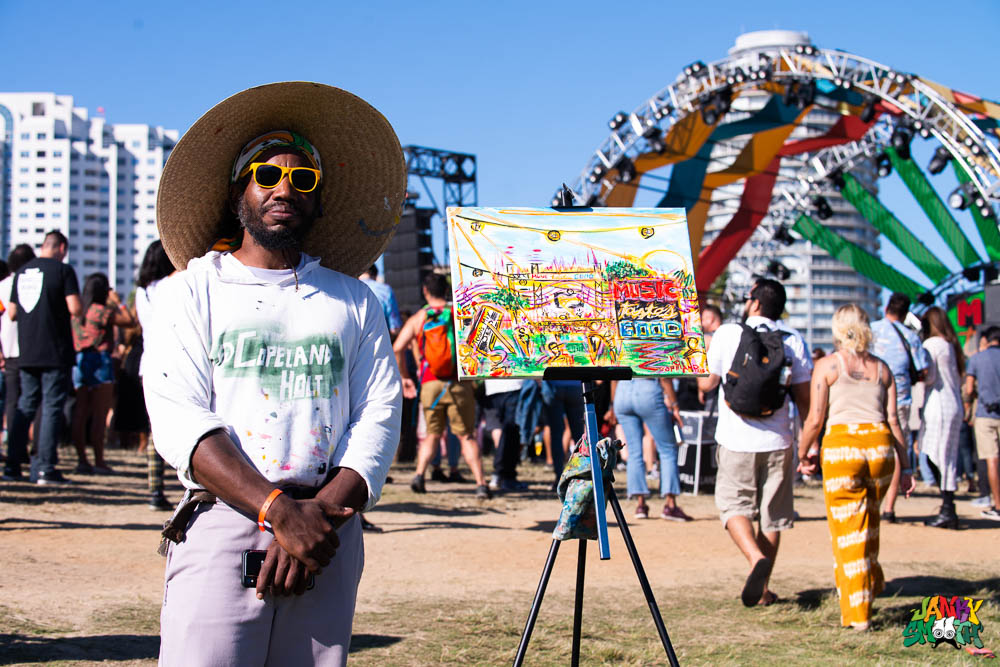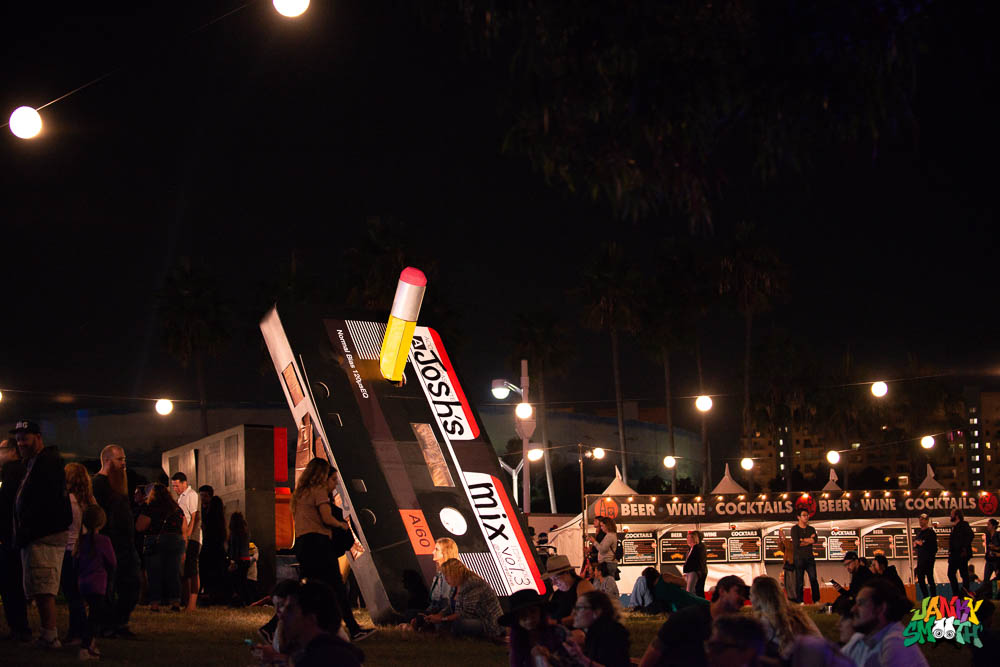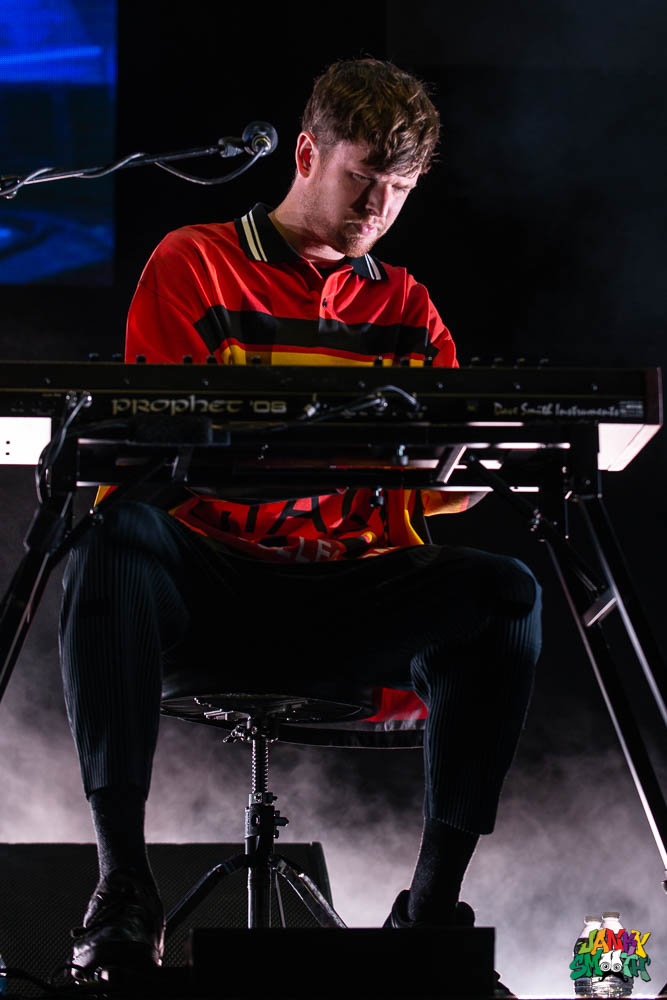 We started out day one with Quintron & Miss Pussycat, husband-and-wife duo from New Orleans. Their performance is half something from a children's television program and half sing-song drinking ballads. To the untrained eye, their performances are something of a spectacle but there certainly is something uniquely charming about their authenticity. Quintron & Miss Pussycat concluded their set with their cover of Polka Stars "In Heaven There Is No Beer" as the revolving stage gave way to the next act.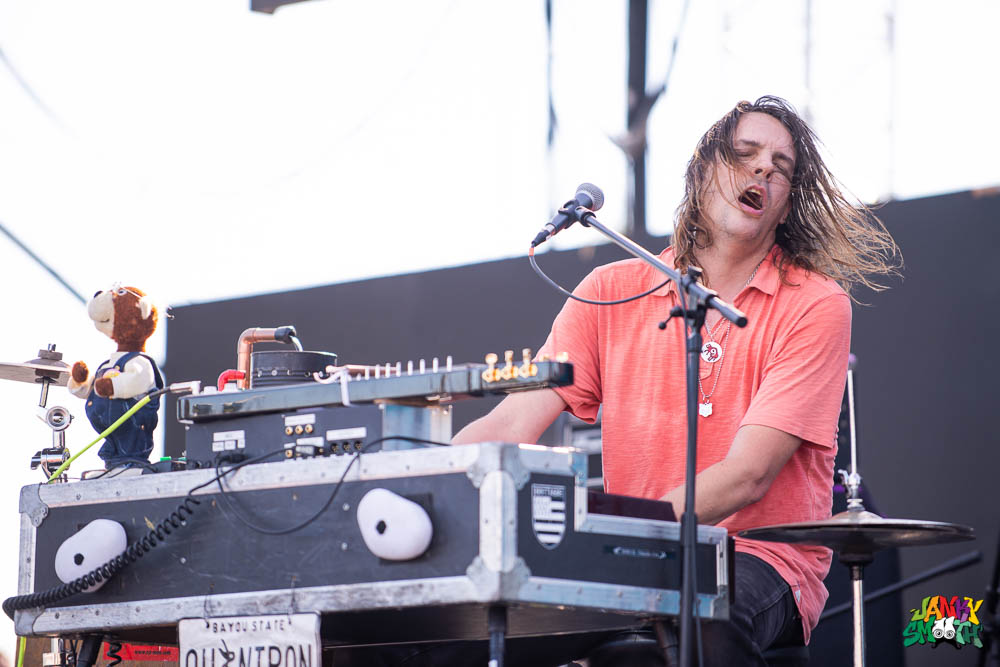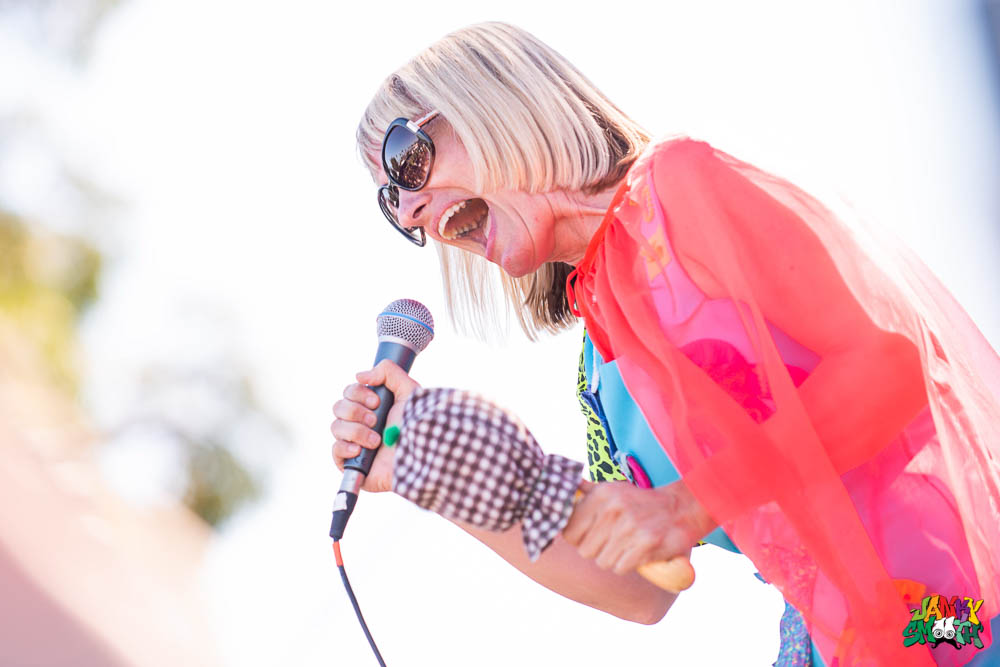 On the complete opposite side of the musical matrix, post-punk outlet Shame took the stage. They're these really young-looking British lads from South London. Music Tastes Good was their first major festival set in the United States but they've played in Los Angeles before. "We played with this other band and the guy had a big piece of metal that he was banging around onstage but people loved it!" vocalist Charlie Steen recounted to us after the set. It can be inferred from the context clues provided in this statement that he's referring to Egrets on Ergot in one of their lively performances.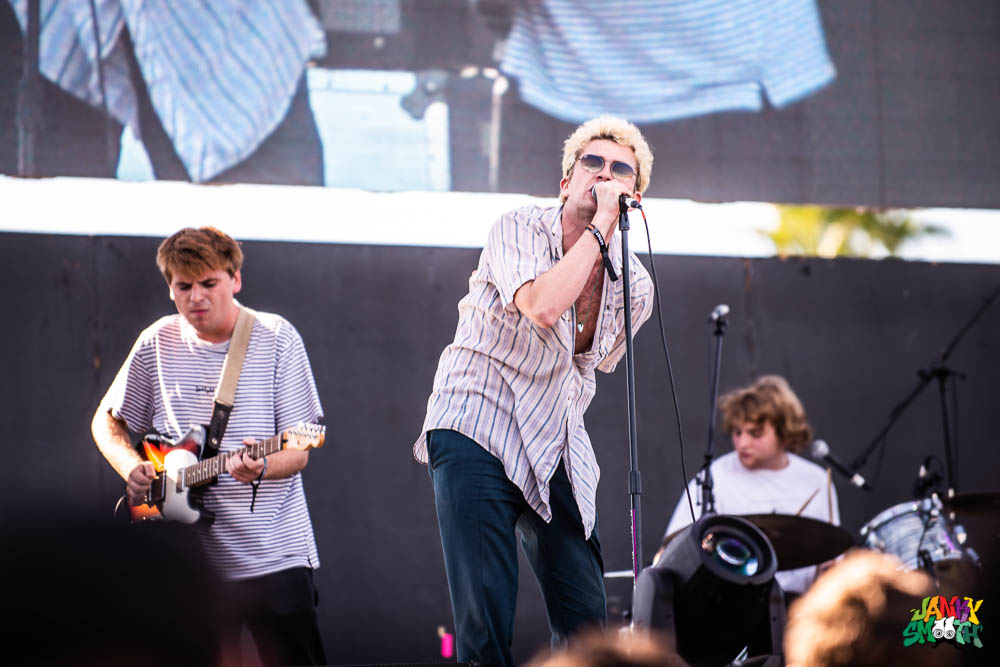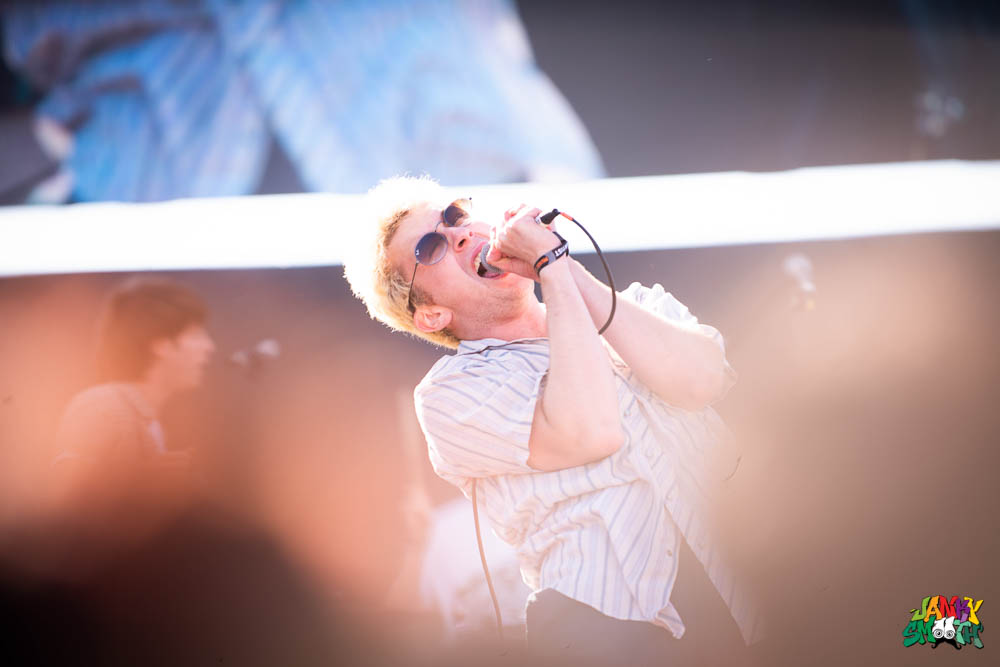 The secondary stage was positioned at the back end of the festival and we headed there next for one of my most anticipated sets of the event, Oliver Tree. He started out as the face of a meme, his bowl cut and wide-legged jeans have earned him 25k followers on his Instagram meme page and that's not counting the almost 300k people who follow his musician/band page. He came straight to Music Tastes Good from the airport. He'd been in the Ukraine filming a new video and he was understandably exhausted but as part of his schtick, he showed up in a neon fleece ski jacket and the wide-legged JNCO jeans only to later reveal another layer beneath. The look that landed him in a number of memes and the outfit that landed him on the LA Weekly's list of The Best (and Weirdest) Fashion at Coachella 2017 and it consists of a white sweatshirt and matching sweatpants bearing the quintessential teal and purple pattern found on generic disposable cups, the kind you might find in a hospital cafeteria or next to a corporate office water cooler. If you had never seen a picture of Oliver Tree before you heard his music you would never imagine that such a progressive and unconventional sound could come from such a goofball. He's got kind of a Beck-like vocal quality delivered in verses either sung or rapped over synth-heavy trap beats. Despite the heat, the layers of clothing and the jet lag, Oliver Tree brought energy and vibrance to the stage with songs from his debut EP Alien Boy released in February of this year and some even older songs that he's featured on with artists like prodigy DJ/producer Wethan and EDM giant Getter.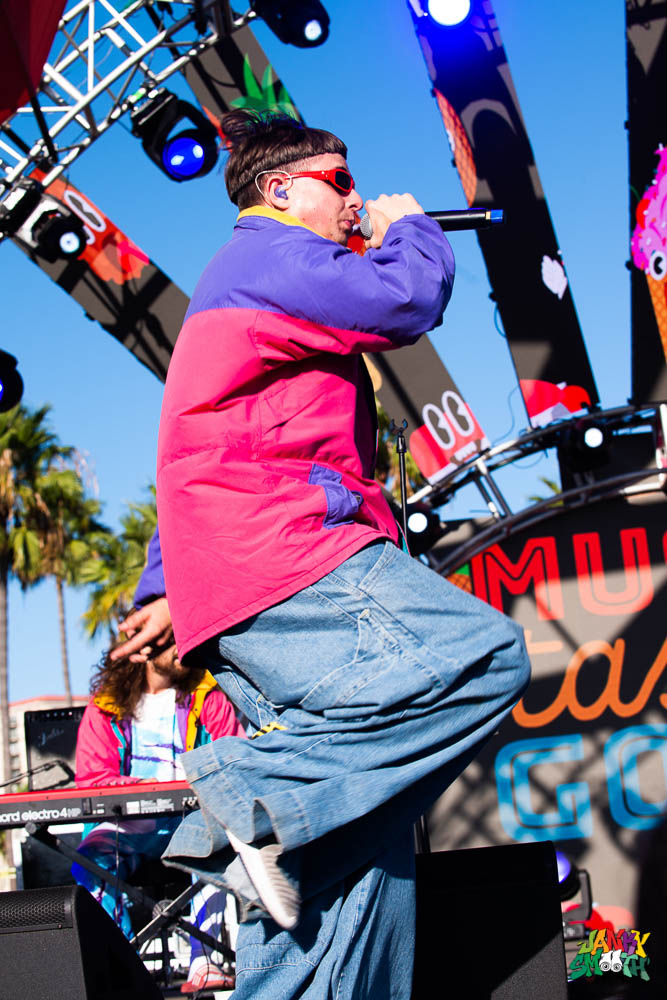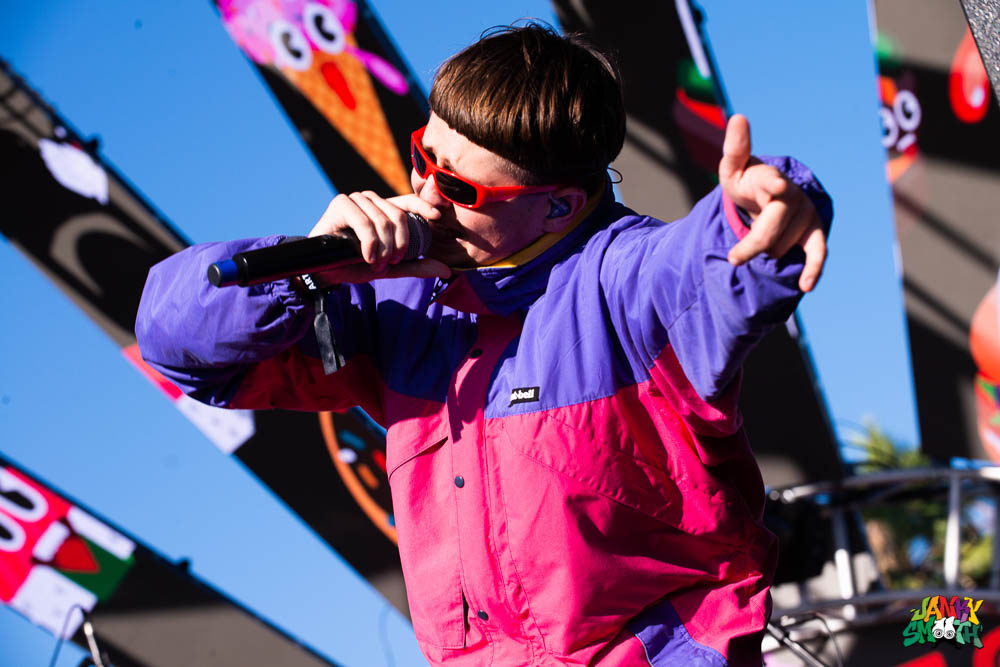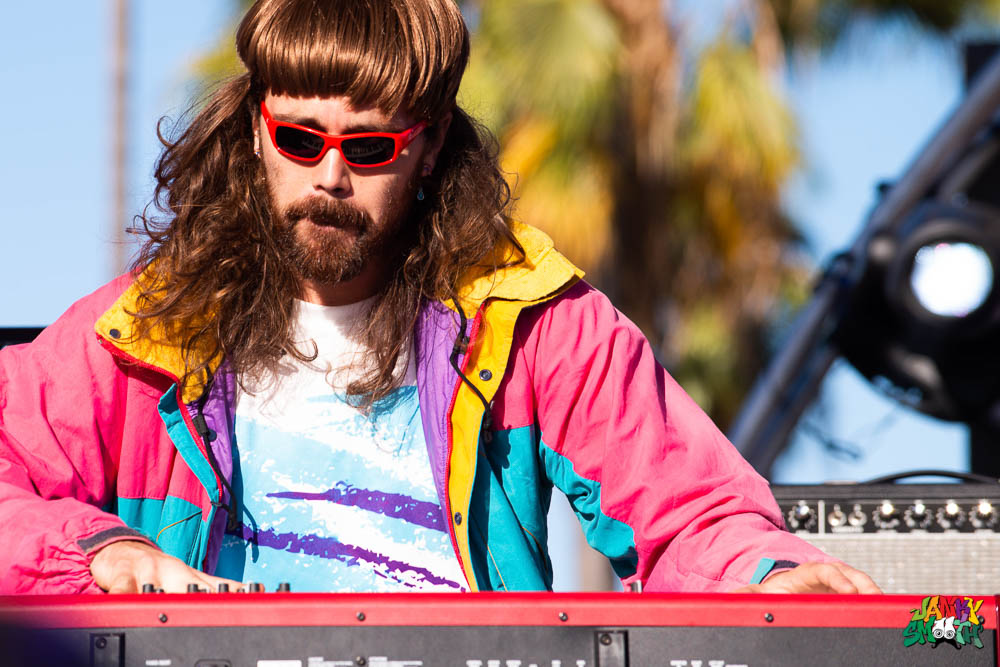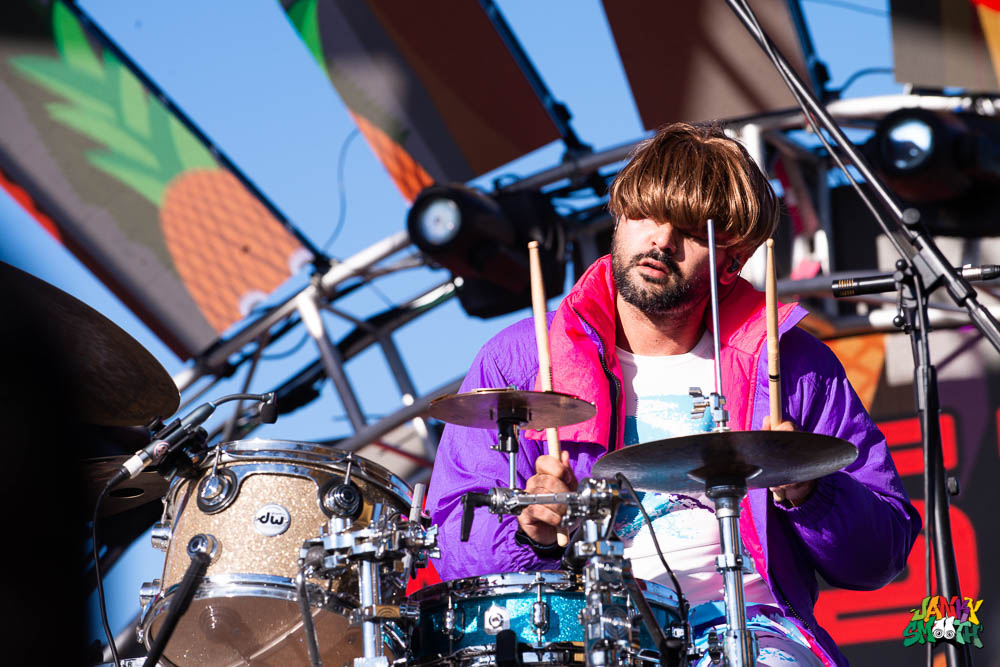 Back at the mainstage, badass femme icon Princess Nokia brought the heat as the sun began to set over the ocean. In her matching red two-piece denim outfit and Gucci sneakers, she bounced around the stage for the portion of her set she dedicated to her older music. From there, the vibe shifted dramatically. Her new sound is slower-paced, more centered around singing over trap beats. It's vastly different from the fast-paced bad girl rapping that made her career and it will be interesting to see where her new musical direction will lead her and her fans.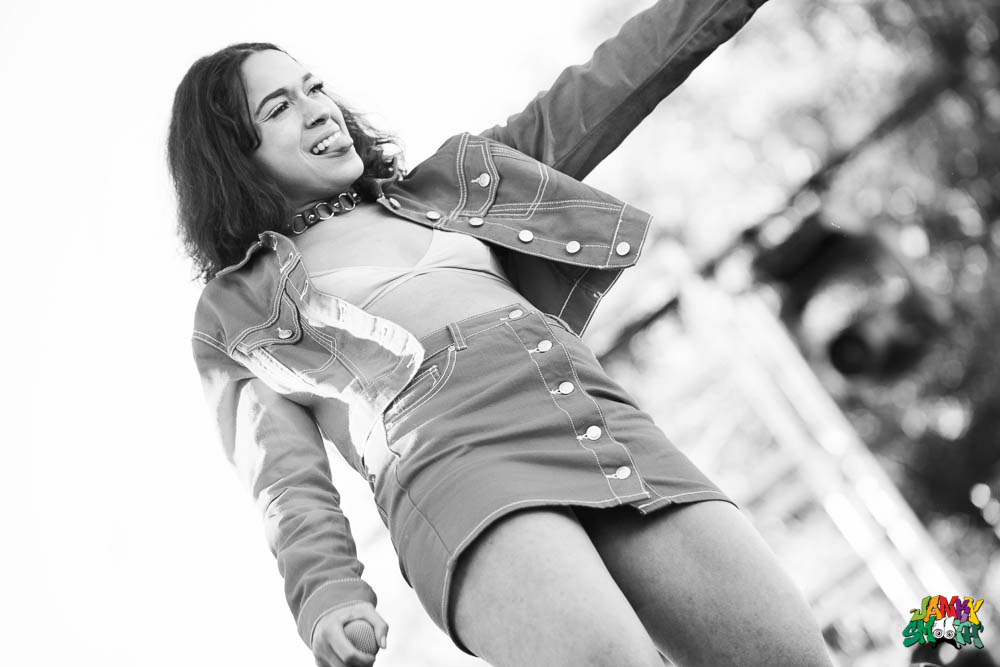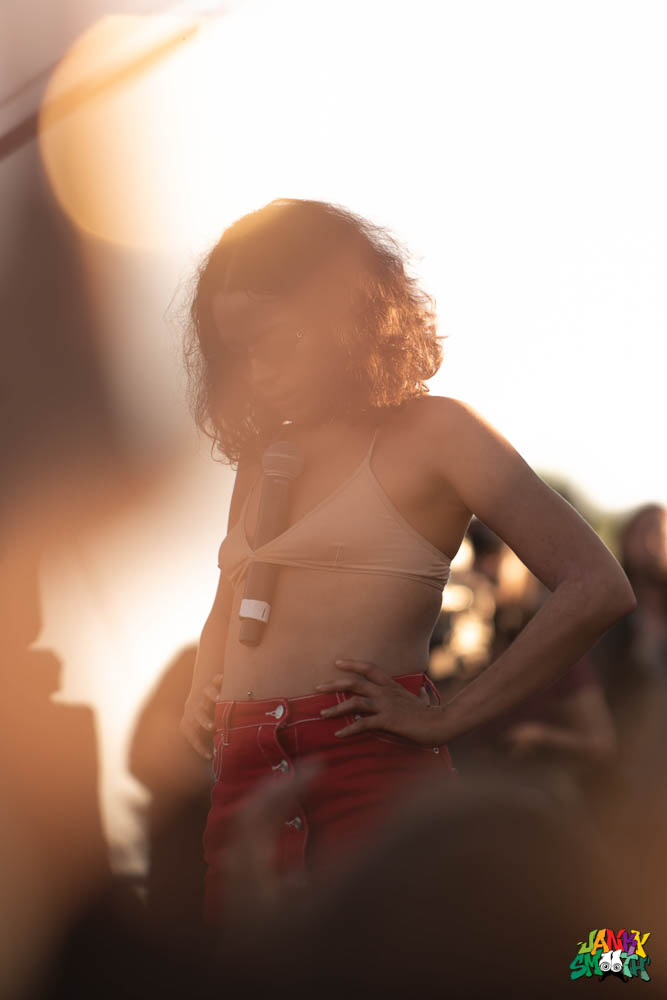 Lil B the Based God is a legend, there's no denying that he could draw a crowd of people just to catch a glimpse of him. He's got the kind of job security we all wish we had where you show up when you feel like it, give the people what you feel like giving, watch the fans soak it up, collect the money and leave the festival. Lil B doesn't have to perform anymore, his audience and his fans perform for him. The Based God is a beacon of light in dark times, as he preaches love and acceptance on all platforms. We had the opportunity to catch up with him right before his appearance at the festival to talk music, food and spirituality.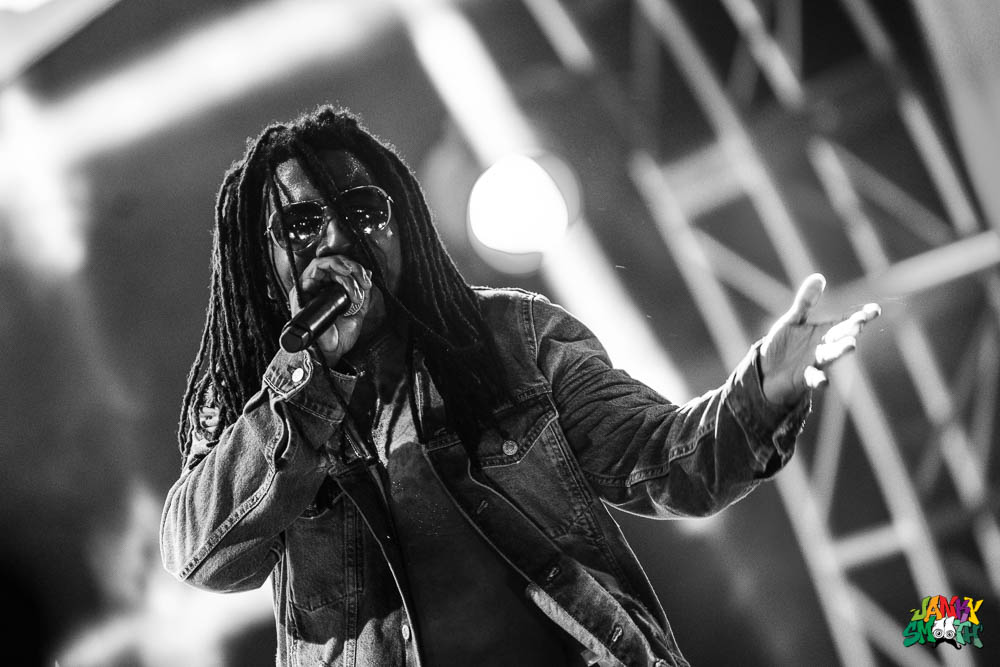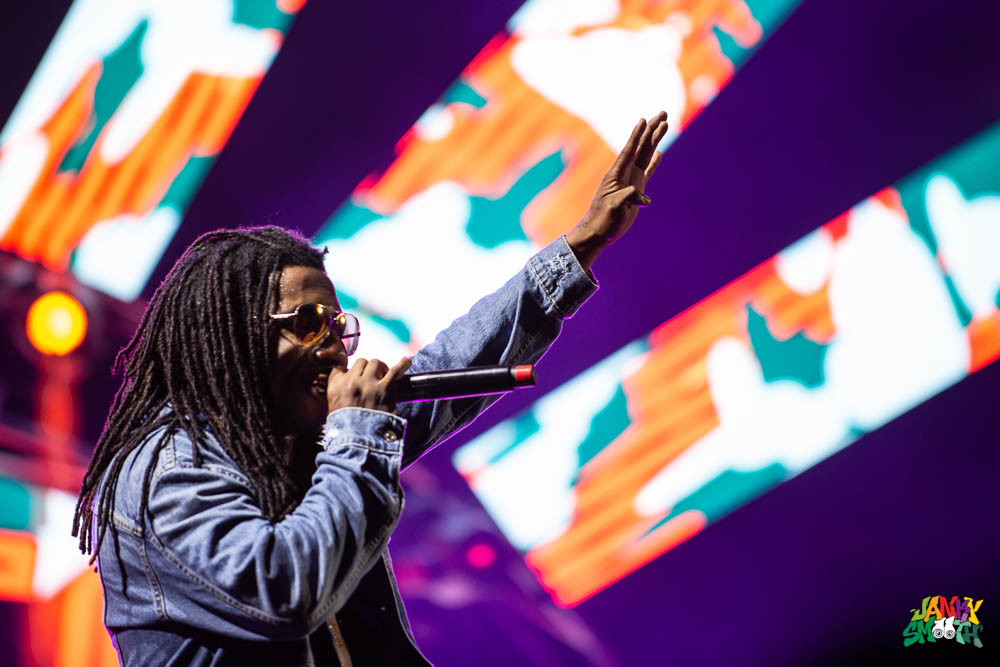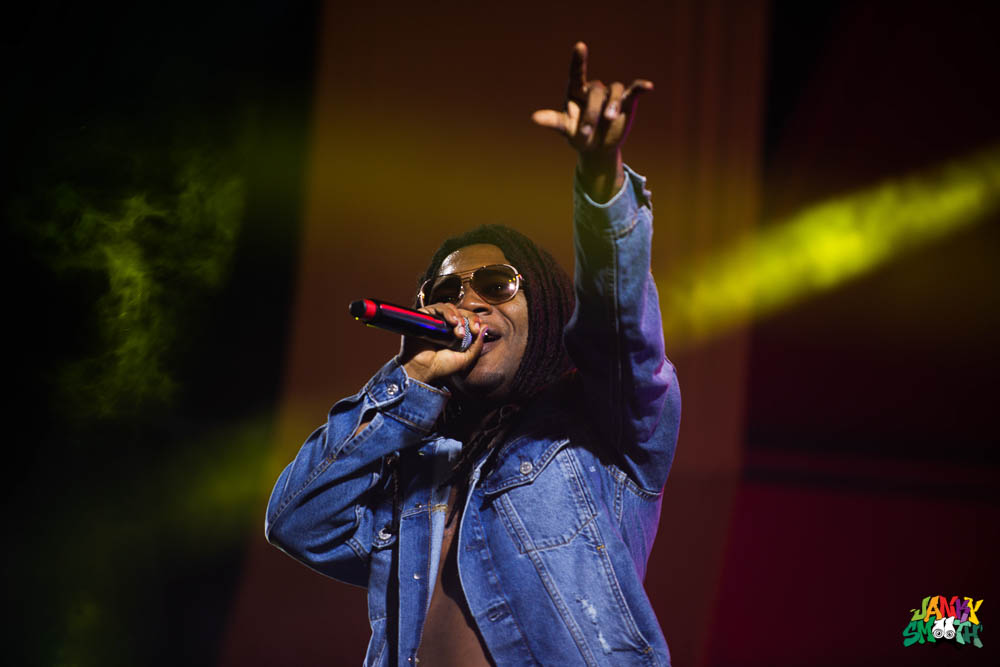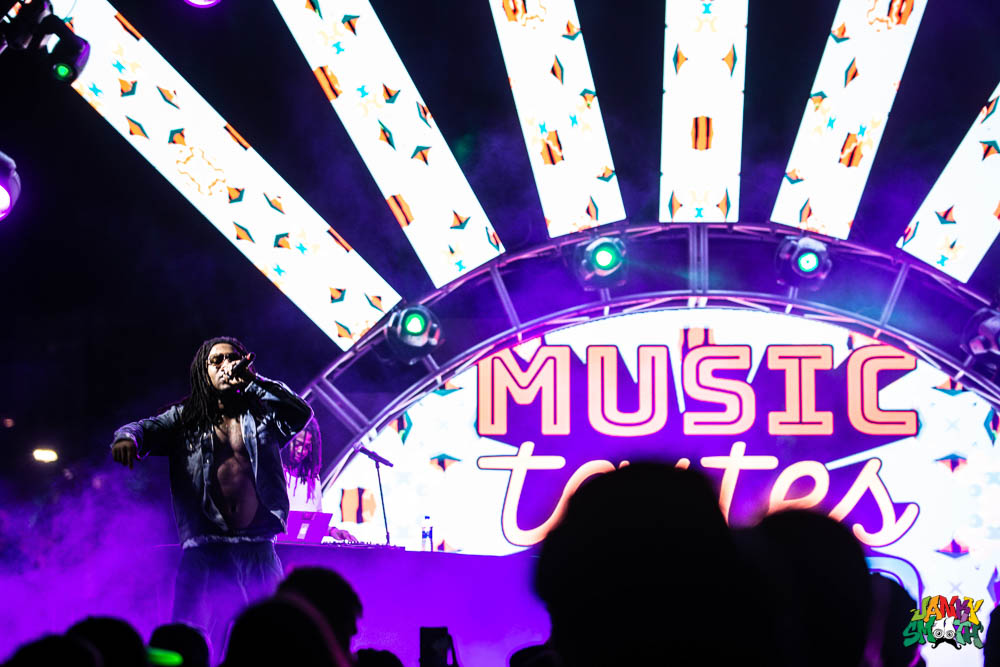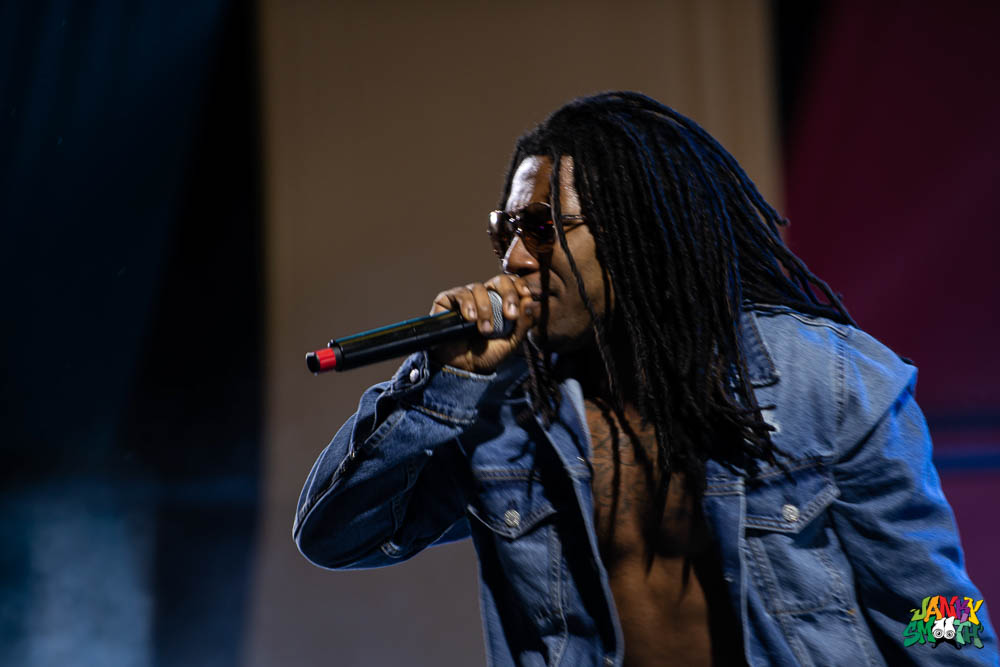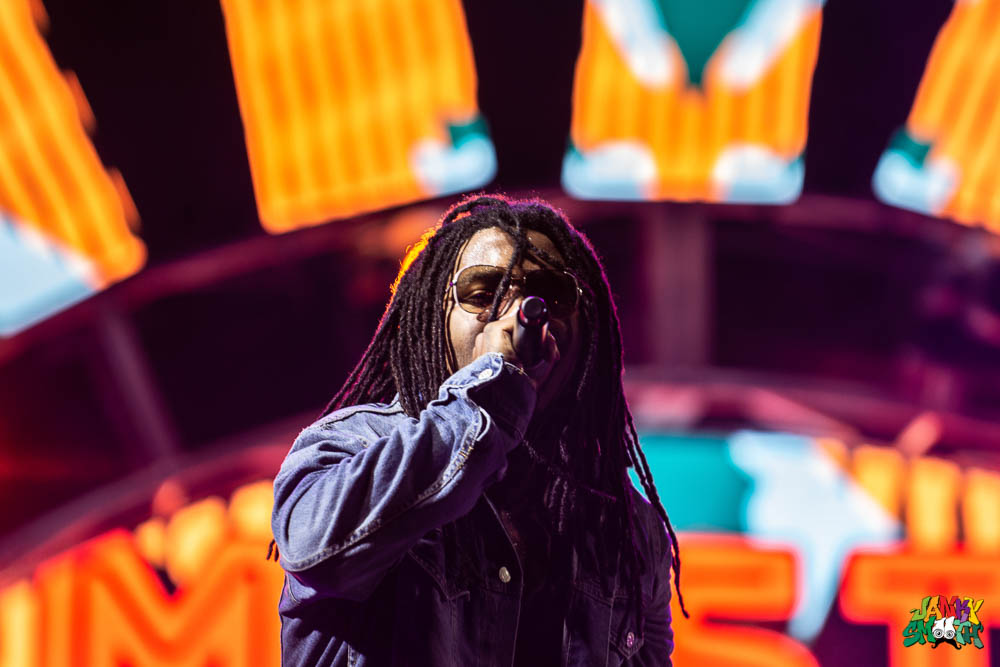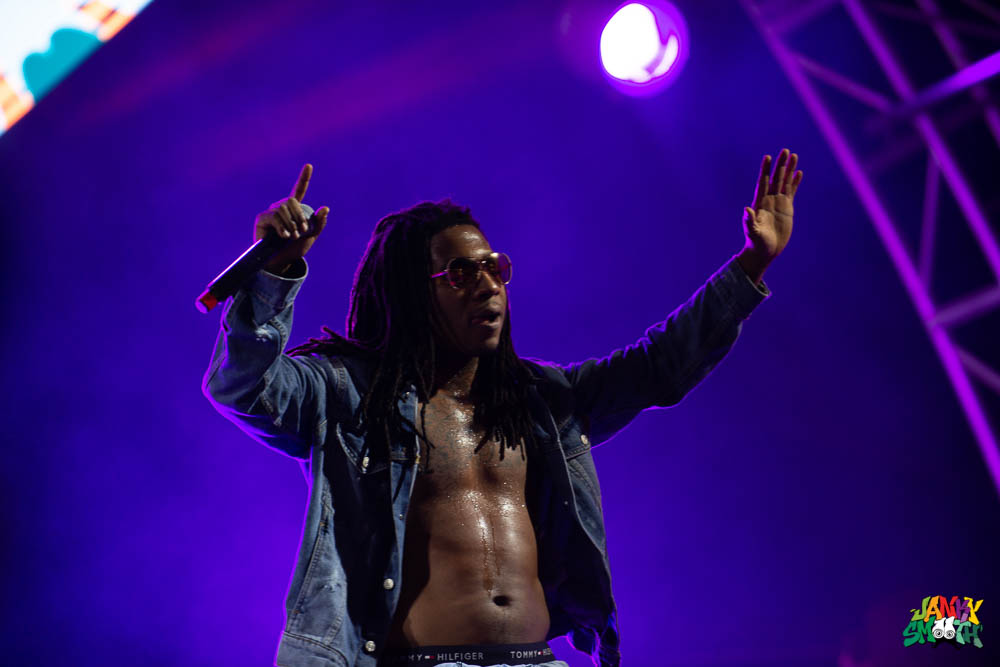 I am explicitly aware that Broken Social Scene is to me what The Eagles are to my dad. For Music Tastes Good, Broken Social Scene played selections from their 2002 album You Forgot It In People. Because I was still in elementary school when Broken Social Scene began putting out music, it wasn't until those emotionally turbulent high school years that I adopted Broken Social Scene and they've been a constant ever since. Now as I'm approaching the end of my twenties, this is my equivalent of a dad rock favorite. An almost 20-year span of touring together with a variation of nineteen different musicians including Leslie Feist (better known as Feist) and Metric vocalist Emily Haines, the group was founded in Toronto in the late 90's by Kevin Drew and Brendan Canning. Their ambient soundscapes, multi-level instrumentals and illustrative lyricism are absolutely timeless. As Canadian citizens, the group addressed the crowd with a message of support for the American people in this time of political and social unrest and performed their Anthems of a Seventeen Year Old Girl to close.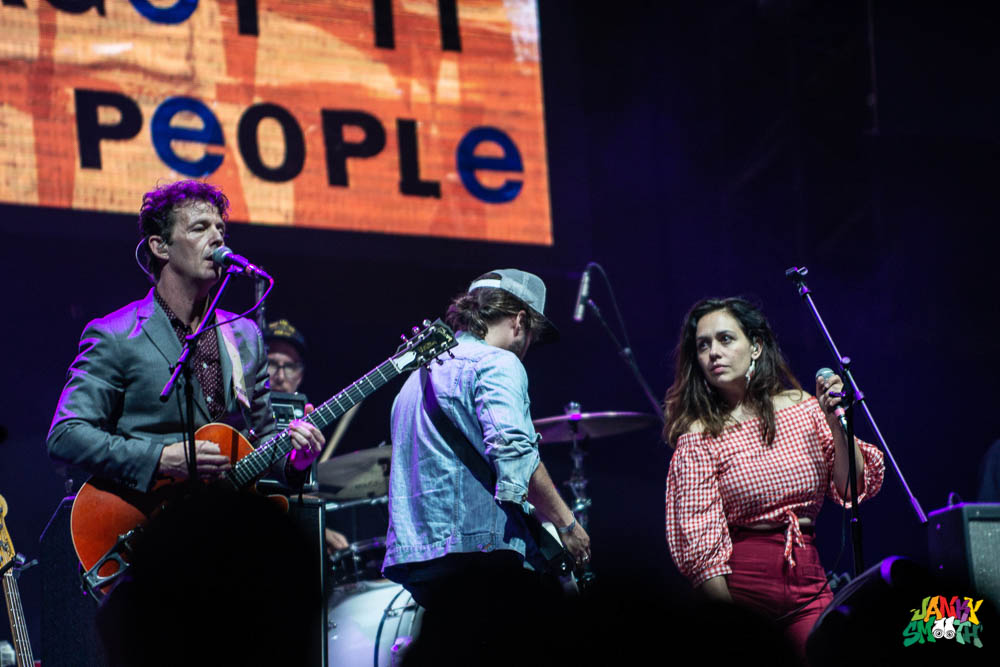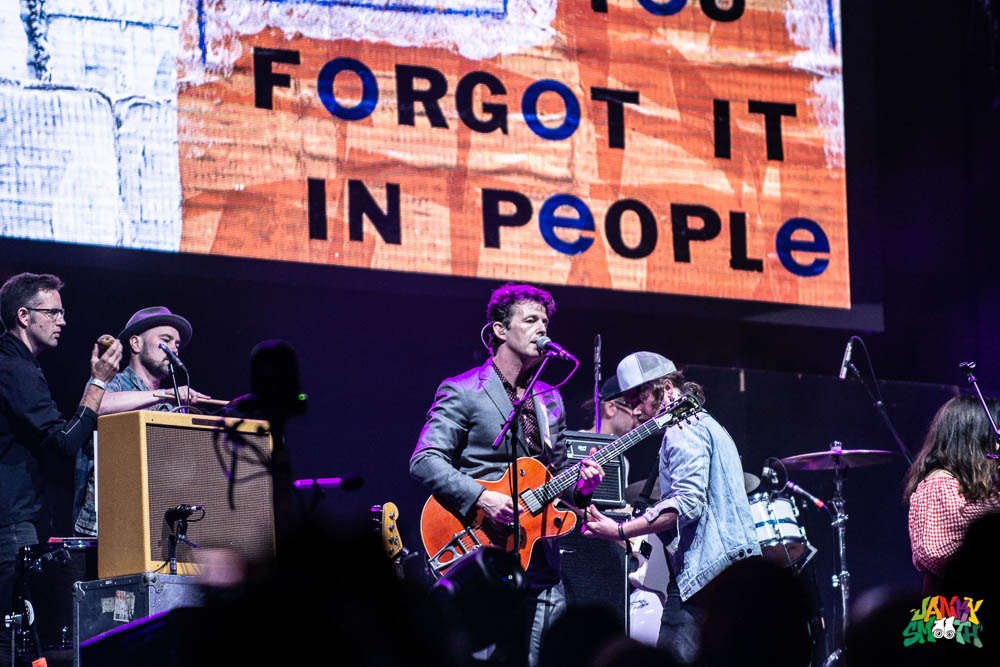 Finally, night one concluded with New Order. For people like us, nothing in the world compared to seeing an artist you've only ever heard recorded. Artists like New Order are like portals to another time and another place. Seeing musicians that I'd began listening to from my mother's record collection performing live, right in front of me was such a mind-blowing experience. In the future, dance hits like Blue Monday and Bizarre Love Triangle will be a compulsory part of musical education. And yes, of course they played the greatest heartbreak song of all time, Joy Division's Love Will Tear Us Apart in memory of the late Ian Curtis. Rest in peace, sad brother. Your legacy lives on.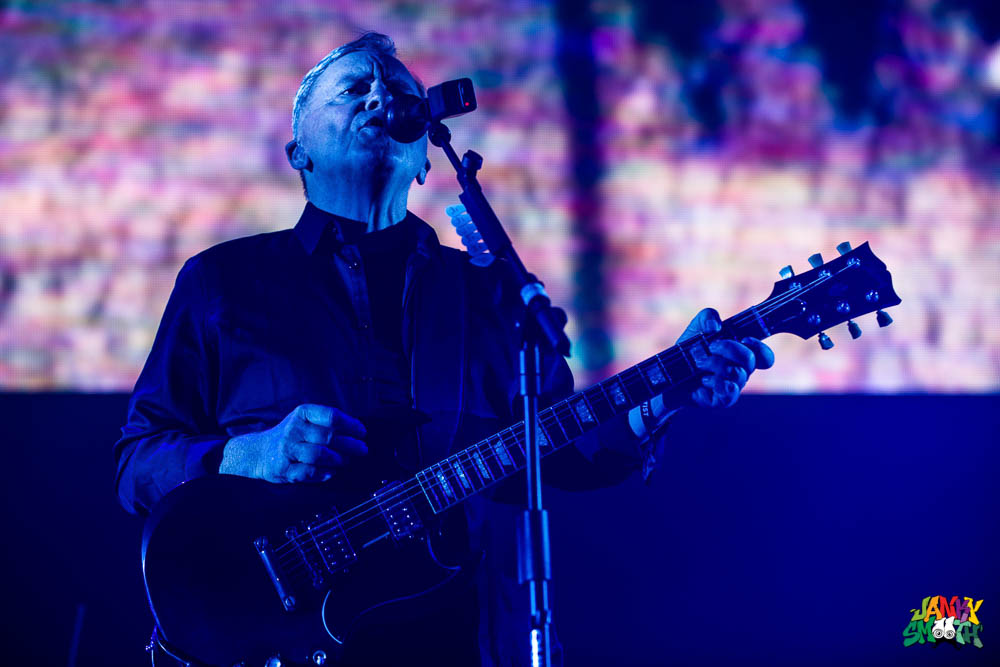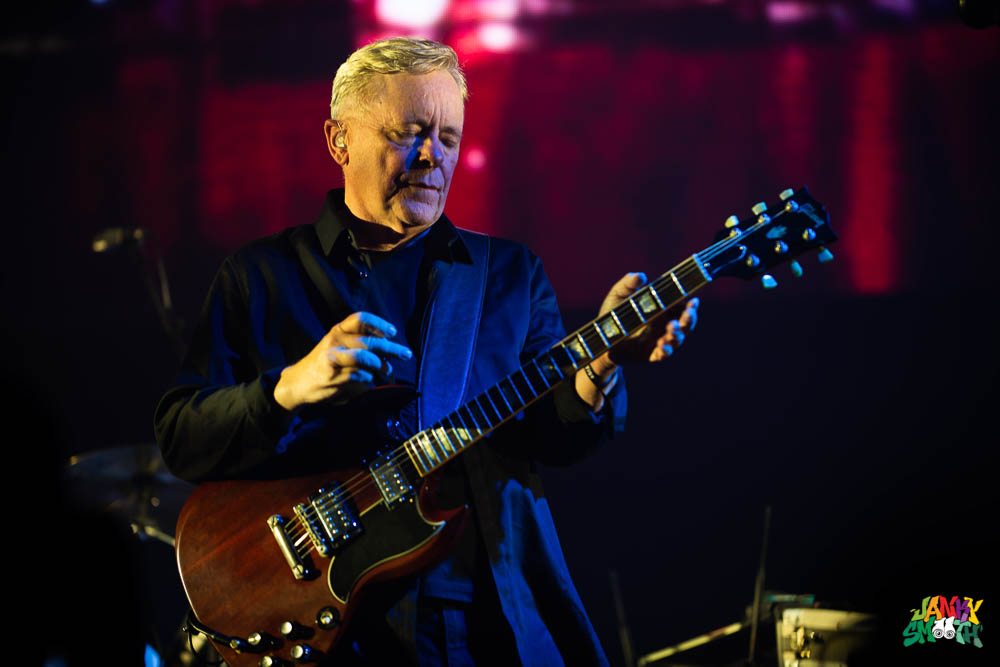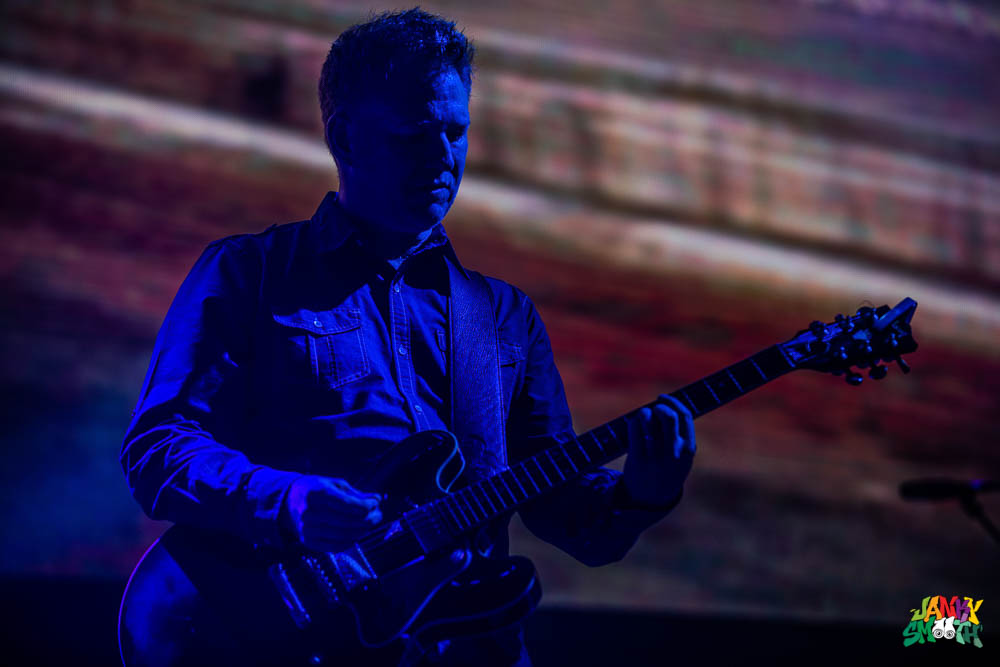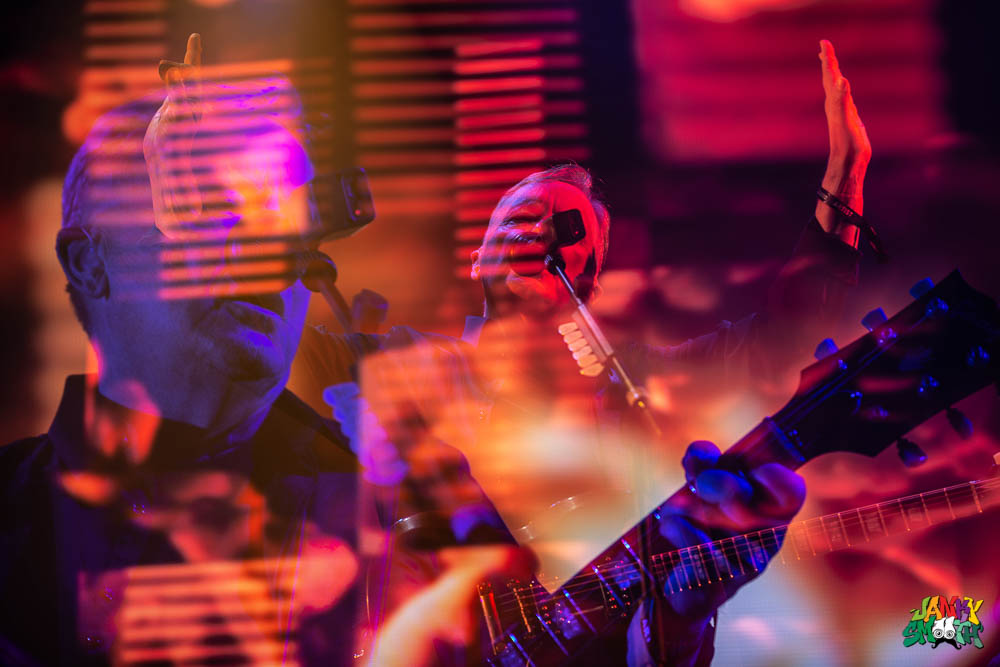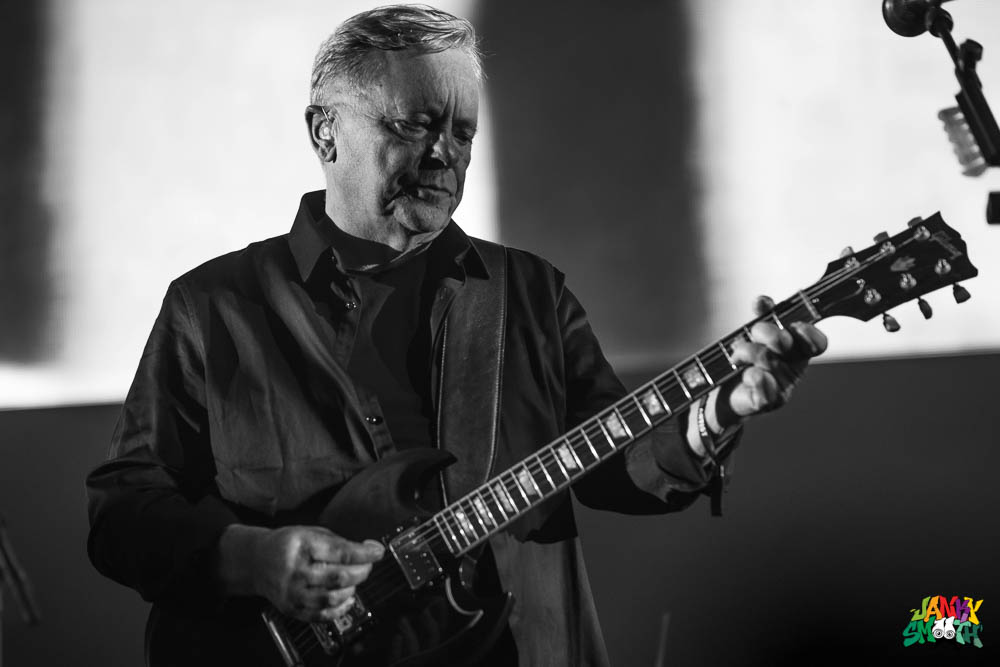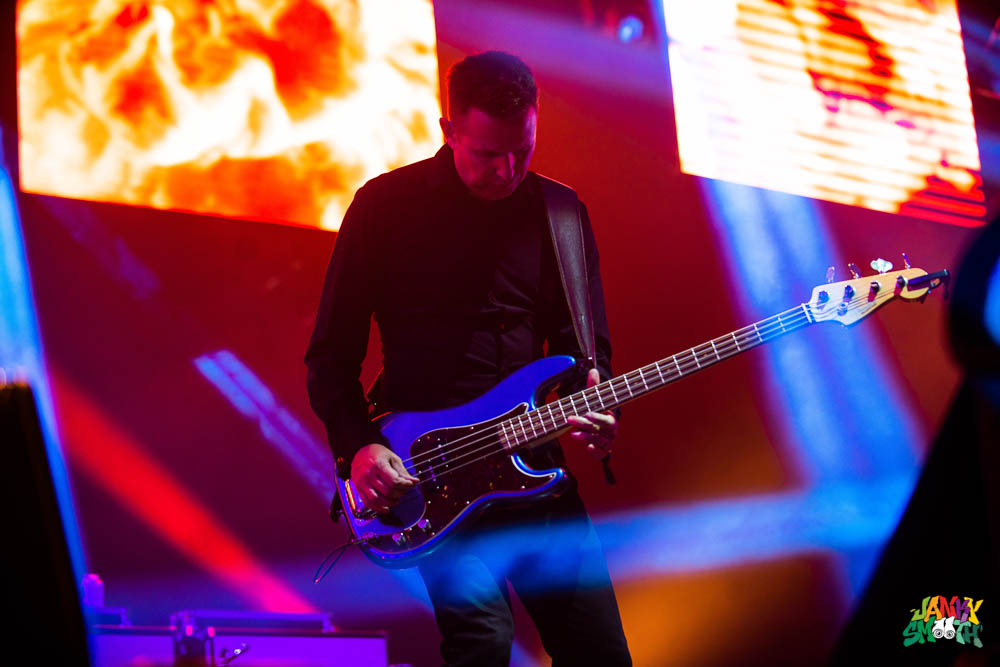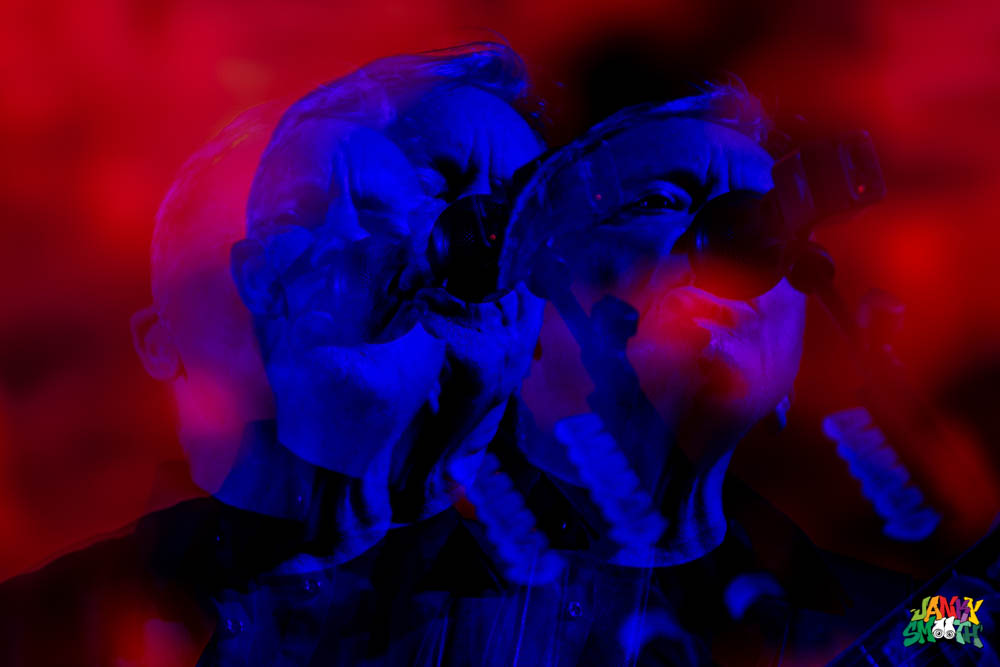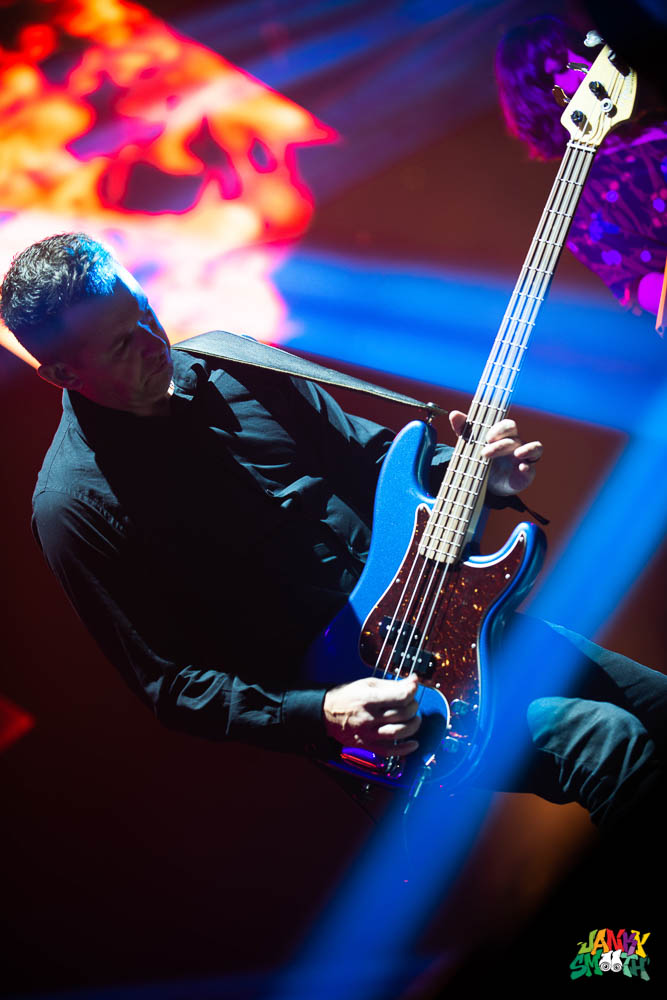 Day 2
The best part about a 2-day festival is leaving the first night knowing you get to come back the next day and it will be a totally new experience all over again. We made our way back to Marina Green Park in Long Beach for day 2 just in time to catch Hollie Cook's smooth reggae set on the Franklin Stage, where there was plenty of shade for people to lay out on blankets and sit in pairs to listen. Despite her former membership of The Slits, an all-female punk group founded in the 70's, Hollie Cook's solo work as a reggae artist is all-around chill music. She's also notably the only reggae artist on the festival lineup so we definitely couldn't miss her performance.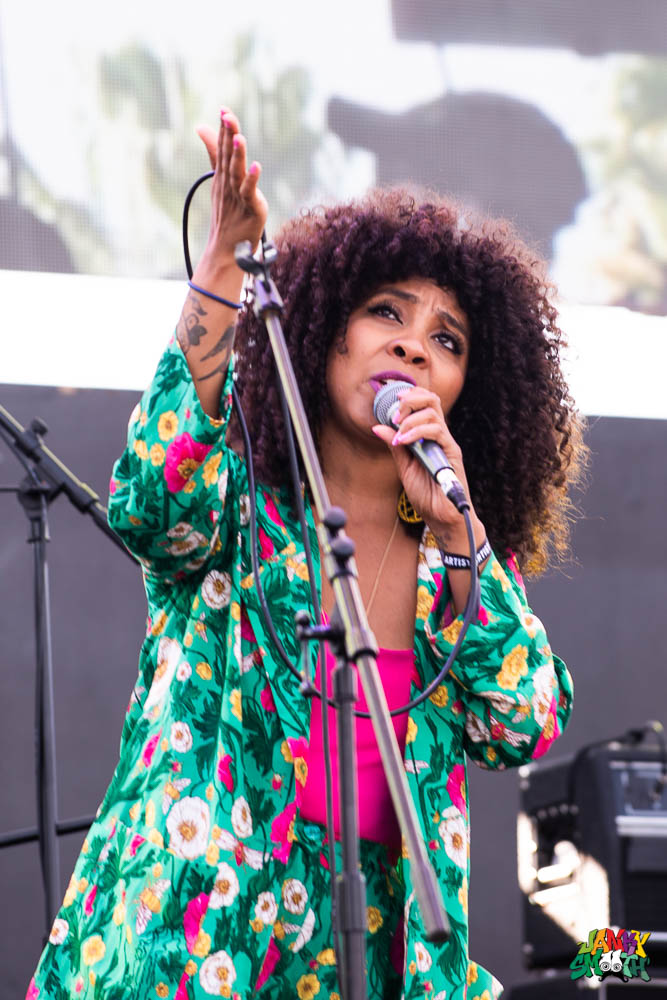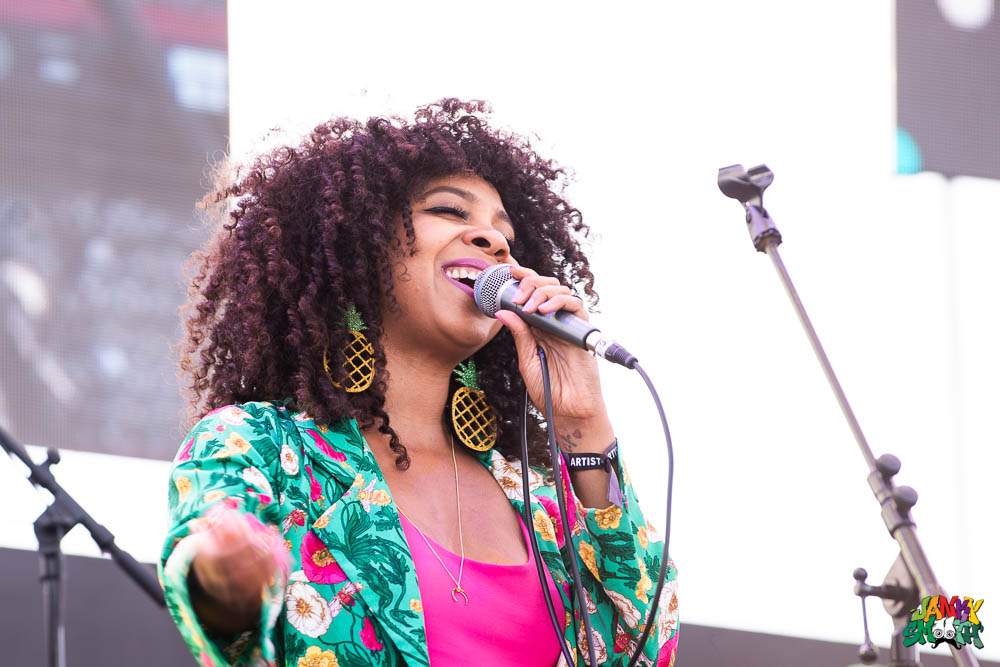 I headed over to the Gold Stage to get a good spot for Lizzo's set. I absolutely love Lizzo for a number of reasons. She makes music that's centered around body positivity and self-love and she's a big girl who isn't afraid to wear whatever she wants and encourages other women to do the same. She and her dancers wore strappy black bodysuits and Lizzo told the crowd that hers was, in fact, pleather. Lizzo's a hustler too! She has a podcast titled Good As Hell named after her breakup anthem from her 2016 album Coconut Oil. On her podcast, she interviews female rappers and artists of color including Lil Kim, Junglepussy and Trina among others. About halfway through her set, the mic system went out and the crowd couldn't hear any of the vocals. Lizzo was undeterred and continued to dance and engage with the audience until the system was operational again. Using her platform, Lizzo took the time to address the messages that she hopes to communicate through her music. These are messages of self-love, inspiration and female solidarity in these turbulent political times.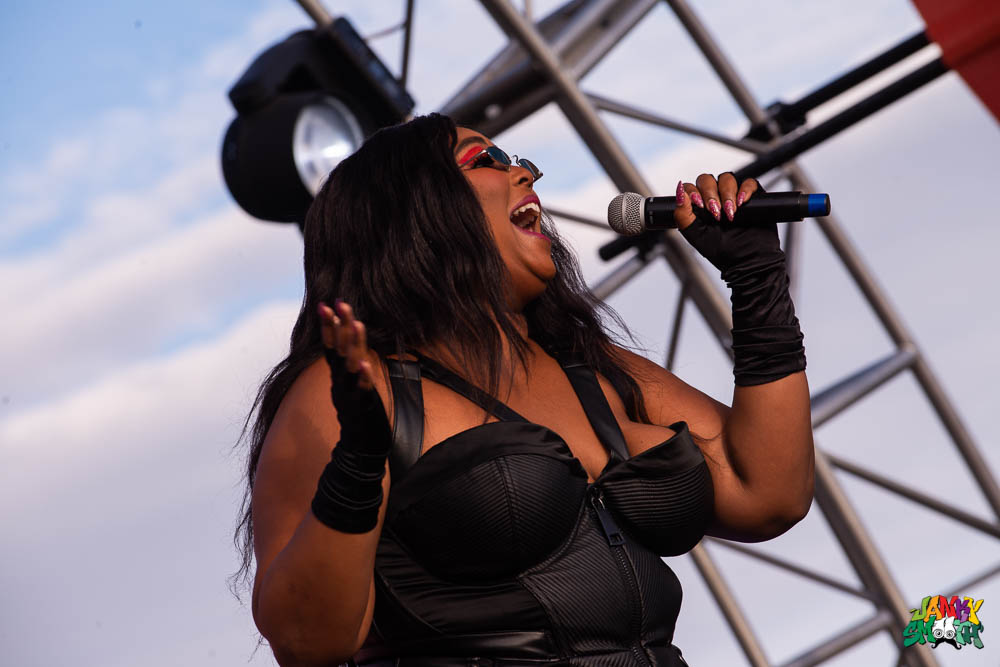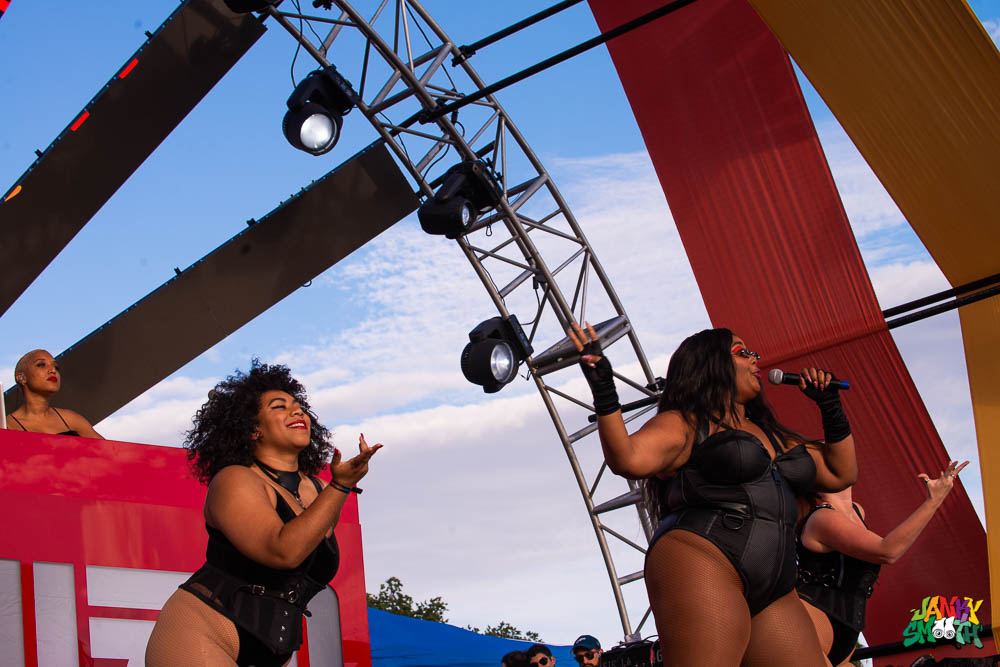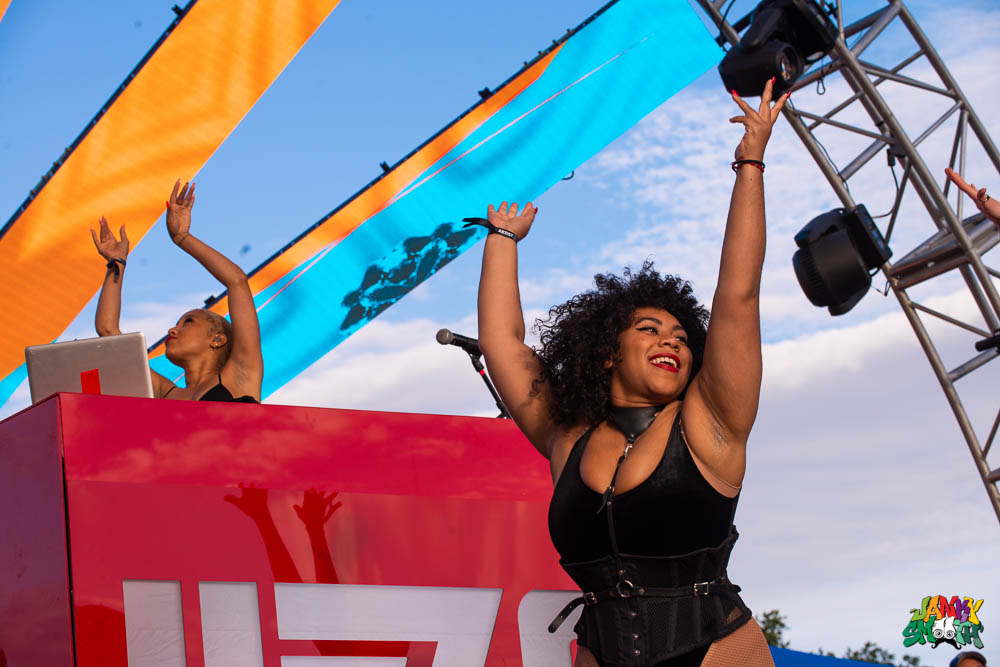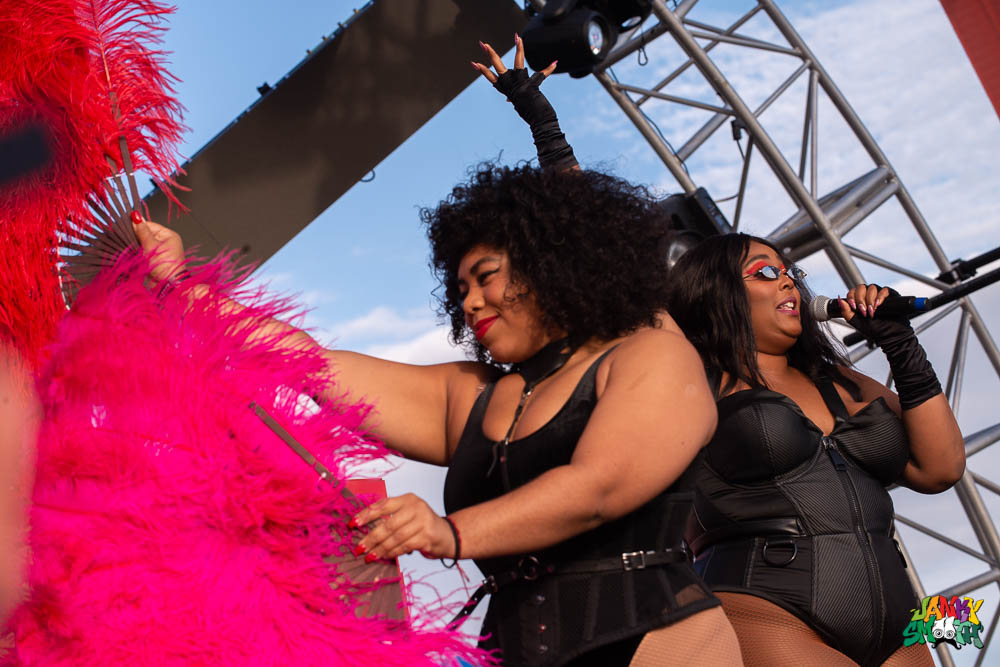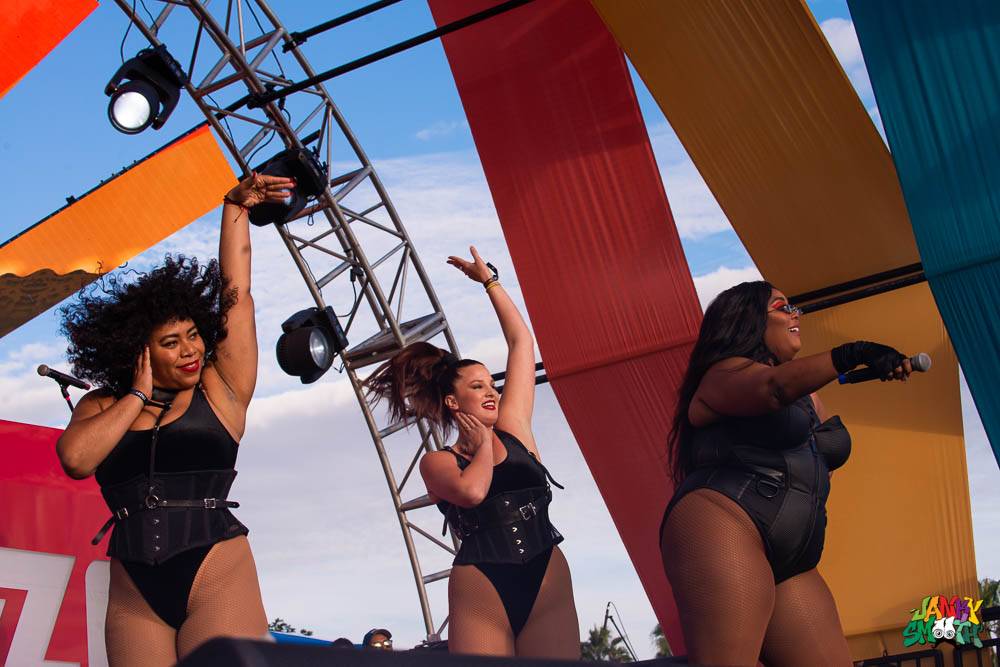 Back at the mainstage, Parquet Courts was wrapping up their set with the song Wide Awake, which sounds like it could be a Talking Heads song from back in the day. It's a great vibe, much more lively than any other number in their set and it features all kind of fun sounds like whistles and a little bit of cowbell. Parquets Courts are still on tour with a few dates in the U.S. still available. As they played their outro and the stage began to rotate, the crowds shifted and people began lining up to get a good spot for Janelle Monae.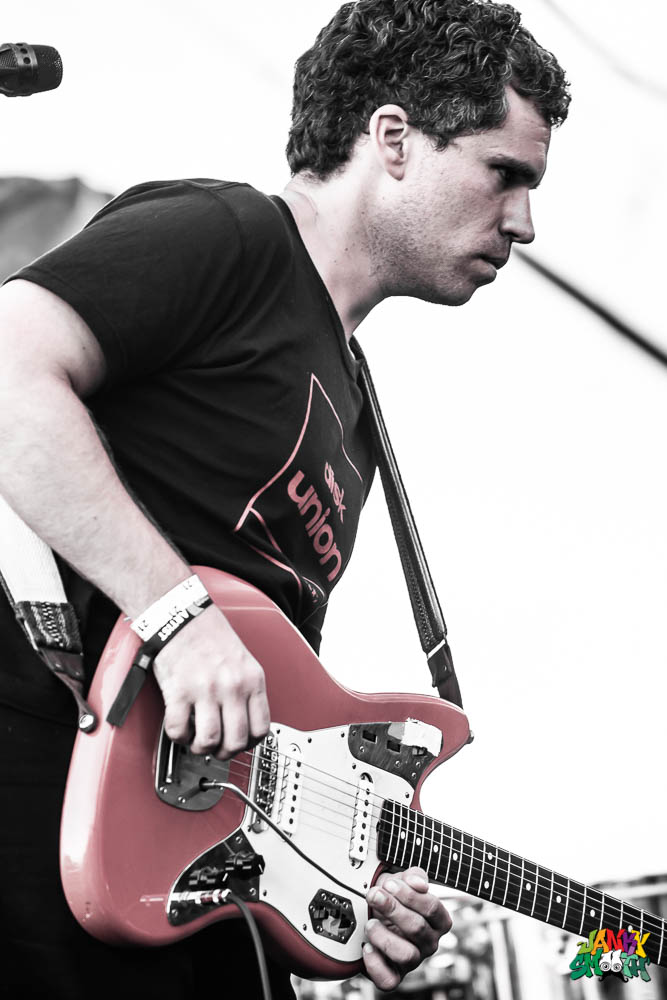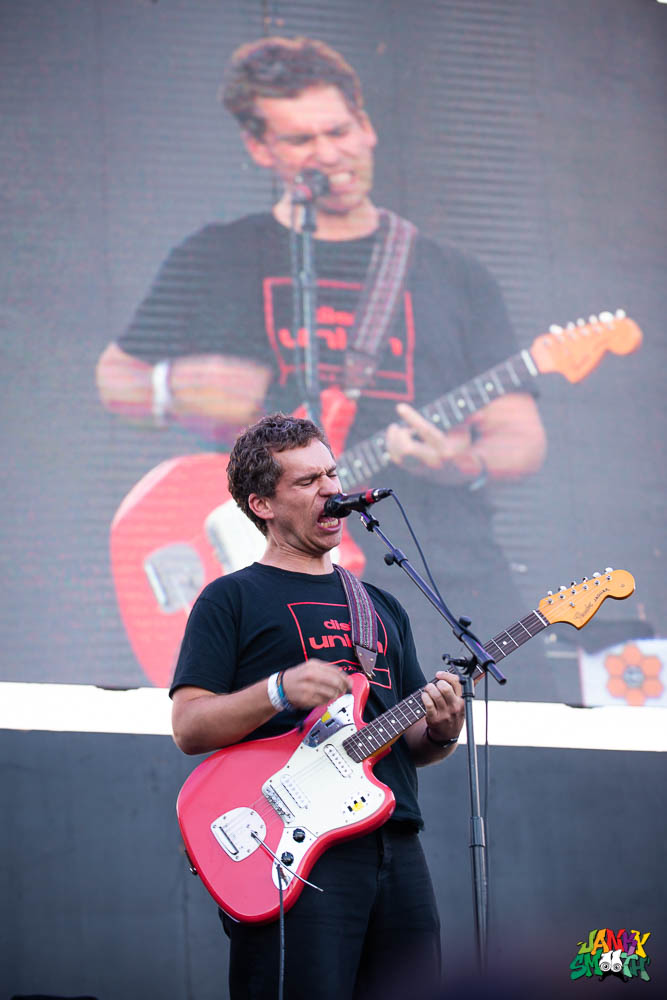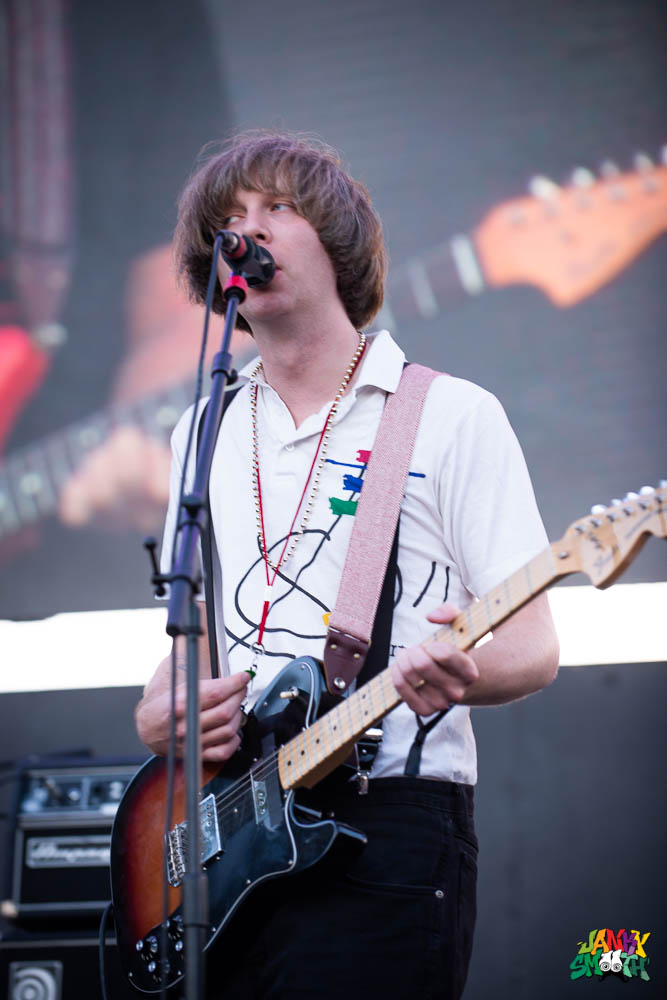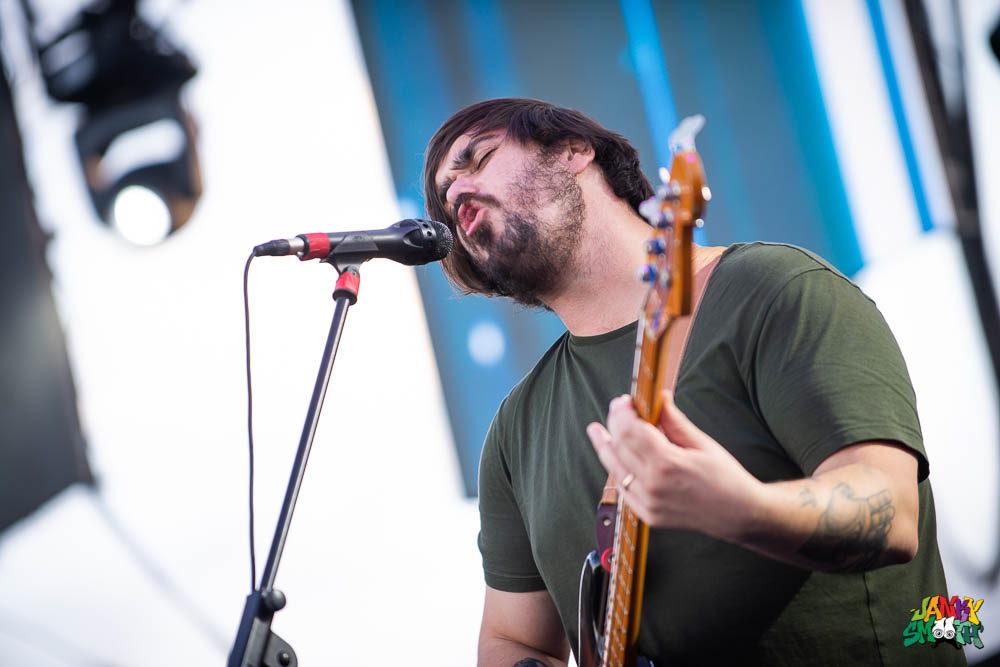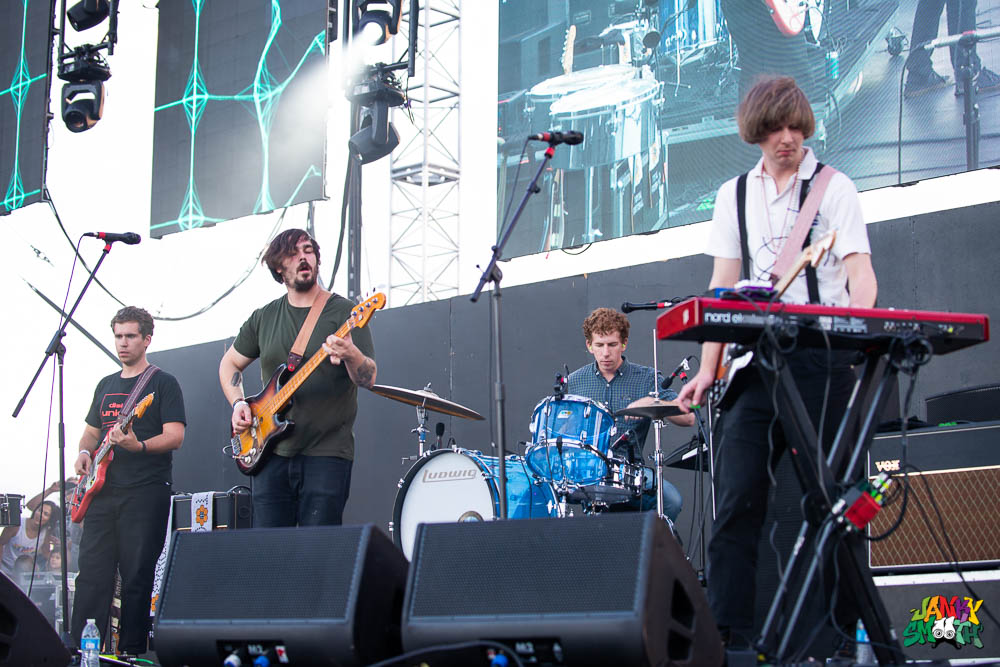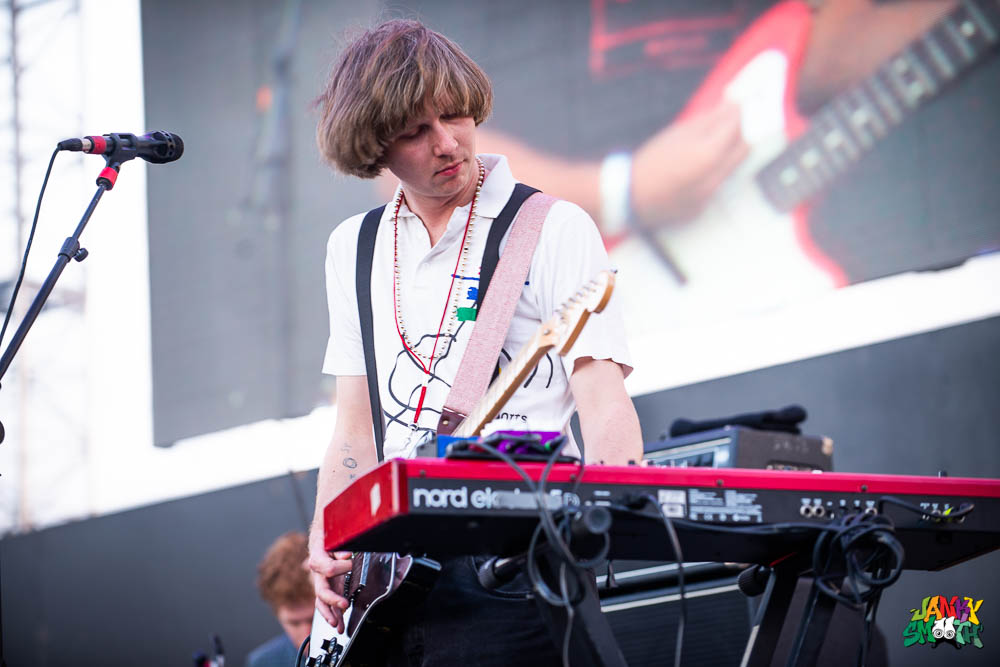 The line of photographers wrapped all the way around the fence and trailed off into the festival, everyone knowing that Janelle Monae always puts on an elaborate show. Sunday night was no exception. She took the stage forcefully from her large red plush throne placed precariously at the top of a white staircase. Janelle Monae is an absolute goddess and a total pleasure to watch. Every song, every dance number, every outfit is so carefully curated to create a jaw-dropping performance from beginning to end. Her performance has borrowed a lot from Michael Jackson and she's paid a fitting tribute with her choreography and stage presence. Michael would certainly have appreciated the silver metallic pants Janelle wore after one of her many undoubtedly complex costume changes. I know I certainly appreciated the silver pants and they didn't seem to restrict her movement at all as she strutted up and down the staircase on the stage to give all the photographers a perfect angle to capture her in all her glory. Janelle Monae is one of the most important artists of our generation and she's worked with so many great musicians including David Byrne, Erykah Badu, Grimes and Big Boi. There's no way to properly describe the Janelle Monae experience in words and I hope to be able to cover more of her shows in the future, maybe stepping away from a festival setting and seeing her shine on a stage that's entirely her own.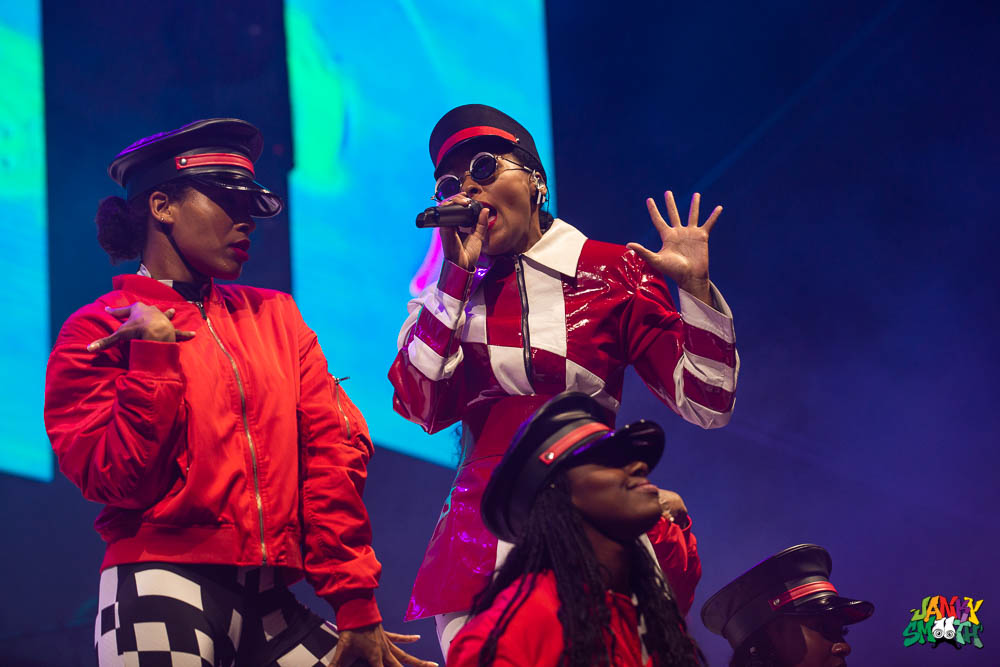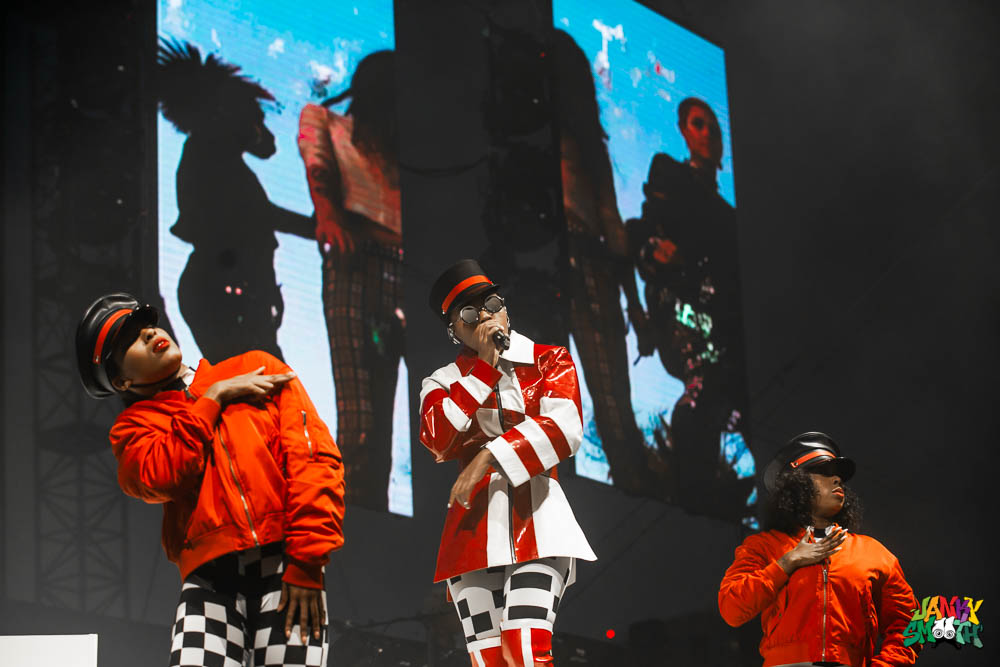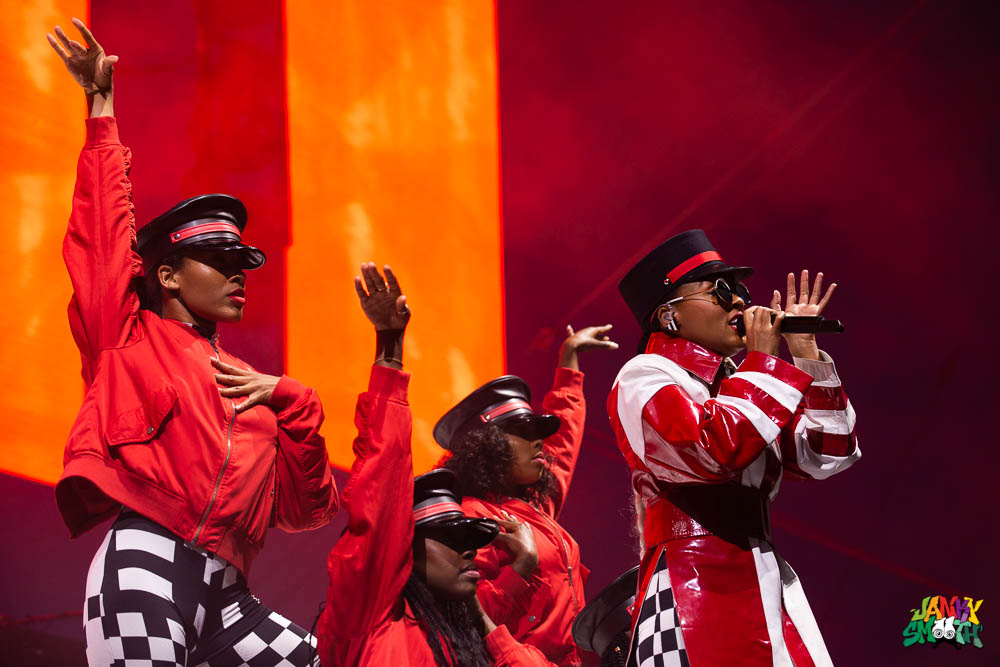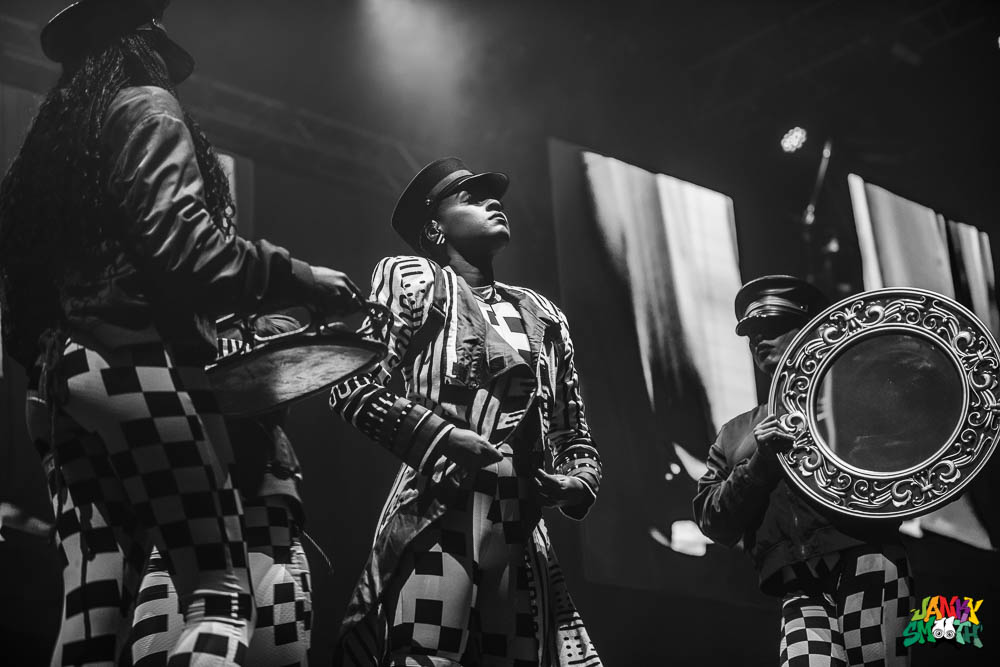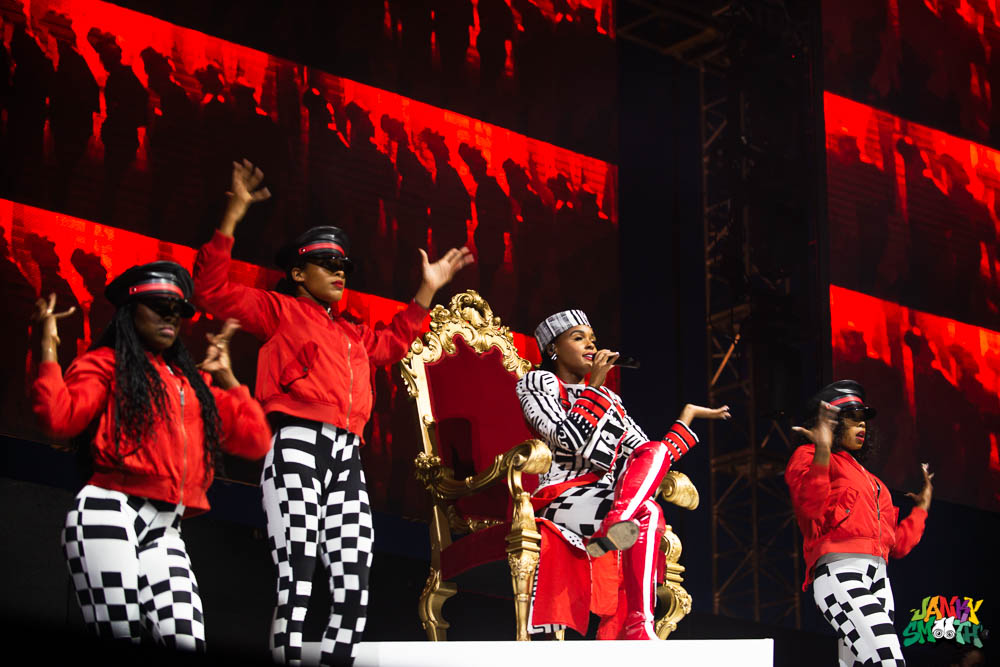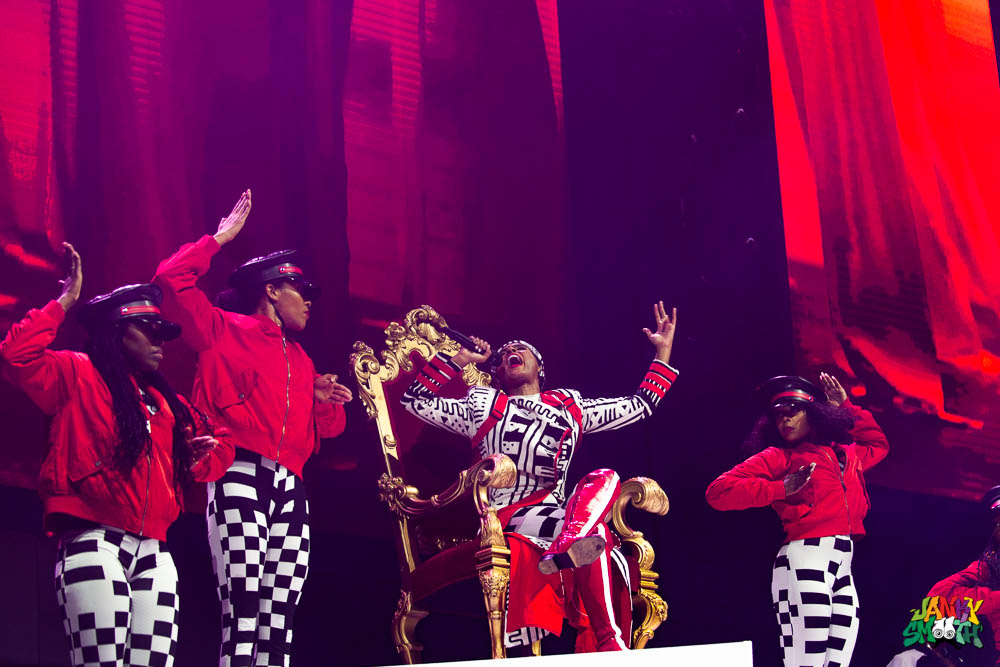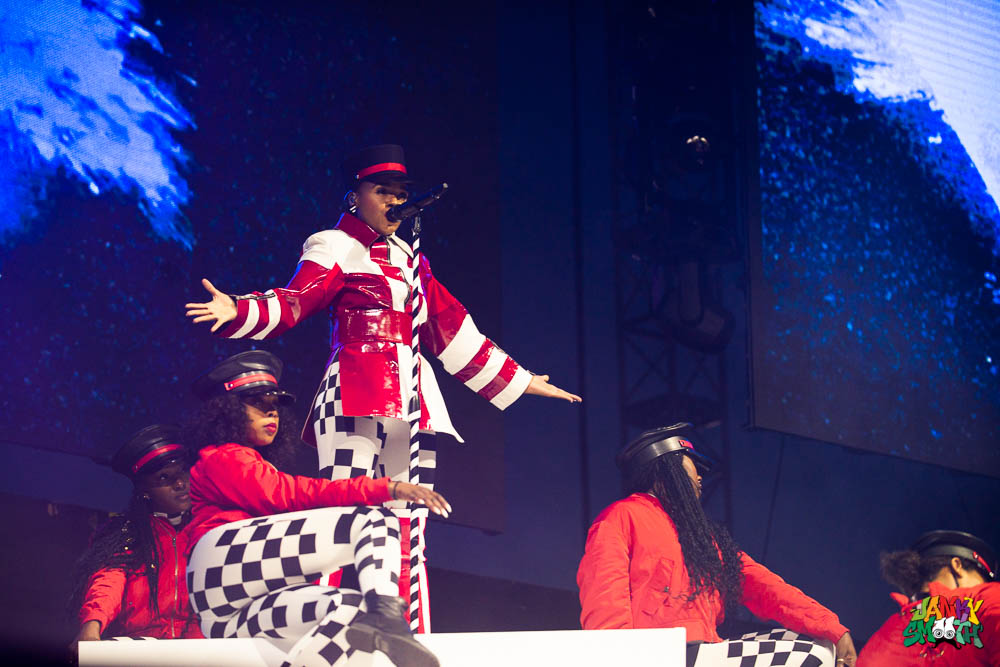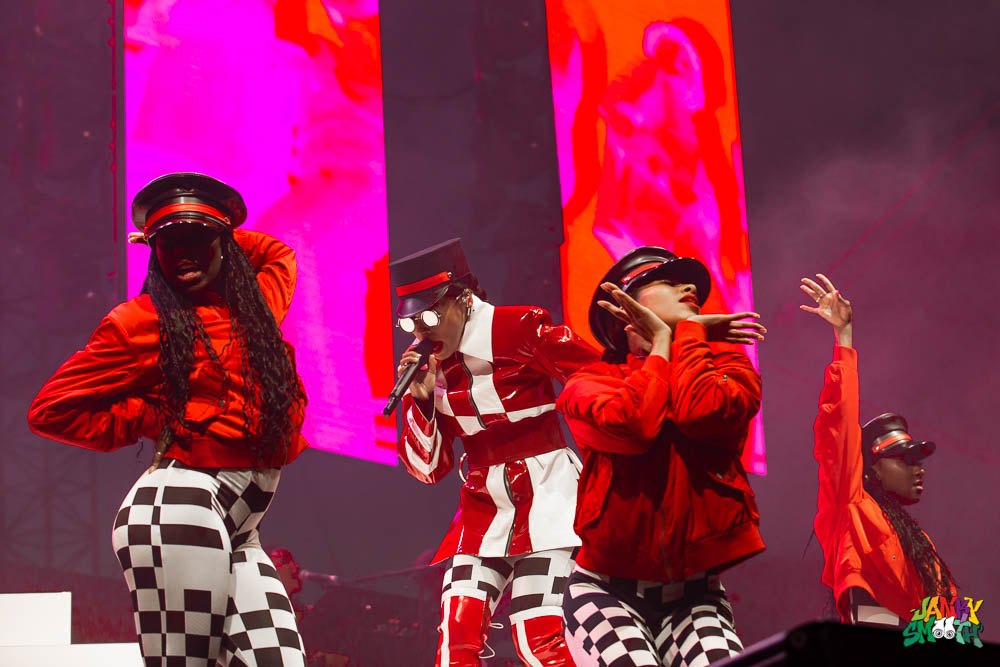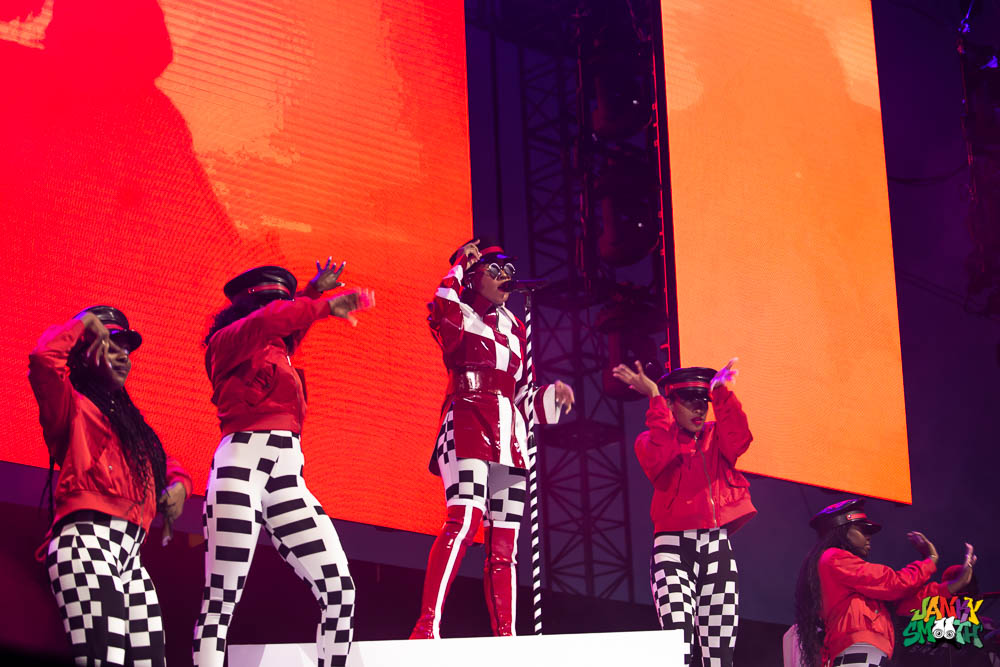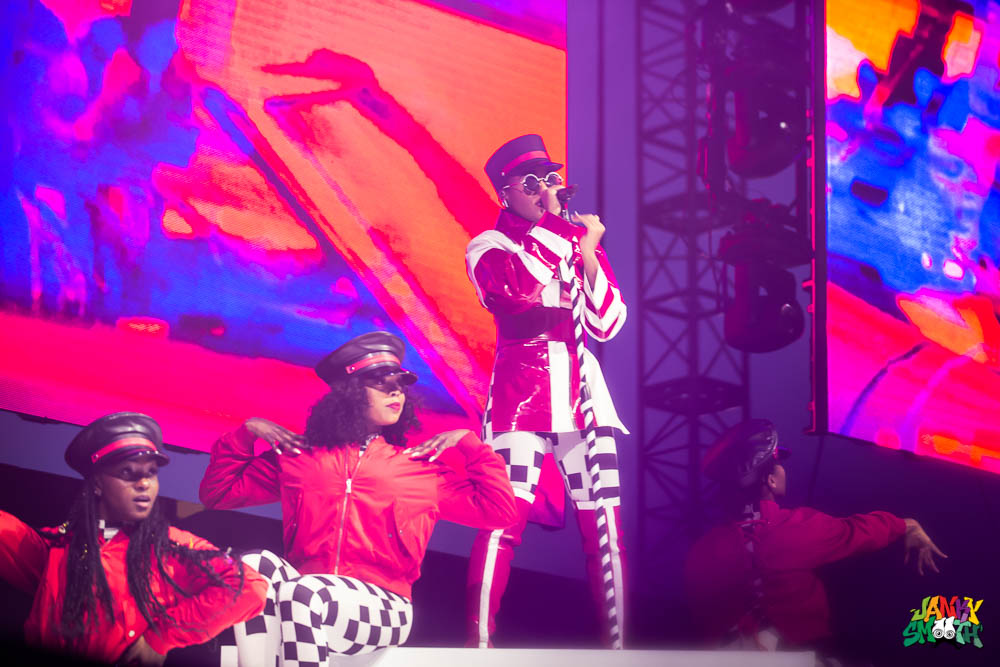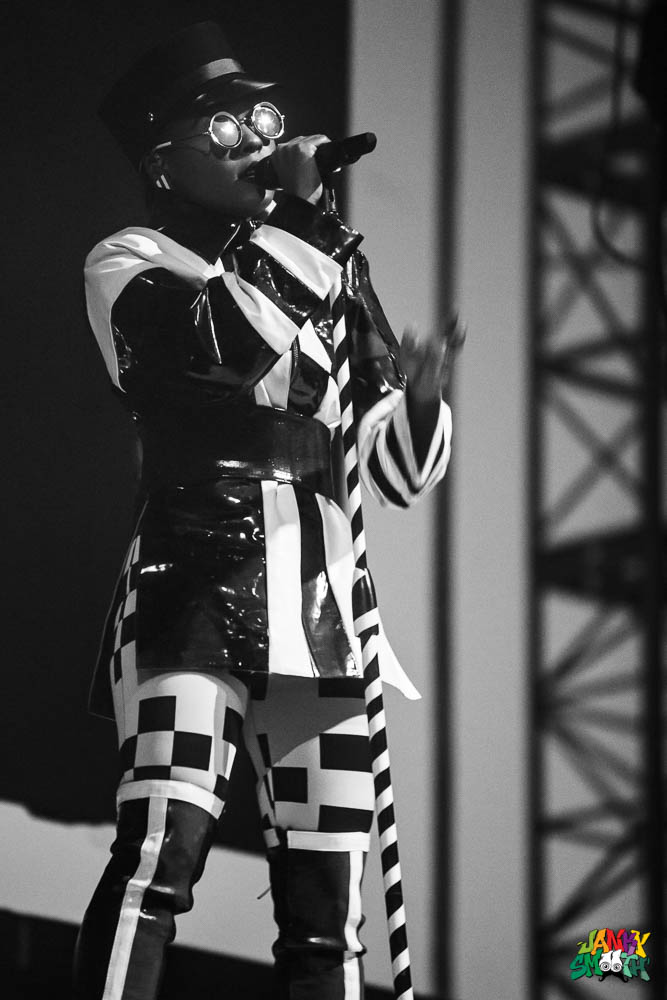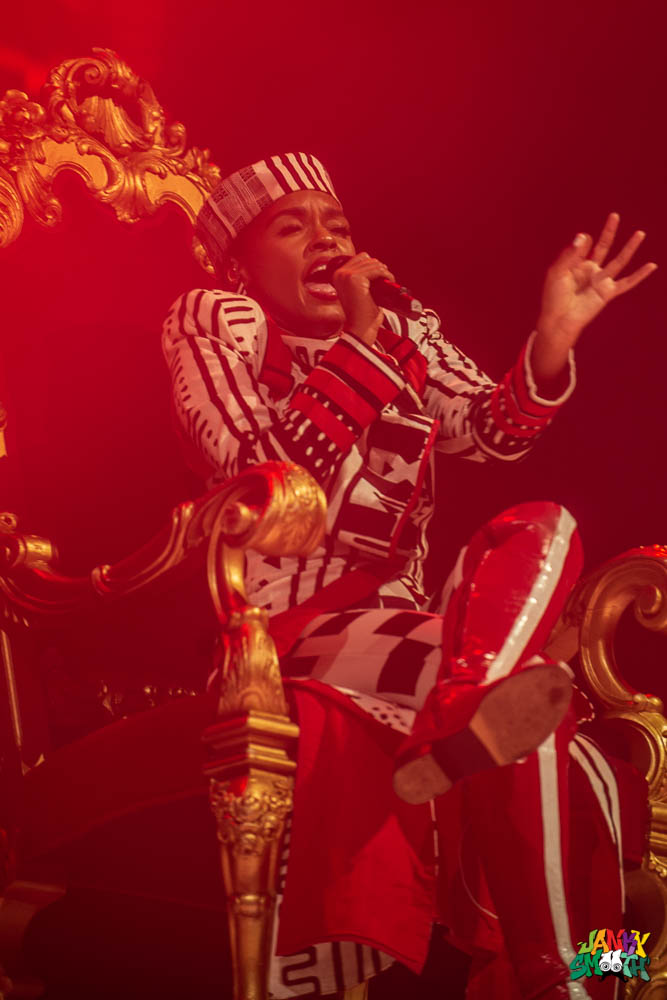 Back over at the Gold Stage, we watched Australian psych rockers The Church play a hauntingly beautiful set celebrating 30 years of their seminal post-punk album Starfish. They've been playing together for almost 40 years and they brought an iconic presence on the Music Tastes Good stage. Playing to the same demographic who came out to see New Order, The Church gave 80's fans the festival experience they came for.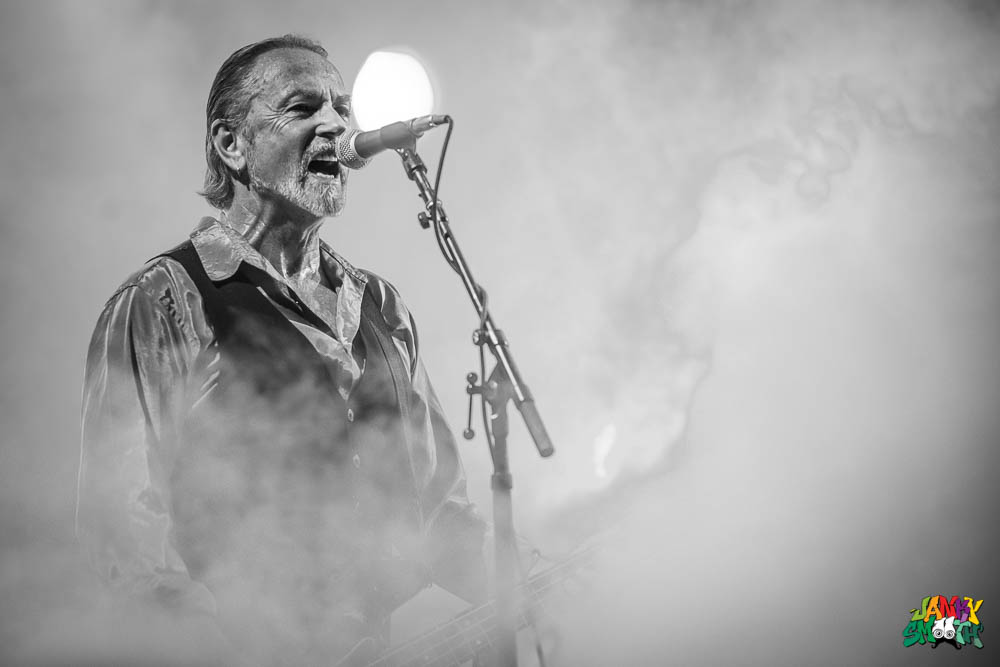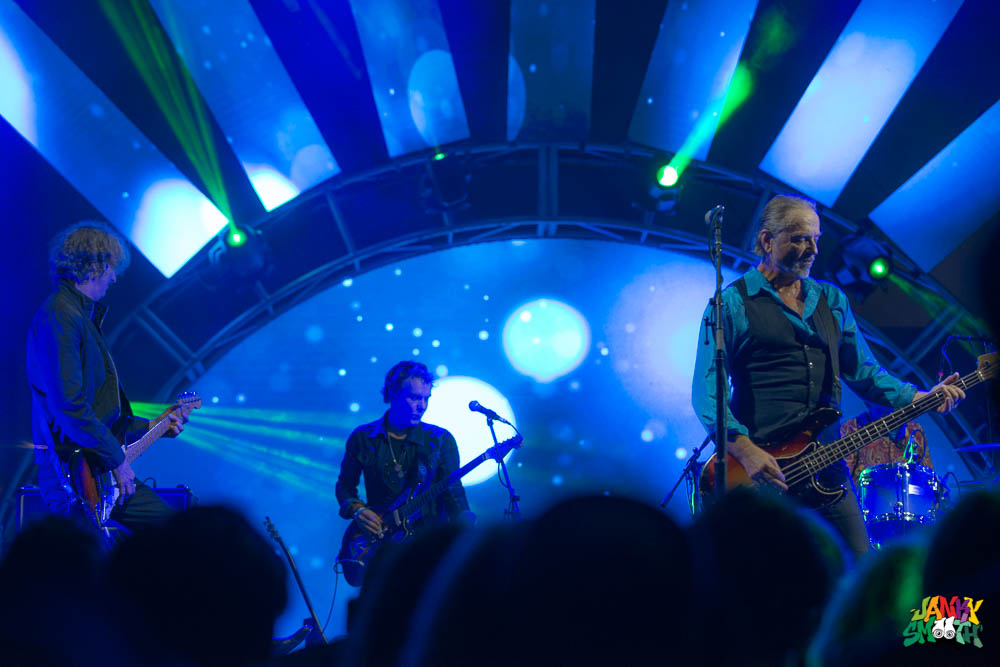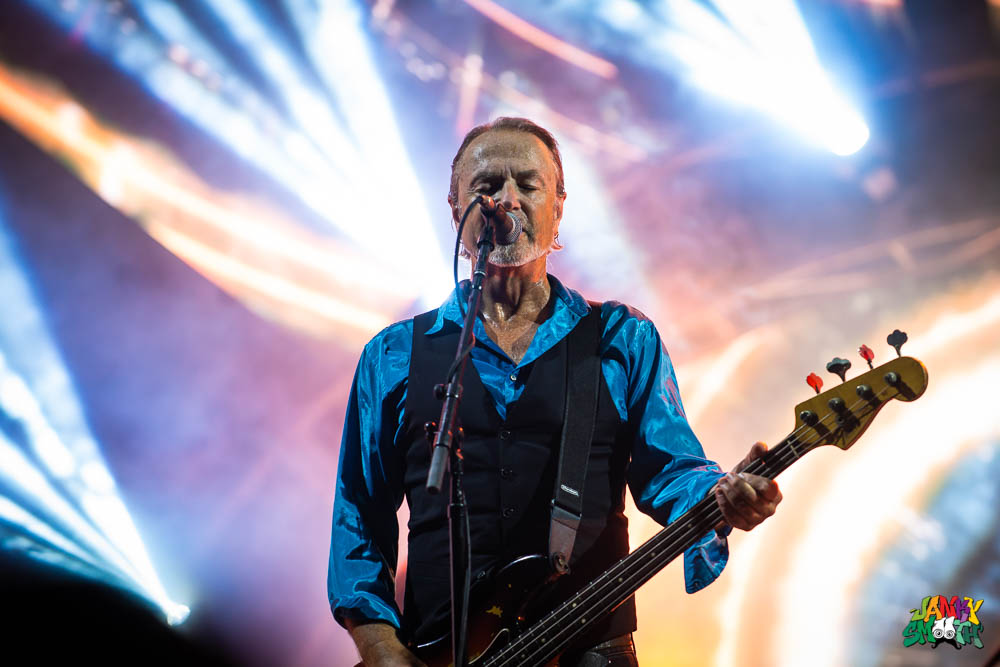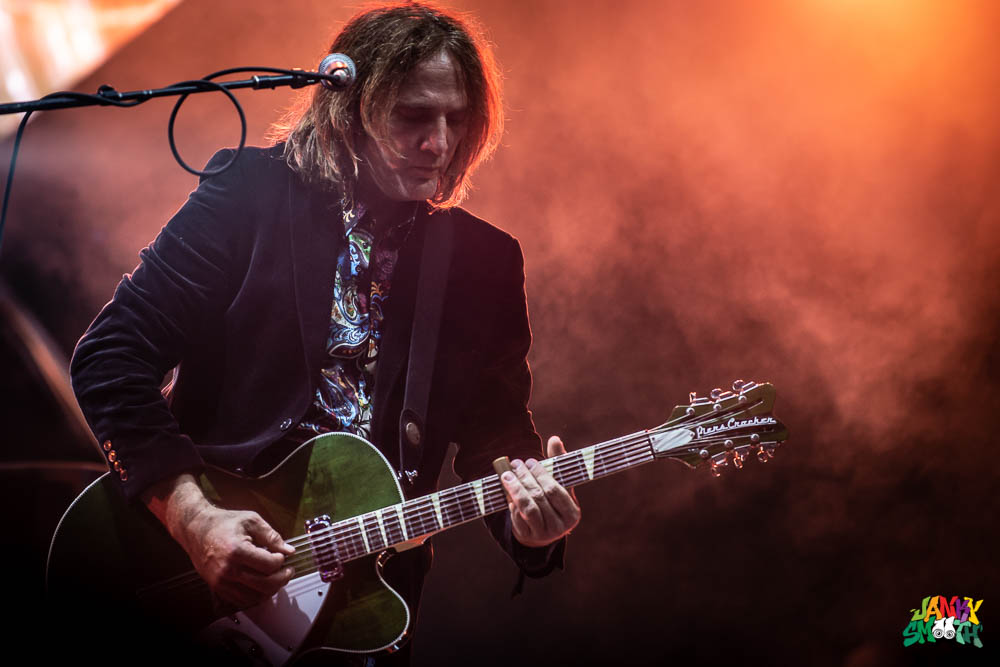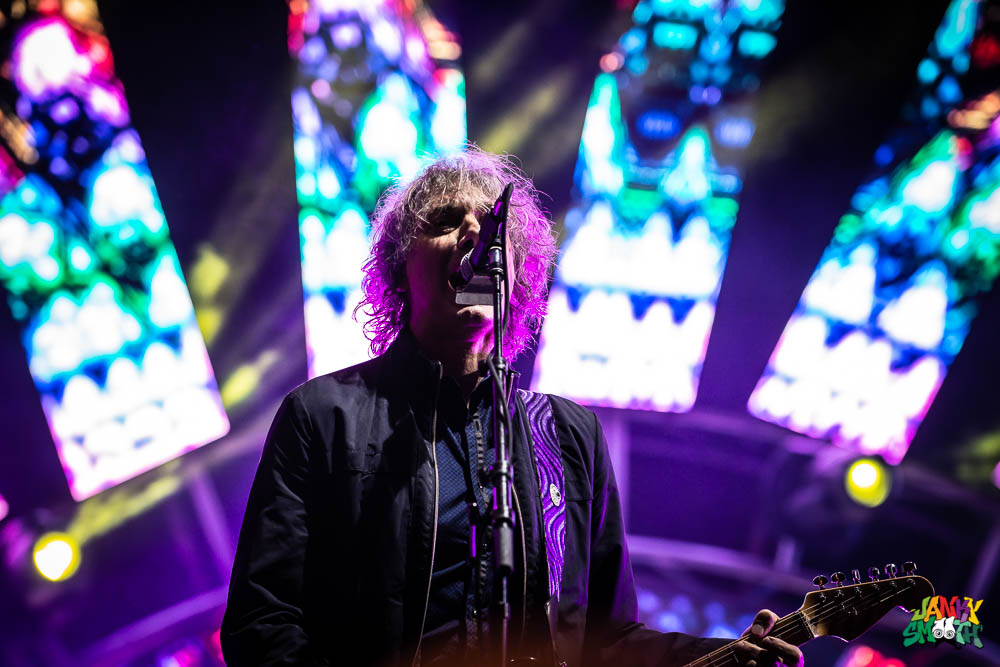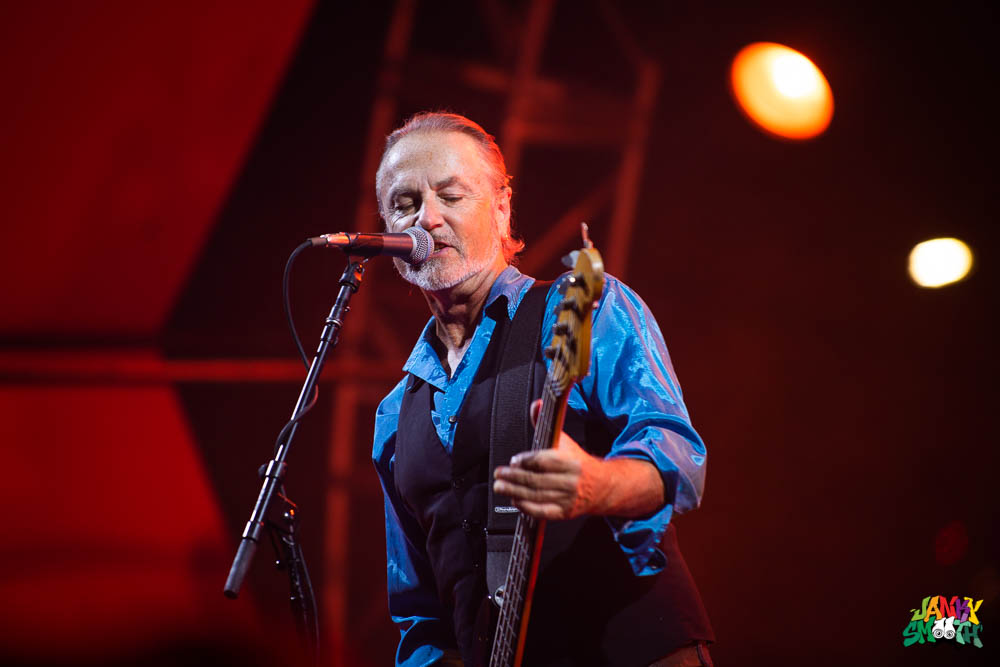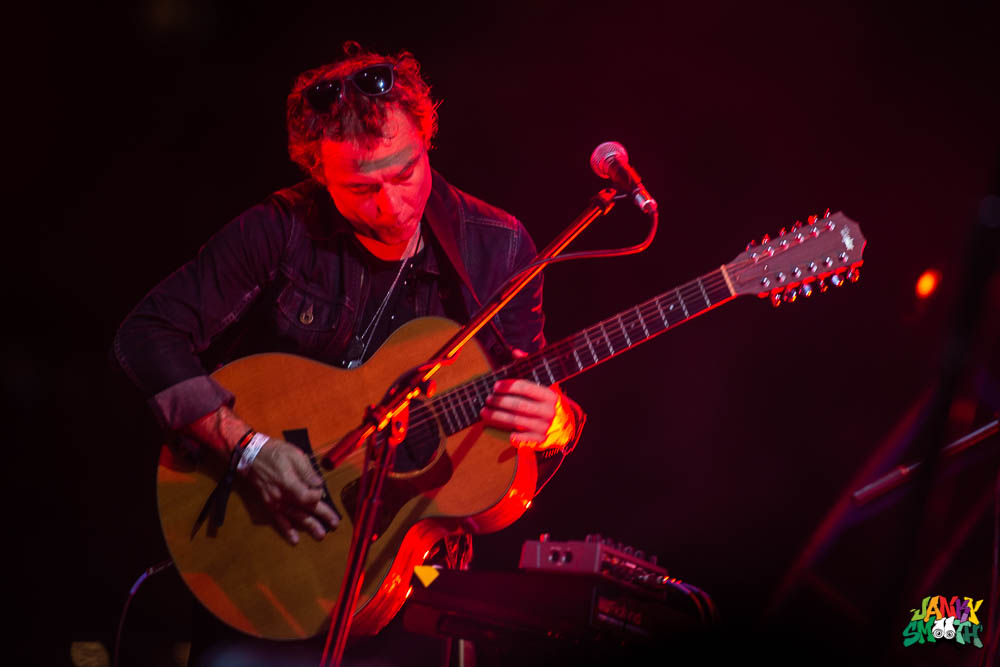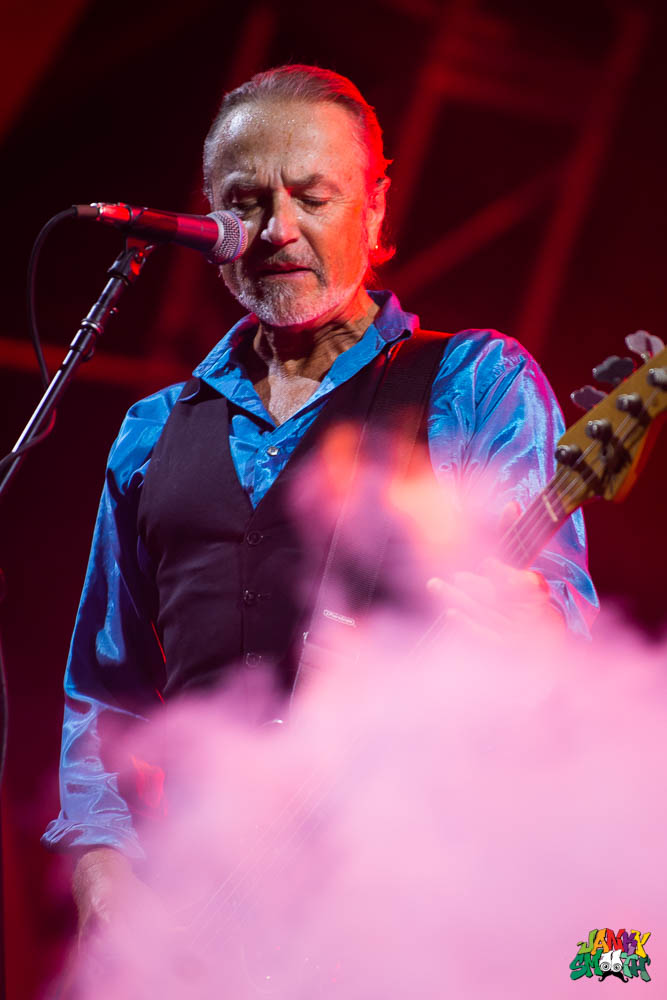 Our Music Tastes Good experience culminated with a set from The Black Angels. The visuals displayed on the LED screens behind the band as they played were next level psychedelic, depicting glitchy images of rainbows and geometric patterns swirled in-sync with the colored lights and clouds of smoke that billowed slowly across the stage. The deep throbbing guitar and haunting quality of Alex Maas' woeful vocals are an iconic sound, The Black Angels truly reflect the best qualities of the music of The Velvet Underground, from where their name is derived. The Black Angels truly never disappoint and they blessed us with a transcendental set to end Music Tastes Good on a high note and hold us over until Desert Daze.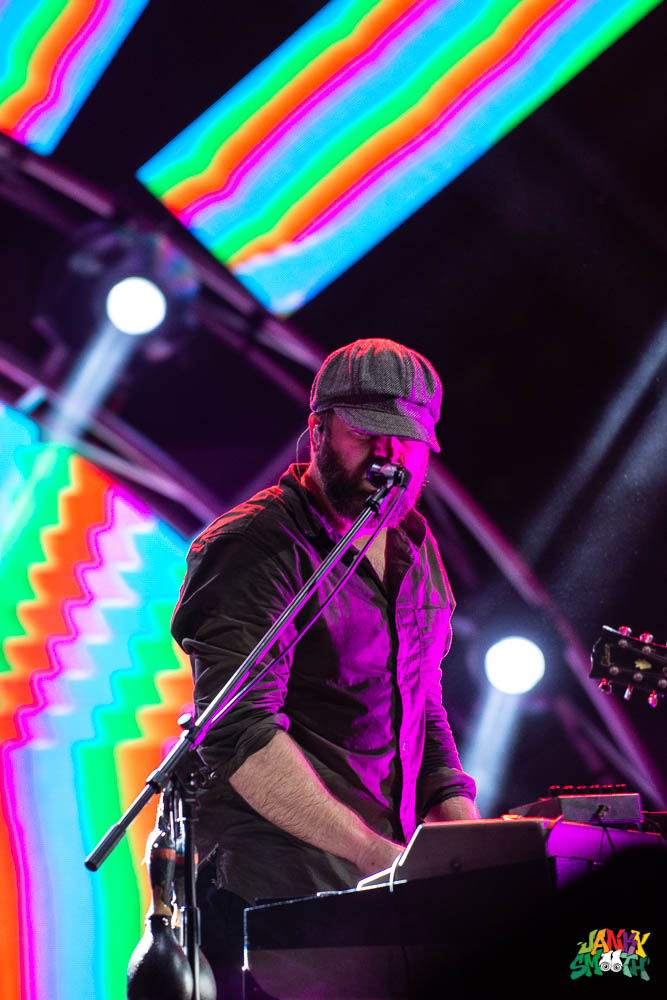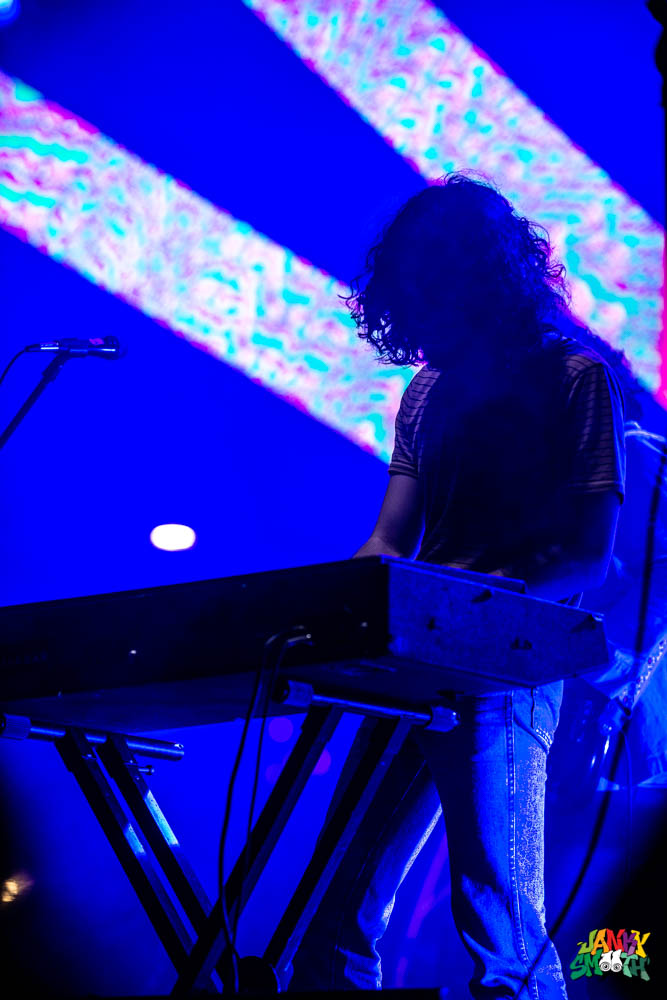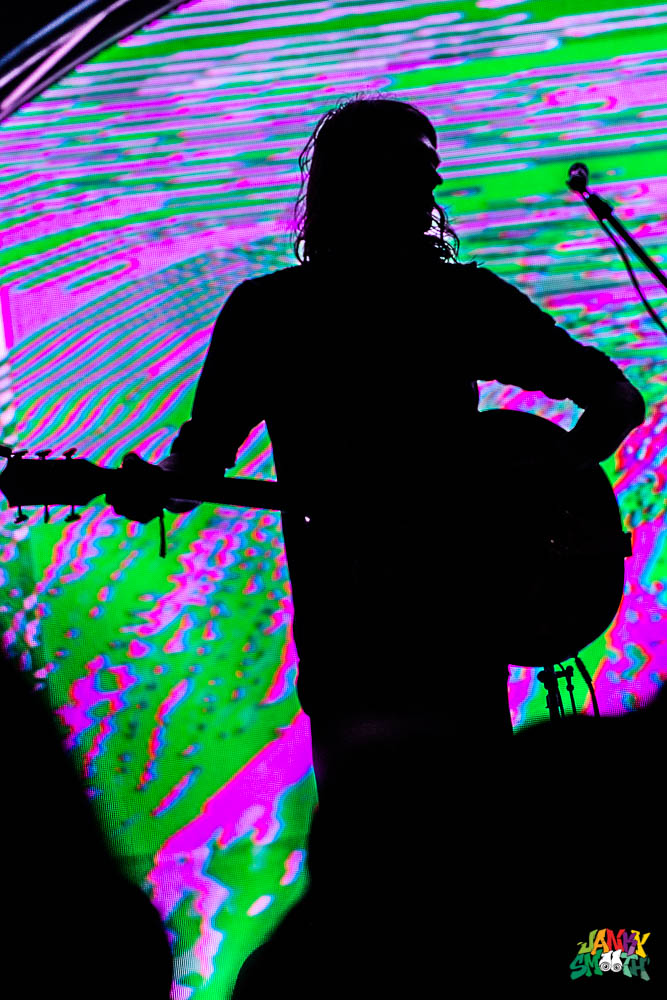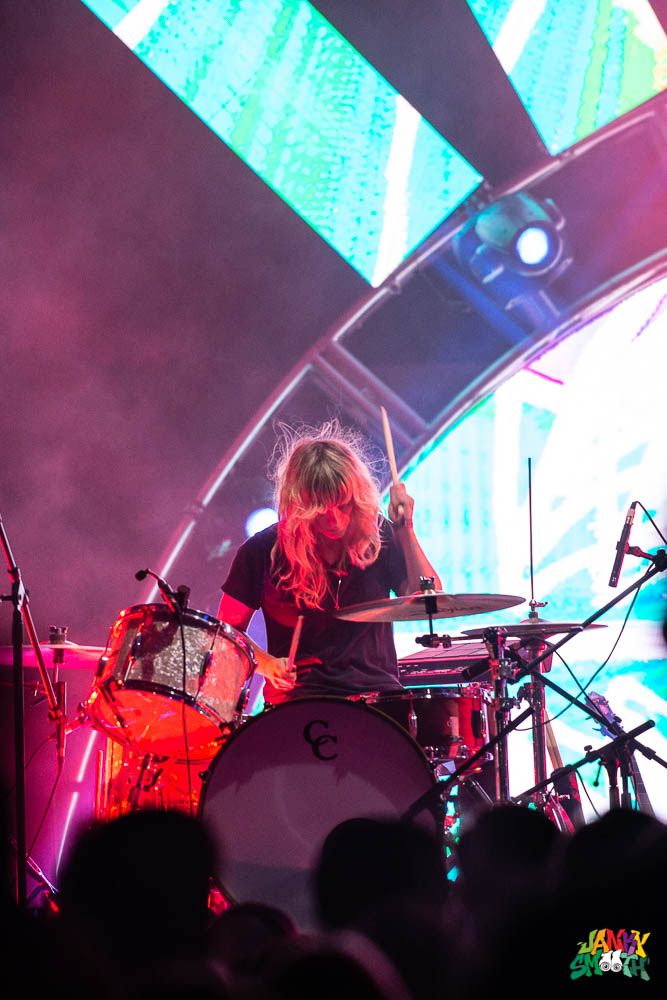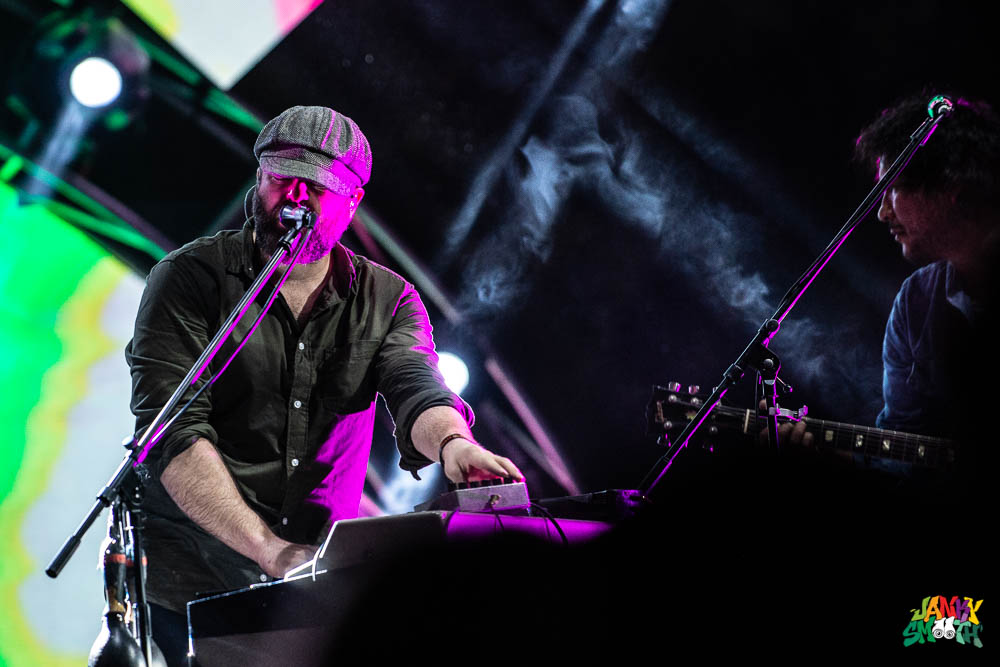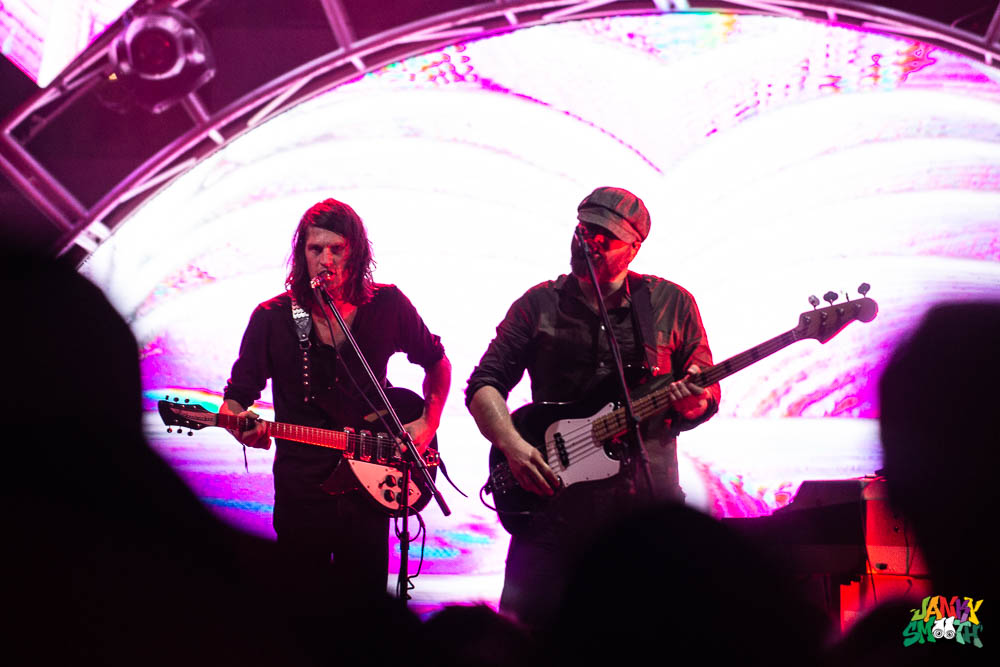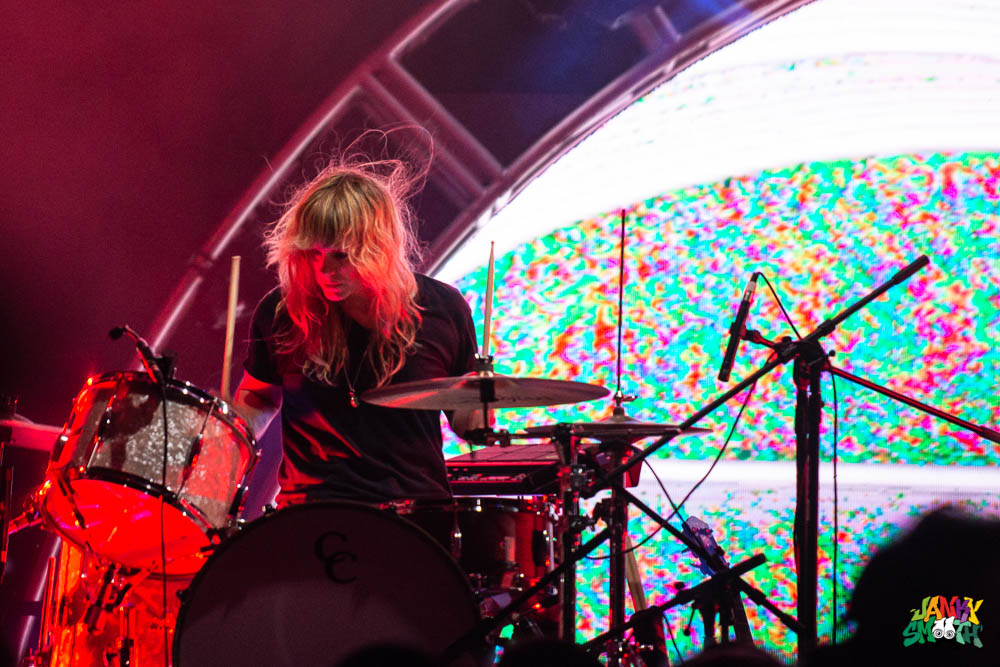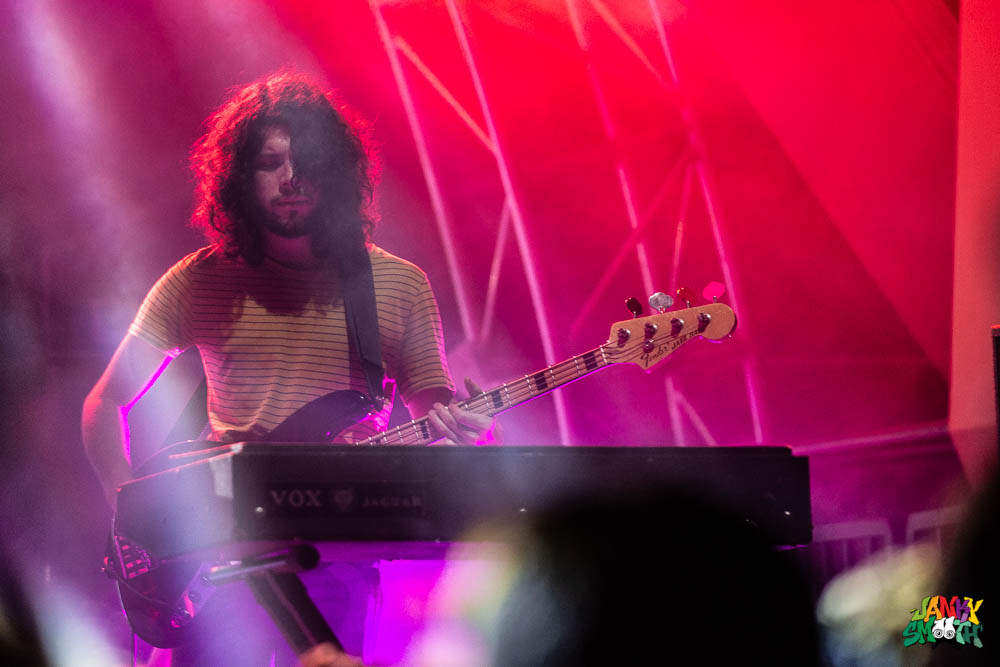 Additional performers included James Blake and Joey Bada$$.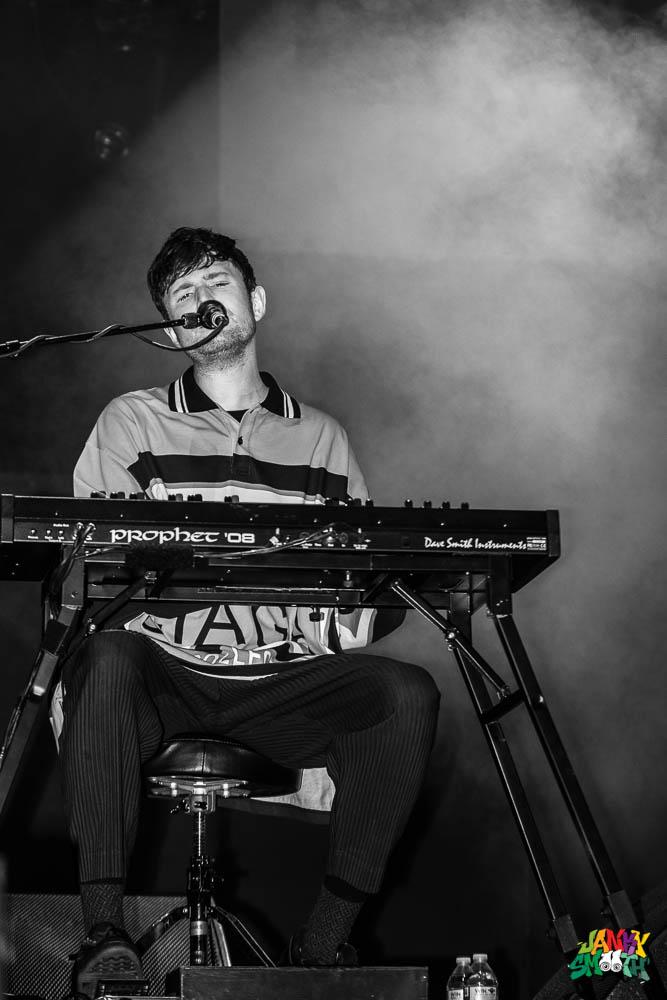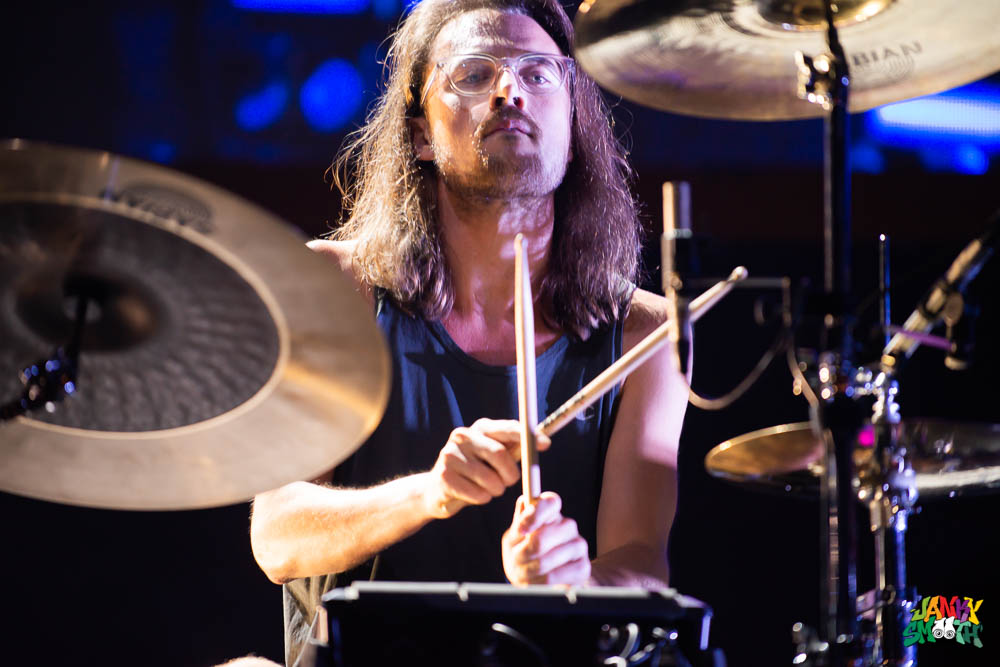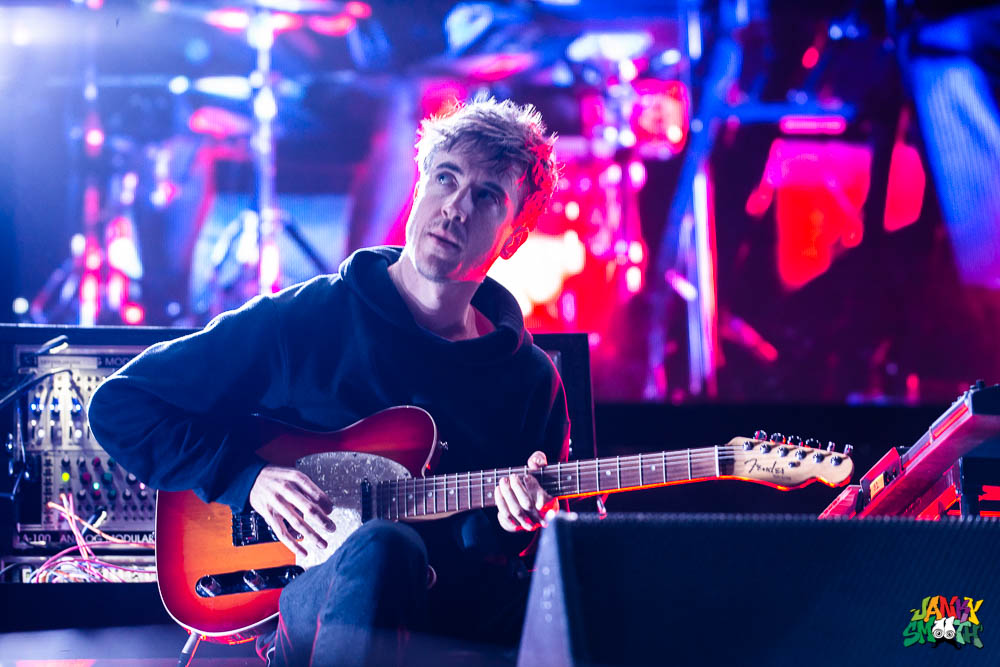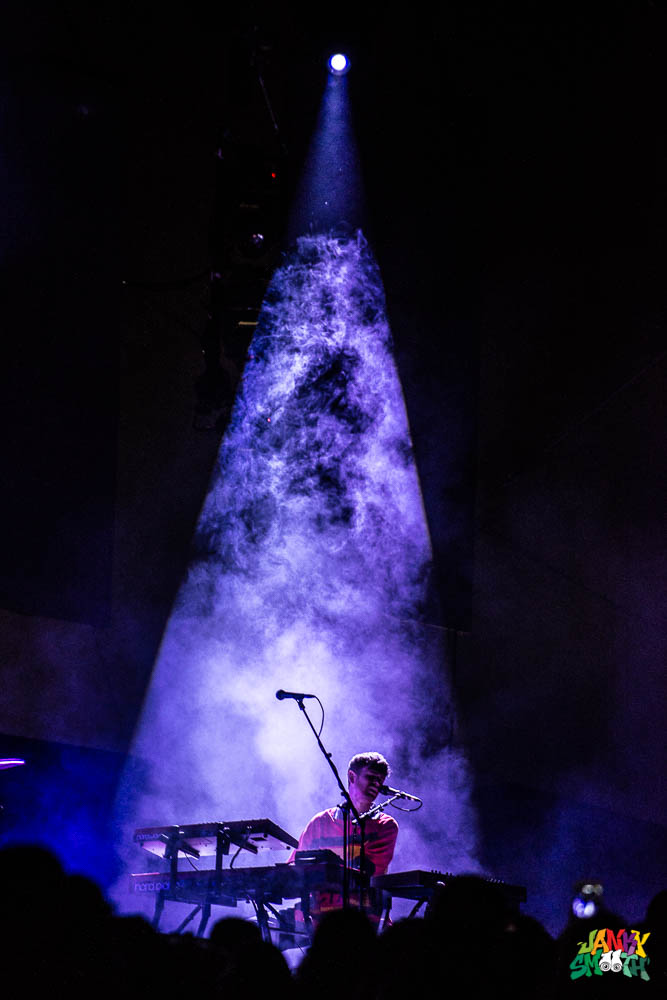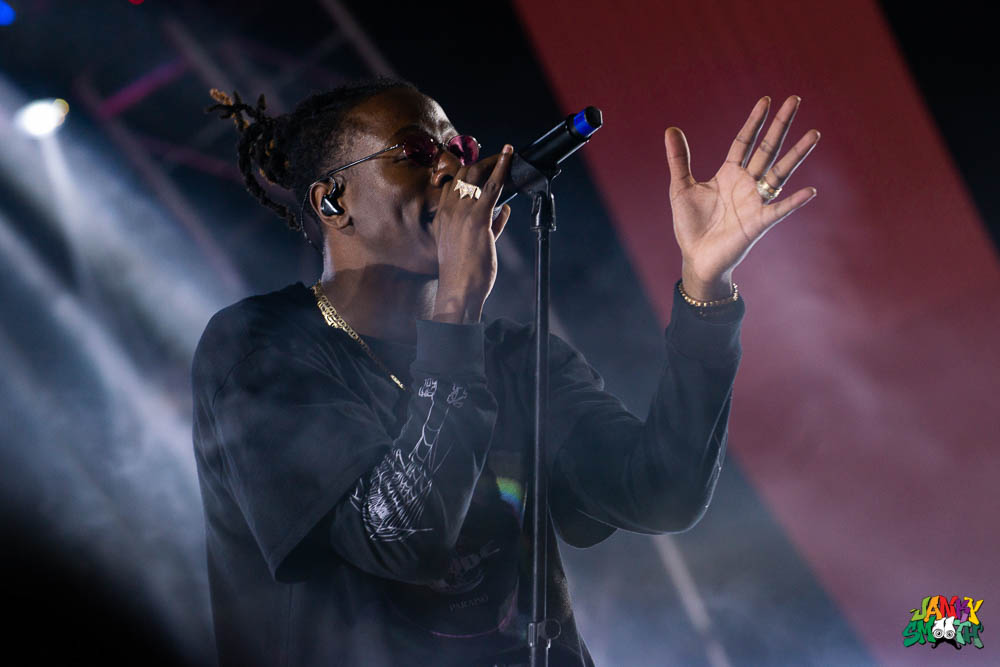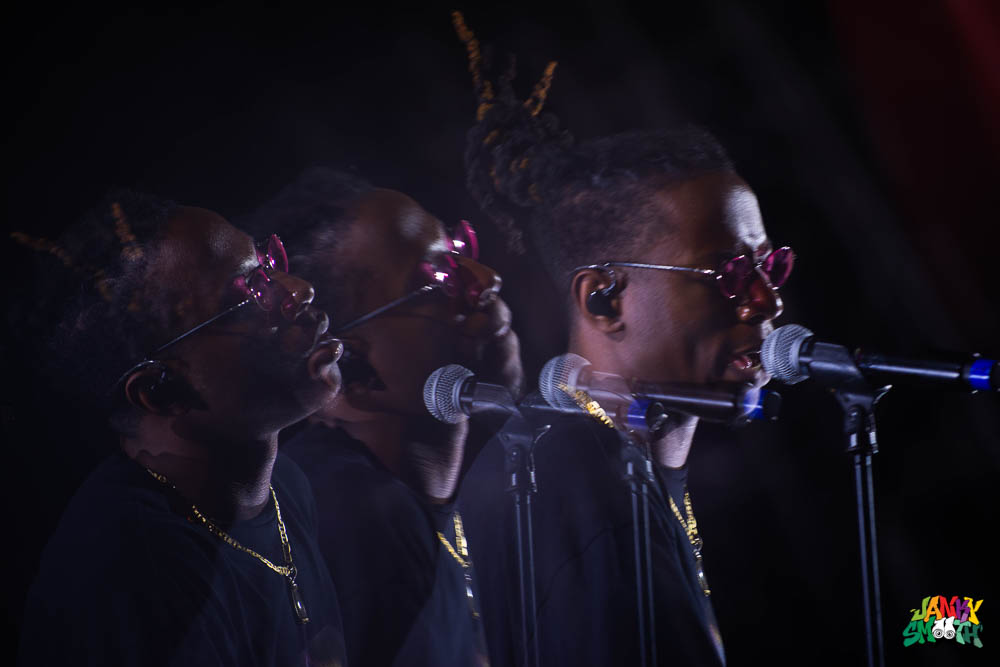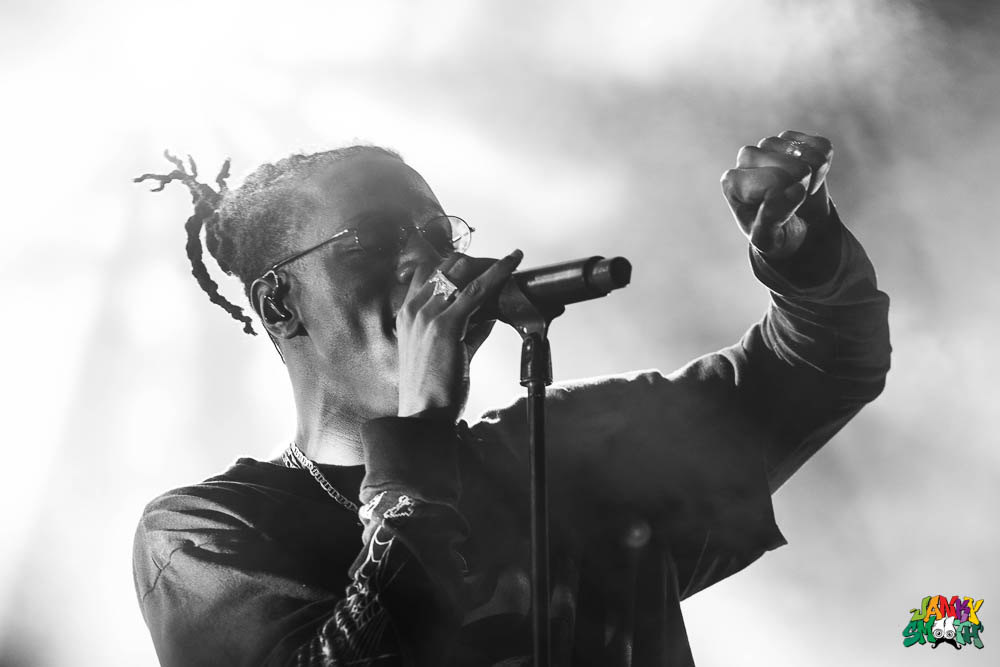 Words by: Aria Silva-Espinosa
Photos by: Jessica Moncrief