The Murder City Devils Cast Voodoo Spells at Teragram Ballroom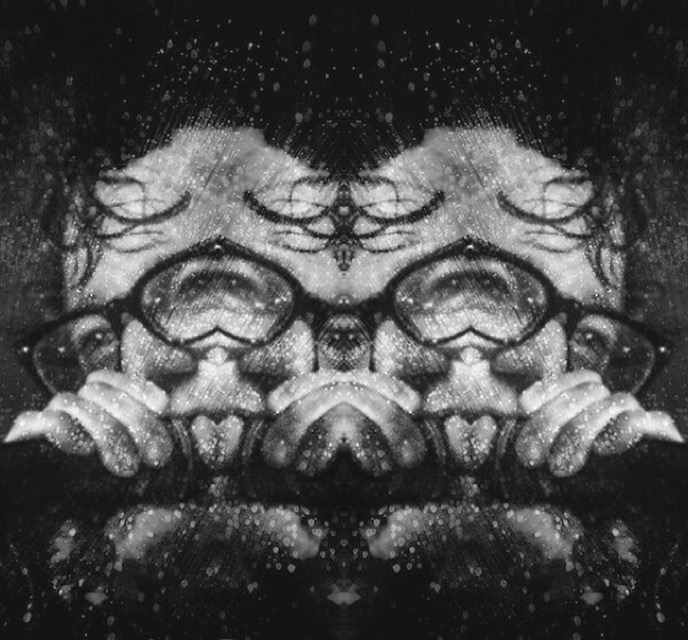 Some bands wow audiences with epic light shows and costumes and confetti and dancing bears. Some bands wow audiences with tits and ass and more tits but other, more rarified artists bring nothing but their gear and raw talent. No filler. No fat. No stage banter. No politics. No masturbatory instrumentation. Just sweat and pure passion. The Murder City Devils do just that. Their show is a collaborative effort between band and audience that hits the perfect pitch of what rock and roll once was and is showing signs of becoming once again.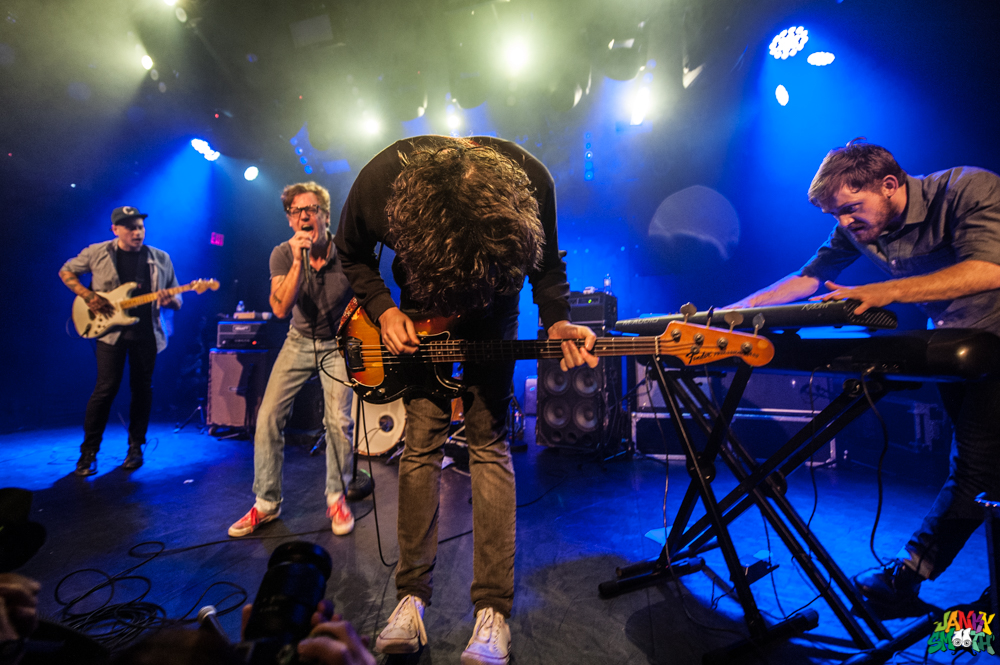 Raining, the night was a stripped-down affair with 2 minimalist supporting acts before Murder City Devils. Seattle's Corey J Brewer took the stage first. Just him and a briefcase of electronics that he used to tap into our psyche's and pull and knead them like taffy. His music can be many things like a trippy mix of war and jungle drums, sampled wolf howls, and reverbing shamanic vocals all spewing from a scrawny North-Western-white-boy.

The first thing that went through my mind as I meandered between the early comers during Corey's set was figuring out what kind of people were into Murder City Devils. Baseball/Trucker caps abound, flannel as far as the eye could see, and facial hair a must, they were some kind of grunge-bro hybrid. There were some punks here and there but for the most part, everyone looked normal, almost decent. Like men and women with serious jobs that squared them proper.
The second thing that went through my mind was why would the Murder City Devils choose an electronic artist to support them on tour. Besides his music sucking the life out of the venue, it was kinda a weird choice. Then when Joel Culpin from Constant Lovers took the stage for a solo performance, I think I understood. Joel looped melody after melody with saxophone and guitar until creating a wall of Acid Jazz that washed over us. Then with his guitar he'd riff and sing minimalist vocals to further experiment with music where Corey J Brewer left off. I have an appreciation for jazz so I didn't completely hate it, I enjoy experimental shit like even just Russel Haswell flipping knobs to make one sound every five minutes at Berserktown. That said, Culpin's set was like watching my douche hipster friend, Phil fiddle with his instruments in his studio apartment, only someone let him take that shit on stage. Honestly, even though these two guys sucked bal…. um, er, weren't my cup of tea, mixed bills are how I prefer concerts to be, it's something that Trash Talk perfects.
Now with the openers finished and people happy to be able to talk again, I felt a spell of swamp ass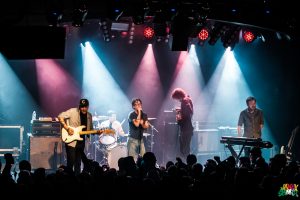 coming on that forced me into the bathroom. The Teragram Ballroom is THE NUMBER 1 VENUE TO SHIT IN IN LOS ANGELES, HANDS FUCKING DOWN. The stalls and toilets are clean and big and you don't feel infected with herpes the moment you sit down. When the Murder City Devils play though, it's different. On this night, both toilets were filled to the brim with pink liquidian vomit. I imagined even trying to sit down and having my balls grace the surface of this slop then immediately decided to keep it in. Fuck it, I'll mosh through the pain.
With little emphasis on their supporting acts, it only built the MCD's performance up to a higher pedestal. With nothing fancy on stage, no posters or spectacle, the band's instruments awaited their masters until the Seattle based Horror/Garage punks took the stage.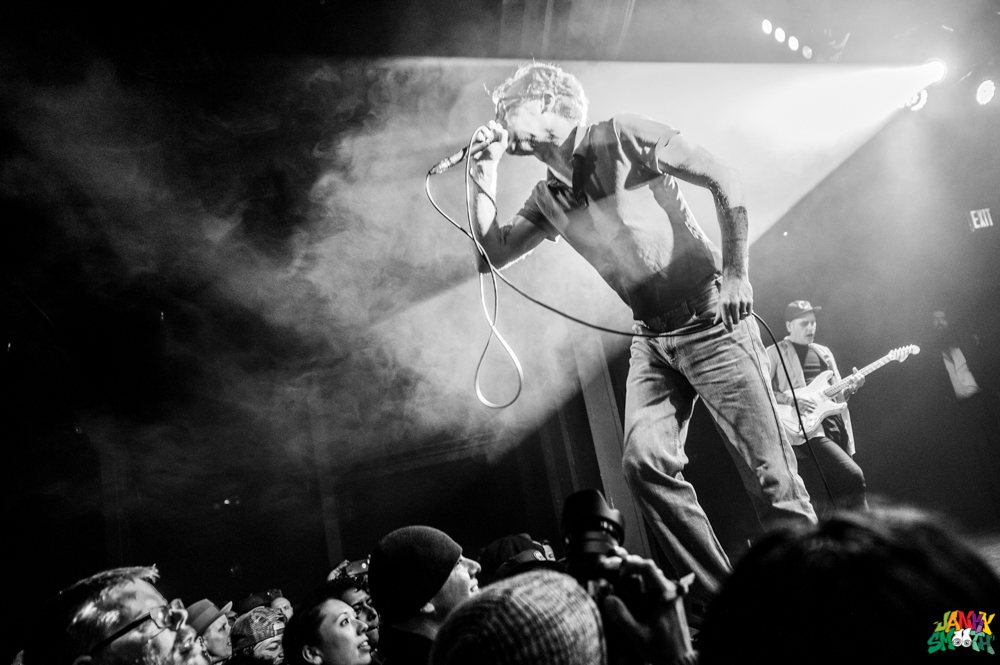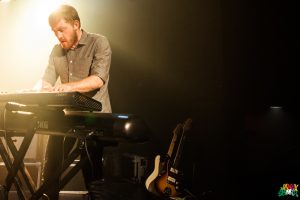 The band played songs from all of their albums, Self-Titled (1997) to The White Ghost Has Blood on Its Hands Again (2014). Ripping the packed ballroom open with a track off the latter, "I Don't Want to Work for Scum Anymore", the Murder City Devils had everyone jumping and thrashing around in true haunted hoe-down fashion. It was the kind of violent dancing where the rules of mosh are thrown out the window and we as an audience unite into one writhing being, each of us blood drops in a sea of violence.
I became a super-fan quickly and somewhat involuntarily for this band. Until then, I wasn't completely sold on garage. Now, I come to you as a convert, on my hands and knees, without ego and begging to take a sip of your genre's kool-aid.
The band kept the ripping, party tunes going with songs like "Idle Hands" where vocalist Spencer Moody belted out lyrics like:
It could've been any boy, it could've been any girl
I'm glad it was me, I'm glad it was you
Met a girl from Austin, Dallas
Met a girl I won't soon forget her
Sat down to write her a letter, I wrote this song instead
These idle hands, they do the Devil's work
These idle hands, they do a whole lot worse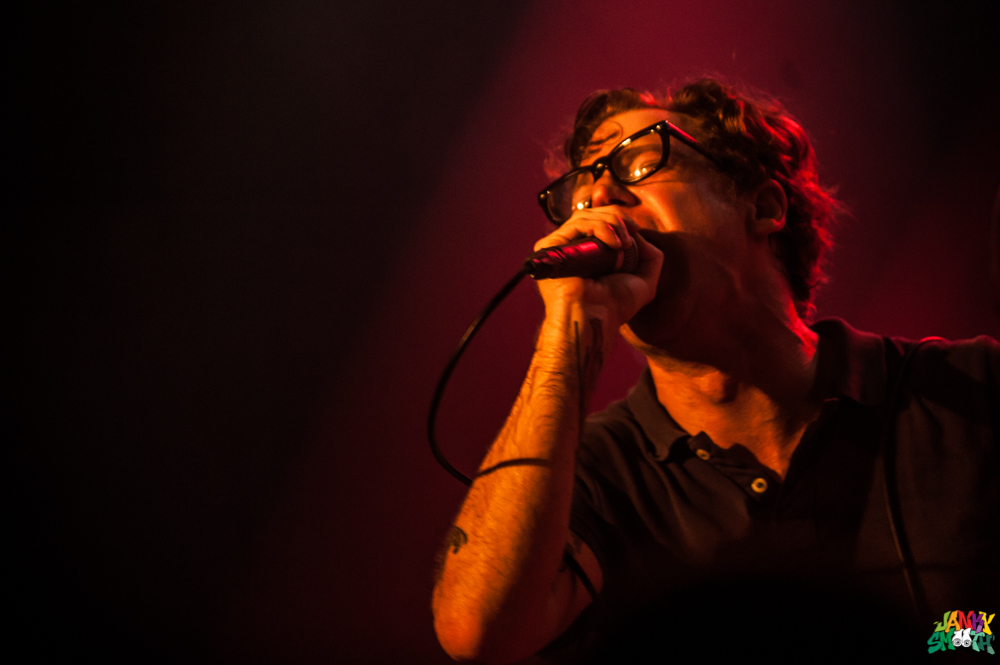 Songs like these distill the band's essence without requiring someone like me to comment that…
"Murder City Devils incorporate garage rock themes like love in a rough and dusty setting then marry them with horror punk themes like possession by Lucifer." – Rob Shepyer esq.
As a lifelong lover of horror rock, The Murder City Devils have earned all of my praise. They're not exactly the Misfits, a notable influence, but their music tastes of an almost New Orleans flavor. Where the graves are built above ground so the bodies won't be washed up to the surface in a flood. The Murder City Devils are that flood.
The band slowed things down with masterful transition in songs like Pale Disguise. It was the take-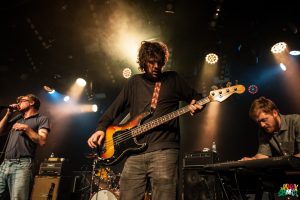 your-partner-by-the-hand segment of a concert that felt like an old timey dance in the town hall where every member of the small town was present. Perhaps it's the use of the electronic organ leveled out to be just as present as the guitars that give it this feel. One cannot help but recall The Doors and Ray Manzerik.
Between Moody, guitarist Dann Gallucci, drummer Coady Willis, Bassist Derek Fudesco, and their keyboardist (sorry dude), there exists a magic chemistry, a synergy, a synchronicity. They never stray too far from each other for too long, their places on stage and their body language makes them feel like a unit, magnetized together.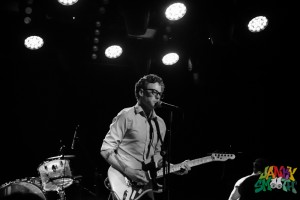 The audience at a Murder City Devils show plays an important role. In the vein of, "don't judge a book by it's cover" these seemingly normal, "man on the street" types turned it up to an abnormal notch that one might not expect from such civil looking folks. Drunks got on stage to sing into the mic and didn't feel any hurry to rejoin the audience. Dann Gallucci even threw his stick at one guy mid-song. That same drunk returned to the front row, near me and ended up getting a huge gash on his face from a wayward fist. Suddenly, the drunk was pushing his batterer's face until a roadie broke things up. All this was entertaining me while a cougar took my hands around her ass then forced herself onto my lips. She wasn't hot enough to pursue but still…
God bless the Murder City Devils.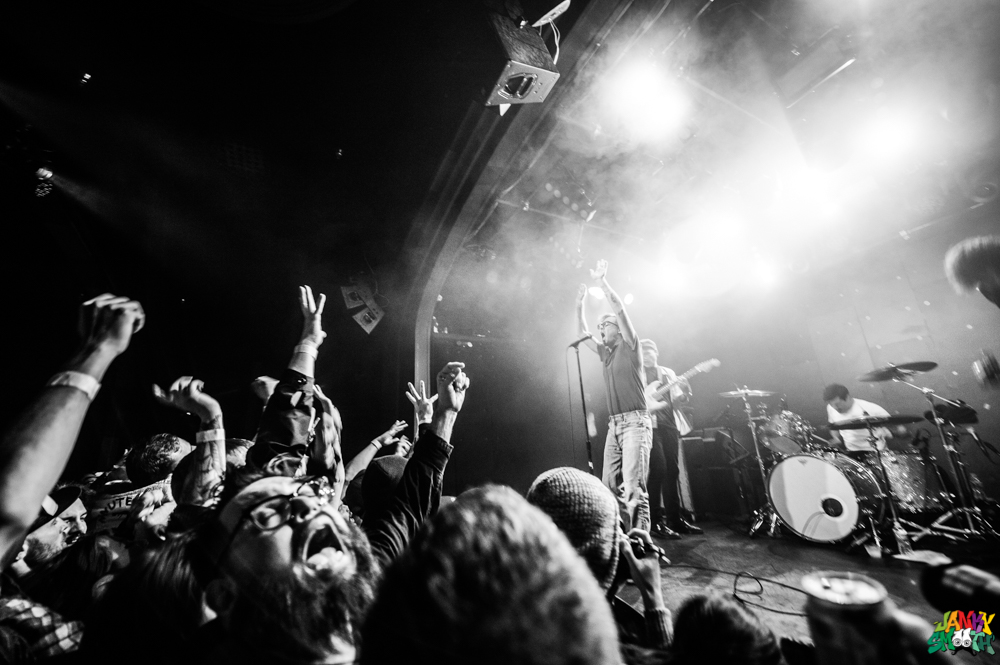 As soon as the keyboardist started dancing his fingers down the black and white ivories and invoking that chilling intro to "Press Gang", the crowd erupted singing along as they did with every song, only now more viciously. Expert stage-divers launched into the crowd and stood up straight, peanut-butter-chested Iggy style, as they surfed backward.
And all the Devils had to do to inspire this was play. They literally just did what they always do. Business as usual.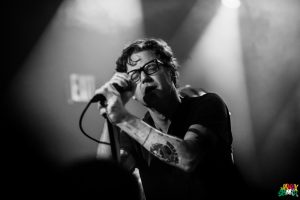 Another moment of pure rock revelry was when the band played "Hey Playboy", a slower song that harnesses power in lyrics like:
Freedom, Sweet Freedom, the anti-rock!
What's the matter, what's the matter with you, rock?
I don't want no freedom if it means I can't have you!
The show ended with the band playing their staple, "Murder City Riot", off their first record and abruptly ended when another incident happened on the opposite side of the audience. I felt like there was supposed to be more, maybe an encore, but it was halted by this mystery crowd reaction I was seeing. So, my curiosity took over and I went to see what the trouble was. There was a beautiful girl, in a wheelchair, clutching her face in pain…
WHAT IS WRONG WITH YOU ANIMALS!?
THE HUMANITY!!!!!
Anyway, as some people dispersed and others rushed the stage to scavenge whatever pieces of memorabilia were left behind, I left, as if strolling to my gallow's pole to find a toilet and with ears ringing, relieve myself of what I'd been holding in this whole time. I passed a line for merchandise that snaked out the door. It was one hell of a show.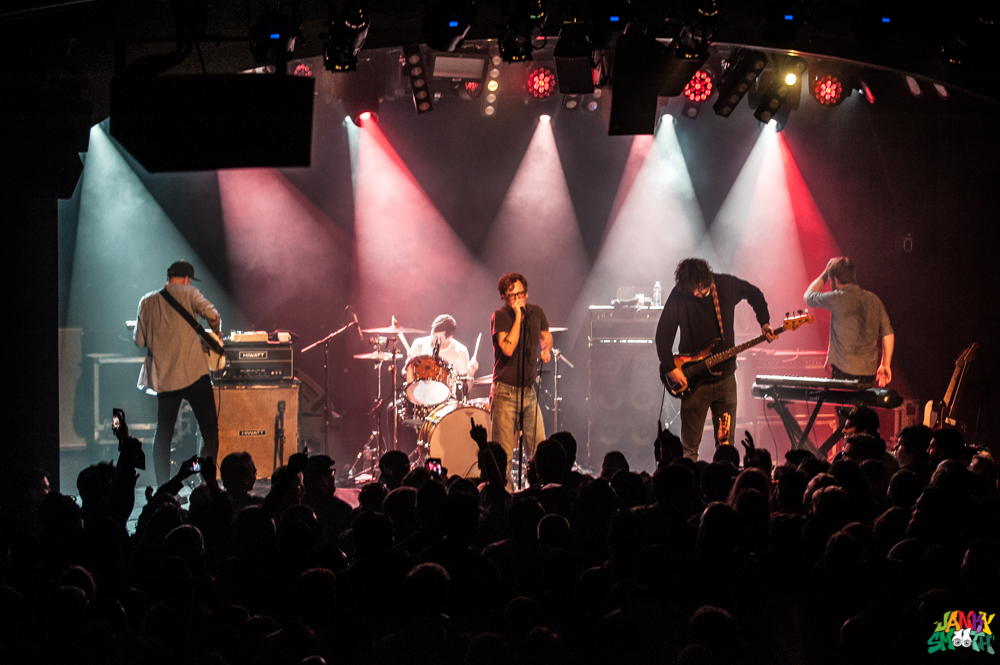 Murder City Devils Set list:
1. I Don't Wanna Work for Scum Anymore
2. It's in My Heart
3. Idle Hands
4. Somebody Else's Baby
5. Hey Sailor
6. Pale Disguise
7. I Want a Lot Now (So Come On)
8. Press Gang
9. I Drink the Wine
10. Cruelty Abounds
11. Midnight Service at The Motter Museum
12. Hey Playboy
13. Dance Hall Music
14. Dancin' Shoes
15. 18 Wheels
16. Bride of The Elephant Man
17. Not Everybody Gets a Good Time
18. Rum to Whiskey
19. Murder City Riot
Words: Rob Shepyer
Photos: Jessica Moncrief