Who's The Better Brother? Jay Aston's Gene Loves Jezebel at Echoplex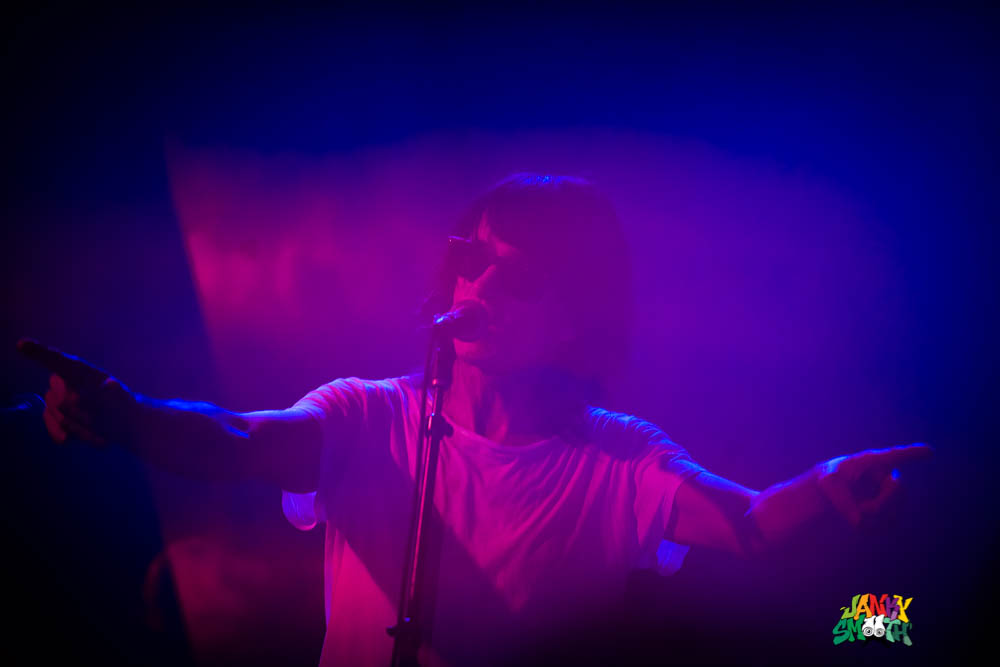 I love Gene Loves Jezebel. I love Jay Aston and I love Michael Aston. So, I will do my best to contribute to this band's legacy by casting judgement on which twin brother's band is the better Gene Loves Jezebel. Along with seeing a rare L.A. show by Jay Aston performing their favorite songs, many in attendance came to compare the two Gene Loves. Most likely looking to Michael Aston's Part Time Punks show from years previous which I attended and enjoyed. Check out my review of that show below: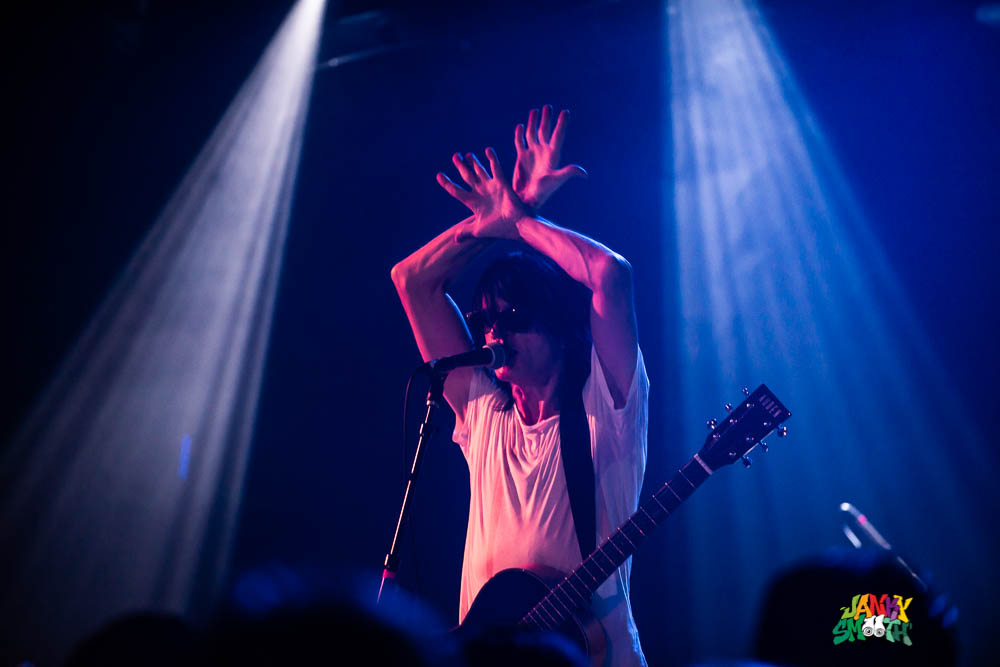 If you don't know the band's history, Michael and Jay Aston are twin brothers that each have their own version of Gene Loves Jezebel. Michael's is based in the U.S., Jay's is based in the U.K. Michael was the lead singer and Jay was the guitarist, back-up vocalist, and songwriter. After a tumultuous breakup resulting in a legal battle to see who gets to tour under the name Gene Loves Jezebel, they both play the same banner.
It's an interesting question to ponder. How do you cement ownership of a song? Is it the writer or the face of the band that performs it. Certainly people think Frank Sinatra owns "My Way" and not Paul Anka. That's not necessarily the case here, though.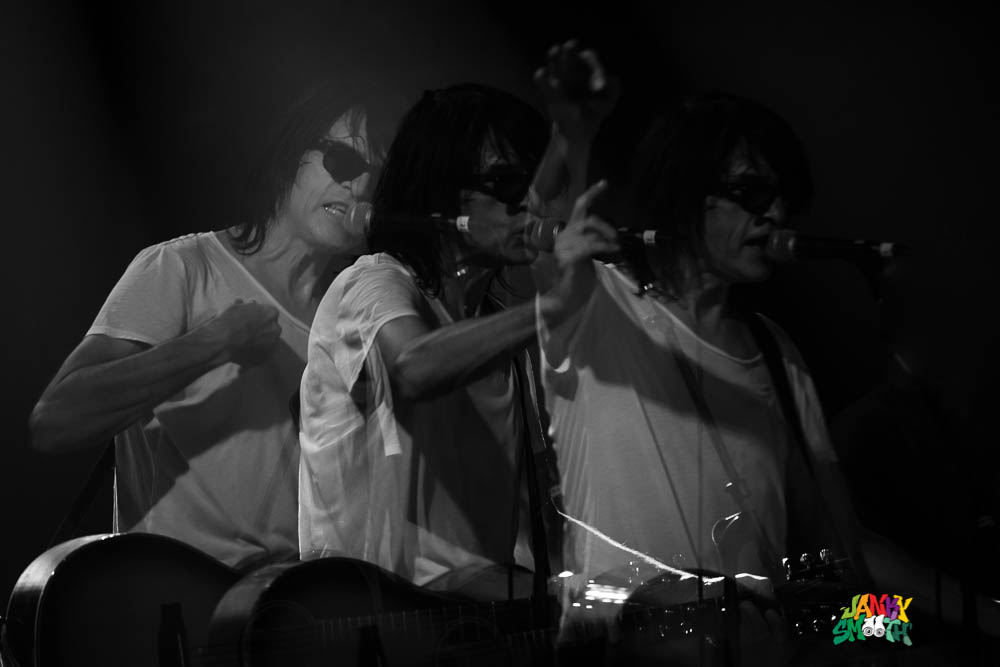 Creux Lies were absolutely amazing. Hailing from Sacramento, if this band doesn't make a splash in the post punk world then no one should. Their set was powerful. Haunting yet liberating and danceable. A few key moments of the set that really connected with the audience were when lead singer, Ean Clevenger, introduced a song by telling us it was a eulogy he wrote for himself to reaffirm his gratitude to be alive. He said life is a special and rare gift and no matter what sort of pain we go through, we must endure it. Whether it be their hard hitting drum machines, kinetic performance, or sweet post punk riffs, I think we'll all be hearing and seeing more of Creux Lies.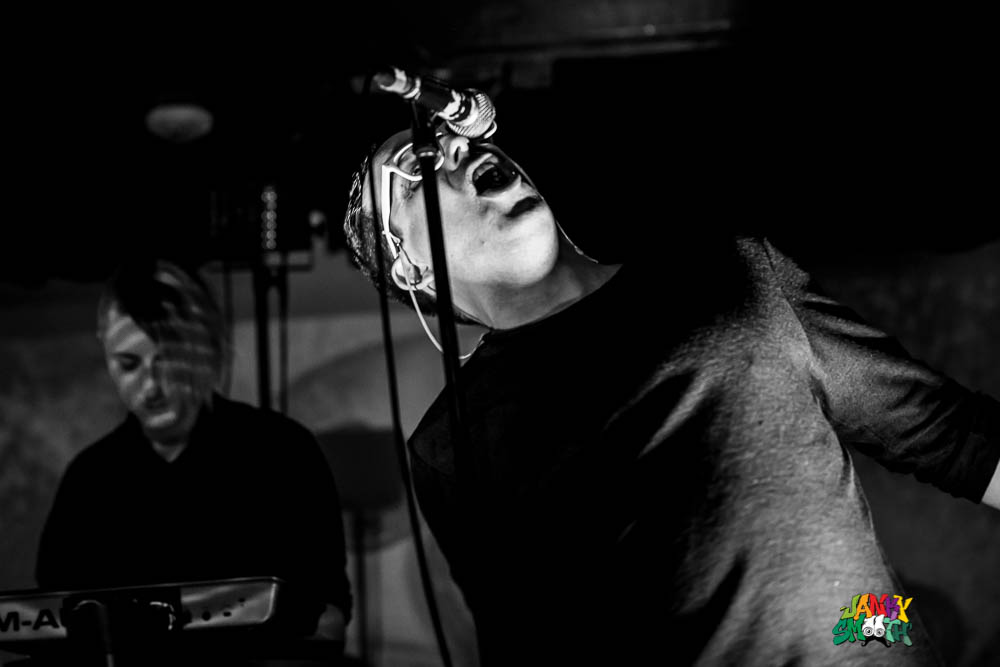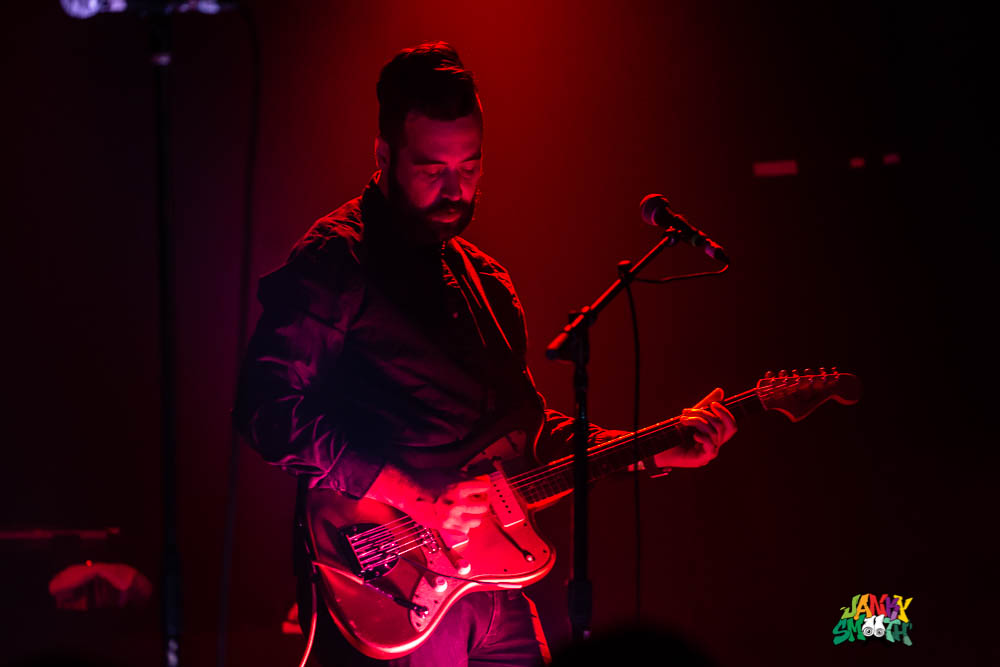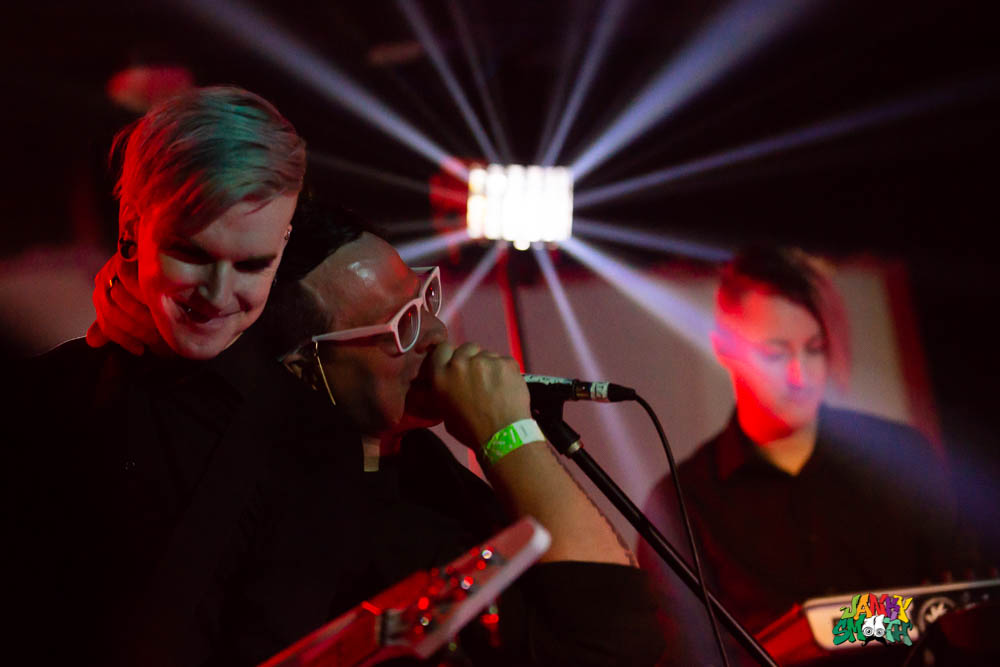 I could tell Glaare were incredibly talented and put on a powerful performance but something was off for me. Each band member played their instruments with vigor and rancor to contribute to this primal, heavy, sexy sound. Something still didn't quite connect the same way it would have for bands with more post punk, sad, hopeless romantic kind of vibe. I think the problem was that Glaare seems too cool to be goth. They've got the dark, sensuality down but they didn't seem like sad people to me. They were cool in high school. They weren't jocks or anything but certainly they weren't quiet nerds that wrote poetry they would later turn to songs. Glaare would pair better with trapcore, hip hop, or EBM than goth. So the music was good but not in this context. One more thing to add, whenever someone drinks a green or yellow liquid on stage, I'd say most cretins like me immediately joke to themselves they're drinking piss. Yet on this occasion, after drinking yellow gatorade, Rachael read our minds and actually said she was drinking piss. It might've been a joke but at that moment, I realized she was cool as all hell.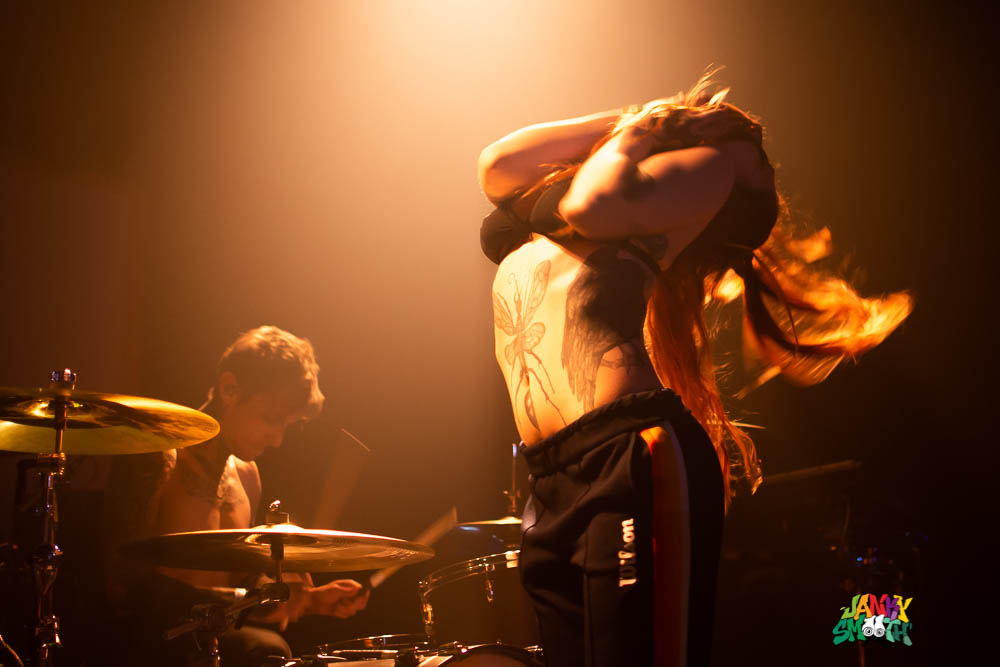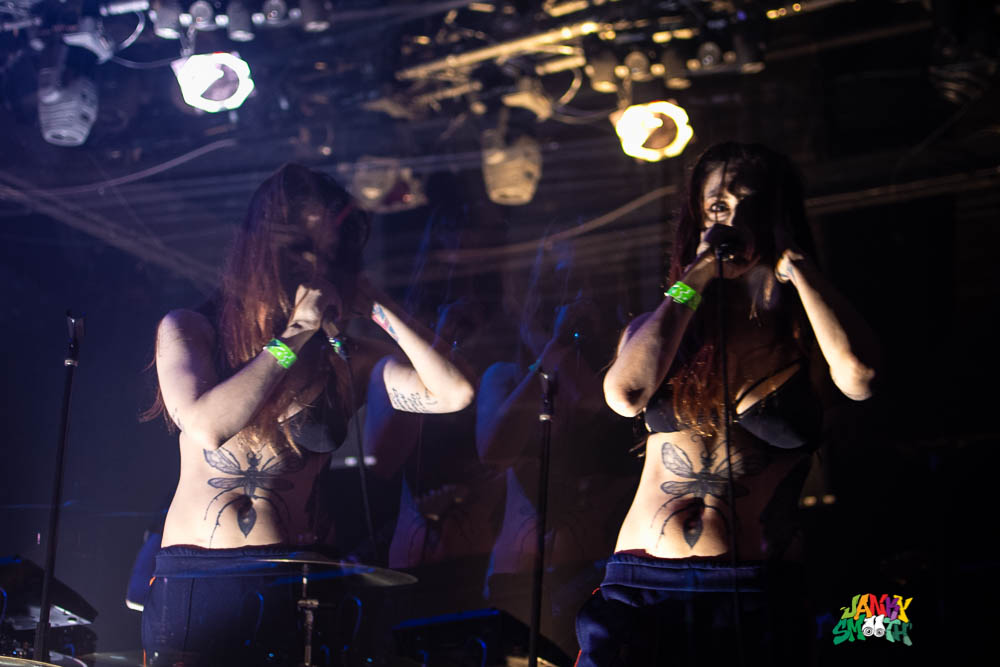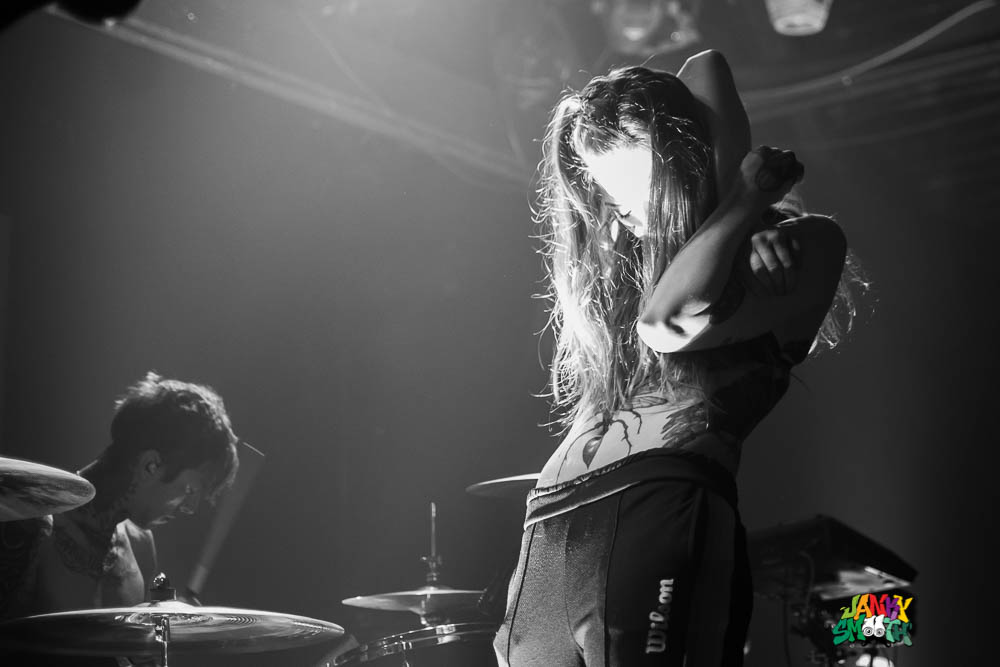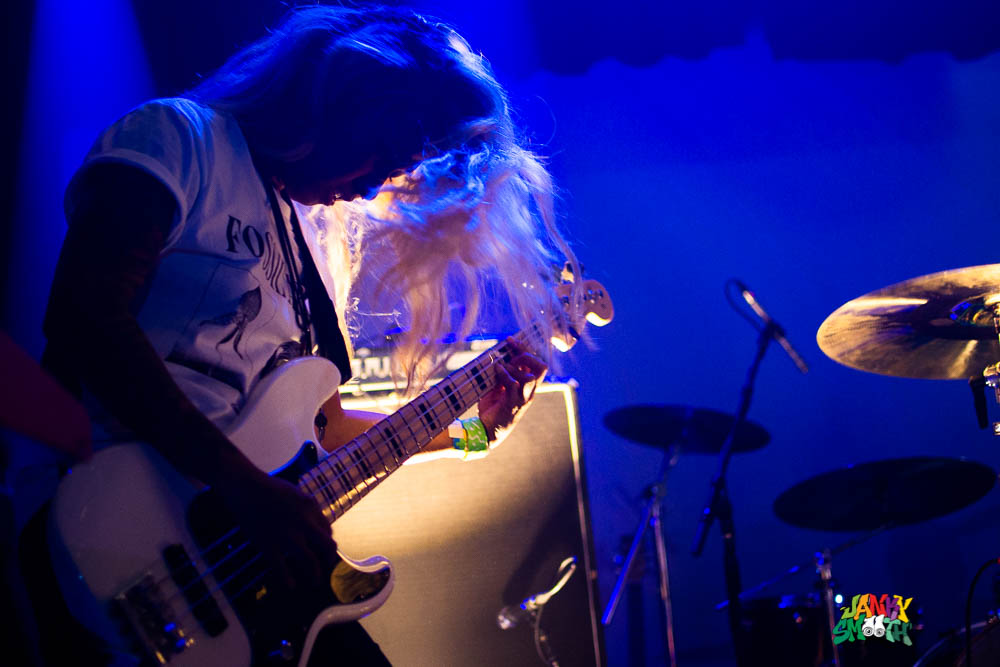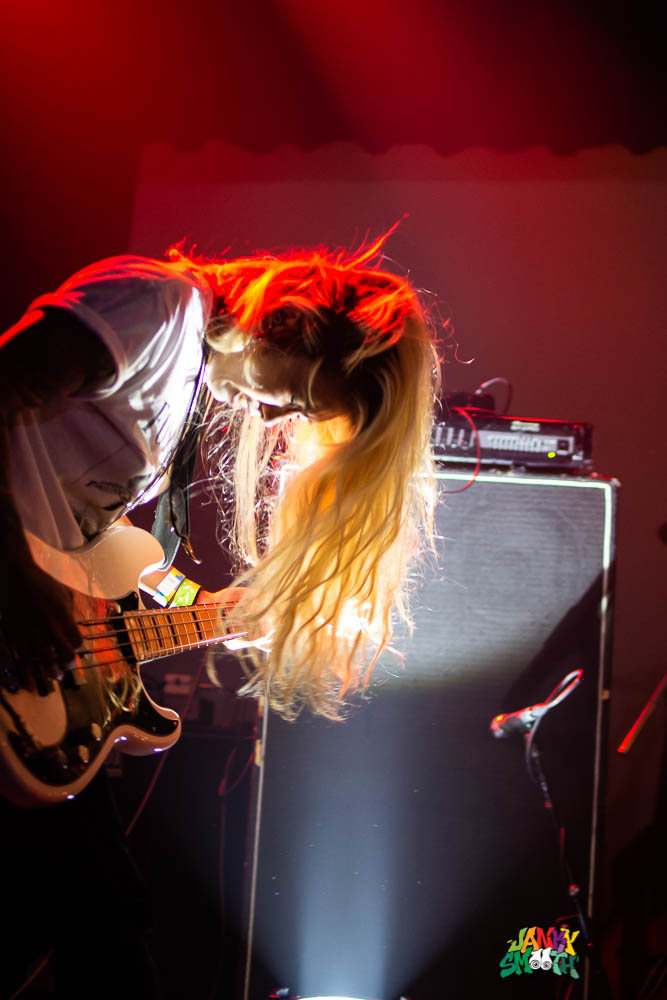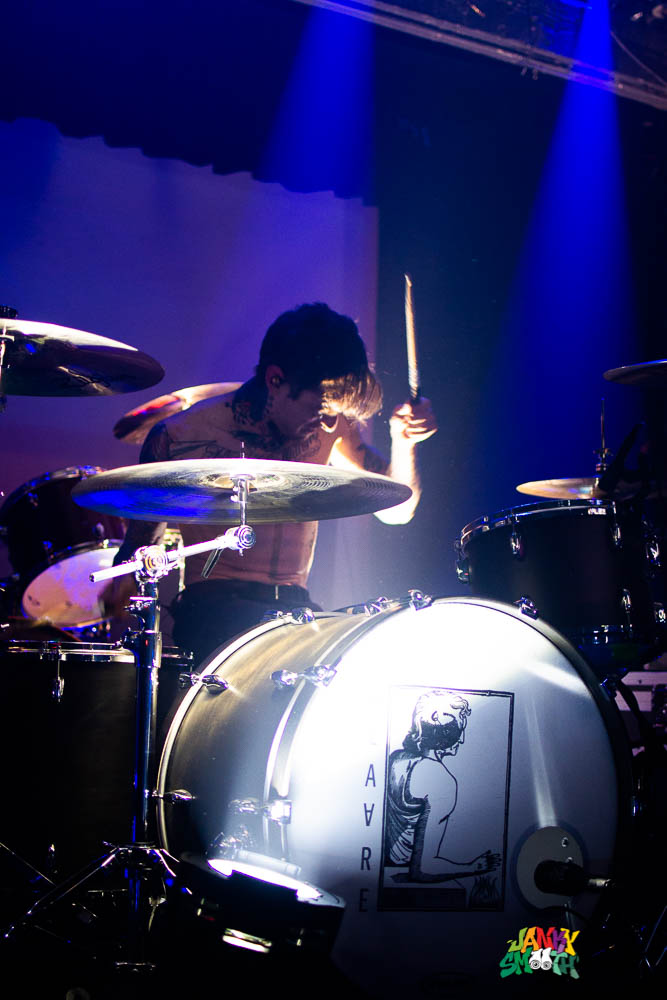 Gene Loves Jezebel put on a tremendous show that affirmed not being the original "frontman" of a band doesn't mean you don't have it in you to become one. Jay Aston pranced around around on stage like a true singing trickster, Iggy Pop came to mind after close observation of his moves. He played guitar as well, electric and acoustic depending on the song. The band was sonically on point and tight together, they had goth rock feel but hard rock power behind them.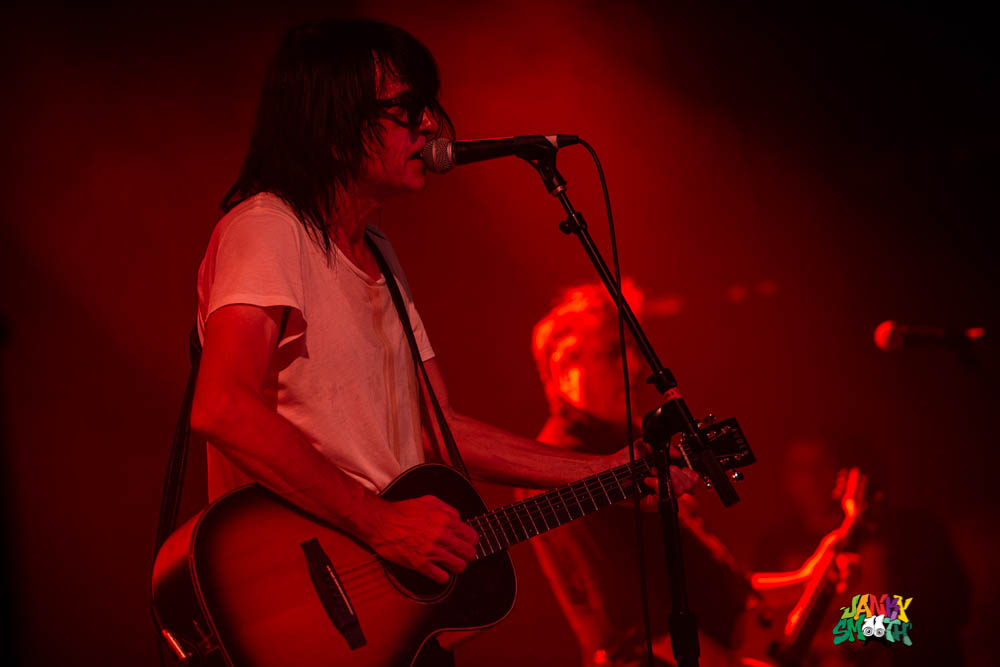 The setlist was much better than the one Michael performed at the Echoplex. Rather than just playing Immigrant and missing so many hits that people wanted to see like Michael did, Jay played everything we needed to hear and then some. Songs like "Motion of Love", "Jealous", "Desire", "Break the Chain", it was all there and people responded with electrifying cheer, buzz, and dance.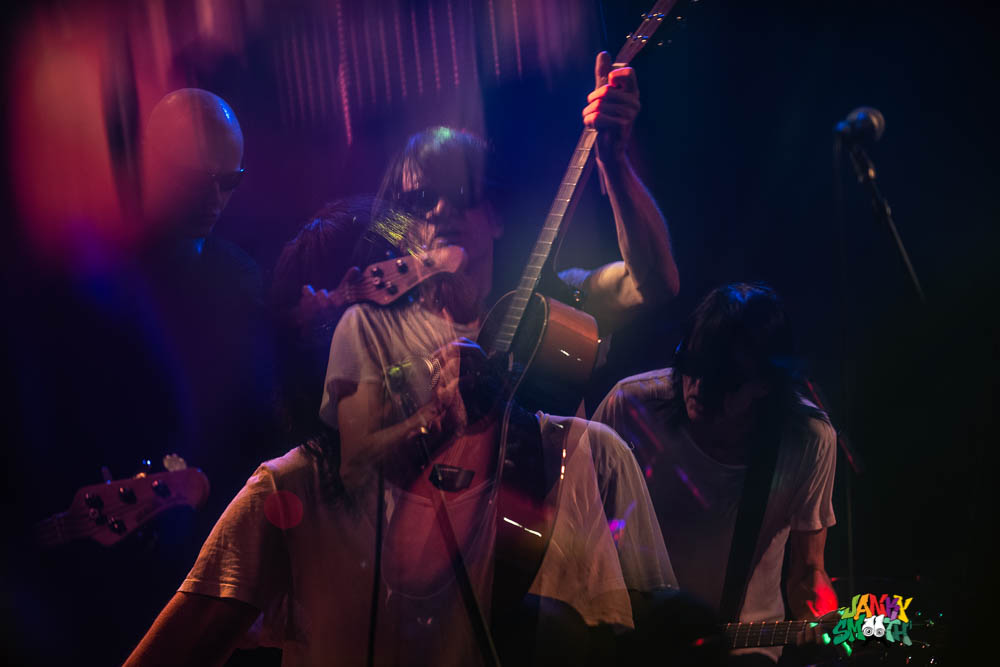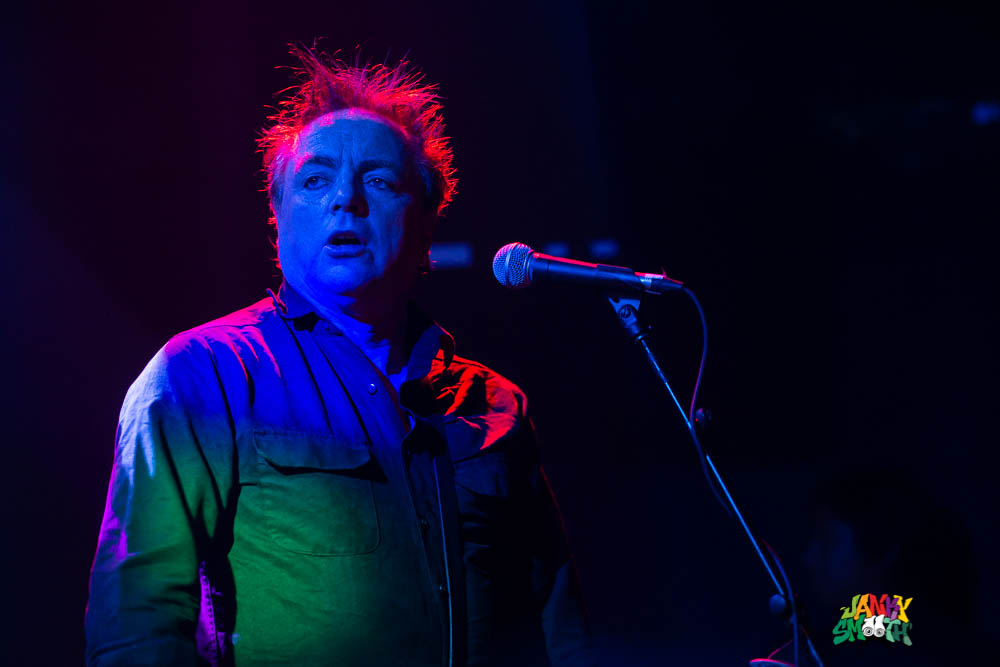 When one audience member mentioned Michael, Jay Aston replied "Who?" and the audience guffawed. Jay went on to say that every girl that ever approached him in the band's heyday was only talking to him to get to Michael. I highly doubt that because I'm sure every member of Gene Loves Jezebel could've gone through multiple girls everyday and night in those days but this was telling of their relationship.
Jay Aston should never think he's in his brother's shadow. I've seen both bands. Jay's was better. Michael has a more verbose voice maybe. But Jay's stage presence and band trump's Michael. Having written the songs, you can feel Jay's ownership of the words and feelings as he sings. Jay is also a vegan and looks great for his age, moving around on stage like a twenty year old. Michael has aged gracefully but not quite as well.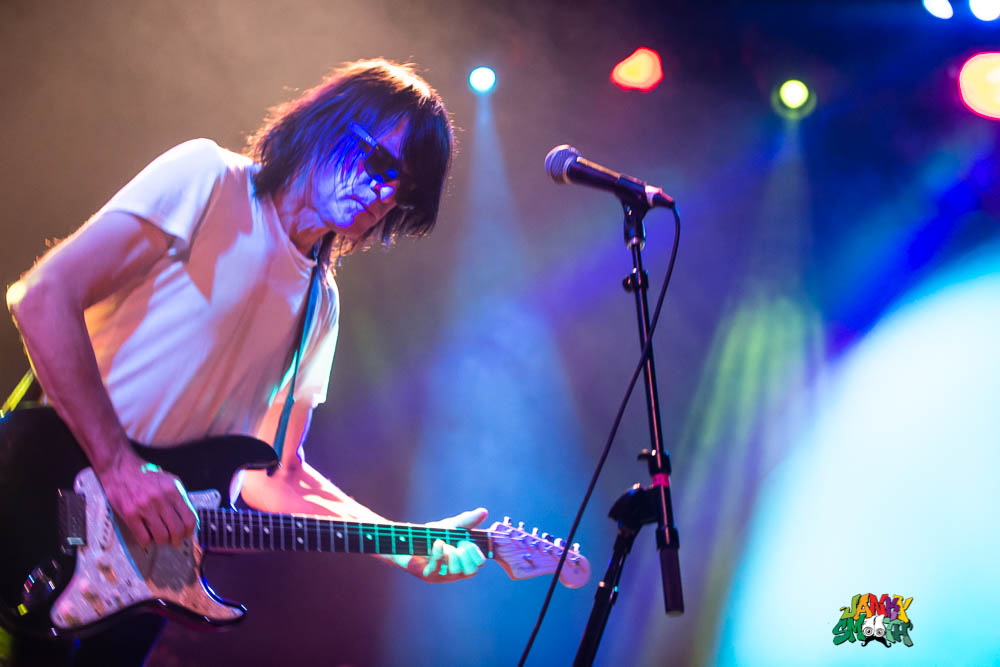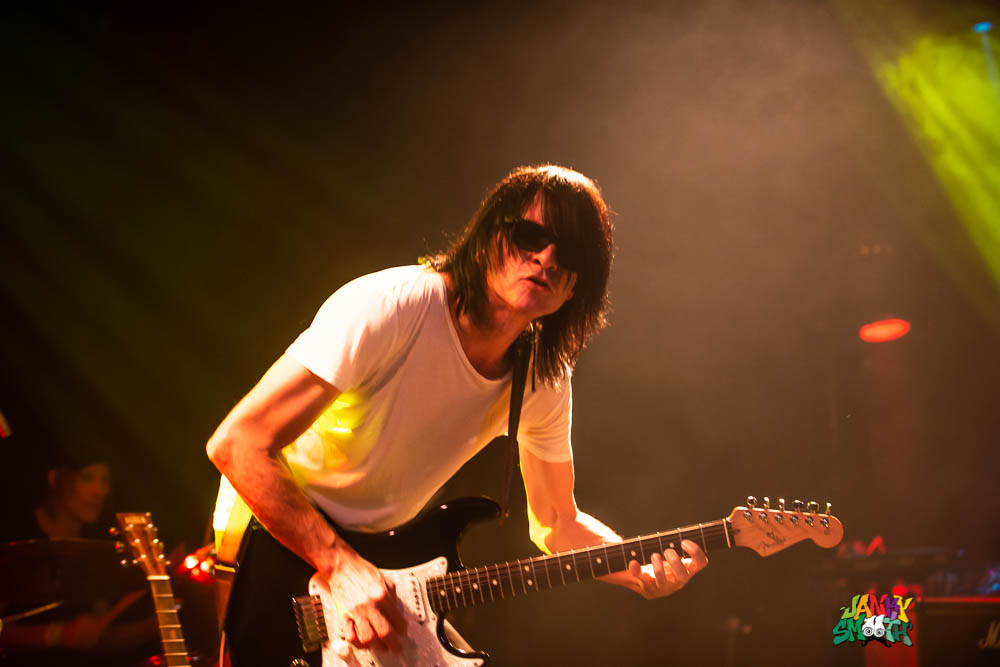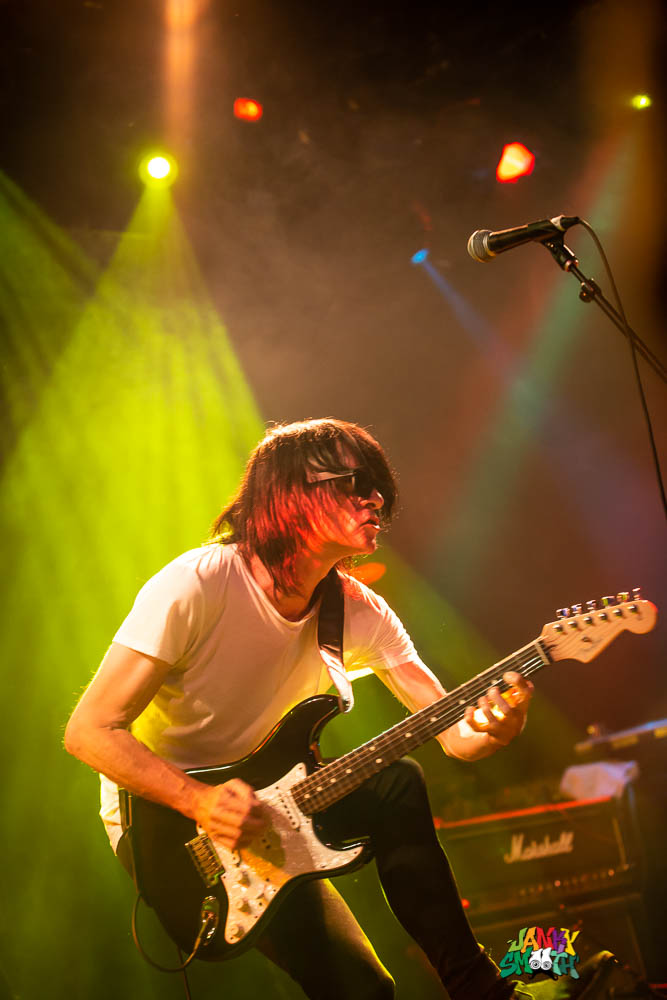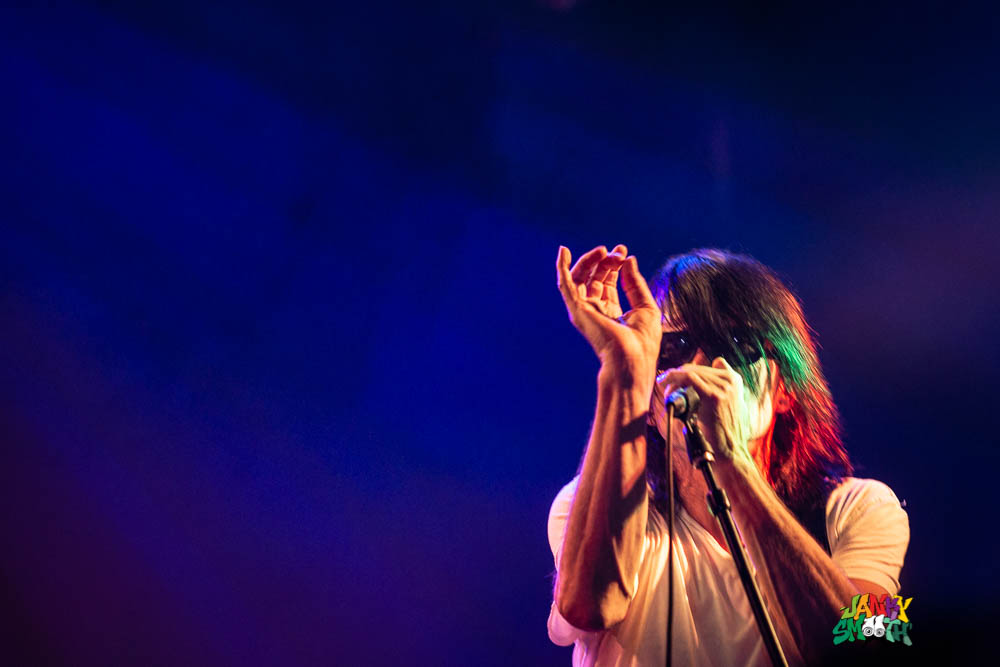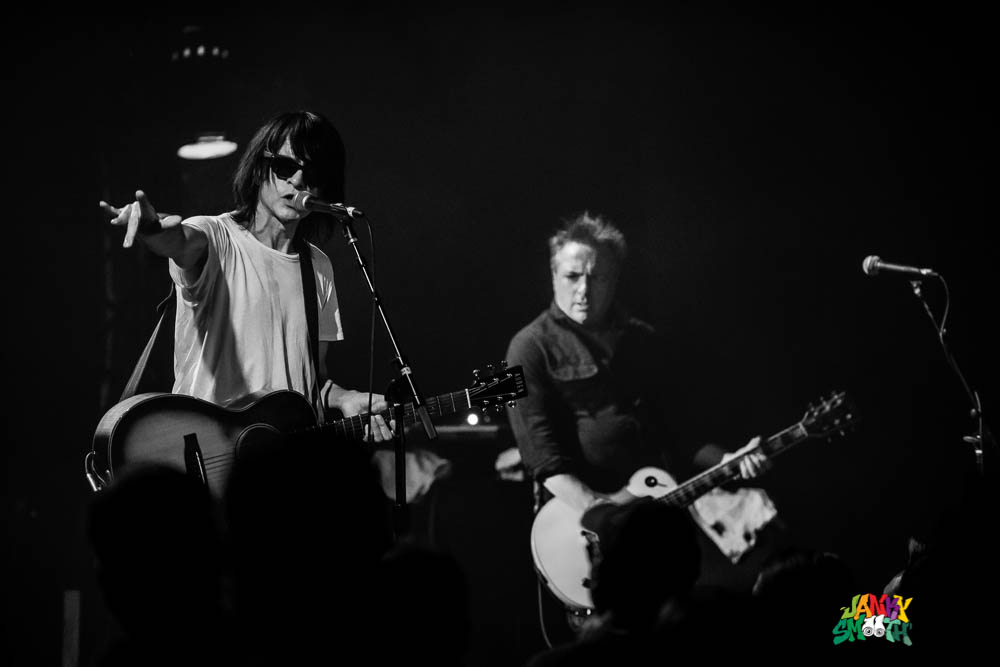 There you have it ladies and gentleman. You should check out either Gene Loves Jezebel but if both are playing the same day in the same city, see Jay Aston's.
Words by: Rob Shepyer
Photos by: Jessica Moncrief