Nirvana Leads to Nothing… at the Regent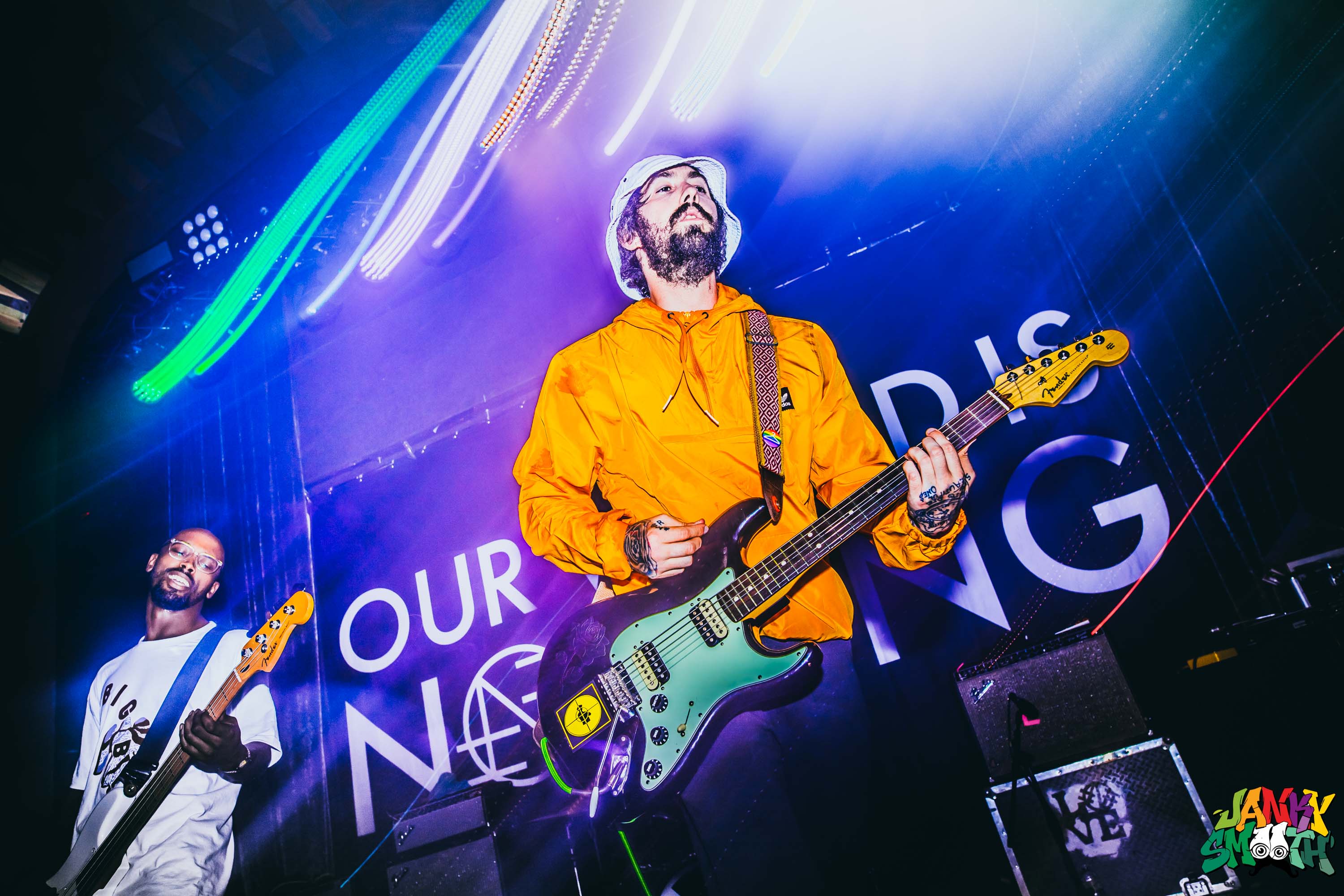 90's alternative music is having an organic and overlooked revival that is making for some of the best rock and roll of this decade. Whether it be the post-grunge sounds of Culture Abuse or the hardcore infused shoegaze of Nothing, you should get into these bands before you miss the boat.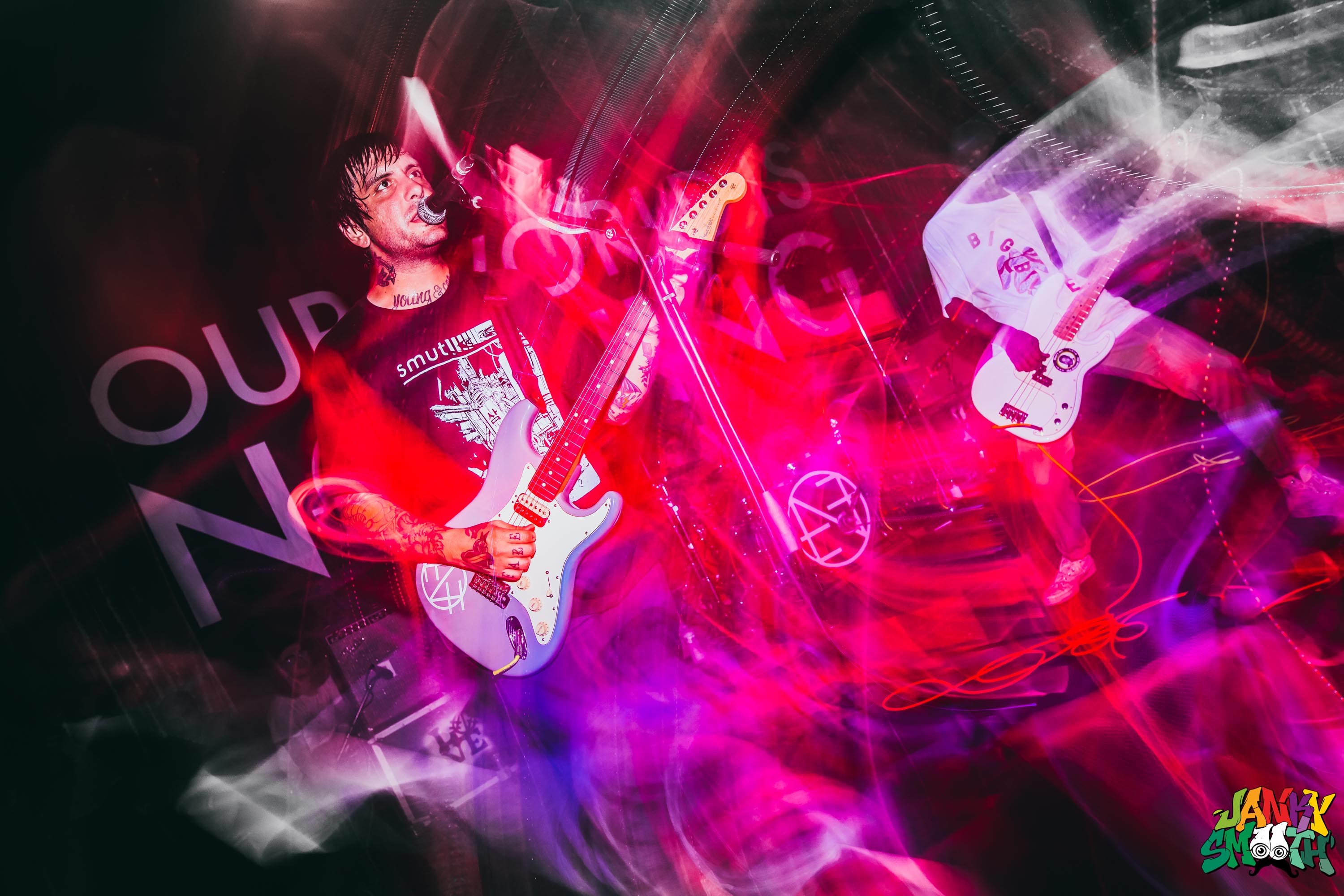 Having just released an album and made the cover of Revolver magazine, Nothing is riding a wave at the moment with a cult-like following of hardcore kids that fell in love with gaze. This new album, "Dance on the Black Top" is for my money, the band's best. You'd think that would make this Part Time Punks show at The Regent something magical to me but such wasn't exactly the case. Nothing isn't a bad live band, they're just hit or miss. Hit or miss because something is missing. What great live music does, which is suspend your thinking mind and connect everyone by making them forget themselves, Nothing achieves this phenomenon better on record than in performance.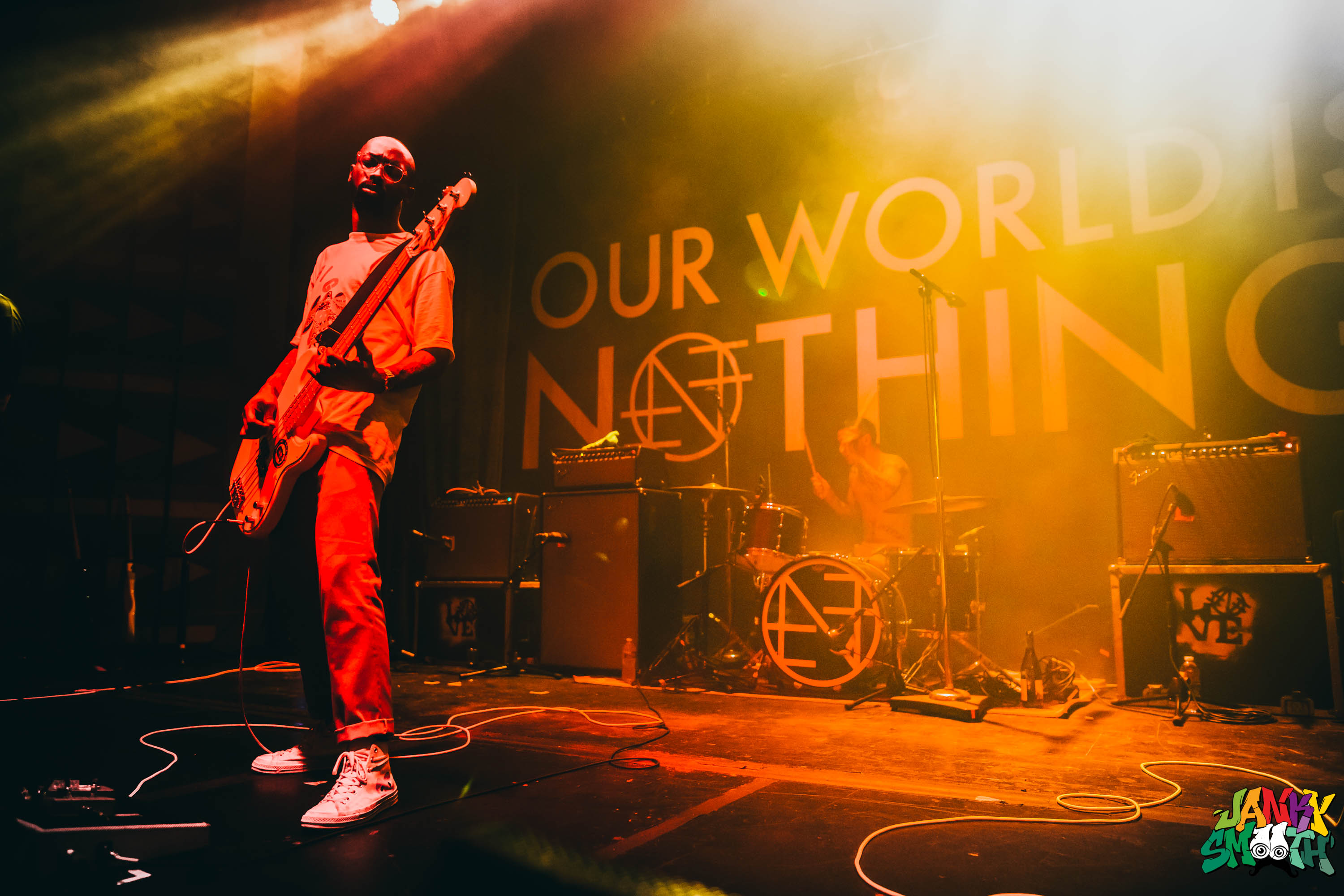 It's a big deal when Part Time Punks moves from the Echo or Echoplex to the Regent and opening up the night in the theme of shoegaze was Ohio's Smut. Their sound was soft and enveloping and as is standard for shoe gaze, the singer not only looked down at her shoes but kept her hands in her pockets for most of the performance. So intentionally lacking was the charisma that simply removing her hoodie, brought another level of excitement to the performance.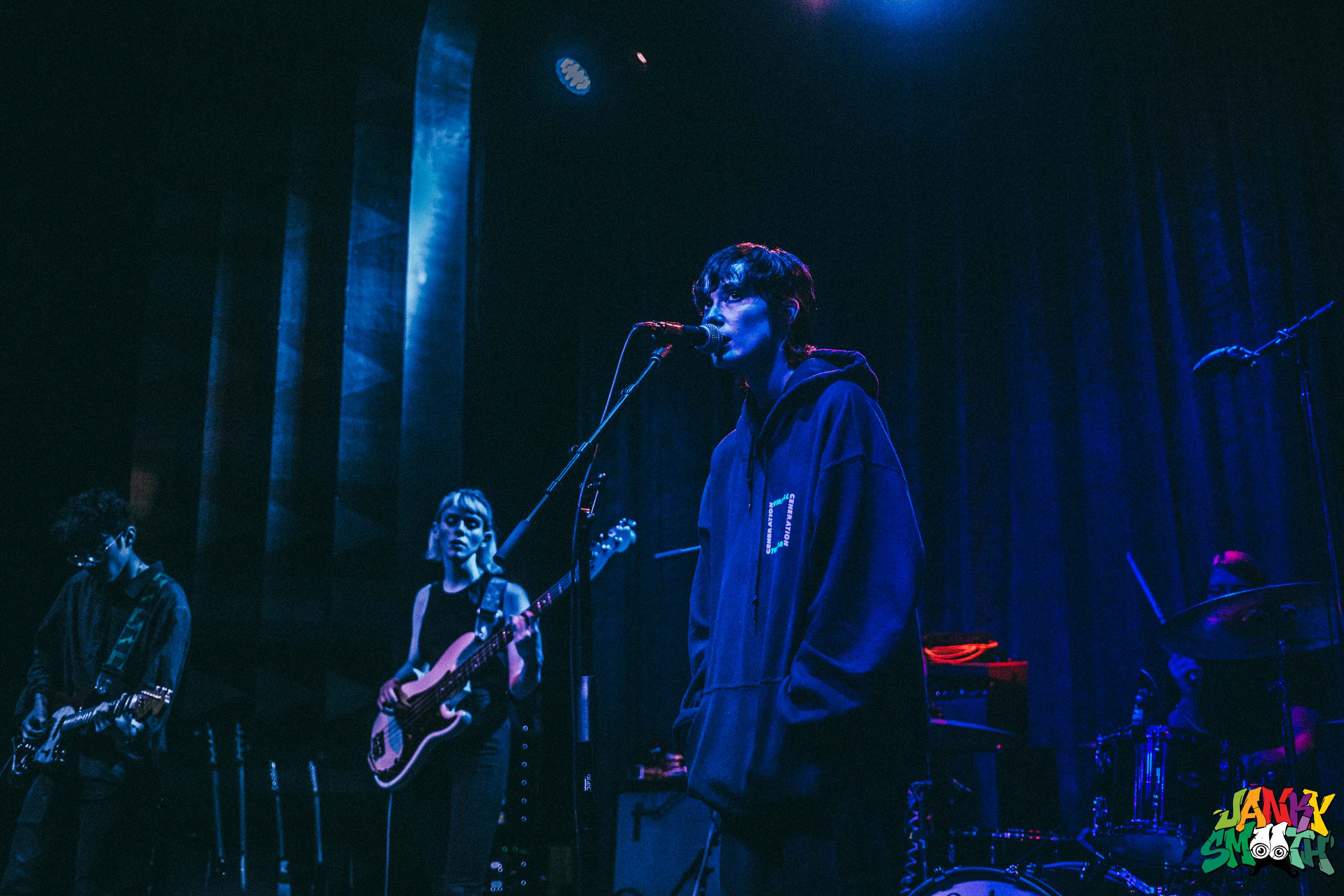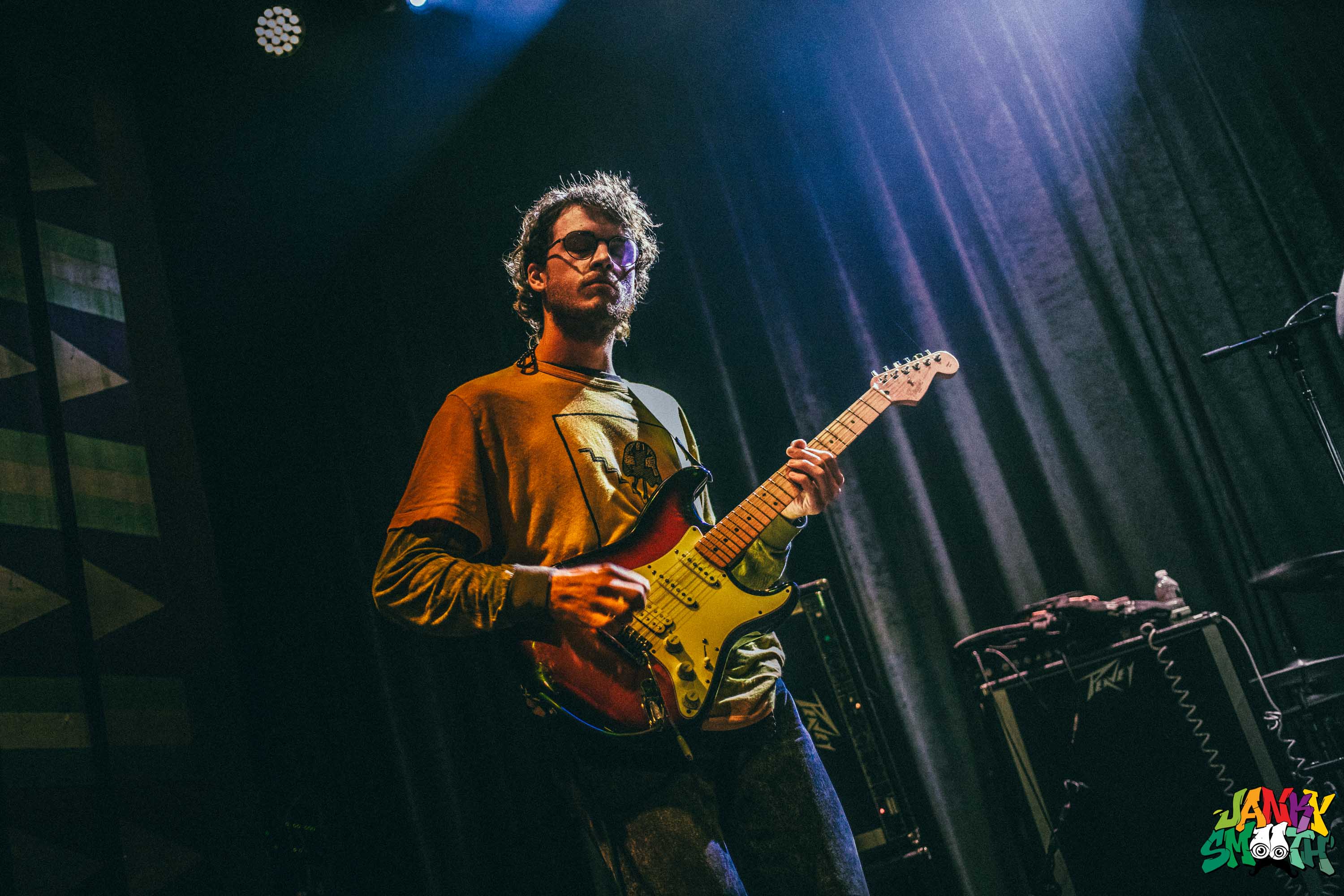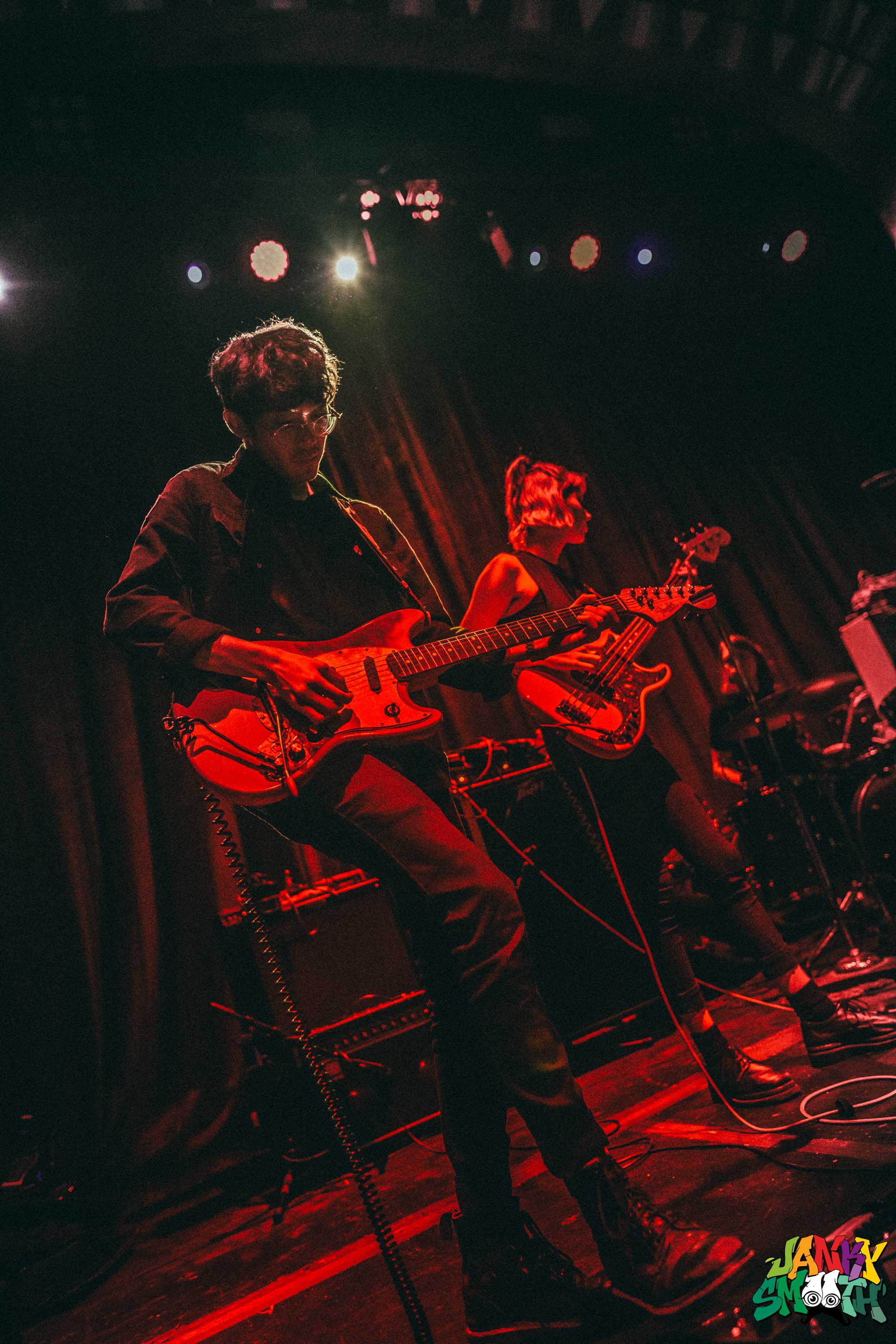 Next was Seattle's Big Bite, a band with a name that suites their style because their alternative rock sound takes a bigger bite out of the atmosphere, moving you. It's funny, in retrospect, seeing how boring alternative can get when the bar for spectacle is so low, it almost makes you wish grunge never killed glam metal at all.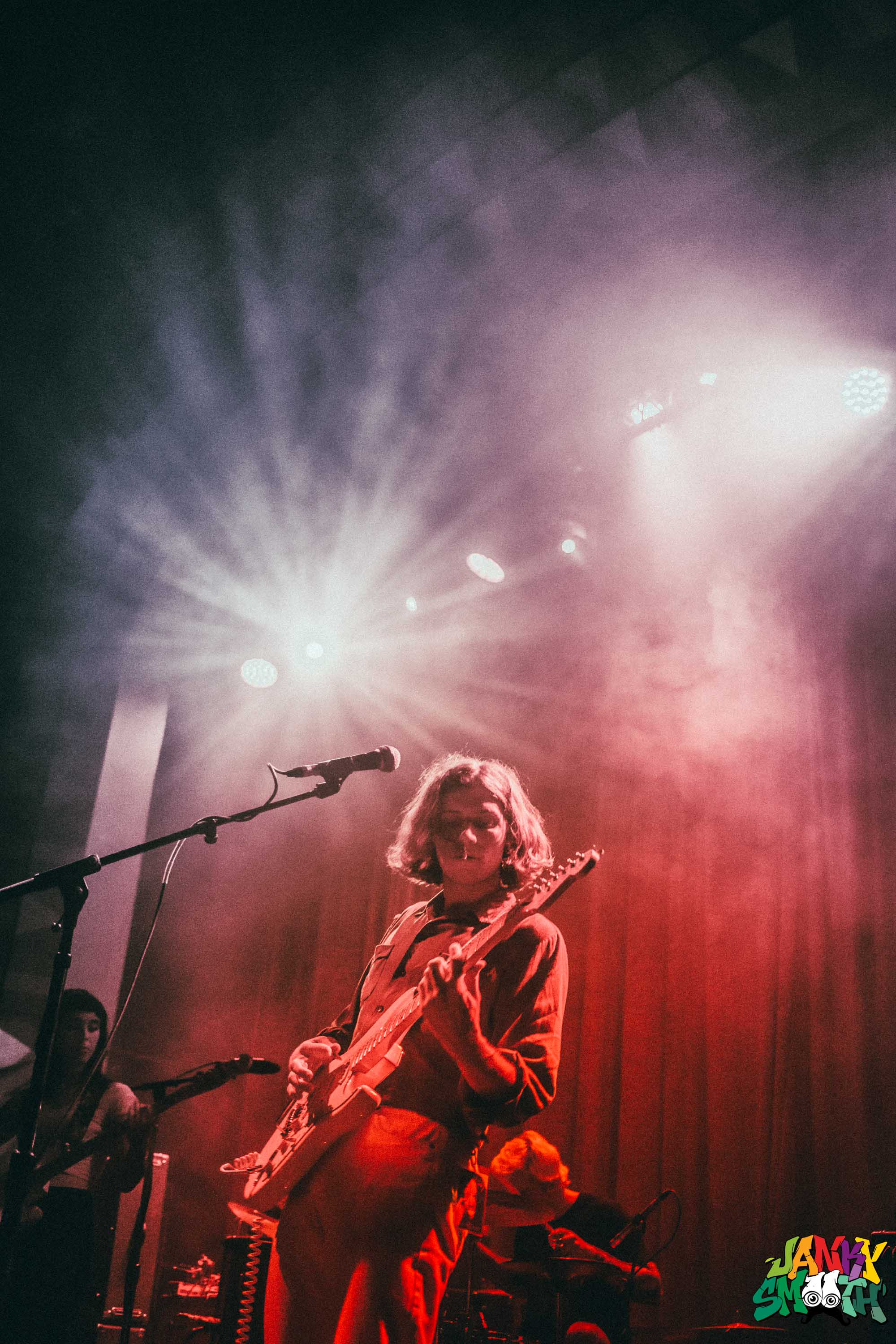 Mopping up the mopey feels of the evening and letting everyone release the joy they'd been suppressing was Culture Abuse. Every time I see this band the crowd reacts in such a heightened and reckless way. It's beautiful. The downside of seeing Culture Abuse as often as I have was that it began feeling routine. The difference was that this show was my first since the band released their 2018 album Bay Dream which features just the kind of songwriting I feel music is lacking. Songs like "Bee Kind to the Bugs" deliver on so many levels live, with singer David Kelling screaming his throat raw. Seeing Culture Abuse is this primal, lively, momentous event, that is accessible enough to bring out the best in everyone that sees them. Now do you think a shoe gaze band that starts their set around 11pm would follow this well?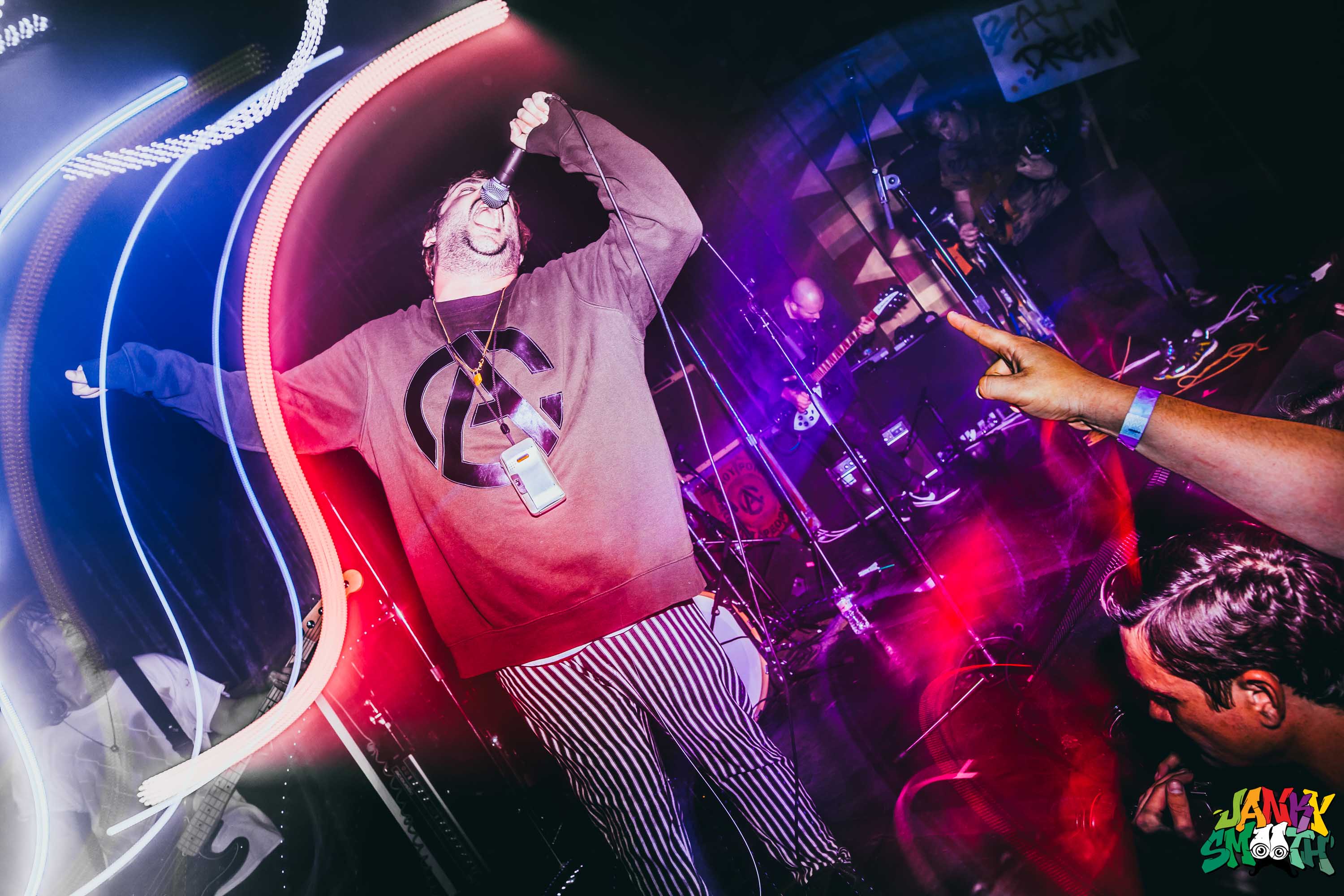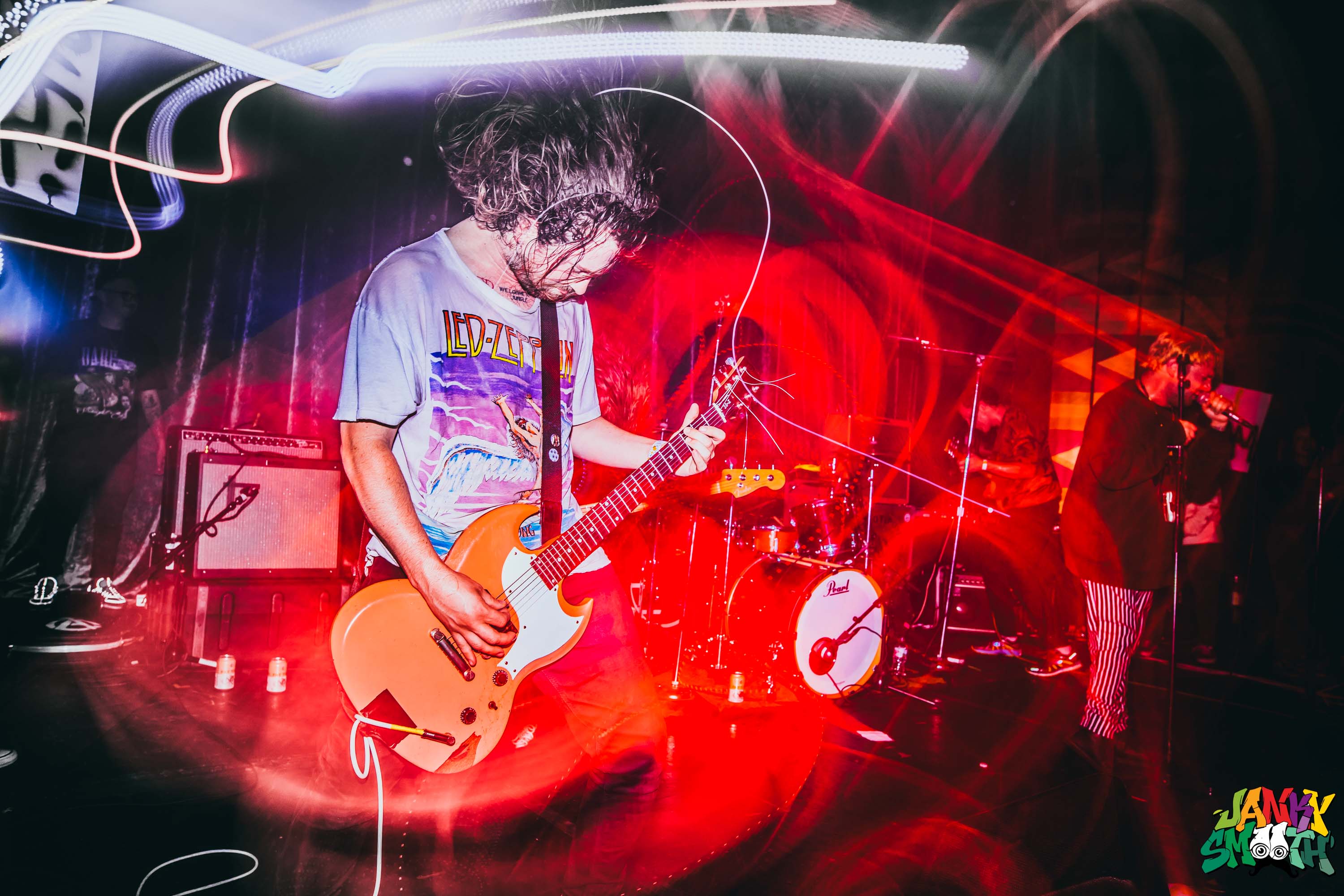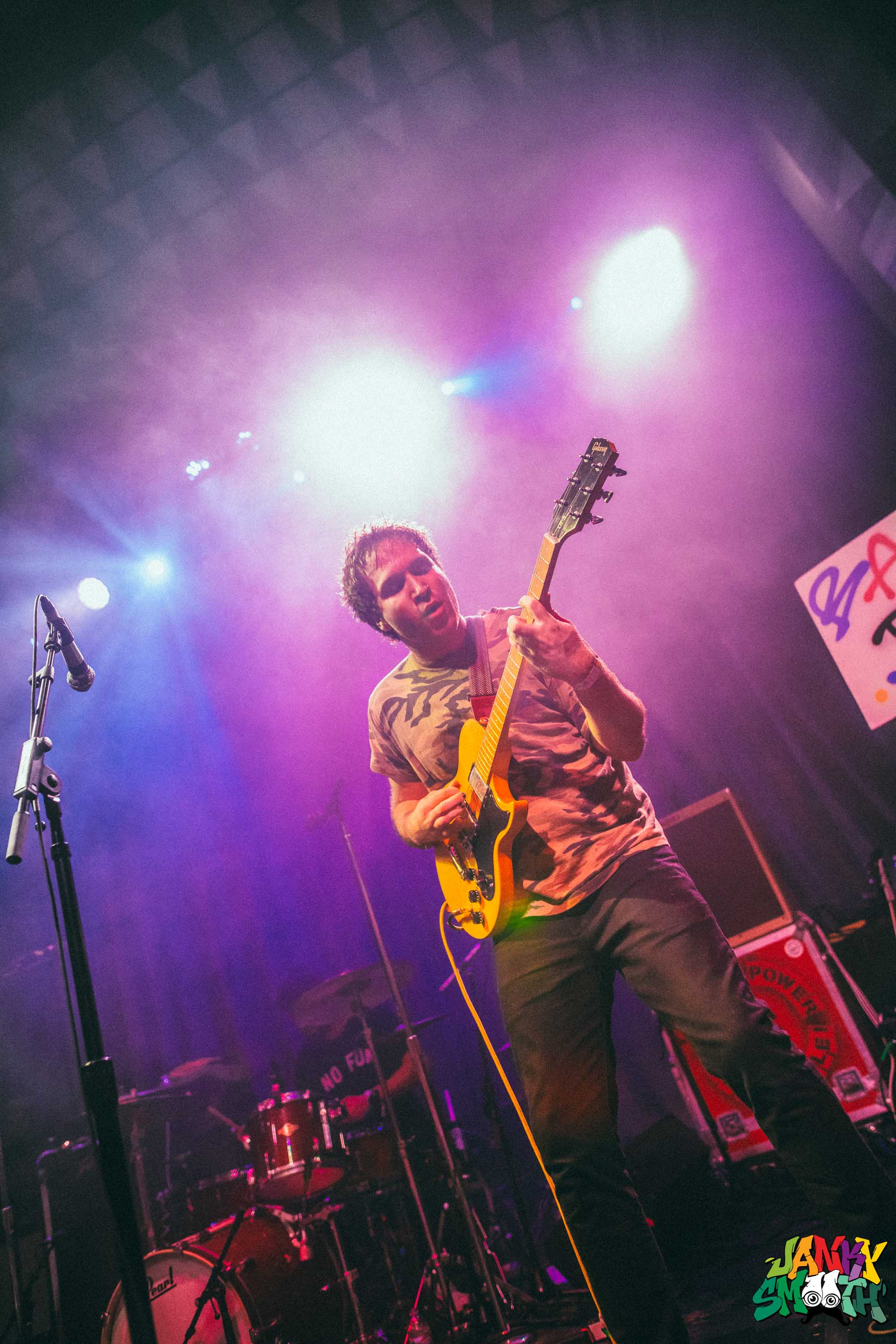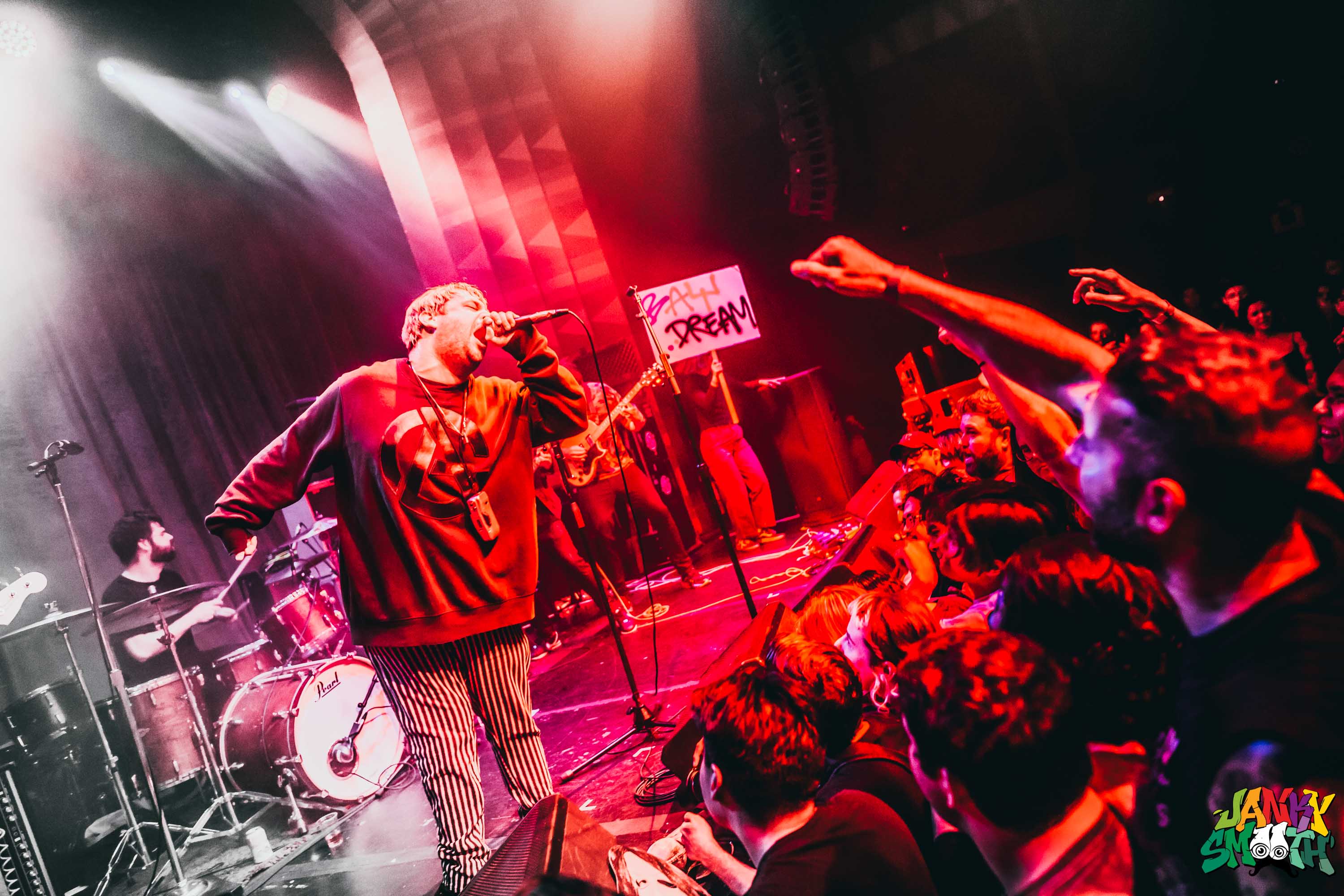 I guess Nothing did okay for a late set after a draining night. The diehards seemed into it while the casual fans were bored. I have trouble believing these devotees were as into the music as they made it seem. I think these fans get caught up in the band as a concept and their place in the scene. It's one part Dominic Palermo worship and another not wanting to be a dick and hate on something even though you know it's bad.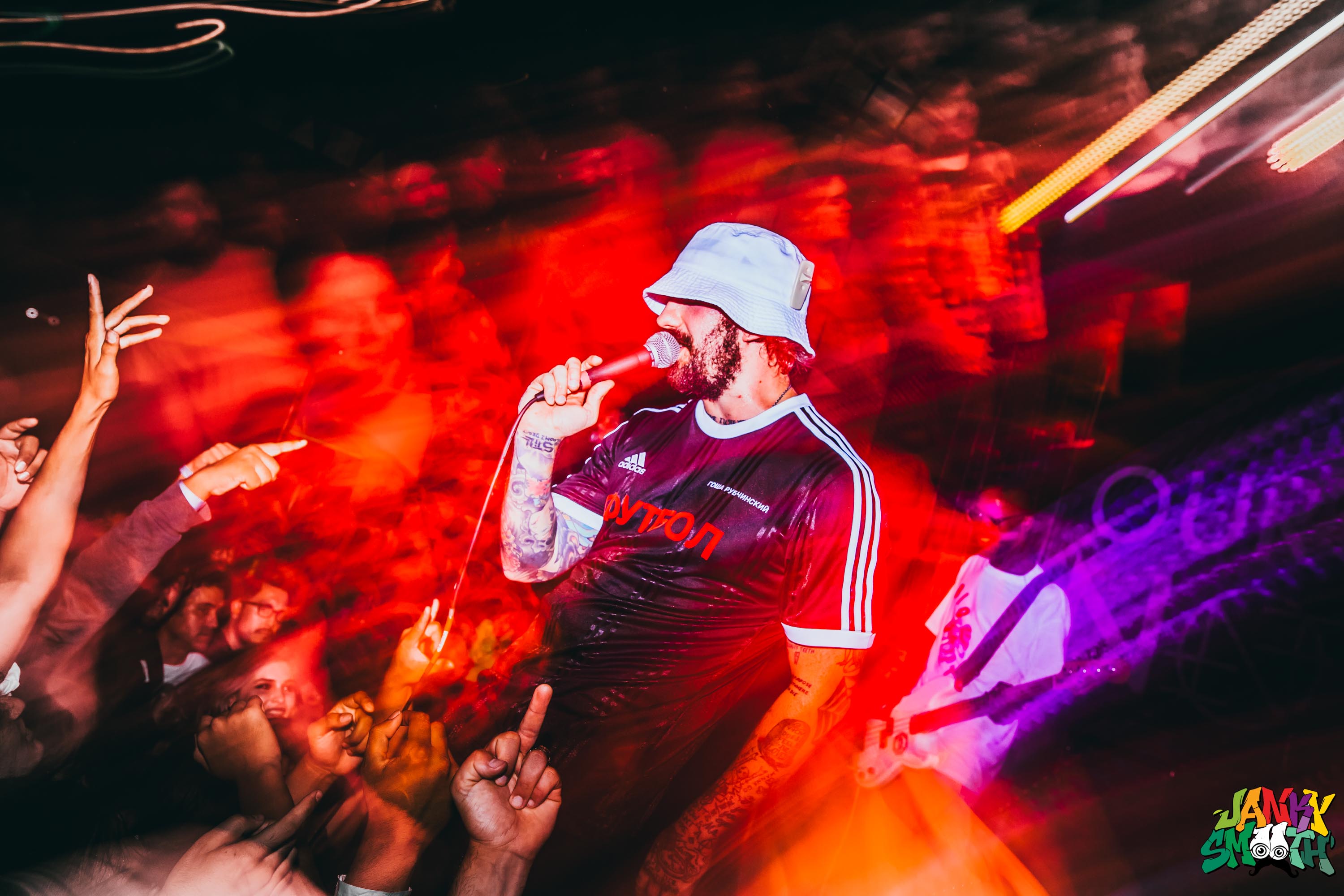 If you were to close your eyes and attend this Nothing show, the sound, though loud, would give you the impression the band was coasting through their set. Then if you were deaf and attending this Nothing show, you'd think the music was this insane, monstrous noise, watching these guys beat their instruments and bounce off the walls on stage.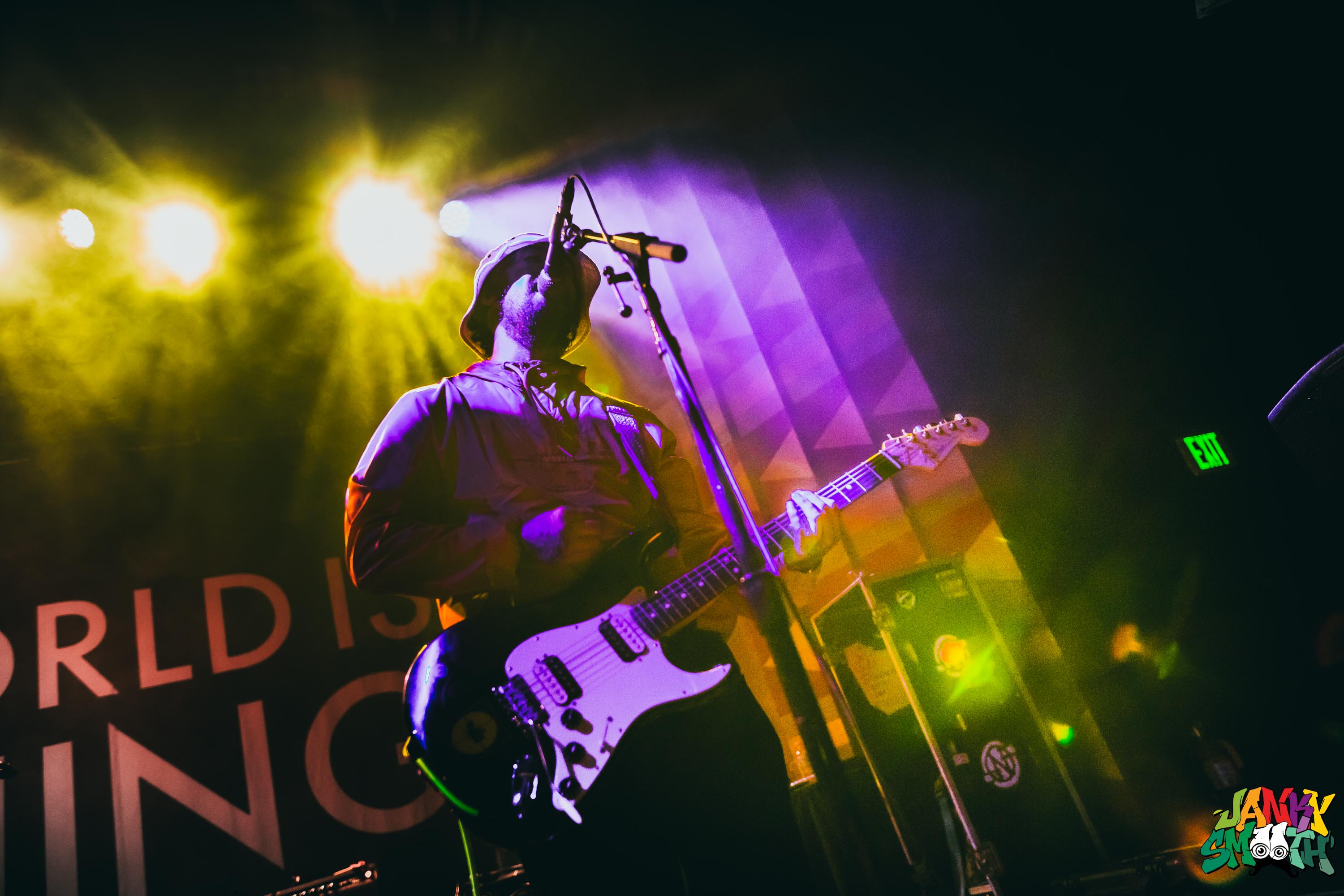 There were moments I wasn't bored though, during songs like "Us/We/Are", "The Carpenter's Son", "Vertigo Flowers", and the evening's closer "Eaten by Worms". My heart (but not my body) was thrilled by the musical ecstasy created by such violent and intense playing. Near the end of the set, Dominic Palermo threw his guitar into the audience, letting them have at it likes dogs. All this in mind, as much as I like Nothing and their records, I can't honestly say this was their best performance.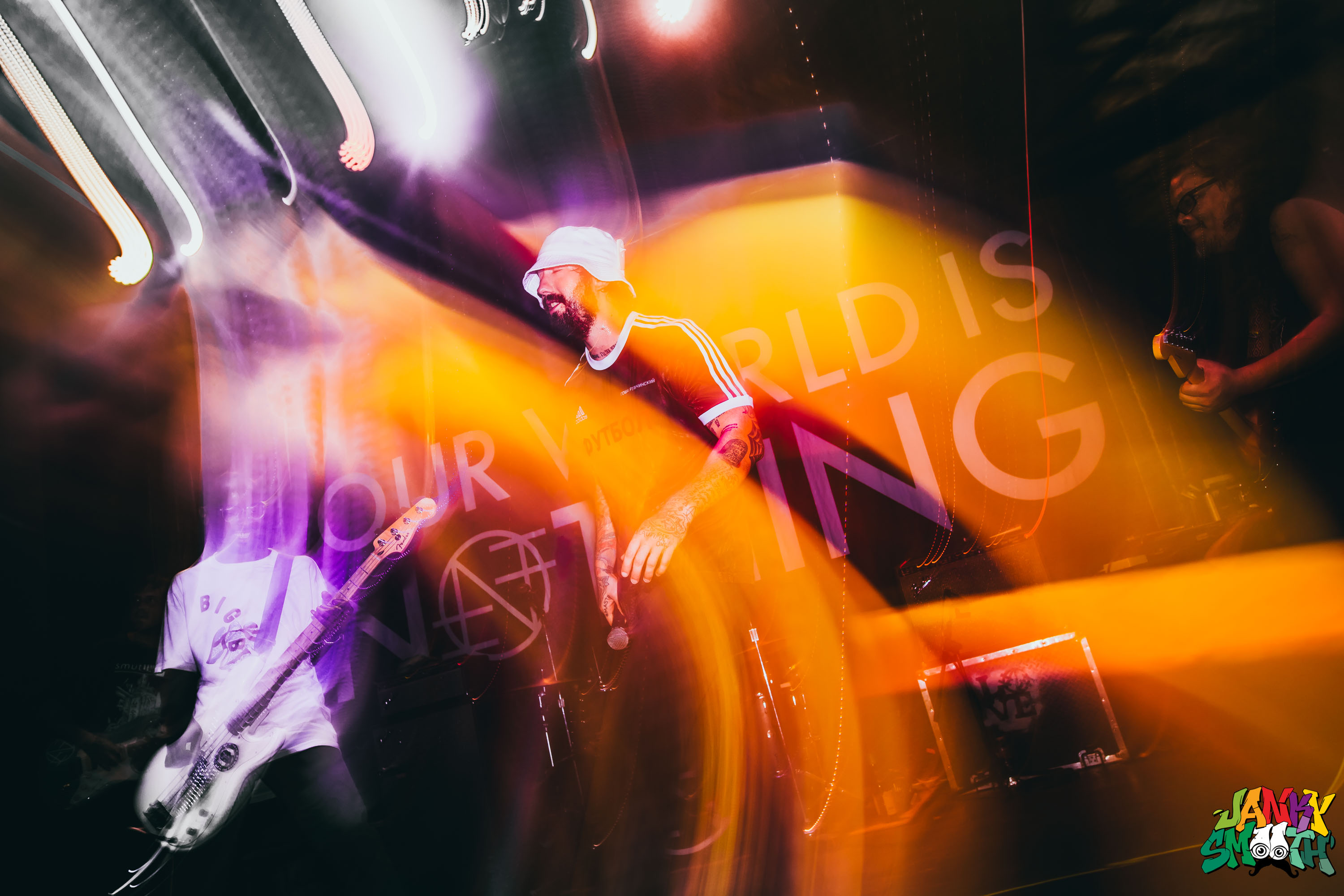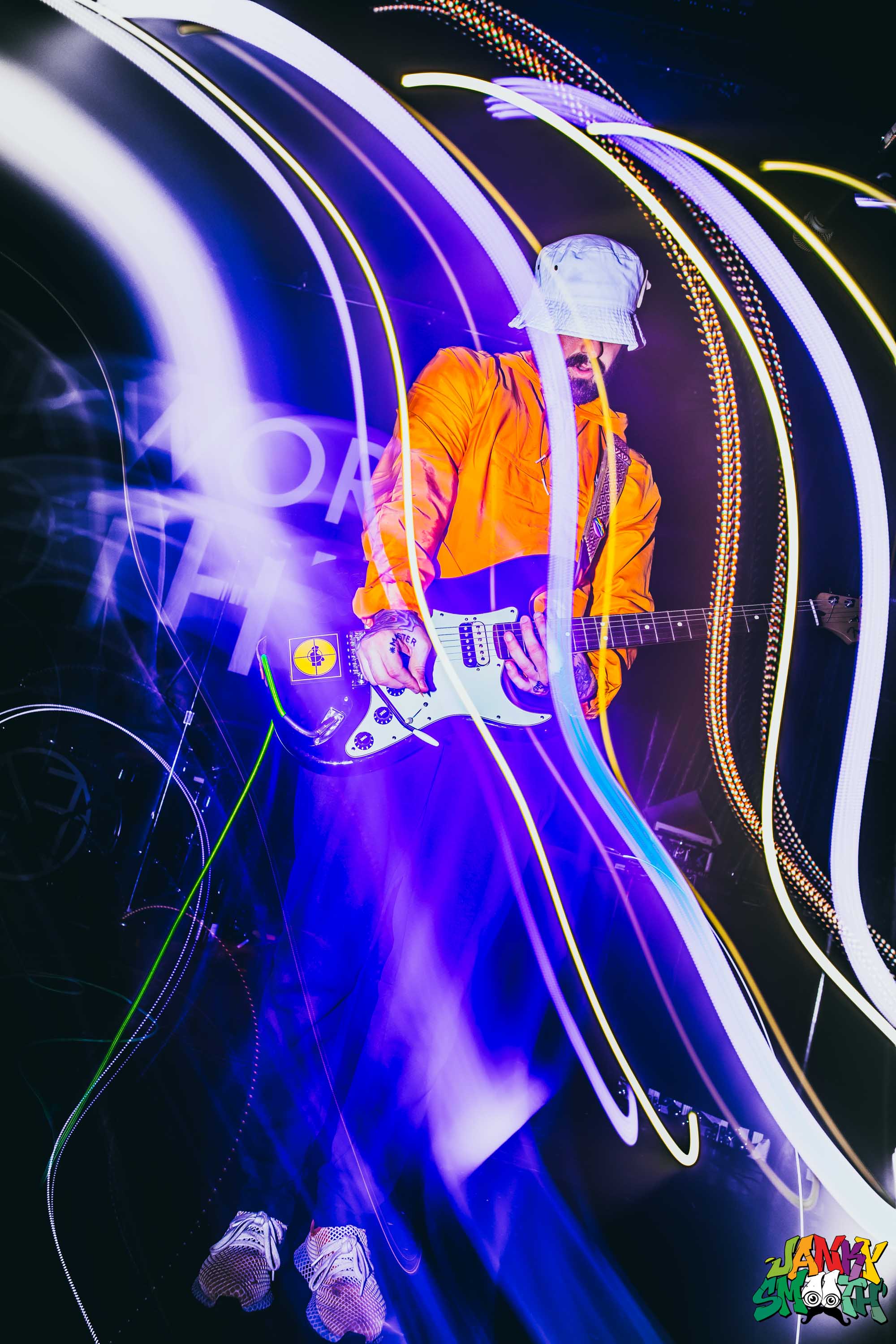 Words by: Rob Shepyer
Photos by: Dillon Vaughn