I was Straight Edge for a Night: Slapshot at Toxic Toast Theatre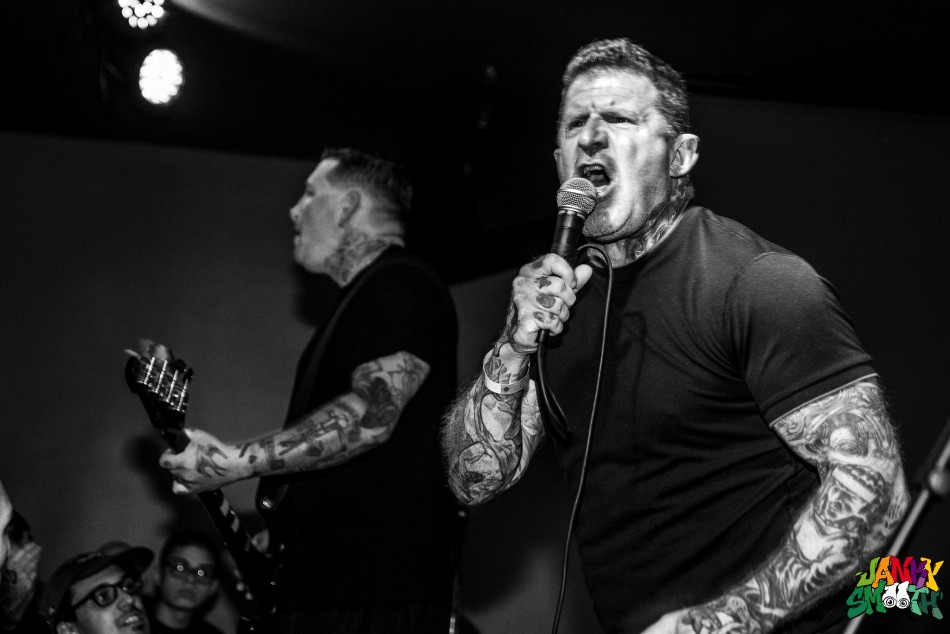 Hardcore shows are weird when you can't drink. It's like everyone's a designated driver, people actually have money for merch, and you can see the spinning heel kicks coming. The benefits of remembering every detail of the night is that you can vividly appreciate what you're seeing. In this case it was Slapshot at Toxic Toast Theatre in Long Beach.
I went in with a lot of ideas about the band. Why do hardcore bands have more former members than The Dead? How white can a person be? I've never seen so much Boston represented in a band. I had to double check that it wasn't Whitey Bulger screaming into the microphone. I also thought this is what Dropkick Murphys sound like if they weren't awful. Jack Kelly is so pure hardcore or "haadcorr" as he pronounces it, he doesn't want to be a role model he just wants to be, he wants to be in his band lighting up the territories.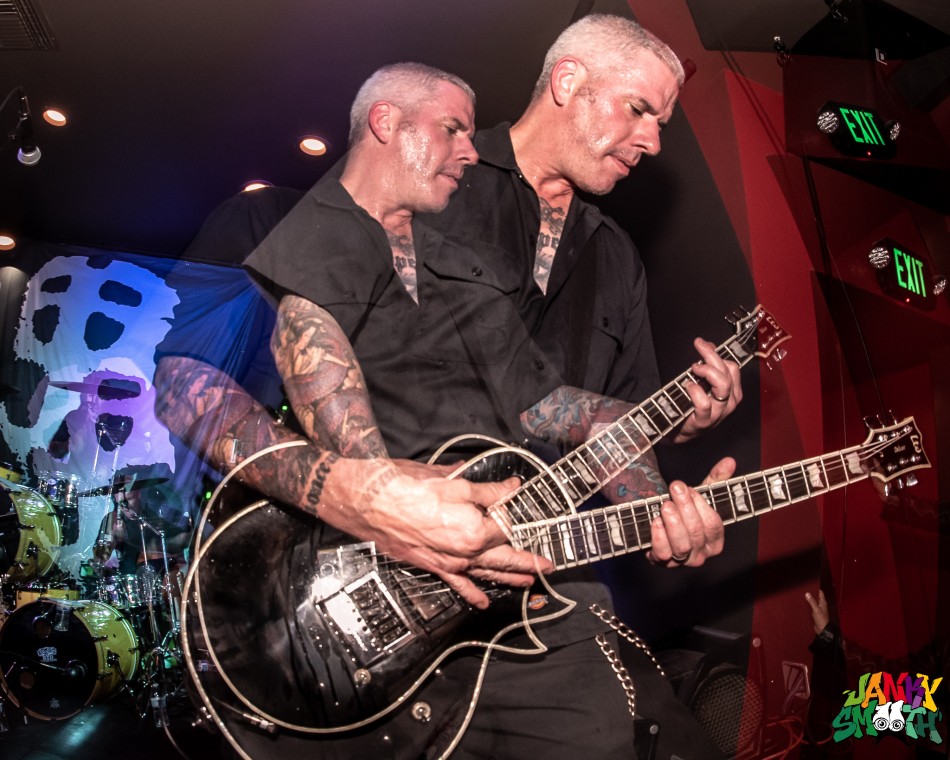 Slapshot, a band fronted by a straight edge singer in a venue that doesn't serve alcohol feels like Superman on the sun. It's just pure hardcore music, nothing against any hardcore shows that have alcohol but when it's just you and your thoughts and feelings not being clouded it's almost divine, if that even exists. They're so loud and angry for so long that it isn't leftover angst but a permanent state they're in. Conversely when the song is over it's all smiles and jokes about being old time hardcore and needing a break between songs. Something I don't think John Joseph would need… just saying.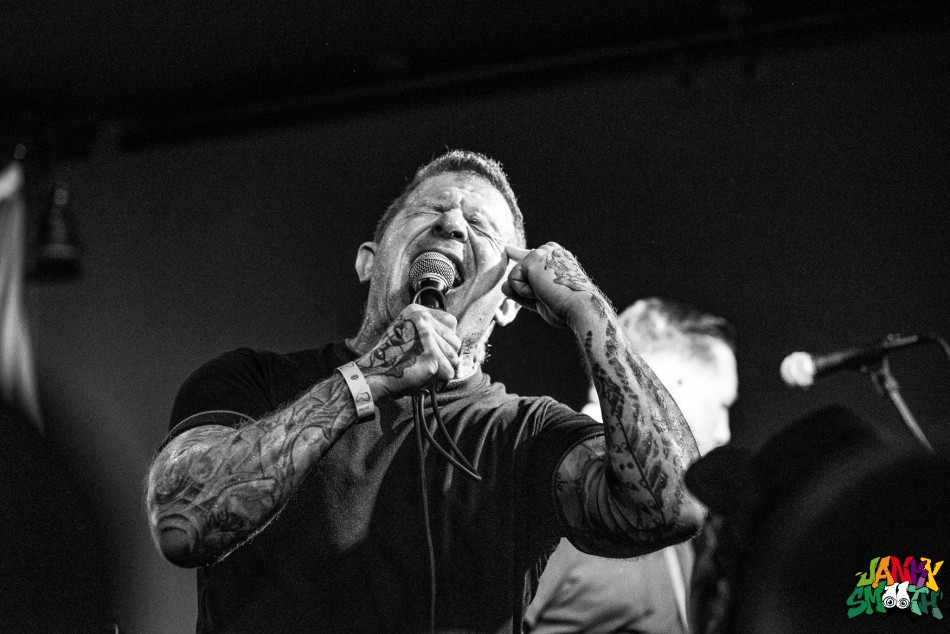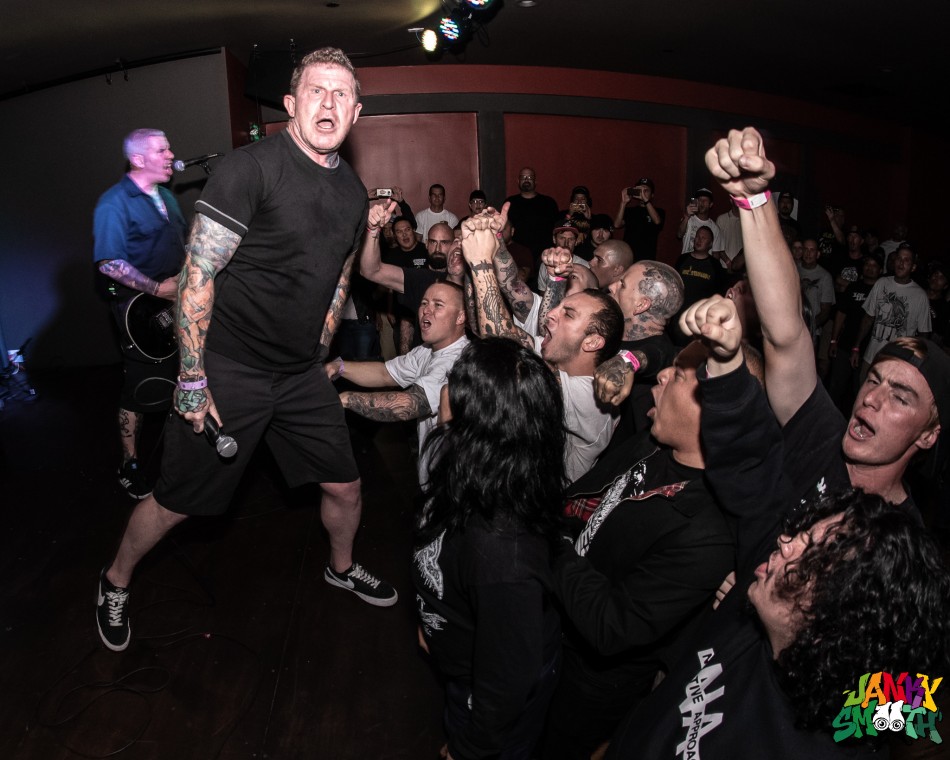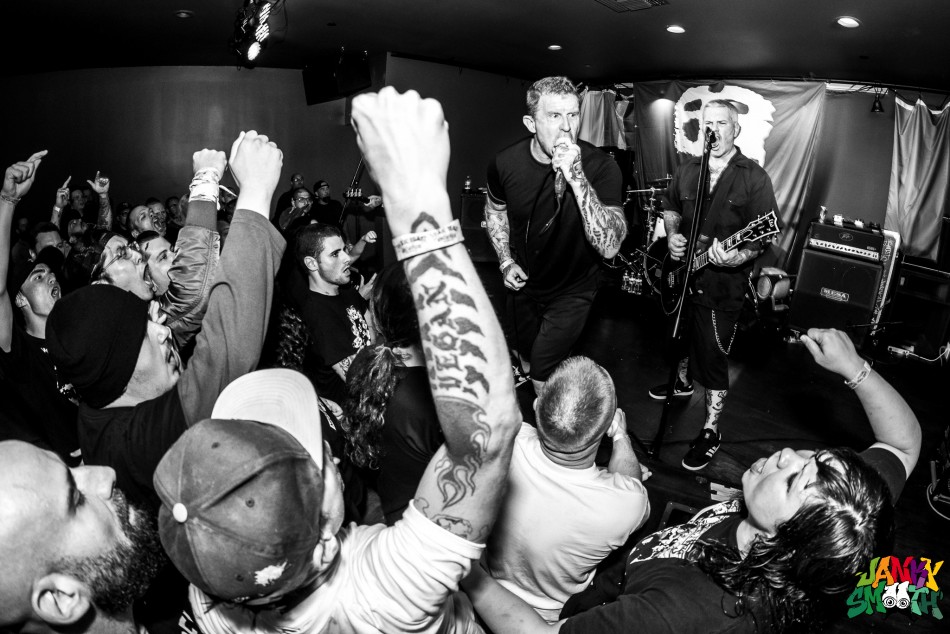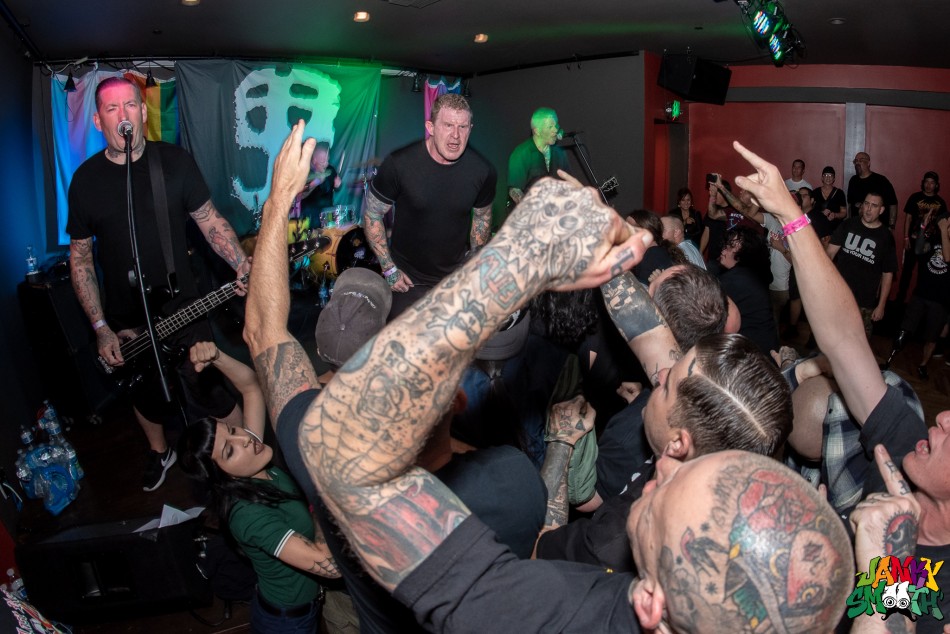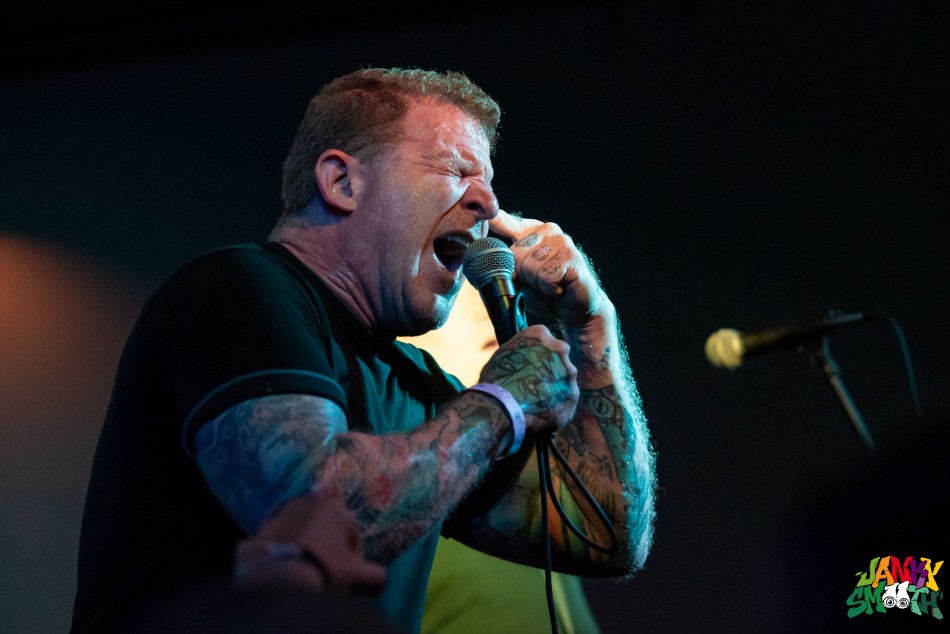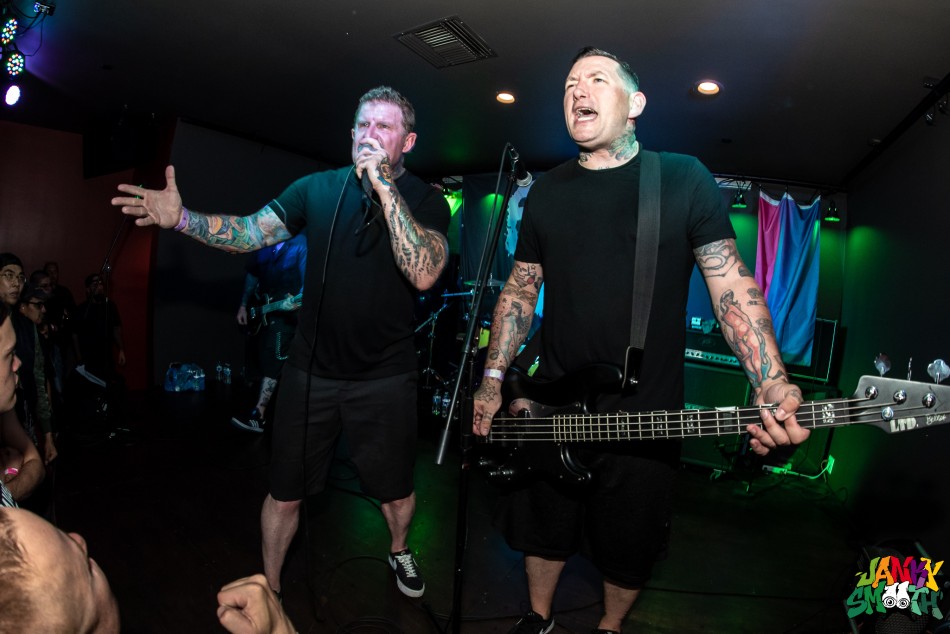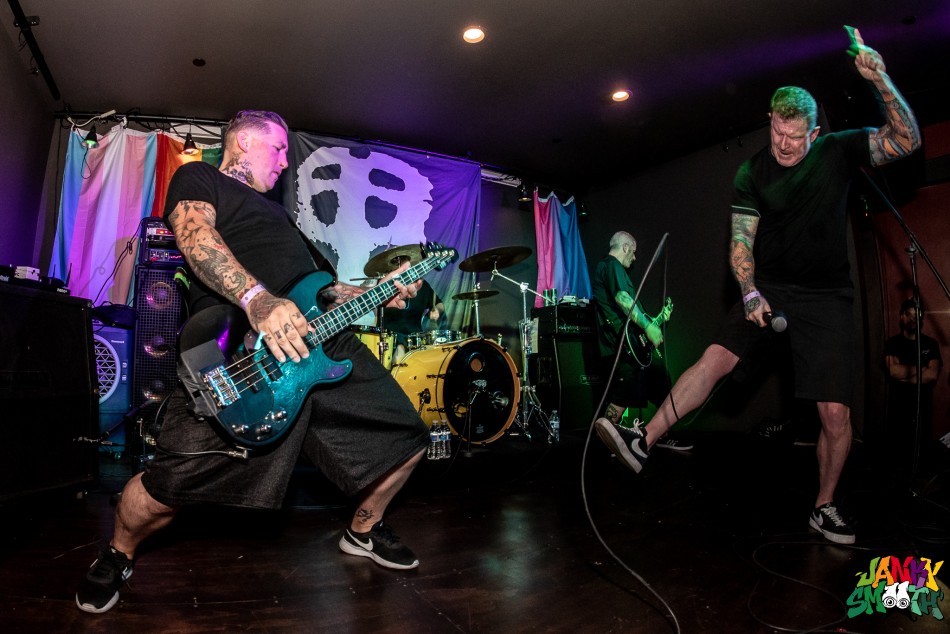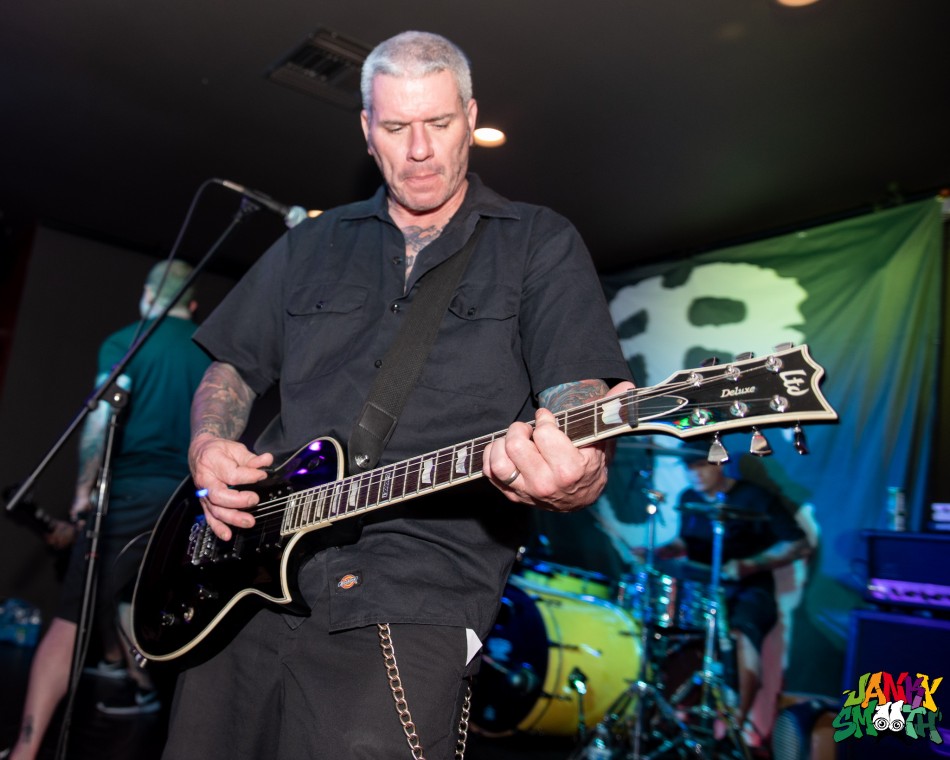 May the years stay kind to these Bostonians who just need an empty room and someone to listen to live a happy life.
Other bands that played the evening were: