The Sax Maniac Cometh: James Chance and the Contortions at Zebulon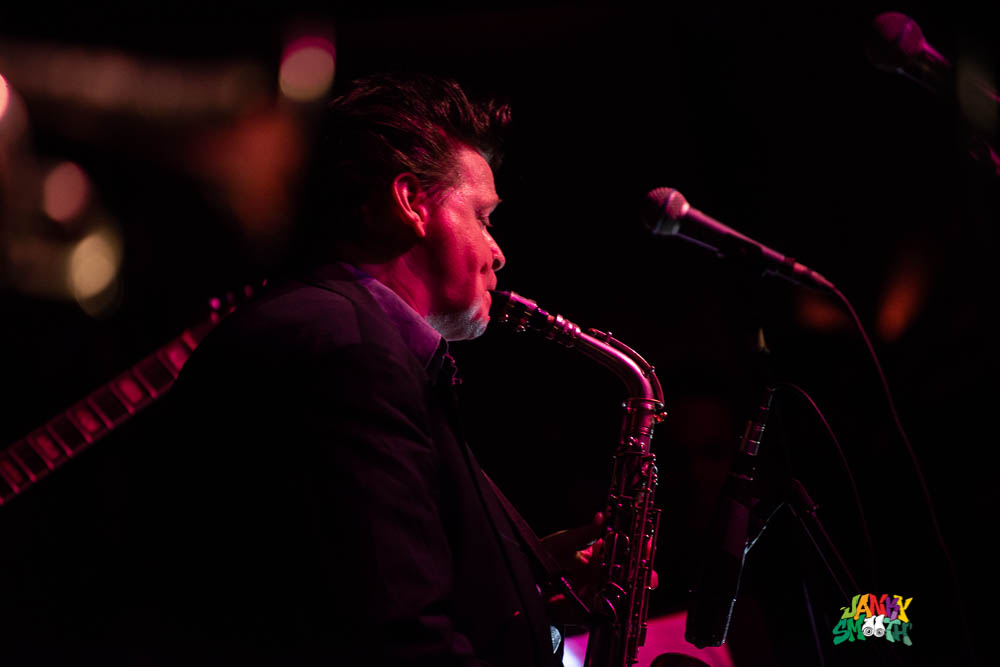 Zebulon was the stage of choice for James Chance's return to Los Angeles since his monumental last appearance at the Echoplex, his first show here in 34 years. Something about James is a magnet for young Los Angeles beats, punks, eccentrics, hipsters, and anyone down with it. So, for two nights, James took the Zebulon by storm, regaling us with tunes as diverse in age as the audience.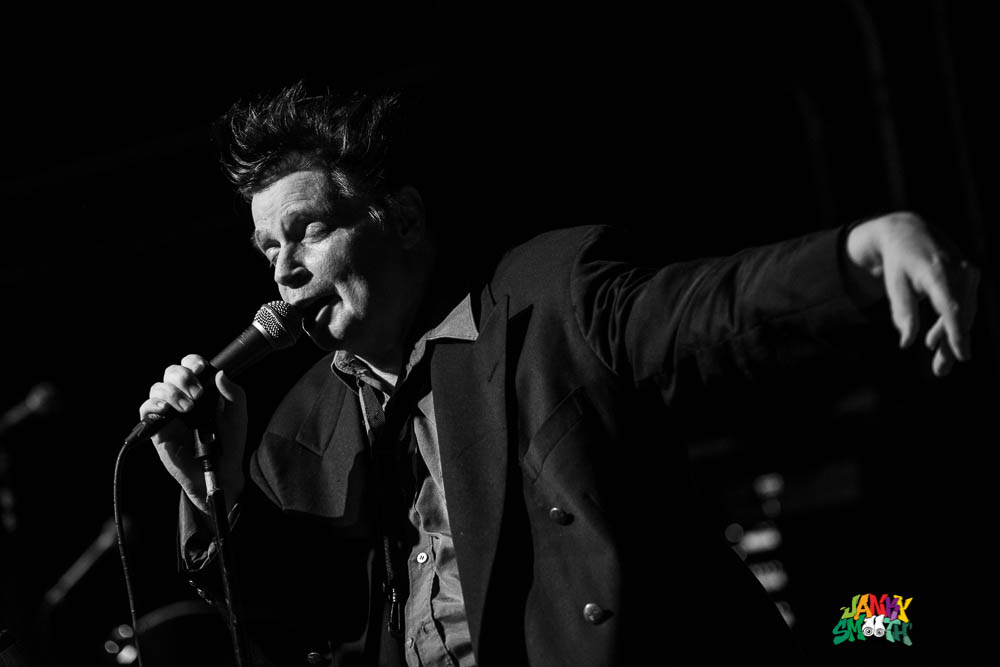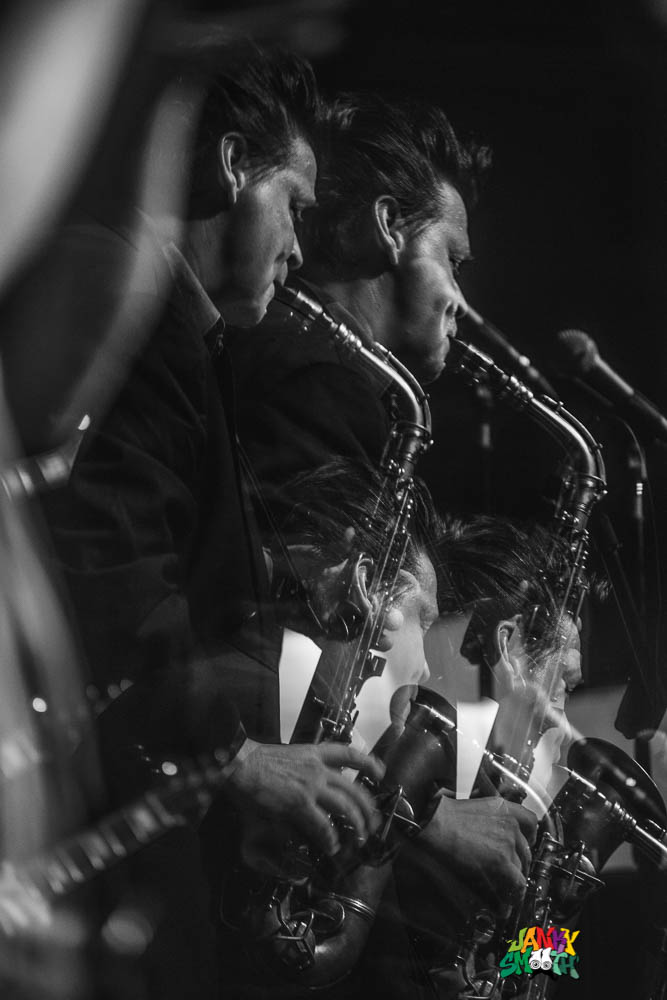 I try to make it out to any James Chance or No Wave performance in the area because unlike so many scenes that have come and gone, this small fixture of New York 70's culture never lost its intrigue or cool. Combining nihilism, stream of consciousness poetry, black and white cinema, all into one off-kilter, jarring jazz-punk style, No Wave is the ultimate stand against musical orthodoxy. Anything goes because James says so, that was the mantra for this night of music.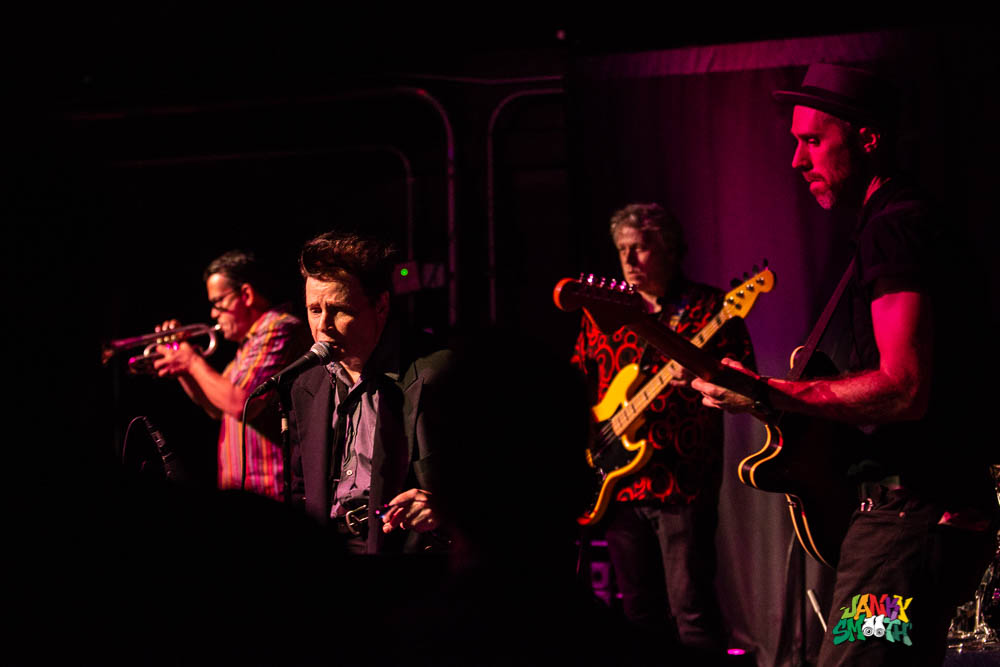 Traps PS opened up with some cool post punk vibes that wrung the audience out with plenty of dancing and sweaty rhythm. Reminding me of such greats as Gang of Four, Traps PS features perhaps Los Angeles' most dynamic on-stage duo with their guitarist/singer bringing the structure and poise to the performance, and the bassist bringing the bombastic spontaneity that makes their entire set one long, peaking moment.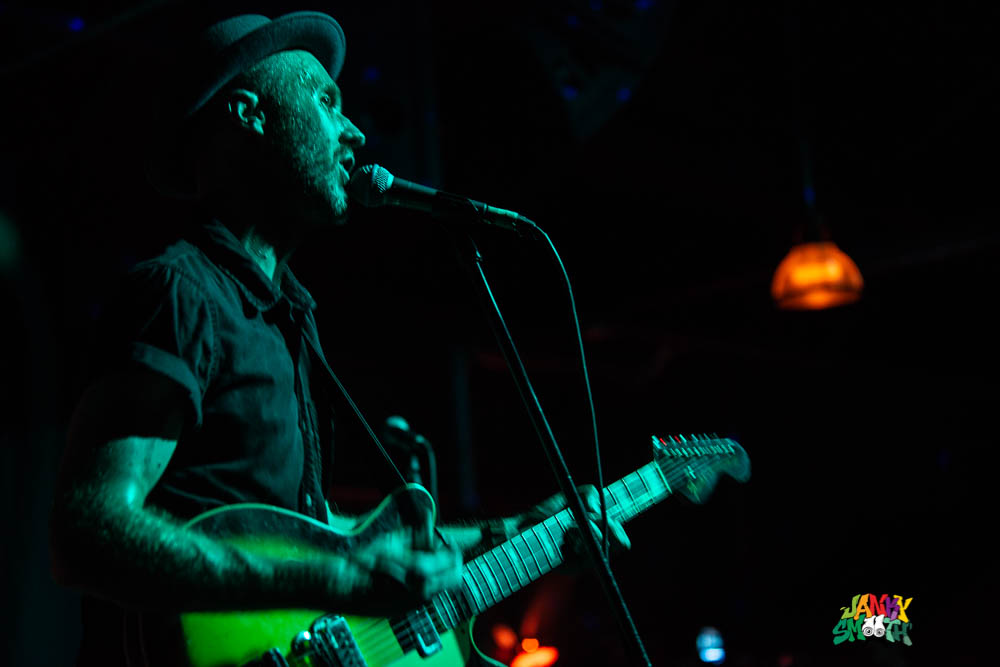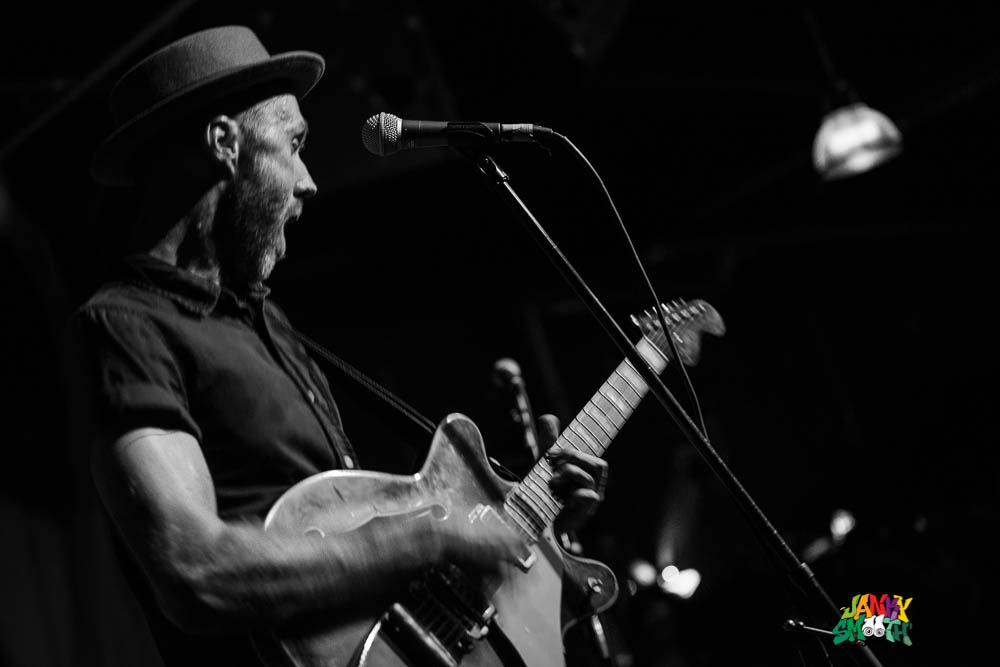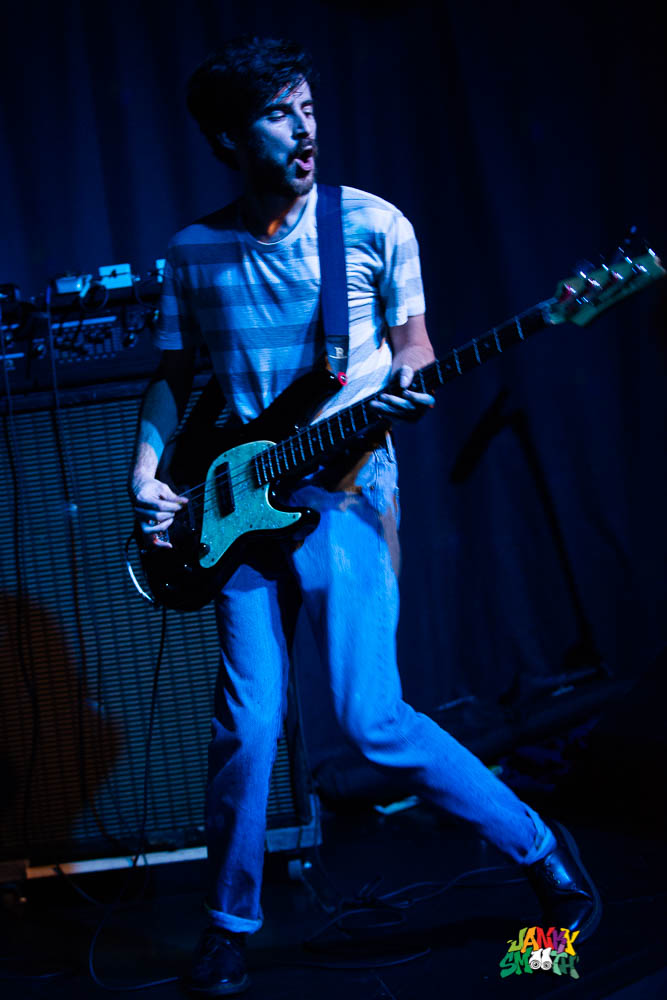 James Chance came on stage to the cheers of a buzzing audience. By the time he started spinning and dancing around in his signature combustable style, you could feel the people erupt. Now, totally loose, the Zebulon started dancing in whatever ways they wanted. With that crazed, maniac brass leading their steps, everyone went all over the place, jumping off the walls and bouncing off the planks.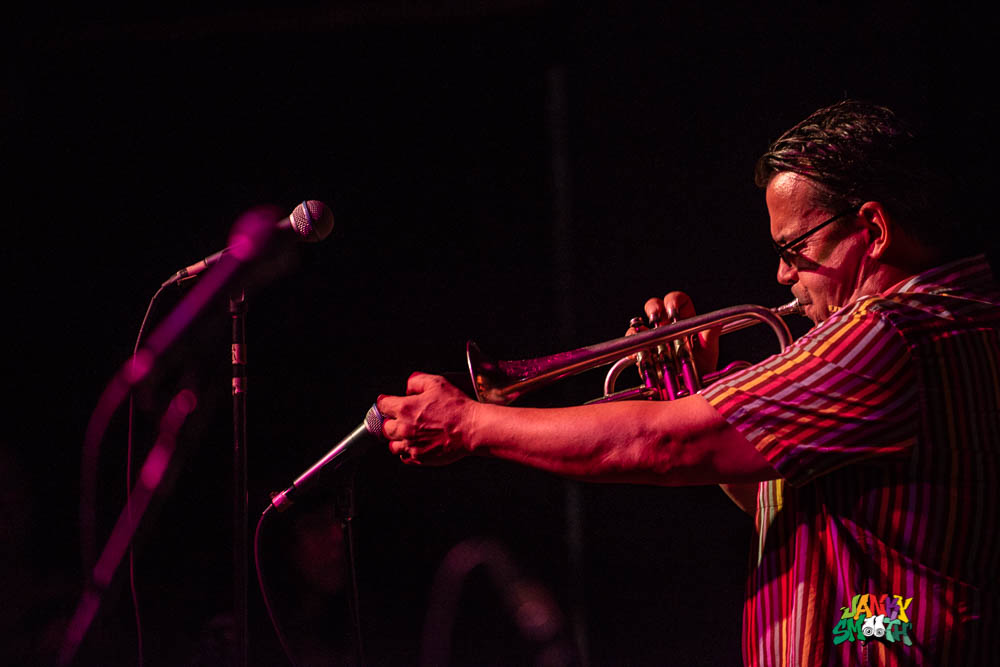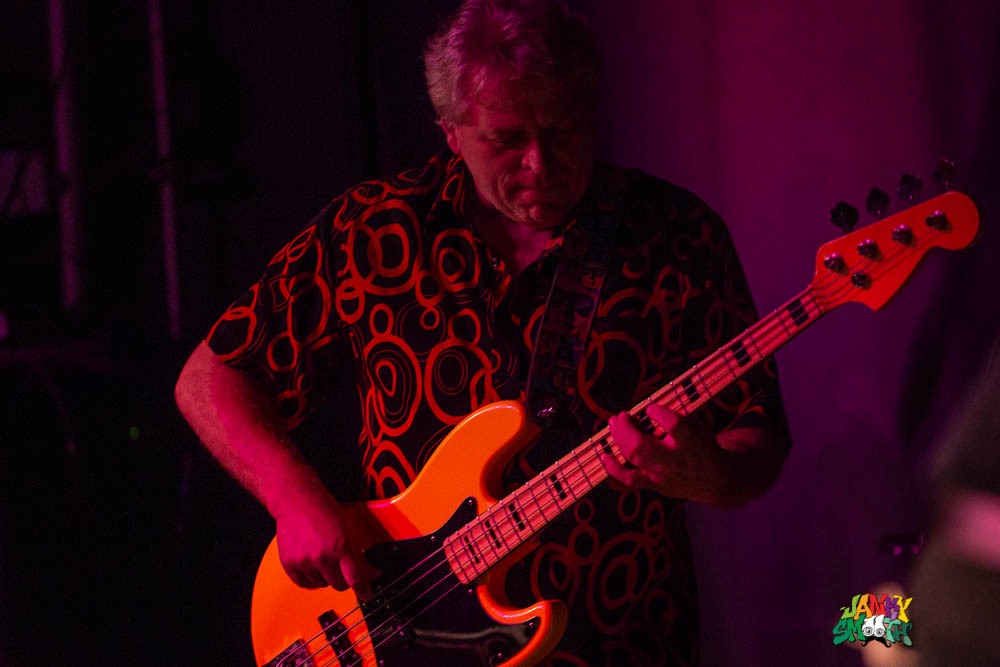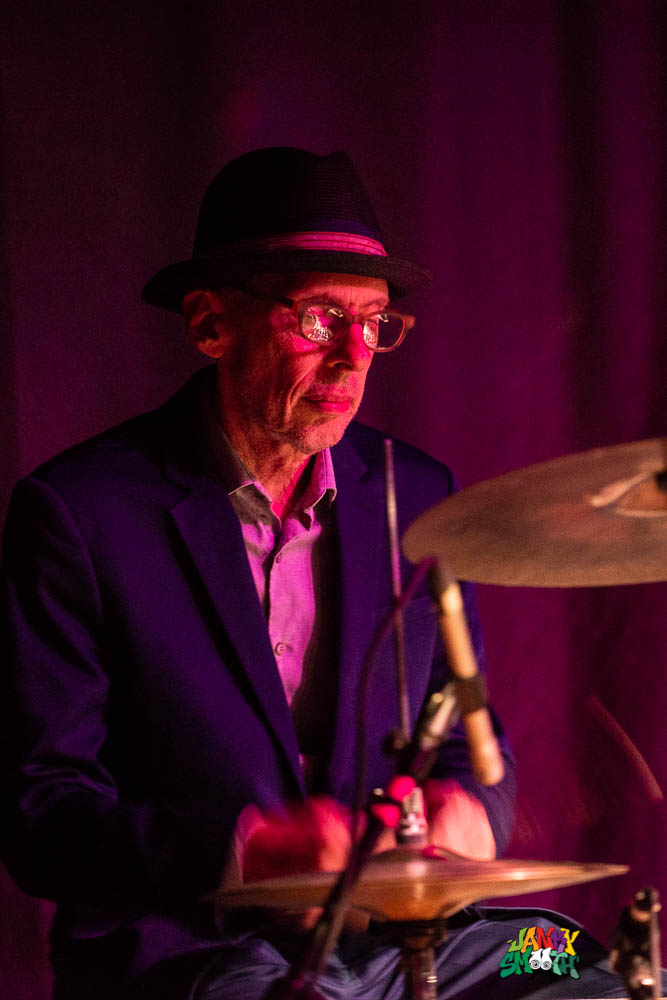 We heard such great James Chance tunes as "Home is Where The Hatred is", "Melt Yourself Down", and "Contort Yourself". He played new takes on old classics like his version of Frank Sinatra's "That's Life", which rang true to James' own story, as a musician that never hung up his sax and stayed home. He's been living the No Wave dream for forty years, one can only imagine the things he's seen.
A new song, "Trump For Sale" let us all know how James views joke number 45. The song was hilarious, poetic, minimalist, and cool like a political cartoon made music. It gave off a true night club hijinks feel, like this is the place you go to get in a good laugh at "the man" and smoke till dawn, away from under their authoritarian thumb.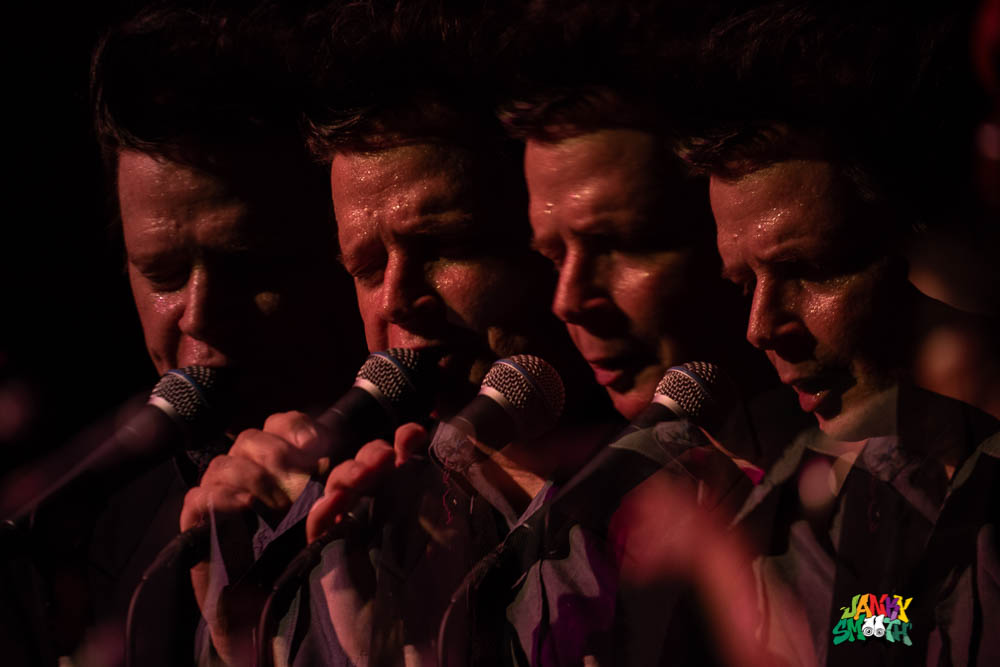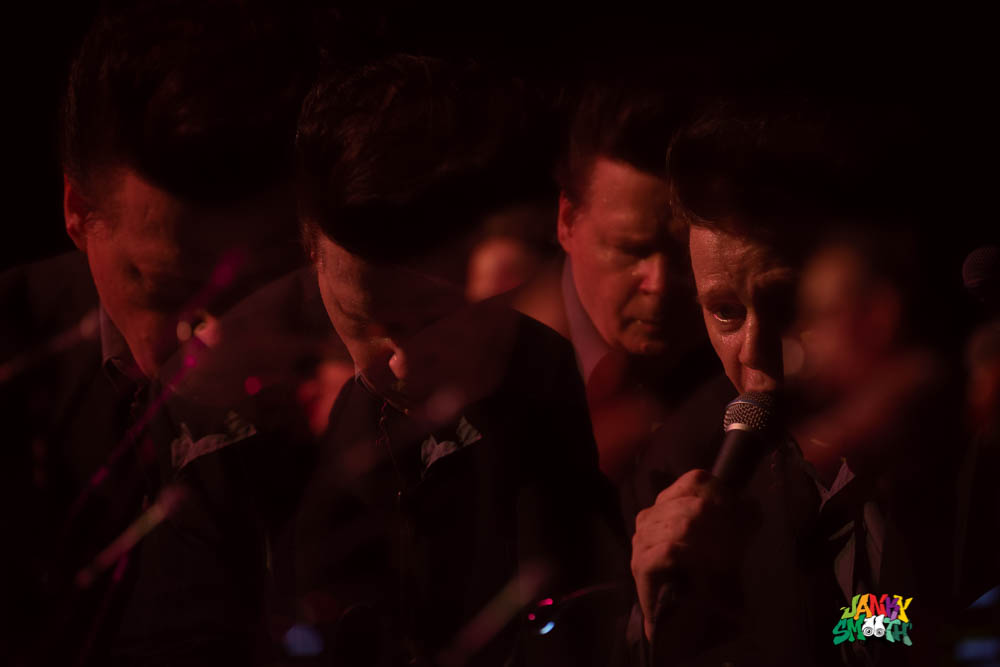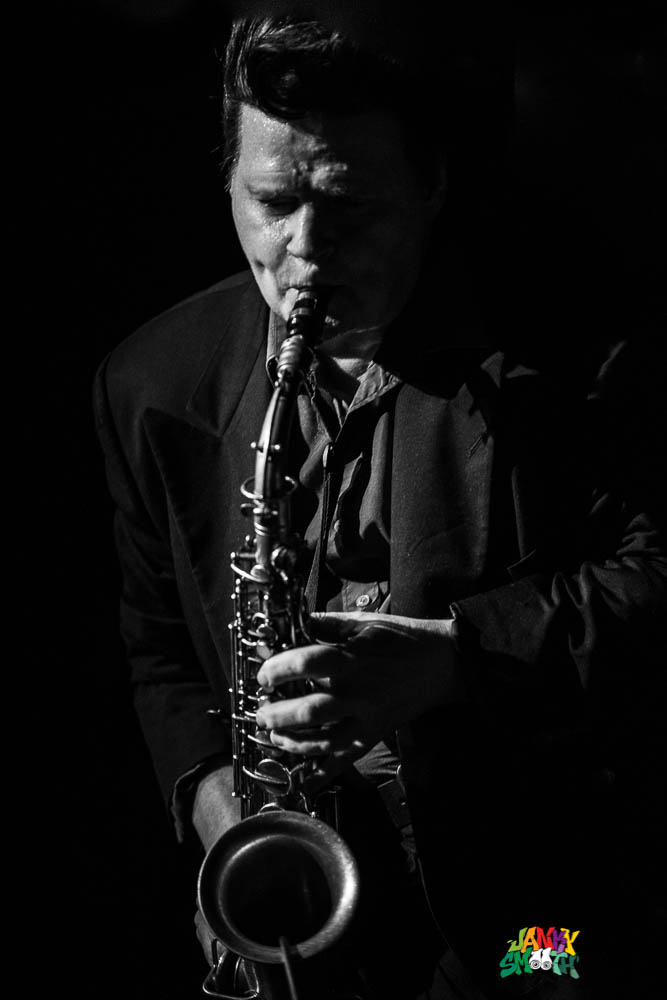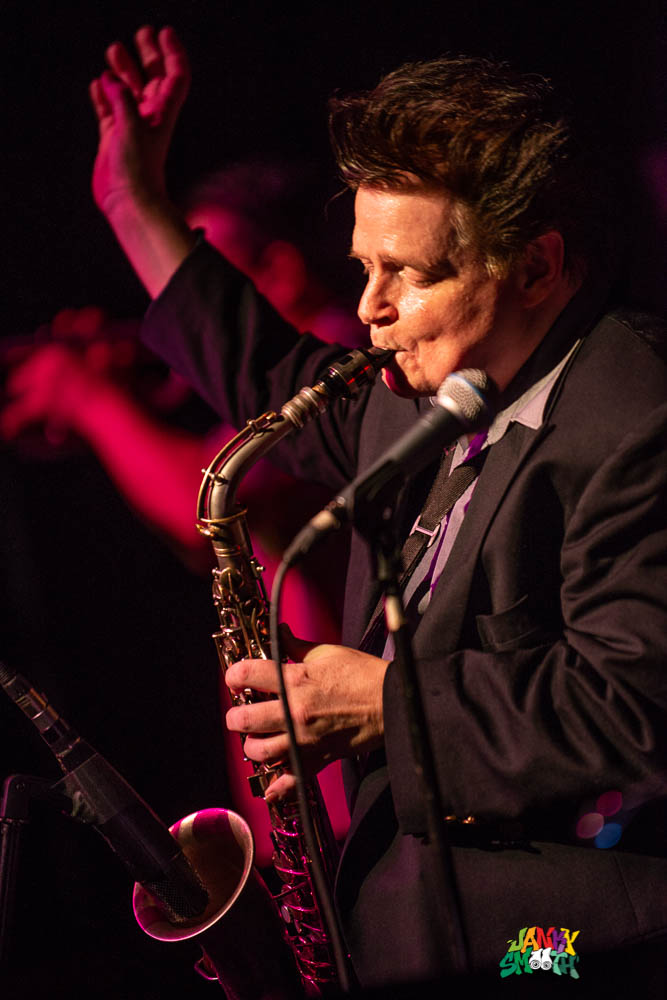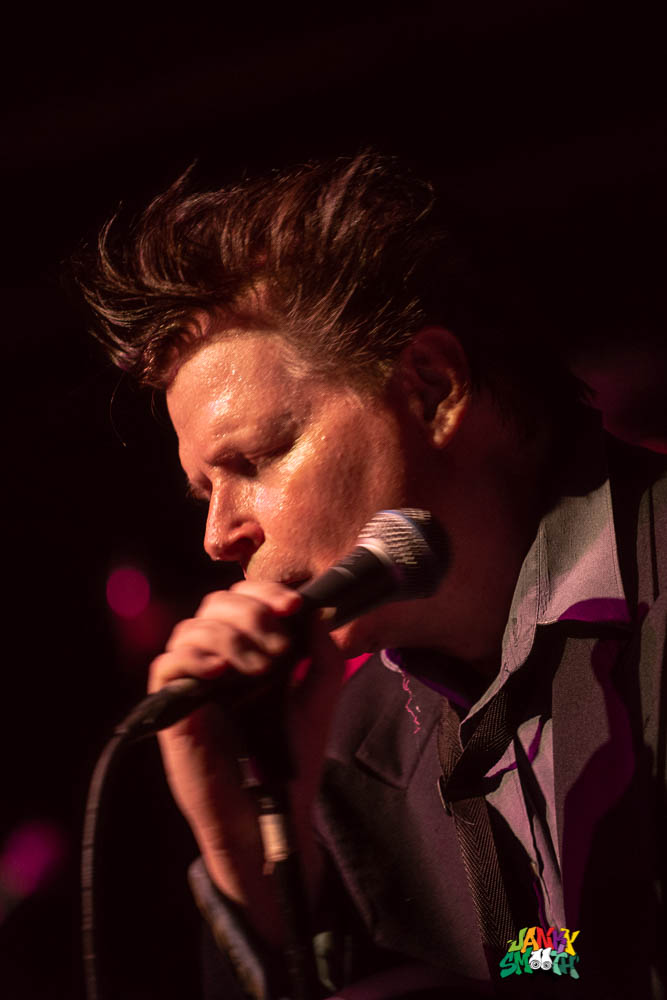 One powerful moment of the set was when James brought former Contortions keyboardist, Adele Bertei, on stage to sing a few songs with him. As a singer, songwriter, and director, Bertei's presence brought an even more iconic feel to the night.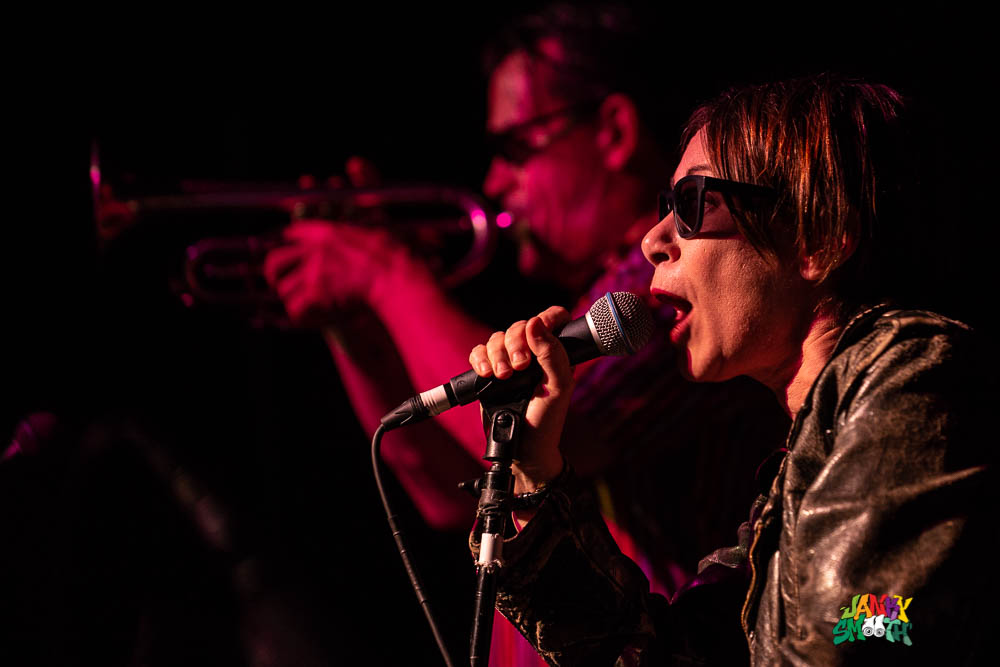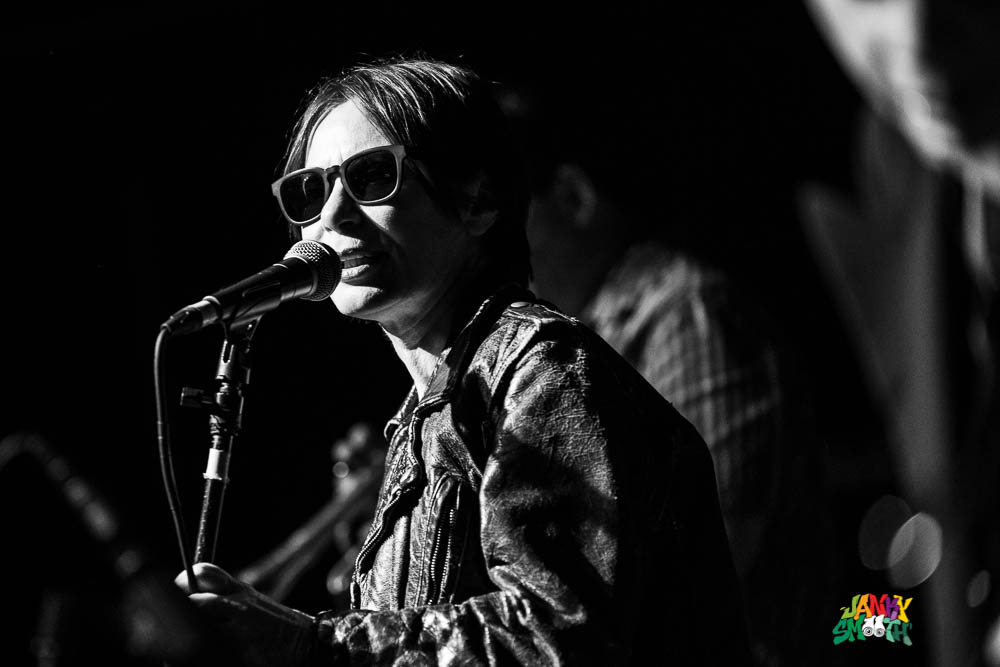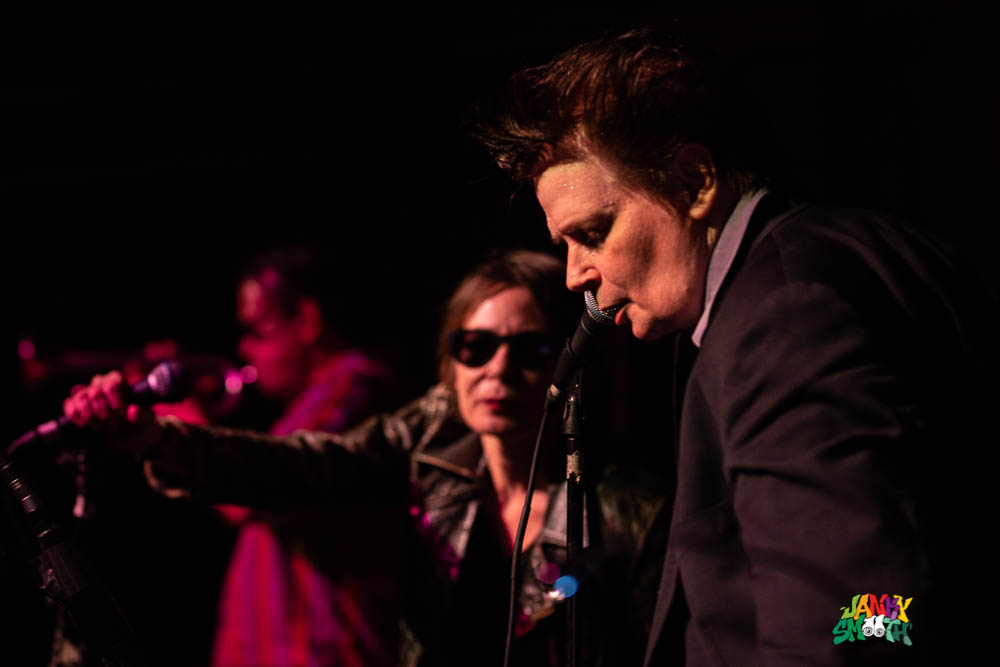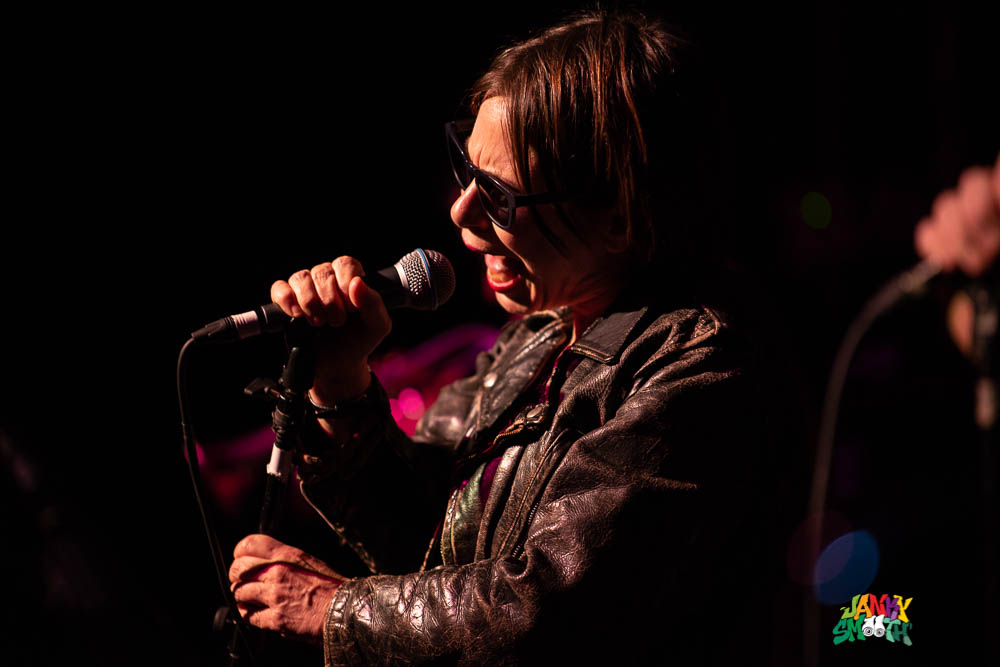 Even though a giant passenger sitting next to James on his United Airlines flight paralyzed his hand a bit before the performance, his saxophone playing, microphone skills, and dancing were invigorated and rough around the edges, just how we like it. He gave us his all and at the 65 years old, he still gets people to dance themselves. It was a masterful performance and gave everyone present another notch of cool to stride with. We left more in touch with the night itself and its inherent easy-going mania.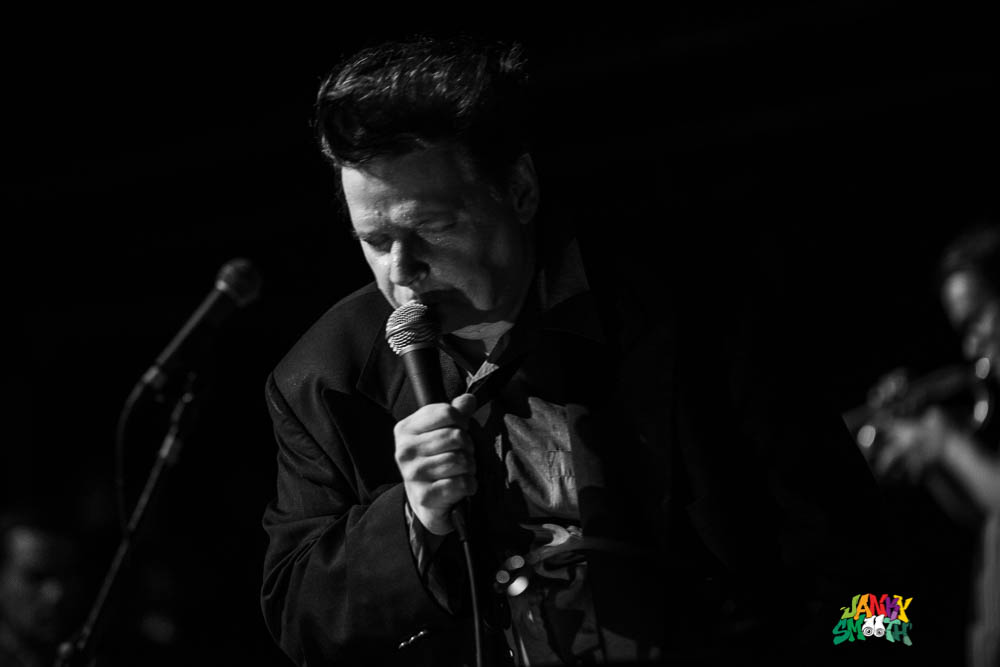 Words by: Rob Shepyer
Photos by: Jessica Moncrief