Isaac Rother & The Phantoms Are Back With 5 Hits From Hell…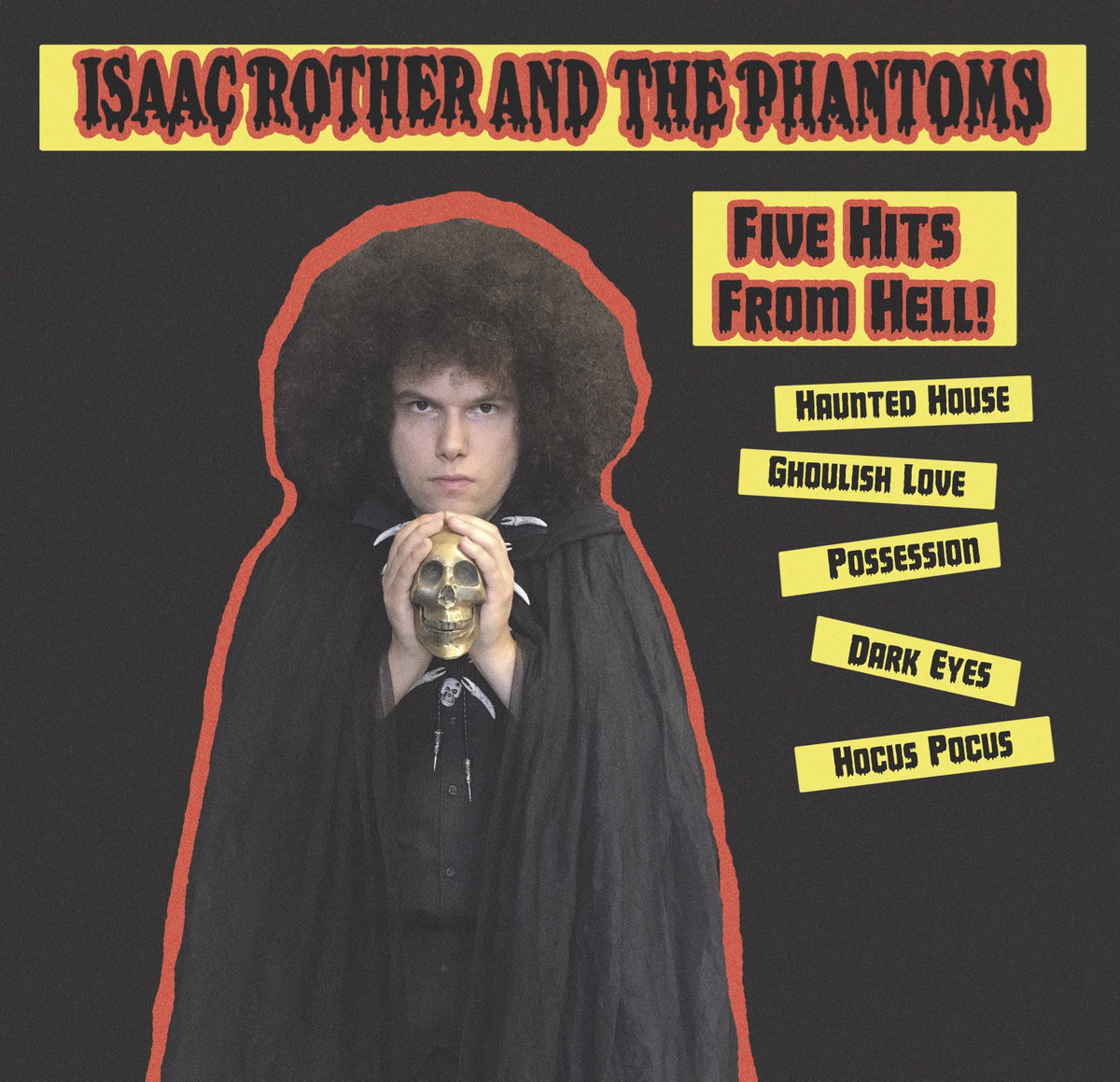 Isaac Rother & the Phantoms and their soul-laden stew of R&B horror rock and off-the-charts live show bring a seminal but sometimes forgotten era of rock from the 50s and early 60s back to life.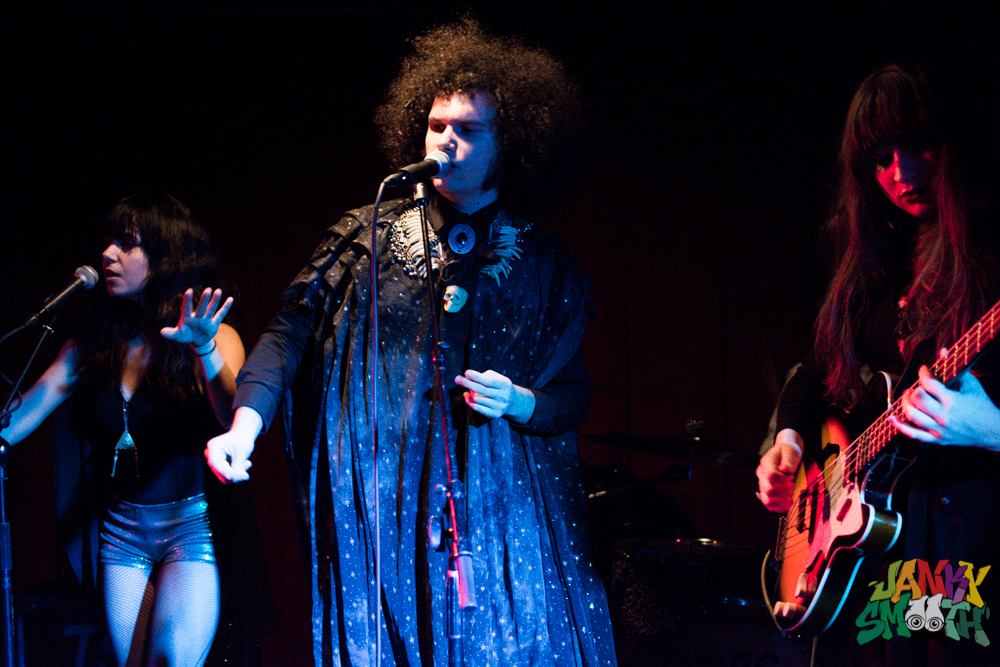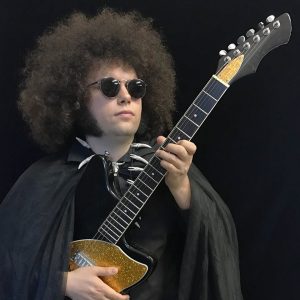 But Isaac and his Phantoms also evoke a time just a few decades past, at the cusp of our Modern Garage Era of Rocken' at Large (or "MONGEReL" for short), when bands such as the Mummies, the Trashwomen, the Gories, the Bomboras, and the Makers (just to name a few) rooted through not only the record collections of their rock forefathers, but also the backs of their closets, churning out live shows as loaded with sequins and monster masks as they were with broken drumsticks and blown out Fender amps. Unlike many of their successors, these bands also weren't afraid of adding a little roll to their rock, or exploring those sections of rock's lemon that still needed lemonade squeezed from them, be it surf music, garage, bubblegum, or glam.
Like a breath of fresh tomb air, Mr. Rother and his army of the undead have "dug up" this full-immersion concept anew for the current generation of garage, soul, and just plain rock fans. Specifically, they've "staked" out their position in the pre-Beatles R&B rock sound of artists such as Bo Diddley, Little Richard, Larry & the Blue Notes, and basically any artist who ever put "Screamin'" in front of their names.
And while those who love to see an era recreated will not be disappointed, there's also something uniquely creative about seeing a young artist like Isaac Rother, along with his Phantoms, continue to sew up the mismatched pieces of cadavers of all the kinds of music he loves, while breathing new life into them. No wonder you may have seen him on bills with bands all over the map, from the Shrine to Dick Dale to a slew of Burger Records bands (coming up soon) Guitar Wolf—everybody's got to get a piece of these pall-bearing potentates!
Young Isaac Rother has an old man's voice, too, and an old man's penchant for showmanship—I'm talking voodoo necklaces, and gorgeous background singers/vampires straight out of an Ed Wood movie, and keeping his giant puffball of hair so big, that lesser reviewers keep comparing him to Rob Tyner of the MC5 (an off-the-mark comparison musically, but "dead" on when it comes to being brilliant showmen with a love of old rock, blues, and R&B, and the soul to honor their grooves).
What Happens When A Throwback Looks Forward?
It's pretty damned exciting that this band has their new EP coming out on May 26, along with a FREE celebratory show on May 26th at RESIDENT (428 South Hewitt Street) at downtown LA's fabulously freaky Hidden Charms.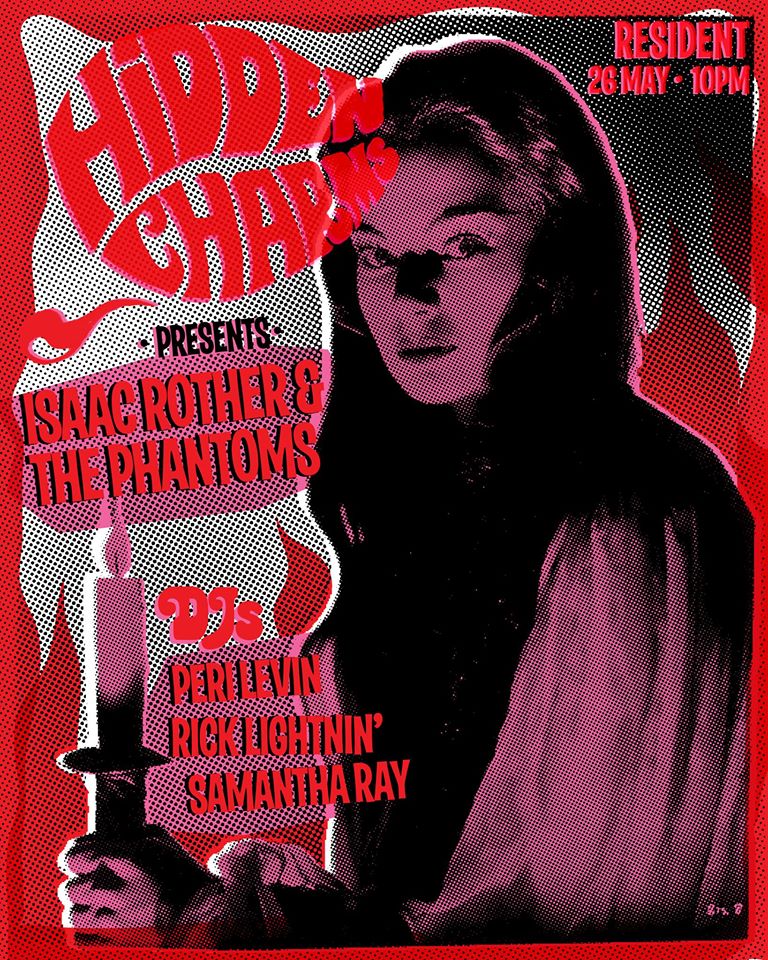 The new EP is called "5 Hits from Hell," which is totally a reference to an early Misfits EP, and all the better for it!
We at Janky Smooth have been waiting for this to pop for the past few years and with all the continued rising interest in garage rock and proto-punk, in a world of Burger Boogaloo bringing rare vinyl back to life, Isaac Rother & The Phantoms should be on the forefront of all that given that they offer original material in that vain.
PRESALE ORDERS are available off their bandcamp page which also features one track you can listen to right now, "Possession."

(Golly, who knew this band would be naming songs after items from my criminal conviction history? How did they know? SPOOKY!)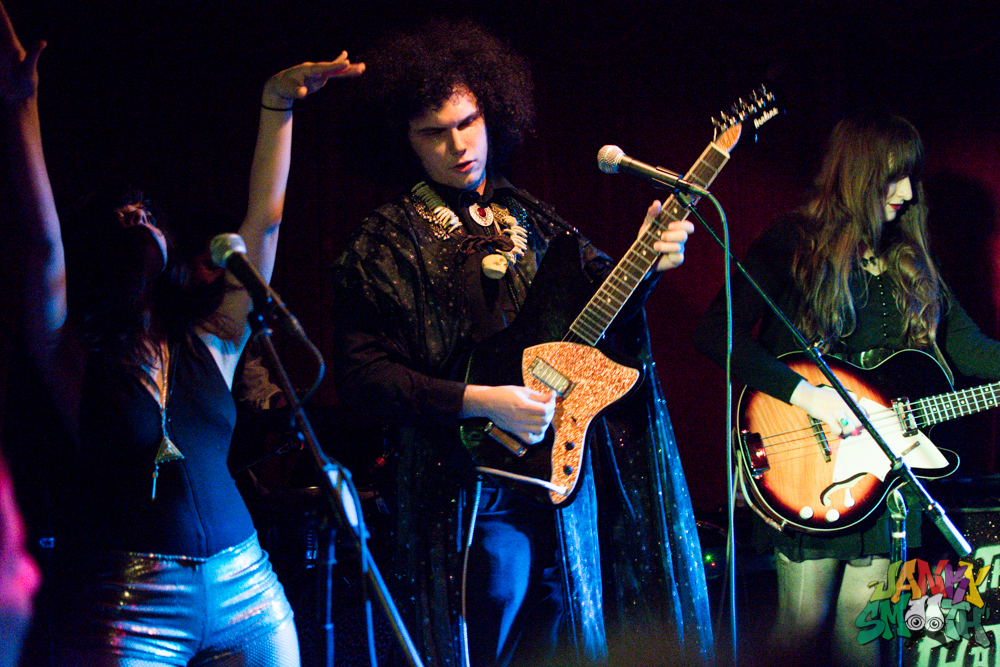 Words: DM Collins
Archival Photos: Taylor Wong