Don't Think, Just Drive: Deap Vally Always Worth The Trip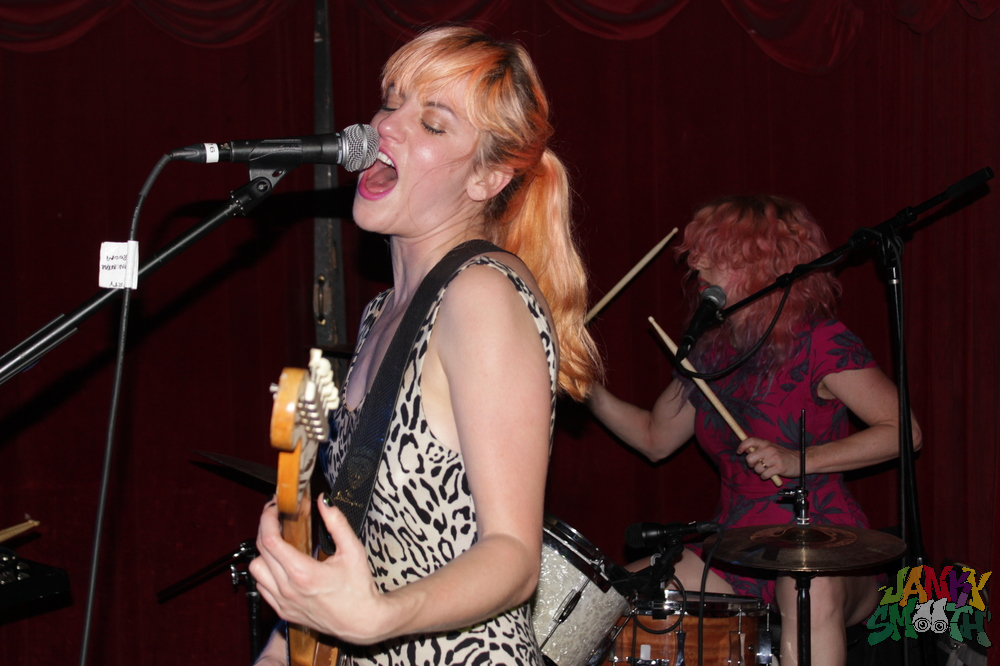 For the past few weeks, Moon Block Monday's has been a recurring event at the Continental Room in Fullerton. Week after week, the lineups have intrigued me but I have been unable to muster the energy for the drive from LA to Orange County at the end of a weekend of covering shows. Luckily, Moon Block's last show at The Continental Room fell on a Sunday. Even luckier than that, Deap Vally was the headliner. The show also featured L.A. Witch and Summer Twins. I didn't make it in time to see Globelamp.
After interviewing Julie, Lindsey and Phil Pirrone of Moon Block/Desert Daze a couple of weekends ago, I realized that not only are these people talented musicians and relatable song writers but I found out that they are also genuinely nice and hospitable people.  It makes it easy to be a loyal fan. There is nothing worse than meeting artists you respect and finding out they are douchebags.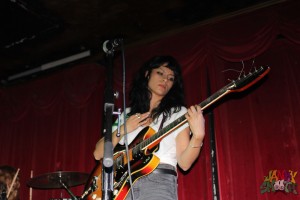 I made my way down to Fullerton California on Sunday evening. I got to the venue and ordered a beverage. The trio of women that call themselves L.A. Witch took the stage quietly but that quiet didn't last long. The battery of Irita Pai and Ellie English lock in early and give Sade Sanchez a solid foundation upon which to cast her sonic spells. This is not your average garage band. Though their sound fits in to the current, psych/garage modality, the way they play their instruments is not typical. I am always very impressed with this band who seem like they just got back from making a deal with the devil at the crossroads.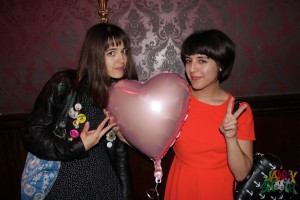 You can't help but smile when Summer Twins play a show. Their music makes me realize why so many people of a certain generation have such a hard time letting go of the popular culture that ruled the day in the 50's and early 60's. There is a innocence and a pure type of joy in Doo Whop which is the antithesis of blues based rock and roll. Even though so many girl doo whop groups sing about crying, it's the type of sadness you feel after losing your virginity, rather than the "losing your soul" type of sadness of rock music. Chelsea and Justine Brown's harmonies are perfection and it was refreshing to see how meticulous they are about tuning. A stupid little detail, I realize but if you see a lot of live music, an out of tune string can serve as a form of enhanced interrogation.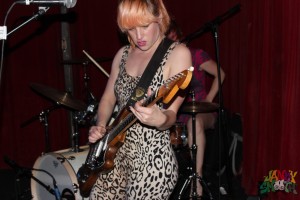 The curtain raised on Julie and Lindsey of Deap Vally. They instantly dripped sex on that stage. Lindsey with her skin tight, leopard body suit and Julie with a dominant and confident disposition sitting behind her drums. Make no mistake about it; they are not cute, they are dangerous. But what makes Deap Vally more attractive than anything is their command of the craft. The light was low on stage and the only time you could see more than just the shadow of Julie was when the flash of a camera erupted. The brilliant explosion of luminescence exposed her flailing arms and her head banging, curly hair as the flash reflected off her cymbals and really gave a grimy rock vibe to the entire presentation. The ladies plowed through favorites off the now, near iconic, Sistrionix album. "Gonna Make My Own Money" took on a more victorious meaning than the stubborn rebelliousness that probably inspired it in the first place. With a new, Nick Zinner produced album set to drop this fall, the ladies previewed a handful of new songs at Sunday nights show. The track that stood out the most was a song called "Wanderlust". This song didn't stand out because it had the classic, sludgy rock goddess, howl at the moon trademark of most Deap Vally songs. It stood out as something completely different than anything that I've heard from the band in the past. Make no mistake, it's still a rocker but the tempo was upbeat and it was almost… danceable. I usually get offended by this type of transgression in style from bands I love, but that was not the case here. I did get a chance to sneak a listen to this song during my interview with the band a couple of weeks ago but it really struck me as I listened to it blaring over the Continental Room PA system and of course, watching Lindsey devour that song live for the first time.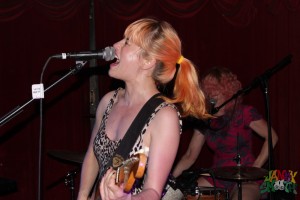 Deap Vally hopped on a plane the next day to travel on a nearly month long tour with Marilyn Manson. I highly suggest you make plans to see them at the Desert Daze festival on May 2nd in Mecca California upon their return. Deap Vally are an integral part of the Moon Block collective which organizes and promotes Desert Daze and there is no one with more incentive to bring their A game to that show and incredible setting.
Words: Danny Baraz
Photos: Oscar Diaz