Tijuana Panthers Rock Teens and Their Parents at The Echo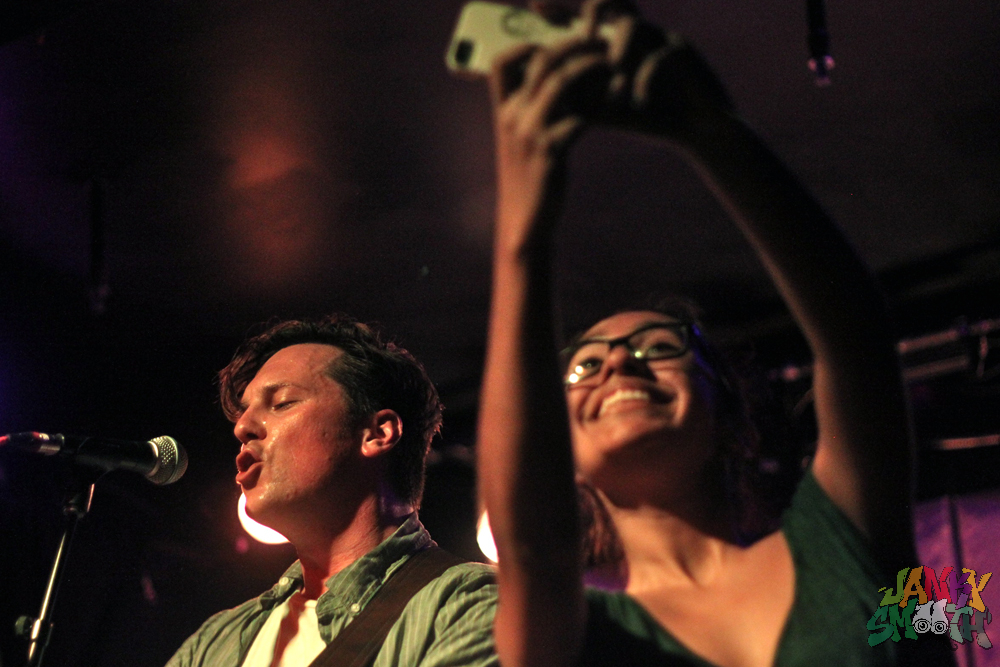 Teens and parents alike congregated to see Tijuana Panthers at The Echo for a pseudo-matinee show courtesy of KXLU 88.9.
With the sun still shining outside, I nestled into the cave-like venue around 6:30 PM, which felt a little strange. The bar tenders were drinking coffee, the patio atmosphere seemed abnormally void of booze, and my pizza order was, for the first time, a sober and conscious decision. The vibes were surely a bit off but a promise to see Tijuana Panthers for my first time kept my spirits high.
I arrived just in time to see openers Wounded Lion. While it was merely 7 PM, Wound Lion seemed to pay it no mind and ripped right through their quick set, which the lead singer boasted/cautioned would only last 27 minutes. After each song, the band members would rotate instruments, while their resident hype man screamed along and persisted the white man can't dance theory.
Taking the stage at 8 PM was Tijuana Panthers. Before I even heard their music I loved  them strictly because of their name. Tijuana is a bat shit crazy place I frequented as a teenager where morals are extremely low and the price of a drink is, somehow, significantly lower. Several years ago, when I finally got around to hearing their music, the name and their iconic southern california surf rock vibe were married and I became enthralled. Somehow, last night was my first time seeing the band live and I shared the experience with a strong contrast of fresh faced teens and their chaperoning parents.
While it was undeniably an early show, as soon as the Panthers took the stage for a second sold out night at The Echo, the vibes instantly swelled. The first wake up call was provided courtesy of Daniel Michicoff's distorted bass and singer/drummer Phil Shaheen's raspy voice on their nostalgic cut "Cherry Street". Cherry Street is one of those songs where it instantly sounds familiar, and it's beachy summer sound translated extremely well live.
During "Redheaded Girl", a girl jumped on stage and took selfies with Michicoff. While I wish this had been the seldom teen-on-stage-selfie session, on stage selfies persisted as a theme throughout their set. Selfies aside, the band didn't seem to give a shit and carried on to give an incredible performance.
The crowd really woke up when the Panthers cut into the angsty singalong "Everbody's Happy Nowadays". Kids persisted to stage dive and politely push each-other while Tijuana Panthers carried on with their tasteful blend of garage pop-punk. Their set reached a climax when the band became camouflaged as fans rushed the stage and joined them for a sing along. It was hard not to feel a sense of euphoria by the end of their hour long set, as nearly everybody in the building was inexplicably tapping into a youthful state at the hands of the Tijuana Panthers, teens and parents alike.
Words and Photos: Justin Thomas