Disclosure at The Sports Arena: Seizures, Car Crashes and Beer Stashes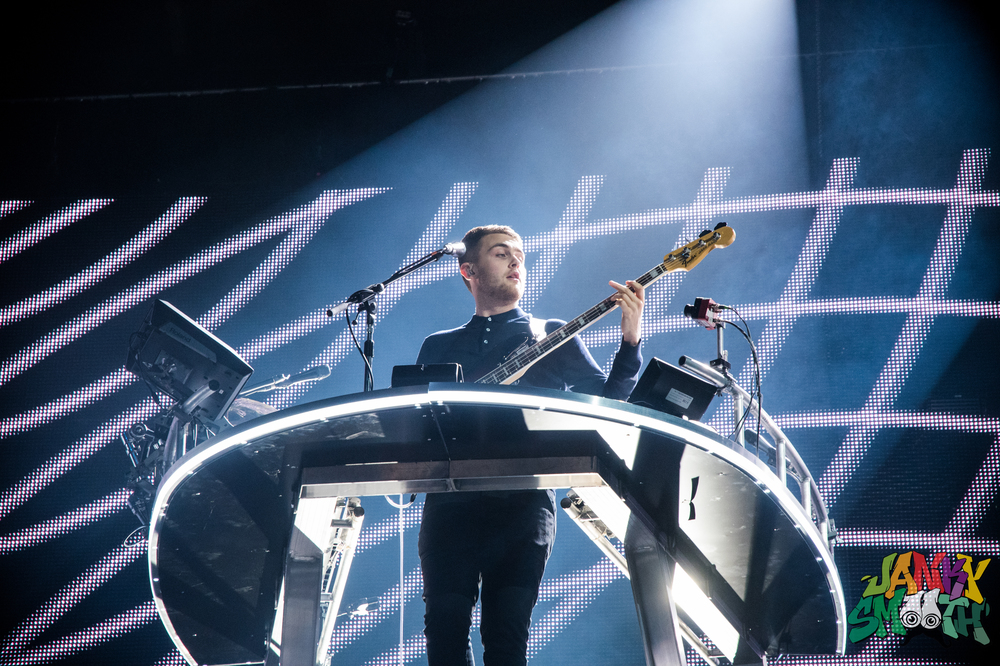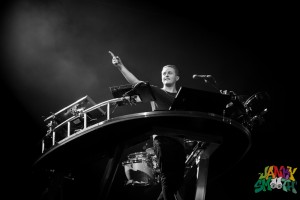 It was about two years ago to the day that Disclosure did two back to back, sold out shows at The Fonda in Hollywood. A couple nights ago, Disclosure kicked off their European and American tour here in Los Angeles at the LA Sports Arena. Not only was it their first show of the tour but it was also the first ever stadium concert.
I was lucky enough to be invited over to shoot archival photos for the Coliseum and Sports Arena, once again. The call came in about an hour before the doors opened. I was over near LAX while my camera was all the way over in Hollywood and rush hour had just started. I raced home to grab my camera, well aware I would never make it for opening act Lion Babe. I made it to my apartment just in time, even after watching a car hurling down the street, crashing right into a storefront. I ran into my apartment, got my camera gear in order and step out the door locking the door behind me.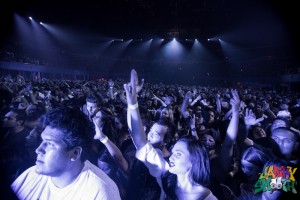 Oh, what's this? My car keys are now locked inside my apartment? At this point I have come to terms with the fact that getting shit done under pressure isn't my strongest quality. Luckily, my roommate was already on his way home so all I could do was run across the street, get a pack of smokes and a tall can and wait.
Fast forward to the future where keys are in hand and I'm now on my way to the show. According to my GPS, I will get there 10 minutes before Talib Kweli takes the stage, which means with parking and will call I am pretty much fucked on making it in time for his set.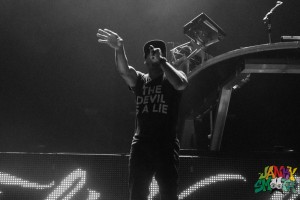 I rush past the scene of the car accident taking residential streets to make it to the show in time. I park my car and run straight for will call. Of course, I get stuck in a massive line. Surprisingly, the line moves forward quickly and the girl at the window already knew who I was and handed me an envelope with my credentials. I then run around to the west entrance and I hear no music from the auditorium. I am ecstatic at this point. I have made it! As soon as my foot touches the inside of the arena I hear Talib Kweli bantering with the crowd- just my luck. So I bolt for the escalator and take off towards the stage. His set was mostly just his verses from many different songs, which was weird, and talking to his DJ- a lot. The lighting was extremely low and orange. The one thing I did enjoy about his set was that he played my two favorite songs "Get em' High" and "Just to Get By".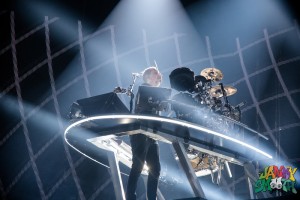 I then went to meet up with my contact, Anastasia Johnson, at the Arena Offices. She took me down to Disclosure's dressing rooms where we were supposed to do a meet and greet. Unfortunately, American Express took up the entire time before the set. Before I knew it, Disclosure was pushing past me with a camera crew and British actor and host of the Late Show James Corden interviewing them on the way to the stage. I shrugged it off and ran to the photo pit. I am not the least bit into dance music but I must say these guys put on a phenomenal live show. They had a giant LED screen behind and in front of them. Some girl behind me and the guard rail even had what appeared to be an Epileptic Seizure She jumped back up and tried to continue dancing because it was just that good. They brought out special guests Lion Babe and Brendan Reilly during their set and even brought out Sam Smith for their encore. Their set was amazing but suspiciously, 30 minus short, even with the encore. And although this wasn't a sold out show like the Fonda they sold 10 out of 12K tickets which is pretty damn good for your first Arena/Stadium show. Be sure to give Disclosures new album Caracal a listen, which also happened to be released this week.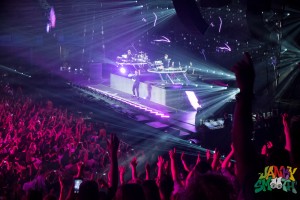 Words and Photos: Taylor Wong