Mosquitto and Sand Babes at Footsies: The Soundtrack for my Blackout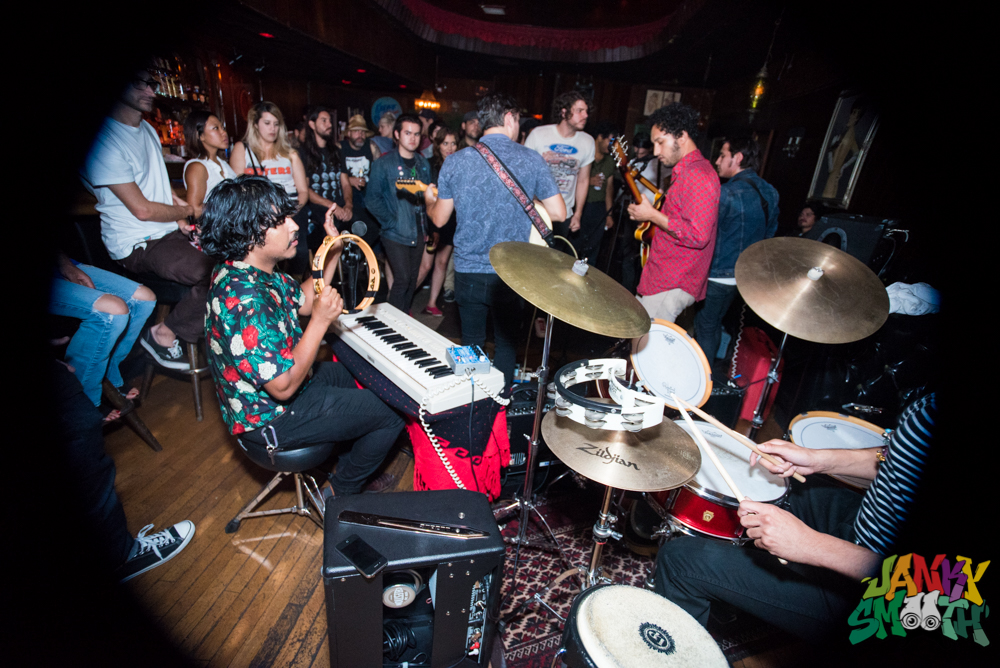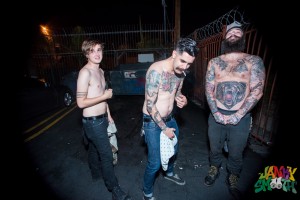 Sunday night I made my way over to Footsies after downing half a bottle of tequila. Mosquitto and Sand Babes were set to play in the small dive bar in Highland Park. The bar was filled with familiar faces and unfamiliar faces, alike. Every one was beautiful and under the influence of something, mostly whiskey but others maybe had a little extra something, something.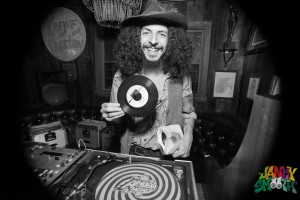 I only managed to put down 1 more beer during the course of the show. Actually, I take that back I was in some alley at some point drinking whiskey out of a brown paper bag with Mosquitto before their set but I'll get back to that later. The night started pretty early with Ned Casual DJ'ing some tunes for the early arrivals.
Around 11pm Sand Babes went on. At least I think it was 11, like I said the night's a little blurry for me. They had the room packed with girls grooving to their, well, groovy tunes. I even caught myself wiggling around during their set.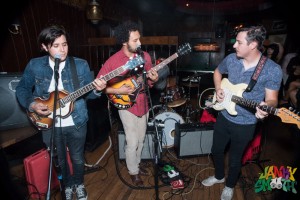 After Sand Babes I met up with Kevin Compton of Mosquitto and at that point that half a bottle of tequila had hit me. We made our way out to an alley for some pregame rituals. The rest of the band and a few girls from the show joined us out back. We proceeded to pass around a bottle of whiskey that was dressed as a brown paper bag. The last thing I remember was handing my camera over to photographer, Dani Meigel. She then presided over a slightly homoerotic, topless photo shoot between Justin Cornwall, a few members of Mosquitto, and Myself.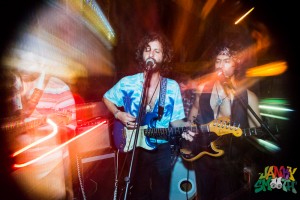 We all made our way back inside where Mosquitto took the stage. Ned Casual joined them on Maracas. I've never seen Footsies the way it was that night. It felt like a house party in a bar. Mosquitto set the mood that night with their song Odyssey. We all woke up the next day not knowing where we were, whom we were with or what had happened the night before- all signs of a good night. You can catch the video for Odyssey here.
Words and Photos: Taylor Wong