HiFi Rockfest: Good Times, Bad Turnout at The Queen Mary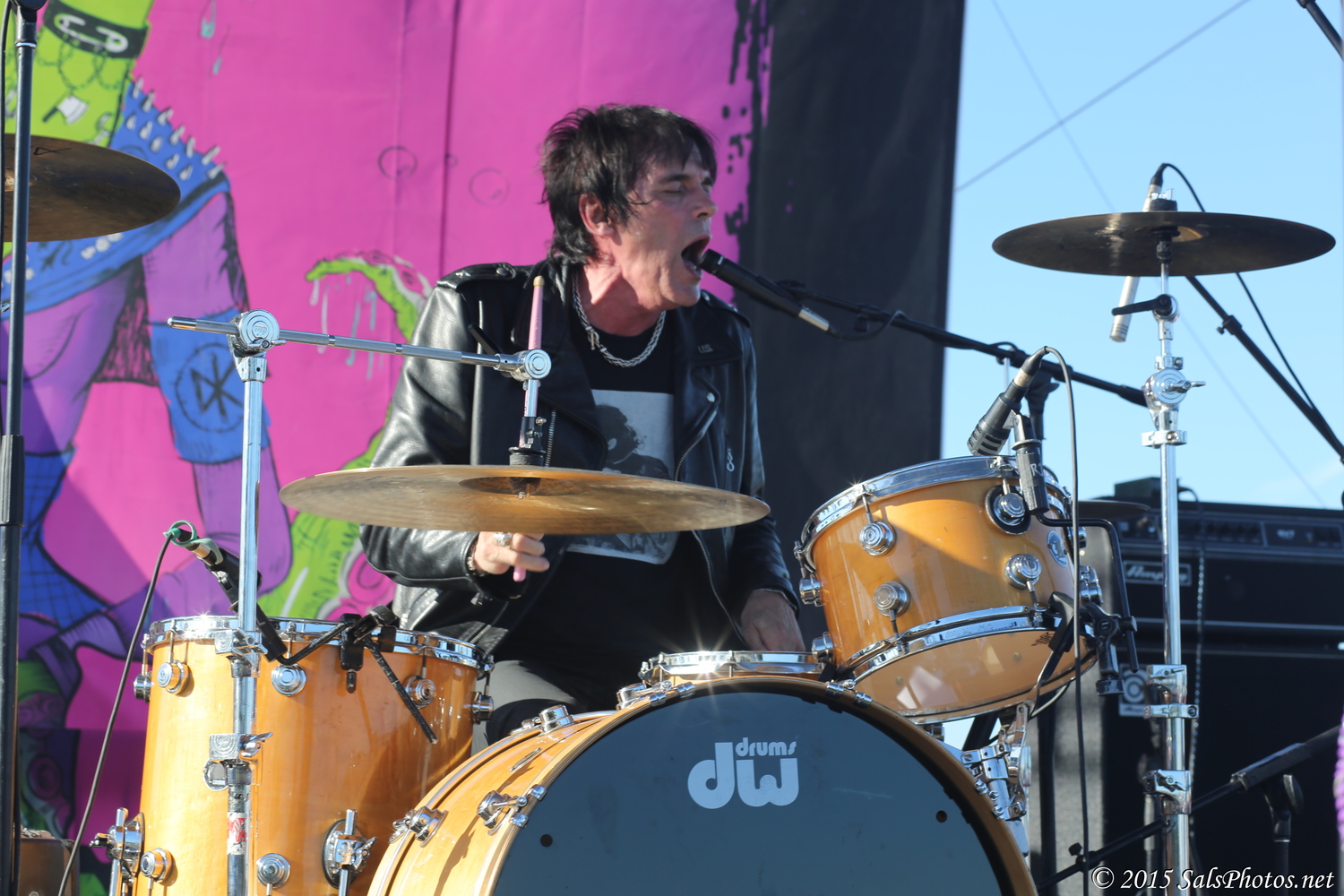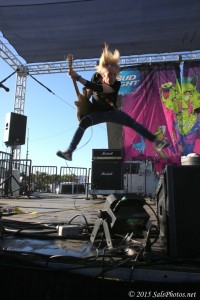 People have been proclaiming the genre of Punk (in it's most classic interpretation) to be dead for over 30 years now. Certainly they must be referring to the movement more so than the music because it seems like every time you turn around, there is a new punk festival brewing a lineup of classic bands with fascinating and improbable lineups. Hi-Fi Rockfest is the newest festival dedicated to dusting off crusty old punk legends and propping them up on a stage to perform to varying degrees of success. Hi-Fi Rockfest was organized by the trio of punk powerhouses DC-Jam Records, Dying Scene and D.O'B. Sound. I wasn't all that interested in seeing a Jello Biafra-less Dead Kennedy's but I was SUPER stoked to see The Sonics for the first time.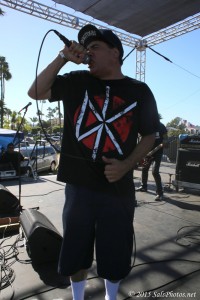 Just 24 hours prior to the frenzy of the Super-Blood-Full-Moon, the celestial satellite hung brightly over the Long Beach Harbor and the Queen Mary. I arrived later than I wanted to Queen Mary Park where the festival was being held. Aside from The Sonics, I was way more interested in seeing bands playing earlier in the day like Downtown Brown, Year of the Dragon and True Rivals. And Luicidal is by FAR the best band playing old material (although Luicidal has released an album with new material) with a new singer but previous obligations wouldn't allow me to arrive any earlier. Richie Ramone and his band were on stage in a glorious drunkenness when we finally got to the show. Richie put on a great performance that saw him fall off the stage no less than 2 times. Fuck yes. The park was almost completely void of human life, unfortunately. I assumed that the park would fill up closer to the time that the headliners would take the stage but that never happened and it was a shame. There were almost as many people in the house as there were backstage in VIP. But that didn't stop everyone there from having an amazing time in an amazing setting. It would be pointless to dissect each band's set. The main thing I'll say about bands at Hi-Fi Rockfest is that The Sonics were even better than I hoped they would be and that the classic punk community is alive, well and truly welcoming. I'll let the images captured by Sal from Sal's Photos do the talking and with well wishes from Janky Smooth to Hi-Fi Rockfest with our hopes that they take another crack at organizing another festival next year. We'll help in any way we can to help fill up that park with punks next year.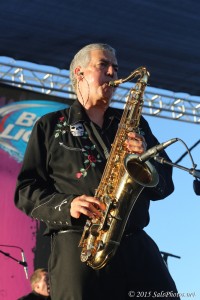 Punk Rock Bowling 2015 and What Is Punk, Poser?
Trash Talk, Ratking and Pangea: Slam Dance 101 at The Echoplex
Words: Danny Baraz
Photos: Salvatore J. Baxter