Take This: Win Two Tickets to Desert Daze 2022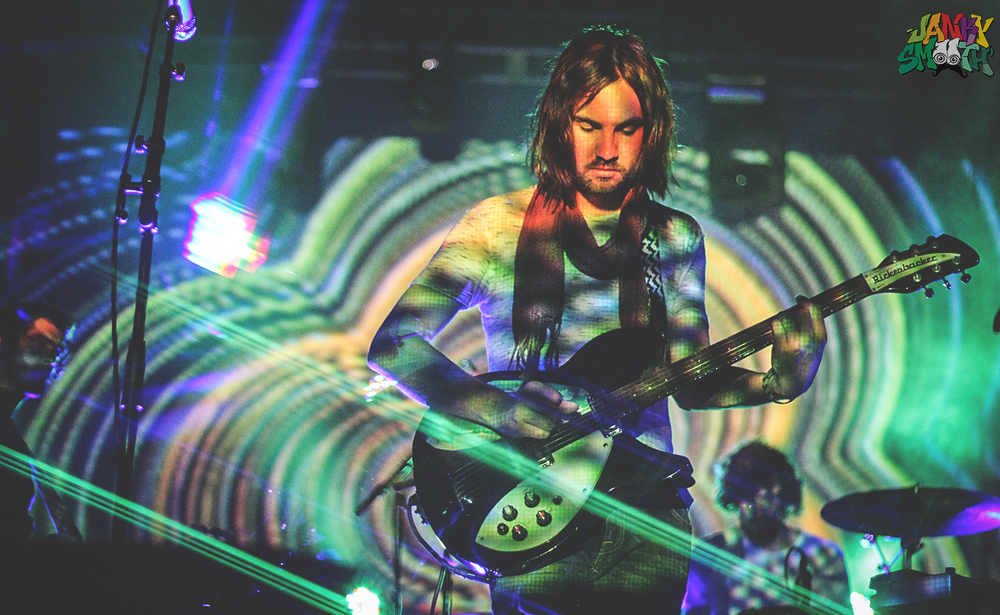 For its monumental 10 year anniversary, Desert Daze is pulling out all the stops with what some believe is their greatest lineup ever. The iconic Lake Perris festival definitely has some previous years that are contenders for the top of best ever but for 2022, Tame Impala, King Gizzard & the Lizard Wizard, Iggy Pop, Sky Ferreira, and so many more are gonna prove a challenge to beat. So, throw your hat into the battle royale for our giveaway for a pair of general admission tickets to see for yourself if this will be the greatest Desert Daze in all the festival's history. If you ask us, we're more stoked than you can imagine to give you that sweet, sweet coverage of the show.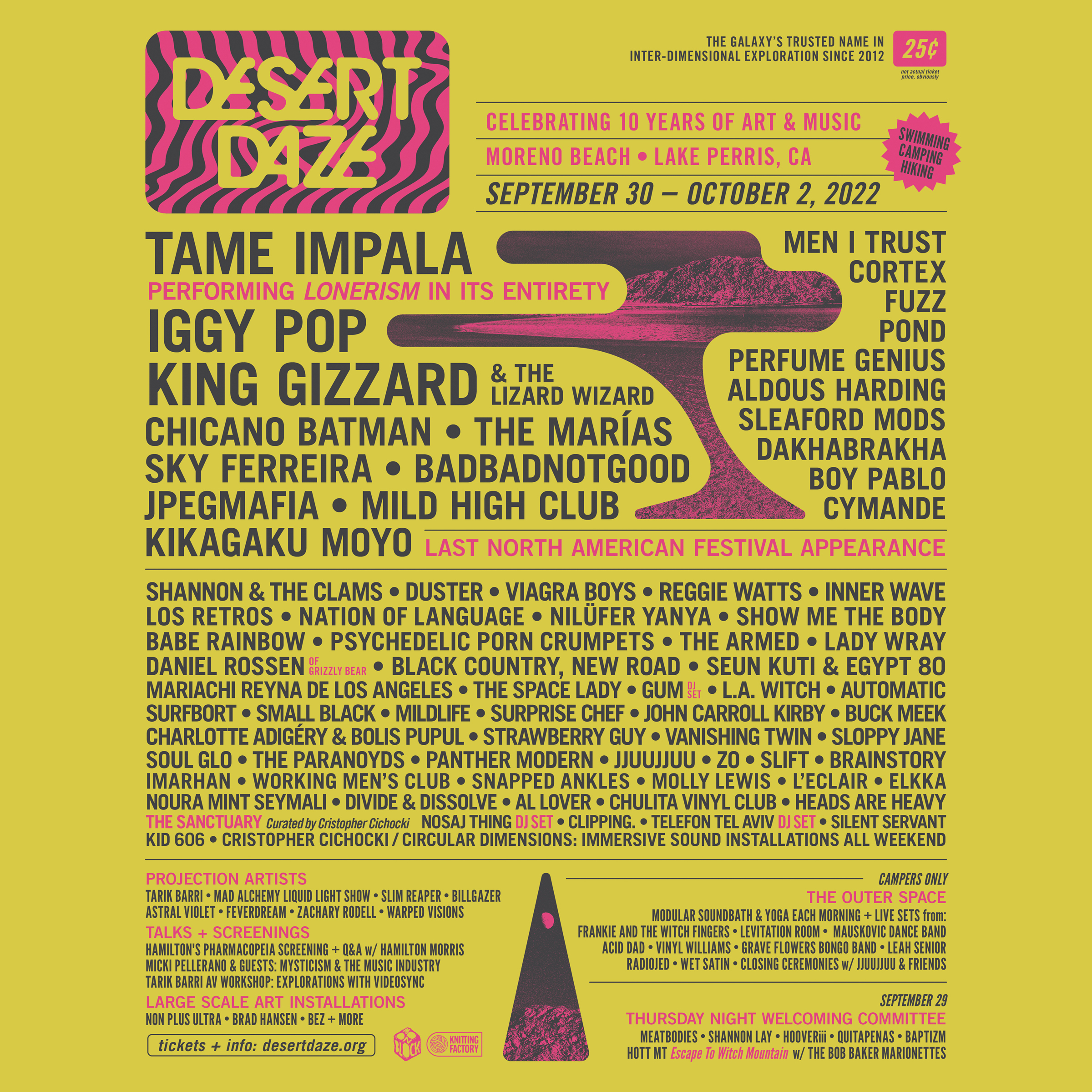 Tame Impala performing Lonerism in its entirety is an especially unique twist on this year's lineup, seeing him reverse course from his biggest, most stadium-friendly releases to his true roots as a psychedelic king. Iggy Pop performed Desert Daze in 2017 back when he would regularly play festivals for his Post Pop Depression album, this time though, we should expect the rowdiest Iggy we can imagine since he doesn't perform as frequently and has a whole catalogue of gnarly tunes to choose from. I imagine there'll be plenty of Stooges material, namely Fun House, to drive Lake Perris wild. Seeing Sky Ferreira on the lineup was a pleasant surprise as most people consider her a mainstream pop artist and think of Desert Daze as underground rock scene's biggest annual endeavor. However, if you know Sky, you know radio-unfriendly art rock is her true punk essence.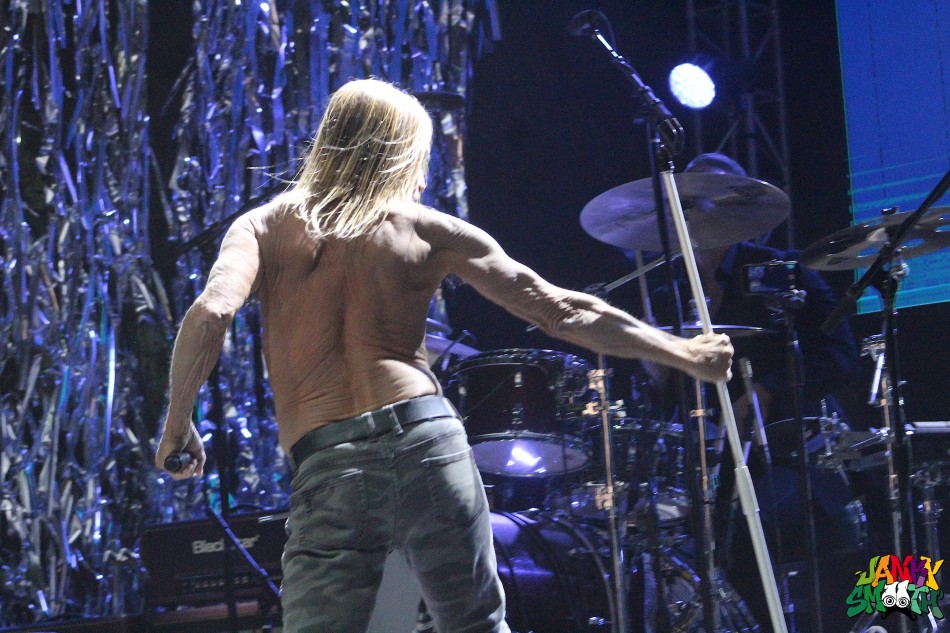 The list goes on with something for everyone. If you like noisy metal, you will surely jam out to Fuzz and Divide and Dissolve. Hardcore is well represented, which hasn't been the case in the past, with performances by Show Me The Body, Soul Glo, and The Armed. If you like your punk at a different speed, with more poetic ethos, Sleaford Mods, Inner Wave, and Viagra Boys are here to save the day. Perhaps you like your punk with a darker, more electronic edge, the post-punk on this year's lineup is hard to beat with Nation of Language and Automatic for all your sad swaying needs.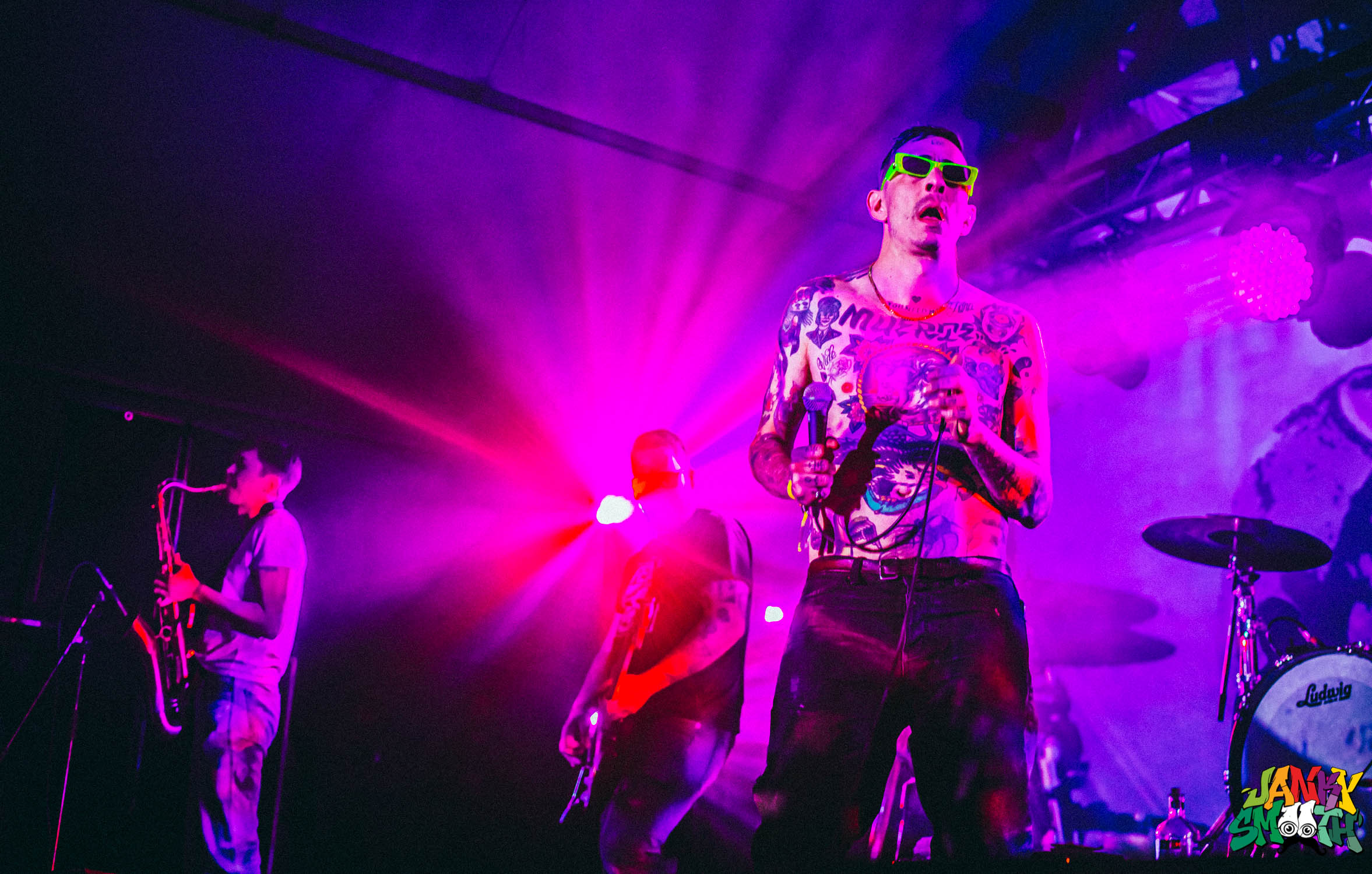 Hip hop heads will be happy with JPEGMFIA and Clipping. ready to hold down the groundwork that Death Grips and Wu Tang laid in the past. Then, of course, all the psych rock your human mind can handle will surely expand your consciousness to take on the vastness of the universe. Desert Daze is an enlightening experience. No matter what state of mind you enter with, you will leave somewhat changed for the better. Artists capable of triggering such a transformation are: Chicano Batman, Men I Trust, Pond, Dakhabrakha, Psychedelic Porn Crumpets, JJUUJJUU, Sloppy Jane and so many more.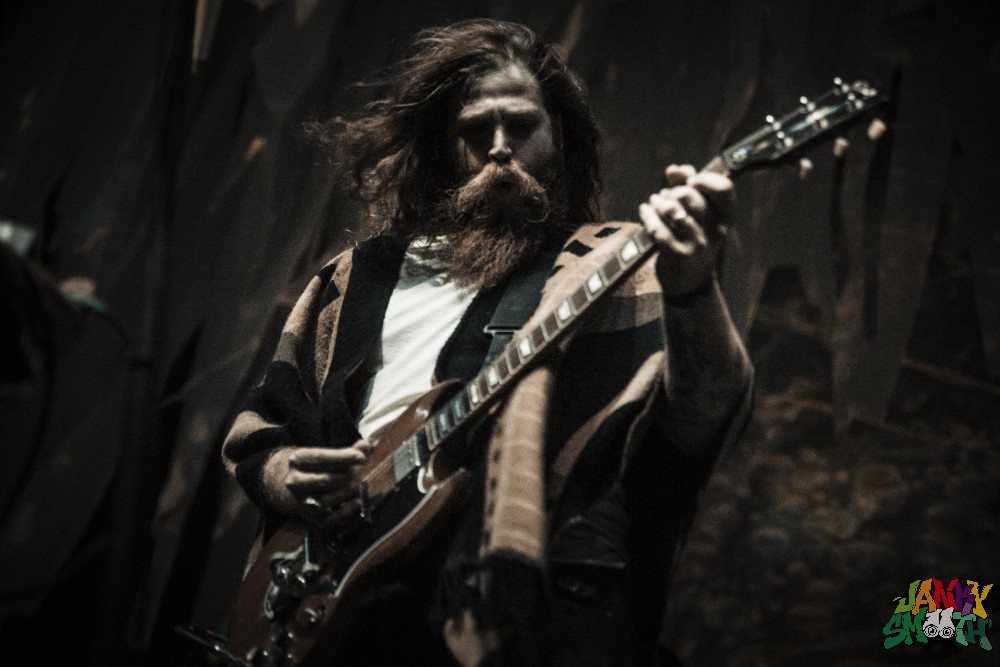 Tier 2 ticket prices end on Sunday 7/17 at 11:59PM. After that, prices go up. So, now is the best time for you to buy tickets if you're set on going. We only have a pair to giveaway. Payment plans are still available so if you ain't got the cash now, there's always a way.
or
ENTER TO WIN 2 TICKETS TO DESERT DAZE
SEPTEMBER 30TH – OCTOBER 2ND AT LAKE PERRIS
Step 1- Join Our Newsletter (look for pop up every time you arrive at jankysmooth.com)
Step 2 – Tag a Friend in the comment section of our INSTAGRAM or FACEBOOK DESERT DAZE Ticket Giveaway Post
WINNER WILL BE SELECTED ON AUGUST 31ST AT 1PM PST VIA EMAIL CONFIRMATION