Desert Daze 2016 Announces Lineup And New Location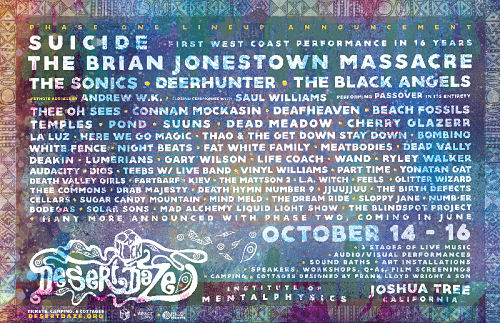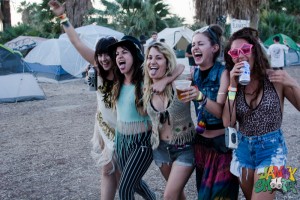 Desert Daze is back and bigger than ever in its fifth year. This groovy happening has moved to the Institute of Mentalphysics in Joshua Tree for three days and nights of music in the hallucinatory high desert and what better music to hear in that dry, barren landscape than exactly what this lineup offers. Proto punk, avant garde legends Suicide will perform for their first West Coast show in over a decade and one can only imagine how perfectly their electronic hum will marry the desert night's vibration.
Other acts include the Brian Jonestown Massacre, garage rock veterans The Sonics, Deerhunter, The Black Angels performing their album Passover, Thee Oh Sees, Deafheaven, and many more and this is just the first wave of announcements. Phase two of the lineup will be announced in June.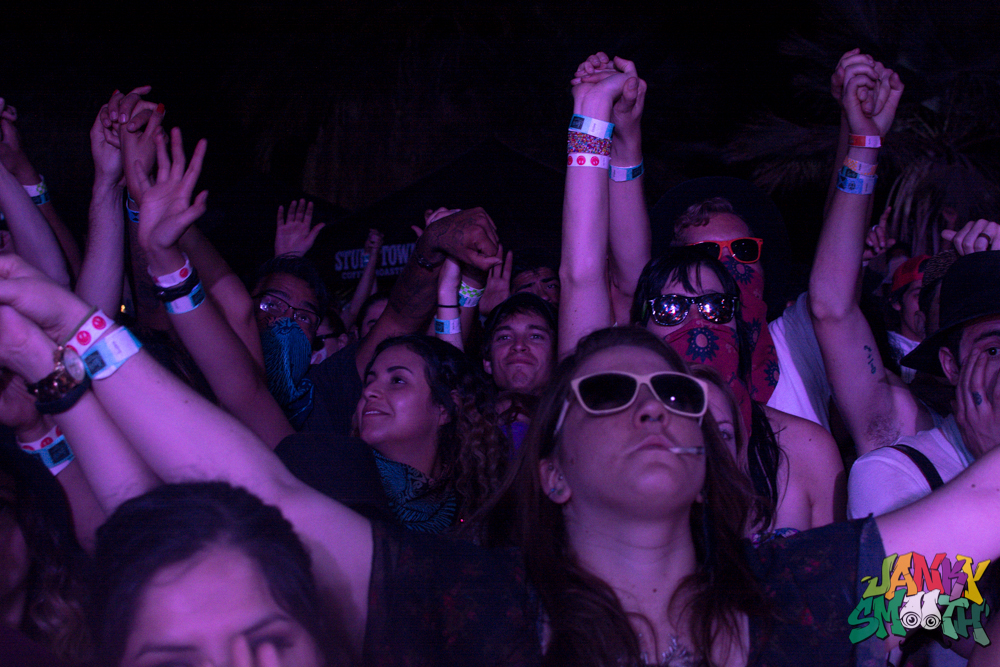 Desert Daze will feature three outdoor stages for bands, an indoor stage for alternative programming, vendors, bars, food trucks and more.

Tickets for Desert Daze go on sale this Friday 5/27, capacity is limited so scoop your tickets up while you can. Attendees will be able to stay in onsite cottages designed by Frank Lloyd Wright, standard camping and RV packages are also available.

Check out coverage of last year's Desert Daze and look out for another installment of Camp Janky Smooth and our after hours jam lounge. You never know who might pop in!