Camp Janky Smooth Open Jam Lounge at Desert Daze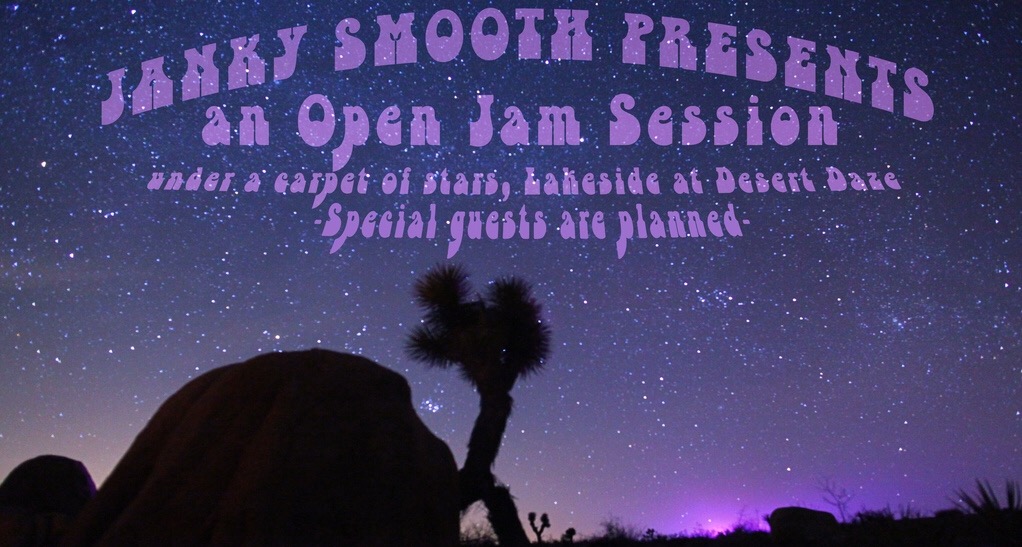 Camp Janky Smooth will be presenting an after hours, open jam after party at Desert Daze this year. We are manifesting a creative environment where you can lounge, re fuel, re dose, relax and channel your creativity into our collective consciousness.
The open jam session will begin at 2am-? and will feature some VERY SPECIAL GUESTS as players. Come and participate or just bear witness to the magic created spontaneously as we connect to each other and our souls collaborate with one another. The event is free with a ticket and camping pass for Desert Daze 2015.
We are currently finalizing details with some exciting event sponsors. Please reach out to us if you would like to participate in making this event as exciting as Desert Daze itself. We are less than a week away from the best damn music festival in the world.