The Dead Milkmen Deliver Cartons of Fun for 2 Nights at Teragram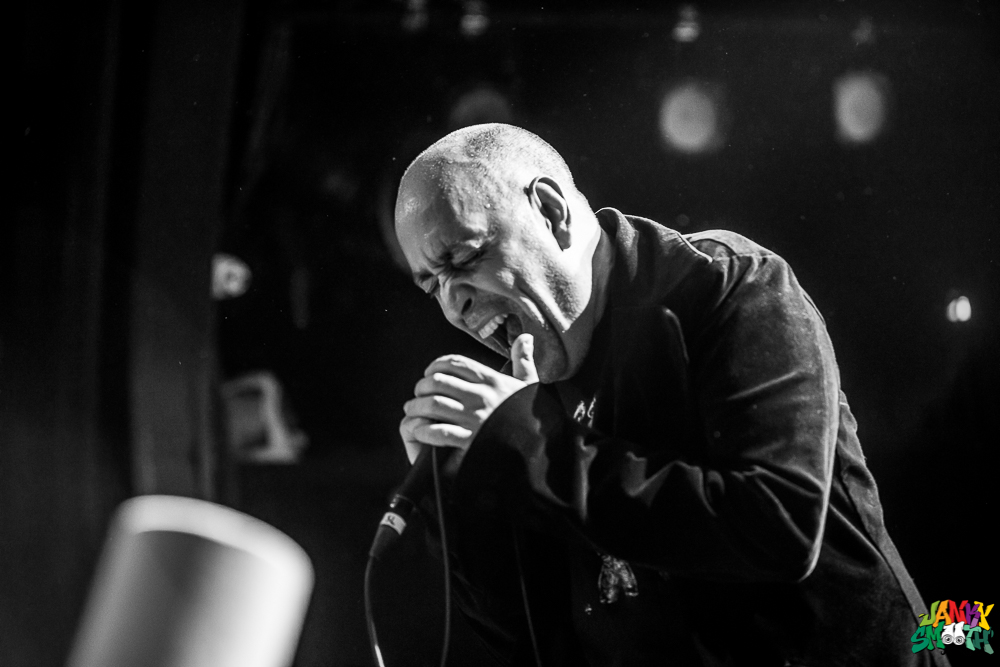 The Dead Milkmen are one of the most multi-dimensional and versatile punk bands in the history of the sport. In fact, after seeing them live at the Teragram ballroom, i feel almost as if they're two bands in one, having one cadence when Rodney Linderman (Rodney Anonymous) sings and another when Joe Genaro sings. Both sides of the coin make for a band that captures the essence of punk and the people that love the music. The set that awaited me on this Friday evening, surrounded by scene veterans that were infantilized to their teenage years in anticipation, was one that truly inspired me as an artist. I heard in The Dead Milkmen's music a delicate and precise balance between sardonic humor, aggression, and fun that showed me what could be possible in music.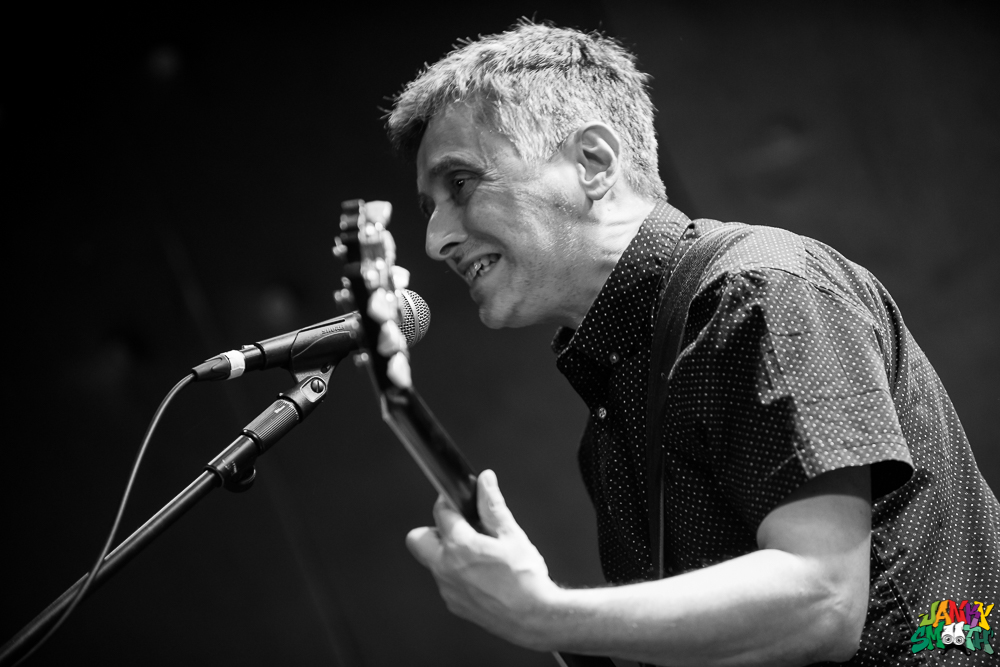 The first opener of the evening was local band, Small Wigs, a rock and roll quintet with garage sensibilities and shining musicianship. The duel guitar work was impressive and thrilling but they kept it low key, making songs that felt true to an authentic rock and roll.
Small Wigs photos from night 1 by Jessica Moncrief: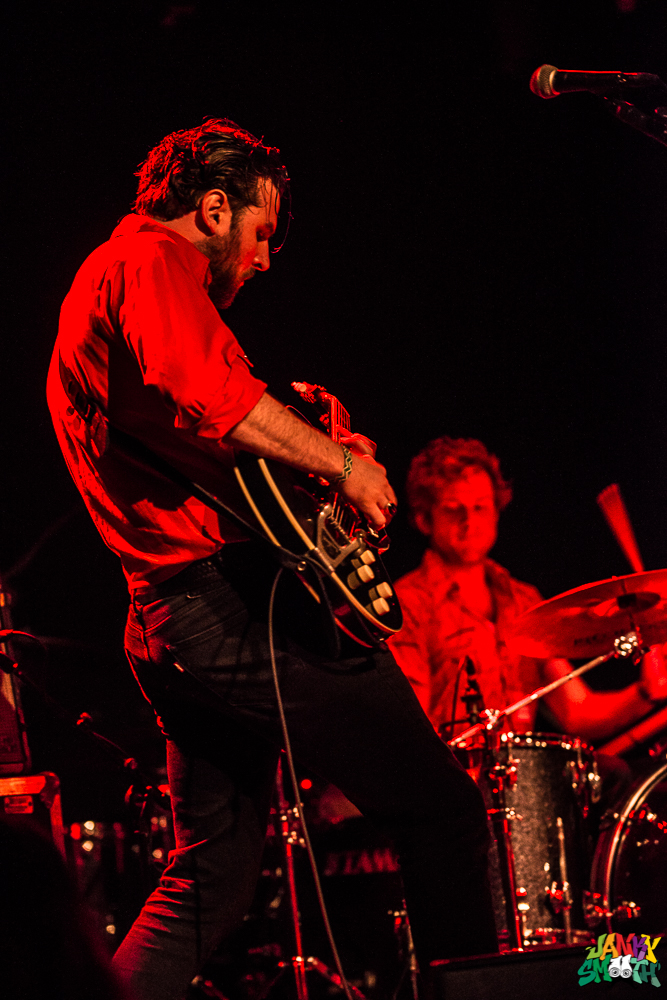 Small Wigs photos from night 2 by Anthony Mehlhaff:
Following them was a punk band with plenty of attitude and humor to perfectly fit on a bill with the Milkmen, that band being The Bomb Pops. Made up of two crass gals and two punk dudes, they have a looseness and freedom on stage that you feel in the songs then can't miss in their stage banter. Talking about sweaty crotches and musical dry-humping, they were one of the few bands I've seen to get real laughs out of an audience. The chemistry between duel singers Poli Van Dam and Jen Razavi, is that of a classic Abbot and Costello, only with distorted guitars. You get the feeling that you want to be this band's friends. As far as the music goes, it's pure punk rock fun with songs about pissing in your pants and other such juvenile (or senile) behaviors.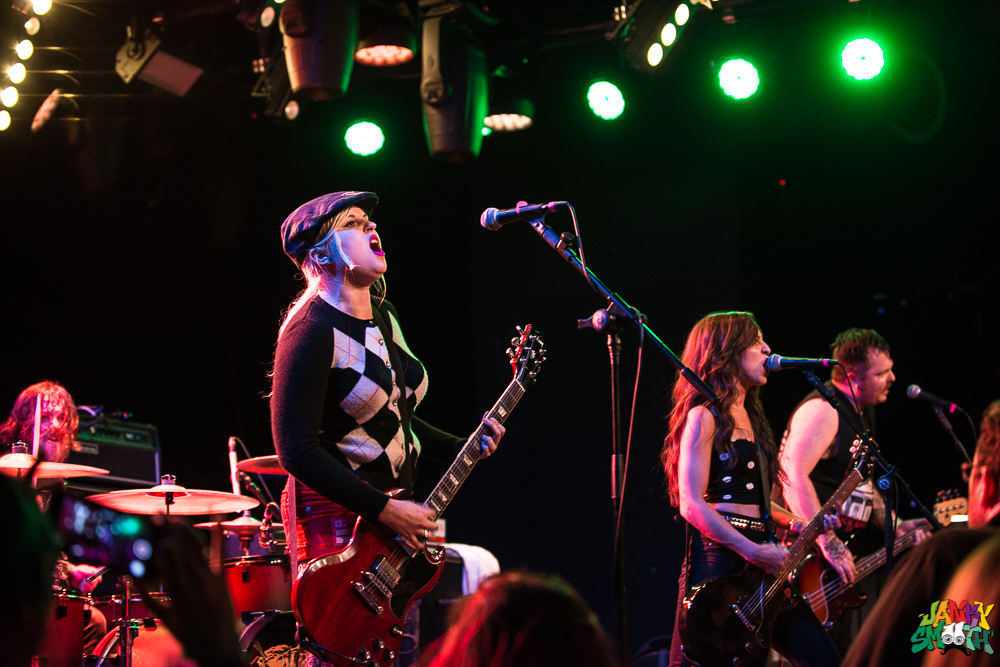 The first thing I noticed was a Ho99o9 sticker on Raymond Linderman's keyboard. Turns out the guy's into hard industrial because during the set, he gave shout outs to 3Teeth and Youth Code. The Dead Milkmen came onstage and began with a groovy instrumental intro that launched into their biggest hit, "Punk Rock Girl", a song that should be elected punk's official anthem.
The Dead Milkmen photos from night 1 by: Jessica Moncrief:
The Dead Milkmen photos from night 2 by Anthony Mehlhaff: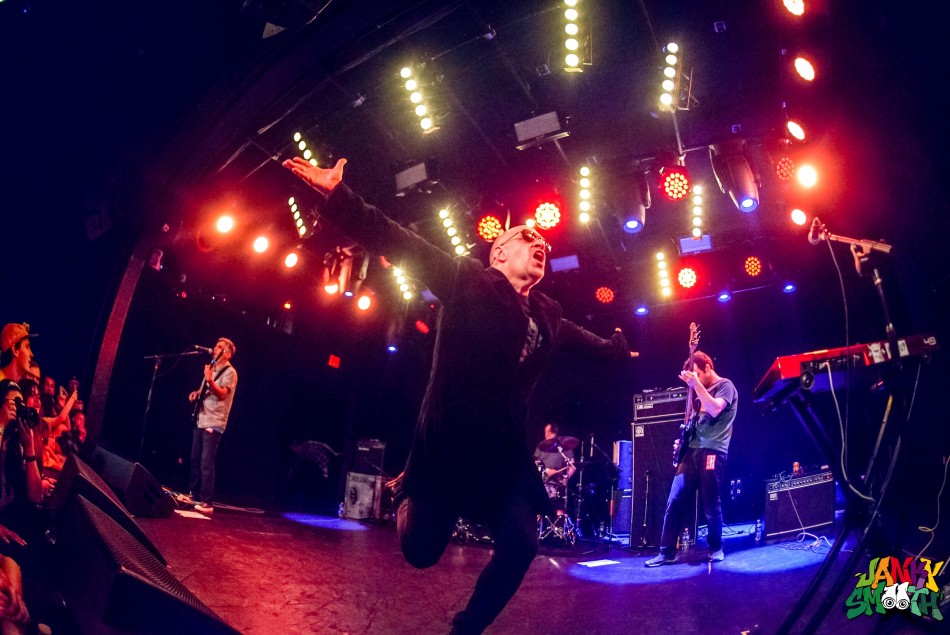 From there the band went into classic after classic with plenty of notable moments coming at you at a rapid pace. For me, hearing "Stuart", "The Guitar Song", "Methodist Coloring Book", "Beach Party Vietnam", "VFW" and more brought me to a state of pure punk elation, like I was floating in a sky of studded clouds. I could somehow laugh, pogo, smile, and sing all at once to these songs.
Throughout the set, Linderman roamed the stage with fierce intensity, connecting with the crowd from the back of the balcony to the foot of the stage. His banter had that same sardonic hinge as his lyrics in rants about the true identity of the Golden State Killer being Tucker Carlson and calling out Trump as a racist. He also mentioned his fanatical love for David Bowie, who he said thought witches were stealing his semen while he was living in Los Angeles. Throughout the concert, Linderman's sentiments gave a sort of hypnotic, rhythmic spoken word feel to his songs that felt just as much like music as they did punk rock poetry or stand up philosophy.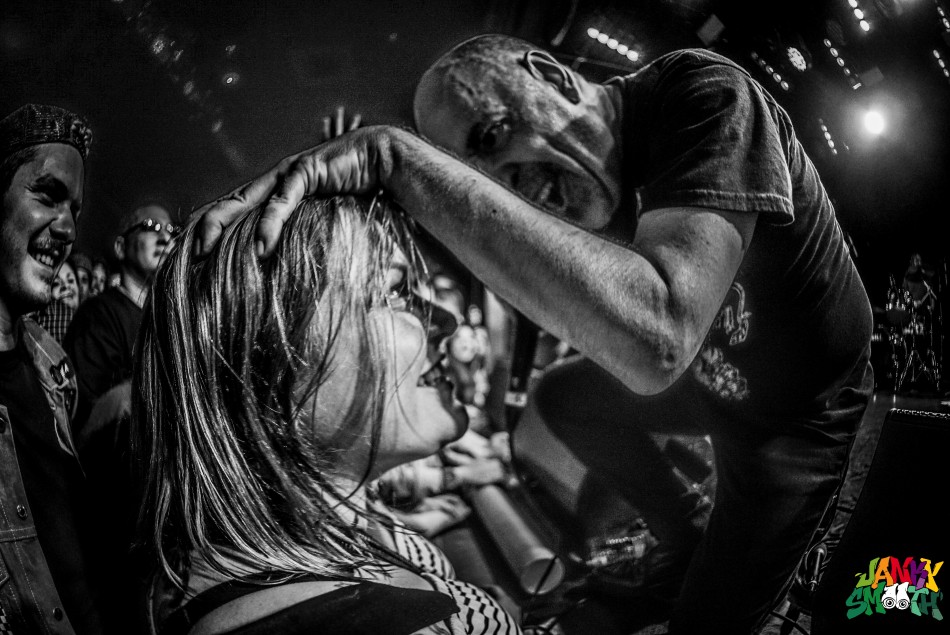 All in all, this was a show that brought total strangers together around a certain levity that shouldn't be forgotten. I know I sure won't, The Dead Milkmen will be my life's soundtrack until I'm tired of feeling awesome.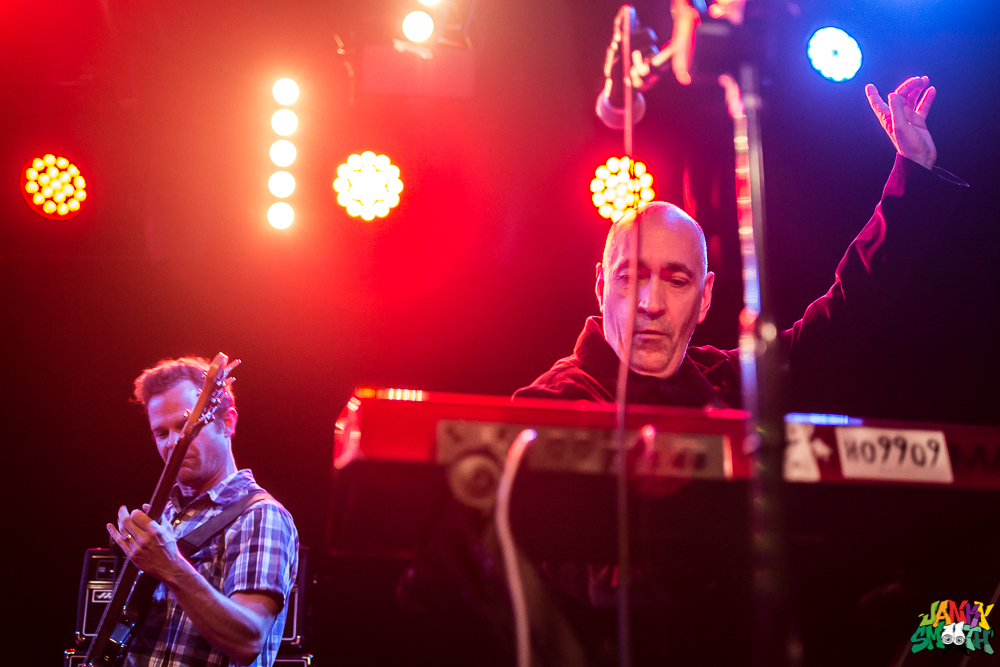 Words by: Rob Shepyer
Night 1 Photos and Video by: Jessica Moncrief
Night 2 Photos by: Anthony Mehlhaff