Who Needs Pins When You've Got Spikes? GBH at the Observatory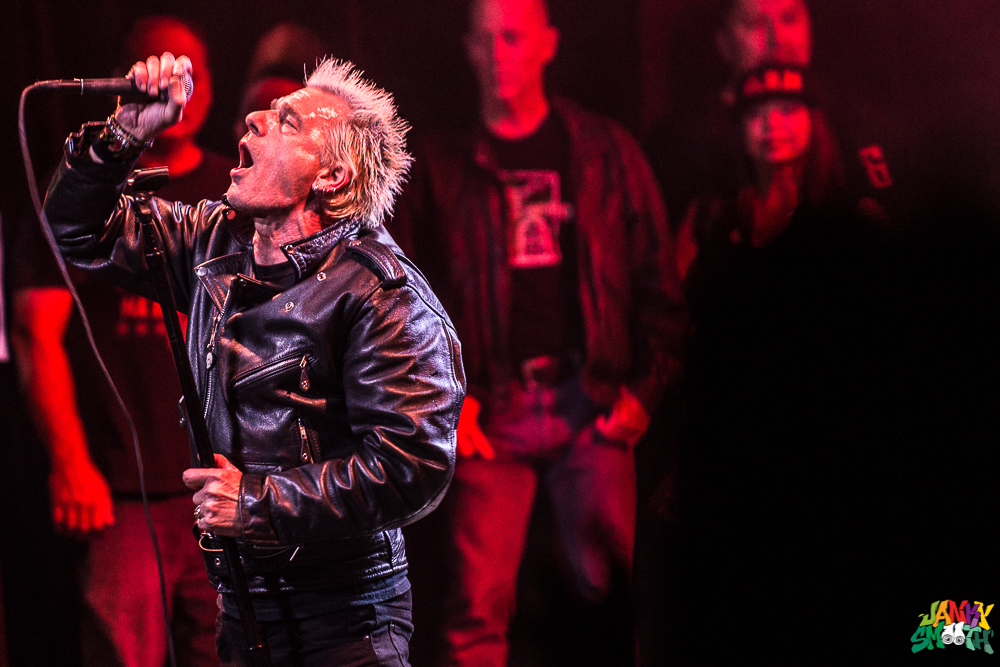 It's 8pm in Southern California, the night before Punk Rock Bowling kicks off in Las Vegas: do you know where the local punks are? You might assume they're all somewhere between another vegan straight-edge food stop and pure Barstow bat country; in reality, a number of them are sticking close to home and swimming in the perks of perfect proximity.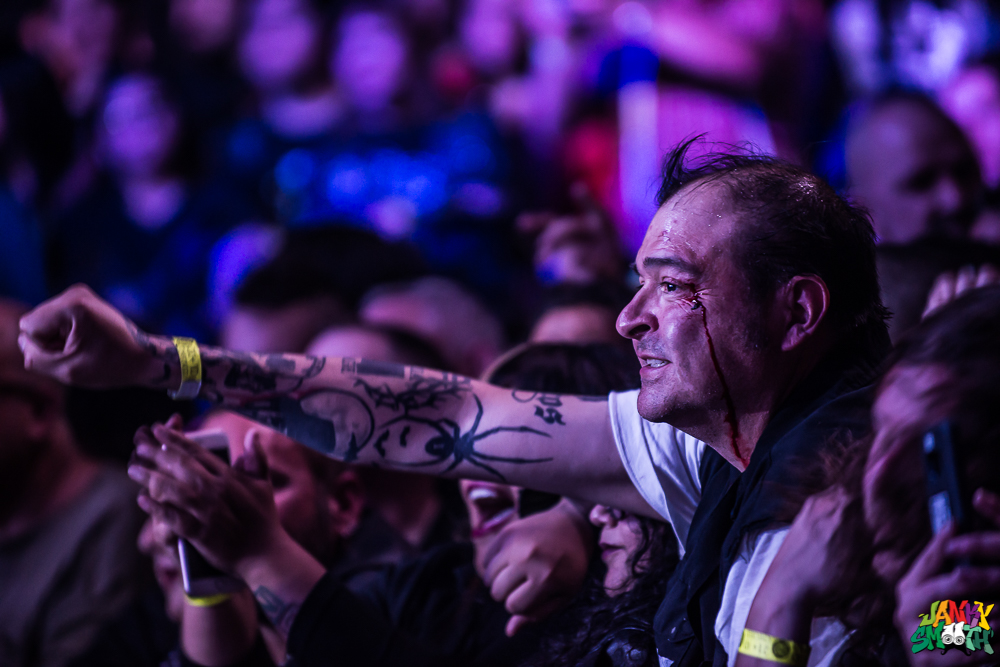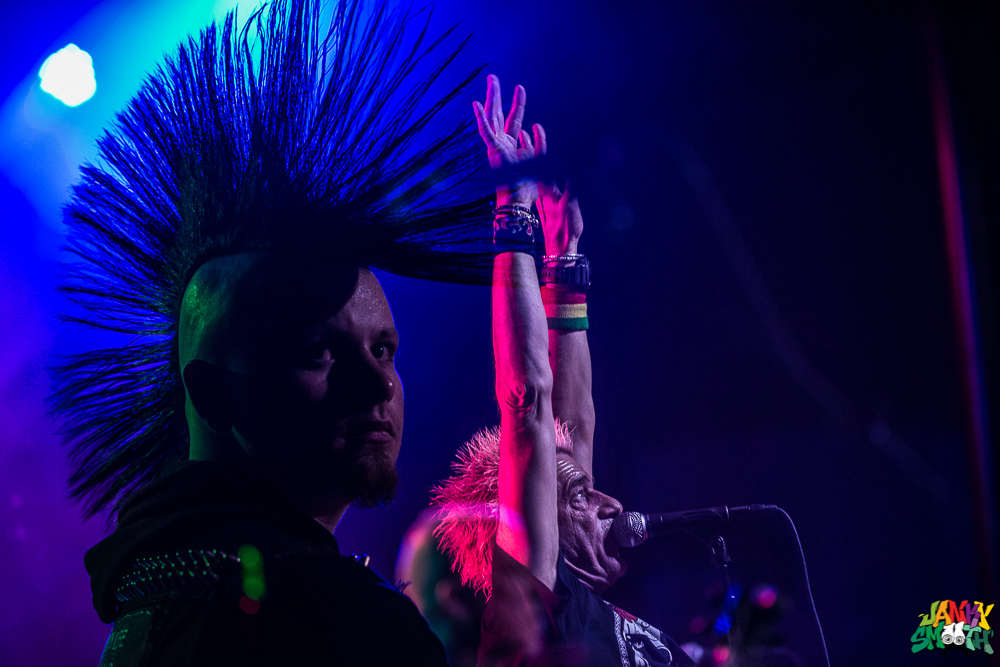 It's this crowd I thoroughly appreciated sharing time with on a just right Friday night at Santa Ana's OC Observatory. I haven't nailed down my theory on why they stayed: maybe some got a late start and headed out after, maybe this is where the class lines are drawn (PRB ain't cheap), maybe they just don't fucking care about the festival. Either way, staying home didn't mean losing out, as this lineup brought out a healthy and hyped crowd, ready to catch some PRB acts without having to dive into Las Vegas decadence, depravity, and possible debt.
Unfortunately for the opener, Spain's CRIM, who deserved a bigger audience, the crowd came out in a slow trickle. CRIM has a compelling, if confusing, take on Oi!—the influence is so obviously there but the lead vocals are far raspier. The vocal harmonies bring a bit more of a pop tinge with how clean and harmonized they are, and I don't even know where to start with those classic rock solos. I hope CRIM gets to spend more time on American soil and finds a more robust welcome somewhere out here.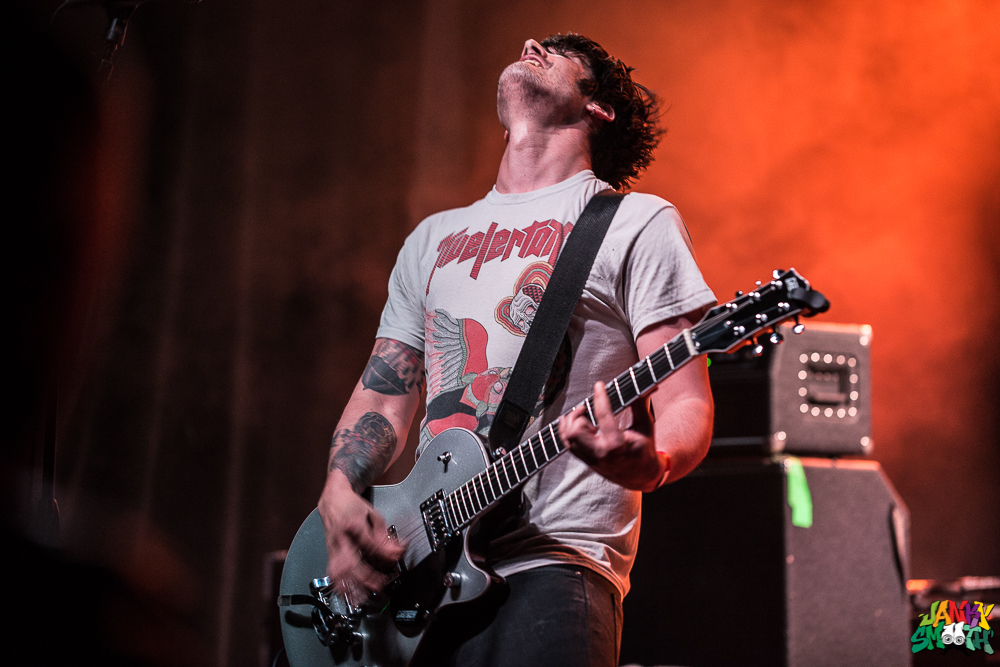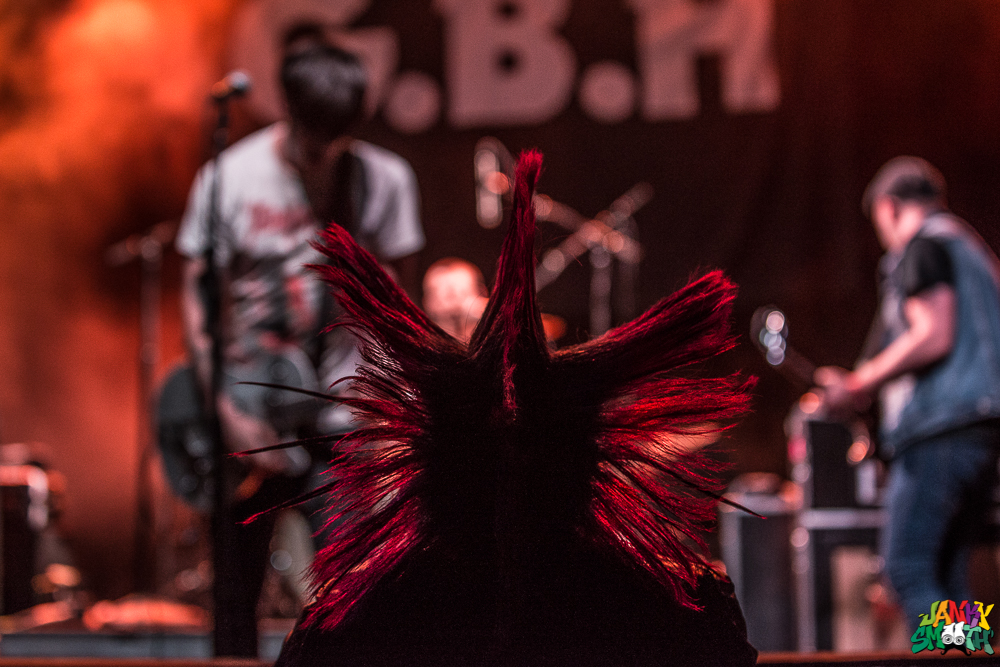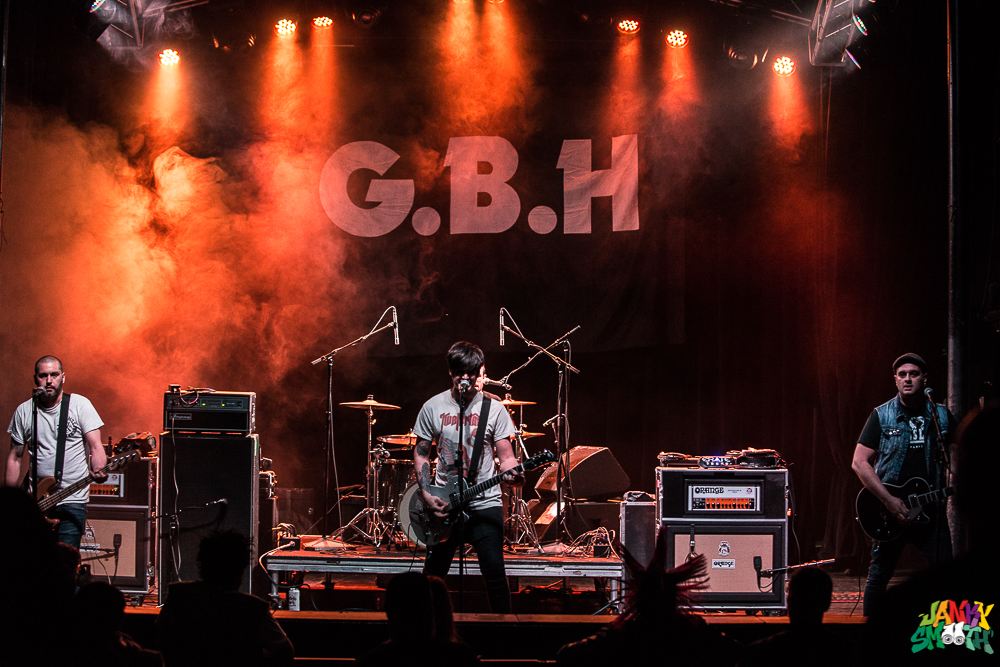 Up next were Bad Co. Project, care of Berlin, by now the crowd was looking fuller and spikier. The pit was slow to start, finally finding its footing during this set, but it didn't let up once it got going. For those who don't know—I certainly didn't—Bad Co. Project could also be called sometimes-Oxymoron. Oxymoron was a German Oi!/street punk band that enjoyed a healthy underground following and was active from 1992 – 2002. Not only were a number of Bad Co. Project's songs originally written for Oxymoron but they play a number of actual-Oxymoron songs as well and tonight was no exception. If you've never heard of Bad Co. Project but you love Oxymoron, find your way to a show and partake in the raw energy that is Sucker's infectious stage presence.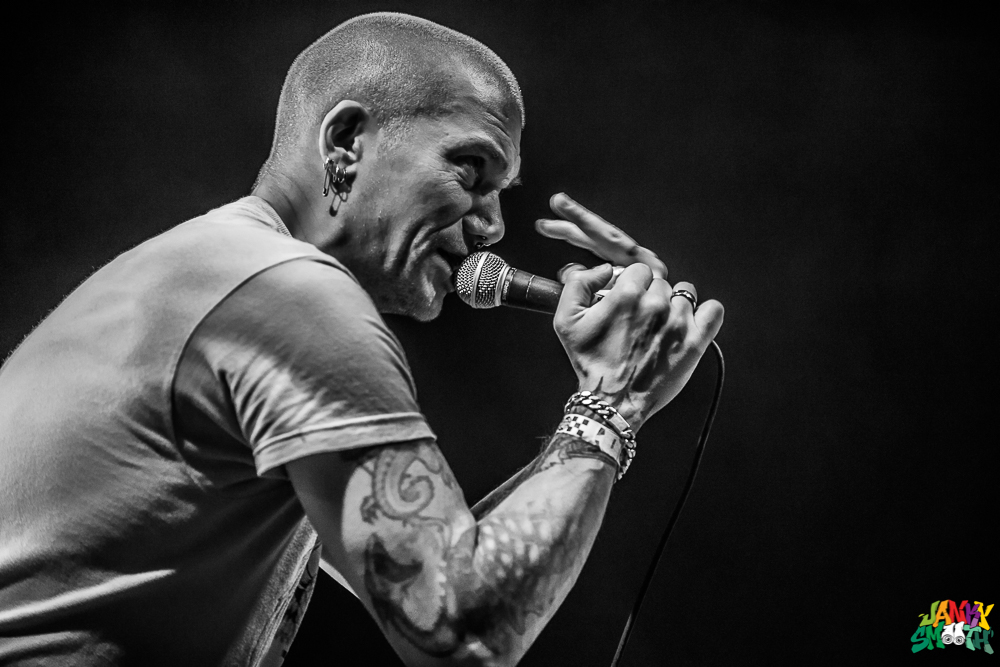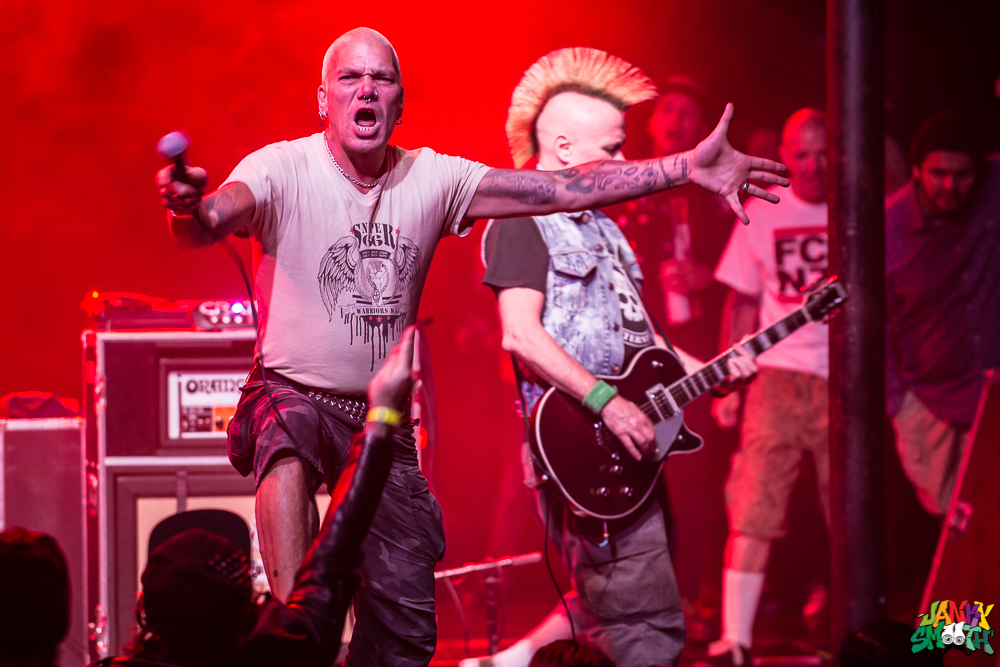 The Angelic Upstarts got going with little more than a wave and a rousing rendition of "Two Million Voices." Of course the lack of talking didn't last long—loquacious vocalist Mensi wouldn't allow that. The chatting begin with the normal stuff: an introduction to the bass player for the evening, a local named Frankie who'd saved The Angelic Upstarts by picking up a bass for the first time ever and filling in. Then we moved into what could only be described cruise ship standup, as called out by Mensi himself. It was during one of these routines that someone's stage-dwelling plus one got into a fight with folks that I have to assume were more fans of fascism than not. Despite being right in the middle of the yelling and beverage throwing I couldn't hear much but, judging by the look of the instigators and the fact that their primary target was the man in the "FCK NZS" shirt, sometimes assumptions must be made. Watching the band get into "Police Oppression" while their friend stood on a speaker and yelled at the maybe-nazis was a sight to behold. Between the standup and the maybe-nazis, it was a bizarre moment but it woke me up when I needed it.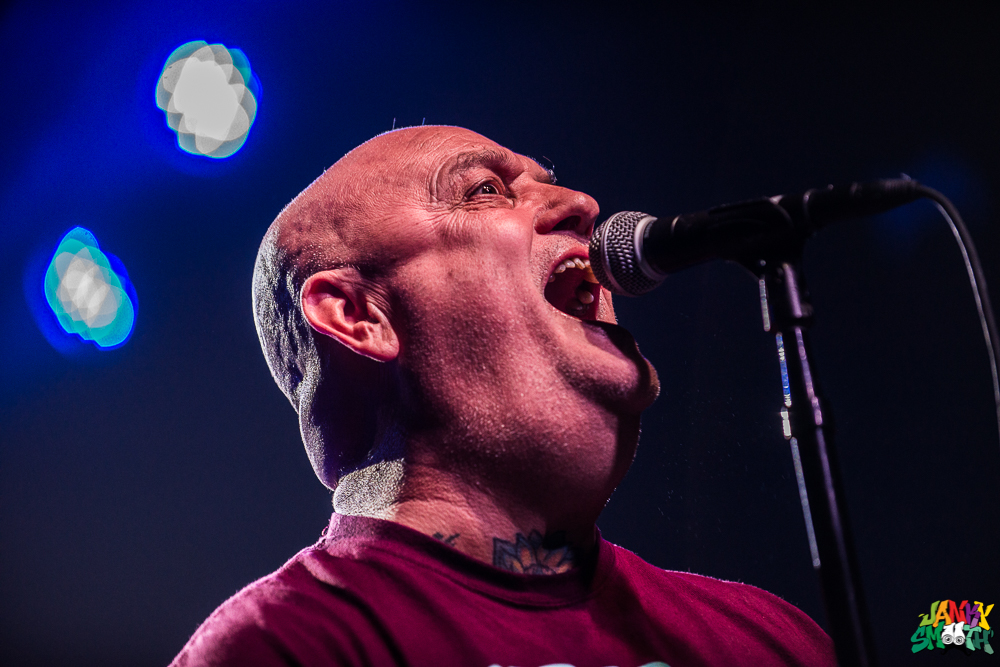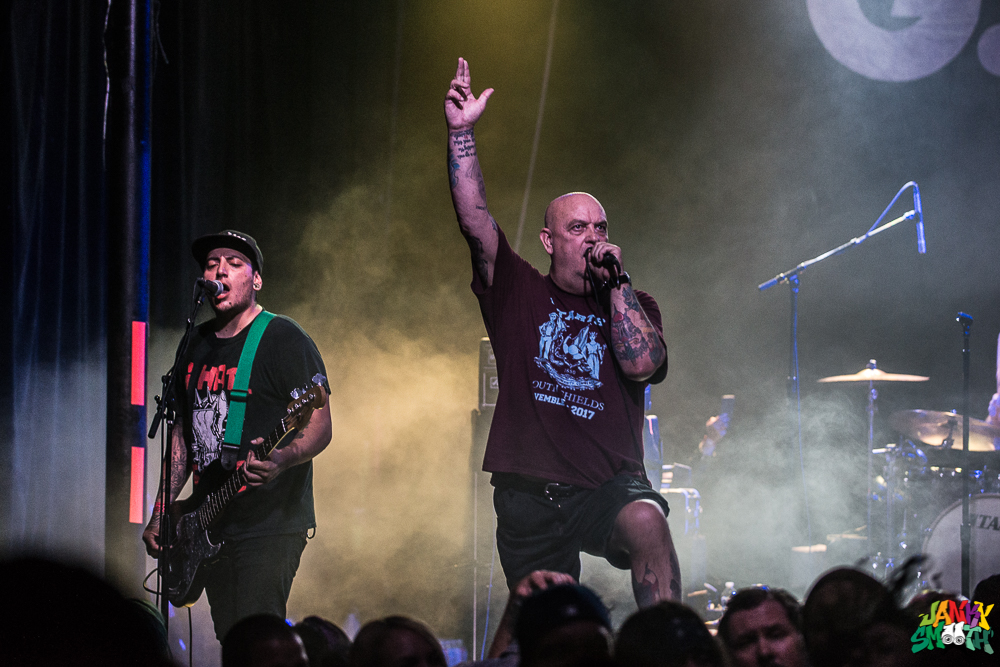 Why did I need it? Frankly, the Angelic Upstarts went on a tad too long. When there are four bands playing an 8pm show, it's probably best to have just one headliner-length set or at least let the audience know to expect otherwise. Nonetheless, we made it through and we had fun and then we got GBH.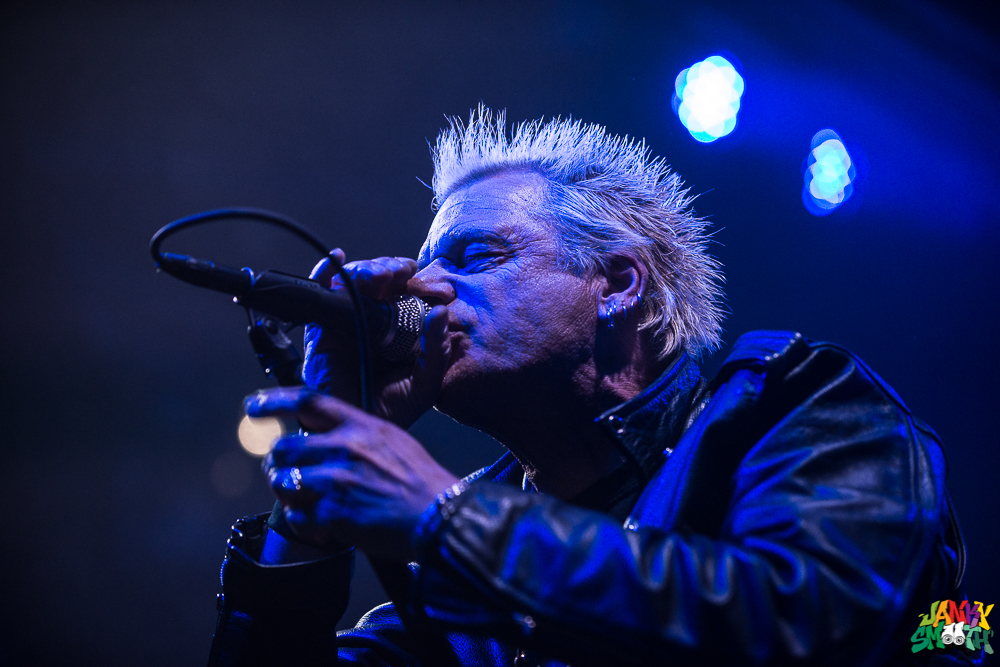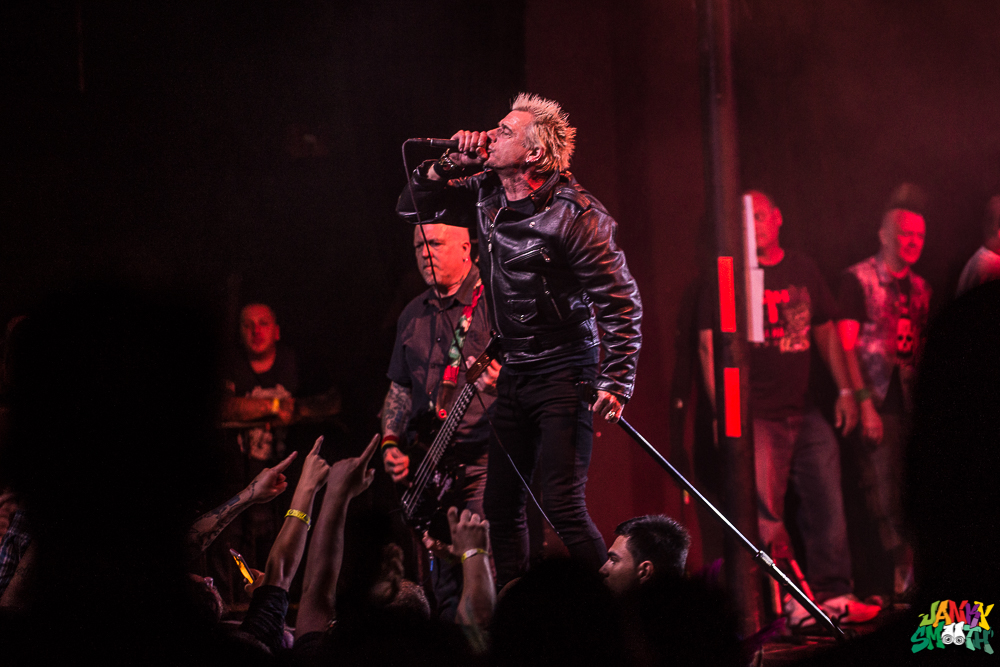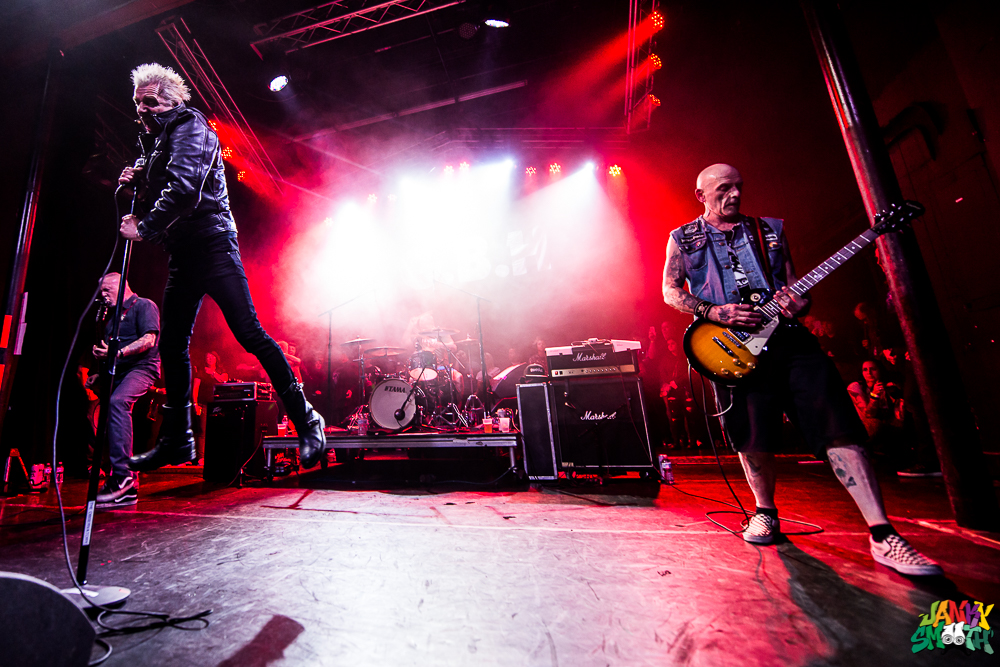 They jumped on (and brought a family reunion's worth of friends onstage with them) and right into "Birmingham Smiles."
From there the setlist was everything you might expect ("Sick Boy") and more, clocking in at about 24 songs. The set was about as straightforward as it gets. Just plain good, no gimmicks. The crowd was smiling, respectfully raucous, and had endless stage dives in them. That's about as good as it gets, no grievous bodily harm necessary.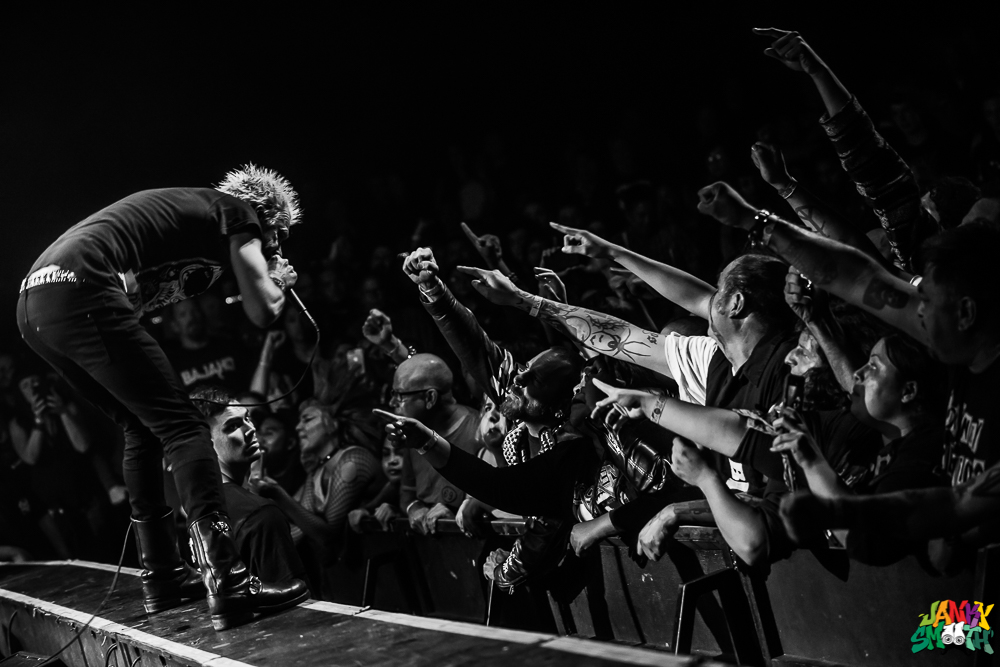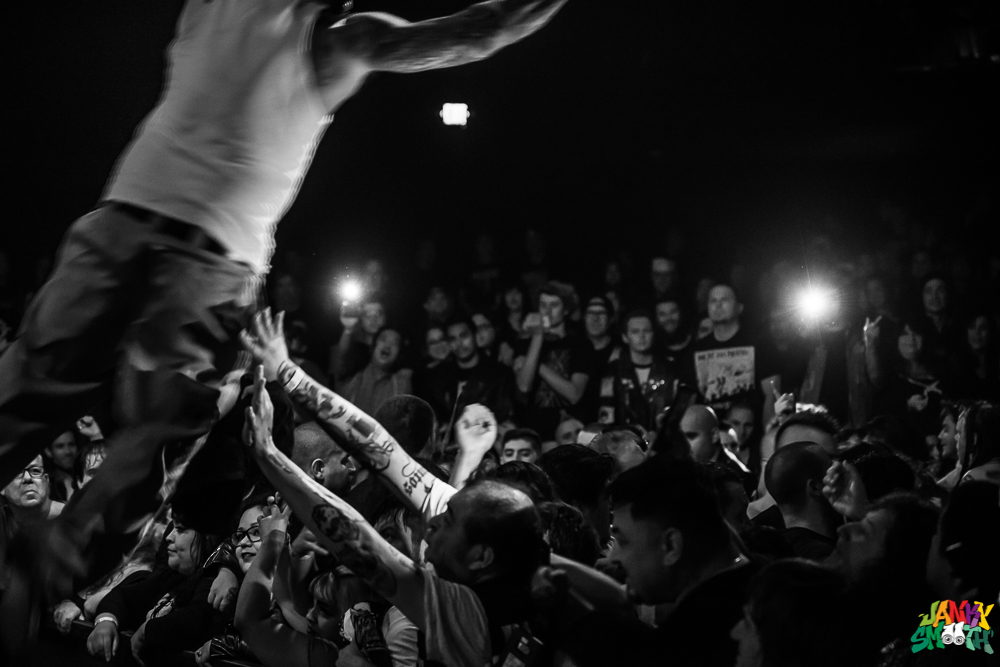 Words by: Nicole Verto
Photos by: Jessica Moncrief