Candlemass at 1720: The Church of Doom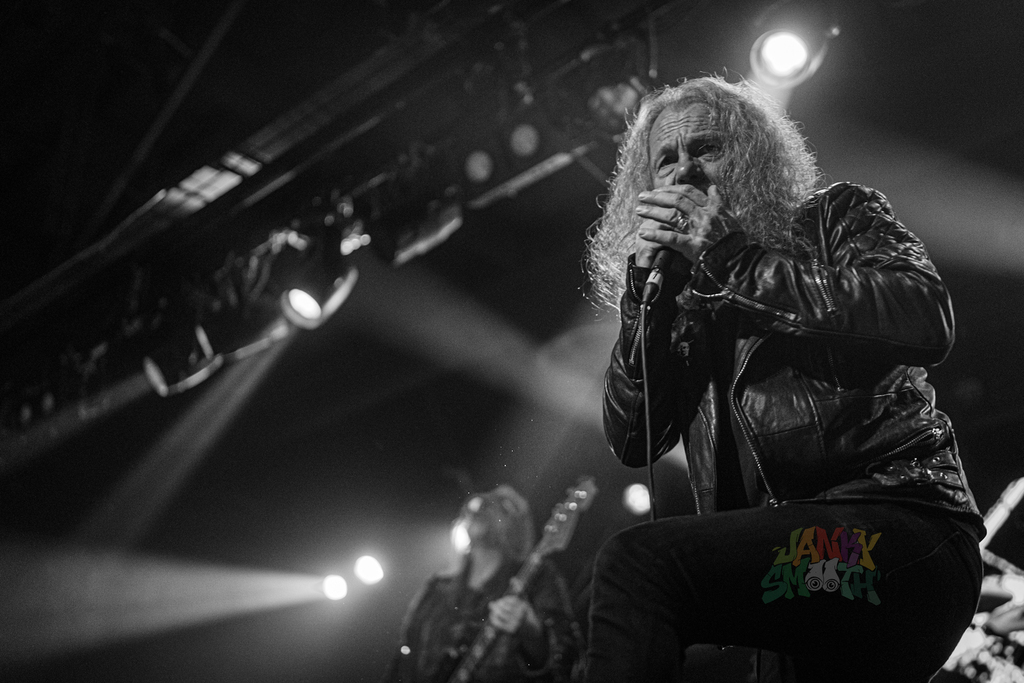 While doom metal is a metal subgenre that has come and gone in waves throughout its history, bands that enter the scene develop such a large cult following that there has never been a need for a huge influx of new artists taking on the sound. The 1980's severely lacked newer doom metal artists with the oversaturation of hair metal and thrash at the time, but Candlemass boldly took the throne as the Kings of Doom for that era when they were needed most and have maintained their legendary status ever since. With heavier psychedelic rock and metal rising in popularity again, Candlemass have once again returned to Los Angeles for the first time in 6 years for a sold out show at 1720 Warehouse to reclaim their spot on that throne. If you're in any way a fan of the olden days of heavy metal before blast beats and death growls, seeing Candlemass live is one of the most authentic ways to experience these roots of metal music that are rarely seen nowadays.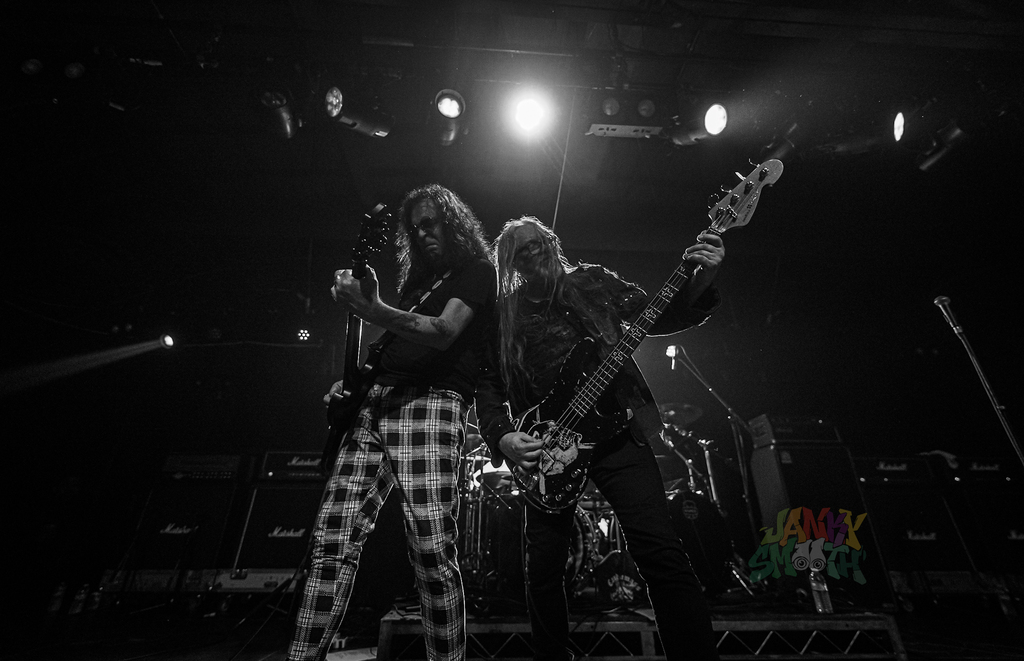 Related: Speedy Speedy Speed Metal – Midnight at Union
1720 Warehouse has quickly grown to become one of Los Angeles' most iconic venues with the wide range of different genres they host, but this was surprisingly the first metal show I had experienced there. The iconic metalhead style of long shaggy hair and jackets covered with patches could be seen everywhere, but the crowd had a noticeably more 70's stoner aesthetic than the rambunctious punk-influenced energy you'd find at a thrash show or the darker gothic influenced imagery of black metal concerts. The smoking area outside was just as packed as the venue was that night, and lines for the bar were absolutely ridiculous. With Candlemass selling out 1720 that night, it was apparent that everybody there was partying as hard as possible to celebrate Candlemass' return to Los Angeles.
The first act, Early Moods leaned more towards a 1970's hard rock sound than the metal bands seen on the rest of the lineup, but they had some of the fastest songs of the evening and their heavy distorted sound could not have been better suited to kick the evening off with. The catchy riffs of guitarist Eddie Andrade followed the doom metal tradition of being the baseline that each track is built around, but Early Moods took on a much more progressive approach by transforming the riff throughout each song rather than slowing down and returning to its original state. While the band obviously takes a lot of influence from Black Sabbath, their aesthetic is more psychedelic than it is dark or menacing and Early Moods are definitely an artist that should be on your radar if you're looking for a heavier band with a groovy essence.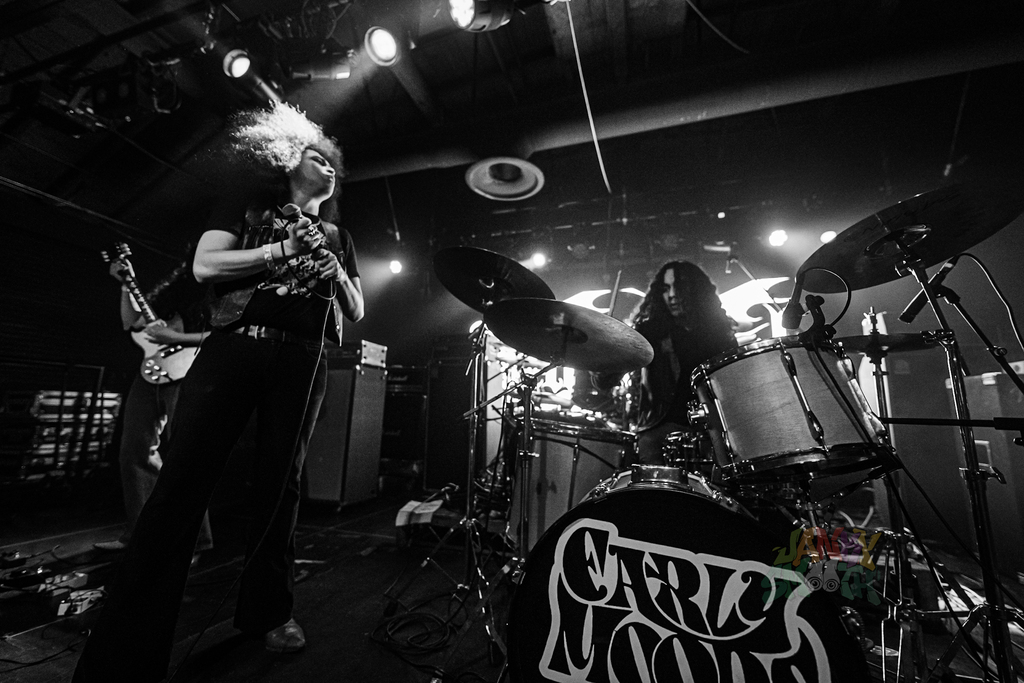 Related: Too Heavy to Die – Boris' 25th Anniversary With Melvins at Echoplex
Unto Others had an incredibly ambitious take on metal with their incorporation of post-punk and goth elements, especially heard in the vocals from Gabriel Franco with his droney downbeat singing. As bold as this blend of different genres was, Unto Others definitely appeal to a more niche audience than the diehard metalhead crowd that evening. I could see them absolutely killing it on a goth, industrial, or post-punk lineup and they would provide a breath of fresh air to those scenes with their focus on heavier and faster guitars during the verses to contrast with the more atmospheric breakdowns. While I didn't leave the show wanting to listen to Unto Others' studio material when I got home, they are an extremely unique act and I'd be excited to see what they bring to the table next if I see them on a lineup in the future.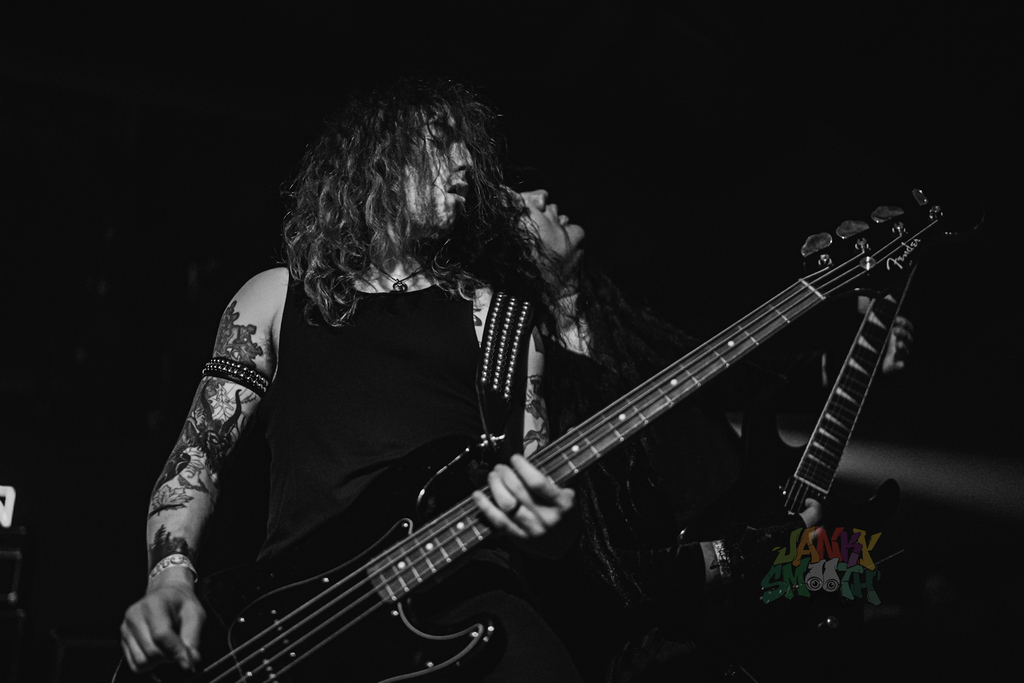 With how packed 1720 Warehouse was, Candlemass made the venue feel exponentially larger than it typically does as passionate metalheads shoved their way towards the stage to get as close as possible. The set opened with a face-melting metallic solo from guitarist Lars Johansson, setting the spirits in the room to an all time high before breaking into the riff for their classic track "Mirror, Mirror".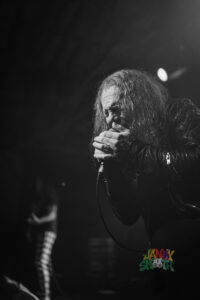 As soon as vocalist Johan Längqvist started singing, it was clear that his voice is not quite as clear or operatic as it was at Candlemass' peak in popularity. Regardless, the passionate grit that he performed with still had the same harmonious effect of feeling like you're witnessing an evil king from a dark fantasy novel as he unleashes chaos across the land. I personally prefer heavier vocal styles in metal compared to the more classical influenced singing, but it is a rare awe-inducing experience to see the more epic choral style especially in a venue as intimate as this. While the more fantasy-influenced elements of metal haven't been as common in recent decades, Candlemass have always embarked on their own journey in bringing heavy metal back to its roots from the days of Zeppelin and Sabbath.
One of the most signature elements of Candlemass, and doom metal as a whole, is the focus on a slow and heavy guitar riff being the foundation groove that each track is built around acting as a siren that calls everybody to headbang in unison. Each of Johansson's hypnotic guitar solos gave moments of rest between the explosions of slam-dancing in the pit anytime the riff came back to the forefront of the song. Candlemass fans create an incredibly ritualistic atmosphere chanting the band's name between songs with everybody in the venue clapping along with the band during breakdowns. 1720 Warehouse certainly felt like The Church of Doom for the night, and Candlemass could not have been better priests for the worship of The Riff.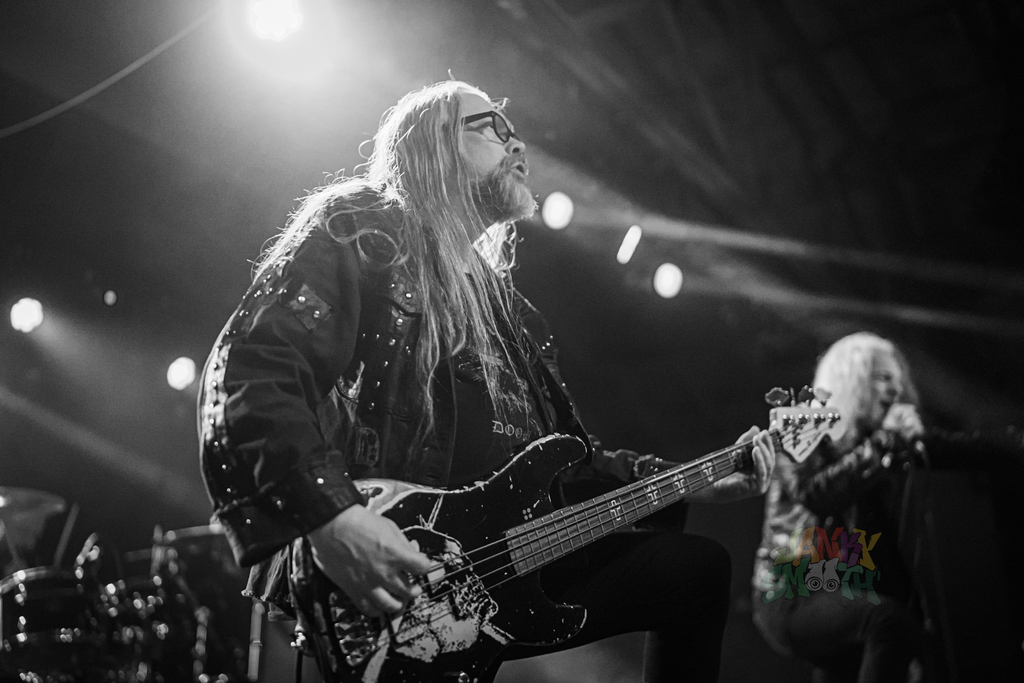 Candlemass ended the evening with their dread-filled ballad "Solitude", possibly their bleakest and darkest song. The slow and somber riff during the intro creates a deep sense of discomfort, feeling as if you are transported to another dimension's version of the medieval era as the landscape slowly turns more and more Hellish while you can only stand and watch. The mythical elements of Candlemass were at an all time high to close out the evening, but the lyrics of the track are so depressing in a relatable way that everybody was singing along as if the song was an emotional bar room anthem rather than the avant-garde showpiece that it is. With Längqvist's vocals sounding harsher nowadays, the classic song did take on a sludgier and rougher sound than the crisp dramatic style of the studio recording. The natural change in sound was more suited for a live Candlemass show in a venue as intimate as 1720 Warehouse, with the rawer energy perfectly embodying the chaos of the crowd that evening.
With how many years it has been since Candlemass last graced Los Angeles with their signature theatrical and heavy sound, this rare performance at 1720 Warehouse was not to be missed for old school metalheads or fans of psychedelic and blues influenced hard rock. If Candlemass decides to hold another mass as the Priests of Doom in Los Angeles again in the future, let's hope it's at a Church that hosts rituals as well as 1720.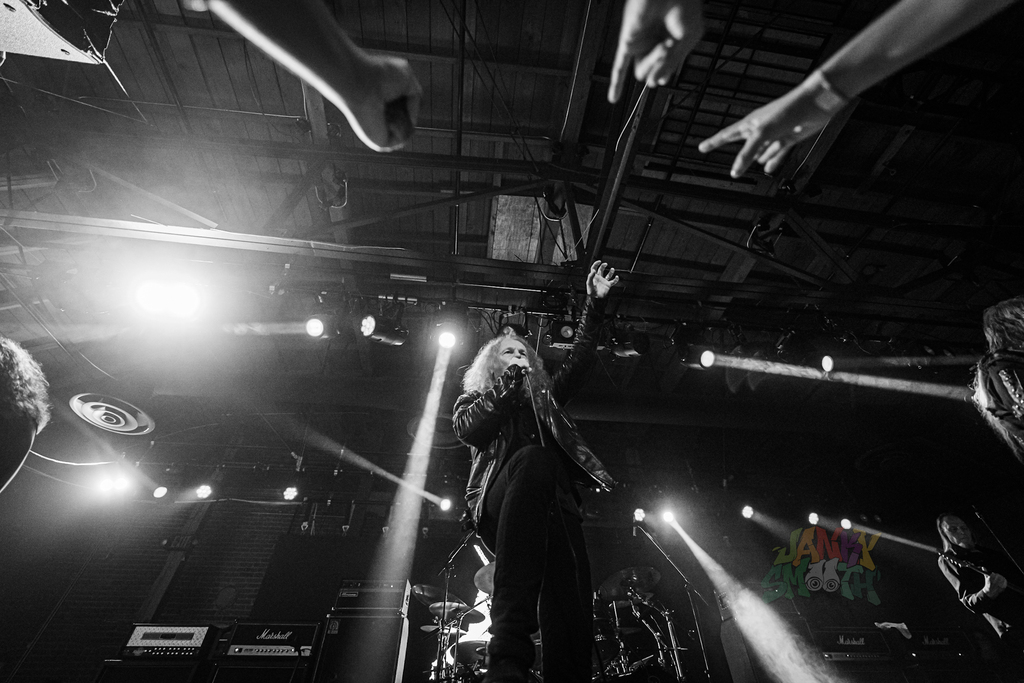 Words: Danny Ryan
Photos: Joshua Alvarez