Scowl At 1720 Sell Out The Venue But Not Their Souls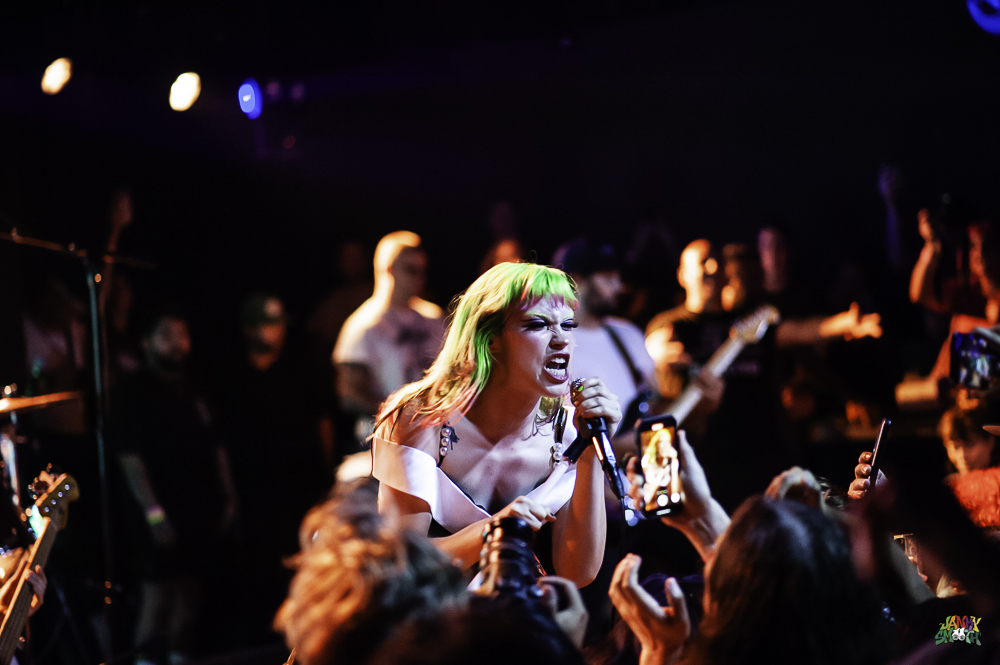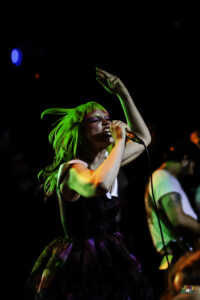 One of the biggest Catch 22's of being a punk rock fan is wanting the artists you love to succeed and reach a larger audience, while also wanting them to avoid selling out and the inevitable softening of their edge that comes with popularity. While bands that maintain a consistent sound are often doomed to become dull and uninteresting after a couple of releases, there's always a lingering fear of bringing in new audiences that don't "get it" when an artist experiments with new aesthetics or explores other genres. Scowl and Militarie Gun have both had some of the most talked about punk releases of the year, and their recent show at 1720 proved that neither artist has sacrificed their unruly hardcore spirits in the evolution of their sounds. While tough-guy hardcore purists may be complaining online about the alternative direction that these artists have been taking, it's clear that they haven't witnessed the chaotic party that Scowl creates up close in-person for themselves yet and it's only a matter of time before everybody starts to embrace the "Psychic Dance Routine".
related: Scowl Interview- Talking Limp Bizkit, Kevin Smith and Hardcore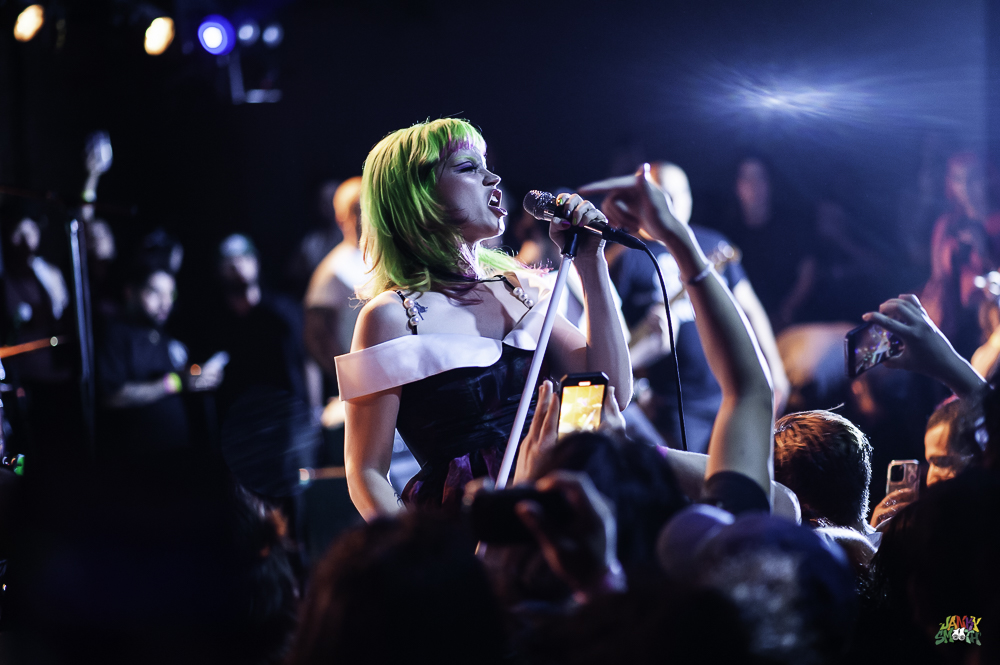 1720 has established itself as one of the best venues (if not the best venue) to fully immerse yourself in the punk rock experience. From the lack of barrier on the stage, to the overly crowded smoking section, to the paranoia about your car being broken into outside that you experience throughout the entire night; there could not have been a better choice of a venue for this lineup consisting of some of the most exciting punk bands of recent years. Especially with the show selling out, it was the prime atmosphere to experience sweaty bodies slamming all around you in passionate hope for the future of punk rock.
related: Sound and Fury 2023- The Stage Dive Will Never Die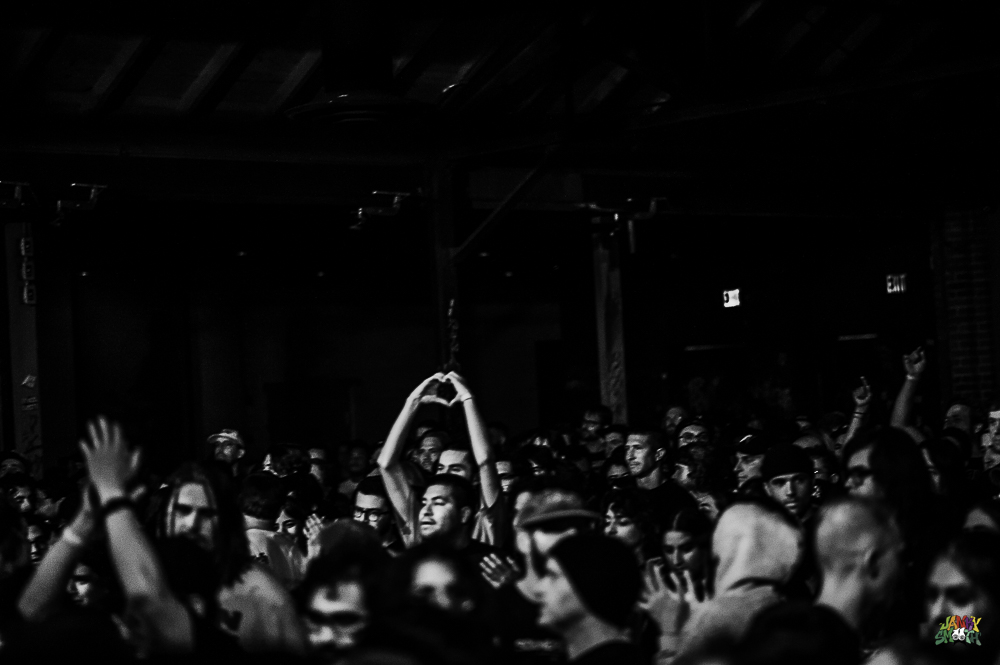 MSPAINT was a spectacle to behold with their incorporation of avant-garde elements into hardcore punk. While industrial metal is an entire scene within the metal genre, industrial hardcore has been explored much less and MSPAINT are boldly leading the expedition whether others follow or not. The focus shifted from spazzy anarchy to somber synth-heavy moments throughout the entire set, always throwing you for a loop in the most unexpected ways. The mosh pits and stage dives weren't as prominent throughout MSPAINT's set, but it was only because the crowd was hypnotized by their enormous noise-y sound so booming that all of the furniture in 1720 was vibrating.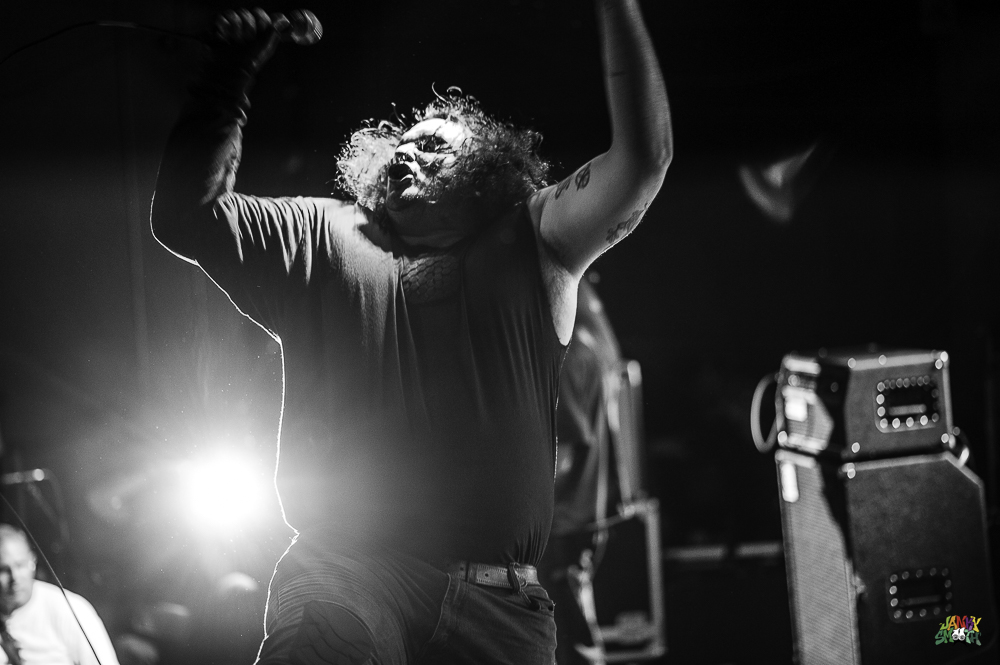 MSPAINT vocalist DeeDee has an entrancing, larger-than-life stage presence that reminded me of a punk rock Meat Loaf with the dramatic vulnerability he expresses, immersing everybody in the room to feel his emotions alongside him throughout the voyage. Many outsiders to experimental punk with industrial influences hold Death Grips as unrivaled icons for the sound, but MSPAINT definitely deserves to steal that spot in the spotlight in every way with the fresh awe-inspiring attitude they have envisioned for themselves. If you're seeking out newer experimental artists with a punk edge, MSPAINT is one of the boldest and most interesting artists you could see live today and their ambition could not have been a better fit for this diverse lineup. There's no doubts that we'll soon see MSPAINT reach audiences outside of the punk scene with how much genuine passion their performances encompass.
related: Risks Make Better Memories Than Nostalgia- Sound and Fury 2022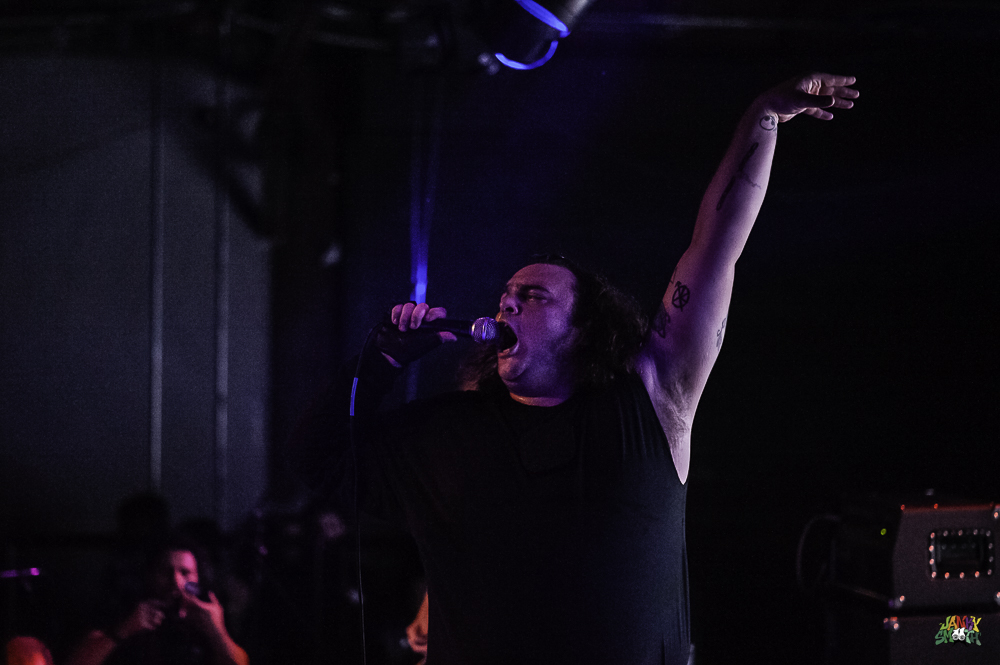 Militarie Gun is an incredibly difficult band to describe to someone who has never heard them before. They have the anthemic aura to their songs that you would find at an emo show with infectiously catchy choruses resembling 90's alternative radio bands like Third Eye Blind or
Weezer, along with the experimental breakdowns that you'd see in post-hardcore. Even with this variety, Militarie Gun never lacks the aggressive charisma that punk rock is known for and demands that everybody slam in all directions with their uplifting sound. Militarie Gun would be one of the first bands I'd recommend to any fan of pop punk or emo, but they'd be at the top of my list for hardcore punk enthusiasts as well. Hell, they'd even be one of the first bands I'd recommend to fans of any genre with how irresistibly magnetic and unique their aura is.
related: Manic Fever Dream- Drug Church at The Lodge Room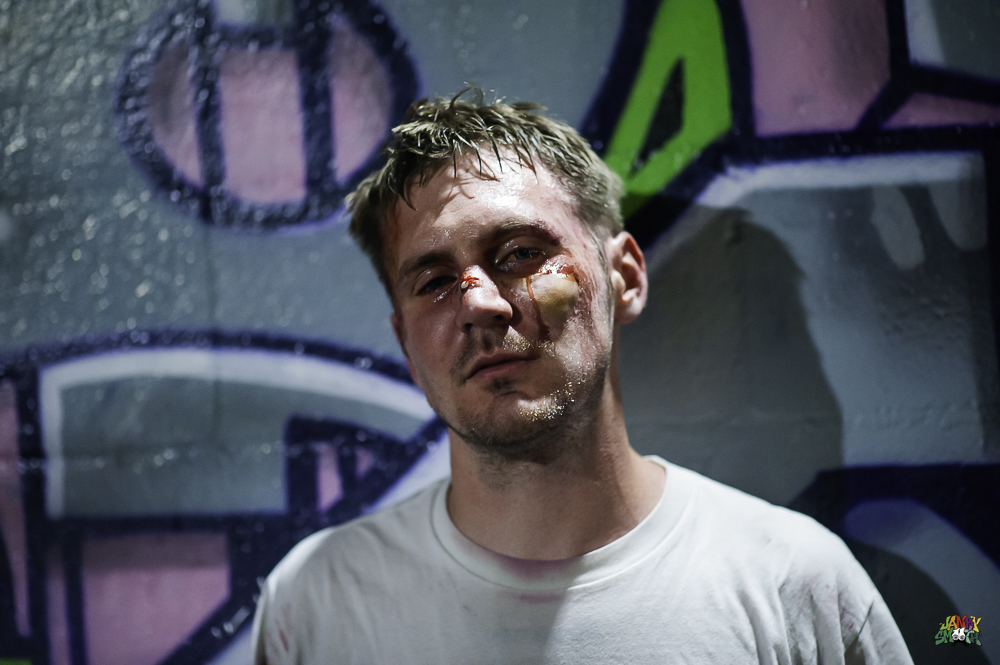 1720 was instantly filled with the most groovy ambience as soon as the opening bassline to "Pressure Cooker" could be heard. The single is easily one of the most instantly appealing rock songs that I've encountered in ages, sure to stay in your head for at least a week upon your first time hearing it. The song's recent inclusion in Taco Bell commercials has not jaded fans in any way, with the audience pogo-ing just as hard as they did when it was first released. Frontman Ian Shelton's signature "Oooh Oooh" ad-libs had fans chanting along ecstatically as he rocked a custom Militarie Gun bulletproof vest and crowd-surfed almost as much as the audience did. Although Militarie Gun does embody the more emotional side of punk rock with most of their material, tracks like "Pressure Cooker" prove they can manifest pure unadulterated fun in the most genuine way whenever they please.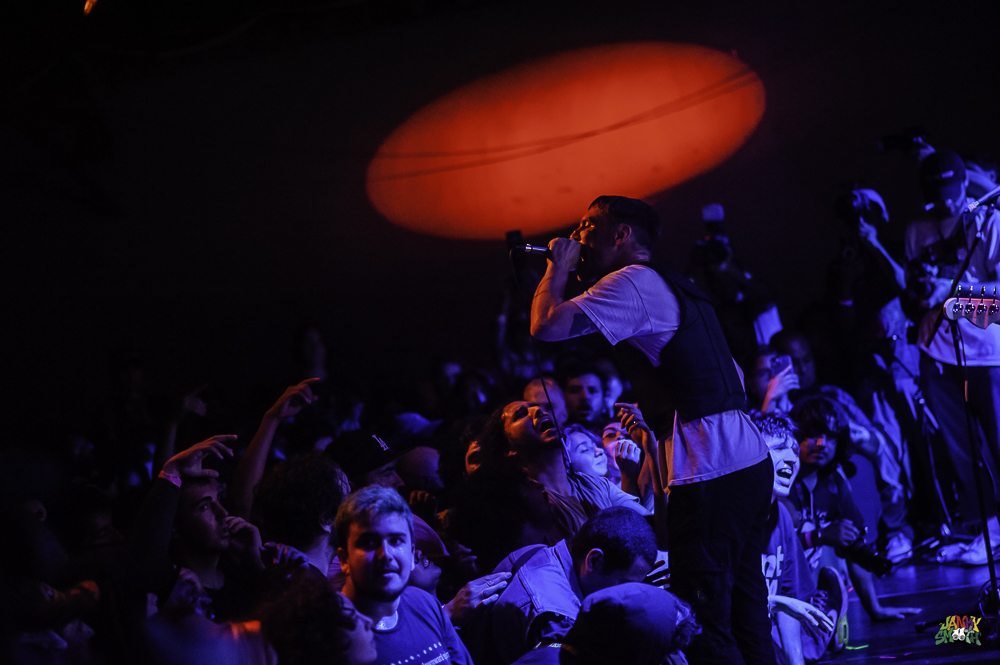 Even with the mainstream attention that Militarie Gun's newest release has been receiving, they are completely aware that the barebones raw nature of their earlier material will incite the highest level of rabid mayhem from the crowd; ending their set with "Ain't No Flowers" followed by "Big Disappointment". While "Big Disappointment" was re-recorded for the recent debut album, I was incredibly shocked not to see "Ain't No Flowers" present with how popular the single was in bringing them attention when they first started. Hopefully we receive a re-recording of the track at some point in the future, but their recent performance of the classic song at 1720 proved that it will remain a fan favorite no matter how much they grow. Although I was a fan of the more polished production on their recent debut, I would absolutely love to see them release a live recording to hear the new tracks with the gritty sound that their live performances offer.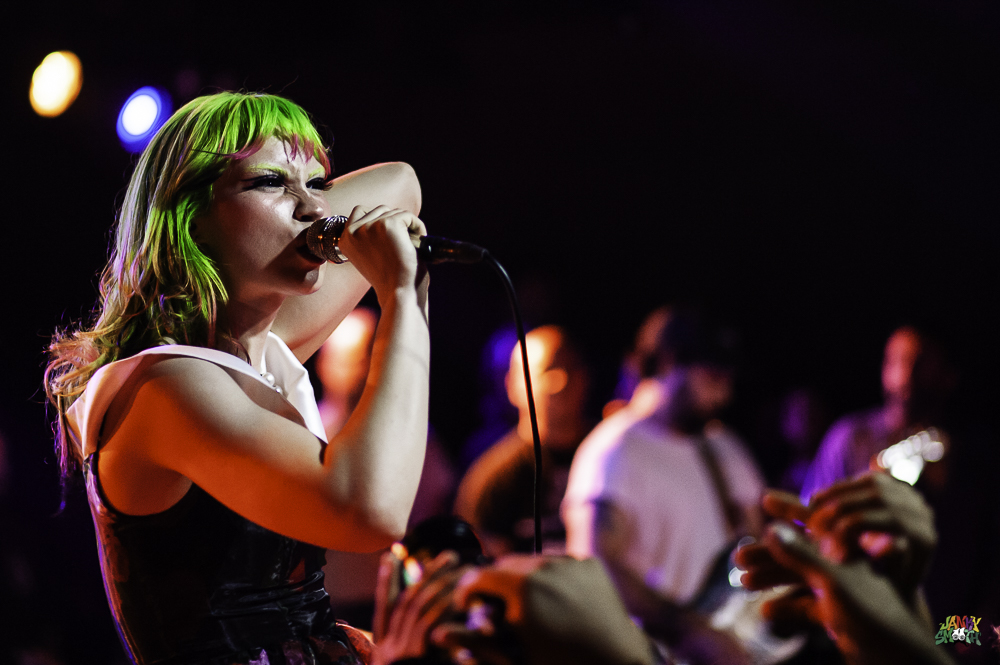 Every time I have seen Scowl before the new EP they've ended the set with "Bloodhound" as the finale but they opened with the track this time, almost signaling how much they've evolved as artists and have entered a new era. Starting off with a classic was the perfect way to ease the hardcore purists into channeling their adrenaline into the Psychic Dance Routine material coming up next, with the chaos in the room staying just as prominent when they broke into "Shot Down". The track is personally my favorite on the new EP, with its juxtaposition between the harsher rapid punk verses and the poppy garage rock-influenced chorus creating an experience that feels like grooving on a disco dancefloor in the middle of a riot.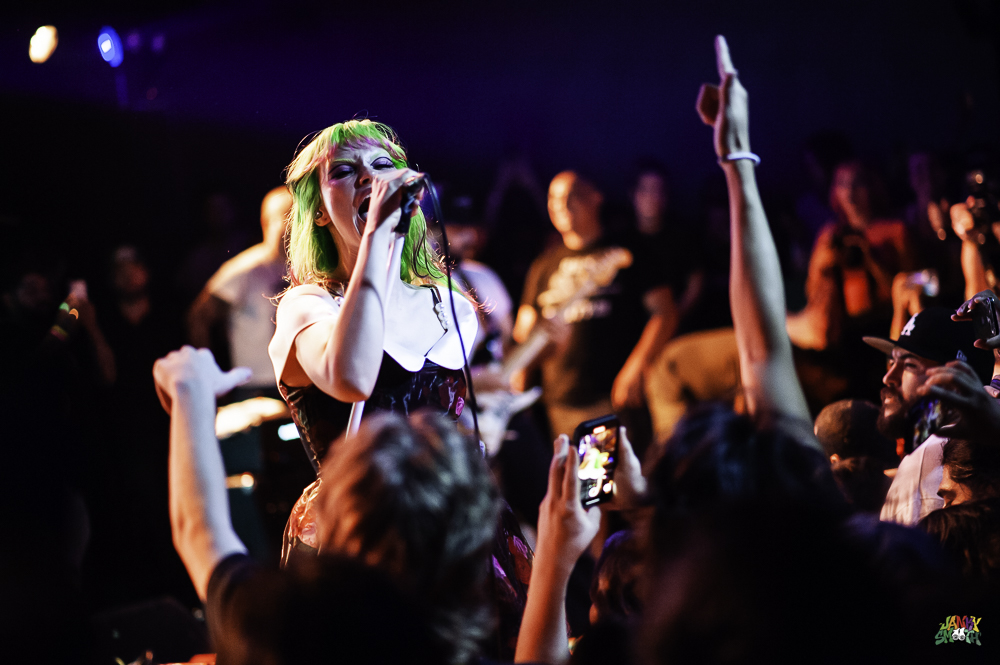 One of Scowl's greatest qualities is their skill in making sure that everybody in the room feels like they can participate in the chaos, even those who have never stepped foot in a hardcore pit before. Vocalist Kat Moss has the most electric stage presence as she thrashes along the stage, having some of the most iconic stage presence out of any frontman in recent memory (punk or not). Even with their limited discography of 1 album and 2 EPs, Scowl has already proven themselves to be a punk band that will stand through the tests of the time. They fully embrace the genre breaking experimentation of modern alternative music, staying fresh and exciting to younger audiences while also wearing their old school punk influences on their sleeve performing with the crass attitude that has rarely been seen since the Decline of Western Civilization days of hardcore. With how many different eras and movements of punk music that have come and gone throughout the years, it's incredibly impressive to see an artist that's able to appeal to such a wide range of age groups.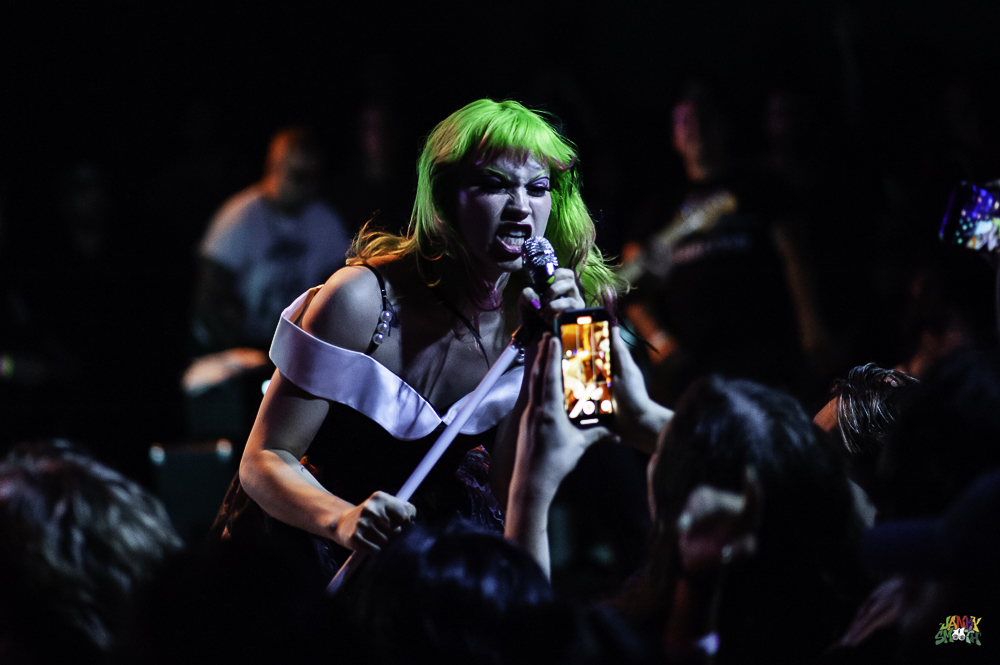 Most times that I've seen Scowl, they've performed an unexpected cover that always surprises me (especially Waiting Room by Fugazi at Sound and Fury 2022), but this set purely consisted of original material. With the variety of sounds that Scowl has under their belt at this point after the release of their new EP, they've evolved far past the point of needing a cover to mix the energy up between the moments of fast-as-hell noise-y chaos. I truly don't think that I've seen any artists evolve as quickly in a short amount of time as Scowl has, becoming exponentially better and better performers each time I see them. It's almost unheard of to witness a band go through this many eras so rapidly, with the speed and ambition of their music representing their history in the most accurate manner possible.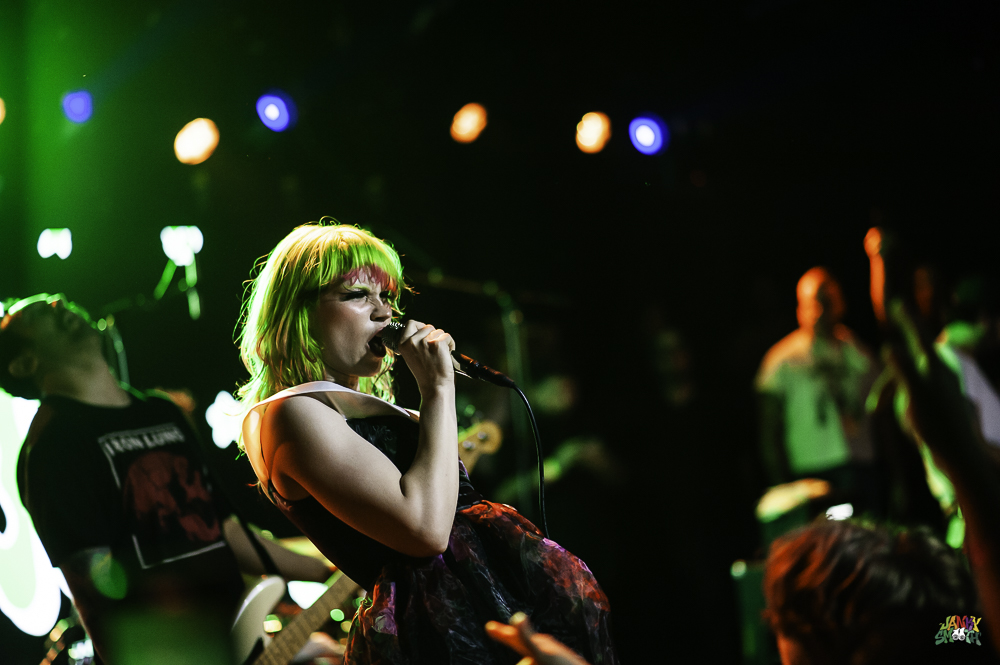 Most people saw the last song of the evening coming when Scowl broke into "Opening Night", the track from the newest EP containing the most influence from early 00's garage rock revival bands like The Hives. To be honest I was skeptical about the new direction upon the single's release, but it really has grown on me upon hearing it alongside the other tracks from the new EP and it's one of their most inviting songs to get everybody in attendance moving. Experiencing Scowl's newer material live feels like being immersed in the mosh pit of an abstract dream that you have trouble explaining to others when you wake up. Seeing the apeshit response to musical styles that traditionally don't receive that sort of violent reaction is a rare opportunity that only a punk band as experimental and forward thinking as Scowl could succeed in creating.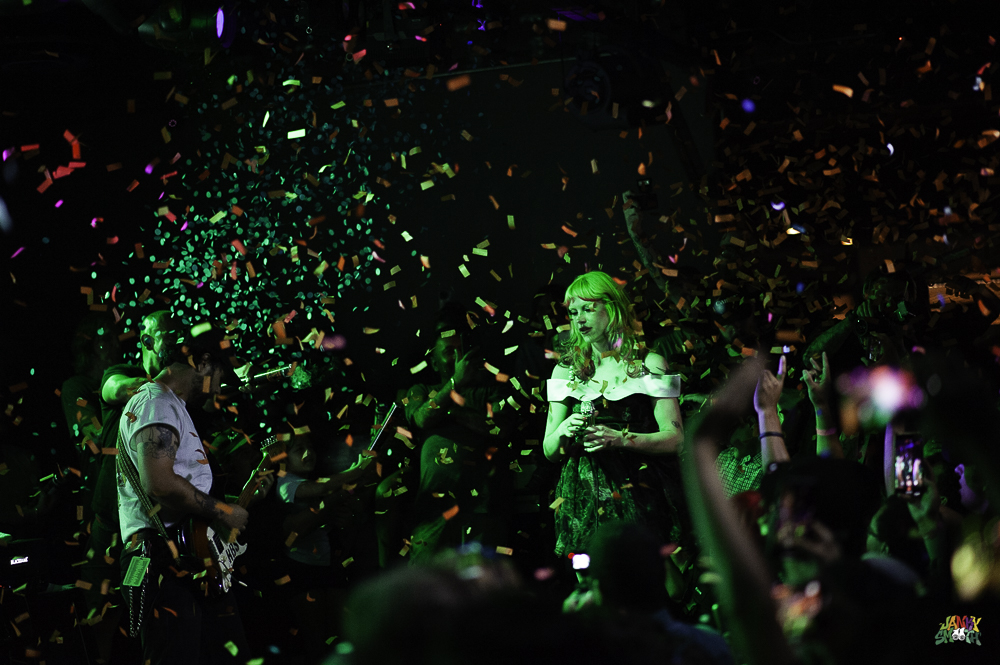 Most of the greatest eras of hardcore punk came out of scenes that hosted completely different fanbases as well; whether it was skate punk and ska in the 90's, goth and new wave in the 80's, or metalcore and emo in the early 00's. If you're truly invested in the future of hardcore, it's essential to promote crossover artists like Scowl and Militarie Gun in creating a diverse environment that straight-forward breakdown-heavy bands can also thrive in as well. Scowl and Militarie Gun both have bigger visions for hardcore music as a whole, and there's no better time than now to open yourself up to the new wave of punk that is destined to take over. In the words of Scowl's "Opening Night", "It's just part of the plan".
Words: Danny Ryan
Photos: David Smith