Birthday Boogaloo: Burger Boogaloo 2019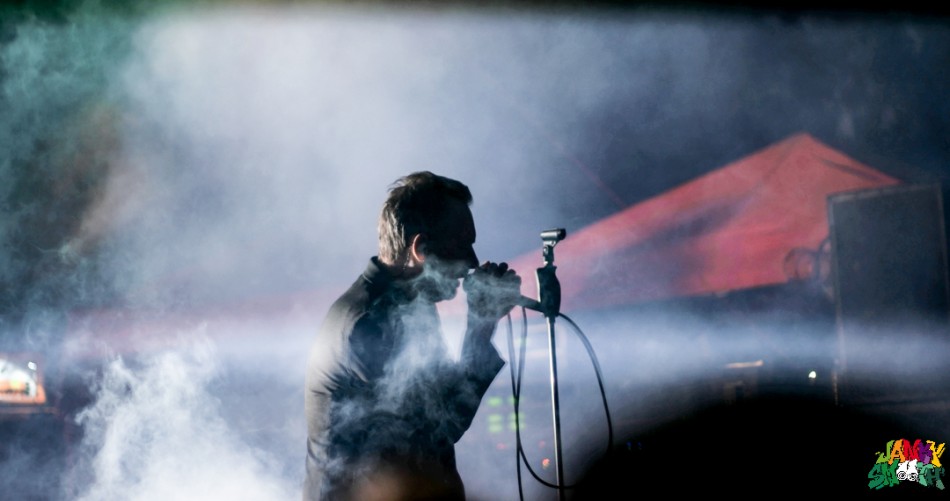 Words by: Nicole Verto
Photos by: Workhorse Studios
I'm supposed to be starting this with some glorious cliche about how Burger Boogaloo is "bigger and better" as it celebrates ten years of weird punk fun but I can't because it wasn't those things.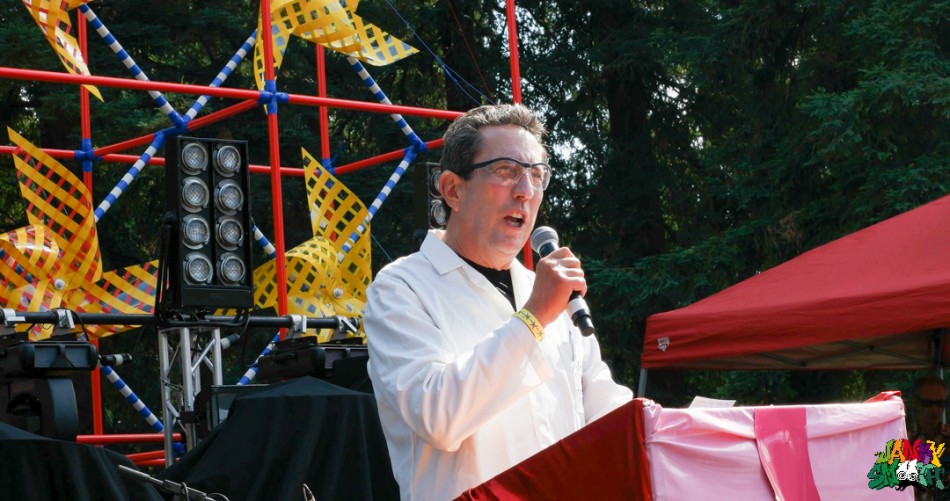 First of all, it was held in the same space but a smaller portion of it. This year, the festival downgraded from two stages to one and closed off access to the amphitheater. Rumors swirled on rays of sunlight. "It's probably because of low attendance. That's the only reason it could be, right?" "I heard it was so they wouldn't displace folks living here."
Whatever the reason, there was one stage and some people did not love that. I am not one of those people — the stage was positioned such that you could hear and see from everywhere. This enabled groups to hunker down in one spot all day and it made the festival seem more intimate — from more conversations to strangers to feeling like you were always close to the music. Basically, for their tenth birthday, the folks behind Boogaloo chose to quietly pull the crowd in a little closer instead of going the bombastic route.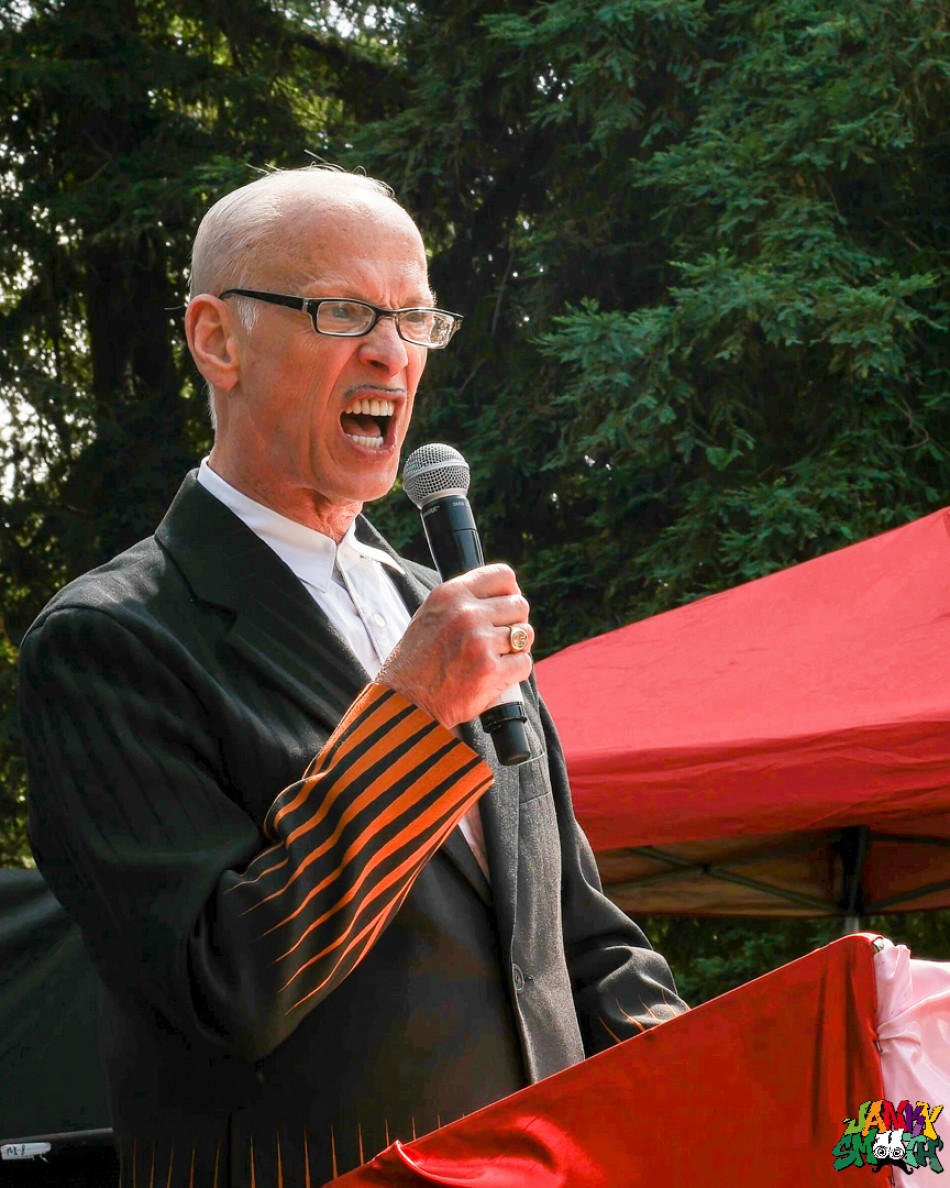 As for better, well, that's always subjective. That's a festival for you. I know this seems like a cop out but, frankly, the only thing I ever bet on is pure joy care of John Waters. Second to that, I expect a crowd peppered with people who could have stepped right out of one of his movies. That's a pretty great baseline.
DAY ONE
I feel thoroughly drawn & quartered when it comes to this band. They're not good or bad, they're a glorious time capsule of a time (the 1970's) we (the band, myself) never experienced. Their faithful reproduction, a composite pastiche of sorts, makes them untouchable in a way usually reserved only for the bands one feels nostalgia for.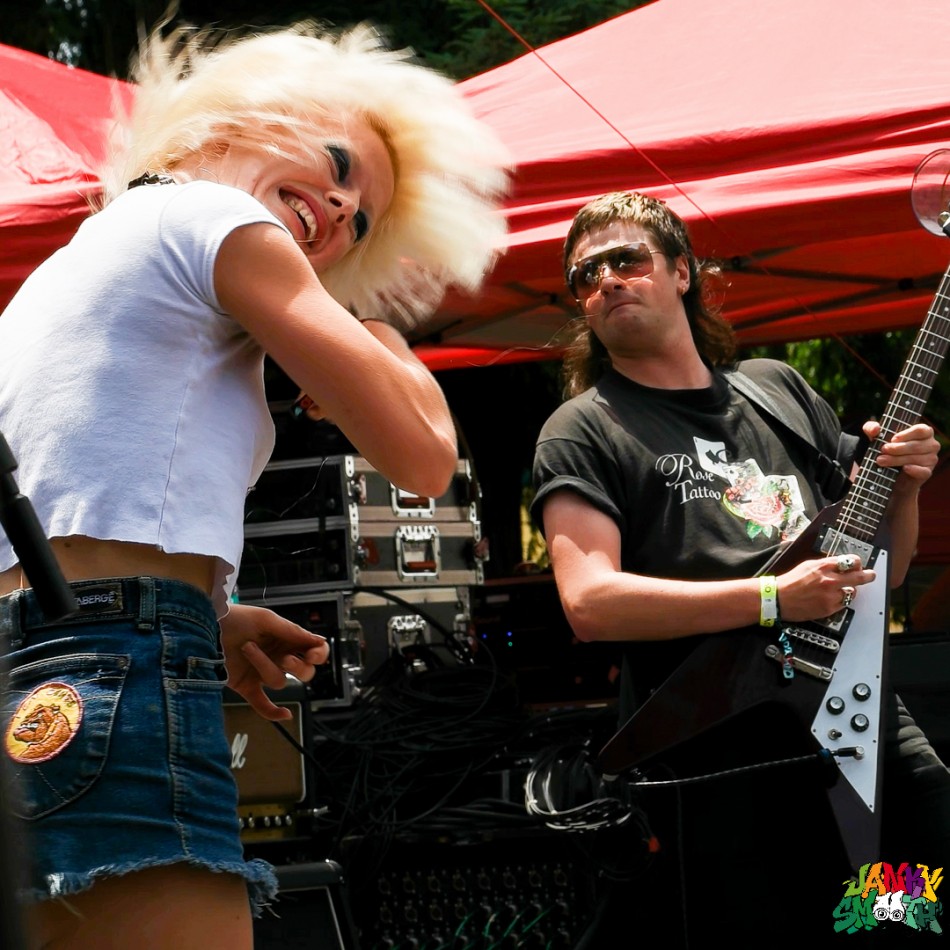 All of that aside, they're undeniably fun. Also undeniable: they deserve to be seen at night. Ideally in a smaller, indoor, club. Lead singer, Amy Taylor, is incredibly high energy and watching her dart around the stage while yelling and never slowing down is a lesson in what a great performance looks like.
But this band also begs a crowd to lose control and that just isn't going to happen at an outdoor show at 2pm. It's hot and the crowd is probably too busy thinking about whether that $10 pizza slice is worth the relief of feeding a hangover.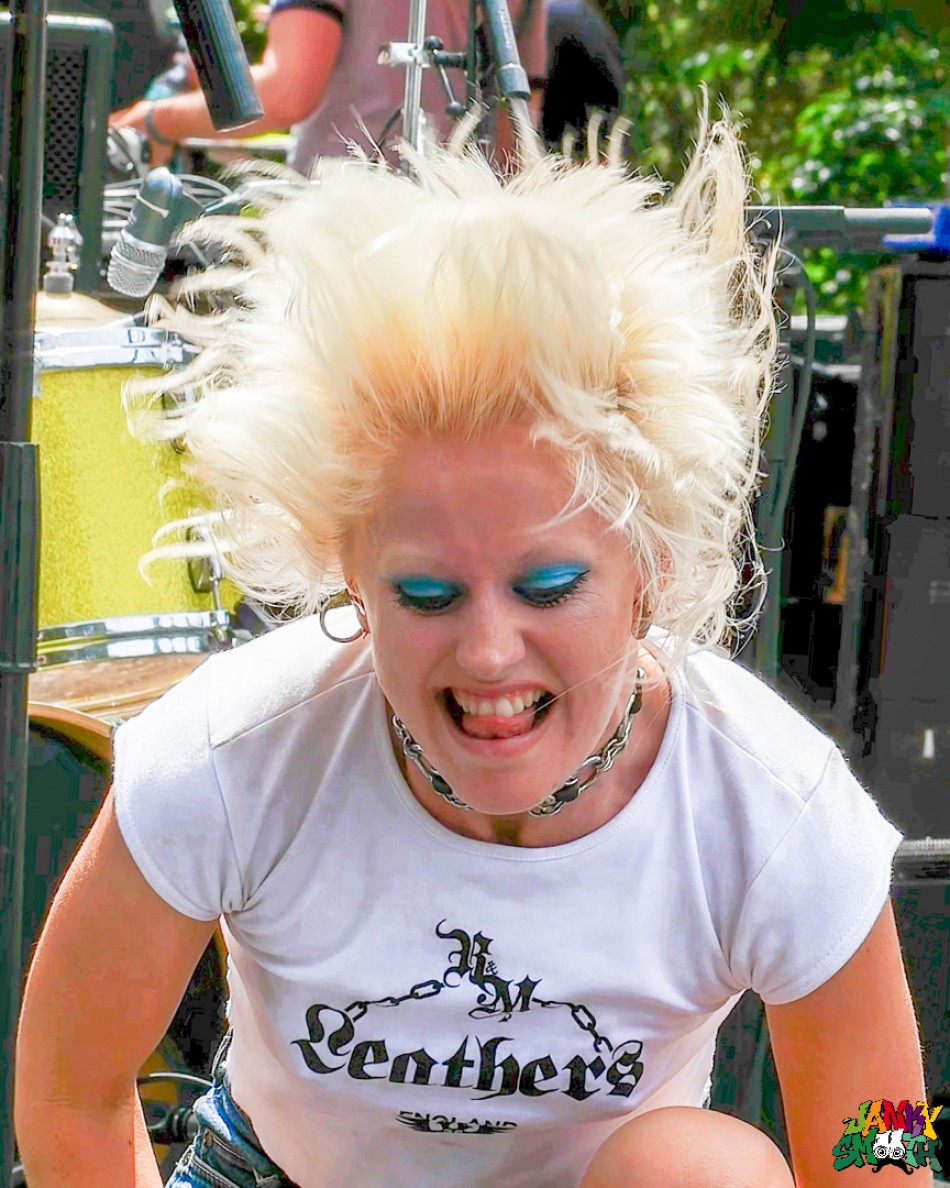 So, sure, this is better than nothing but I can't help but feel it ultimately pales in comparison to what they're capable of.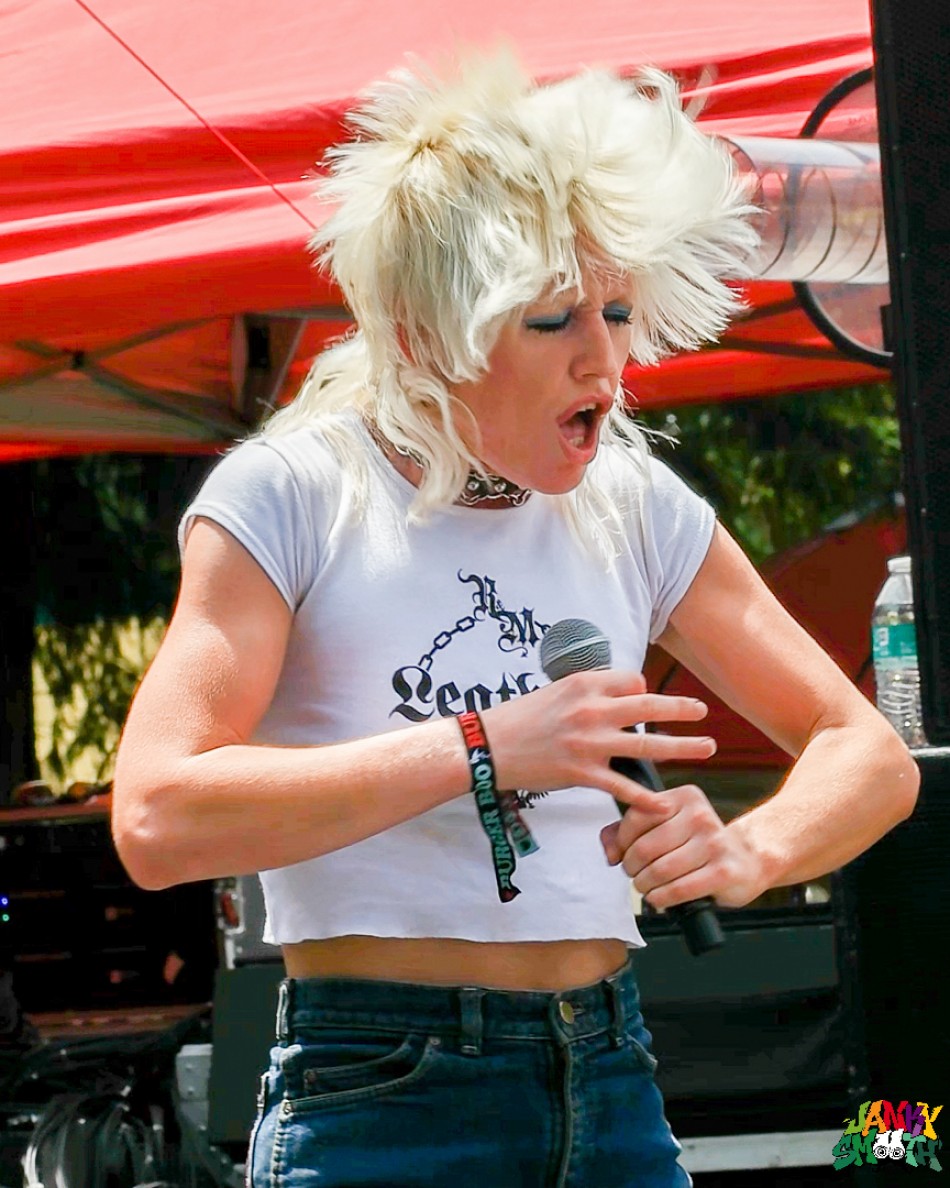 On the other side of the time capsule spectrum sit Sheer Mag. They also bring that feeling of nostalgia for an unknown but still somehow very here (okay, there: Philly) and now (2019), and that coexistence is key. Their sound has been described only one million times so here are the things everyone agrees on: a kind of classic rock of then, lots of Philly punk of now, and vocals of another world with a dash of Jackson 5. Makes sense, right?
I've seen and enjoyed Sheer Mag in myriad kinds of venues and at various times of day and they're always perfect. They played the stuff everyone wants to hear, like "Nobody's Baby," as well as a new song, "Blood from a Stone" off of their forthcoming LP A Distant Call.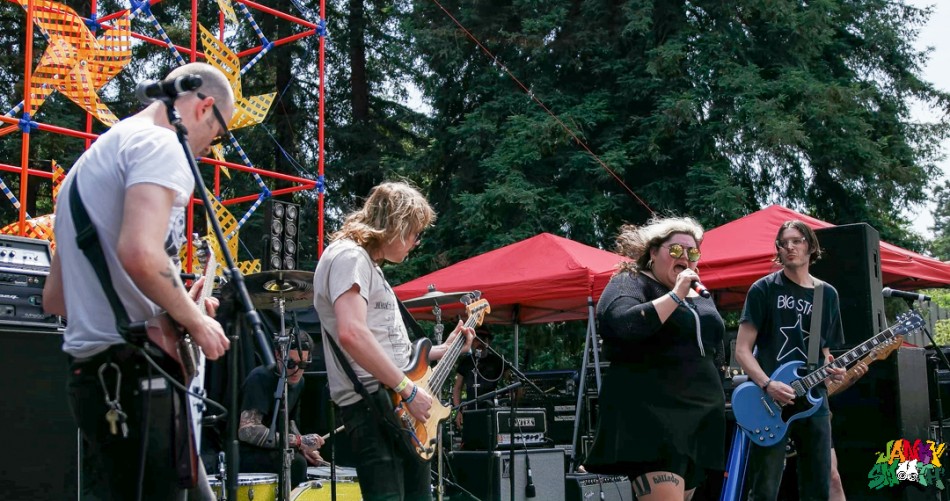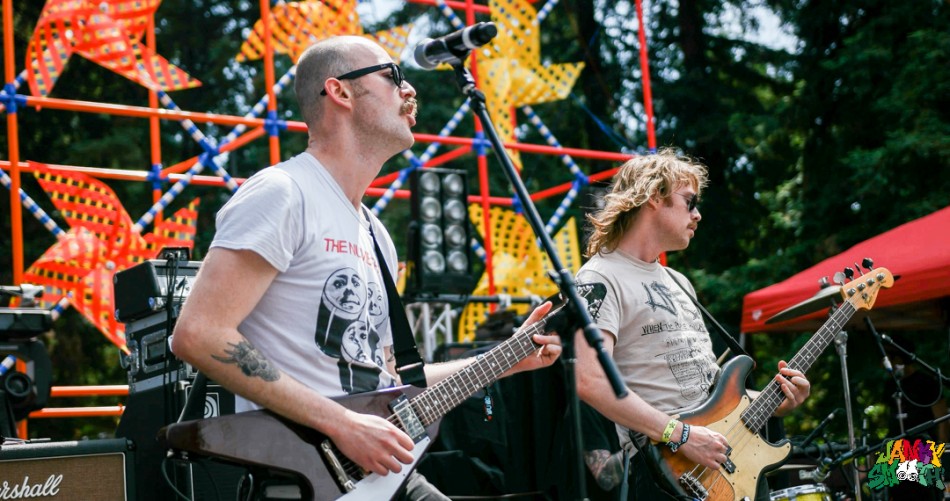 Not long into their set, a snare was sacrificed to the gods of whatever genre that particular note fell out of. It took about five minutes to find a replacement. Five minutes feels like forever to a crowd, it feels like forever in hell to the people on stage. Tina Halladay, the lead singer, handled it well and talked the most I've ever seen her talk on stage, most of it spent bantering with the crowd. Note: Fishtown is not the thing to yell at her when you hear the word "Philadelphia."
Once the snare returned, the transition back to a performance with feet in both the high energy and the quality sound camps was seamless.
Overall, it would seem that John Waters was correct when he introduced the band (maybe intentionally, maybe not) as Sheer Magic.
I love Nobunny. I especially love seeing Nobunny with people who don't know what to expect, because I refuse to tell them. This time the show had an extra dash of "what am I watching?" as it opened with a fake Nobunny who was eventually clobbered and replaced by the real Nobunny.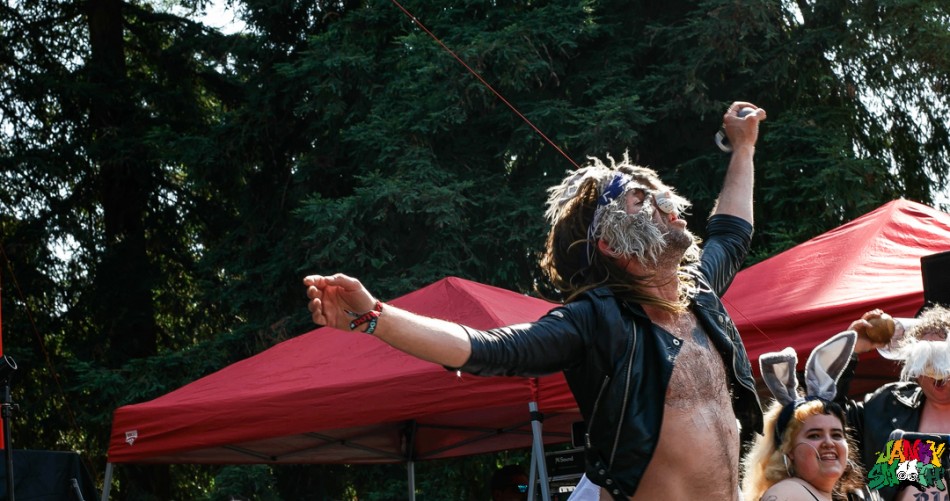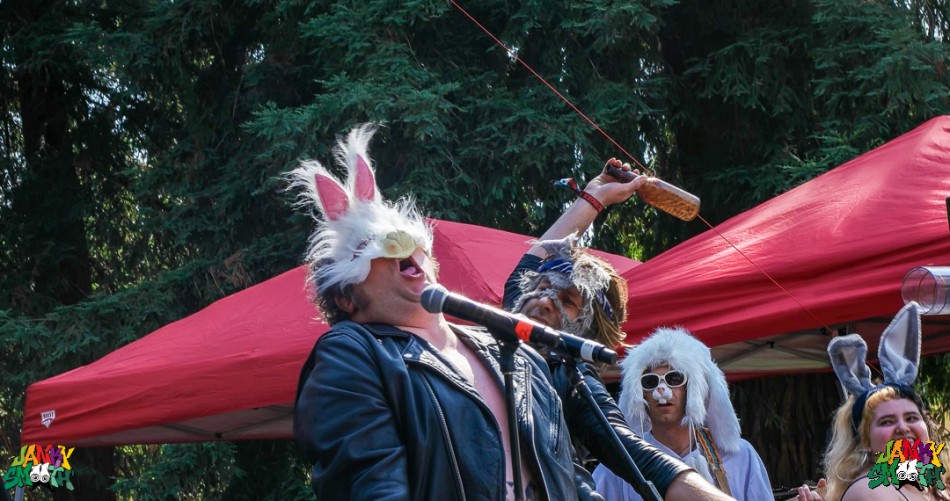 There's just something about watching a group of adults joyfully banging out playful garage rock while wearing almost nothing. You get to focus more on their dingy, ratty masks and you can also rest assured that they're not too hot up there. Nobunny plays just infrequently enough that you always want more and you have to wait just long enough to feel relieved when it happens.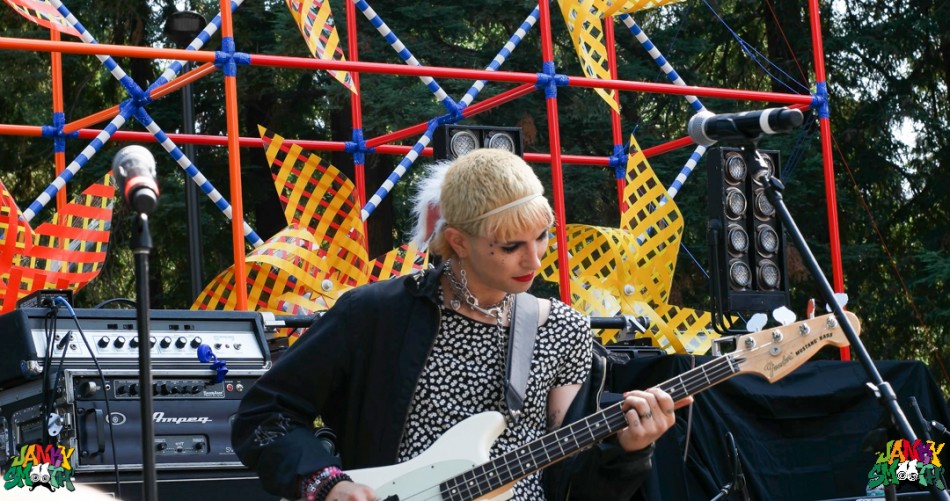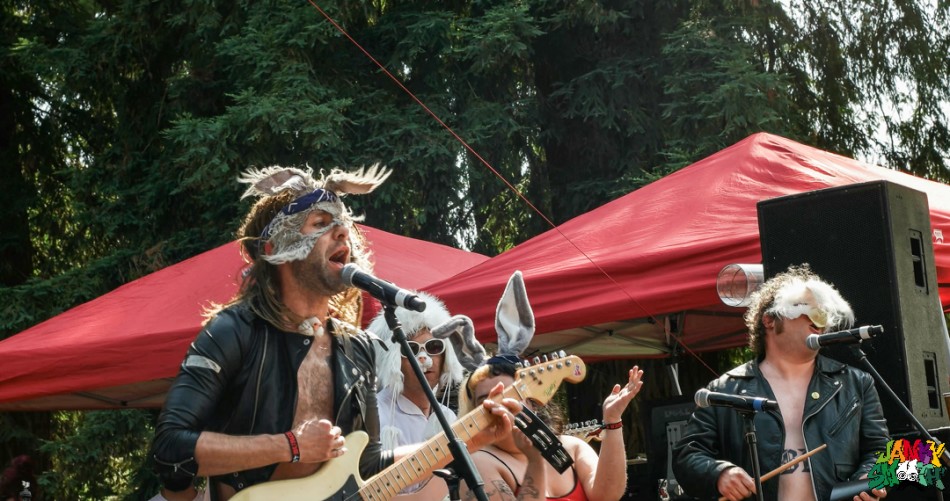 So, by the time Phantom Surfers came onstage, it was clear we had entered the highly visual portion of the evening. The Phantom Surfers are a stark contrast to Nobunny in every single way.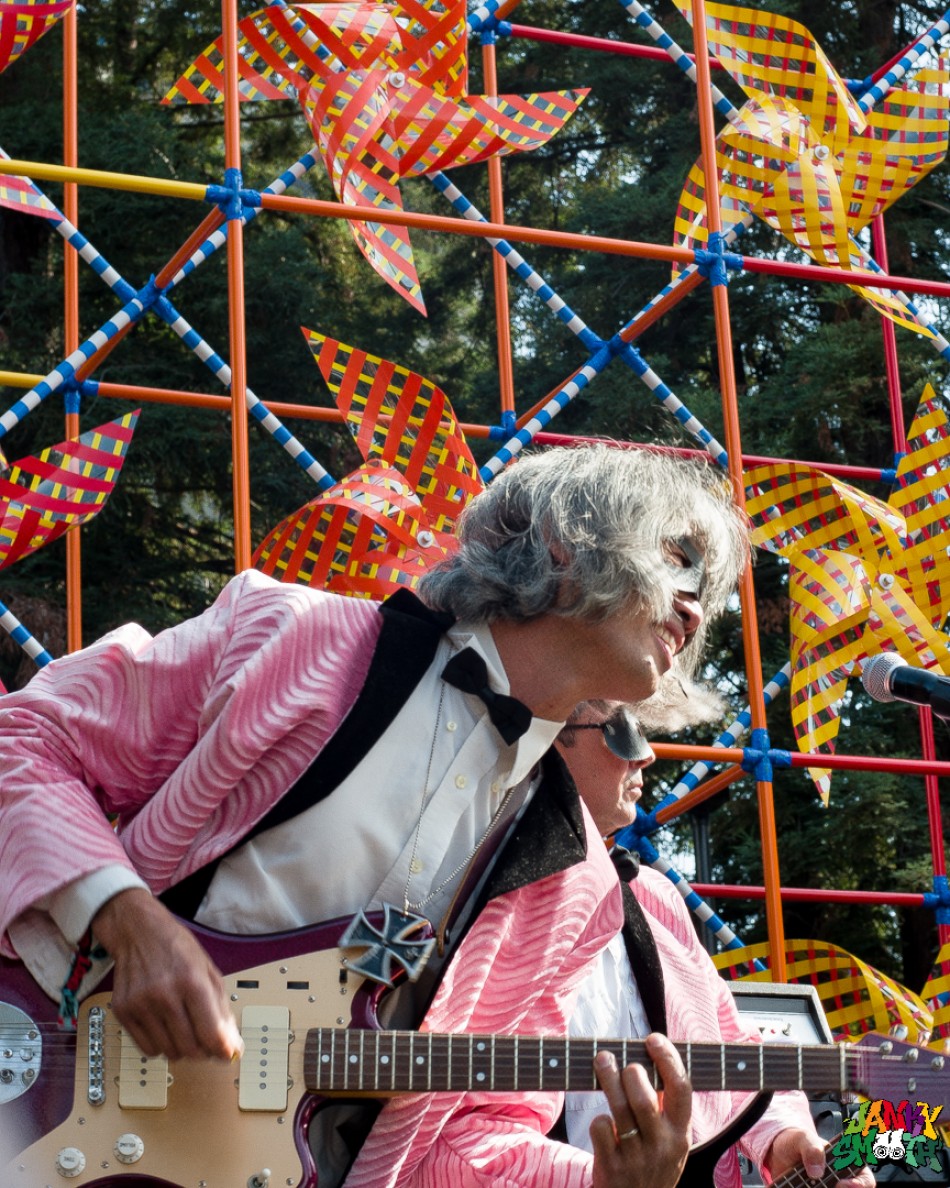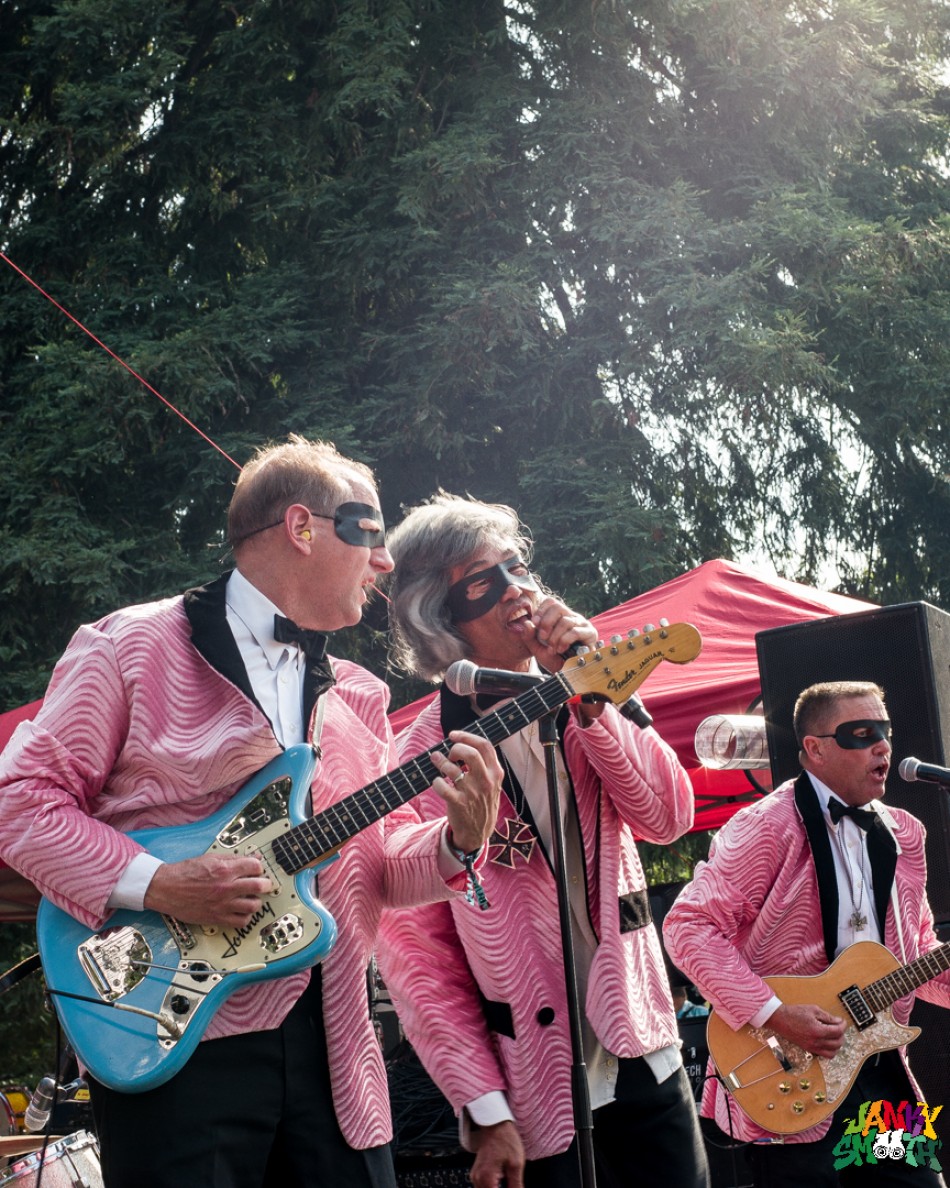 Where Nobunny showed lots of skin, Phantom Surfers were deeply modest. The members were dressed identically, each sporting a white shirt, black bow tie, and black pants as their outfit's foundation. This foundation served to shine attention on two items: a pale pink suit jacket that looked incredibly soft (and sweat-inducing) and Colombina masquerade masks. Because phantoms.
Nobunny is snotty and fuzzy. Phantom Surfers are jaunty and jangly. They serve as a high energy intermission relative to the bread in this sandwich, Nobunny and The Dwarves, two bands that send your brain soaring and are exhausting even if you're sitting. The "intermission" even had a plot-line as a dancer made her way onstage only to have to fend off a man yielding a stuffed snake.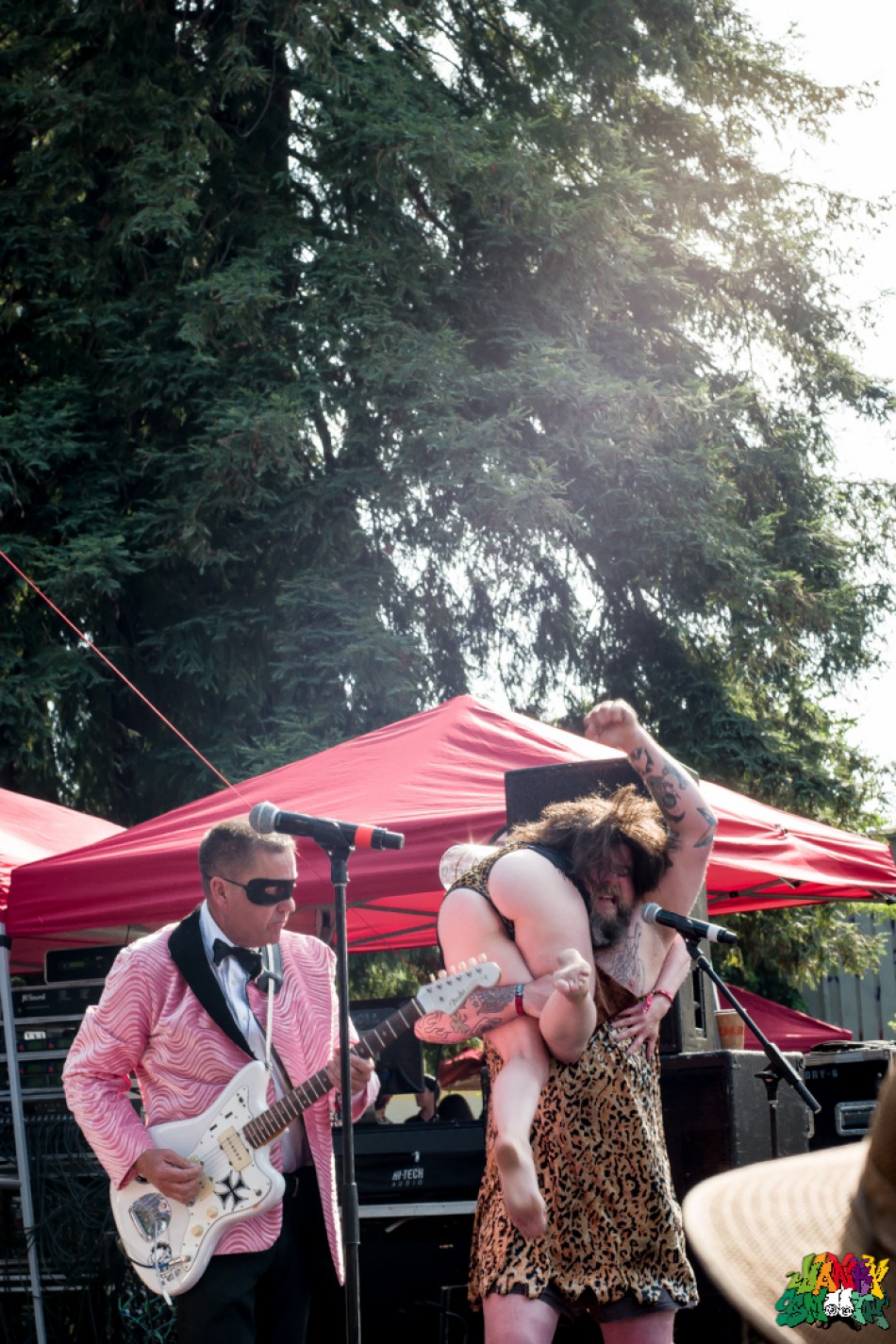 Yes, if you know The Dwarves, you know the theme of nakedness and masks has continued — mostly thanks to HeWhoCannotBeNamed and the return of the dancer, plus two friends. The Dwarves have had an incredibly long career and at this point there's not much more to be said about them, which is a testament to their consistent vitality. What they are, and always have been, is fun and a little on the filthy side.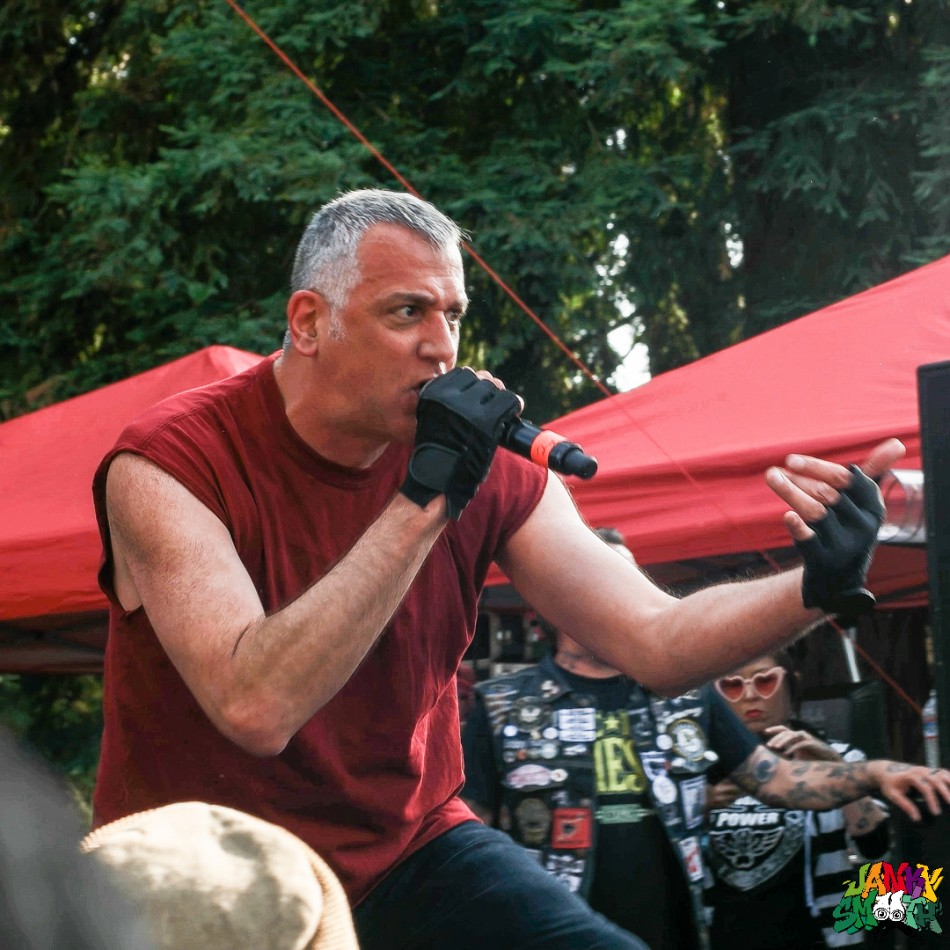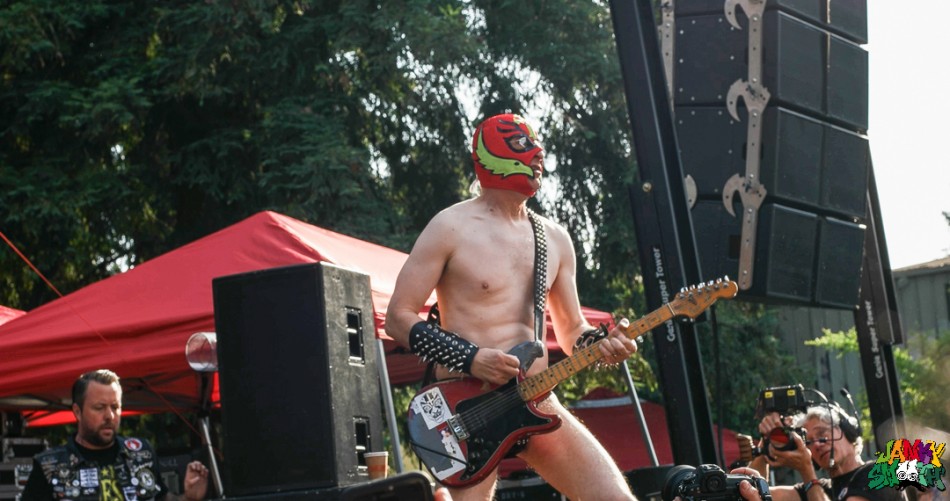 So what, they're no longer "shocking," but that's okay because that's not really necessary in 2019, in front of this crowd. Frankly, I was most (gratefully) shocked when Blag Dahlia mentioned loving Oakland's own, En Vogue. Full stop.
The Dwarves may have been the best of the bands playing from generations past.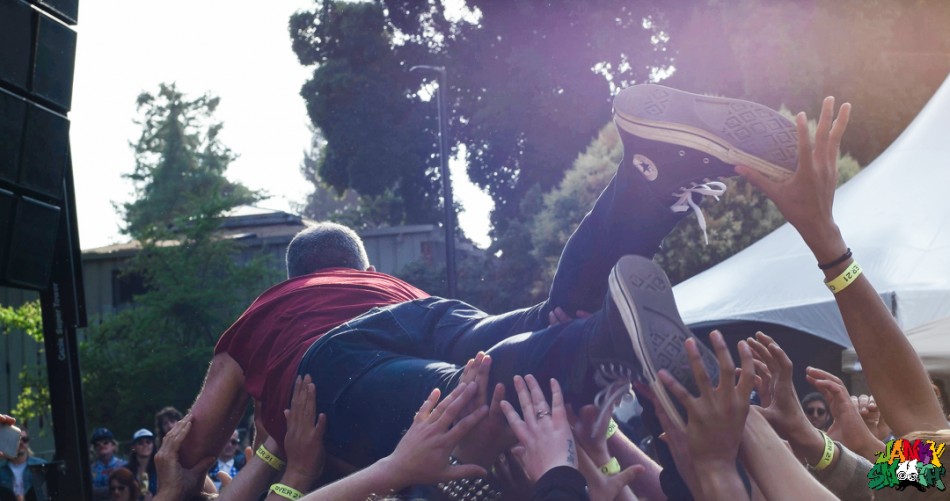 Dead Boys trigger a bit of controversy due to the low number of original members in their band. To some, the biggest offense might be the lack of an original vocalist.
This divide in a band's fanbase is common under such circumstances so I won't even bother talking more about it. An additional non-original member for this particular set was none other than James Williamson of The Stooges.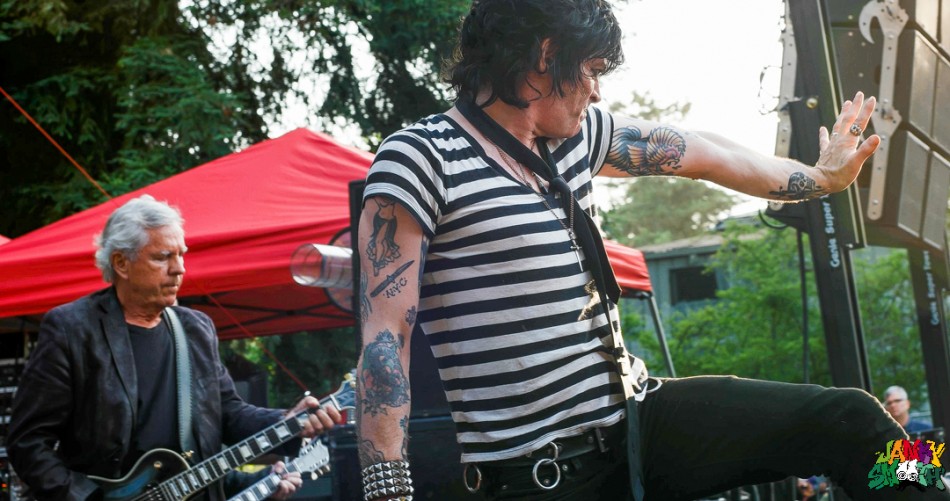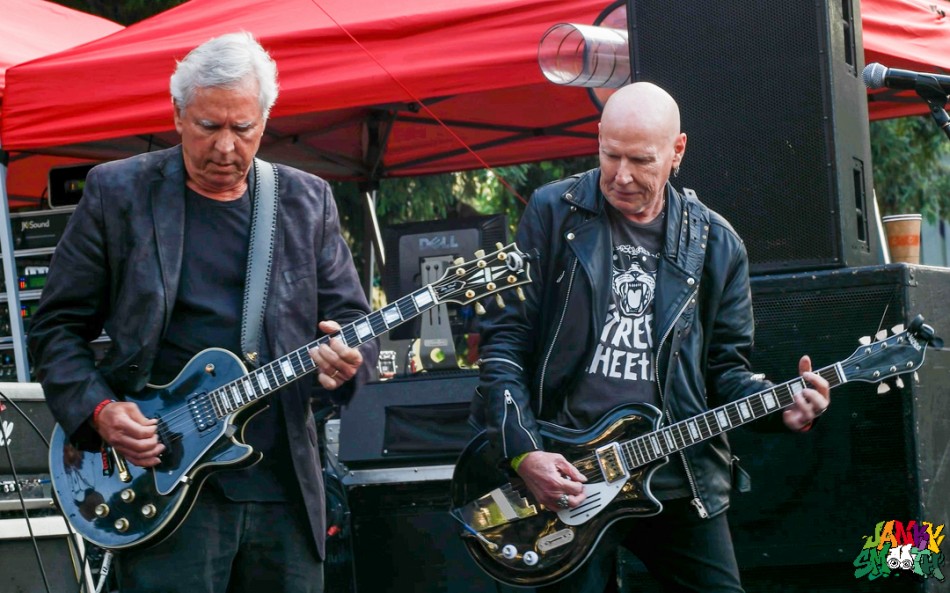 Dead Boys don't hold a ton of nostalgic weight for me so I am sorry to say my favorite song of the set was their cover of "Search and Destroy."
Overall they were compelling and worth the experience thanks to the oddly glam (think Brian Molko/Richey Edwards) and energetic presence of Jake Hout who has been singing for the band since 2017.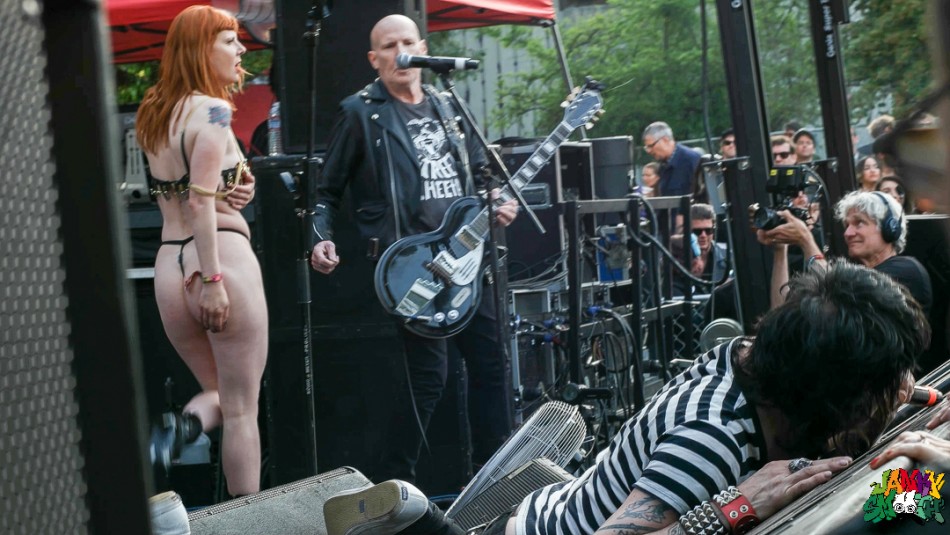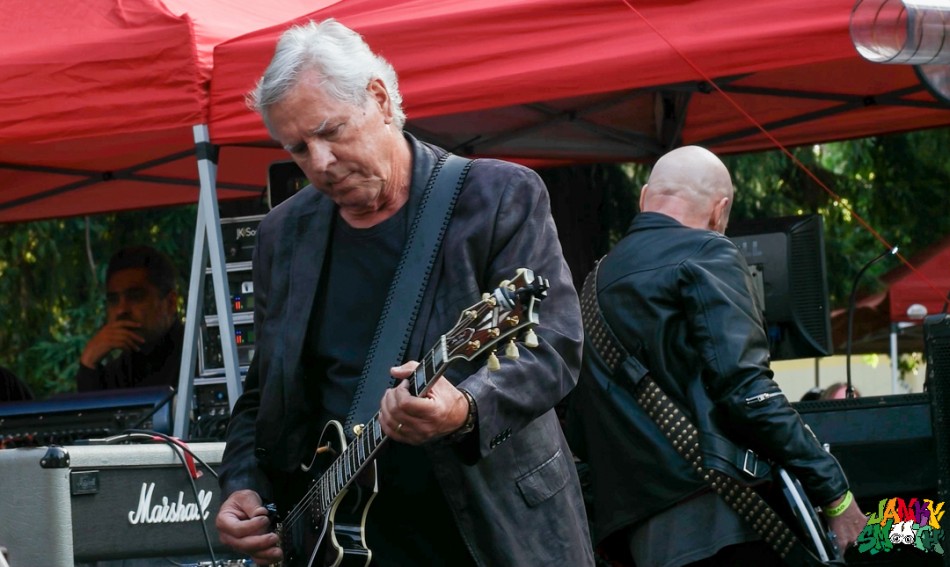 Jesus and Mary Chain sound amazing on record and live. Jesus and Mary Chain are not necessarily a band I think one needs to see live as they sound exactly like their records but they don't perform so much as play their recorded songs live.
There is absolutely nothing wrong with that. After all, they have given the world a lot over the last few decades. All it means is they're best enjoyed in your home, maybe in the dark, turned up loud.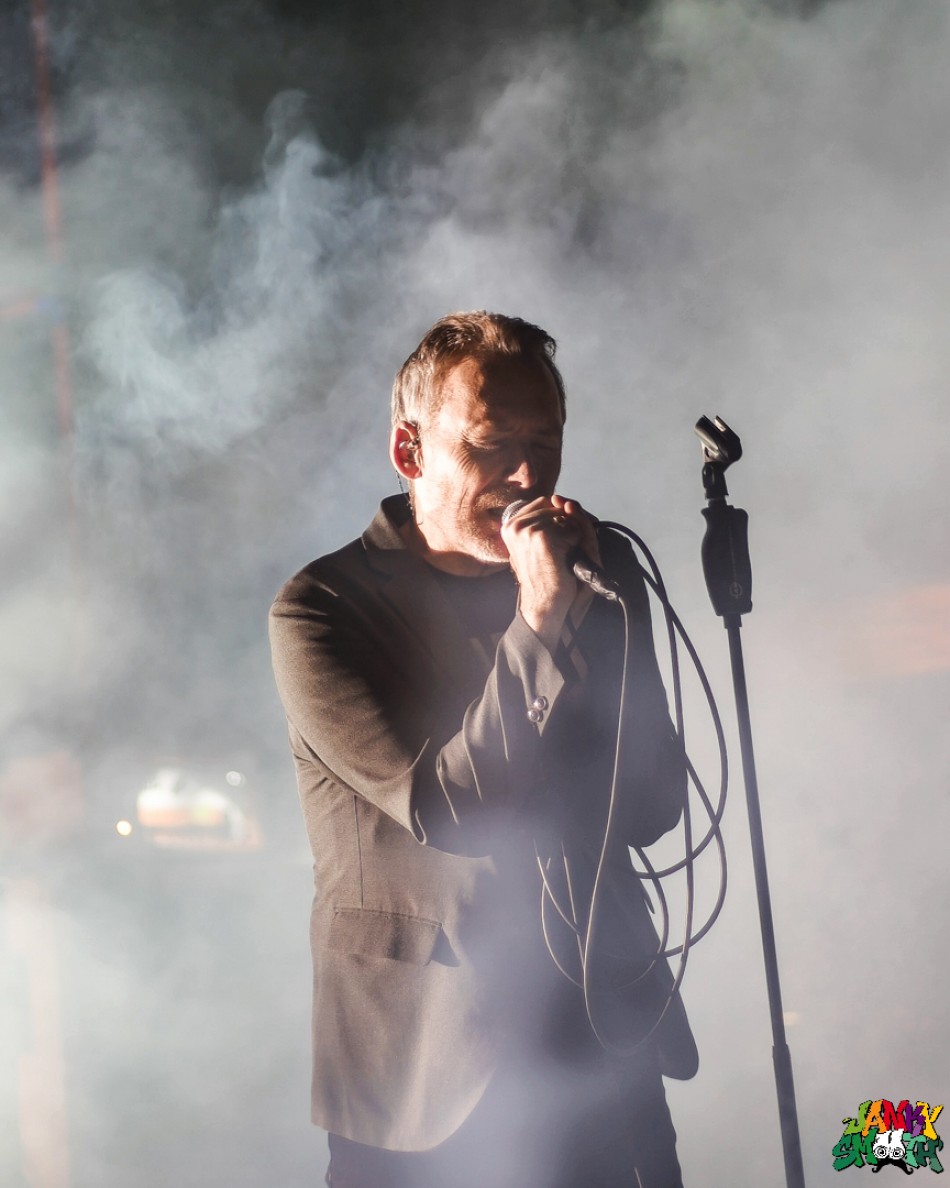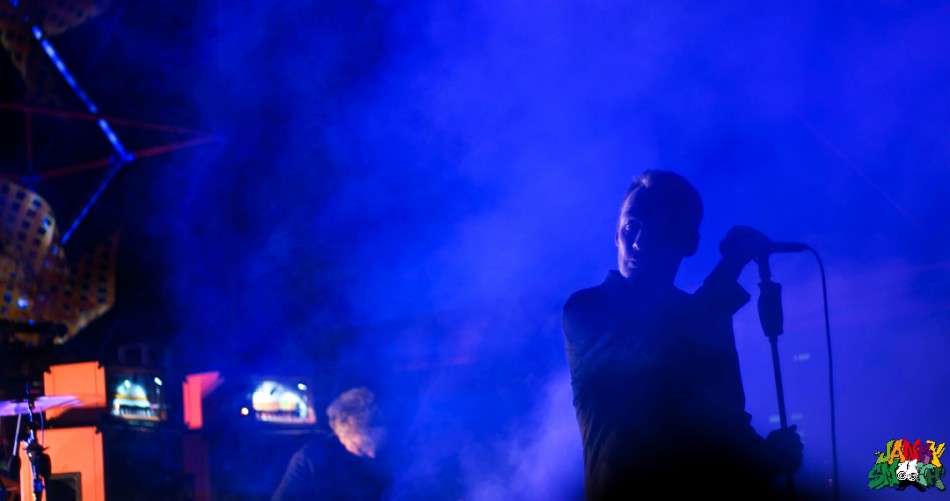 DAY TWO
As is common for multi-day festivals, day two felt a little sleepier than day one. It's always hard to tell if that's because the crowd feels comfortable and ready to manage their energy better than day one or if it's because the crowd is over it. So, it's best to just take it for what it is.
The Chats were a pleasant surprise. Another Australian band, they brought a surprisingly energetic and bass-heavy set for 1pm. Despite the fact that they feel like the kind of music you listen to in a pub when you're pissed off after work, they felt like a great band to wake the crowd up.
Derv Gordon is the original vocalist of The Equals (he left in 2017) and the entire set consisted of that band's songs. No complaints from me, but I can't help but wonder how both groups are coexisting with the same back catalog.
Remember when I said the crowd was sleepy? While The Chats helped them wake up a bit, it wasn't enough for Derv Gordon who opened by calling the crowd on it, as they deserved. It wasn't just lip service, either, Gordon and his band were clearly having fun and bringing that to the still-growing crowd.
At the age of about 71, Derv is an amazing example of a lifelong black rock artist. When he sings a song like "Police On My Back," first released in 1968, you can't help but be hit with the visceral reality of how incredibly hyper-relevant the song still is. It has only been 51 years, of course.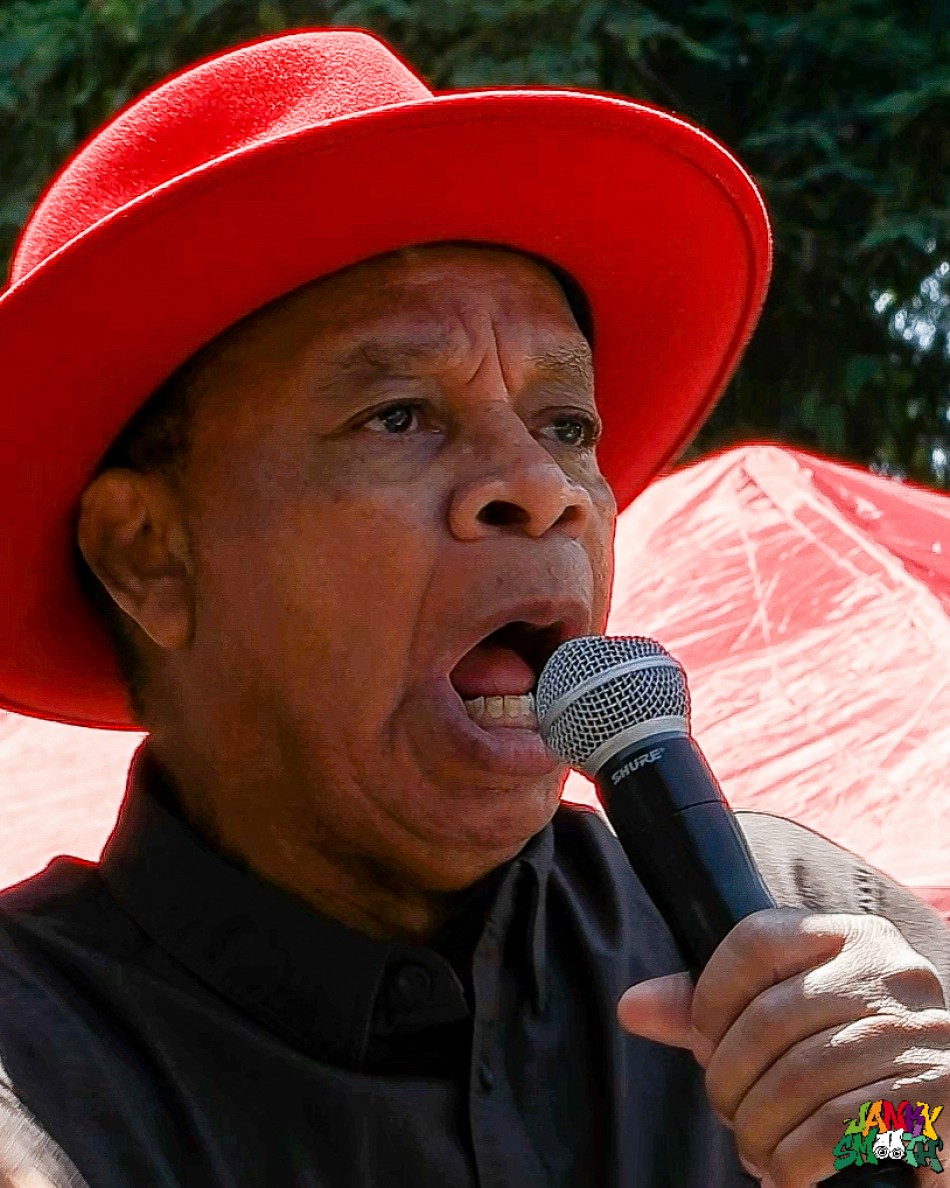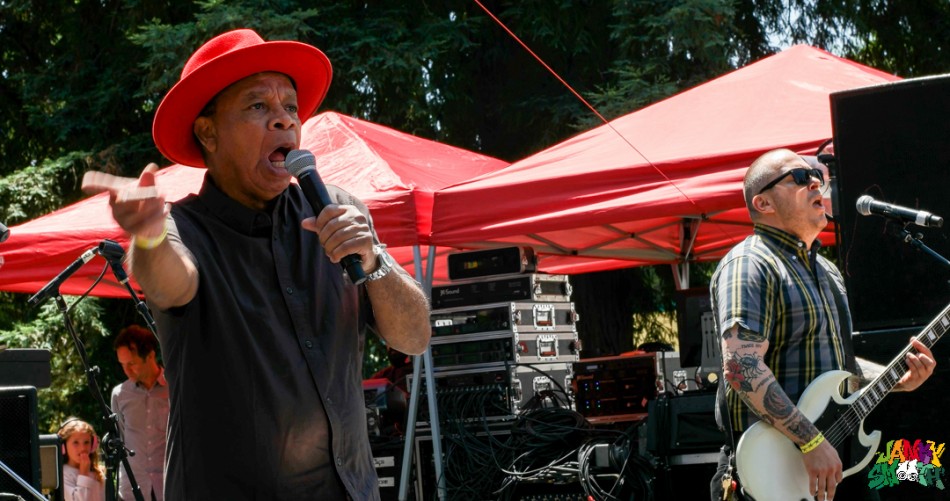 Musk sounds like lazy chaos and that's a compliment. If Captain Beefheart lived in Oakland and had a band in 2019 it might be Musk.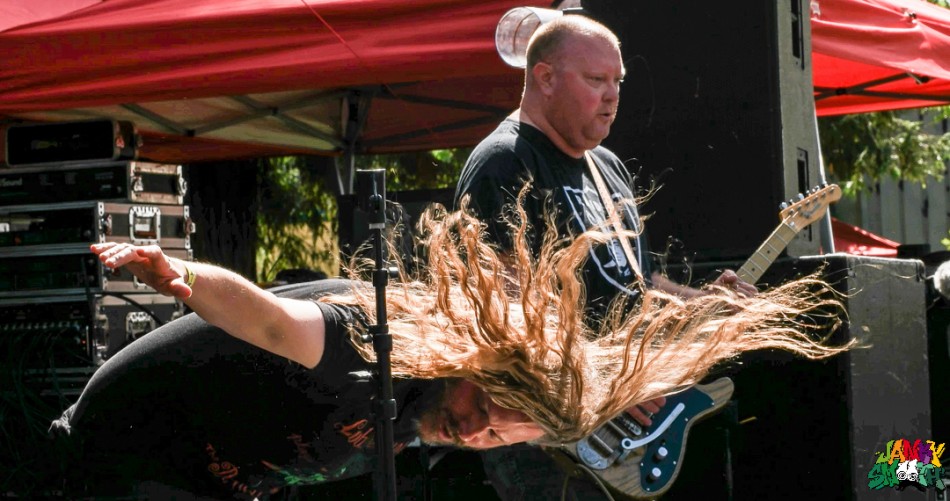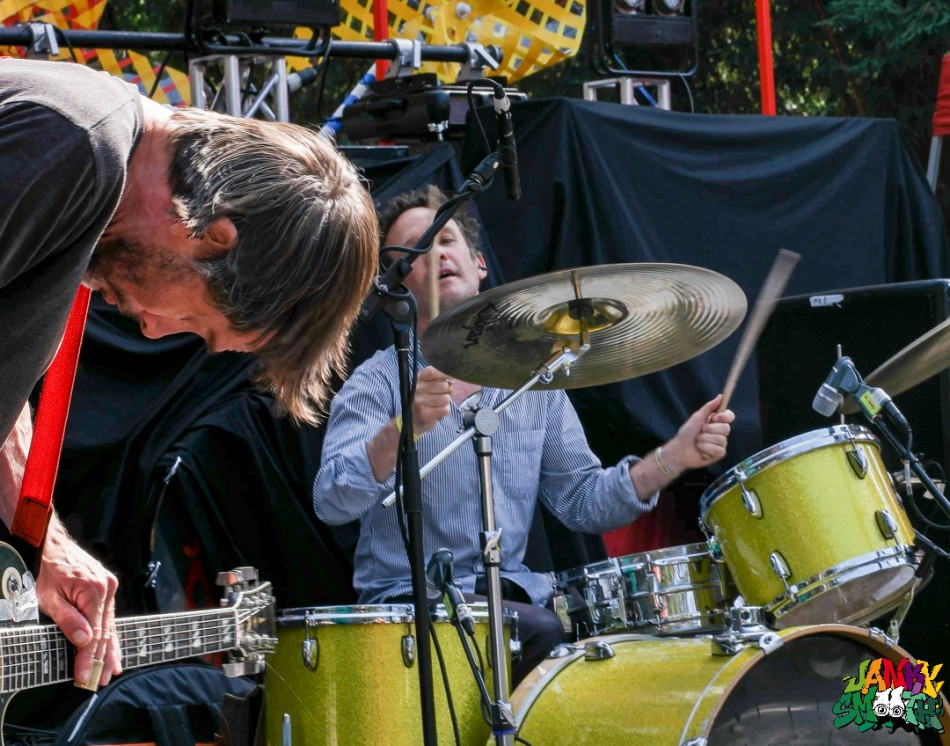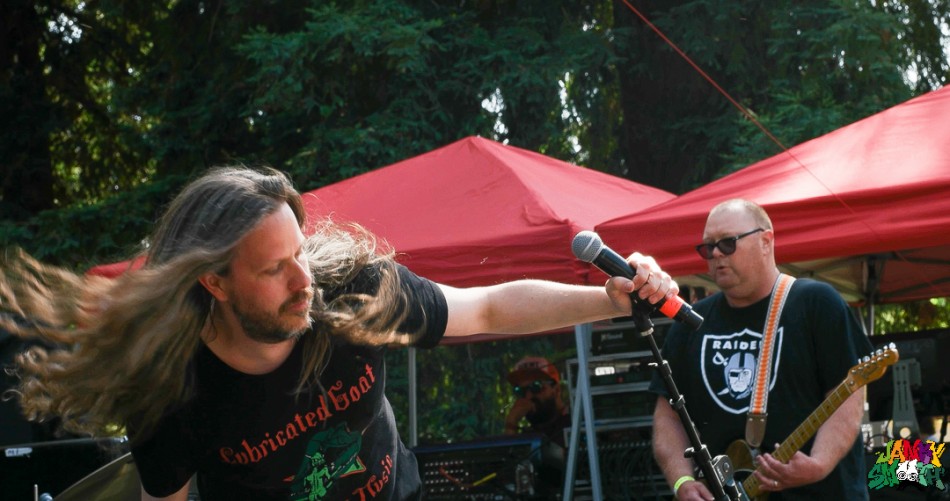 King Tuff, complete with the ever-present Ty Segall on drums, lead the crowd into the final hours of the night by playing their 2007 album, Was Dead.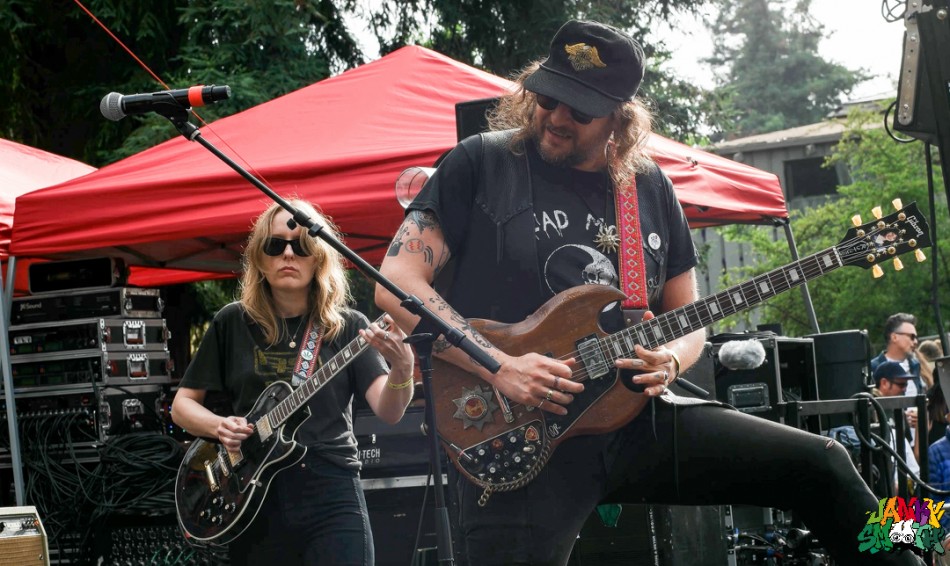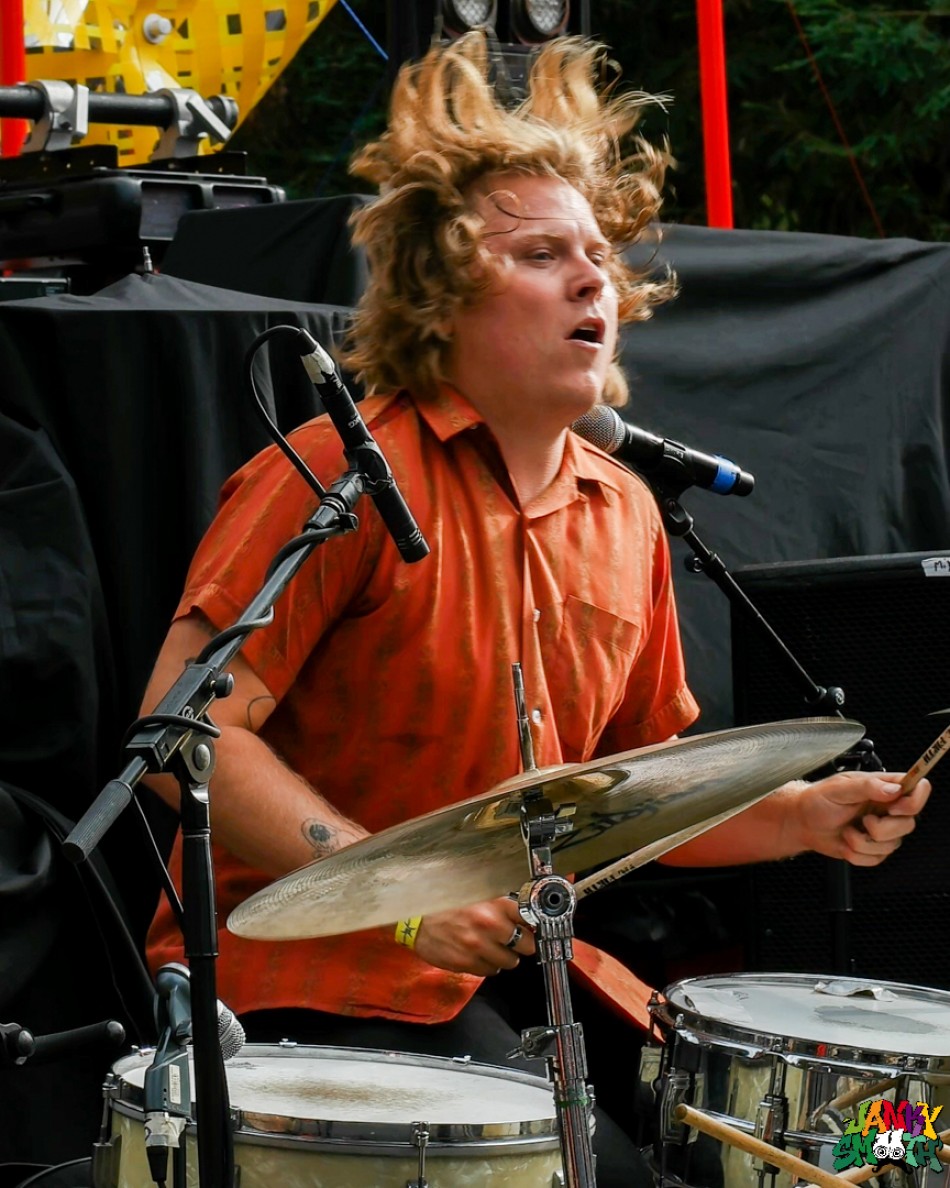 I wish everyone could see this band, decked out in white sheets and/or capes, playing Jefferson Airplane's "White Rabbit" as the sun set. It was perfect.
Overall Burger Boogaloo remains a festival I find more irresistible than others. Sure, it comes with all of the same issues festivals usually have — hot sun, relatively poor sound, and your limited food and drink options are overpriced. But, at least with Burger Boogaloo you get characters onstage and off and the safe knowledge that those characters, including John Waters, will keep you entertained even if the music doesn't hit right.
I can't wait to see how this gloriously obnoxious tween of a festival shifts in subtle ways as it inches closer to puberty.