Snapshot of a New Music Industry: White Fang, No Parents & The Birth Defects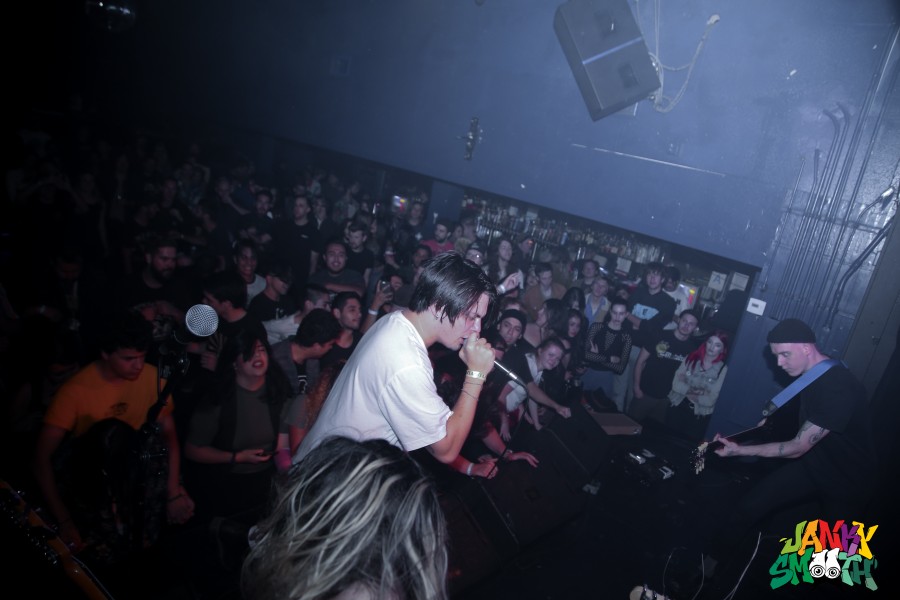 Catching a band you love play live as they emerge from the fear and loathing of a 2 month tour insures that you will witness them at the height of their powers. Ever since the Janky team helped White Fang, No Parents and The Birth Defects send themselves off on the road in a 3 vehicle caravan of knuckleheads and thrashers, I've had my eye on this date to check in with the guys about how the tour went- partly because I had visions of all these guys trying to outdo each other with bad personal decisions and partly because I knew they would be as tight as the Clinton's and Trump's at Thanksgiving dinner.

I find the dynamic of the independent DIY music scene to be fascinating. The way a wave of buzz washes over the internet and indie record stores for a band like White Fang but then gets swept away in the mountain of music being produced and released on a weekly basis, is a snapshot of how young people consume new music.
Funkle said it himself in our pre- tour interview, "I want to see if we even still have a national following." In this new music industry, one minute you can be the hottest band in "the scene" and the next, you have to restart your climb up the mountain after an extended amount of time between tours, while waiting for someone to pay your ask to play a gig in your home town.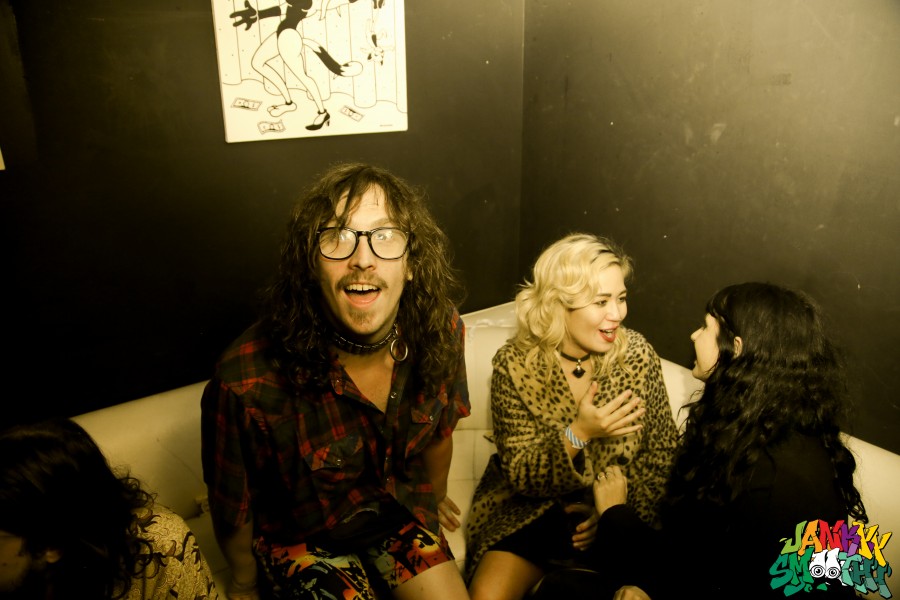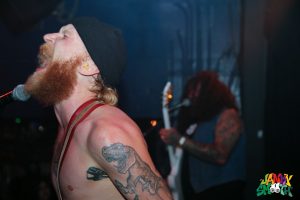 Because the NEW music industry requires that you play a lot of shows and maintain a regular touring schedule to stay in the consciousness of music fans being bombarded with new music flavors on a daily basis. So I can understand a band like White Fang asking the question about their national following in the form of "If".  It shows that through Gnar Burger, Funkle's joint venture with Burger Records, he has an understanding of how this delicate eco system of indie labels, YouTube views, publicists and blistering tour schedules works. You fuck with one and the whole thing can go tumbling down and that's why this semi hilarious footage we shot of the trifecta of new school, L.A. punk bands has less than 300 views a couple months after it was posted. Because as a fledgling publication, we are susceptible to the eco system as well- even though I think it's really a Google algorithmic censoring conspiracy with the words Beers and Buds in the title. "They" might just not be showing it in people's YouTube feeds. Either that or we suck. Probably a combination of both.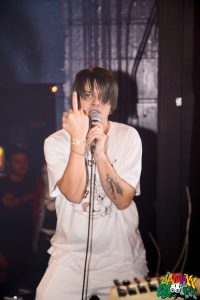 I was catching up with Zoe from No Parents and Finazzo of the Birth Defects before the show started. They described stretches of dates in the mid west that were peppered with nights in which only a couple people were in attendance and one night that all three bands played only to an employee of the venue that was a big fan. On one hand it was surprising that three of my favorite new school punk bands didn't oversell every show on tour and on the other, not so much.
There are always shows to be booked and money to be made on tours, even when the mechanisms that fill bars and clubs with bodies aren't utilized or communicated effectively enough to inform the punk and indie kids in the region that a band they love is coming in town. If someone in the promotion chain doesn't do their job then a globally known band can still play to an empty venue when straying too far from home and someone on "the team" dropped the ball if any stop on this tour wasn't sold out.
But that wasn't a problem at The Echo when the boys returned to L.A. and played one of the best small venue shows I've seen in quite some time. All three of the bands were in the type of form you'd hope for and expect after an almost two month tour and The Echo was packed with people who were in the know about what they might witness that night.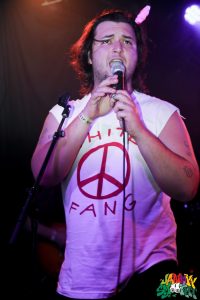 White Fang was as cohesive, hard and entertaining as you'd want them to be and the audience responded in kind with the most enthusiastic response of the night.  There is a reason they are one of the most beloved bands of the distant vintage era of 2011, the year of our lord and a reason why their INCREDIBLE and most reason album, "Chunks" hasn't been given the play and respect it deserves. Answer: The New Music industry.
Being the buzzworthy darlings they are at this very moment, No Parents seem to be at the peak of their powers as a mid level band capitalizing on the promotion chain of the new music industry. Being hard af and hilarious to boot doesn't hurt and if you haven't seen No Parents live then you don't REALLY know what they sound like because they are infinitely harder live than they are on record. They play a lot of shows and it's reflected in their reach.
And then there's The Birth Defects. Making the transition from indie Super Group to a trio of rippers writing the hardest and most skillfully arranged music in a sea of psych rock bubble gum has been SUPER entertaining to watch. At least for me. Front man and song writer Jason Finazzo might not be as entertained as I am scaling the mountain but his angst and misanthropy is the type of authenticity that drew me in when I first saw them live, opening for night 1 of 3 at Ty Segall's record release party for Manipulator at The Echo.  He seems to be more attune to how things used to be and how they are now than most up and coming artists playing music in this day and age and he removes ego and age to just say yes when asked to open for another band's tour. The Birth Defects are the HARDEST band playing this indie music scene from Orange County to San Francisco. And no, that doesn't include Blazing Eye and others in that vein that NEVER find themselves playing with psych rock bands or other bastard mutt amalgamations of lineups that service a generation with no loyalty to genre. Thank god.
My tangential thoughts in reviewing this show are just finishing the sentence I started a couple months ago when I first heard these three bands were touring together. I immediately saw a rare and perfect match in this vast expanse of exciting music being made in a nebulous and uncertain time for the business of music.
Words: Danny Baraz
Photos: Travis Moore