And You Will Know Us By The Trail of Death Valley Girls at Lodge Room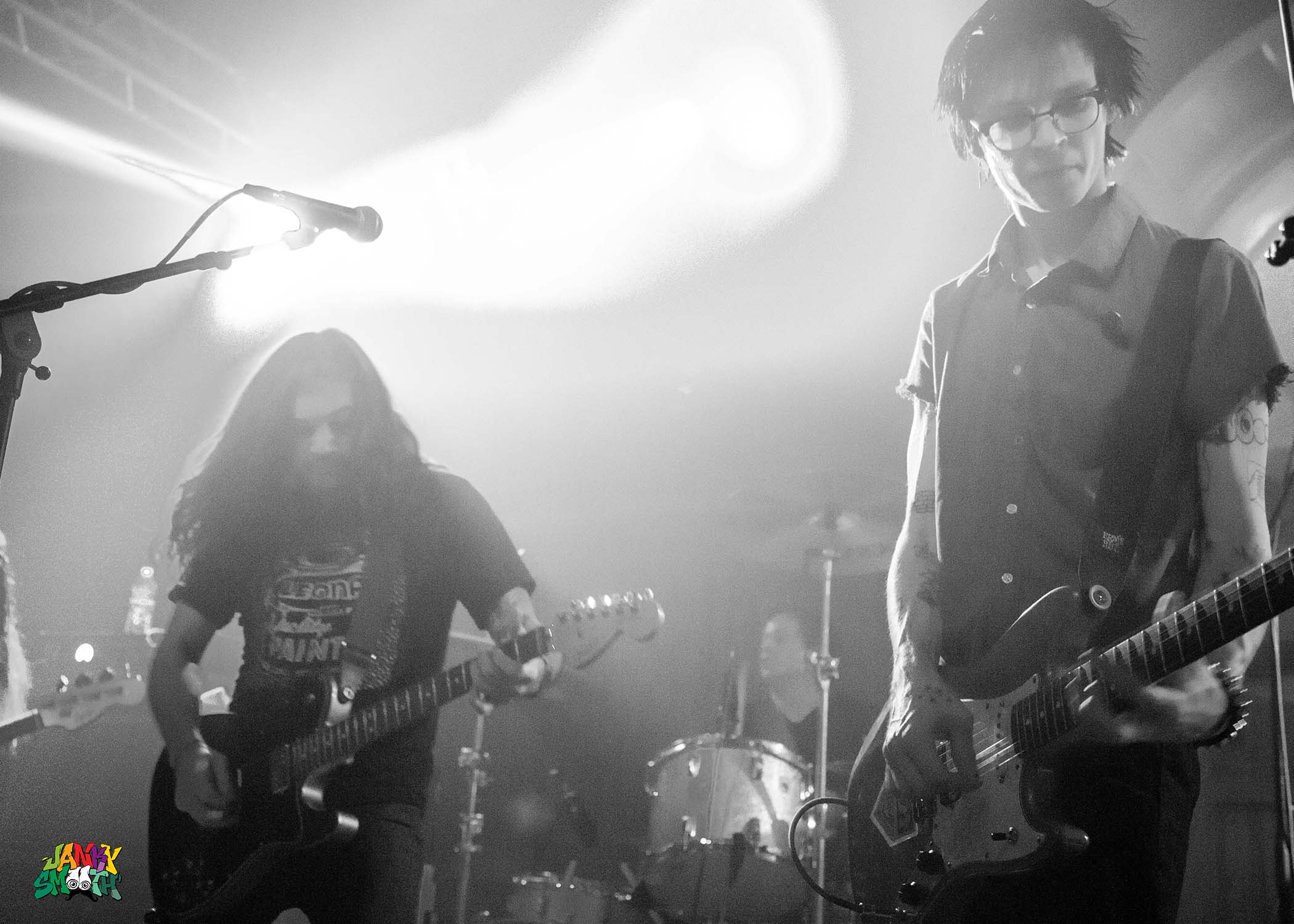 I discovered … and You Will Know Us by the Trail of Dead from their Relative Ways EP less than 30 days after the attacks on the World Trade Center and subsequently their first 2 releases on Interscope Records, in a newly, Post 9/11 world. As hard as the Source Tags and Codes album hit me, it was dwarfed by 2005's Worlds Apart in how close to my heart a record could be. So when Trail of Dead played "Will You Smile Again?" toward the end of their set at the Lodge Room, I had quite the mixed emotional response of crying and headbanging.
On top of all this, Death Valley Girls were opening for Trail of Dead on this tour and their 2020 album, Under the Spell of Joy got me through the dystopian days of a post quarantine, pre vaccine landscape.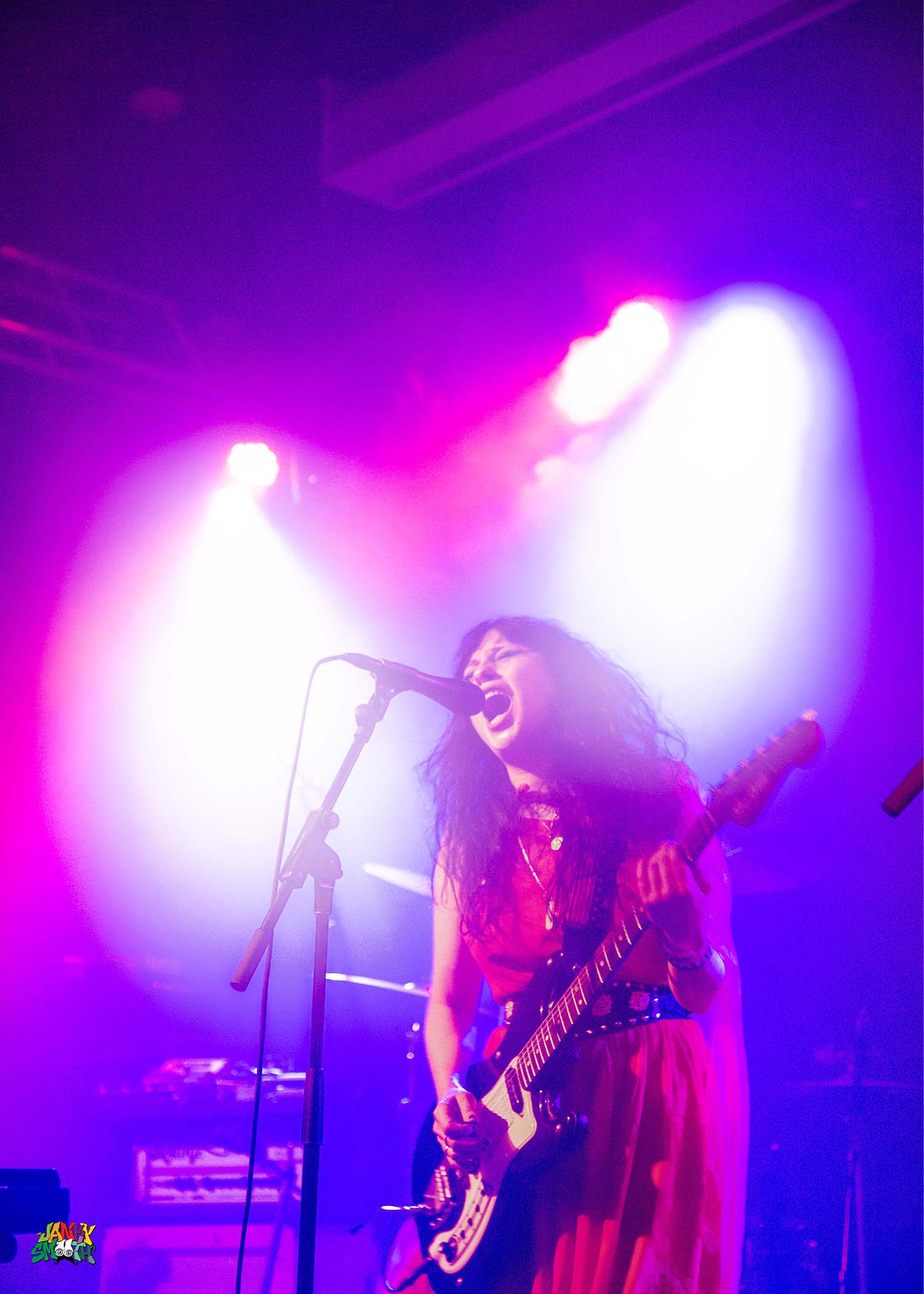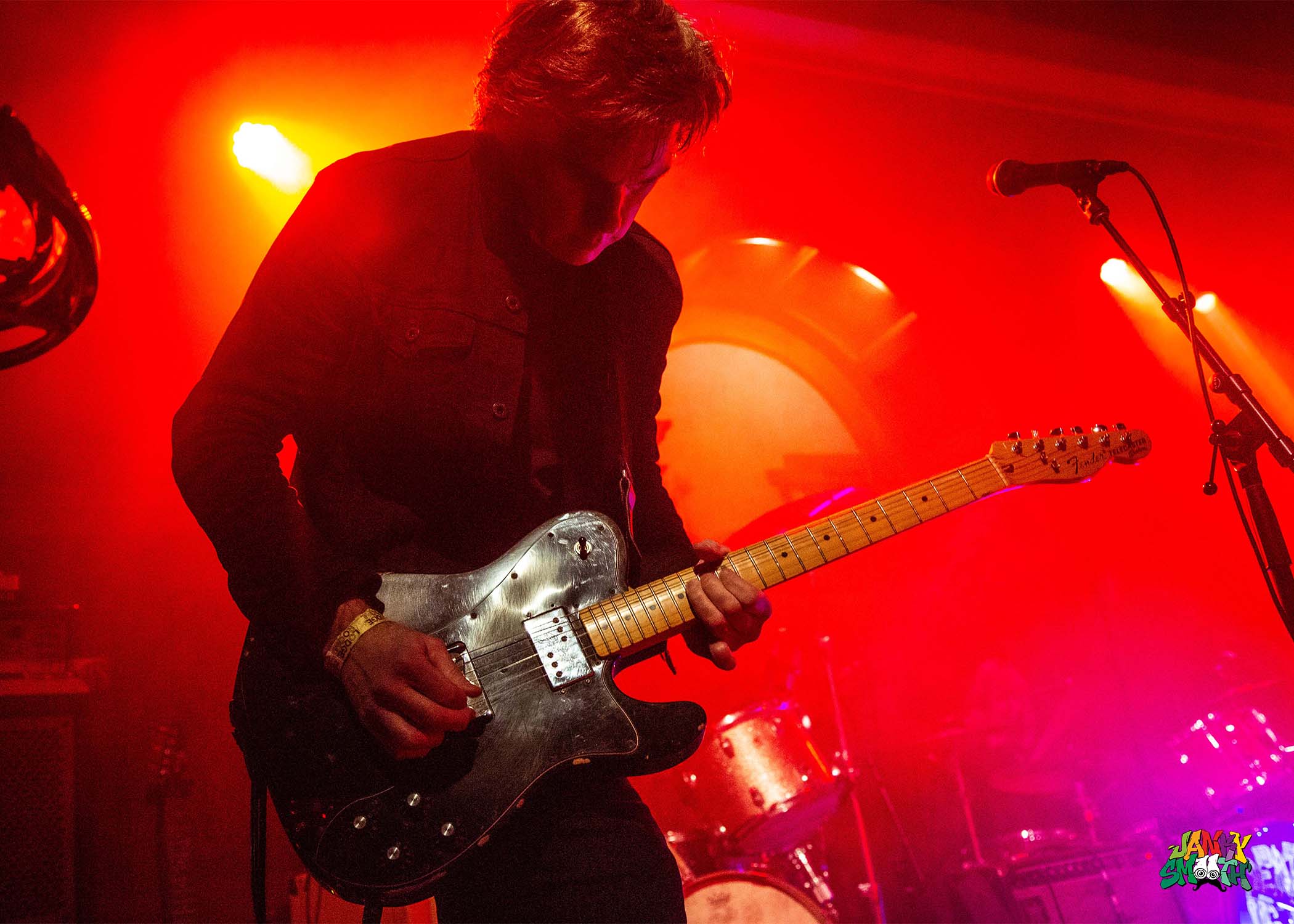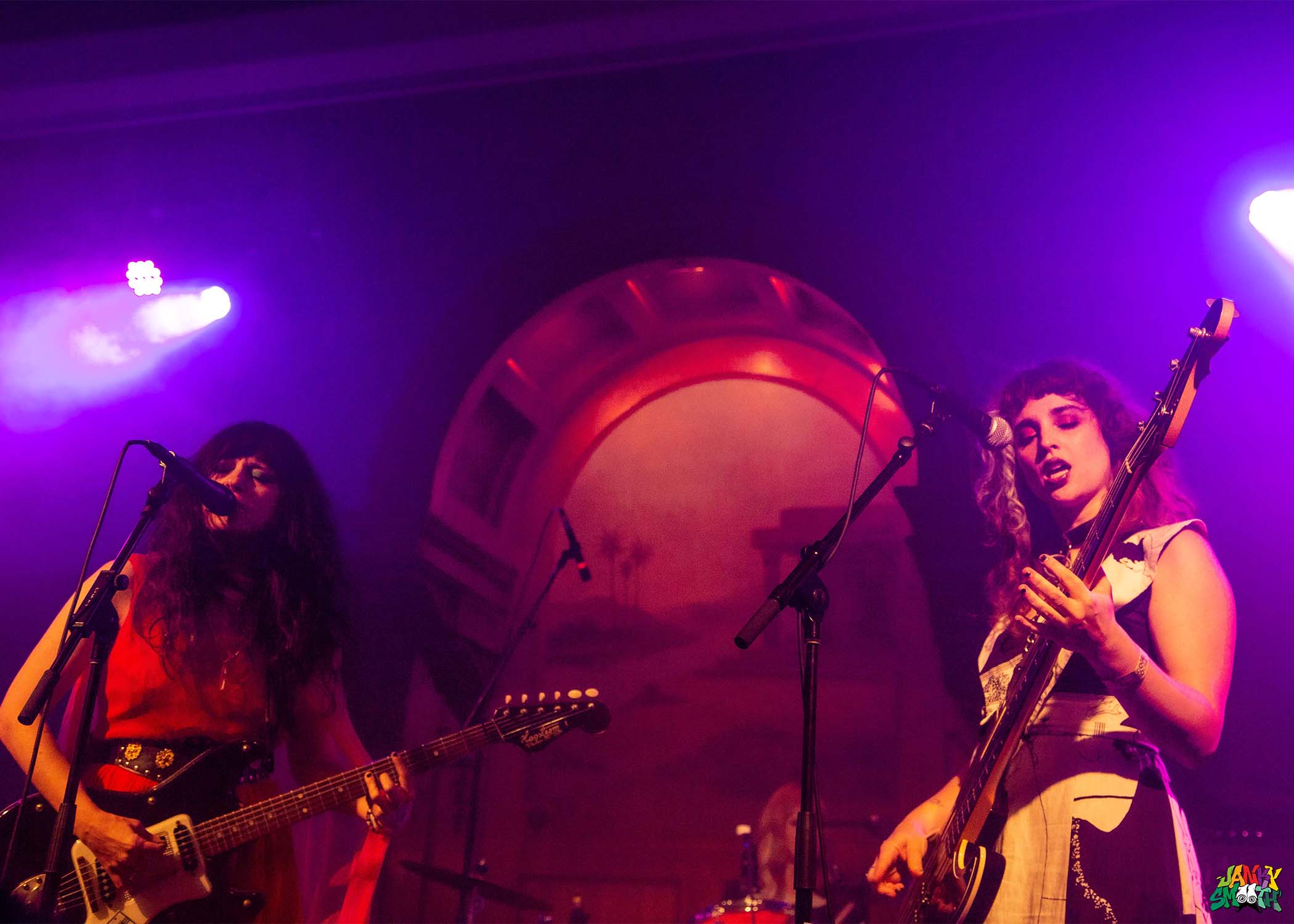 So here I was, at the Lodge Room, about to intersect past trauma and current disillusioned malaise with the magick that helped me through them both. It also happened to be the first time I was seeing Death Valley Girls with a new battery. Countess Bonnie Bloomgarden and Sir Larry Schemel put out an incredibly dynamic and hard hitting album with such a positive message in a time when it's hard to do both at the same time.
It was apparent immediately that Rikki Styxx is the hardest hitting drummer I've ever seen play with Death Valley Girls. And Sam Westervelt is relentlessly and tastefully in the pocket. Her backup vocals also had me under the spell of joy. Bloomgarden is as confident as ever at the tail of this last tour and "Sir Larry", whom I dubbed so after hearing some of the riffs on their latest full length release, was as precise, shreddy and gothically stoic as ever manning his station as the lead six string and collaborative force of nature with the ladies of Death Valley Girls. It didn't even bother me (much) that they didn't play the title track or "Little Things" off that glorious album.
Buzz Bait: Bonnie of Death Valley Girls on Music, Magic and Metaphysics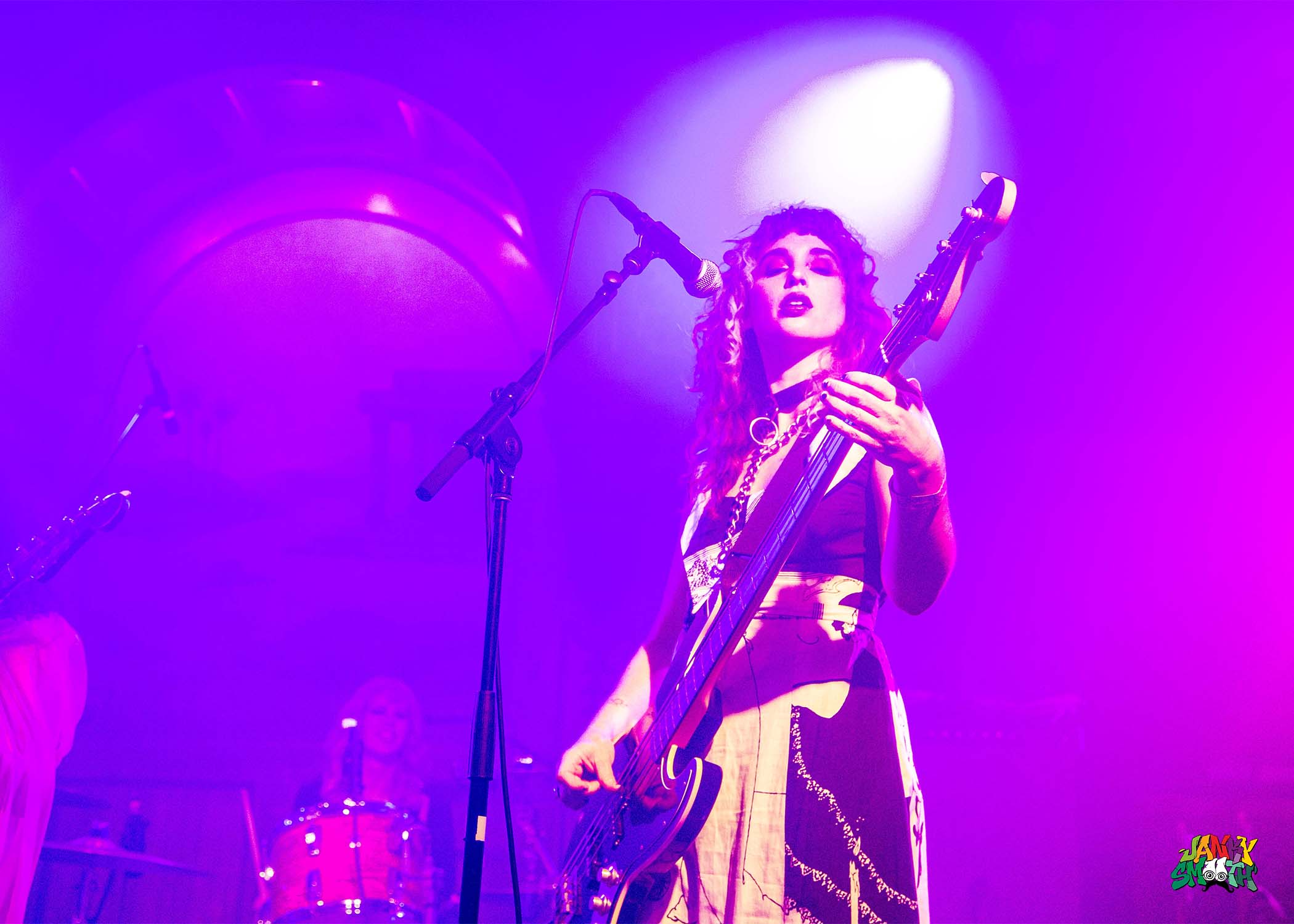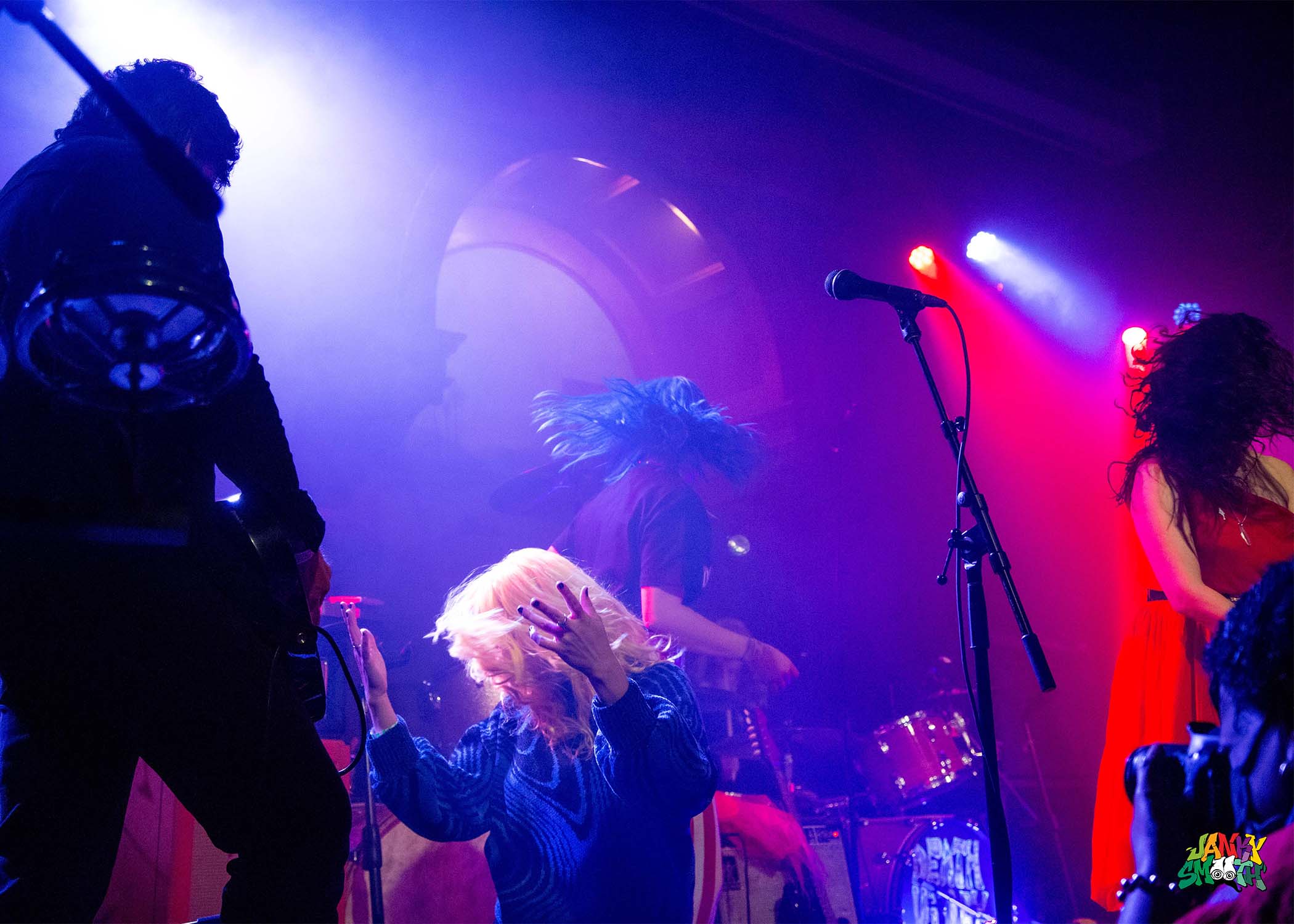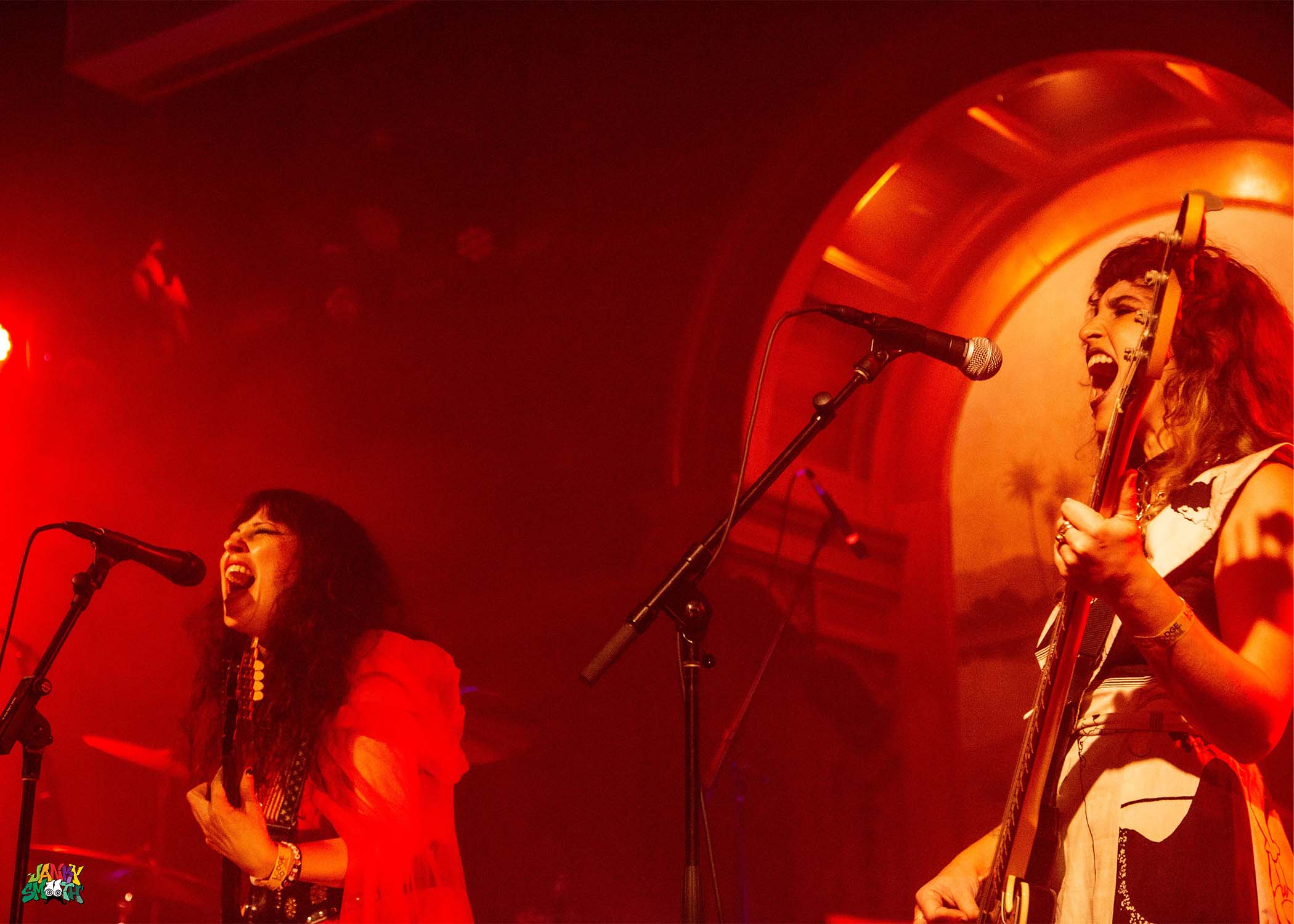 As we were back stage getting portraits of and congratulating Death Valley Girls, I heard the power of the dead beckoning from the belly of the Lodge Room. No, not the Grateful Dead but the Trail of Dead that was left in the wake of this West Coast tour.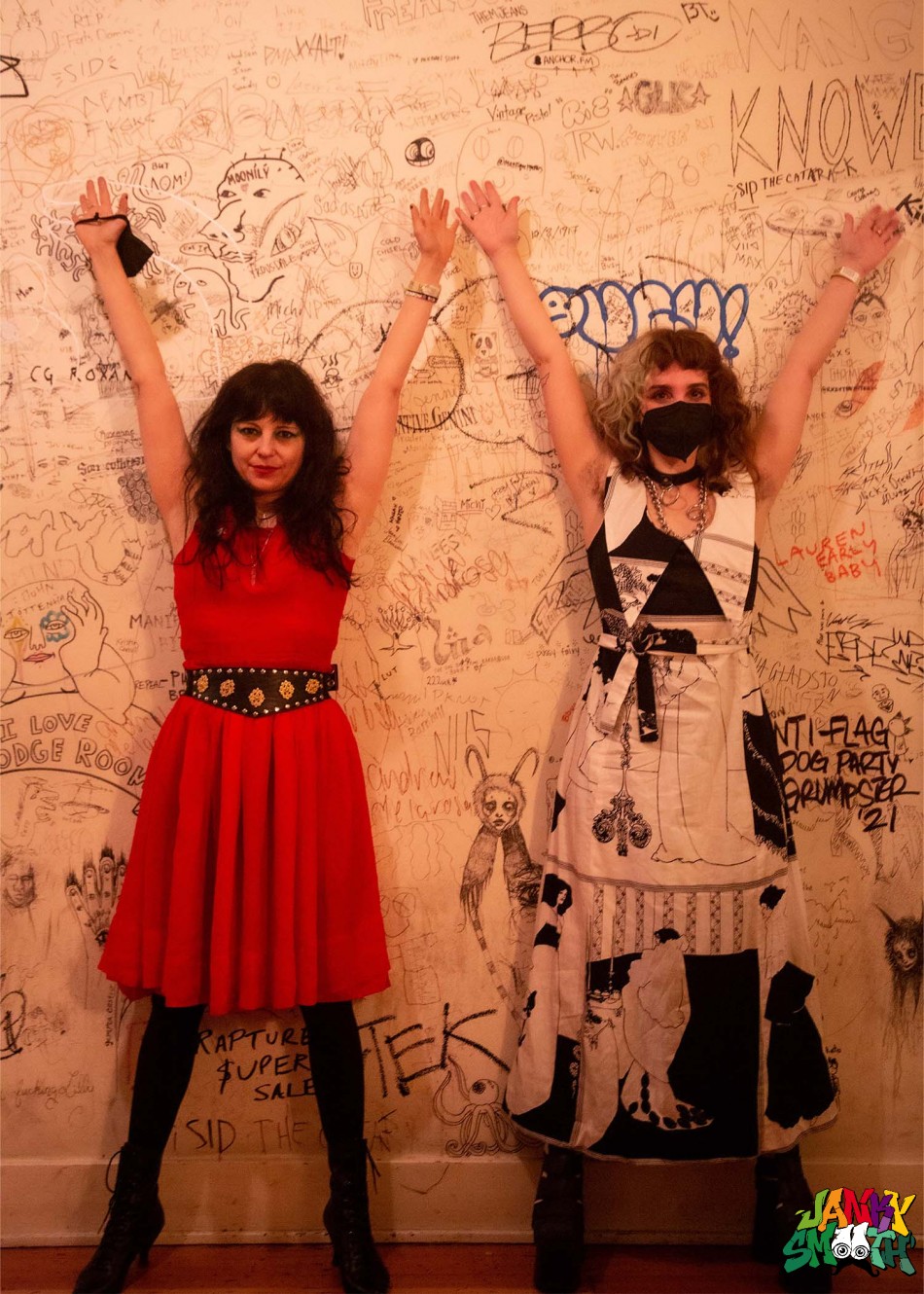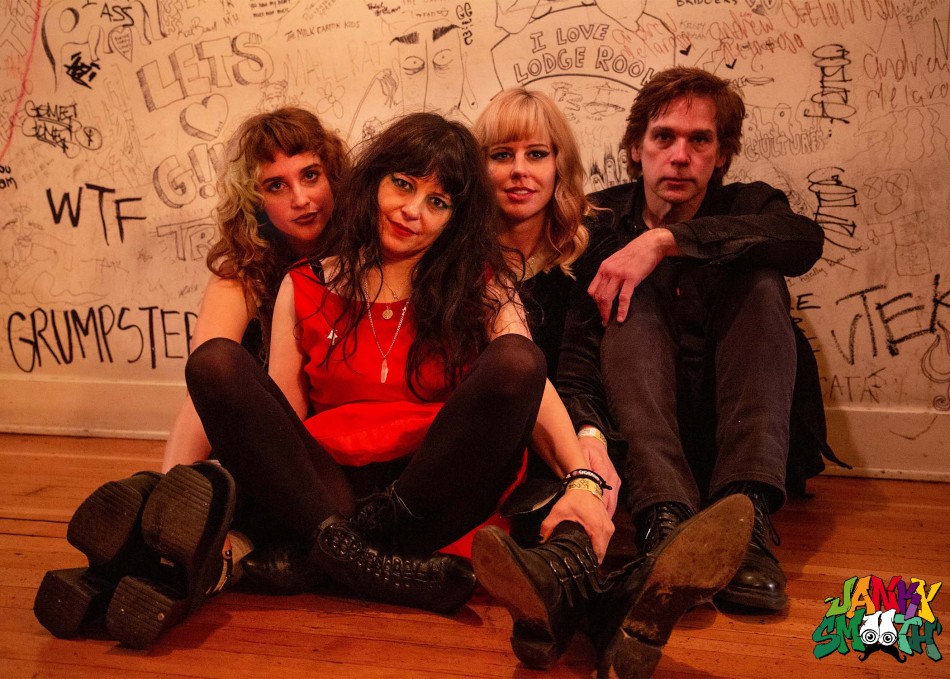 Conrad Keely and Jason Reece have put out a number of albums I haven't heard and that's one of the many reasons I love live shows. Nothing makes me want to hear a new album, or an album I have missed, more than being moved by a live performance. On the 6th song into a largely unfamiliar set to me, Trail of Dead played a song called "Don't Look Down" from their 10th studio album, X: The Godless Void And Other Stories. A classic Conrad Keely song. Immediately after that song, the band dove straight into "World's Apart" and… elation. The money of Trail of Dead's set list was 10-13, "How Near How Far", "Another Morning Stoner", "Will You Smile Again?" and "Caterwaul".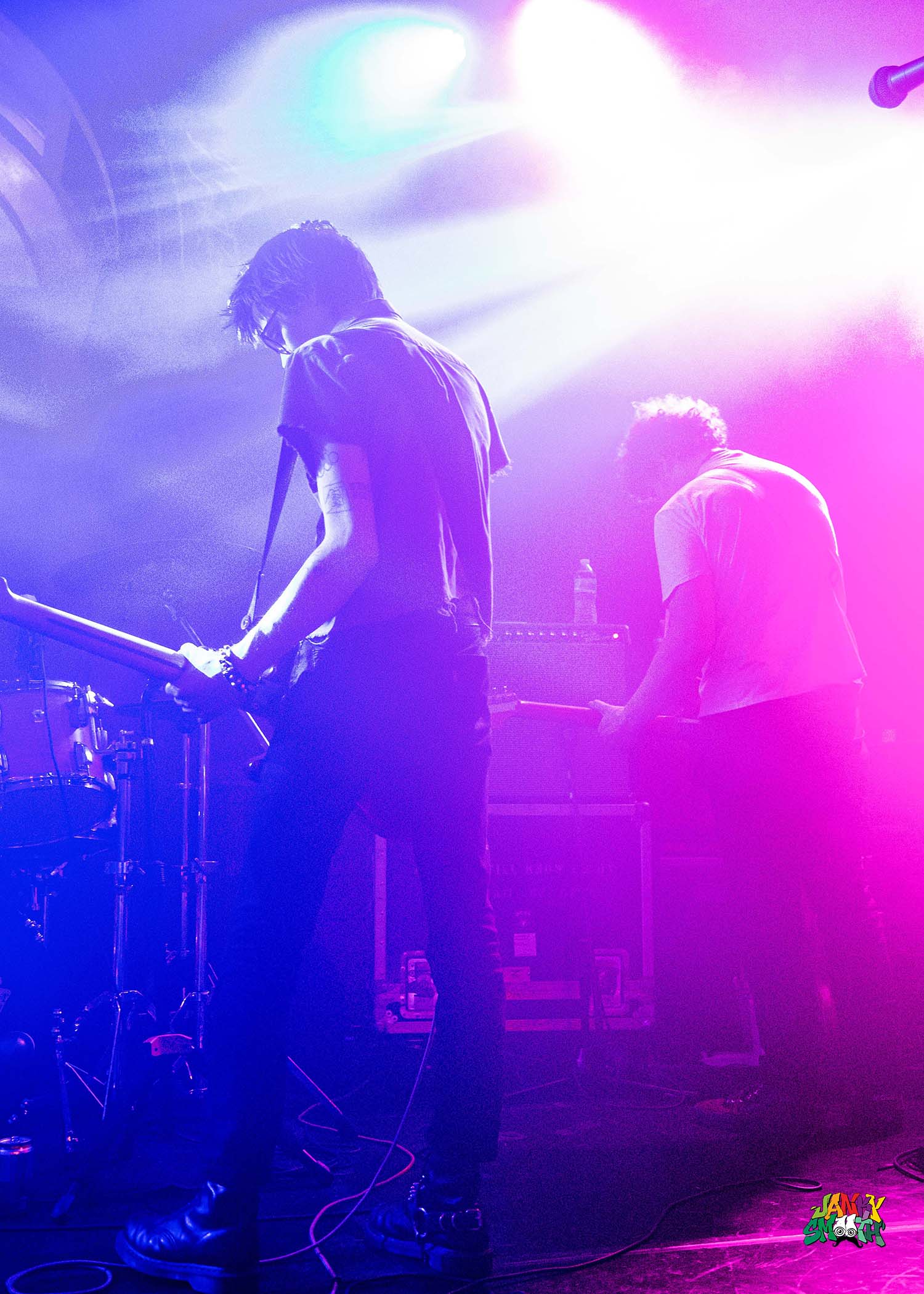 The power …And You Will Know Us by the Trail of Dead bring to their live shows is rarely surpassed by most of the greatest live bands. Trail of Dead are criminally underrated. Their arrangements are epic and tasteful whether they are playing a 3 minutes song or a 12 minutes song. They have not lost a step since I first saw them in the early 2000's and even in an era when many newer bands and artists I love put out 17 albums in their first decade, Trail of Dead have left quite a legacy with their 10 full lengths and multiple EPs in over 20 years. I got home and sampled The Godless Void and became enamored with the track, "Into The Godless Void" and rekindled my love for this amazing band.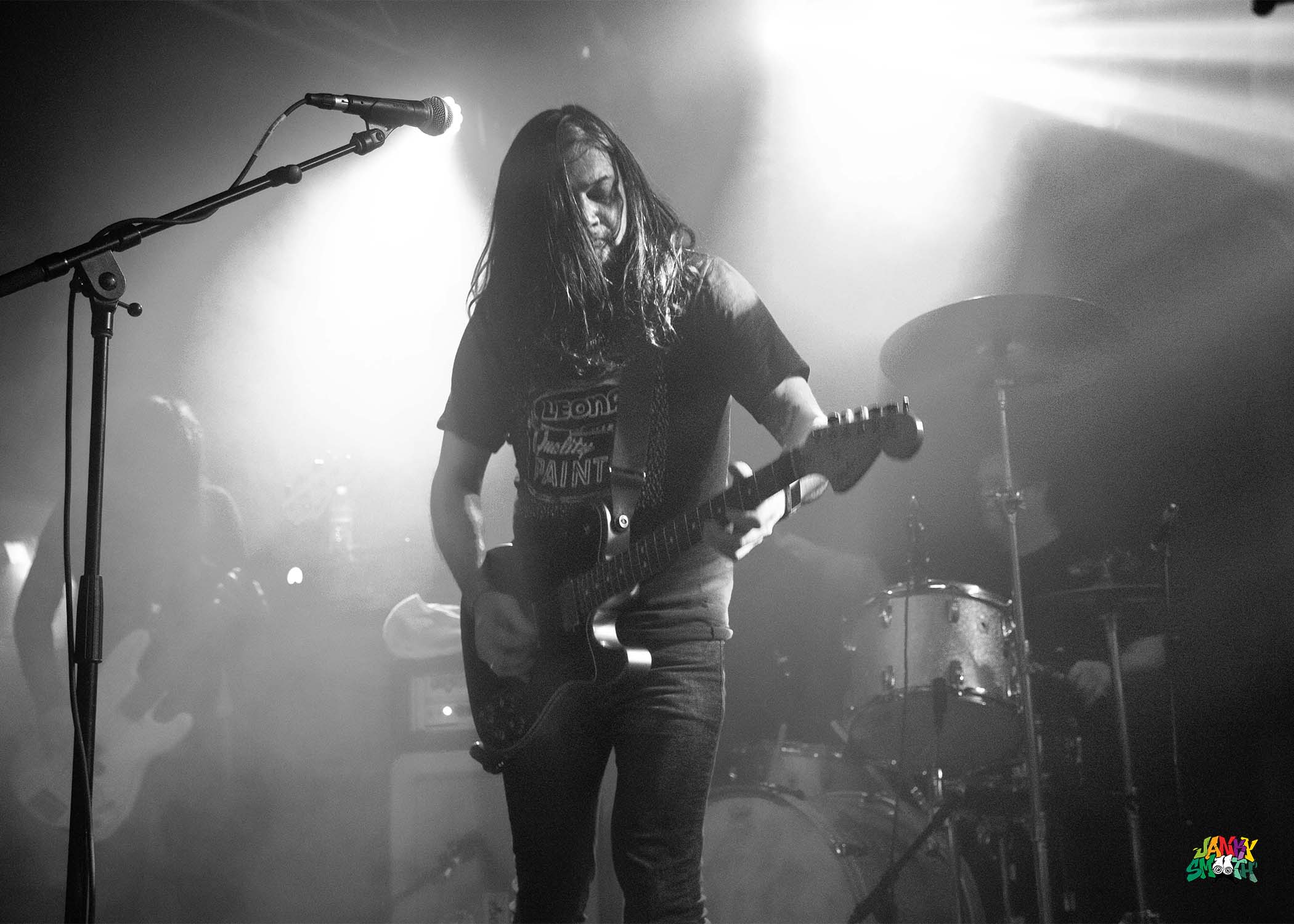 Words by: Danny Baraz
Photos by: Grace Dunn