The Heavy Sound of Nature: Alcest Plays "Kodama" at Catch One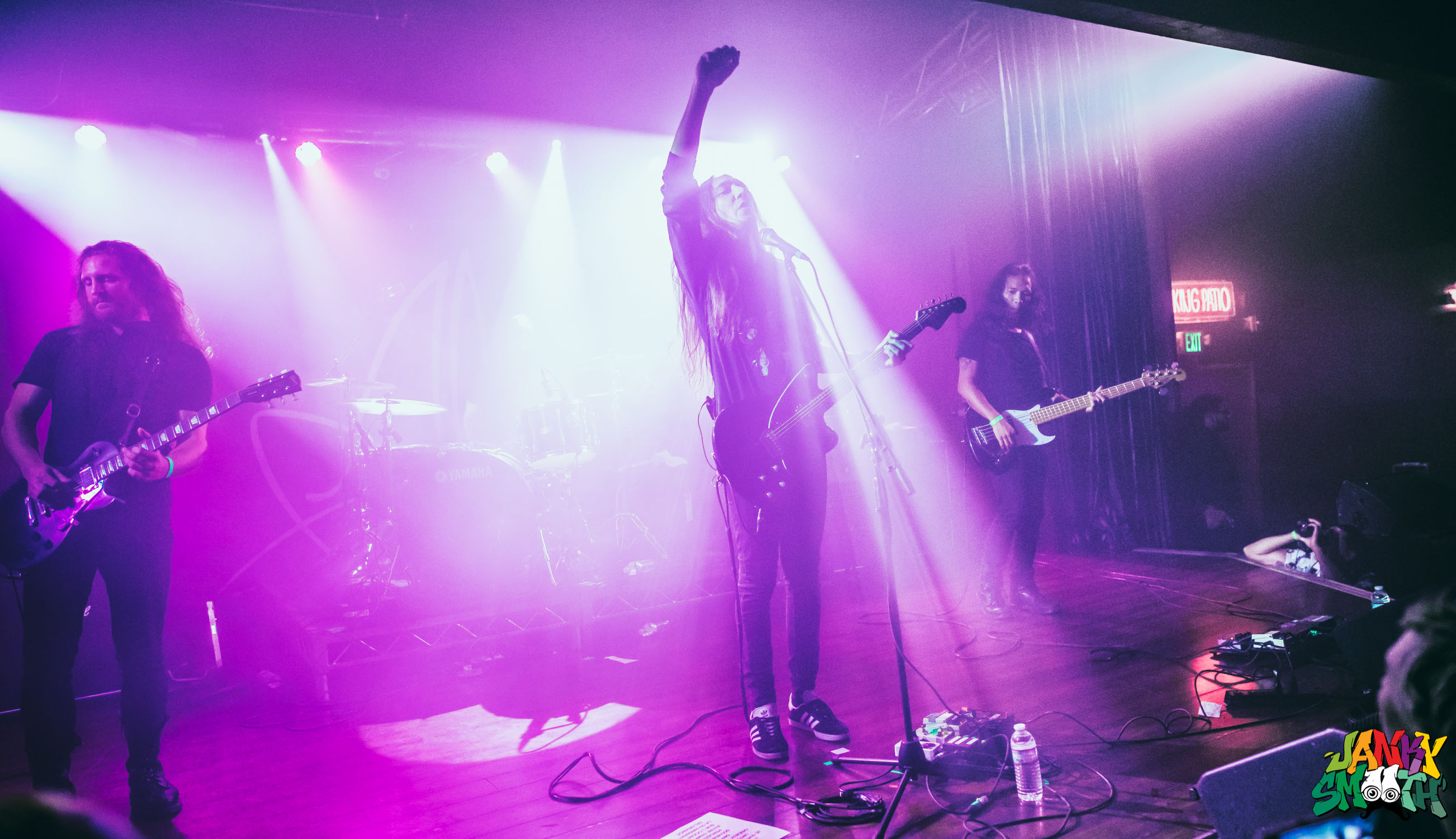 The first show I attended at Catch One since their recent rebranding was French metal-gaze innovators, Alcest's performance of their seminal album, "Kodama". You can sense new life in the walls at Catch One, something feels different and fresh. Paying homage to the club's original incarnation as a safe haven for the black LGBTQ community, the club is now just as safe and just as much of a haven for all.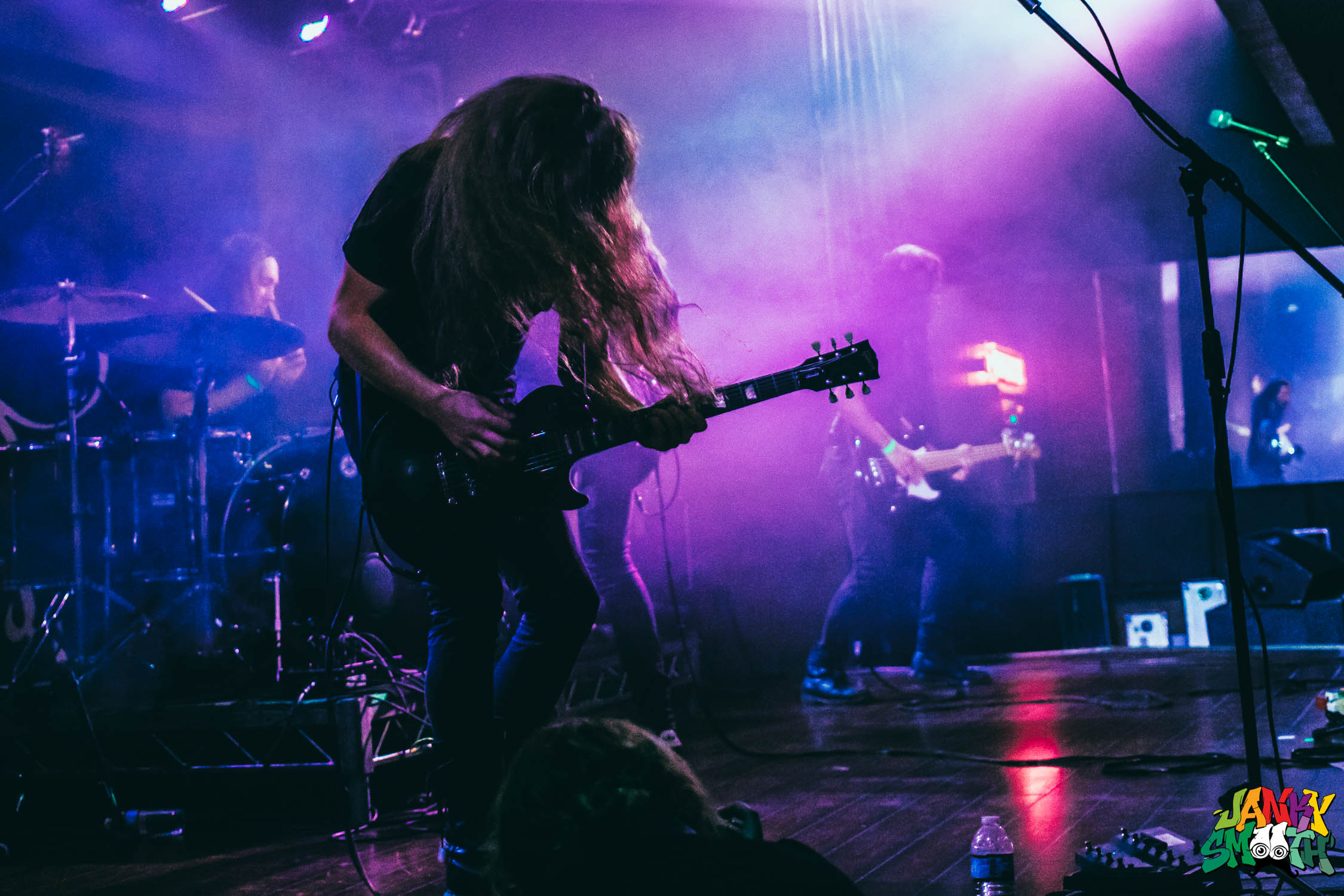 This show featured a powerhouse lineup with King Woman and Glaare supporting Alcest. The last time I saw Glaare, they were mashed between two goth bands that made their unique sound stick out like a sore thumb. I found it too cool in the context of a sad boy goth show but on this night I had different feelings. The sound system at Union captured their element better than the Echoplex and having been the show's opener, there was no other sound for me to compare them to.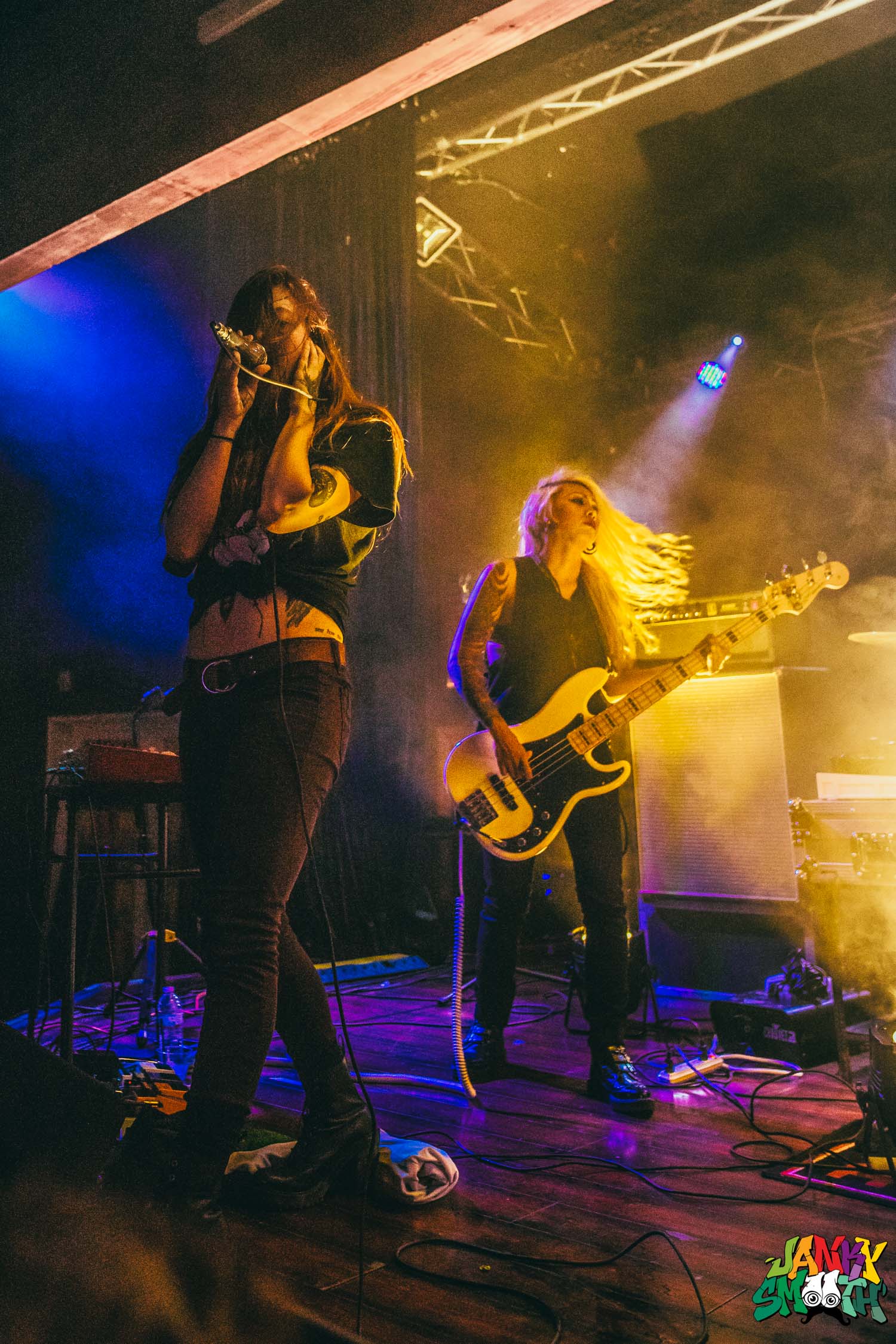 The band's singer, Rachael, has her on-stage charisma down. She knows how to play with stage banter and move to make for a dramatic performance. Sonically, the band makes a disorienting form of post punk that hits so hard I almost want to call it "core". Noisy enough for metal heads to embrace their sound warmly, the audience certainly took to Glaare at this show. Every song has a jarring element to it as each instrument's part seems to clash more than mesh. This gives the music a discomforting unpredictability that Rachael takes advantage of as a front woman.
To conclude my feelings about Glaare, I want to note that this early in their career their sound is rather mature. I feel like it's the kind of sound it would take a band a few more albums to arrive at. That said, I'm not sure how a mature sound matures but what I would hope for is that they keep the disharmony and noisy elements then went in a more mainstream direction, with hooks and the whole lot.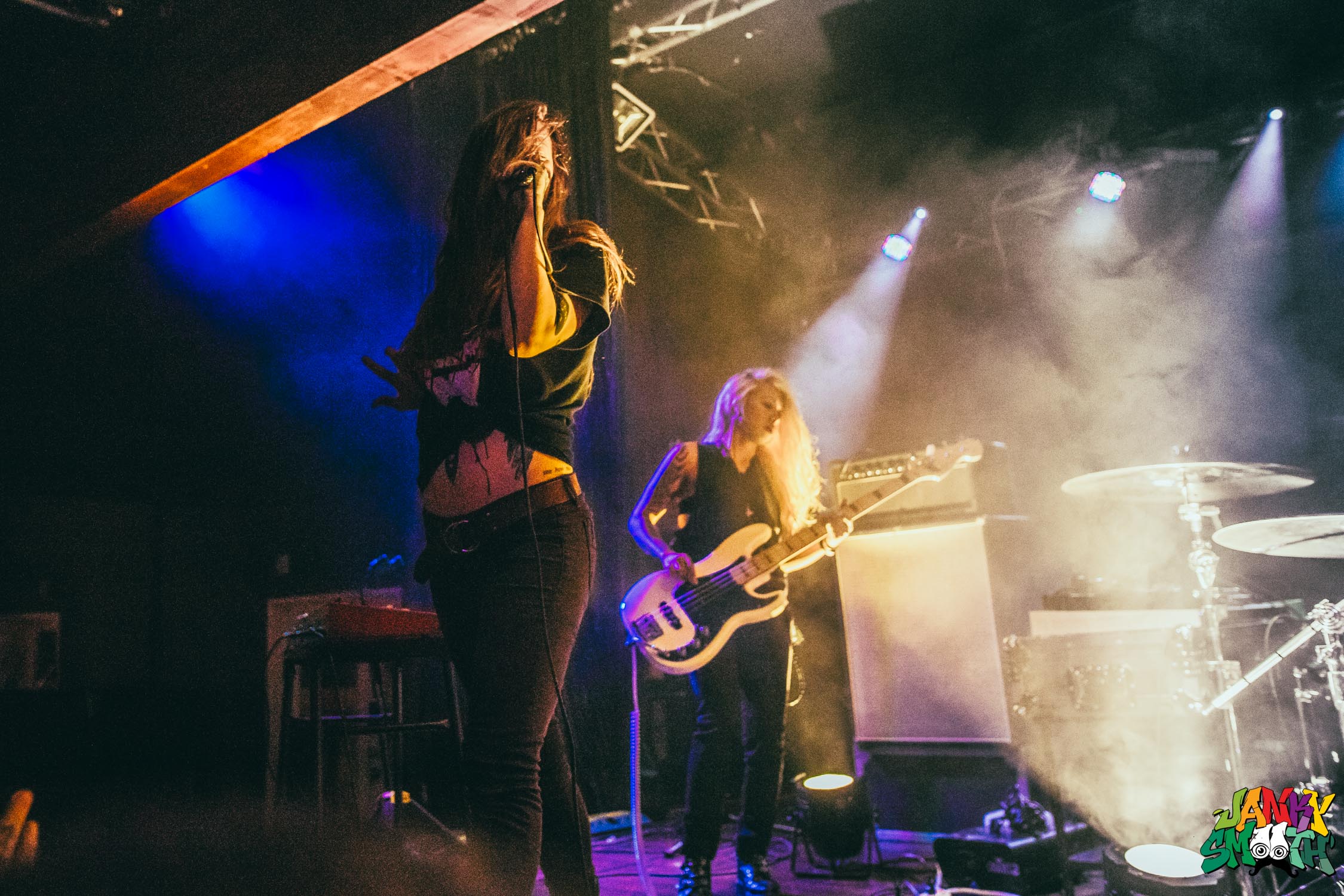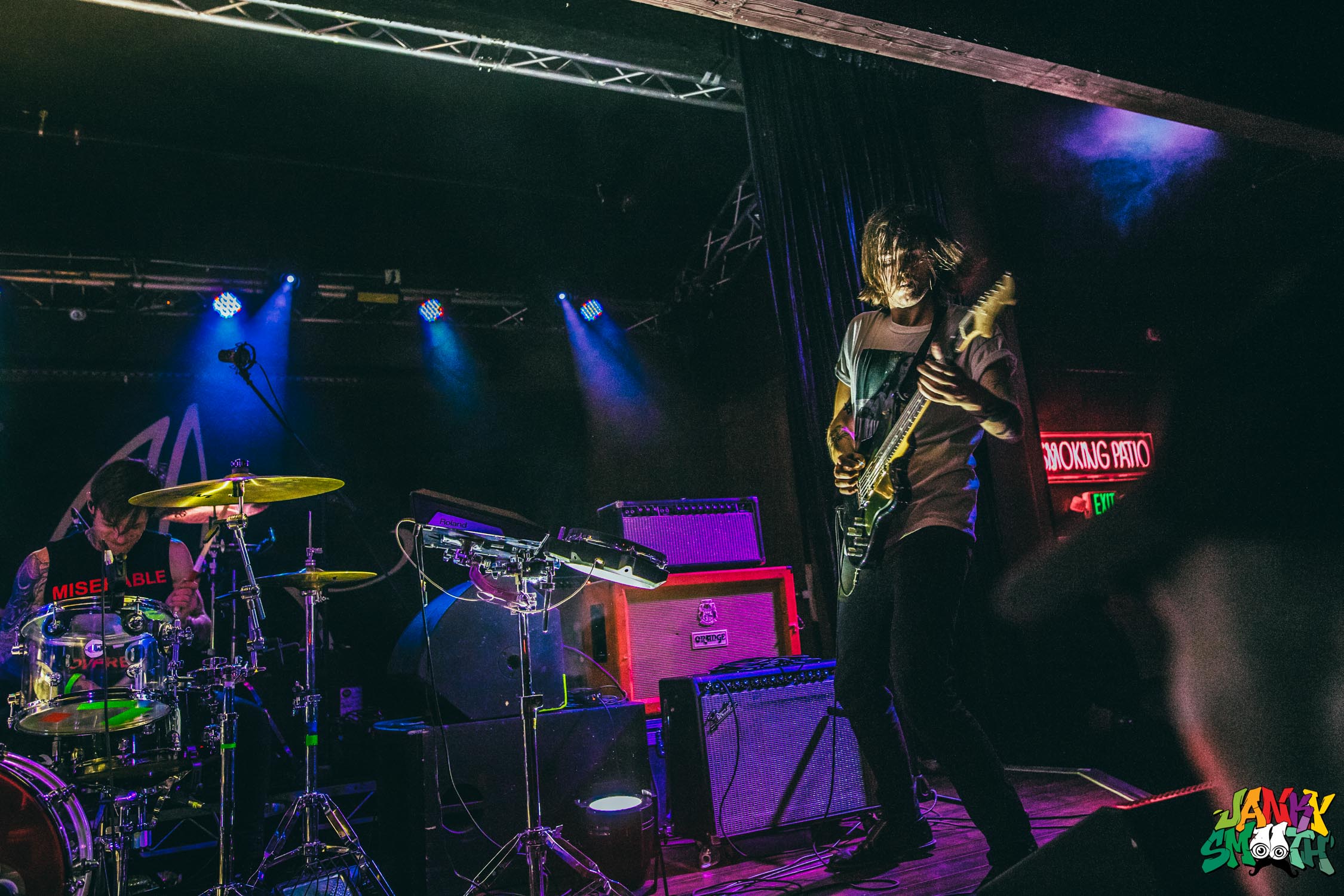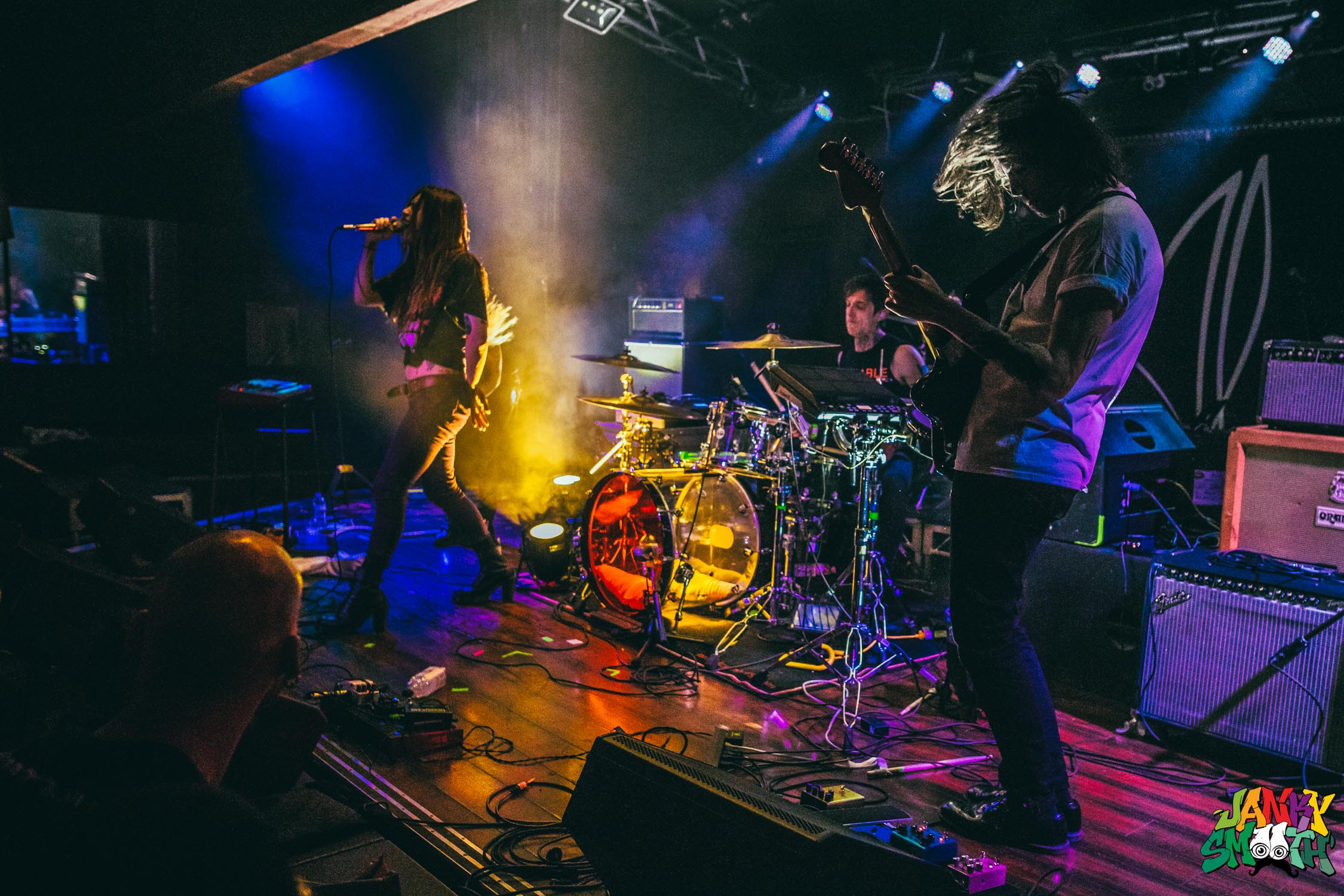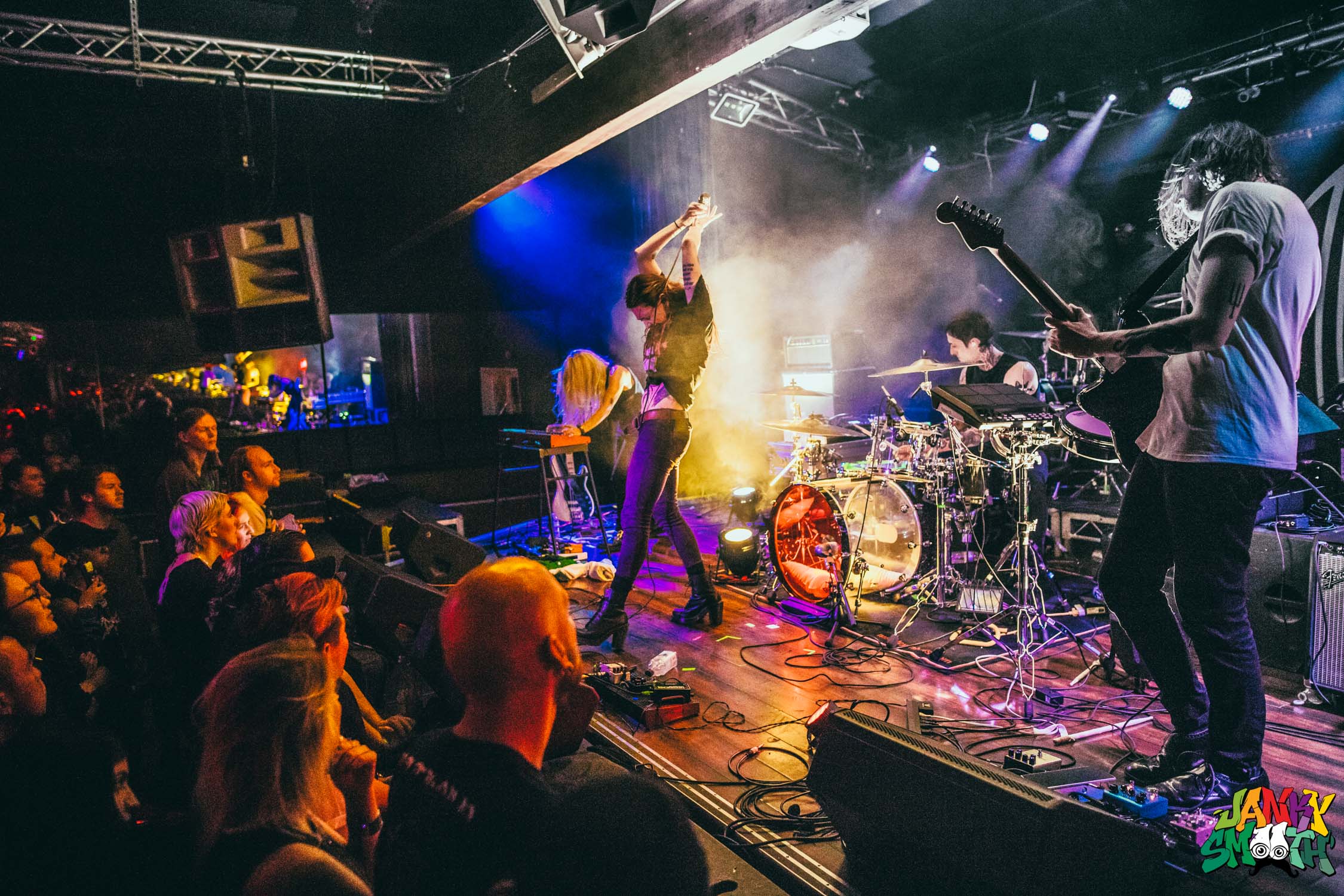 King Woman has a lot of well deserved hype around them. Garnering attention from every scene that fucks with dark imagery and sounds, the band has fans in post-punk, goth, doom, sludge, and stoner, and for good reason. The band plays a loud and boisterous doom metal that braces your ear drum, making the stage the only thing you could physically pay attention to. The mind locked on these players, the focal point has to Kristina Esfandiari, who captures mysticism in every nuance of her vocals. There is a feeling idea of fairy tale darkness your mind cannot help but absorb when listening. There's a feminist analysis of the sound I could give but I want to stress that regardless of gender, this band is unique and important just based on their music.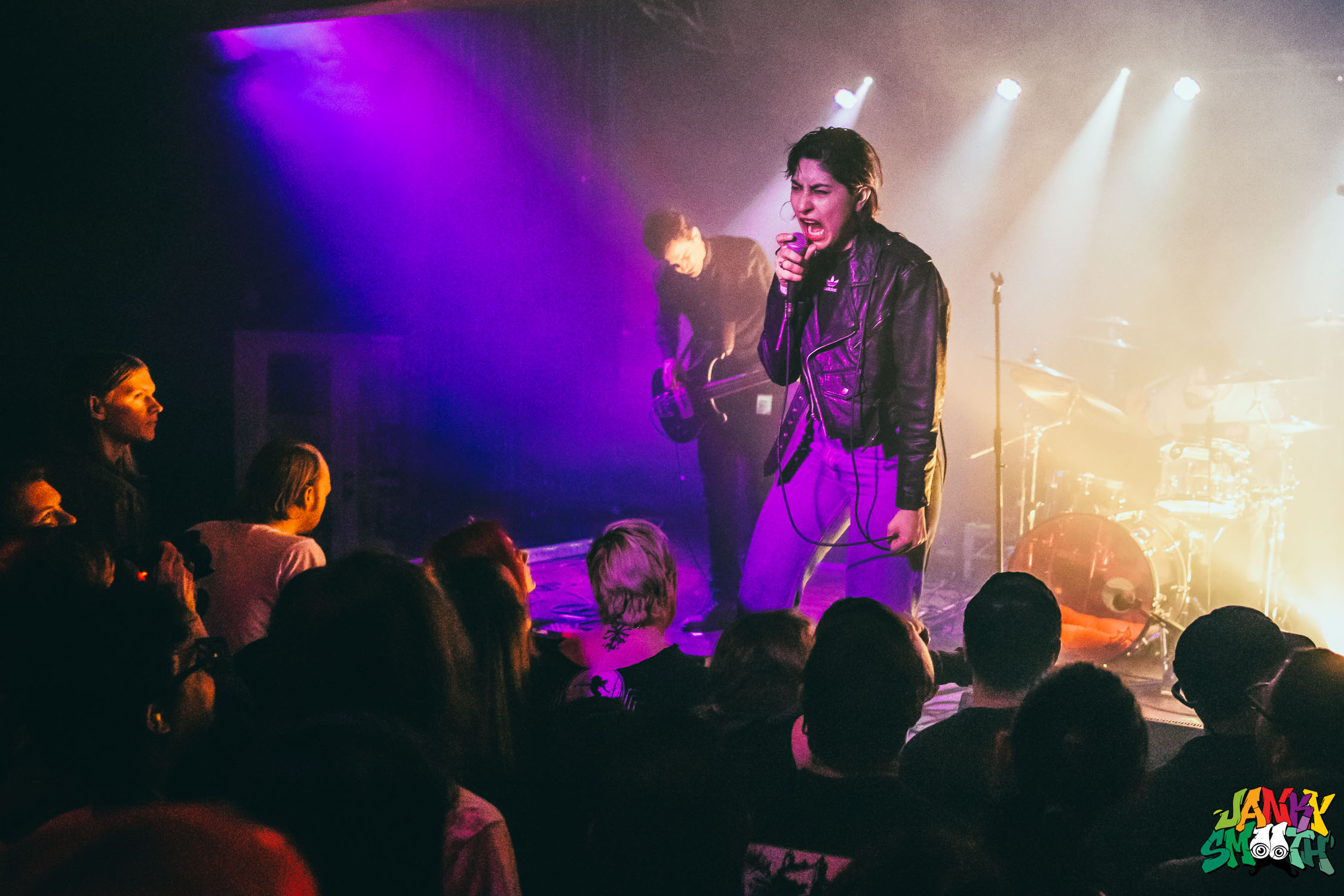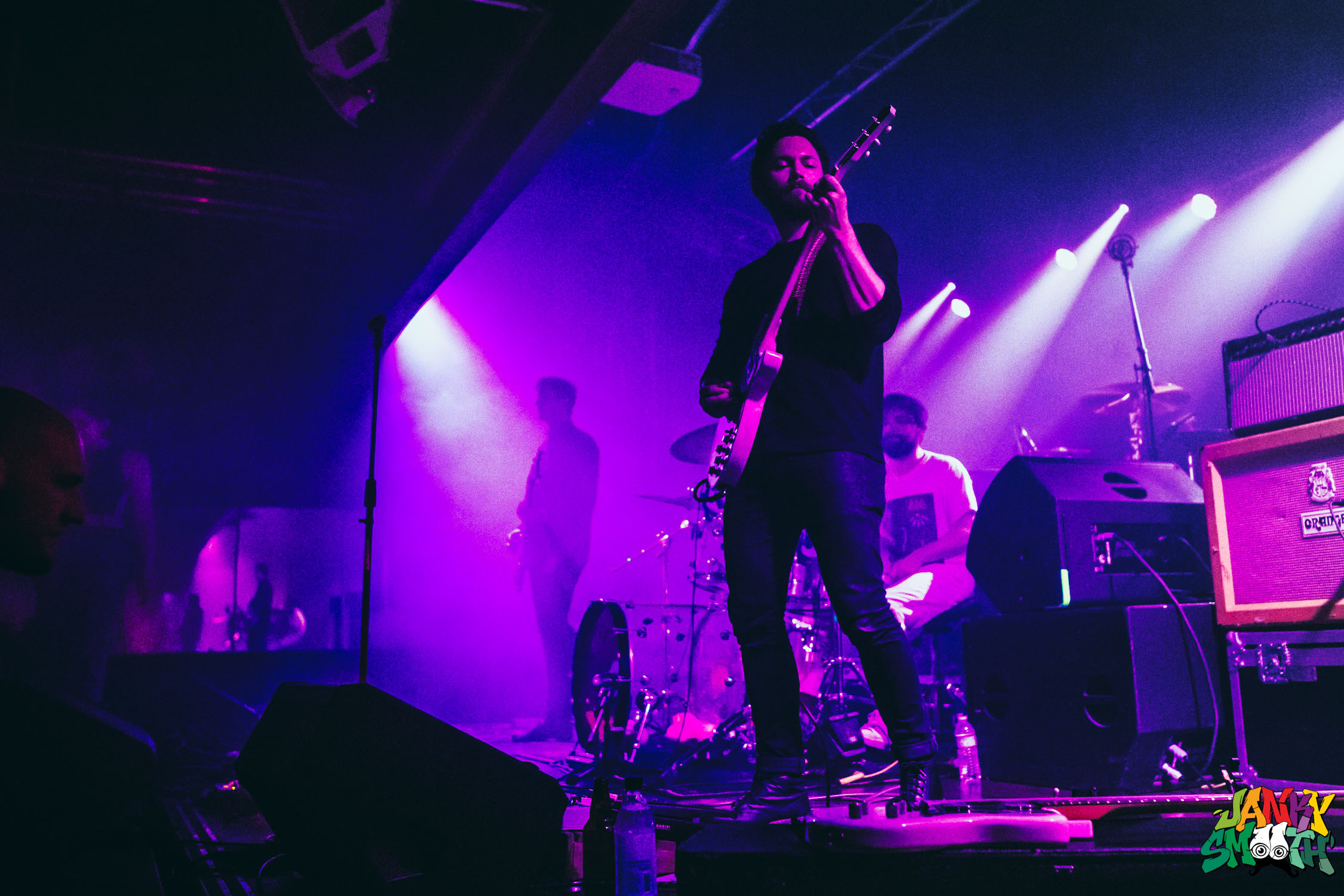 Just like the first time I saw King Woman at Home Sick in Petaluma, Kristina got into the crowd and sang amongst us much like a hardcore singer would. Rather than inspiring a circle of violence around her, Kristina's soothing vocals made us all connect in some kind of holy orbit swaying around her like moths to a flame.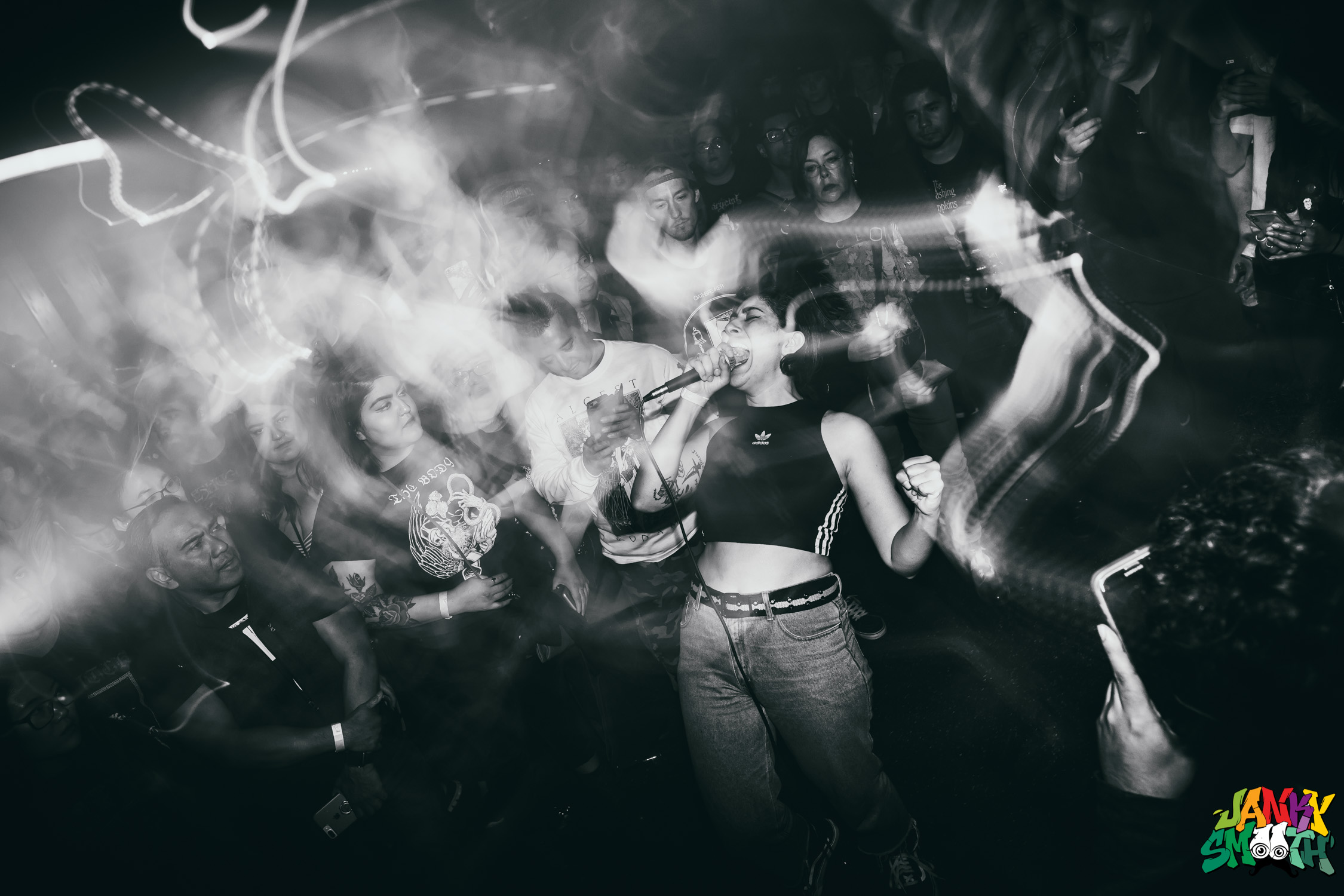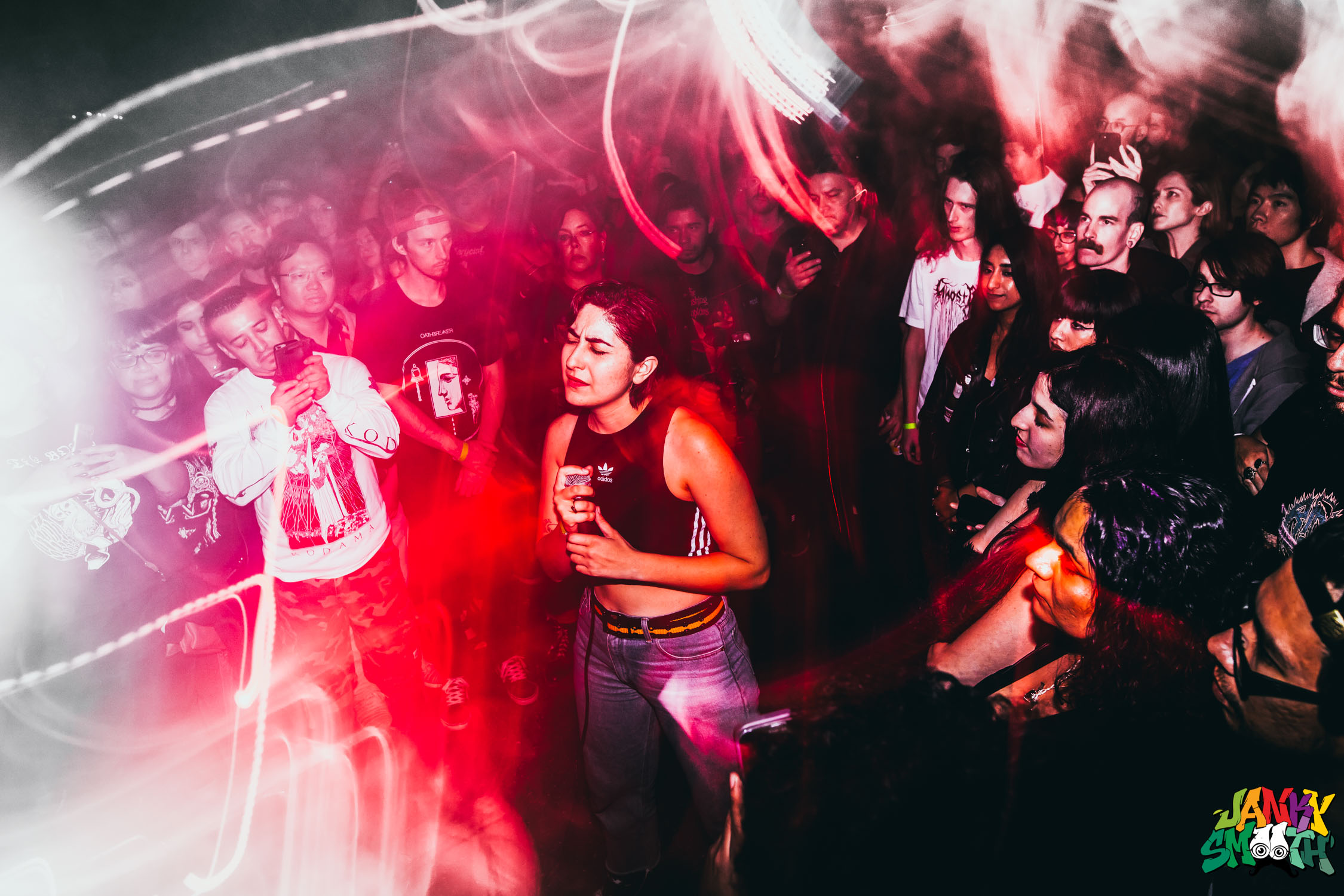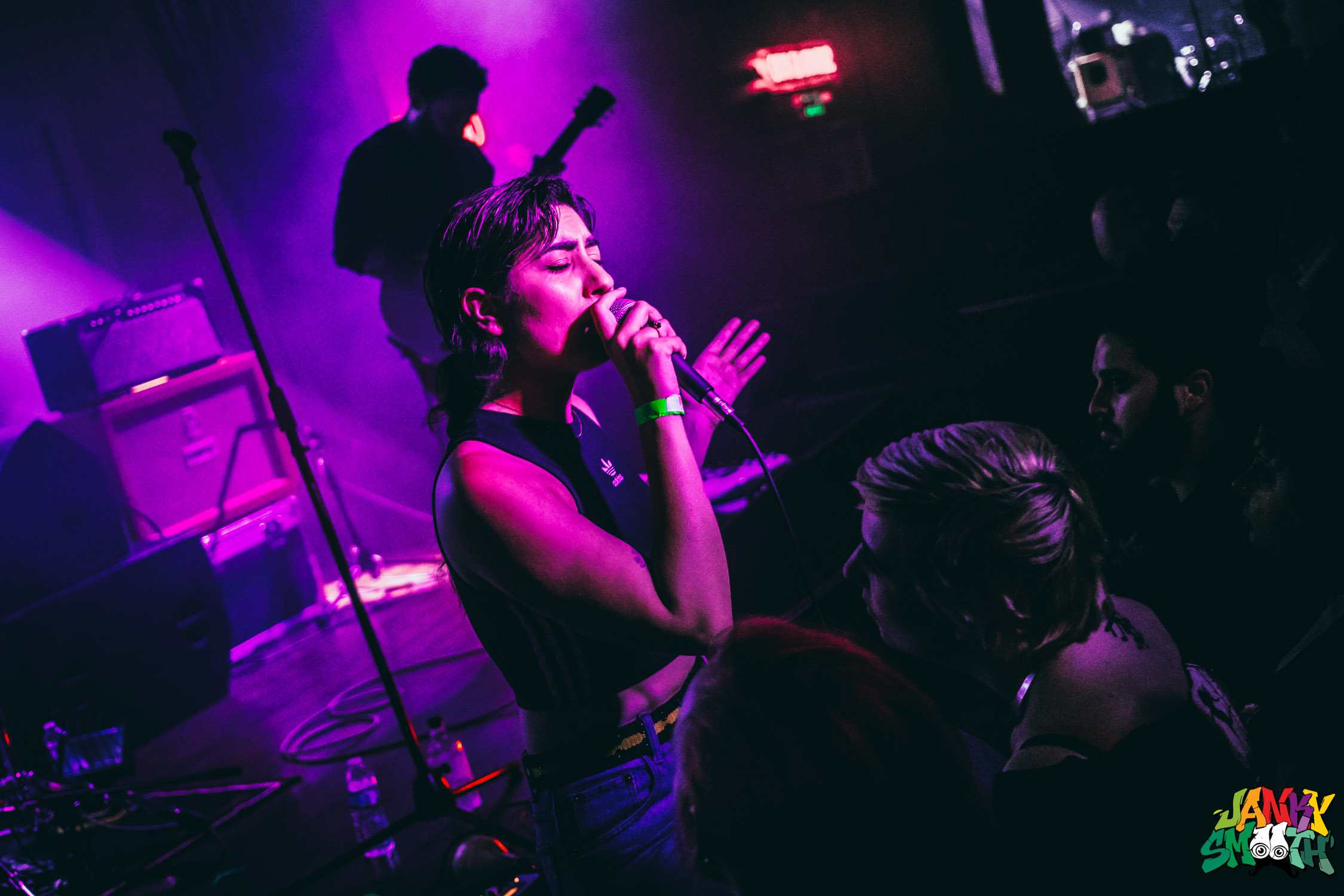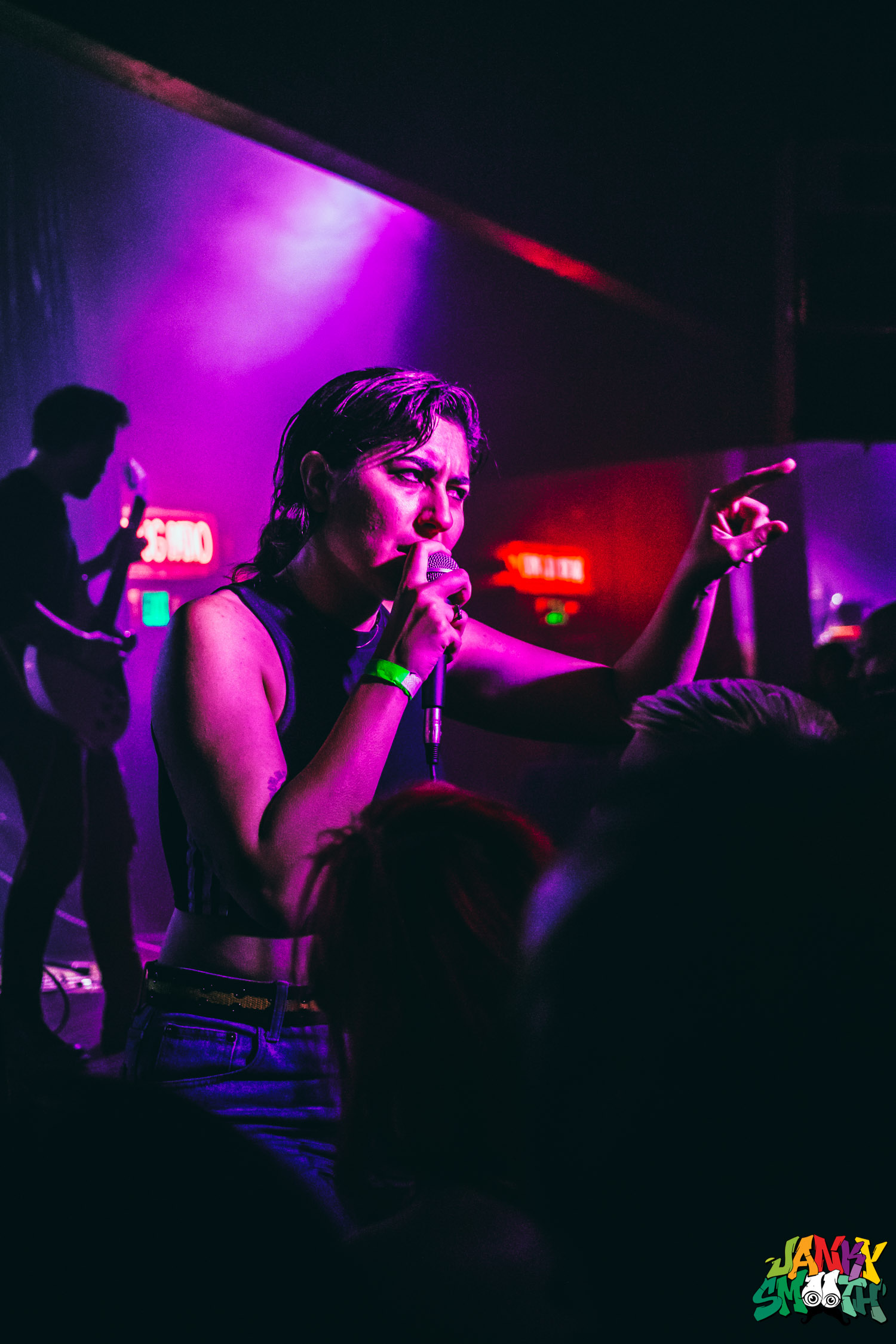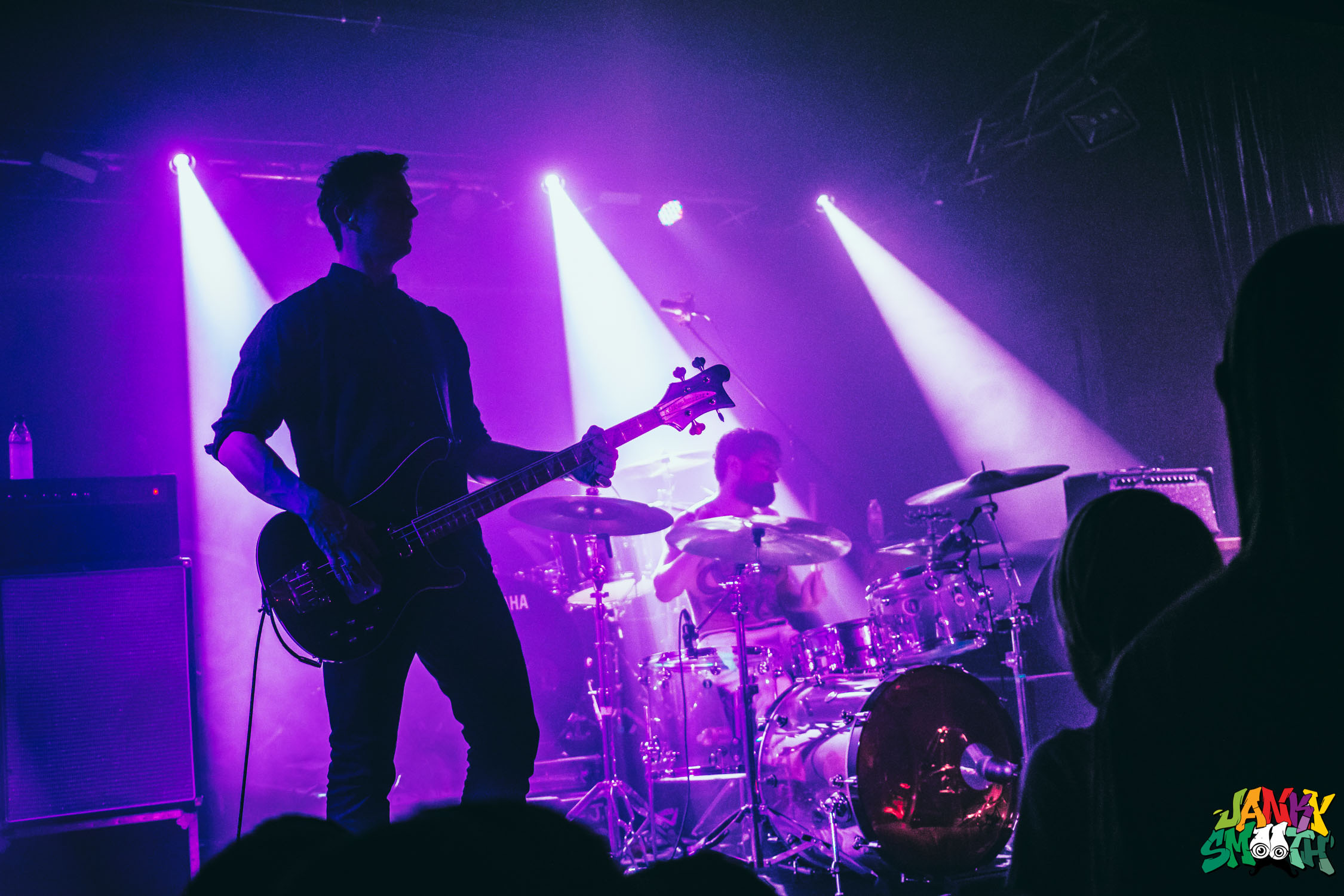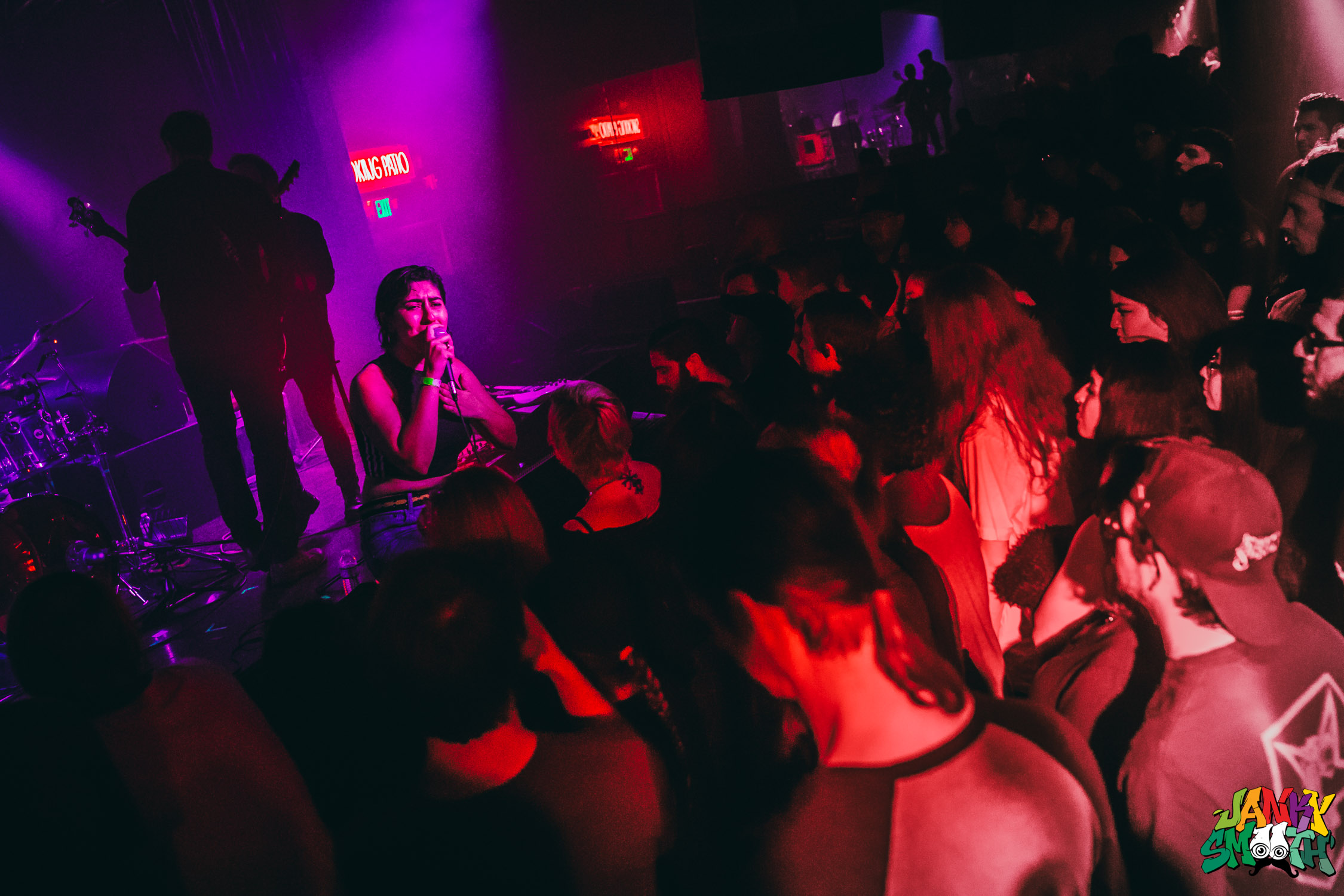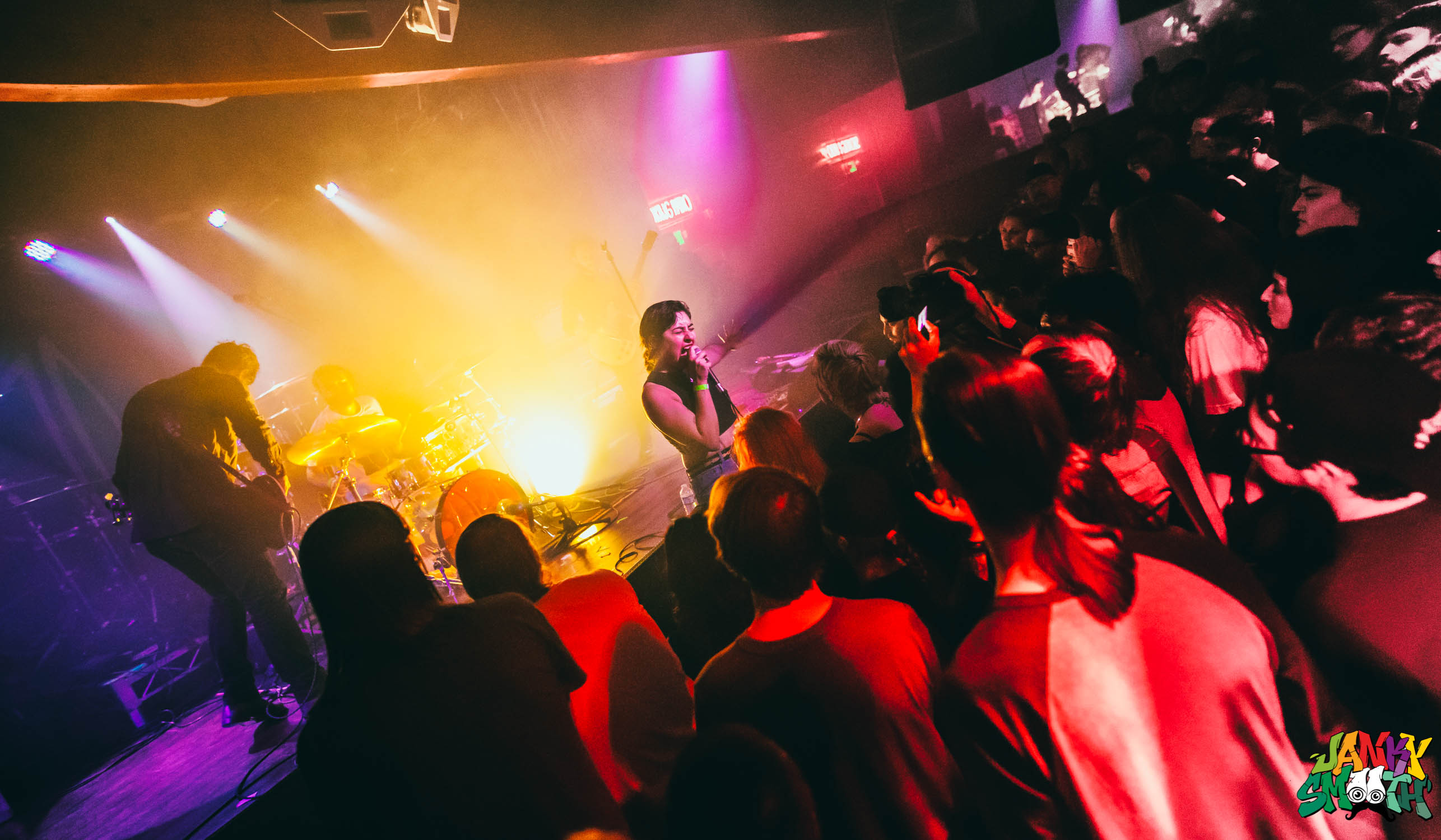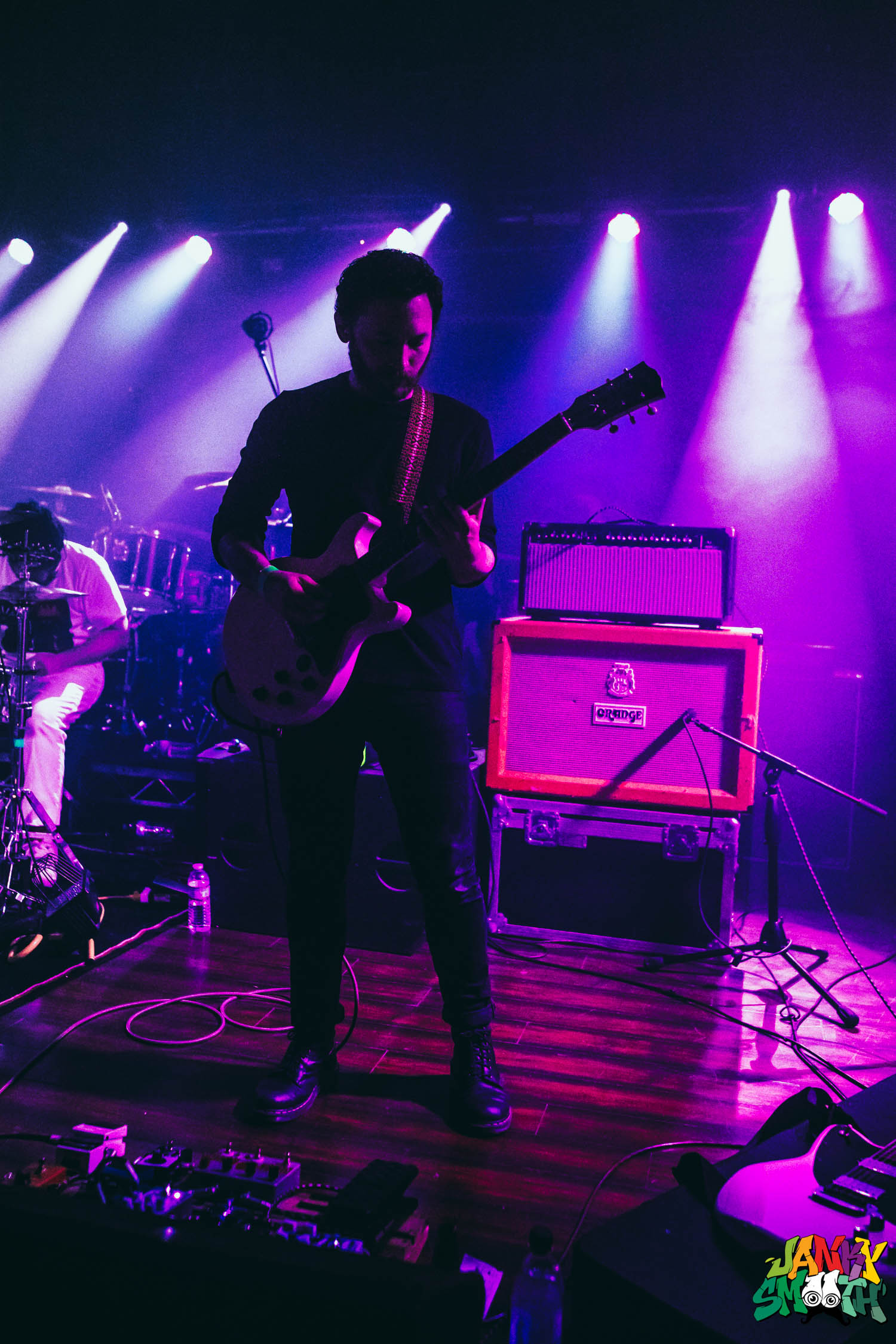 I love metal and like shoe-gaze, so it only makes sense that I'd like metal-gaze. And I do, Deafheaven, Agalloch, these are two great bands within the genre I enjoy and they certainly they owe something to Alcest, who might just be the progenitors of the sound. Kodama especially captures the essence of both sounds. The warmth of the lush shoe gaze riffs clashing like waves against an ashen beach with the frigid sound of black metal vocals and riffs. Listening to Kodama live feels like running through a magical forest at sunset with beautiful colors and creatures coming to life as sounds. As the album moves on, you get more touches of black metal and suddenly it's midnight in the garden of good and evil. When Alcest plays softly, you hear the bounty of nature. You can almost smell the flowers in the riffs. When Alcest gets heavy, it's all out war, blood on the leaves.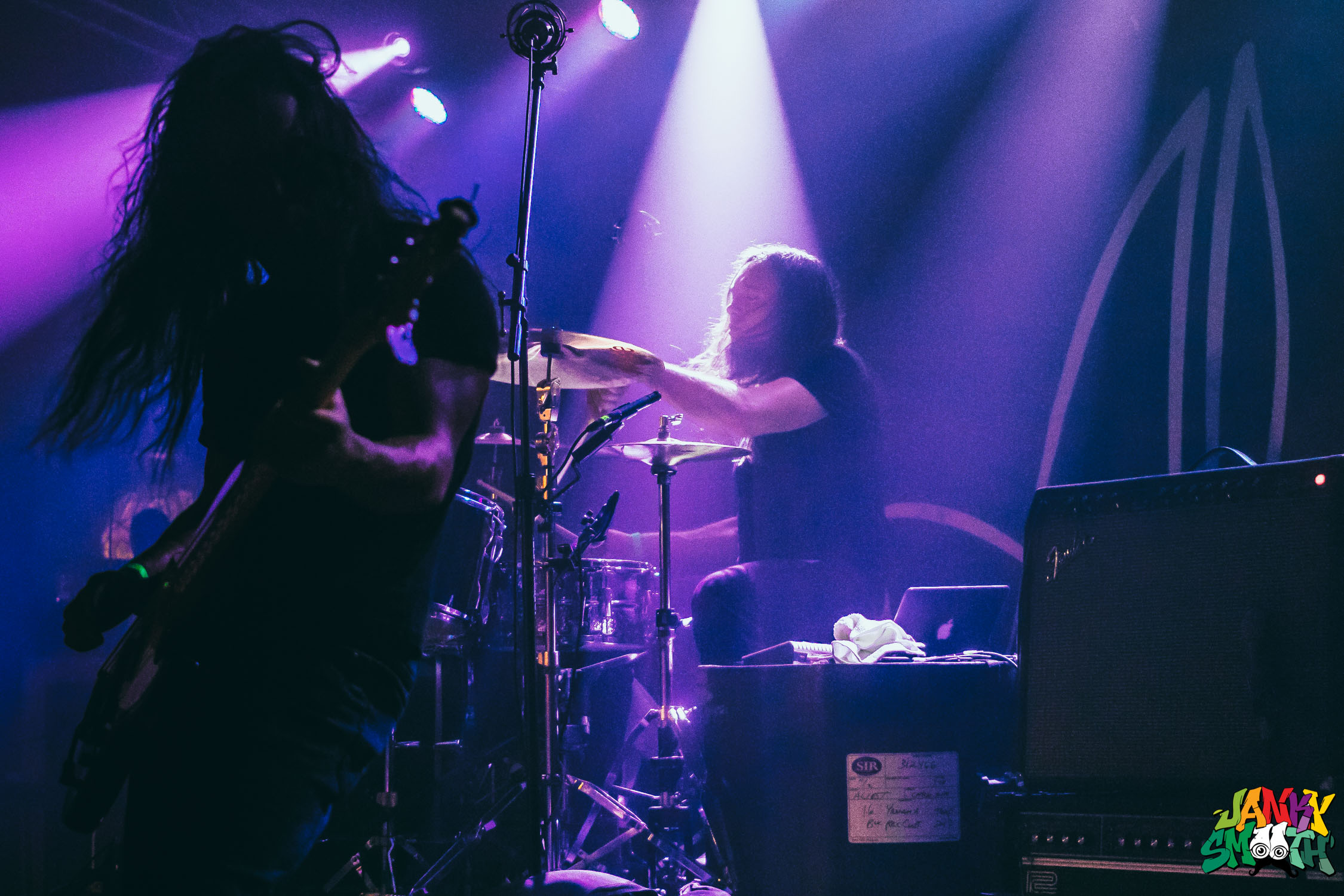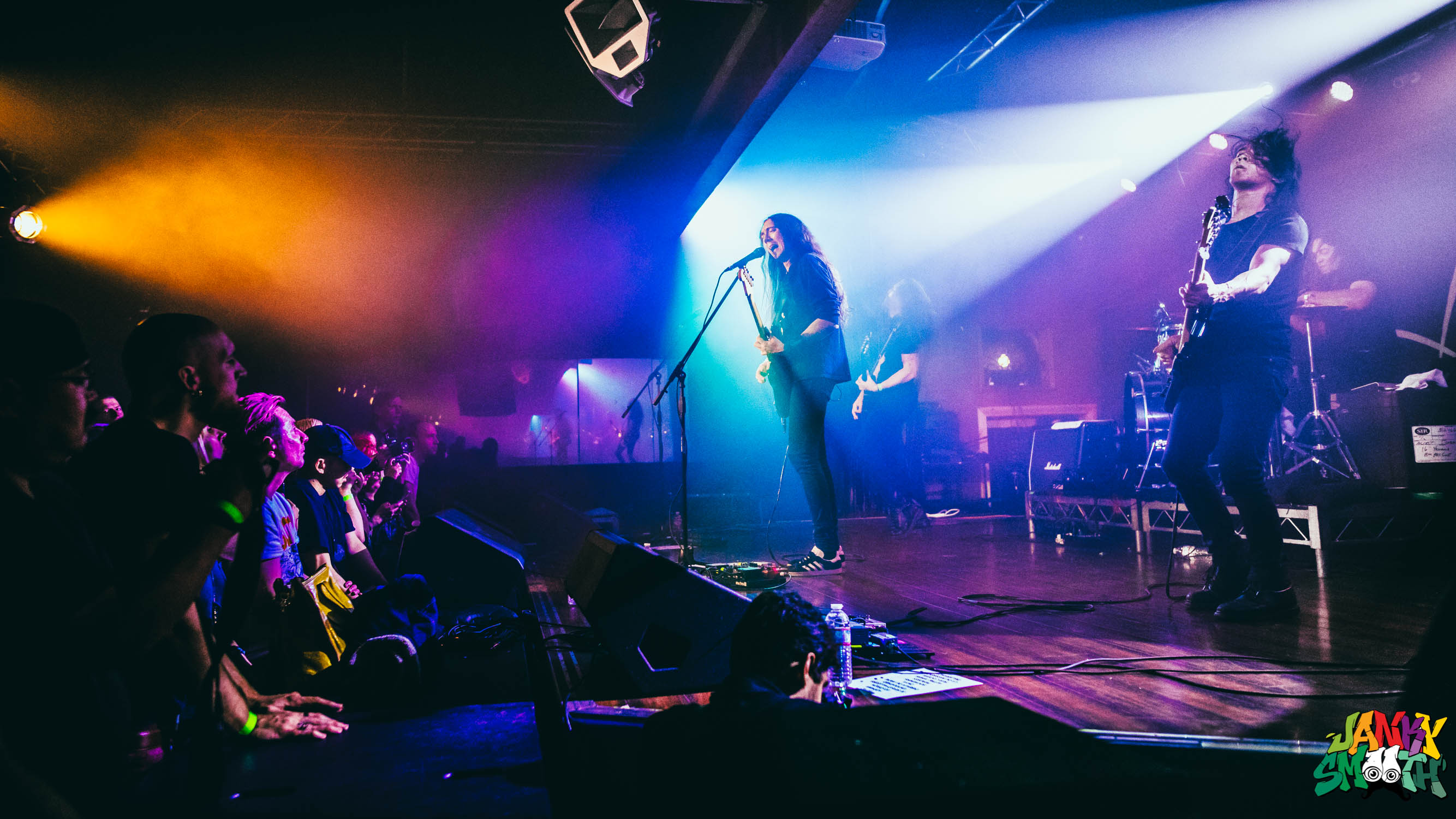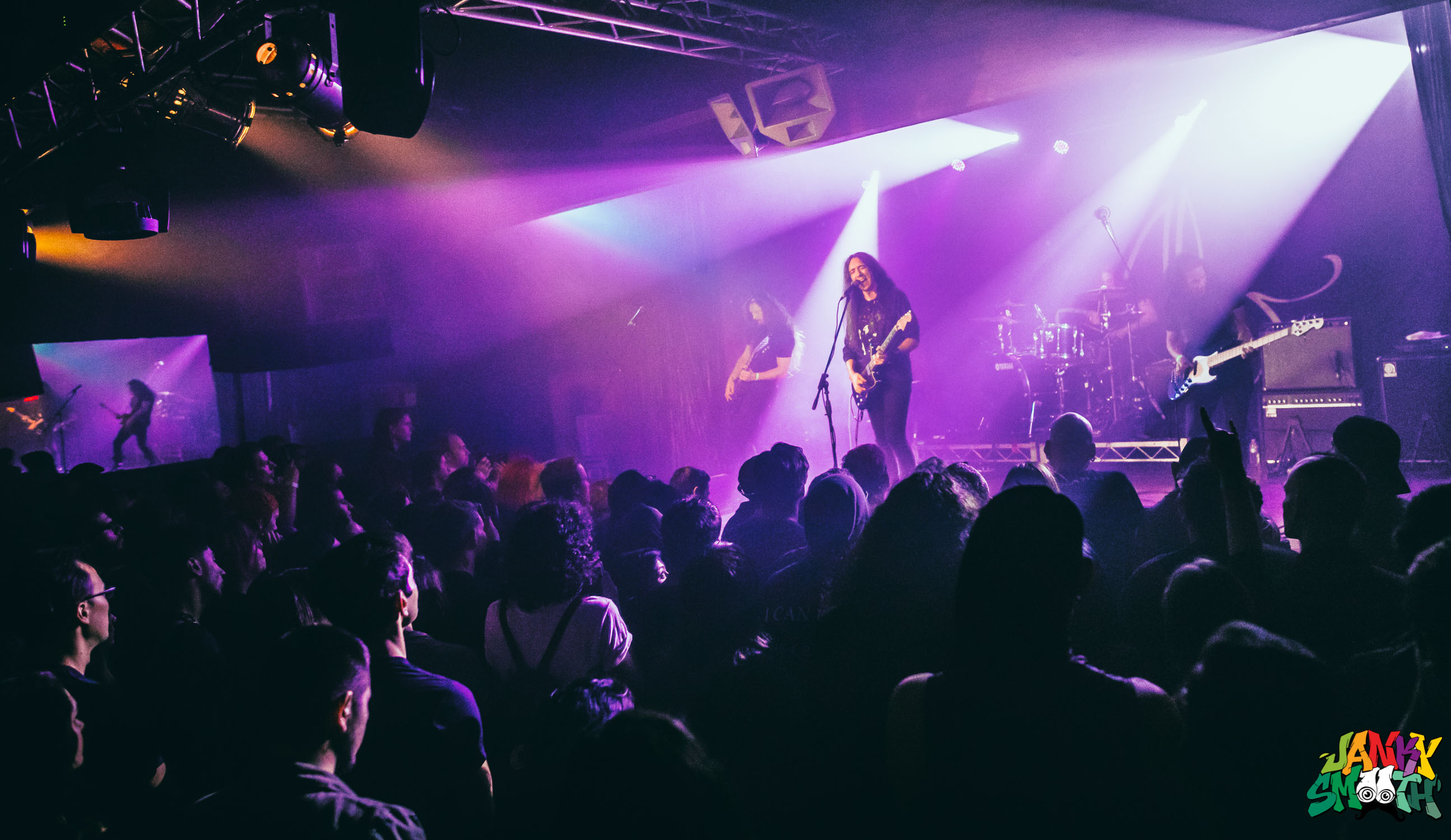 Alcest's progressive playing and minimalist vocals reminded me of a band I saw earlier in the year, Elder, which I didn't enjoy. I have to say the same for this set, which simply wasn't my cup of tea. I tried listening to Kodama many times in the months leading up to it but just couldn't get engaged. I can understand why they're considered such an important band and why they drew so many die hard fans but for me personally, now that I've sampled their music, I don't need to revisit them.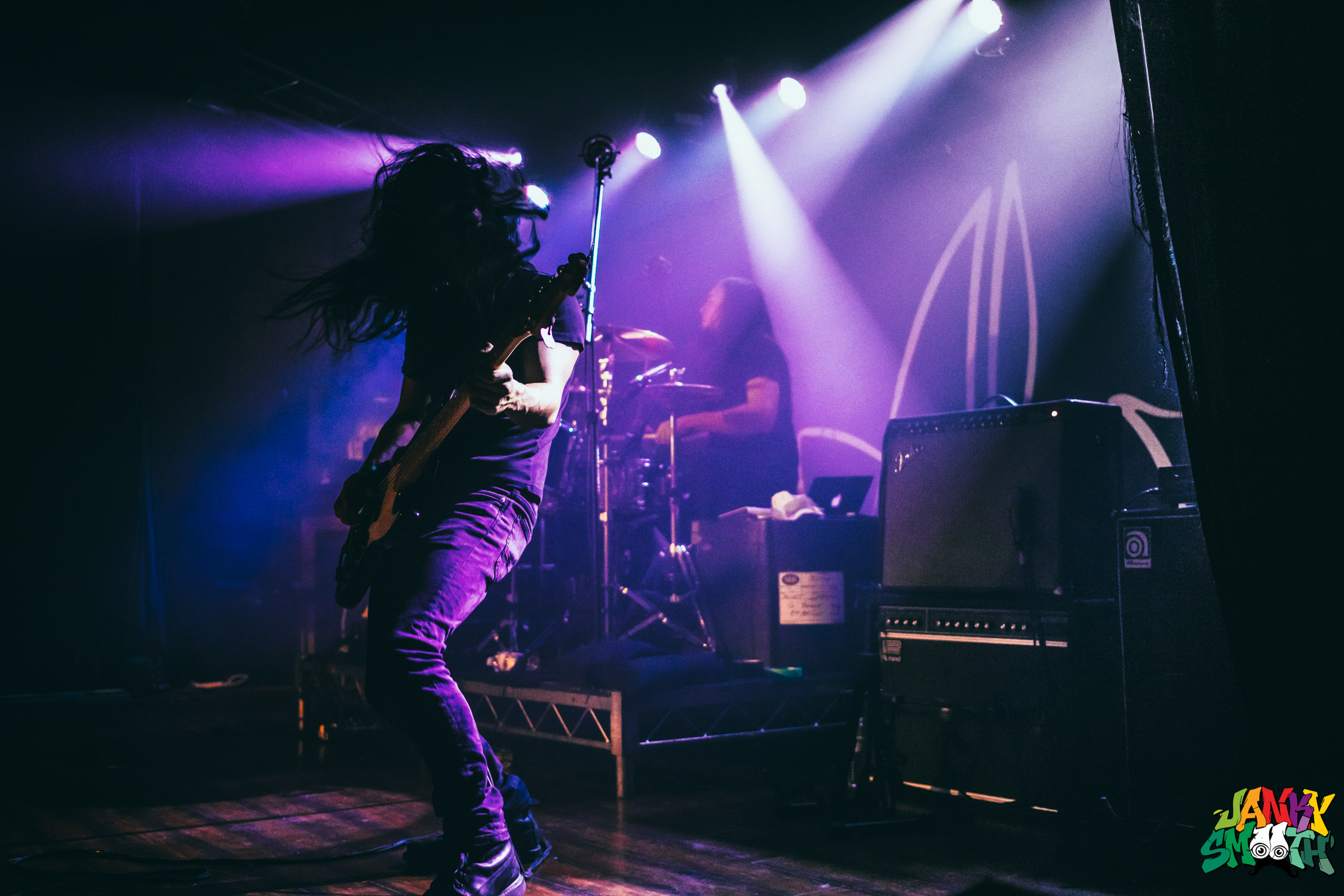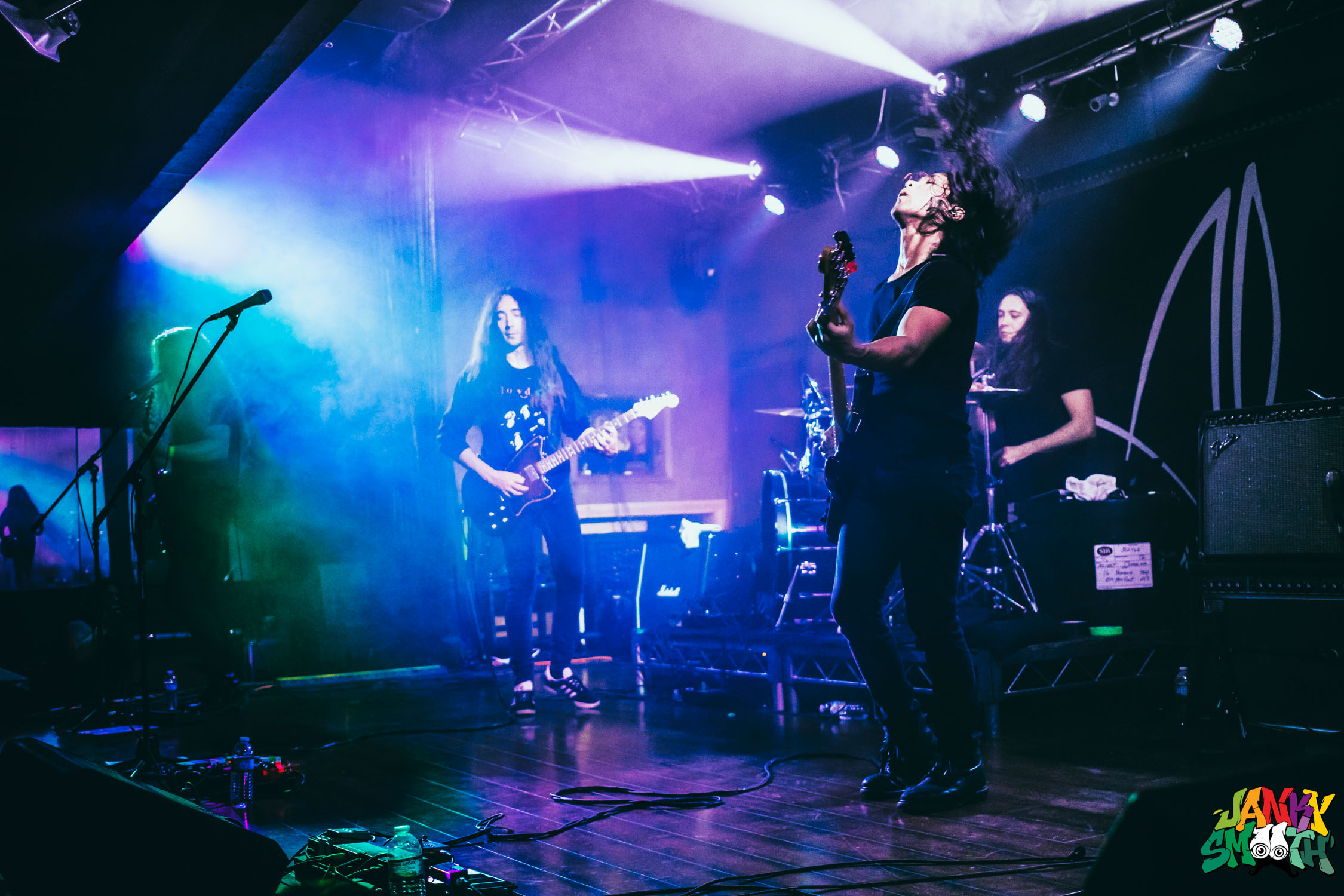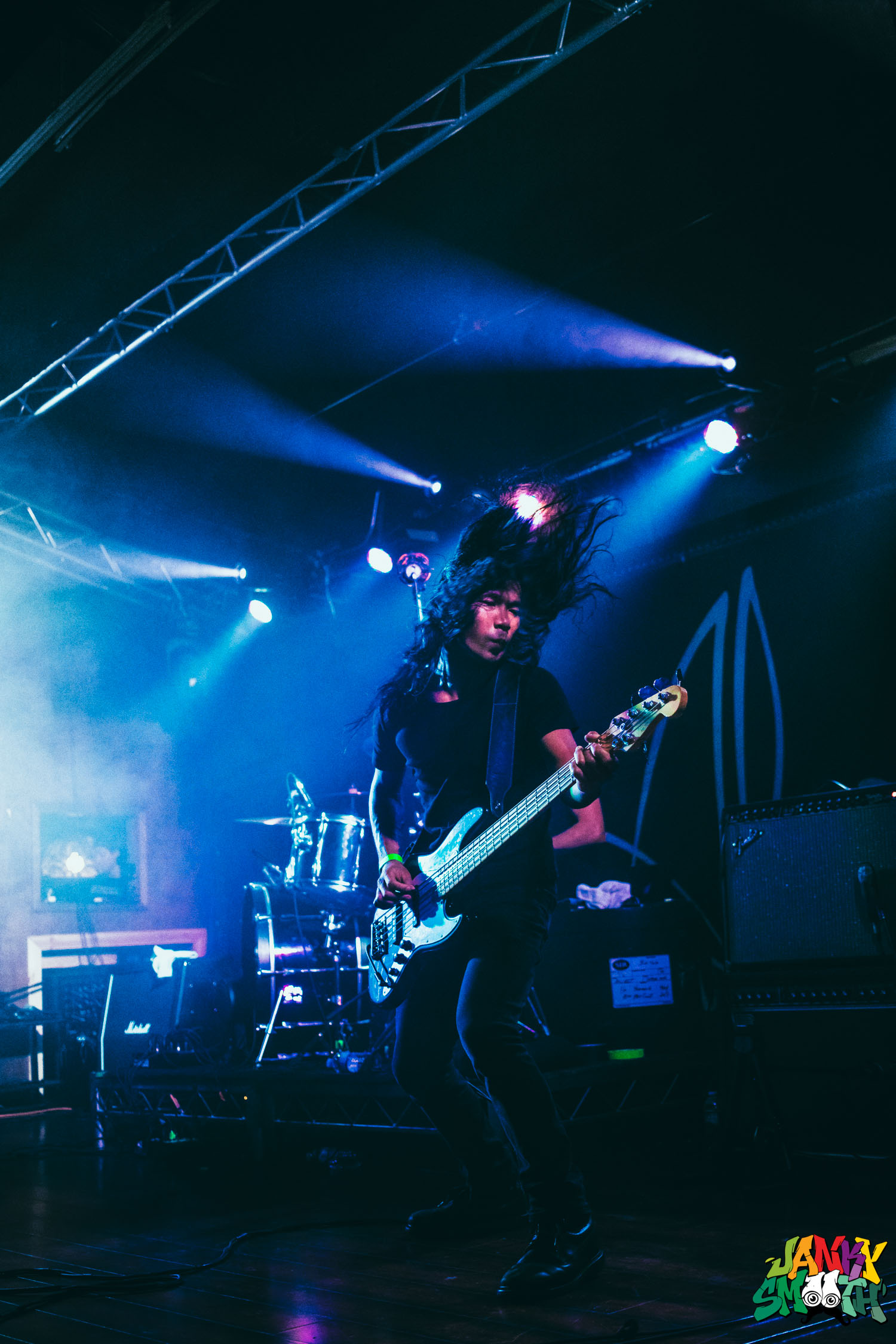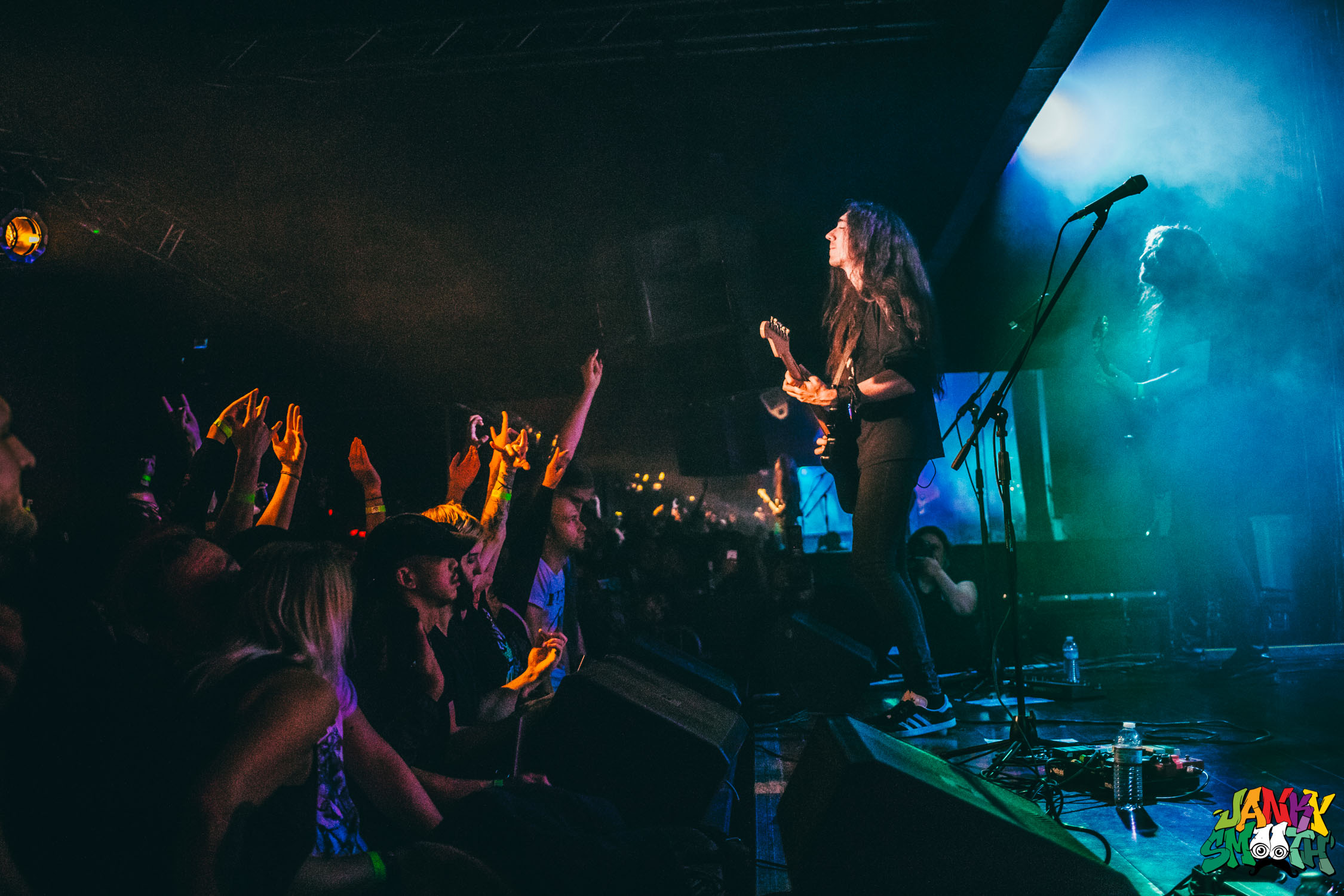 Words by: Robert Shepyer
Photos by: Dillon Vaughn