How to Trip Off Volume: Elder at The Roxy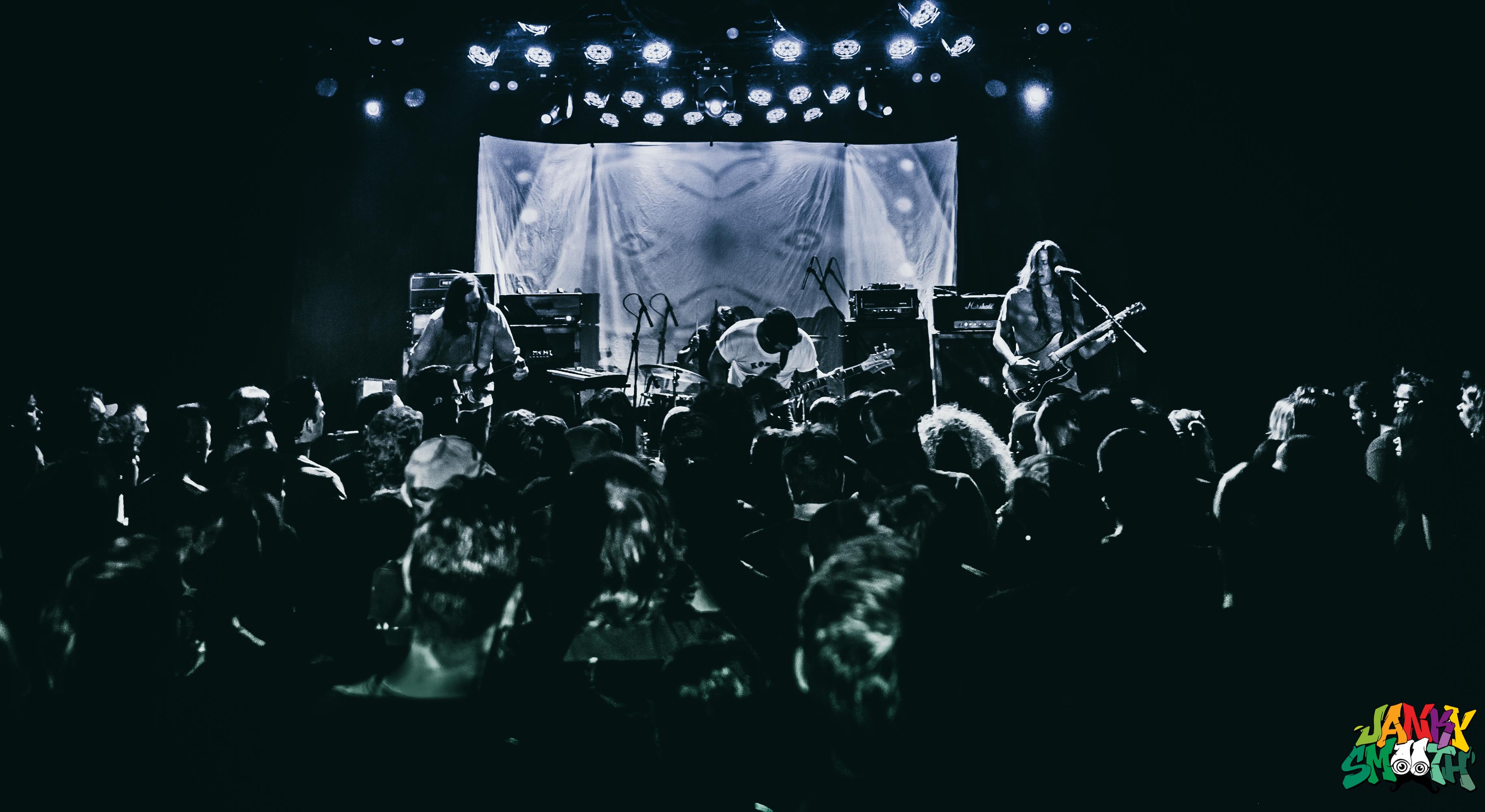 How do you get high? Flower? Shrooms? Synthetics? Running? There are many ways. Some of them led me to this style of stoner/doom metal in the first place but once I had first began frequenting those concerts and stood among other trippers before a stage where a high was induced through music, I realized not every method can be found on erowid.com. Volume can get you high. Walls of sound can break you through sobriety's ceiling and beyond that threshold is an especially consciousness-shaking altered state. Few bands build walls of sound so high and holy as the ones featured at The Roxy at this show with progressive doom virtuosos Elder.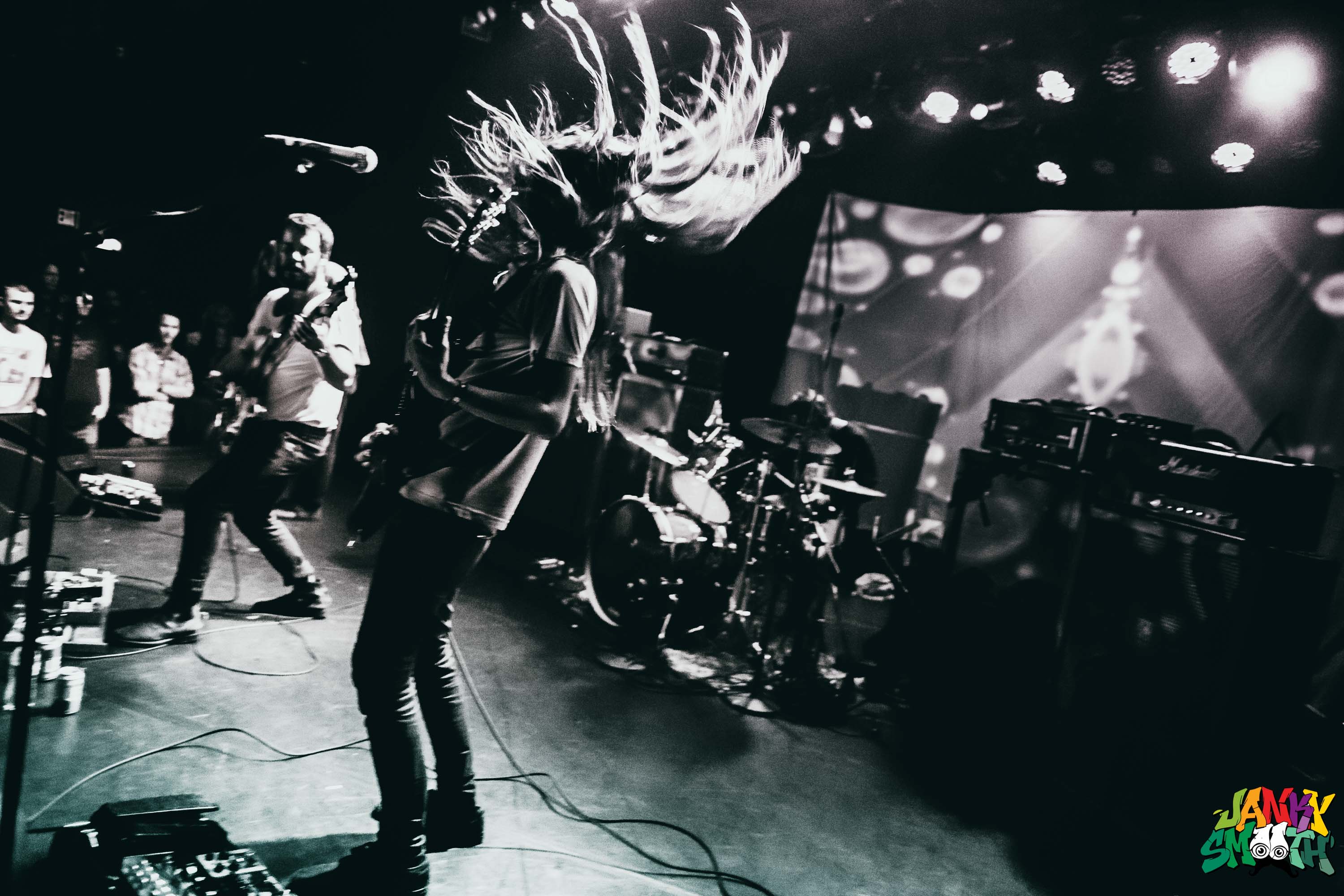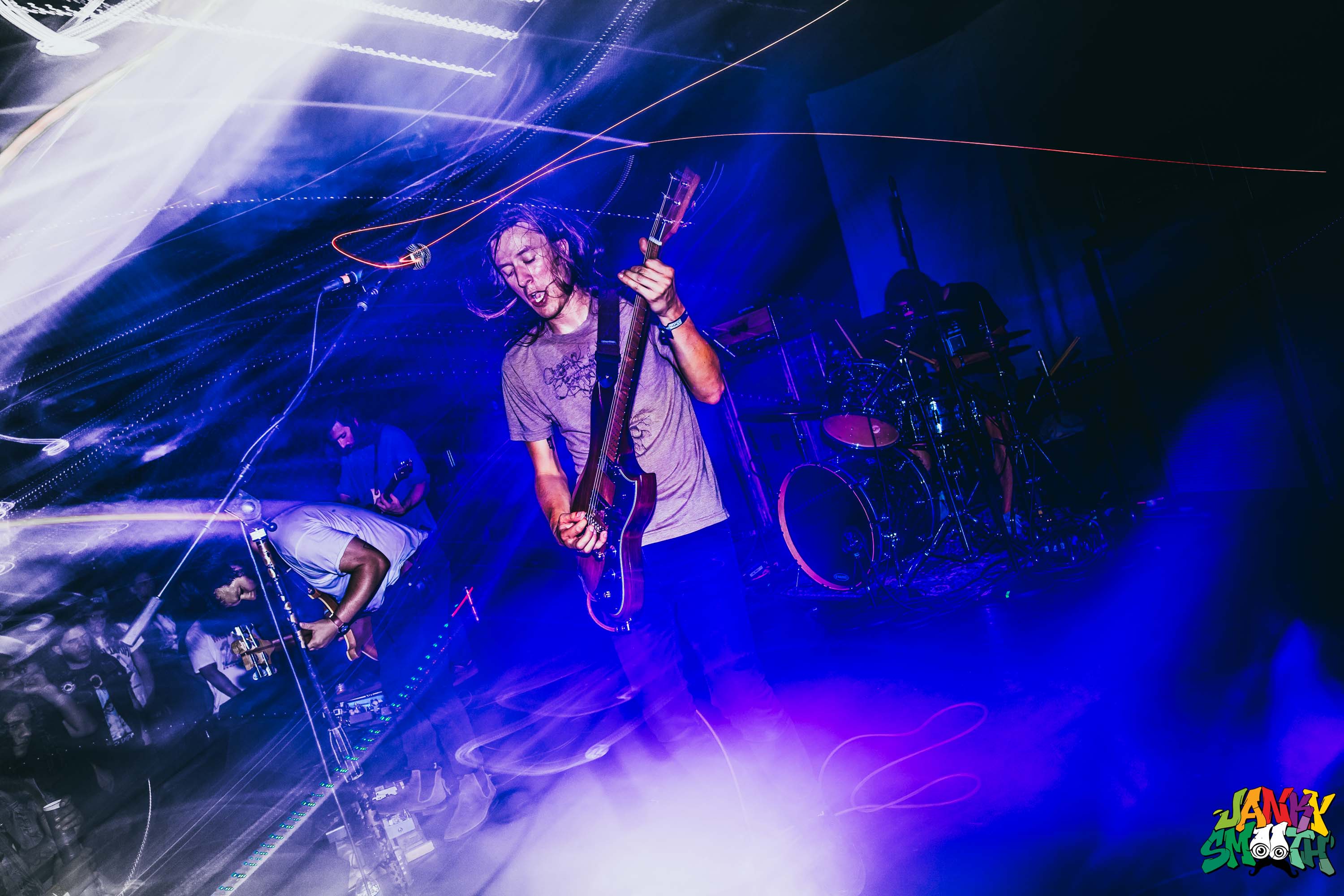 With Third Circle Visuals behind the projector's eye, shooting liquid light on stage as if spitting venom like a Dilophosaurus on LSD, the stage was set for Los Angeles' best kept stoner secret Yidhra to take the stage. Combining heavy, vibrating doom riffs with hallowed, commanding growls, and a theremin's whirling alien essence, Yidhra's sound is original and soul-stirring. Like if Sleep slept with Kenneth Anger's Technicolor skull, this is dark-side of your trip black light metal to the bone. This band is on an upward ascent through the Los Angeles metal scene and no matter what bill they find themselves on, they end up shinning.
Serial Hawk, of the three bands that played, was the loudest and most abrasive. Like Sunn O))) but with more structure, rhythm, and melody, you feel every tiny nuance in every riff but you can actually mosh or dance or headbang. I don't think desert music can get any louder than these guys and as metallic as they are, they can still fit right into a psych festival. Hailing from Seattle, Washington, Serial Hawk must've tripped enough to transport their minds out of their dreary rainy city into some fantastical landscapes.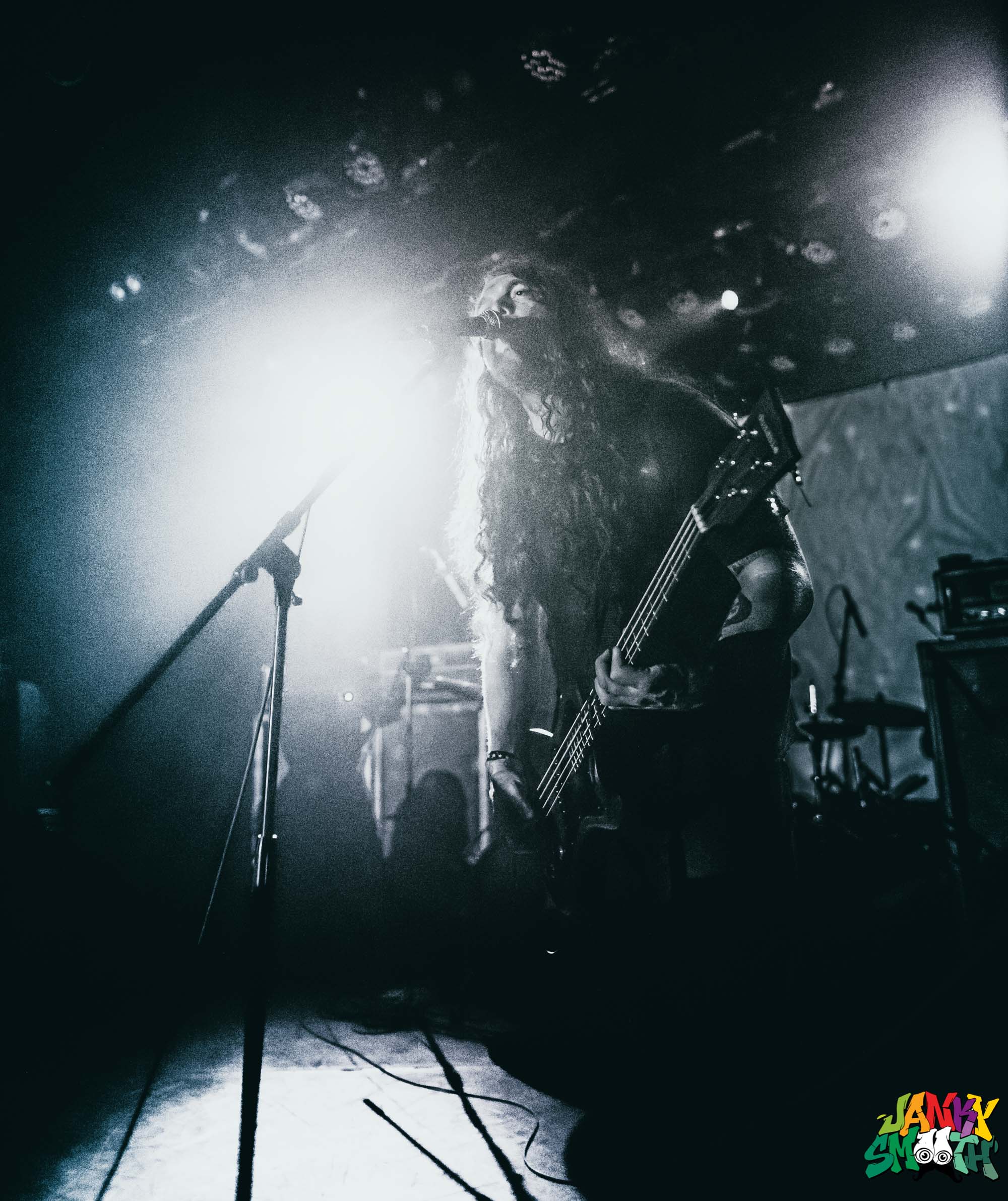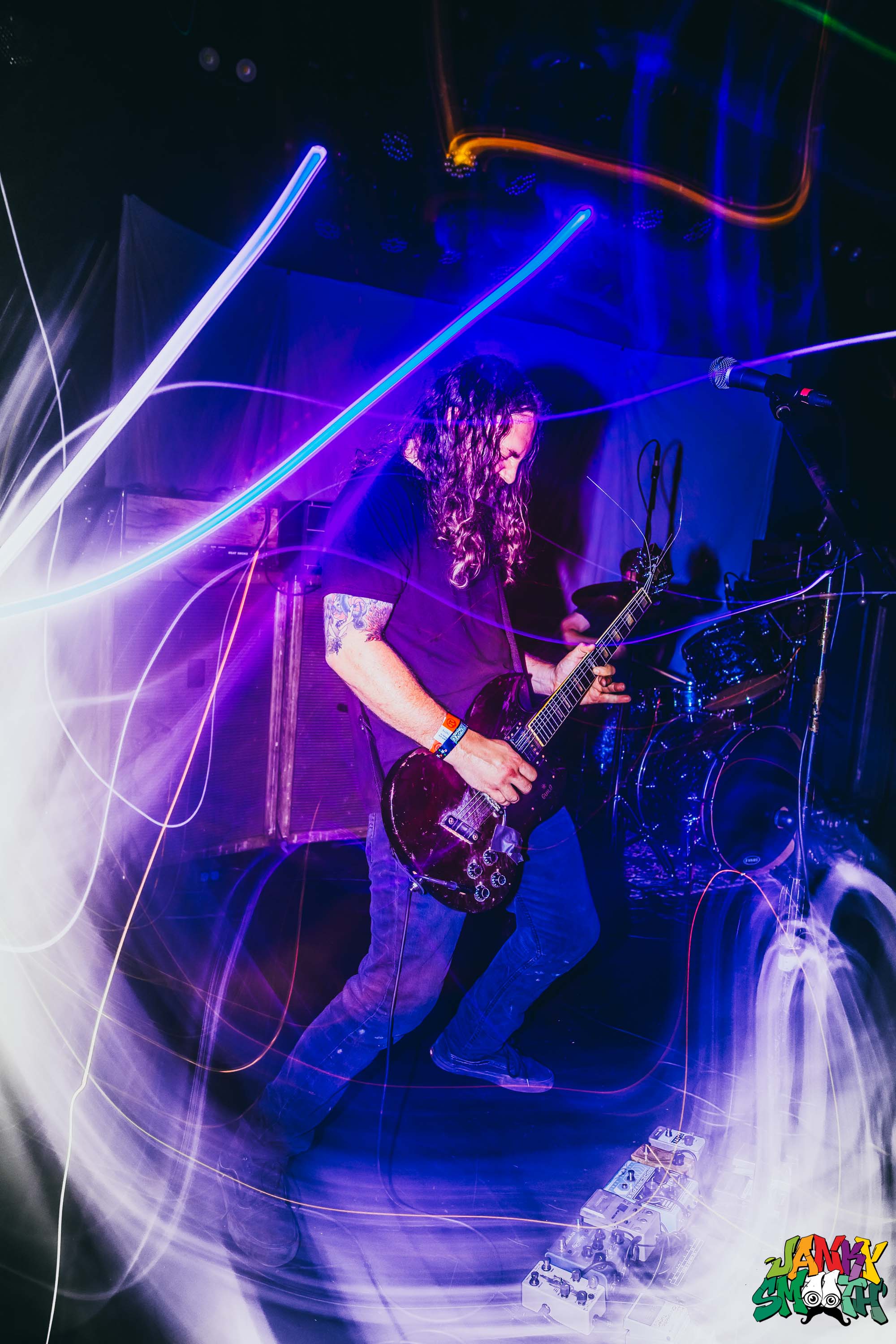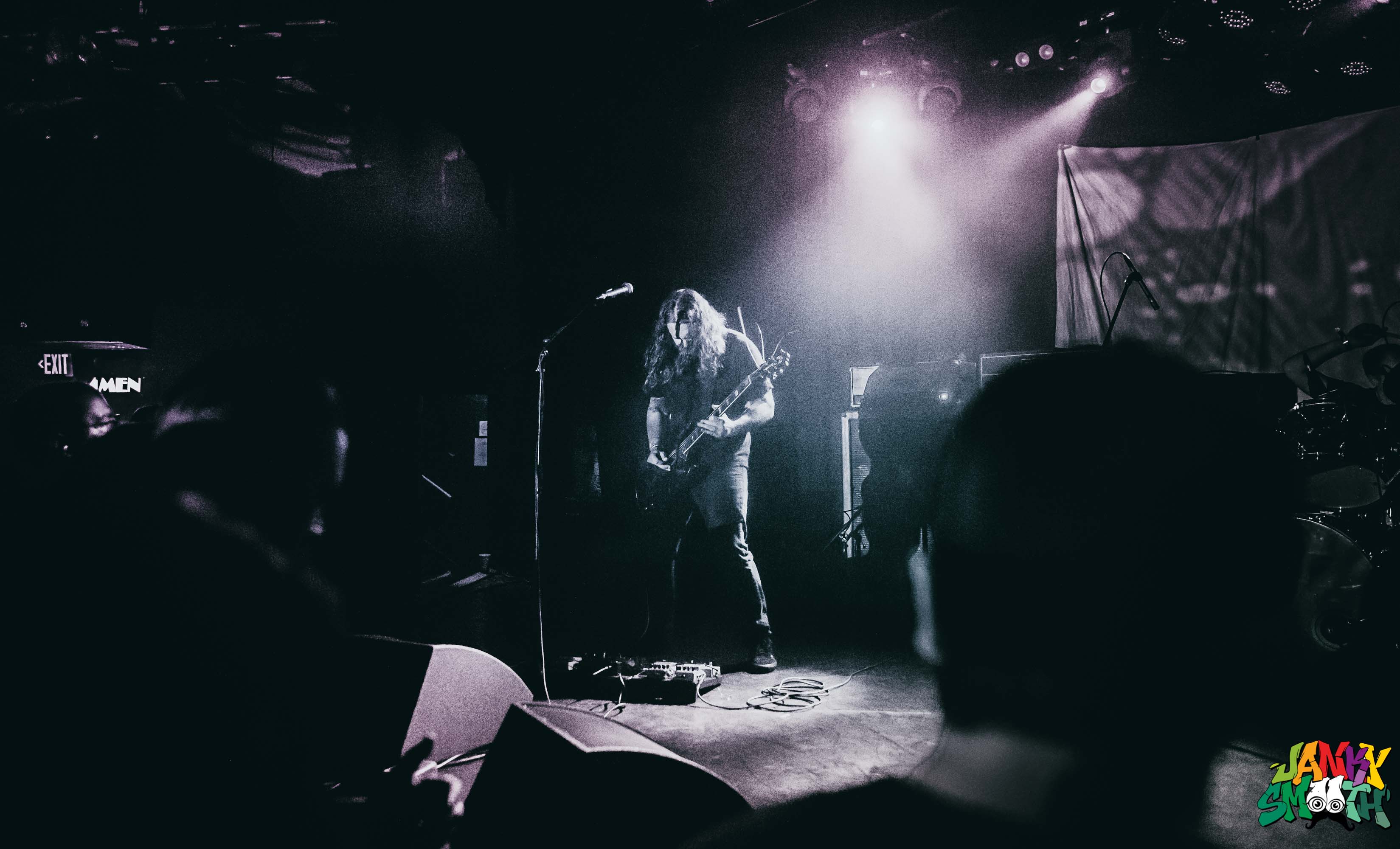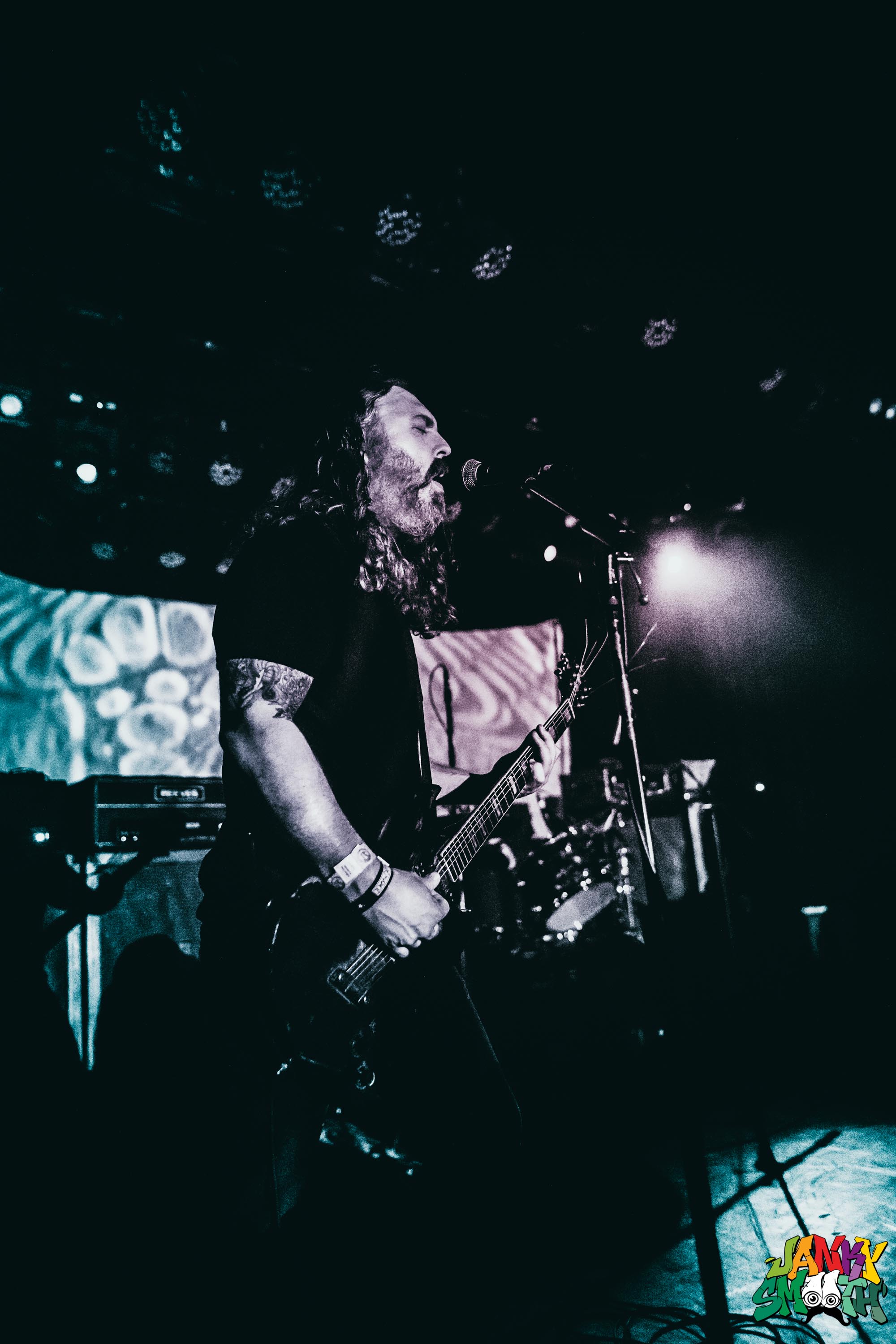 This is where I took enough decibel dabs that the volume had me seeing triple. Once Elder took the stage, every note their fingers danced upon their guitars to make was like another stroke of enlightenment you might liken to waves in a shroom trip. Demonstrating maximalism and virtuosity on their instrumentation and minimalism in their vocals, Elder is the Rush of stoner/doom music. The music was something to be incredibly impressed by but didn't have quite the punch to melt my face.
Looking around the room, these were the types of fans that closed their eyes during concerts to let the music carry them away. Clearly musicians, the kind enrolled at MI, even Danny Carey was in the house, chilling in the VIP section, watching the band with great intrigue.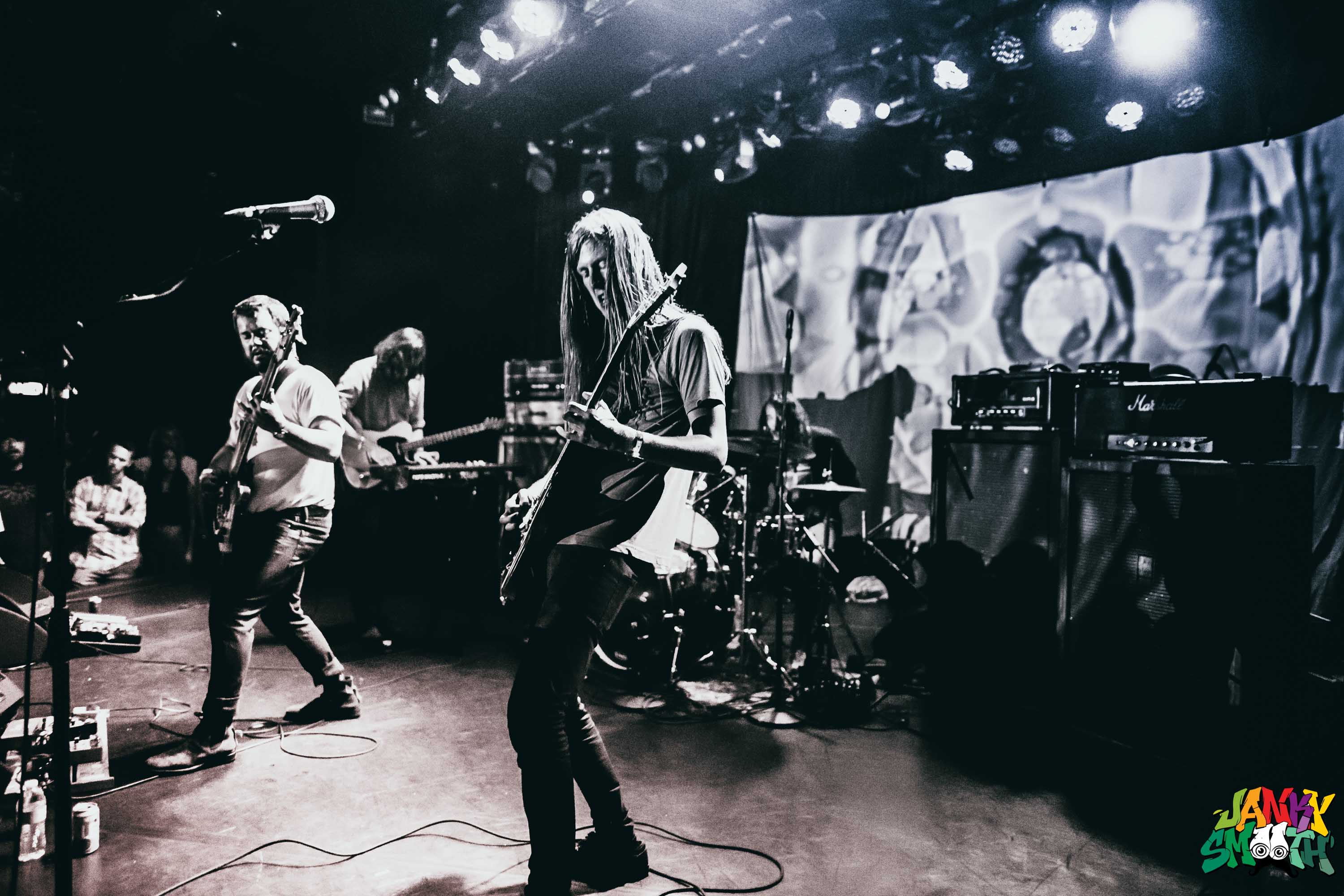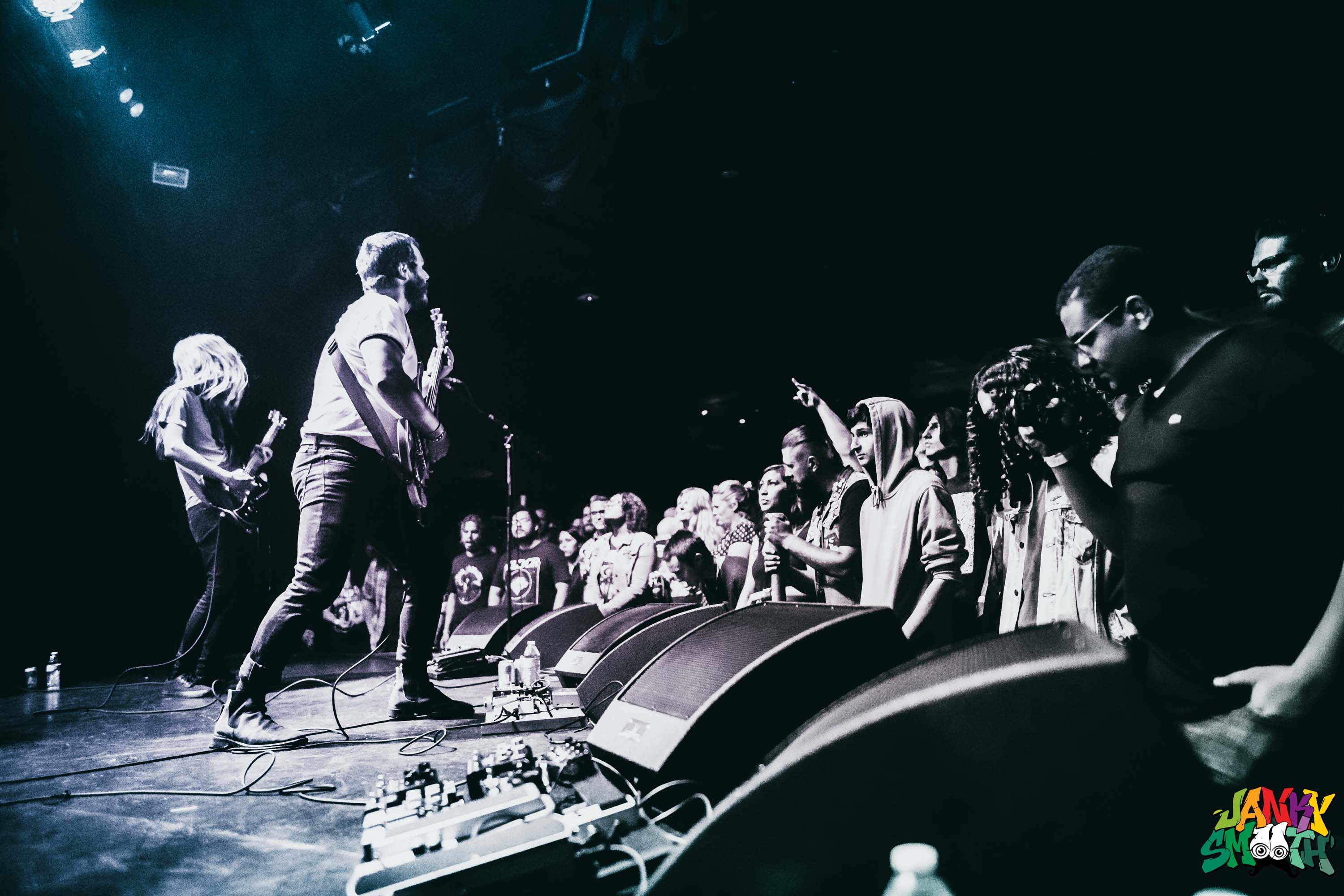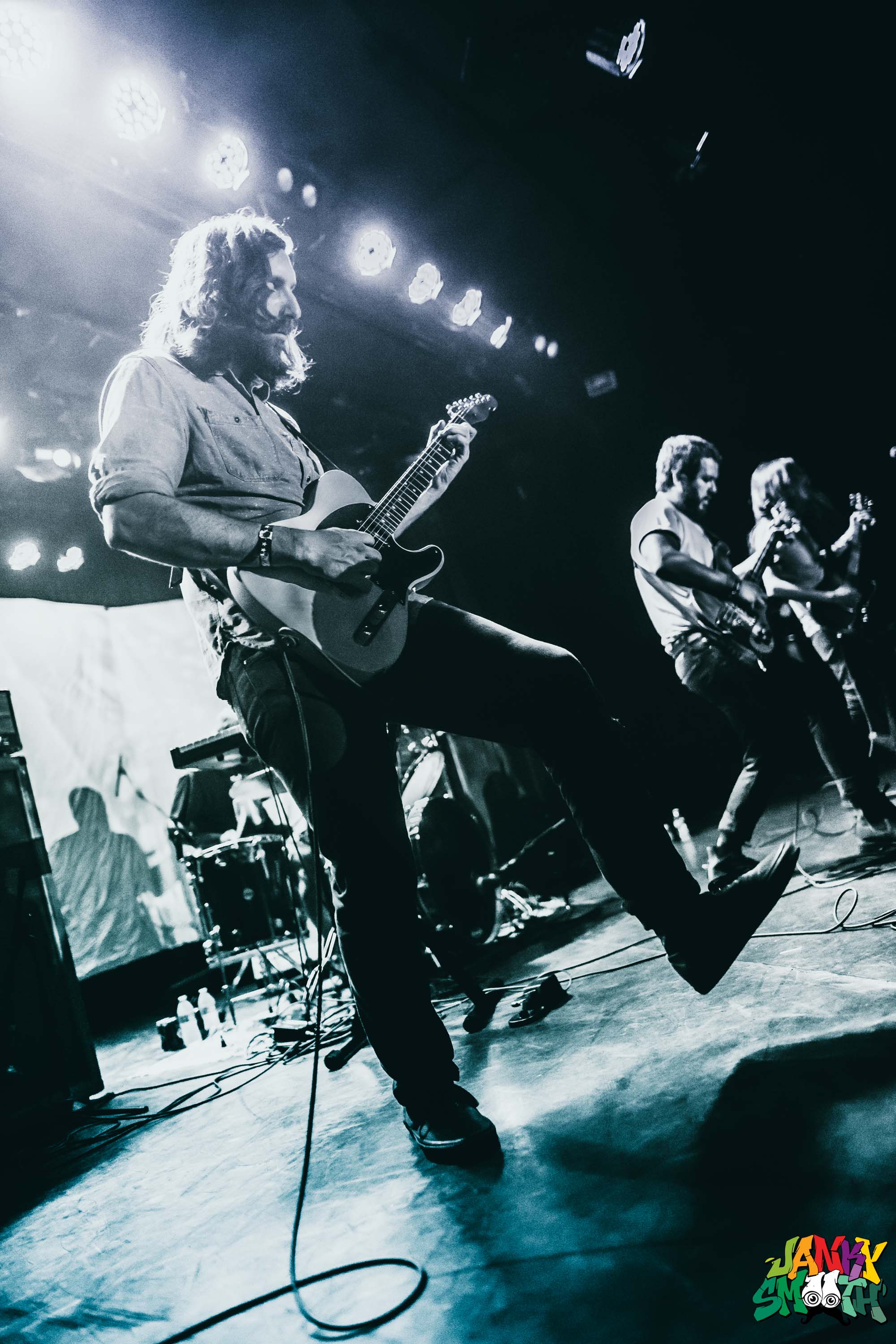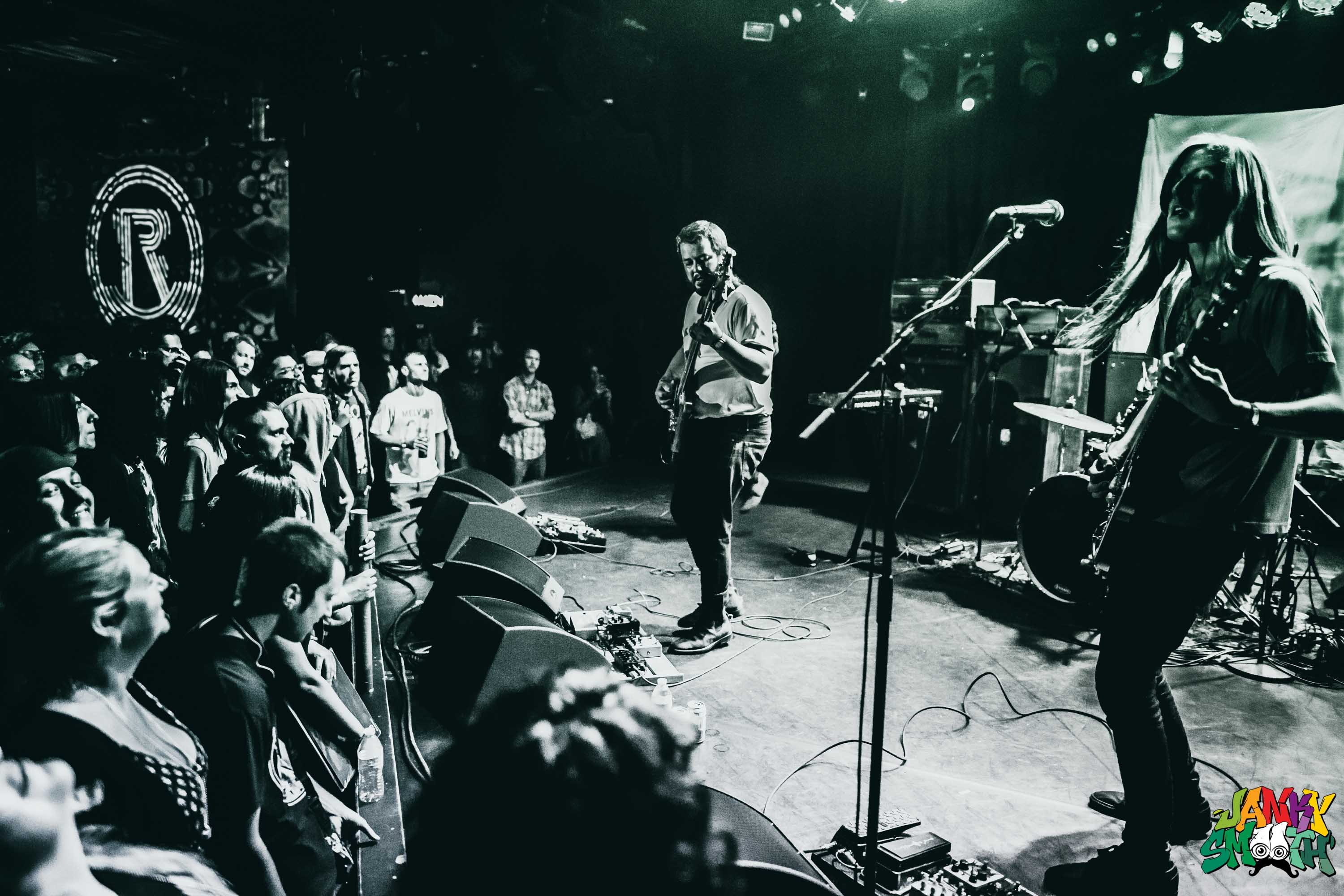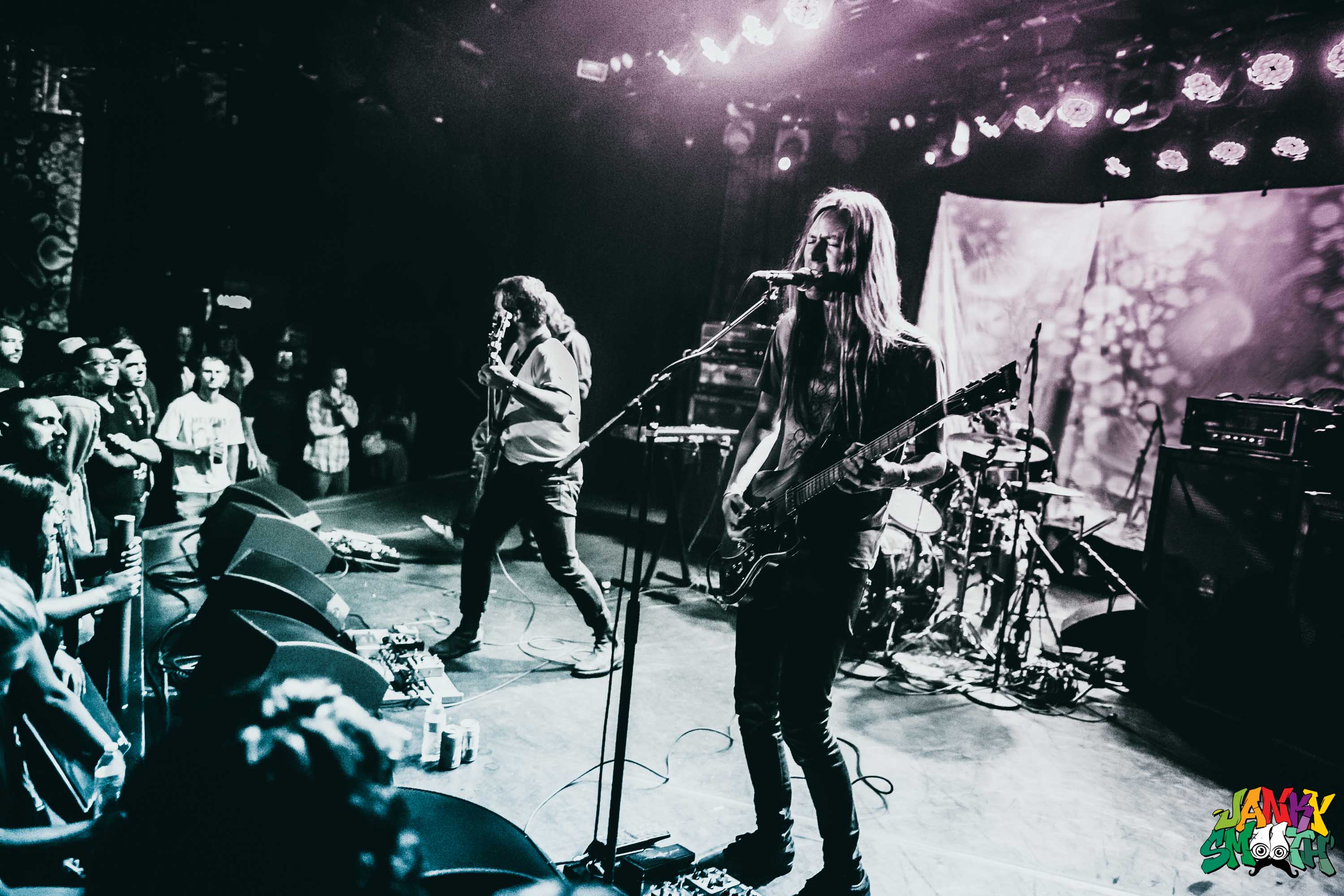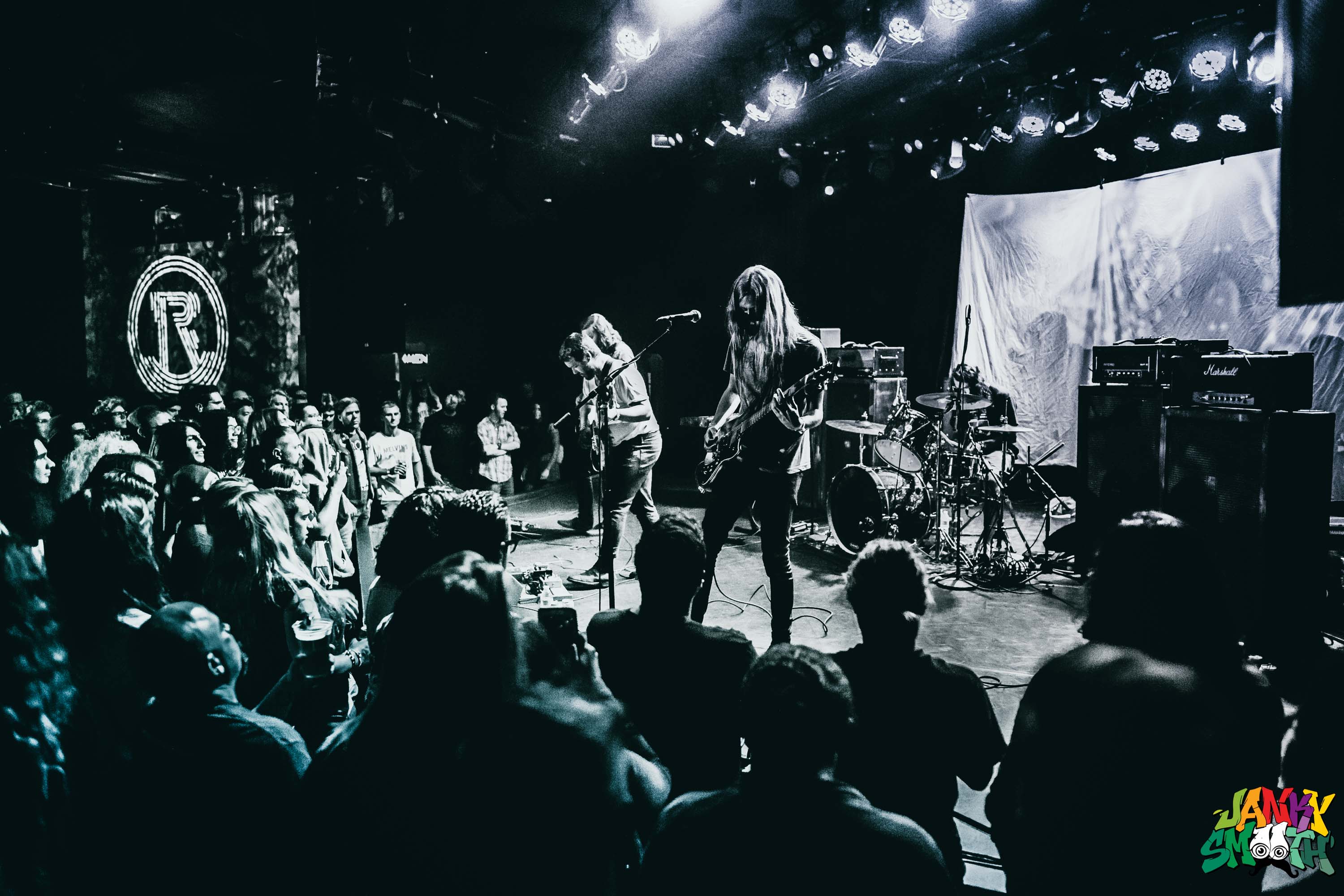 Words by: Rob Shepyer
Photos by: Dillon Vaughn