Album Review: Yacht- I Thought The Future Would Be Cooler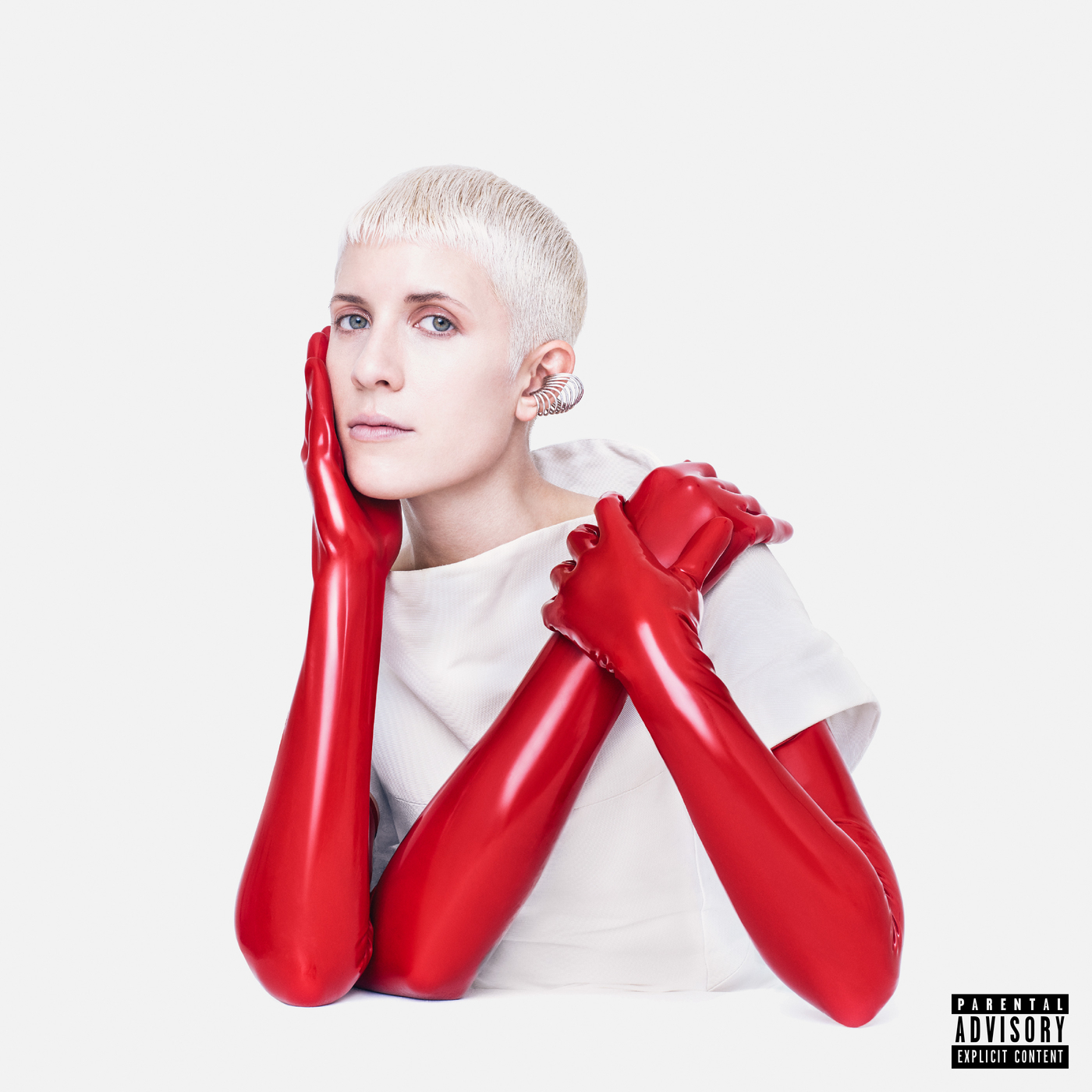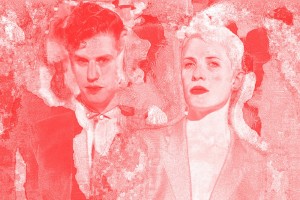 It really doesn't matter where you find your music these days. Bargain bins, the end credits of some popular show, a comment thread on Youtube. With America's recent (though probably not lasting) damnation of record stores and the lost art of collecting, you're lucky just to find it. I'll be the first to admit that the first time I heard Y▲CHT was off GTA V's soundtrack. I was speeding down Vespucci Blvd. toward the beach in my purple Bravado Gauntlet when I flipped the dial to Radio Mirror Park and was hit with the hooky gem "Psychic City (Voodoo City)". I was instantly reminded me of a Kim Wilde "Kids in America" declaration that had taken on some deeper, incorporeal aspect.
You've definitely had your ear to the tracks if you've been following YACHT's eleven year career, which spans six studio albums on four different labels.
The new LP I Thought the Future Would Be Cooler (Released on October 16th through Downtown Records) is YACHT's third as duo, comprised of founding member/laptop virtuoso Jona Bechtolt and vocalist/science journalist Claire L. Evans. It's an album that echoes our collective, disappointed sentiments about the year 2015 (just in time for Back to the Future nostalgic hysteria), while demonstrating that YACHT's typical decry of dystopia/demand for utopia now feels less frantic (compared to the spastic funk of Shangri-La). I Thought the Future Would Be Cooler is a focused sonic tome that keeps the raucous and cheeky nature of post-empire electroclash alive.
The unruly, androgynous duo hail geographically from Portland, but where they're really coming from is the metaphysical intersection of Portland, Los Angeles, and Marfa (Texas); a dimension they've dubbed The Western American Utopian Triangle. This is an important detail when considering YACHT's latest incarnation, and the mindful future into which they're currently blasting off.
There's an intellectualism at play in YACHT and I Thought The Future Would Be Cooler that's otherwise void in your everyday run-of-the-mill electropop. In tandem with the album's much anticipated release (four years in the making), they also dropped an experimental PR social digibomb onto unsuspecting audiences; which included a drone video of their billboard near Santa Monica and La Brea with a live-streamed Periscope Q&A, risographed flyers of the album manifesto, a web app that sent 300 prints of the album artwork to fans directly via fax, and even a Buzzfeed 'tracklisticle' that declares, "The album is dead, the novel is dead, but the GIF loops forever." The onslaught of fourth wall-shattering YACHT awesomeness probably even shell-shocked those who already knew the name of the group is an acronym for Young Americans Challenging High Technology. There's something to be said for utilizing a tool in order to question its rapidly presumed authority.
I Thought the Future Would Be Cooler itself is a head-bobbing ride through LED visions and dark space neon. This is an album I'd have on my playlist if I was travelling to the far edges of the globe a la Leo DiCaprio as Richard in The Beach. This energetic monster
is injected with crunchy piano jams, spiny guitar riffs, steady drum beats, rad synth hooks, ambient strangeness and commanding vocal accord.
The opening song "Miles and Miles" is one in which form follows content, capturing your attention from the jump, making you dance, stretching out to eight and a half minutes, and, while it's at it, commenting on the ominous eternity of virtual inner space. The title track "I Thought the Future Would Be Cooler" doesn't disappoint and could stand on its own as a single, complete with warped synth effects, hand claps, a groovy bassline, and disco strings that keep you dancing—only now like Dirk Diggler—even in the face of lamenting lyrics like "I thought the brave world would be newer." The song "L.A. Plays Itself" (also the title of a choice documentary) is probably my favorite, and reveals the holographic, schizophrenic organism that is Los Angeles. "I Wanna Fuck You Til I'm Dead" is a bleep-bloop callback to YACHT's earlier days, worthy of radio play overkill until the oh-so-satisfying chorus kicks in.
I'd comment on more, but I'll save the surprise. What I will say is that we could build a latter-day Studio 54 around YACHT's music alone and in particular, I Thought The Future Would Be Cooler. Except it wouldn't be the epicenter of old empire American excess…okay, maybe it would still be that, but it would also serve as spiritual disco punk temple; solace from our institutionalized oppression, identity crises, rapidly-changing environment, predation by social media companies, and the manufactured ghosts that haunt our cities.
Though the social commentary may be a bit heavy-handed, I Thought the Future Would Be Cooler manages to keep us on our toes, and proves YACHT never falls short when it comes to taking its audience for a ride—smoke and mirrors without the deception. It's a good time to dance.


Review by Brent Smith
Photos by Bec Lorrimer