Way Strange Fest: Teenage Promoters In Way Over Their Head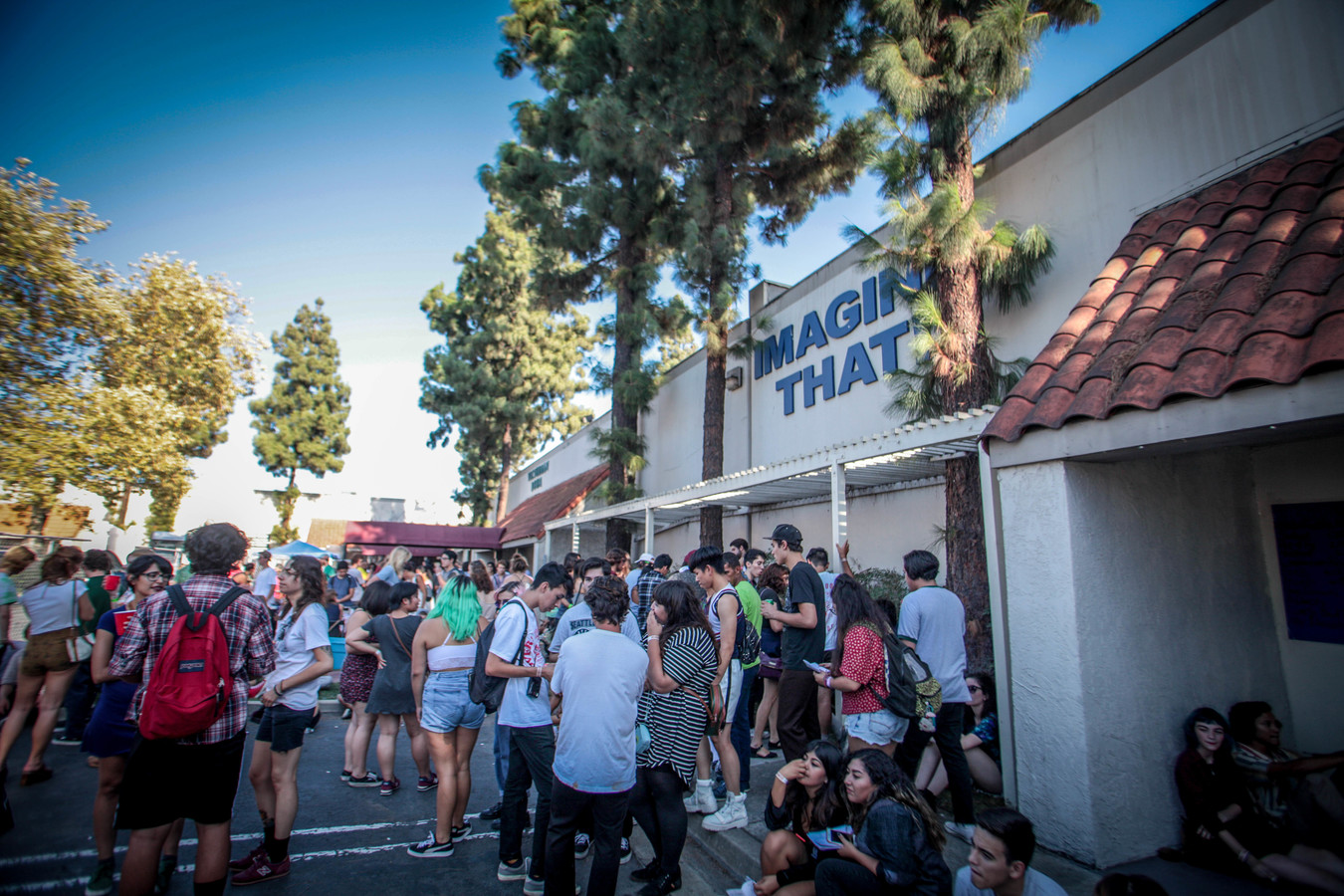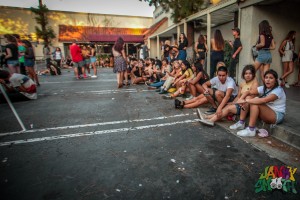 Way Strange Fest was the brainchild of two teenagers from the Inland Empire, Esmeralda and Nora, who managed to gather over 50 bands from Los Angeles and beyond for one exhilarating day. It had been a while since I'd seen this many bands crammed into one tight space in an even tighter day, so I was curious to say the least. There had been growing speculation about the legitimacy of the festival for some time, with some bands dropping off the festival last minute, leaving others who had made the trek out wondering how the two teens were going to pull everything off.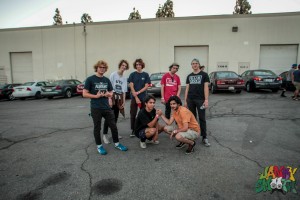 Located in Upland, CA, Way Strange was hosted at an aptly named venue called Imagine That; in true D.I.Y. fashion the venue was most notable for its quinceaneras, as I read on a company truck nearby, which made the whole layout of the festival make a whole lot more sense. There were three stages, in three separate rooms, directly adjacent to each other. You could walk from one end of the venue to the other in probably 30 seconds. Each room was bigger than the last, housing bigger acts as they went throughout the night. The stages seemed to not have any notable themes, but bands brought their own magic, filling the stages with tons of reverb soaked shrieks and deafening fuzz.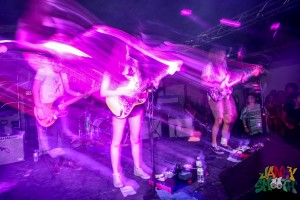 It may have all happened too fast too soon for the fledgling promoters, who go by the name Strange Ways. I saw three people leave in ambulances throughout the night. It couldn't have helped that there were no ins-n-outs, no ample food within the venue, and no free water. On the other side of the stage, a lot of artists didn't get paid, with a lot of them going up in fisticuffs for it. Some artists mentioned getting pushed around by security when complaining about the money. I am unaware about the legitimacy of some of the claims, but some bands are threatening to sue, while others are content complaining about it on social media. A lot of the artist relation problems might have been solved had the artists had access to a good time throughout the day, but limitations in food, water, alcohol, and ample 'chill' space led bands to be altogether unchill. A lot of bands might have foregone getting paid had they enjoyed themselves, but alas, that was not the way things played out. In a recent interview with MAT Magazine, Esmeralda of Strange Ways was quoted saying, "We don't really know how we're gonna pull this off. Let's just wait and see. Haha". Not paying your artists however, is not much of a laughing matter, especially considering they singlehandedly drove your ticket sales.
There seemed to be a lot of angst, from bands and fans alike, which may have been a product of the sticky, sweltering heat – or possibly the alcohol, or lack thereof. It felt like The Smell had been moved to the Inland Empire, with kids sitting curbside smoking cigarettes in between acts, discussing which of the plethora of garage rock demanded their attention most.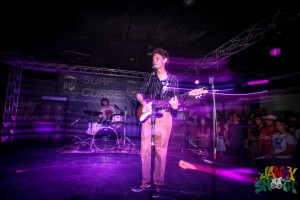 Mid afternoon bands Vaguess, Walter, and No-Fi were astounding hits, both playing the smallest of the three stages, but nevertheless upstaging most of the bands playing the other two. Slow Hollows played a mesmerizing set on the Victorian Stage, and people seemed to pile in from everywhere, clotting every gap in the crowd. They played through most of their new album, Atelophobia, along with a sprinkle of tracks from their debut album. I always love a Slow Hollows set for its ability to make me forget I'm at a DIY show somewhere with average sound, but instead witnessing a mesmerizing show filled more tasty guitar licks than I can care to remember. These boys are definitely ready to be playing bigger shows to bigger crowds. Later on at the main stage, Surf Curse was, as always, consistently emotional. They're still two of the nicest, most down to earth musicians I have ever met, and as performers they take it to another level. The Lovely Bad Things played the most aggressive set of the day, shrinking to the ground in a flood of harmonizing guitar solos and drum fills.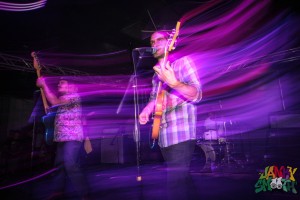 There were traces of the festivals headliner, together Pangea, nonstop throughout the day. It was clear many of the local bands owed a lot of inspirational credit to Pangea's sound, but still, no one pulled it off better than the dark party rock curmudgeon's themselves. They blew through their entire collection of hits, plus a little more from their anticipated 'Phage EP'. During the band's last song, 'Too Drunk To Cum', the crowd broke down the white picket fence barrier between them and the stage, rushing security, and mobbing the stage in grand punk rock fashion. Kids were moshing, hurling pieces of the fence in the air, destroying the stage in what appeared to be the weird musical climax of the night.
All in all, the festival actually didn't seem like too bad a time for the kids who attended, most of them being Inland Empire teens who have never had this many bands so close to home. However, something seemed amiss in the way the bands were handled, and endless hiccups with both bands and fans didn't make for an entirely appetizing experience. Esmeralda herself described the festival in Rookie Mag before the show had even begun, stating, "It's a beautiful disaster". Kudos Strange Ways, couldn't have said it better myself.
Words: Hanna J
Photos: Julien Kelly-Gross