Preview: Ty Segall's title track off forthcoming EP- Mr. Face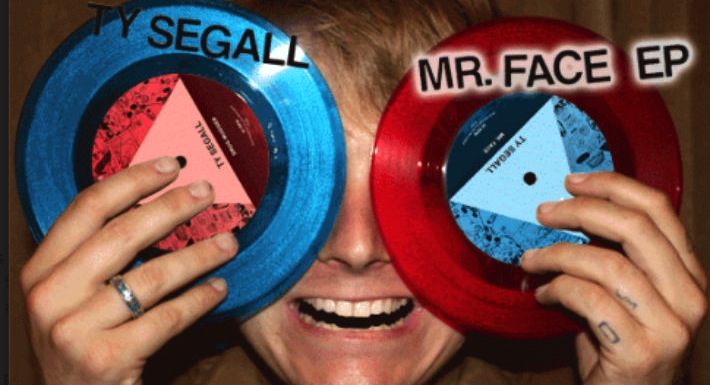 Ty Segall keeps churning out new music at a blistering pace. Whatever you call the musical composers version of writers block, Ty Segall doesn't have it.
After an amazing reception for his last full album, Manipulator, I sampled the title track off his forthcoming EP, Mr Face and it seems that Ty Segall has finally found a cohesive sound between his last release and this new one. There is a common thread between Manipulator and what I've heard from Mr Face and while I've enjoyed the manic nature of his musical style changes, I can't help but think that the commonality will be good for Ty Segall, long term.
Mr. Face, A gatefold double 7″ EP released by Famous Class is pressed on translucent red and blue-colored vinyl and includes four new tracks and it can also double as 3-D glasses? Gimmicky but also, very cool. Each pre order of the new EP comes with an instant download of this killer new title track.
[bandcamp width=100% height=42 album=3742576083 size=small bgcol=ffffff linkcol=0687f5 track=829608698]
"MR. FACE" EP PRE-ORDER:
Review by Danny Baraz