Three One G Radiation: Deaf Club at the Echo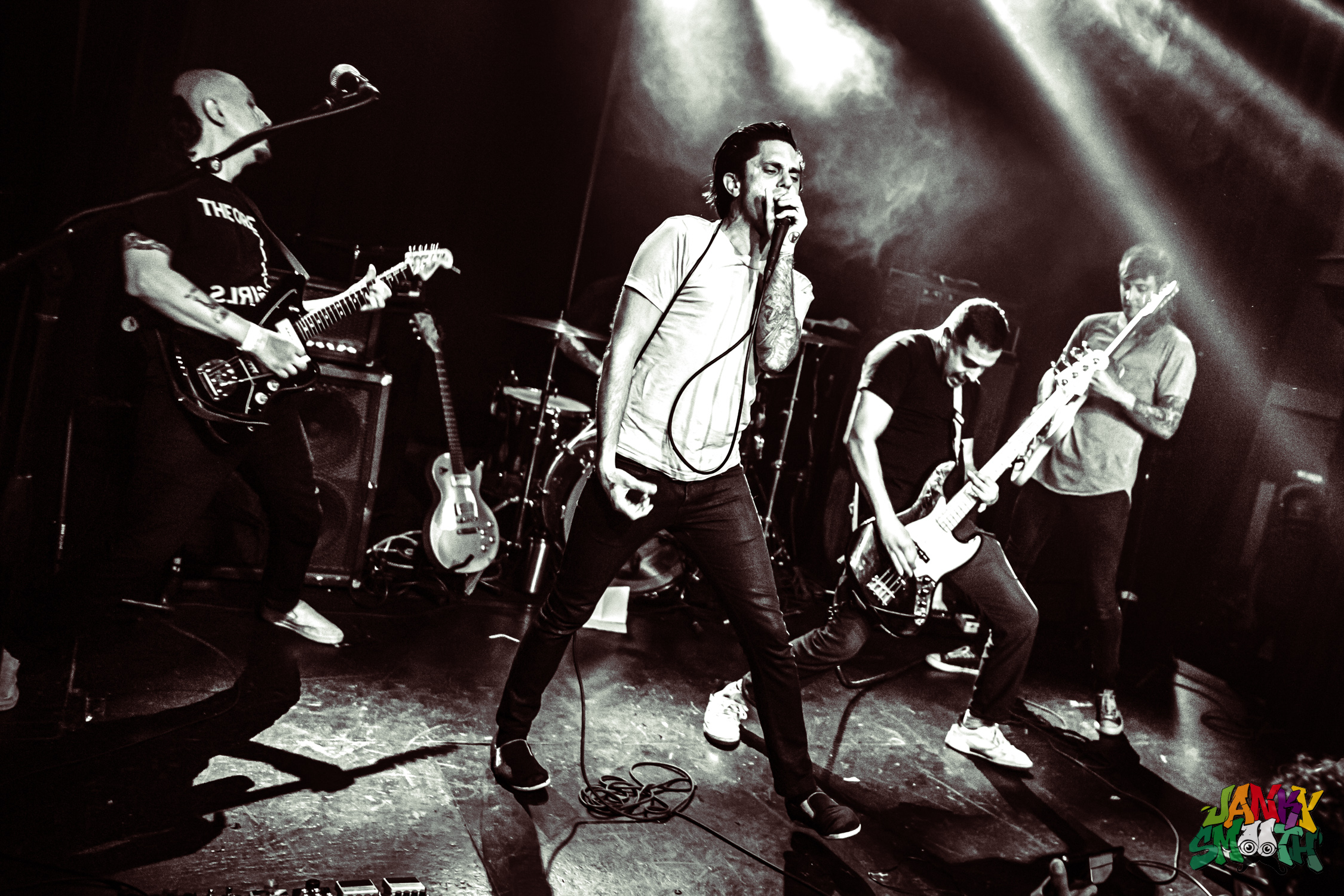 Three One G is a very special record label. With roots spreading across genres like DIY hardcore, anarcho politics and aesthetics, art rock, and noise, they've created a rich roster and a signature that ensures a few things out of their output–satirical high art extremity. With Three One G's supergroup of underground West Coast heavyweights, Deaf Club, the label took over the Echo for a very special matinee.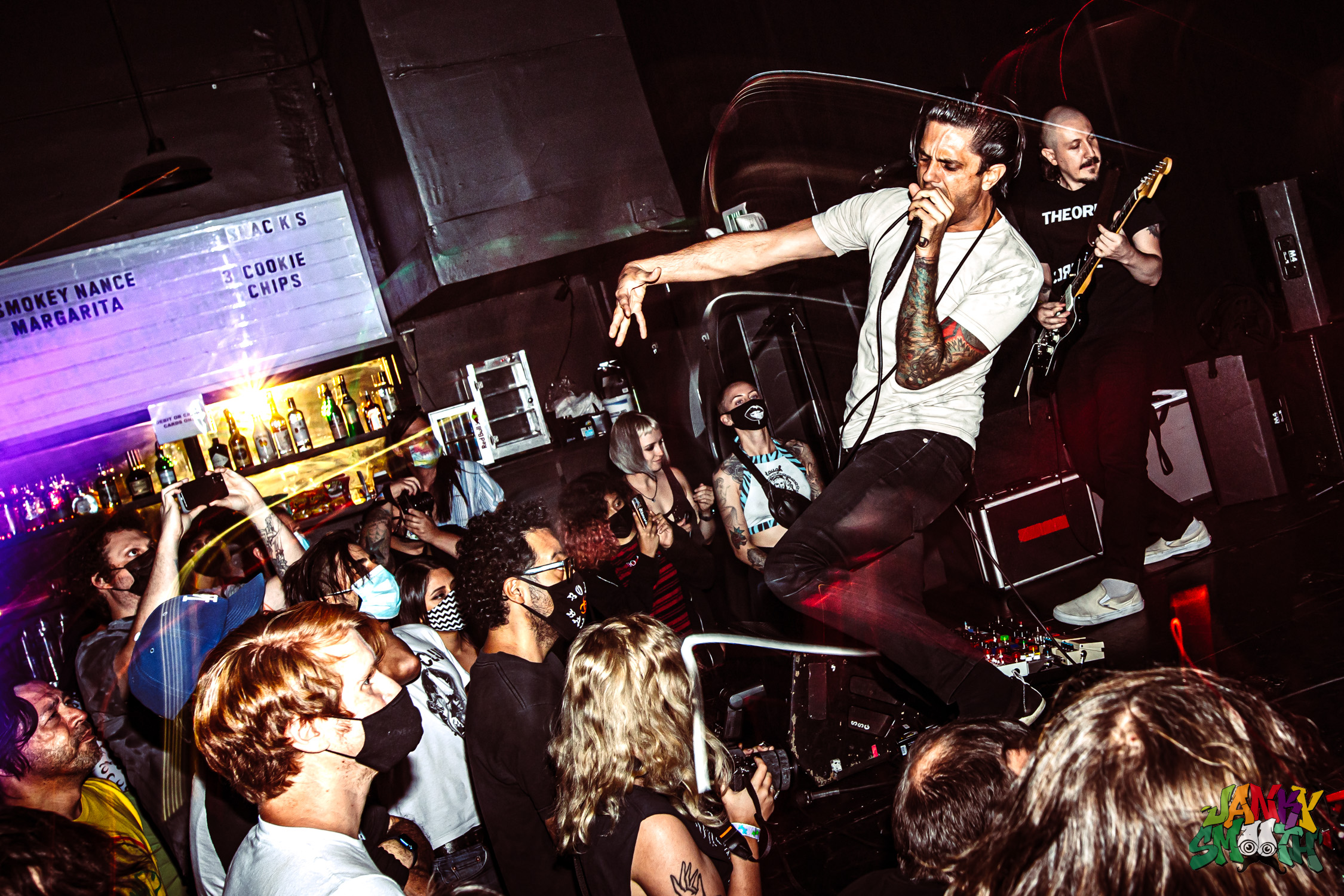 Secret Fan Club called this meeting to order with their bombastic rock assault. They sound was thick, jamming but also jeering, going in directions no one would expect but every body was somehow able to instinctively follow. Made up of only two members, Sal Gallegos on drums and John Rieder on bass, this demonic duo somehow achieves a maximal sound with a minimalist setup. There is no band made of just a drummer and bassist as raw and demented as this one.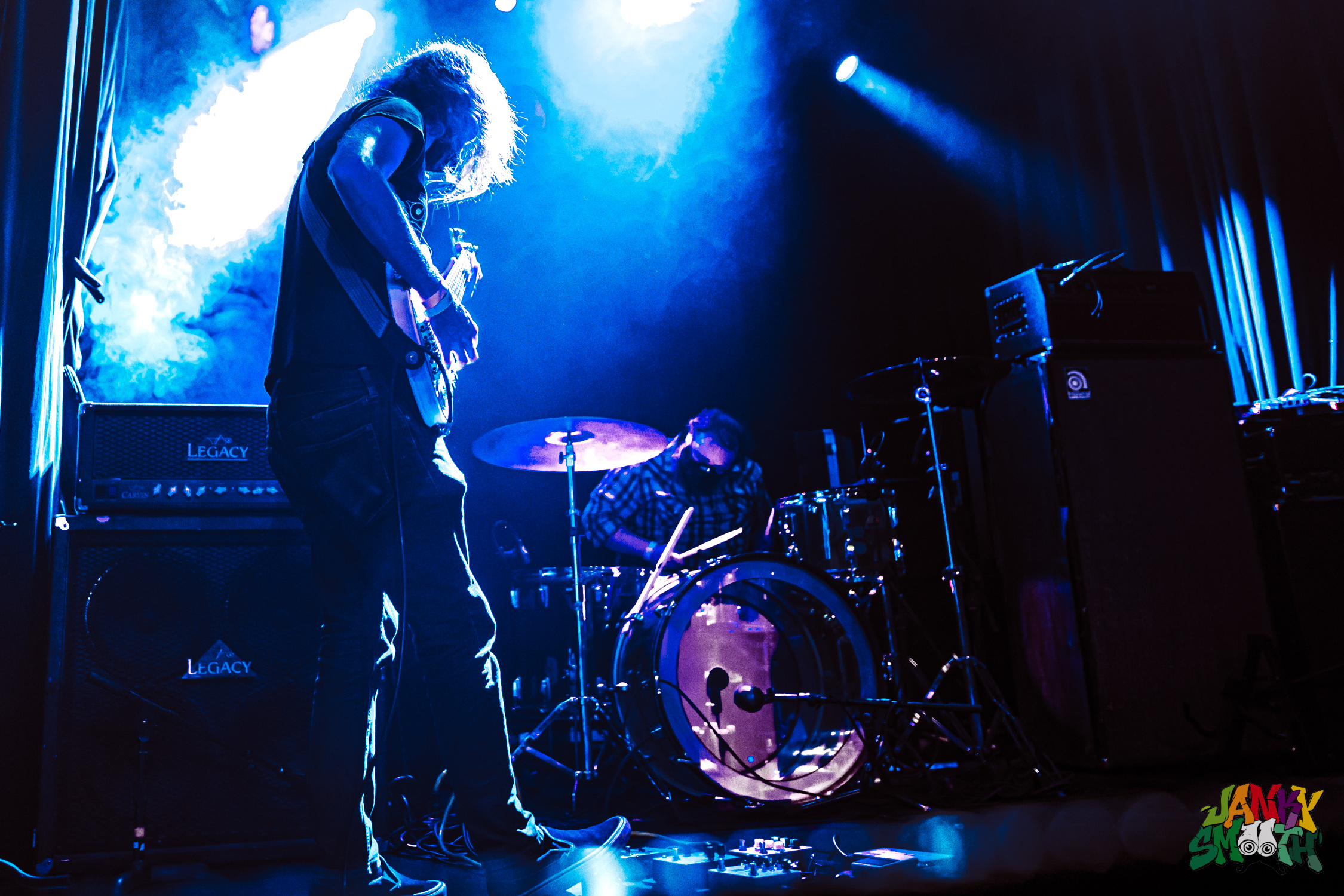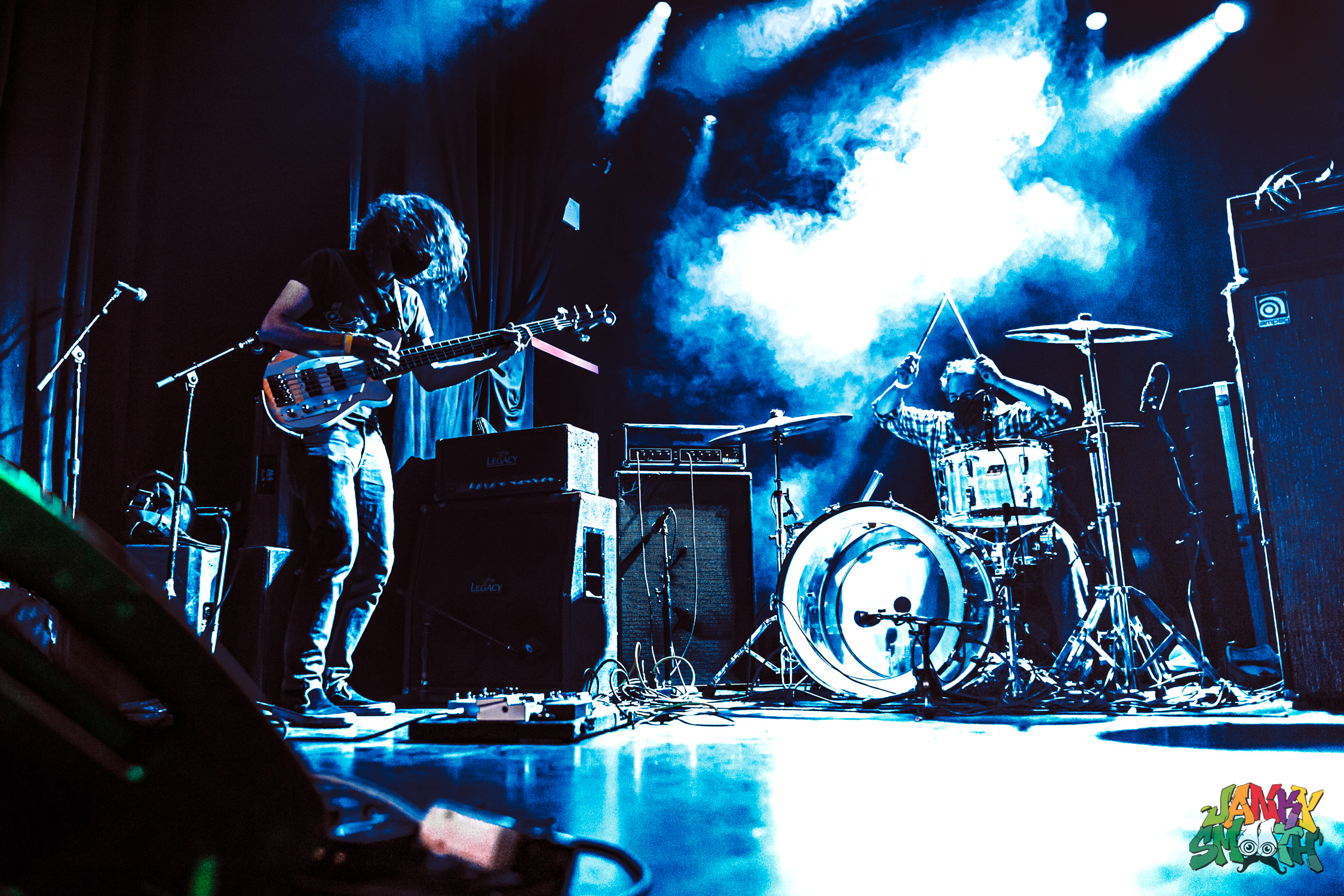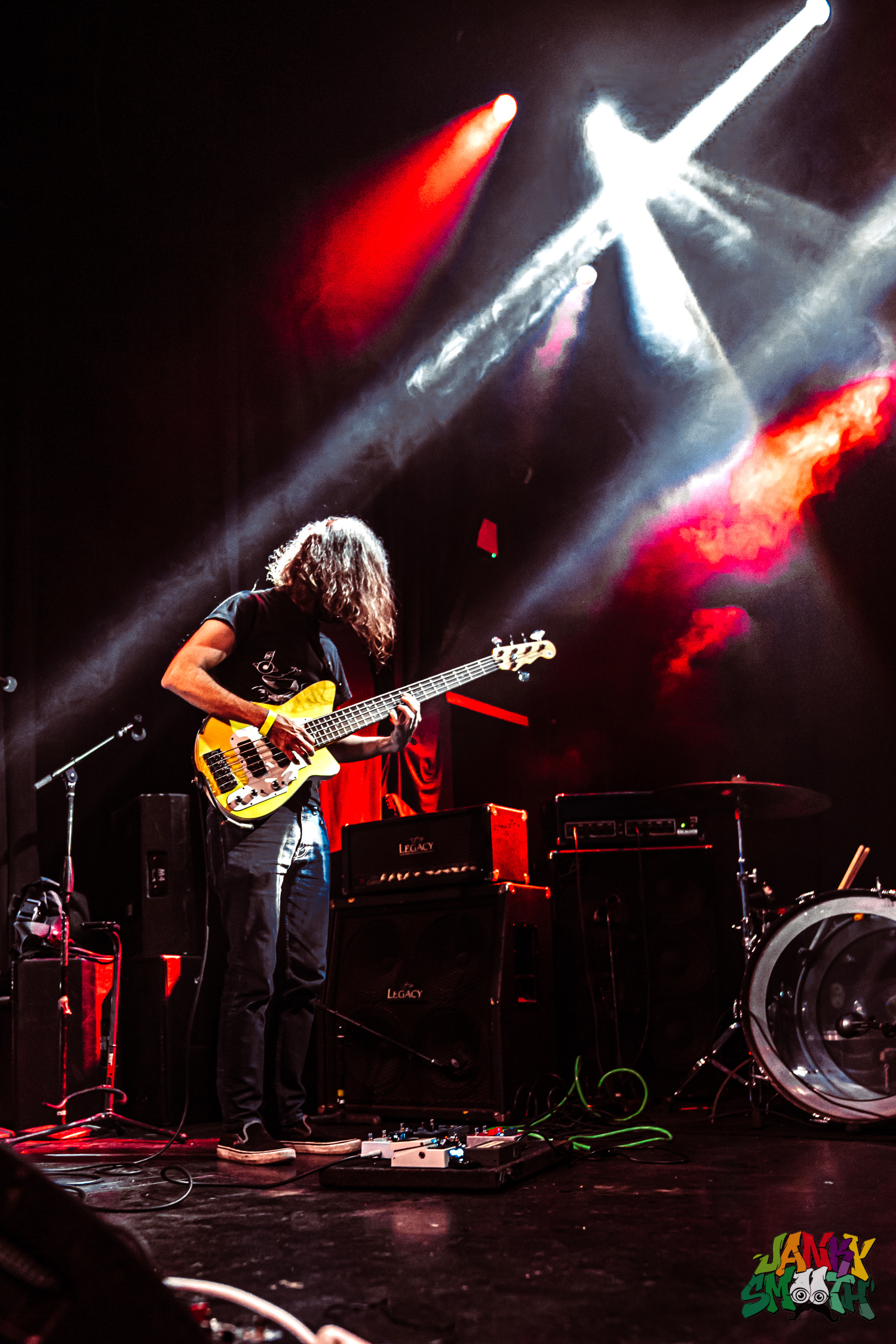 The music of Geronimo could not have been formulated in a sane mind. It's the sonic interpretation of pure chemical imbalance. This chemical imbalance though, somehow perfectly balances musical pleasure and pain. I think it's lovely. Almost like progressive noise rock, this instrumental band exudes the Three One G spirit with sounds that challenge ear drums and shatter nerves, almost forcing your body into some kind of elusive alarm-mode even though you're doing nothing more than enjoying a show. At first, Geronimo sounds so foreign to your sensibilities that you don't quite know how to react. Once you get into the flow though, it exorcises all the pains and evil spirits out your body like some kind of harsh meditation music.
I like all the musicians that make up Deaf Club. Be it Tommy Meehan from the Manx on guitar and back-up vocals, Brian Amalfitano from ACxDC on guitar and back-up vocals, Justin Pierson from a slew of iconic underground bands like The Locust, Retox, and Dead Cross, Scott Osment from Weak Flesh, or Justin Klein from Run with the Hunted. It's such a powerhouse combination, I'm surprised the band doesn't get reduced to static and shambles when they perform with so much anxiety and madness erupting from every member.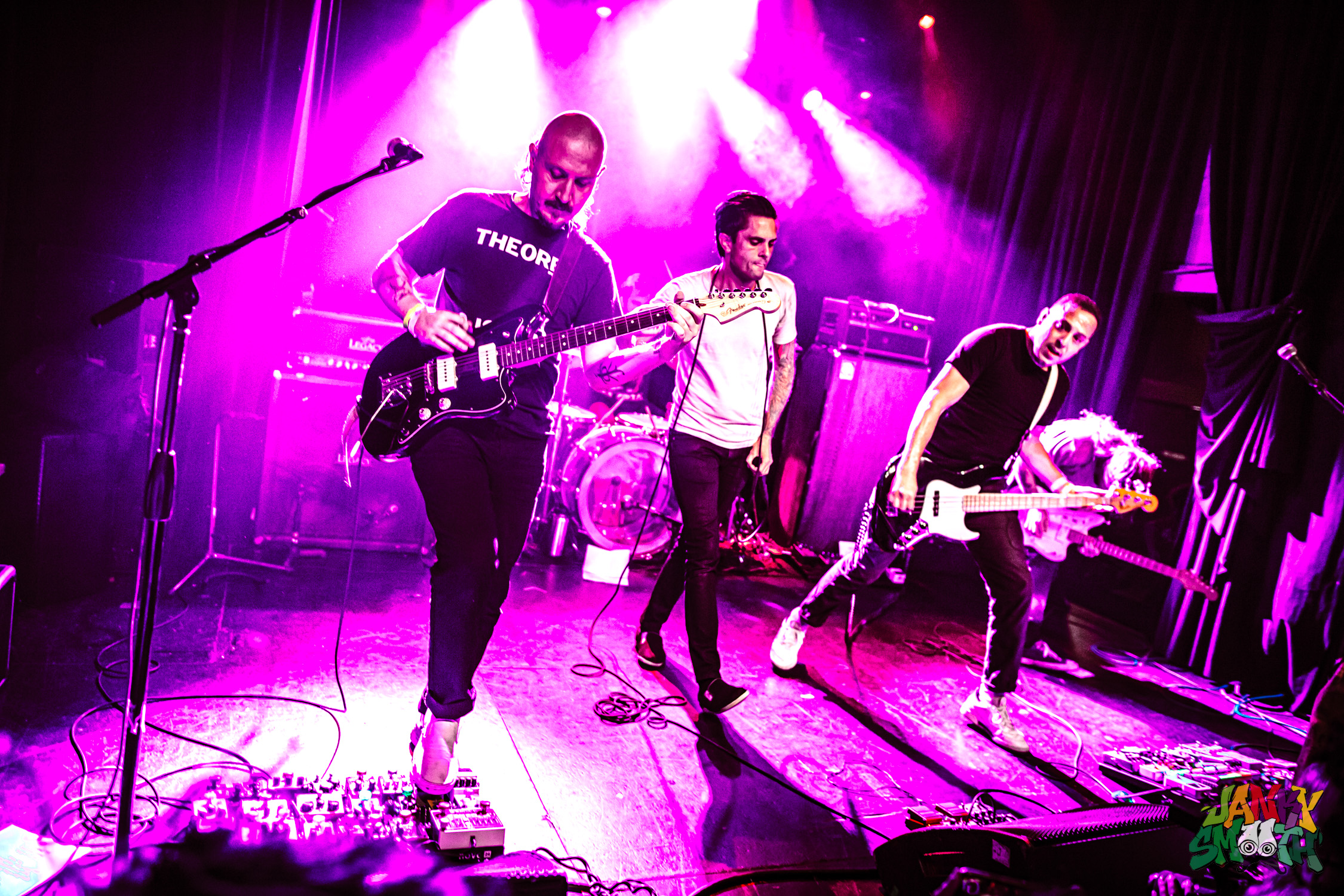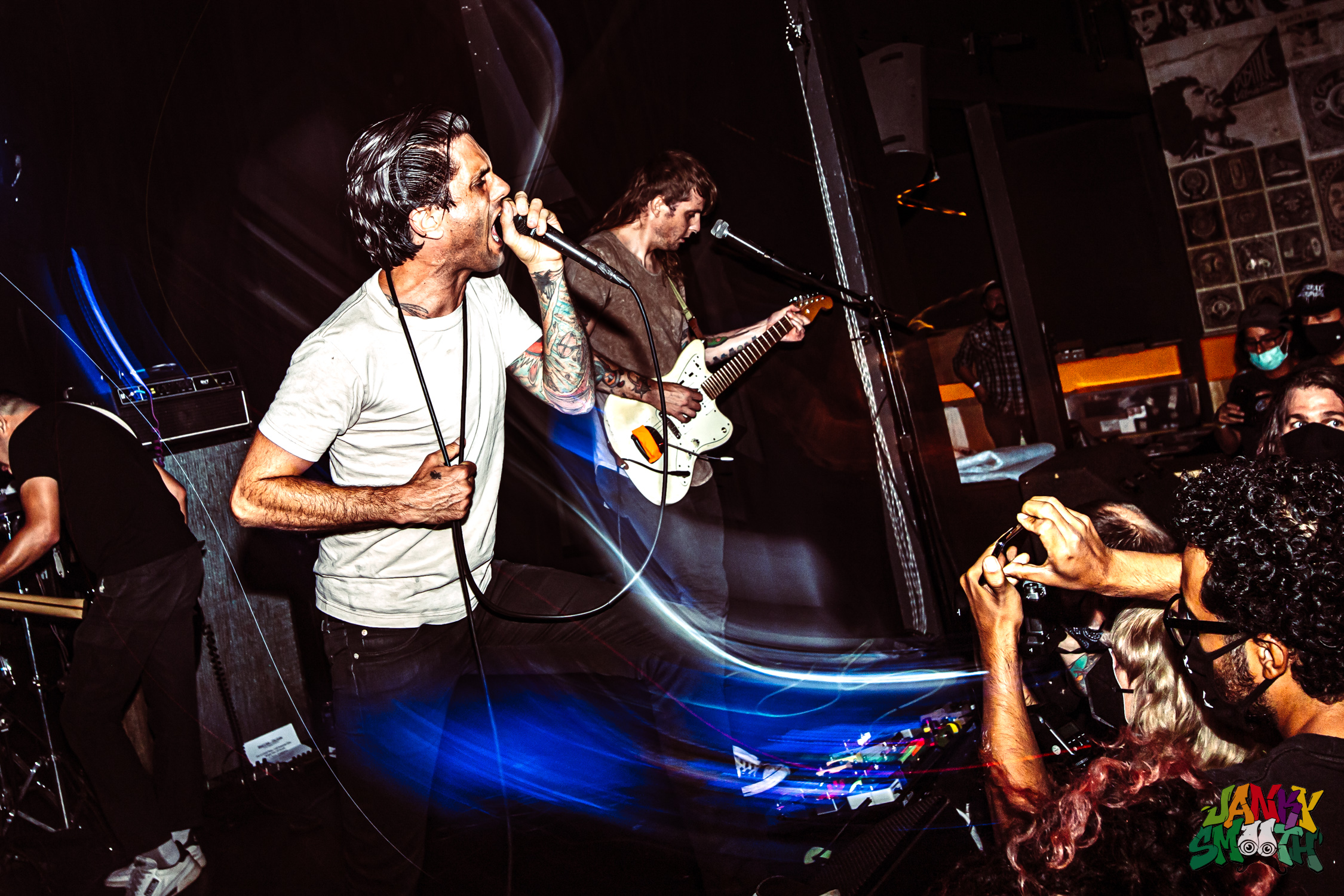 Covid was not enough to deter the crowd from moshing and being a good citizen and standing in place, six feet apart from the next closest masked person. Tables were set up in the pit to avoid the risk of touching anyone but that simply wasn't going to happen because even the most careful people in the crowd were willing to push those tables to the side and let the show naturally do what it was going to do. If this paragraph didn't make my review edge into controversy enough, Justin also mentioned how the band was accused o Ableism for a name like"Deaf Club", to which he joked, he was technically almost deaf after a hard knock life in extreme music.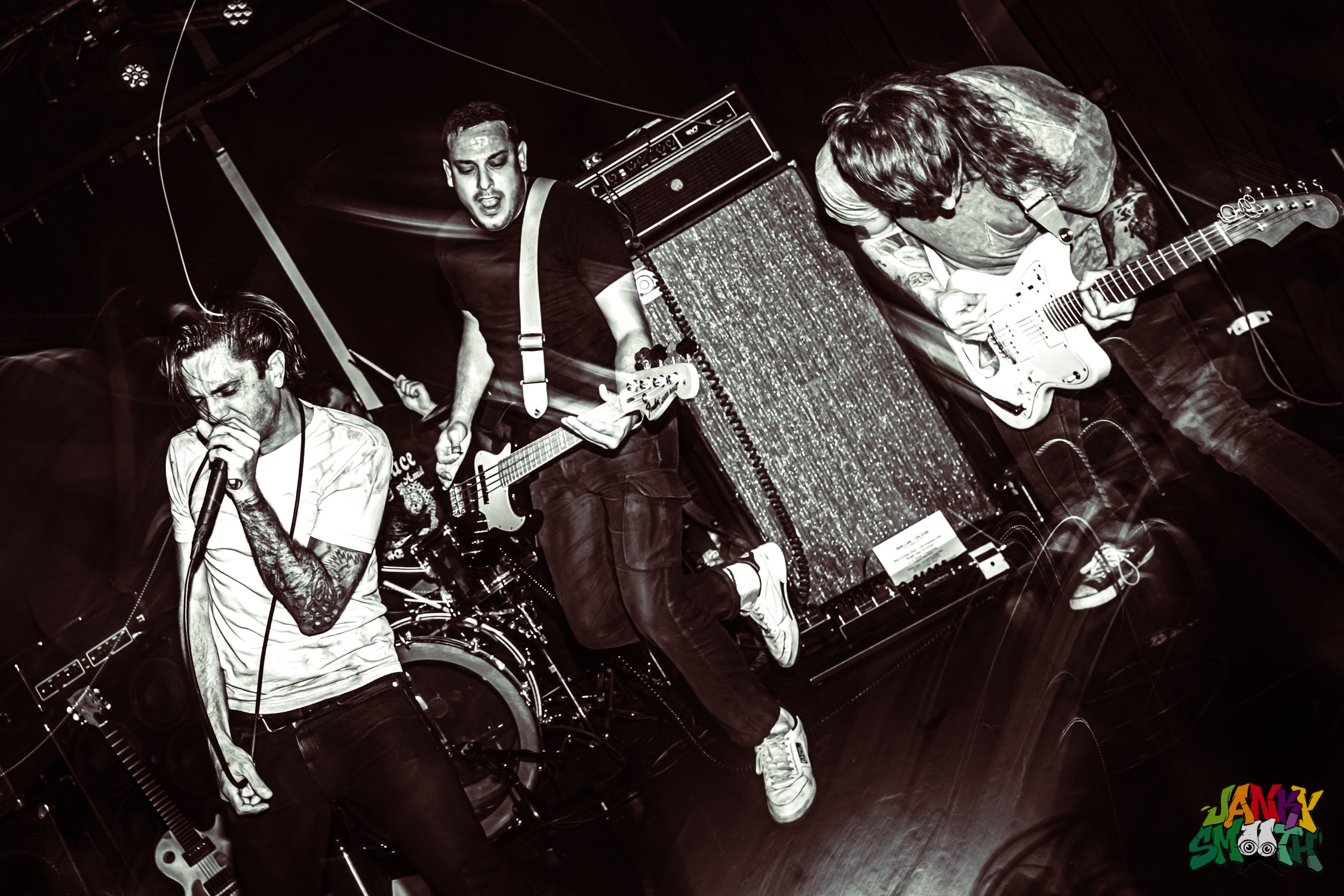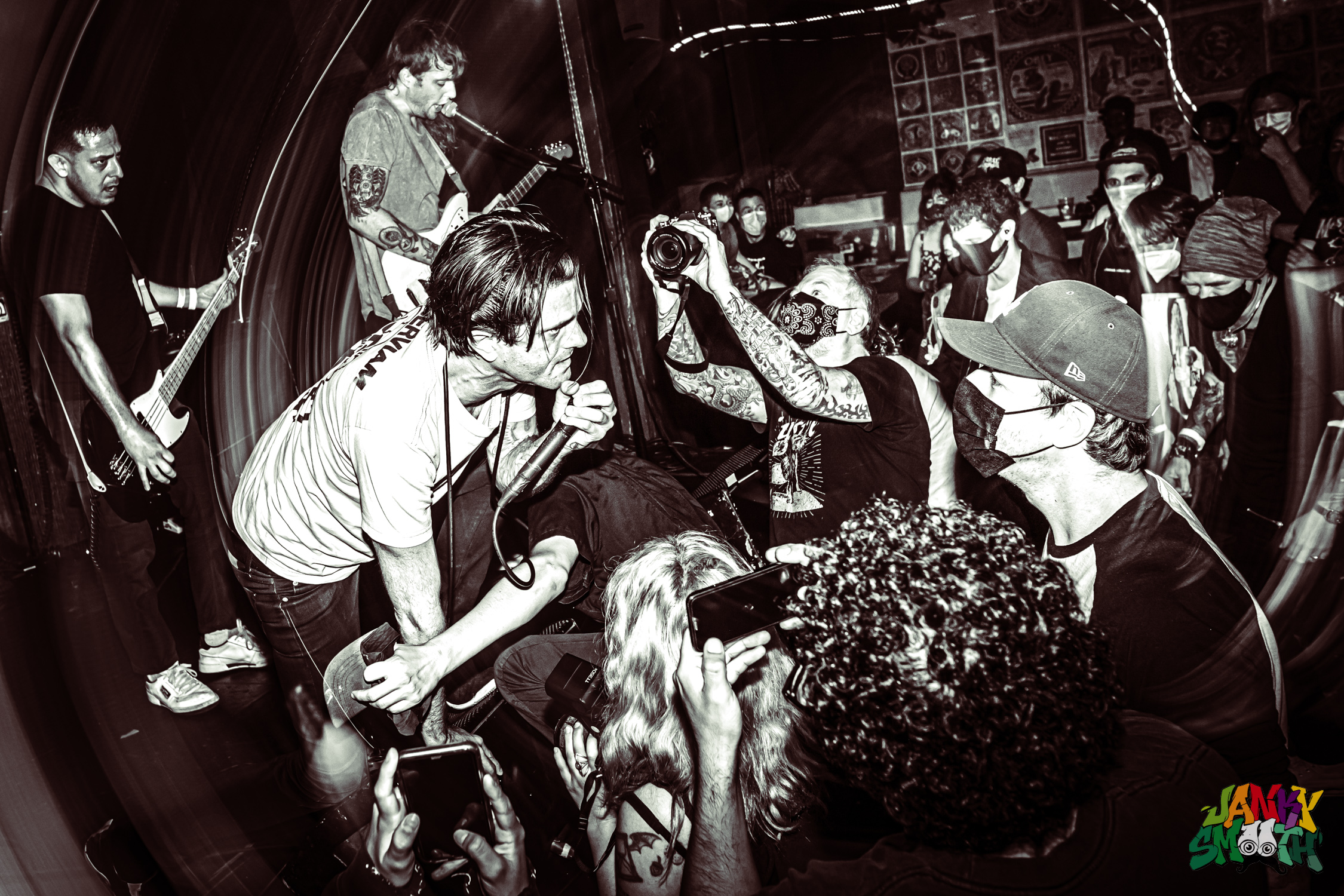 With Brian and Tommy at the foreground of the stage with Justin, it was interesting to see how they were able to take the intensity of their other bands and bring it to Deaf Club. When those two sang back-up for Justin, you can sense the grindcore energy of their vocals and guitar. All set long, noisy and sloppy riffs ruled supreme. I felt the experimentation of Sonic Youth meeting the synergy of Fugazi to craft an unmistakably crusty, grinding, hardcore punk sound.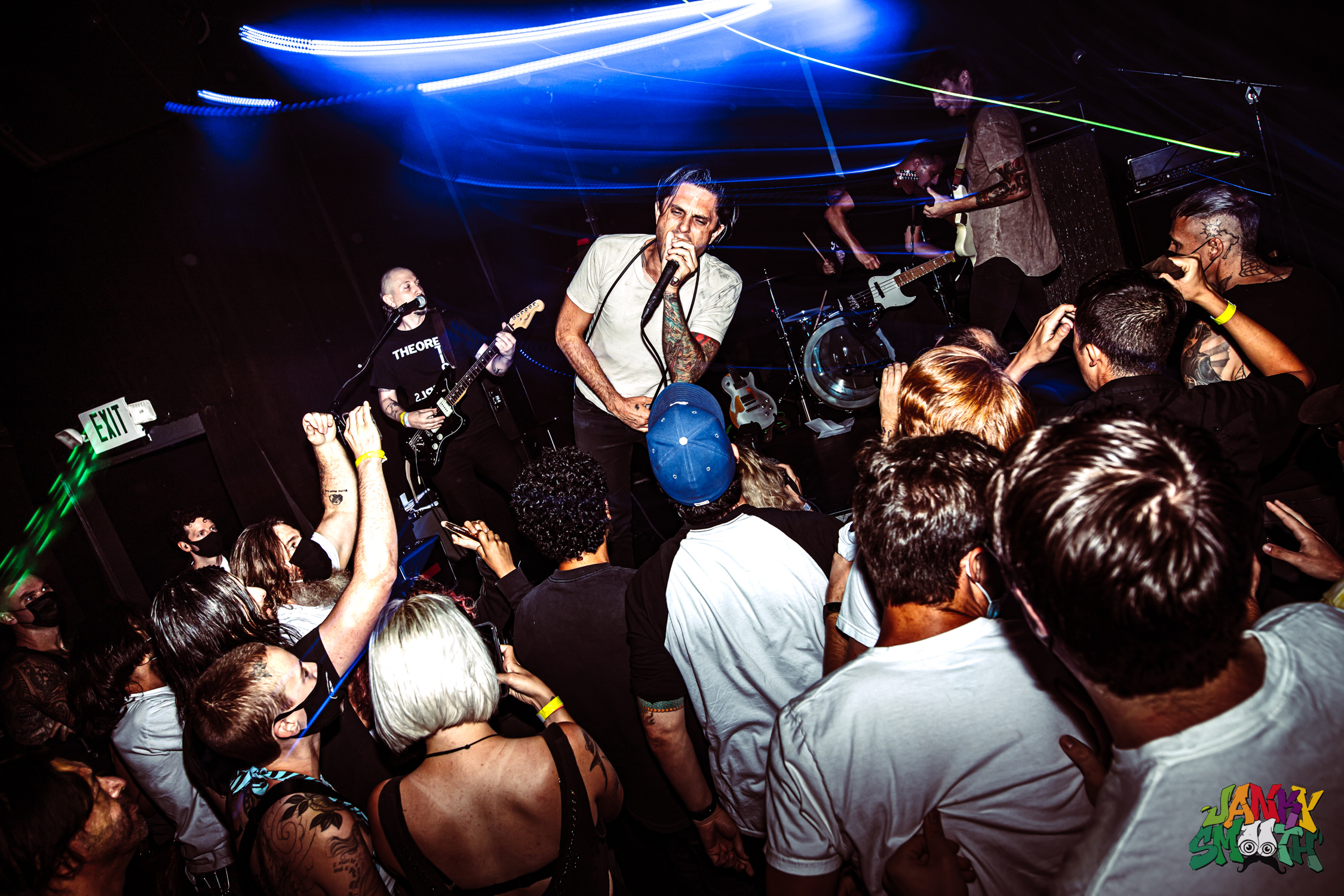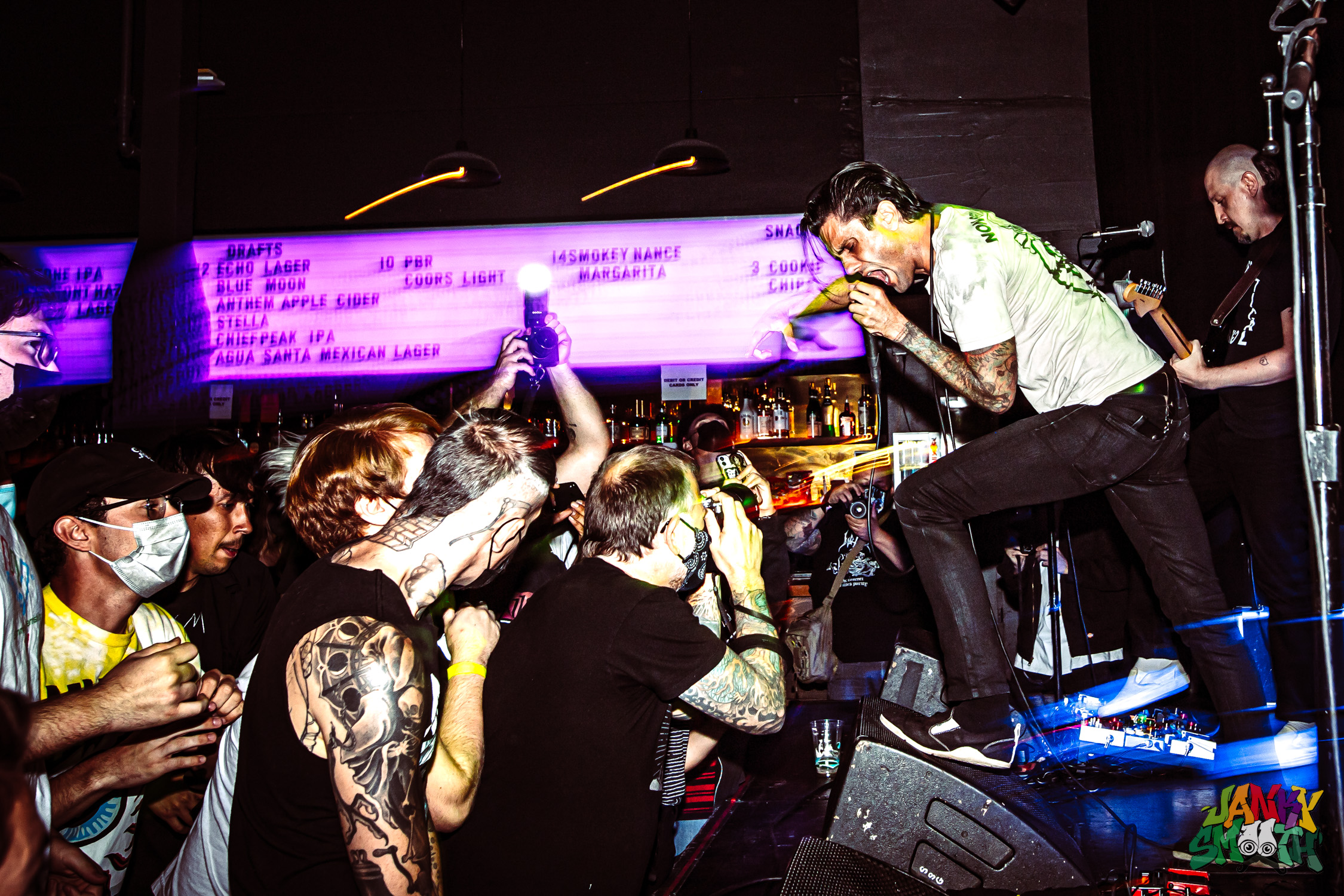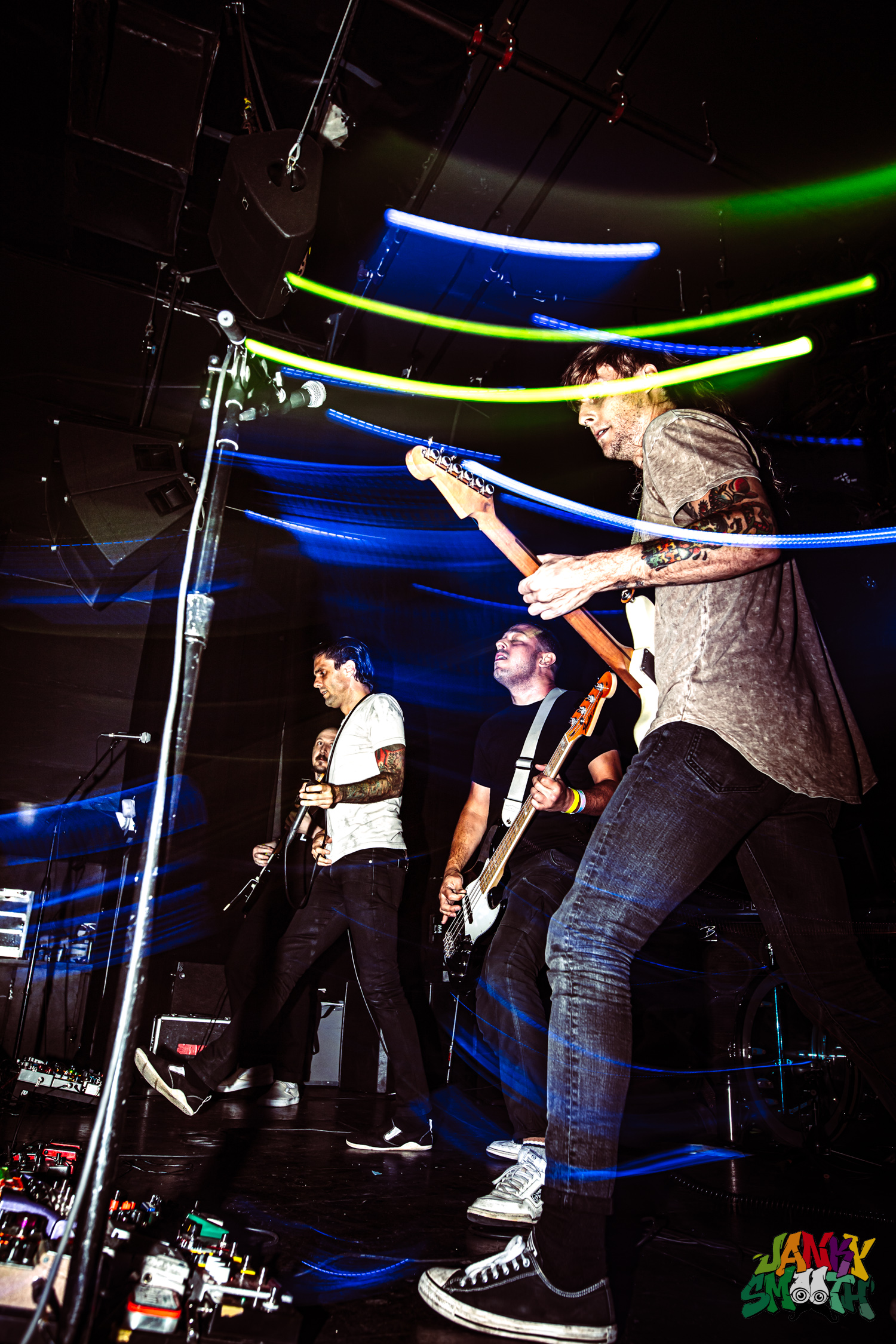 Deaf Club's new LP Productive Disruption will be released in January 2022. The album features such satirical tracks as "For a Good Time Call Someone Else". Check out the video for the song below and buy the band's hot sauce online. Join the club, even if it's your single, last listen of music.
Words by: Rob Shepyer
Photos by: Dillon Vaughn