Dominant Noise: Daughters at the Regent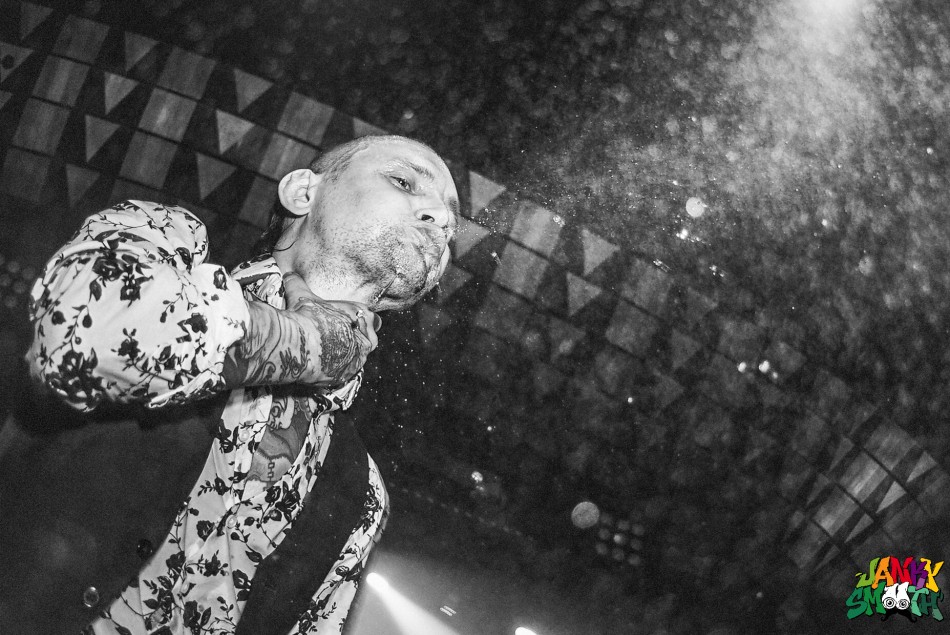 As unhinged, noisy, violent, grotesque, and vulgar the music of Daughters might devolve into, at its heart, the sound and lyrics will always be poetry. Like a lounge band moonlighting at a Roman vomitorium, these Rhode Island killers came dressed in evening attire to impress a pack of wild dogs at the sold out Regent Theater. You could tell this show would be one of the highlights of underground music in Los Angeles in 2019. Audience members were vomiting, moshing until self destruction, and being squeezed up against each other, as rockers the likes of Retox's Justin Pearson surfed overhead.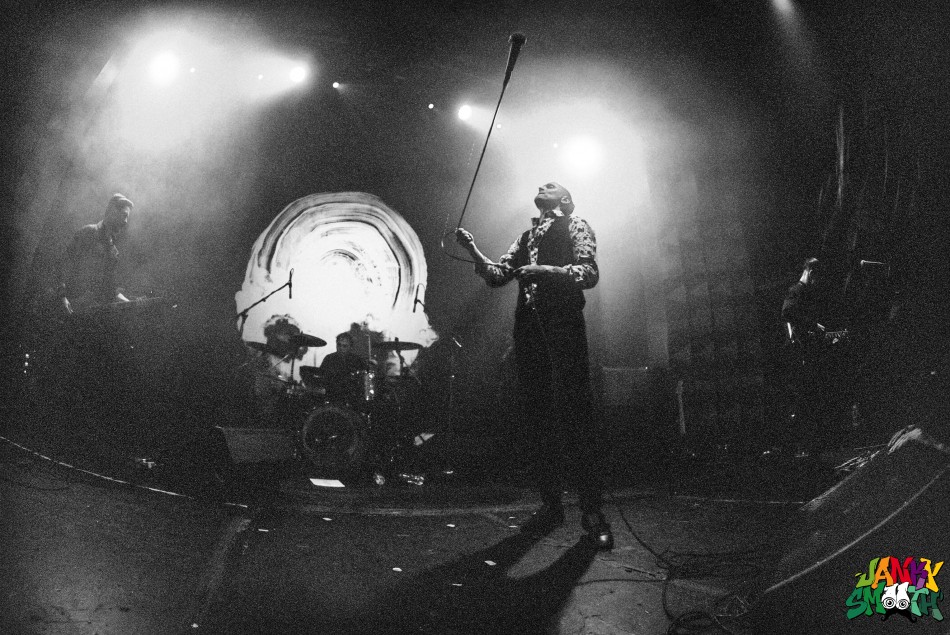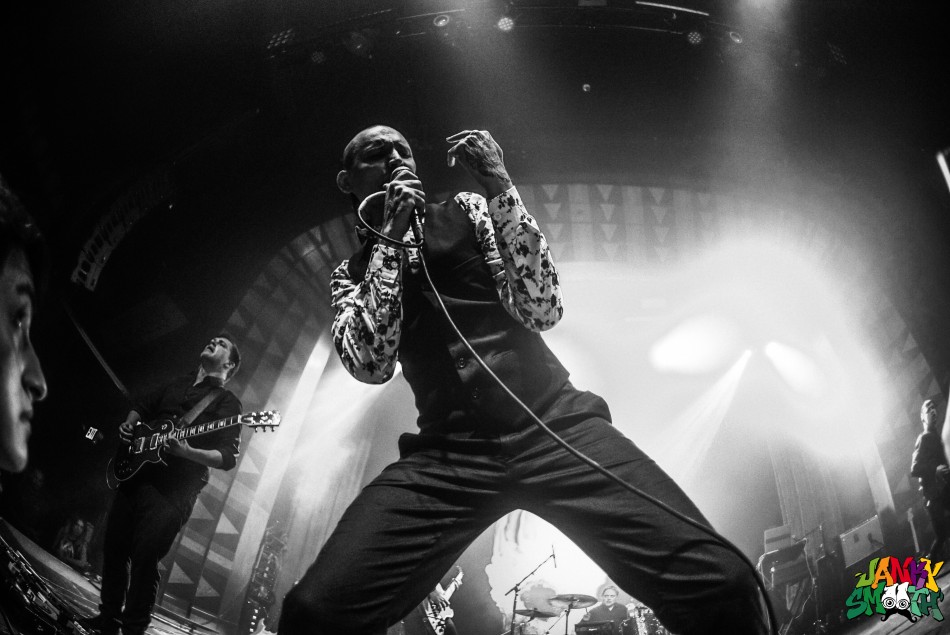 The entire night was filled with riveting noise from bands that could each draw a good crowd had they been headlining. First to knock their boots about the stage was industrial, fetishists and hardcore performance art duo, Hide. As always, Heather Gabel gave no fucks as her leather chastity bottoms lured in the bastard crowd but then her wolverine bite snapped at them before they could get too close. With white strobe lights turning the stage into a glitching TV eye to stare into, you would miss every other moment and the players would appear to be moving like clay puppets in a stop motion flick. The whole experience is rather disorienting and I think that's the point. Hide, Seth Sher's music, recreates the visceral, euphoric, disorienting violence of a good head injury, the kind that brings you closer to God.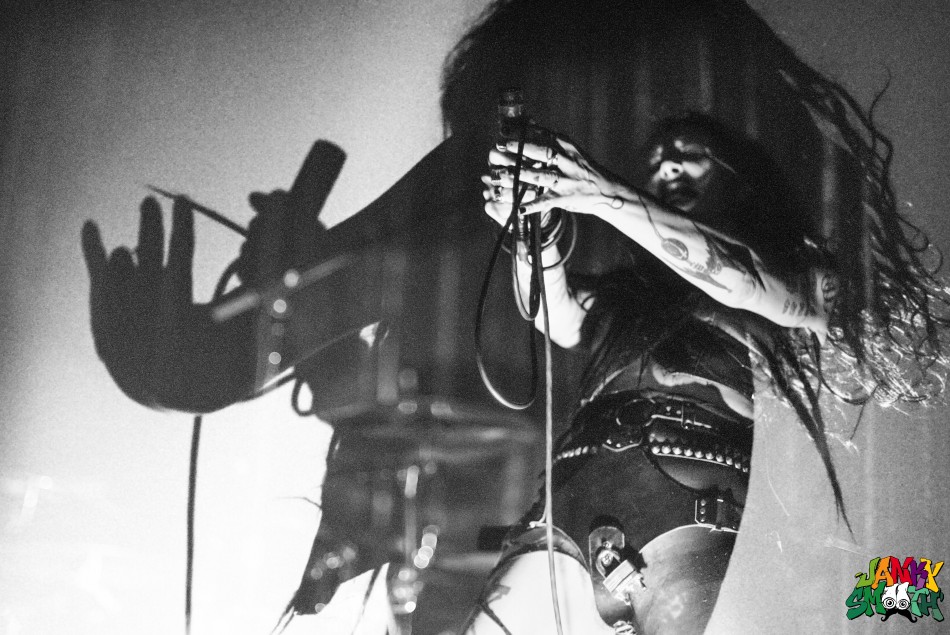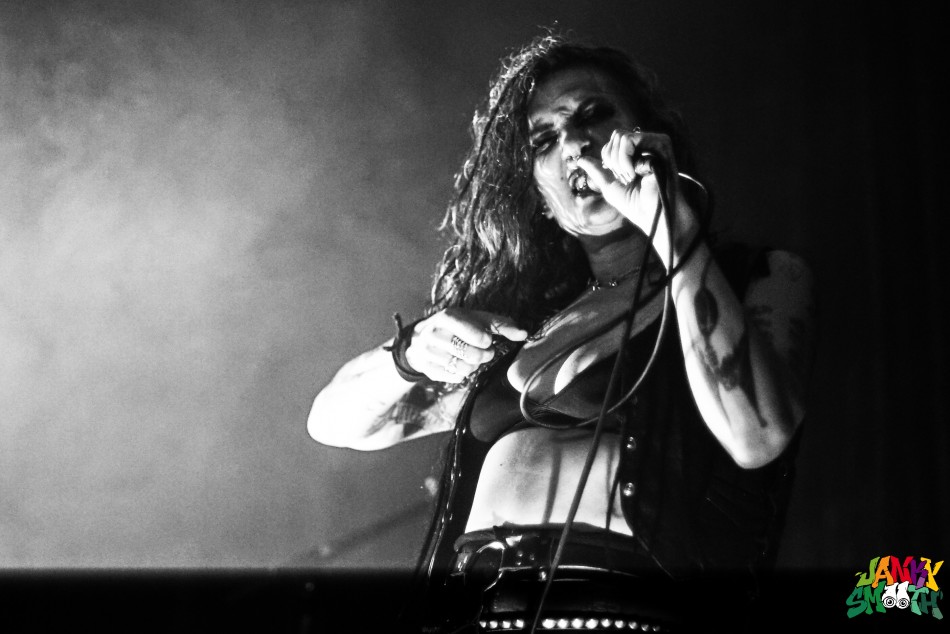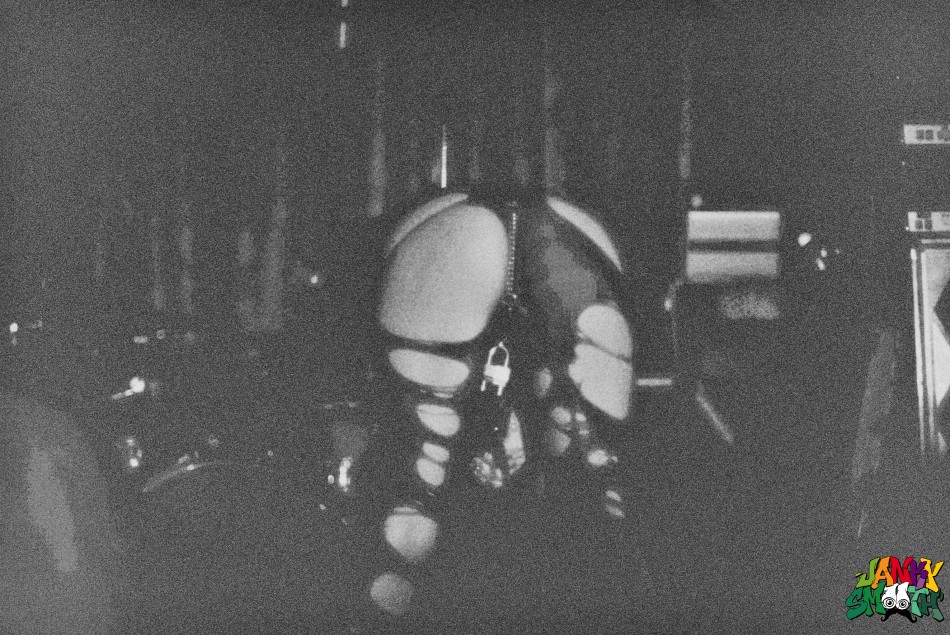 Cult Leader is insane. They were next up to bat and swing they did, right into a clenched jaw of tightly packed weekend warriors, moshing and pushing at the front of the Regent. This was the last stop of their tour so maybe singer, Anthony Lucero's voice was shot, but the vocals were mixed low, buried beneath the noise. That didn't stop the crowd from hanging onto every lyric and grunt though because Cult Leader is one of the most serrated and brutal metal bands of the hour. They mix elements of grind, black metal, death, and hardcore then even dabble into gaze for a track or two that they belt out once everyone's violence is exhausted.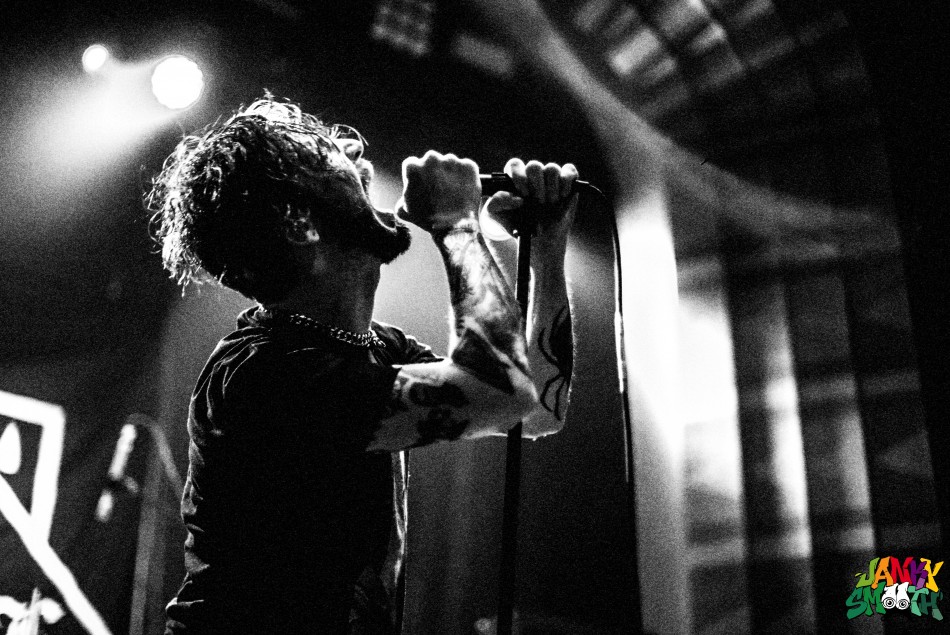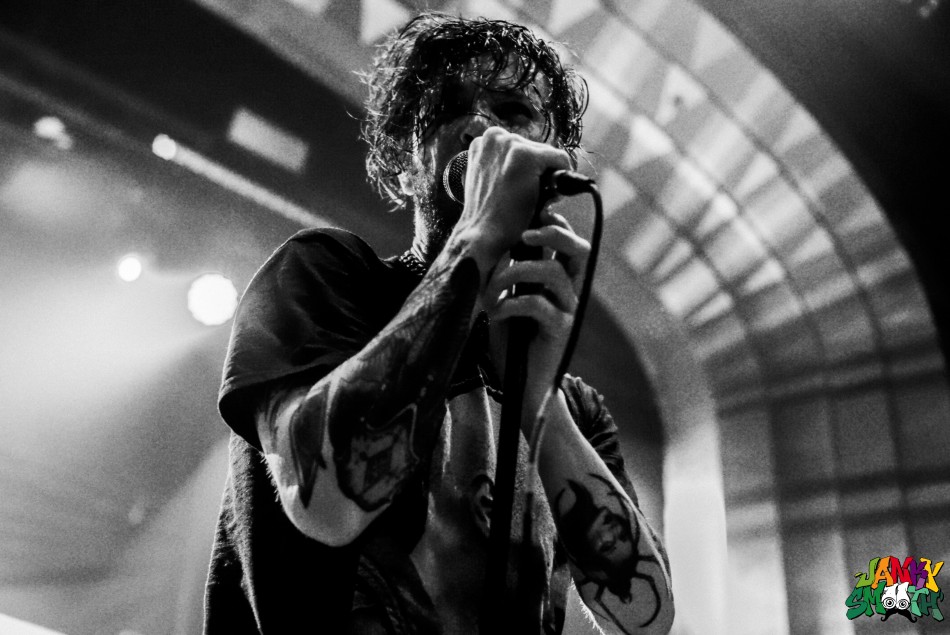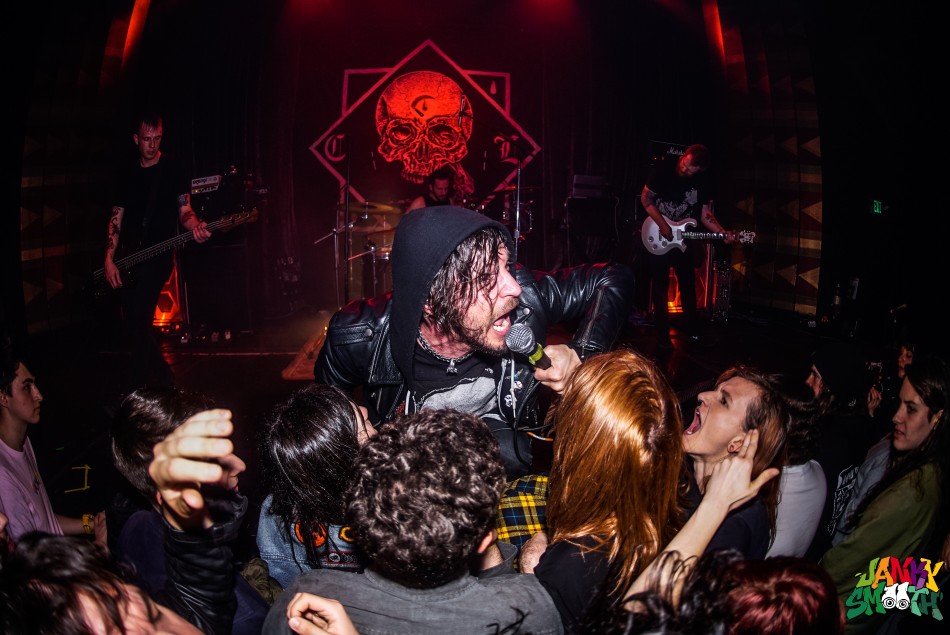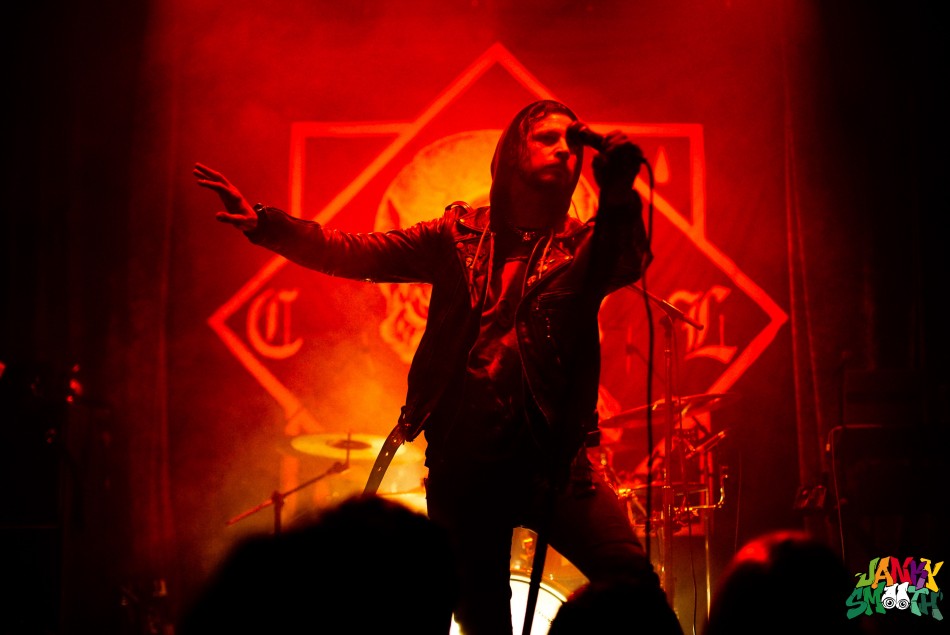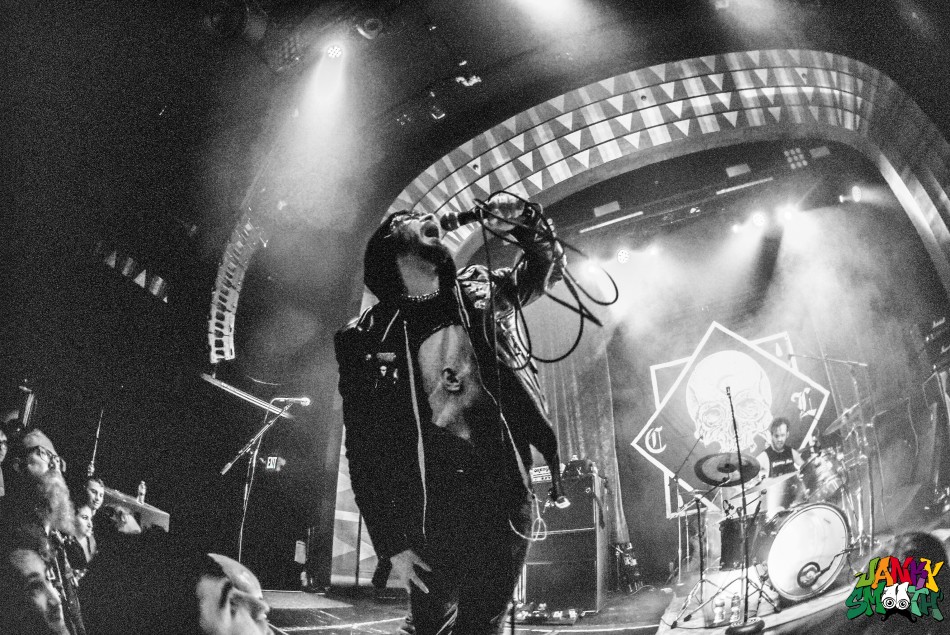 In the beginning, Daughters were a grindcore band. You can still sense that energy and fuck all attitude in their swagger and sound but under the label of noise rock, they pull in kids that listen to various styles of music from industrial, to hardcore, to metal, to garage rock. I feel like this garage rock element is understated, theres this certain danceable swagger to Daughters as they perform live. The music is cooler than it is violence inspiring, almost like a no wave band for a dystopian future. Think more Swans than Napalm Death. It's art rock inspired by grind, hardcore, satan, and transgression.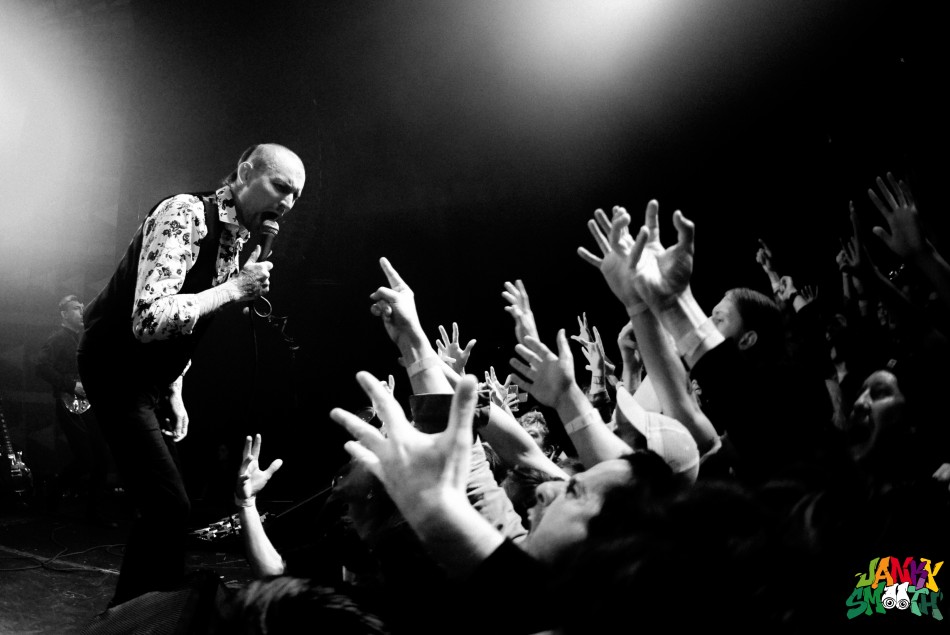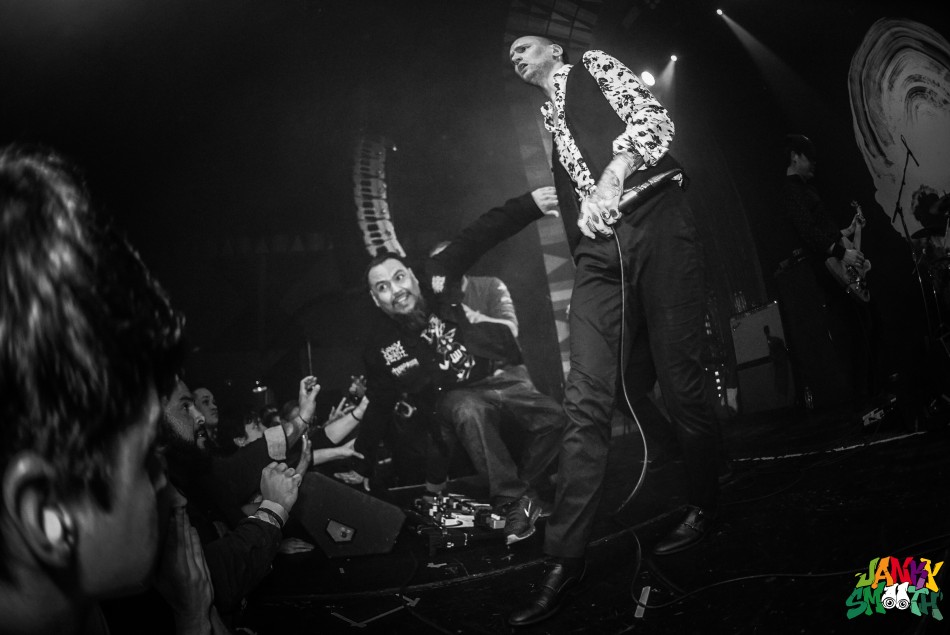 The audience was going ape shit, letting the worst of them come out without any care for what would come of them. Violence and vomit was everywhere.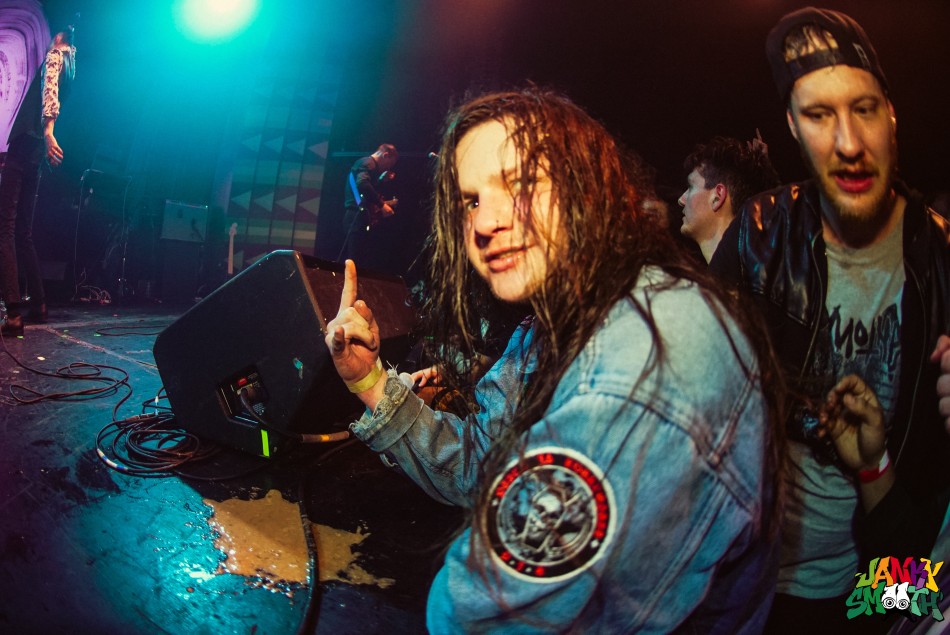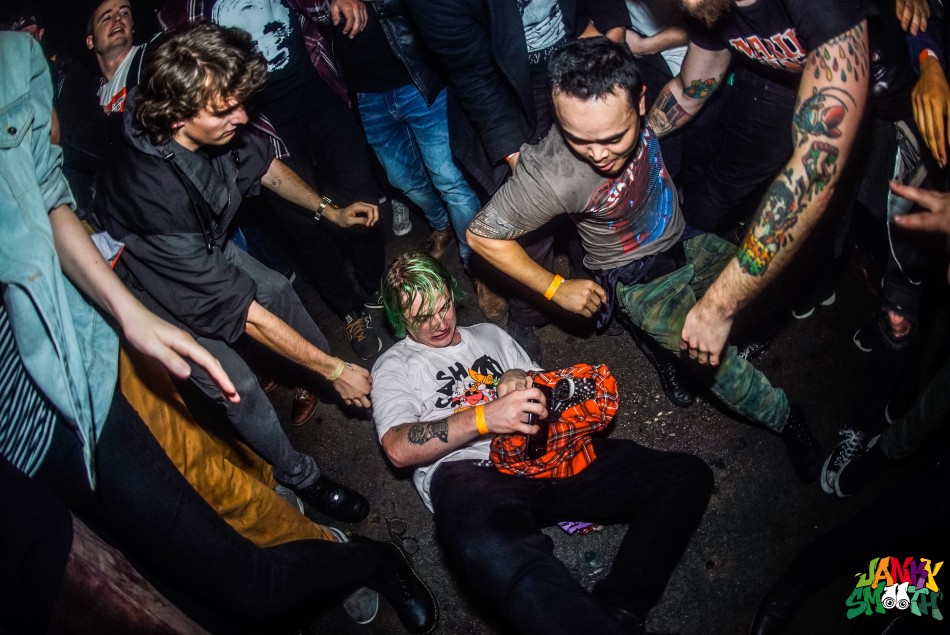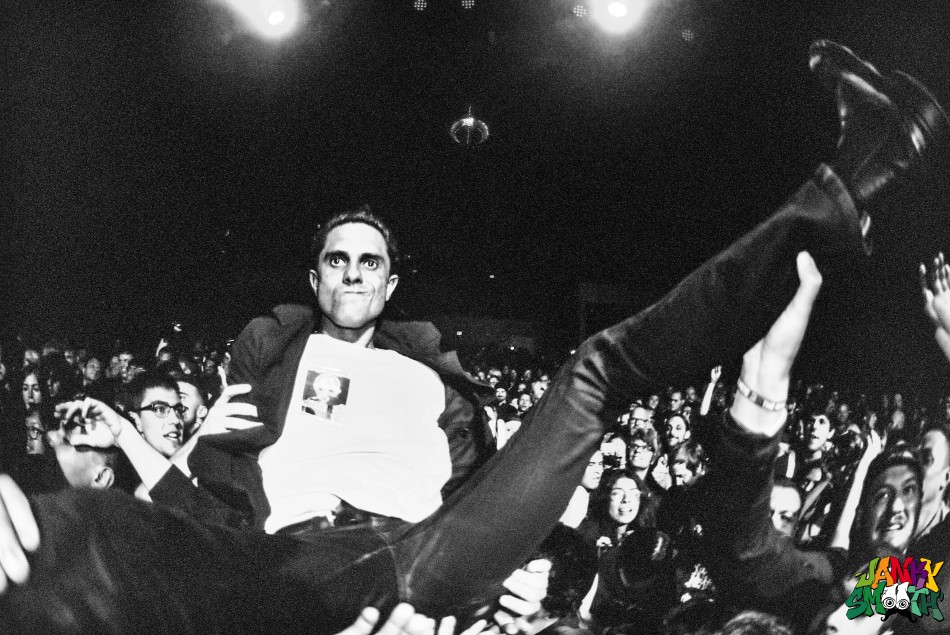 Singer Alexis S.F. Marshall let the saliva flow, spitting out over the stage and drooling onto his finely ironed black vest. The only member of the band sporting any white with a floral patterned shirt, Alexis stands out as the ringmaster of this noise circus. Spinning the microphone wildly, banging it against the ground or the bone of his palm, Alexis reminded us that at its heart this performance is merely controlled noise.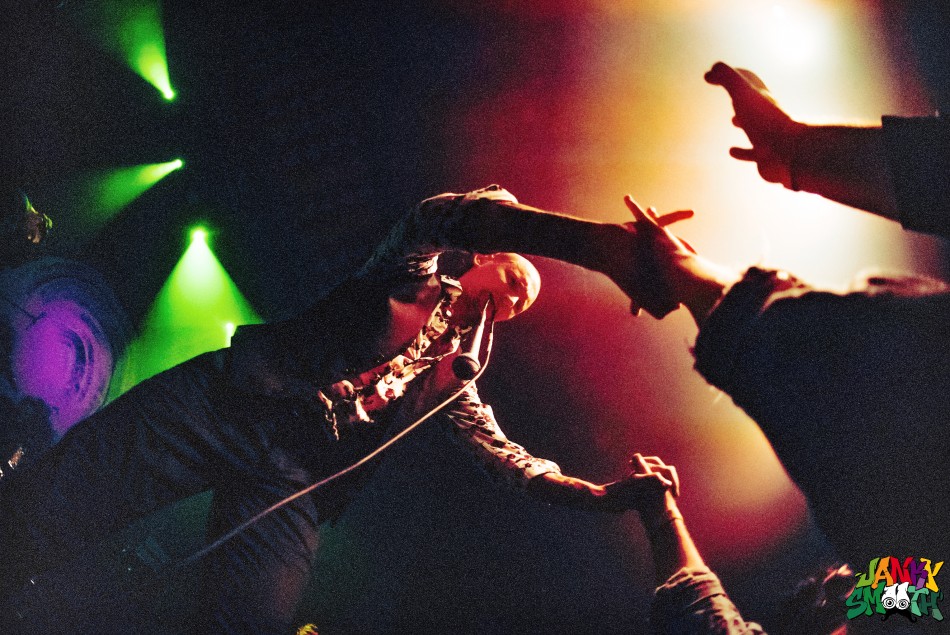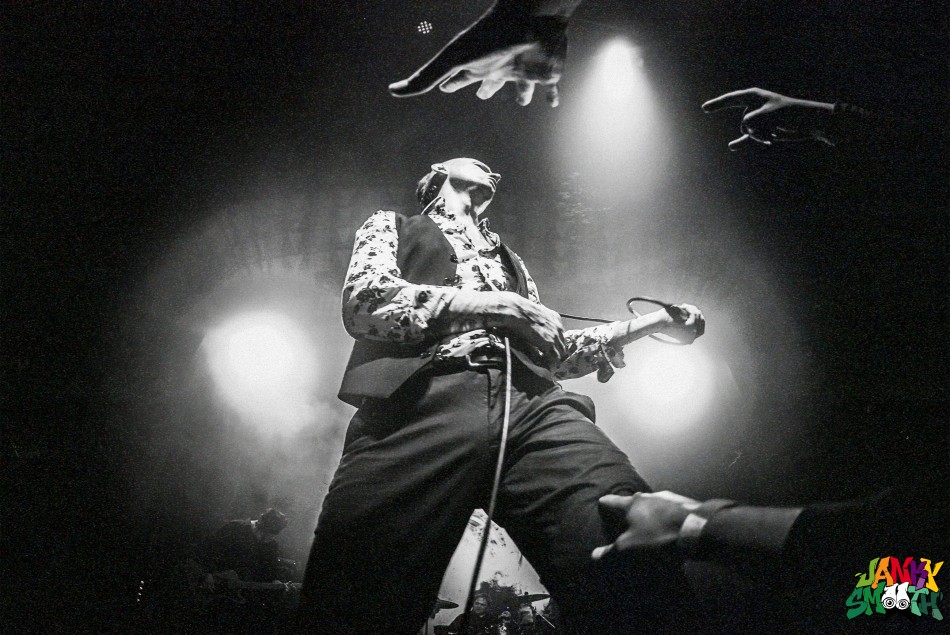 "You Won't Get What You Want" was one of the best albums of 2018 in any genre not just coming from the underground. It catapulted Daughters out of the underground into a must see heavy band. The album has some of the most mind bending pieces of poetry you could hear at this musical moment.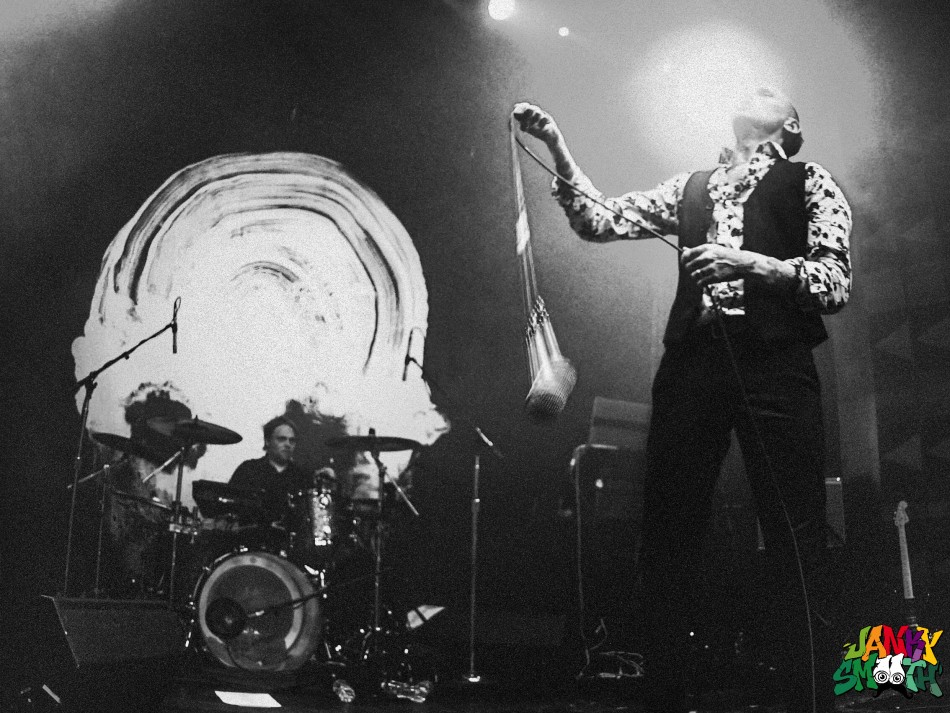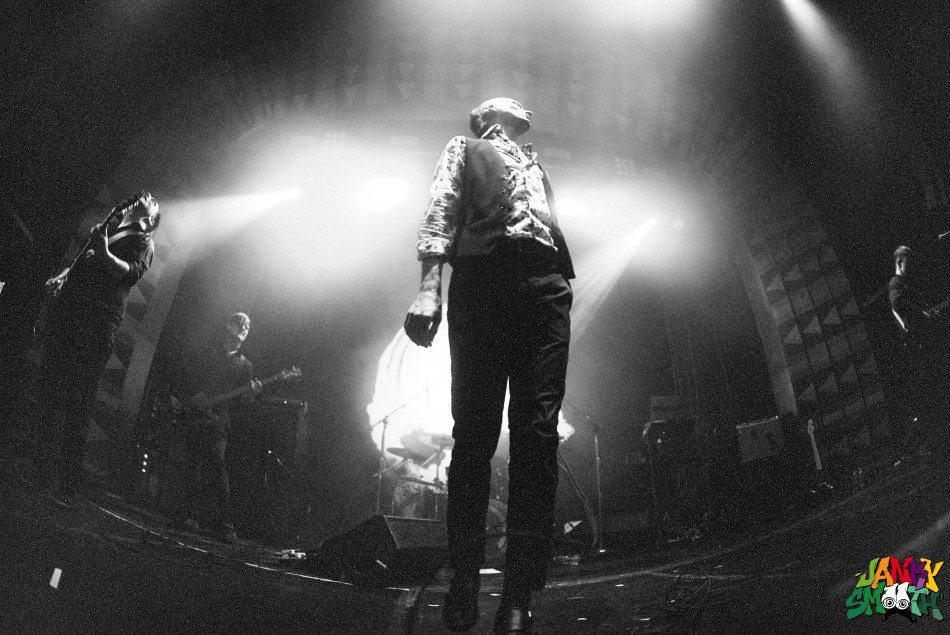 Words by: Robert Shepyer
Photos by: Anthony Mehlhaff