Hell is a Laughing Matter: The Manx at the Hi Hat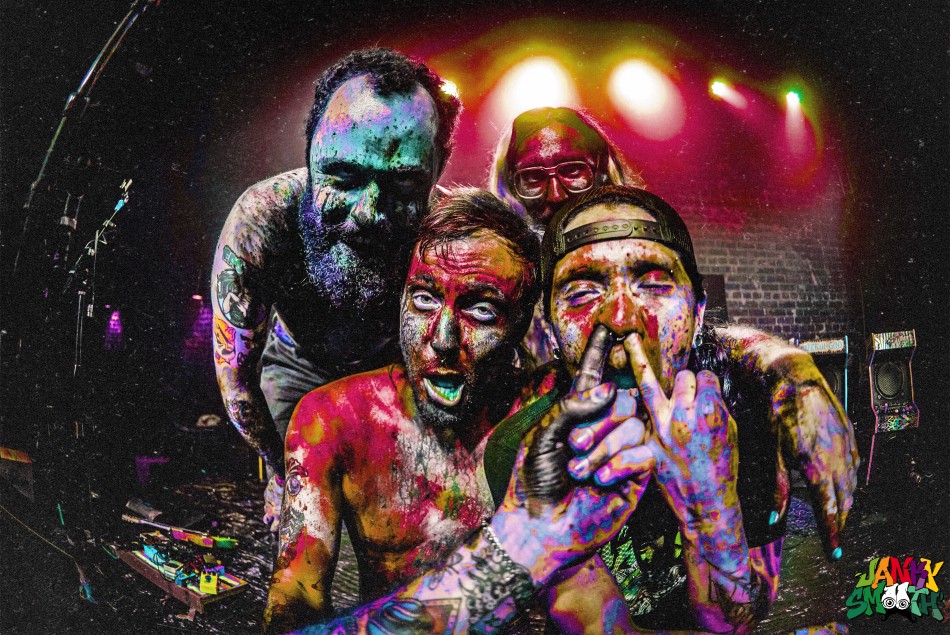 If you remember the classic 80's film, Who Framed Roger Rabbit, you'll know what it feels like to see cartoon characters walking among actual, real life people. That's what seeing The Manx feels like, like an extreme band all the toons would go see and mosh to. They're wacky, spontaneous, funny, and deliver a sound and performance like nothing else you could see in Los Angeles or otherwise. Only those versed in cartoon logic will understand the concept of the Manx and luckily every child worth a damn was raised on cartoons.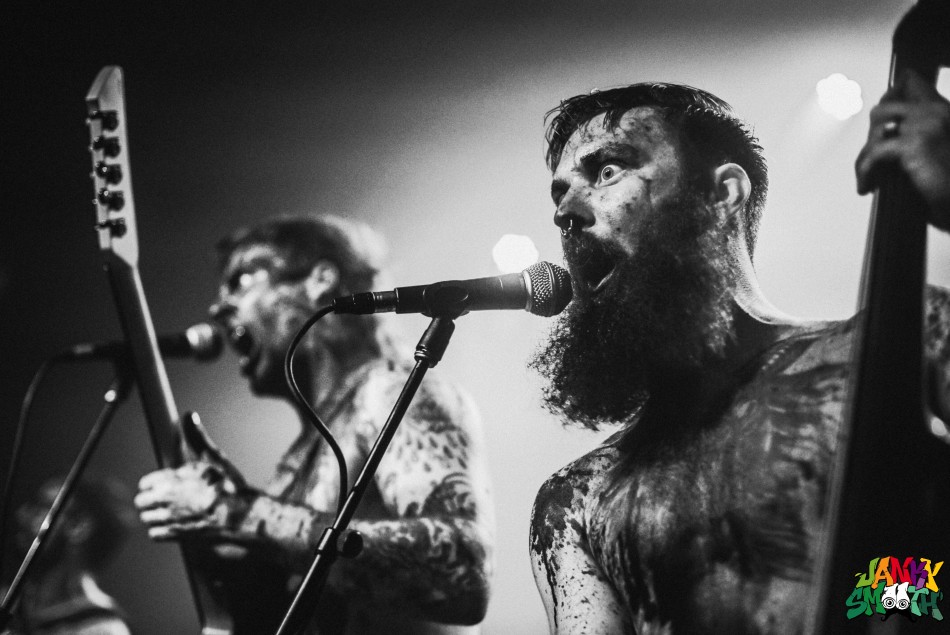 Opening this first night of The Manx's Tuesday Hi Hat April residency was Drac and the Swamp Rats a band that portrays famous horror movie monsters onstage while playing powerful, groovy rock and roll. They have a garage rock sound and sensibility that the body cannot deny. Even the most cynical hipsters who might scoff at theatrics couldn't deny music this good. This band doesn't need to dress up but it definitely adds to the fun and Dracula, the band's lead singer, plays his character with plenty of sass and irony. Drac's eyes have witnessed an eternity of cool including the inception of rock and roll and he plays it off like he was responsible for it all. A perfect band to play Burger Boogaloo.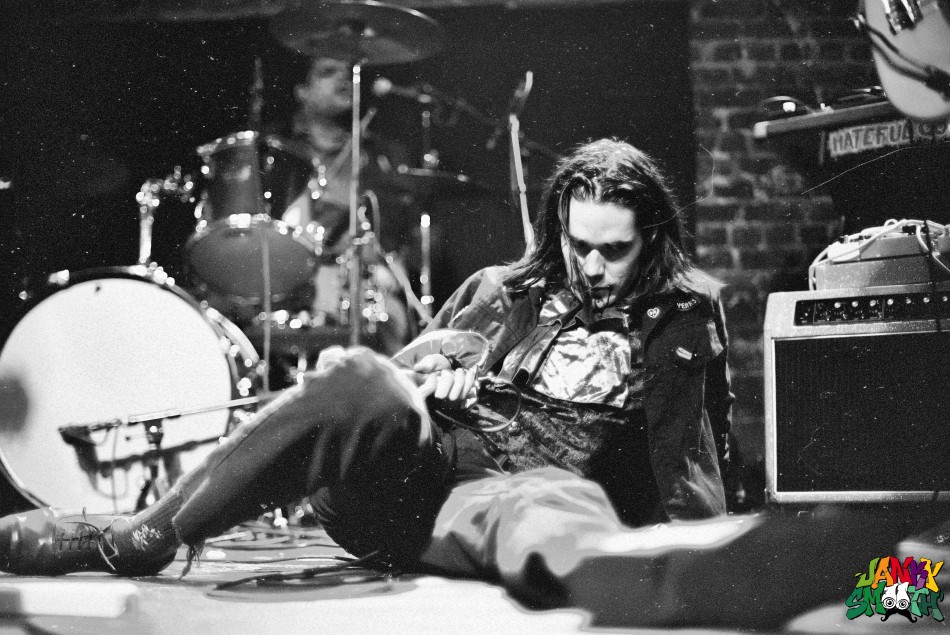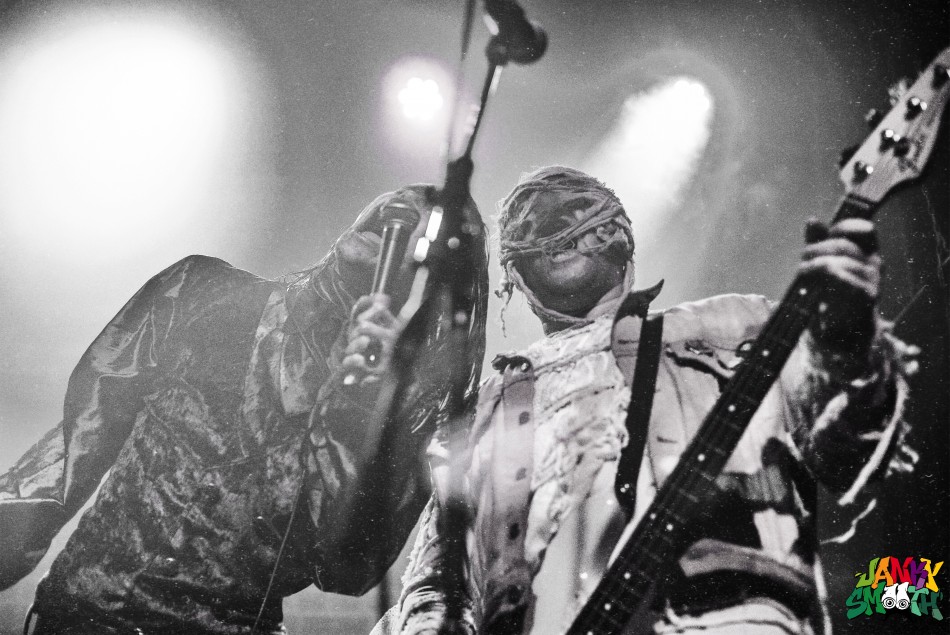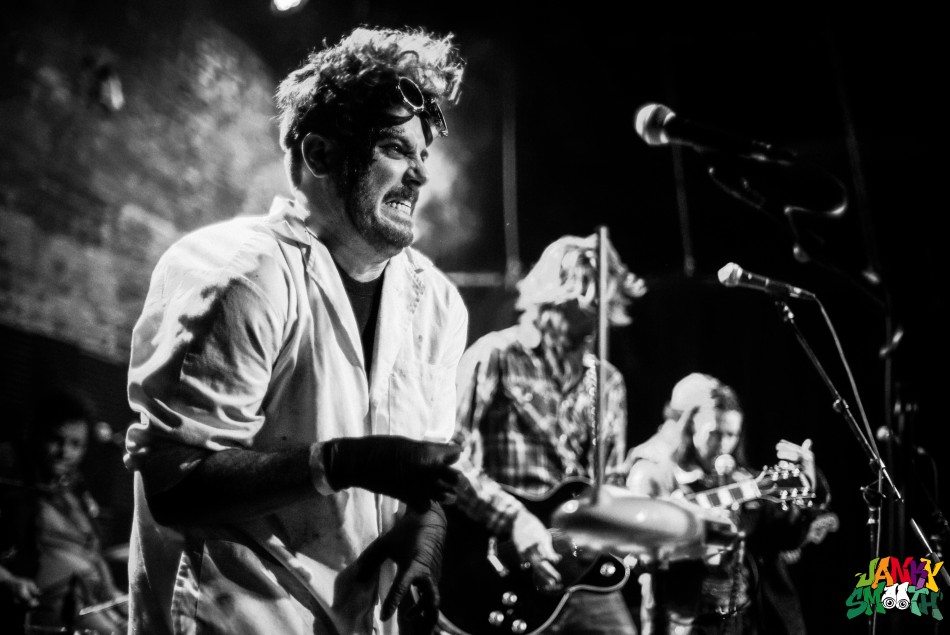 Next up was the Kali Kazoo band, led by none other than the blue-haired animation and fashion icon, innovator of cartoon violence, Kali Kazoo. Her talent and vision spans multiple forms of art but simply as a singer, it's hard to imagine a world where Kali Kazoo doesn't go far. Her natural ability and charisma and the band's musical tightness will ensure them success.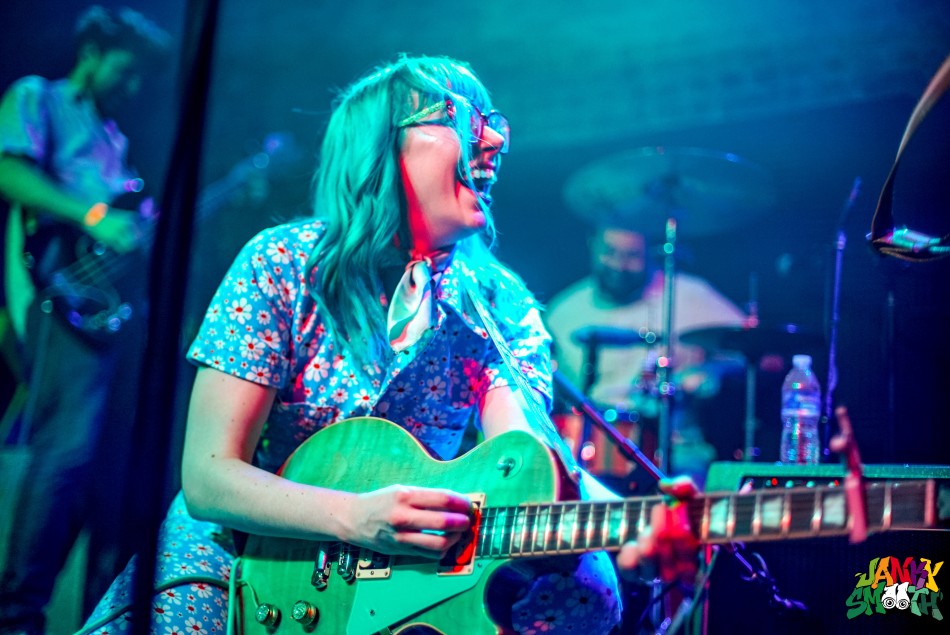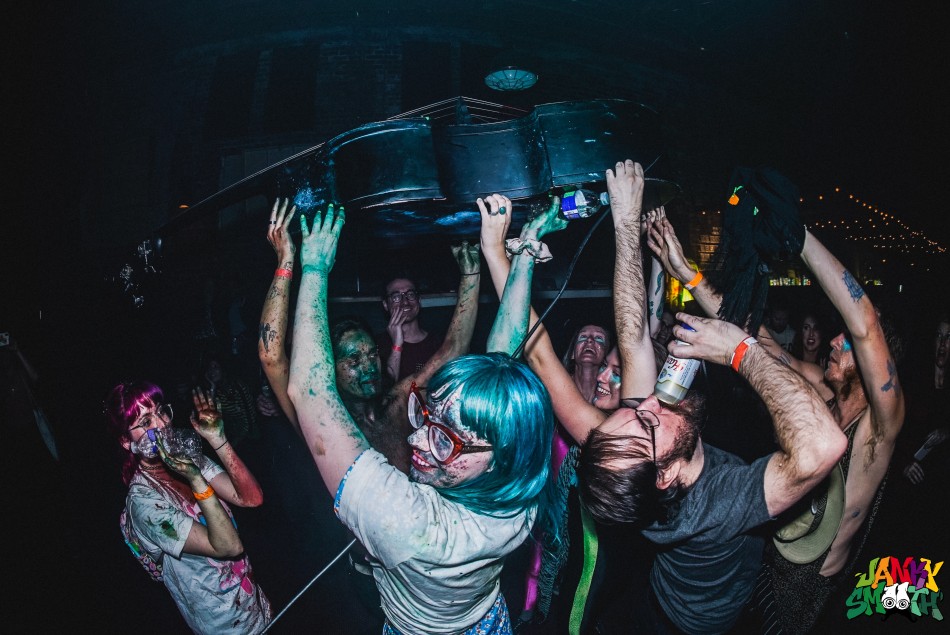 Treasure Mammal was like nothing I had ever seen before. He's partially responsible for inspiring the title of this article because for me, hell is being at a Treasure Mammal show 24/7. There were some people really into it, I'm sure thousands just waiting for a band as interactive and off-the-cuff as this but I couldn't tolerate the racket for too long. The group is made of a singer, dancers, and a drummer. Recorded music plays over the speakers and the singer tweaks and butchers the lyrics until hilarious (to him). Songs about random shit like Shaq descending into Kroq's Weenie Roast during 311's set get the singer to laugh to himself during the songs ad nauseum. The people that came to the show as fans seemed to love it, they got to conga, pow-wow, and dance together while I sat in the back. Know that I was in the minority of people that weren't into it. I just prayed for it to end. I'm not being hyperbolic, I really did pray. If my hell is really a Treasure Mammal show then I've got a lot of work ahead of me.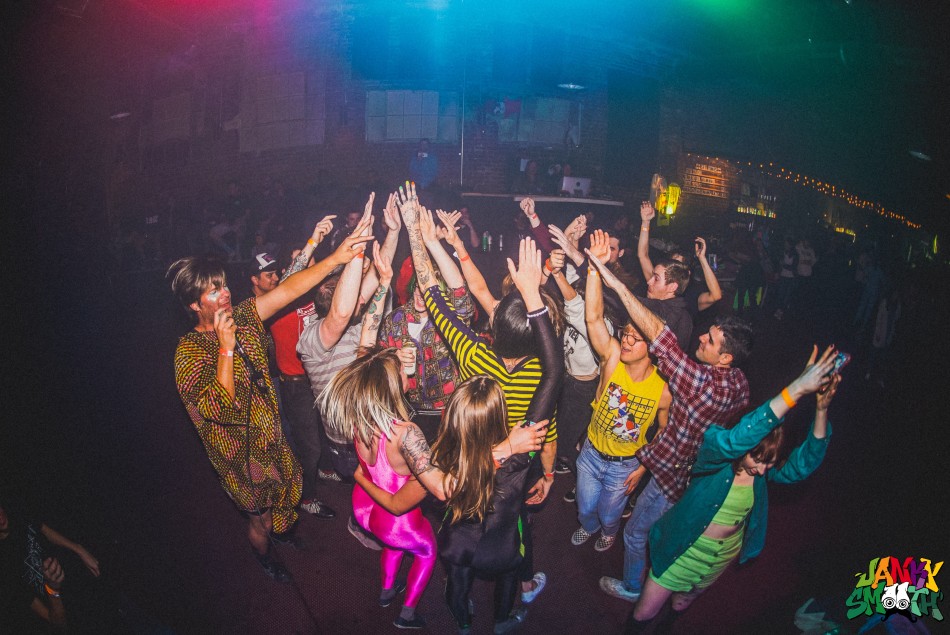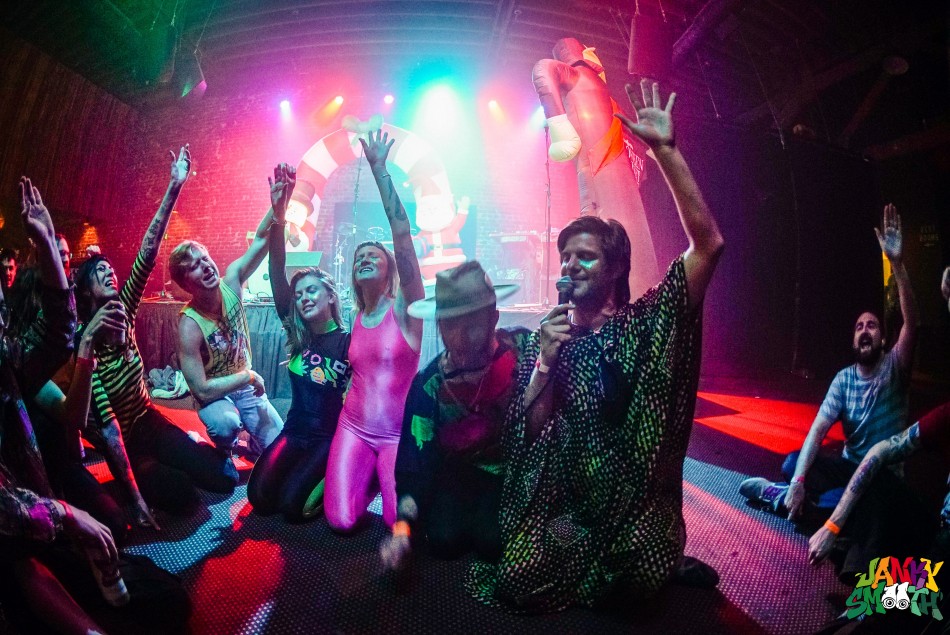 The Manx are something to behold as a music lover simply because they open up a new room in your brain where a new category of music can go. I'm not sure what to call what they've created, goo-core? Extreme nerd rock? But it incorporates everything from mathcore to zydeco to to jazz to polka to toon tunes. To achieve this, the band employs strange instruments such as an electric mandolin, an accordion, and a stand up bass. The performance is something special as well, the band does a ritual before going on stage where they spit dye on each other and take the stage covered in grotesque color. Instead of stage banter, every band member will chatter into the microphone at once so that the audience can't understand any of them, it's hilarious and something only a truly demented band could conceive. Their appearance and antics combine to make them monstrous, like denizens that escaped some place deep below the Earth's surface. So ingrained is animation in the band's concept that as they bounce around on stage, jumping onto speakers or miniature arcade consoles, you almost hear that swooshing cartoon jump sound effect and an exaggerated plop when their feet hit the floor. Things this original don't come around too often and when they do, they're guaranteed to make a splash, lets just hope we don't all get covered in goo when the Manx take over.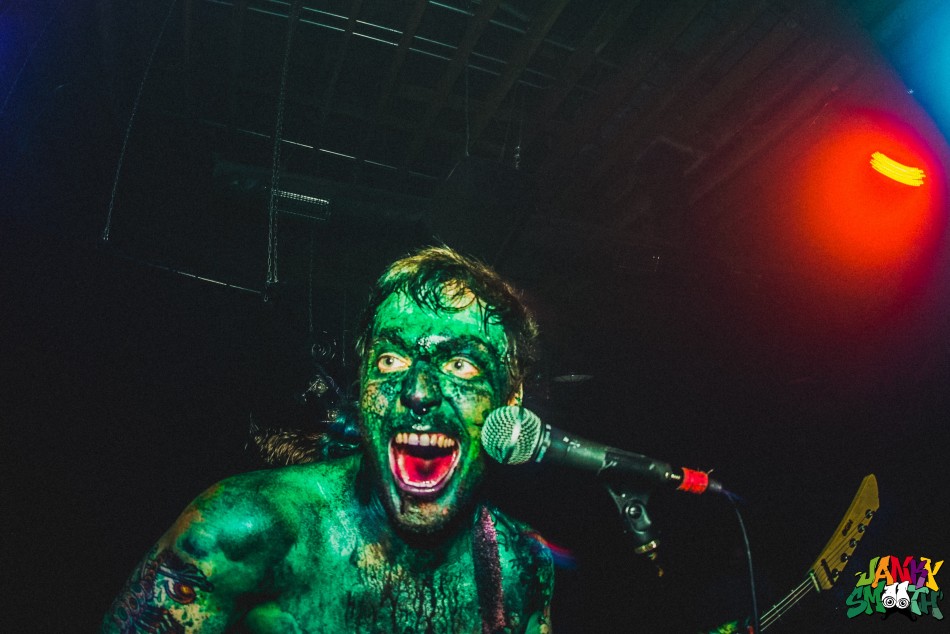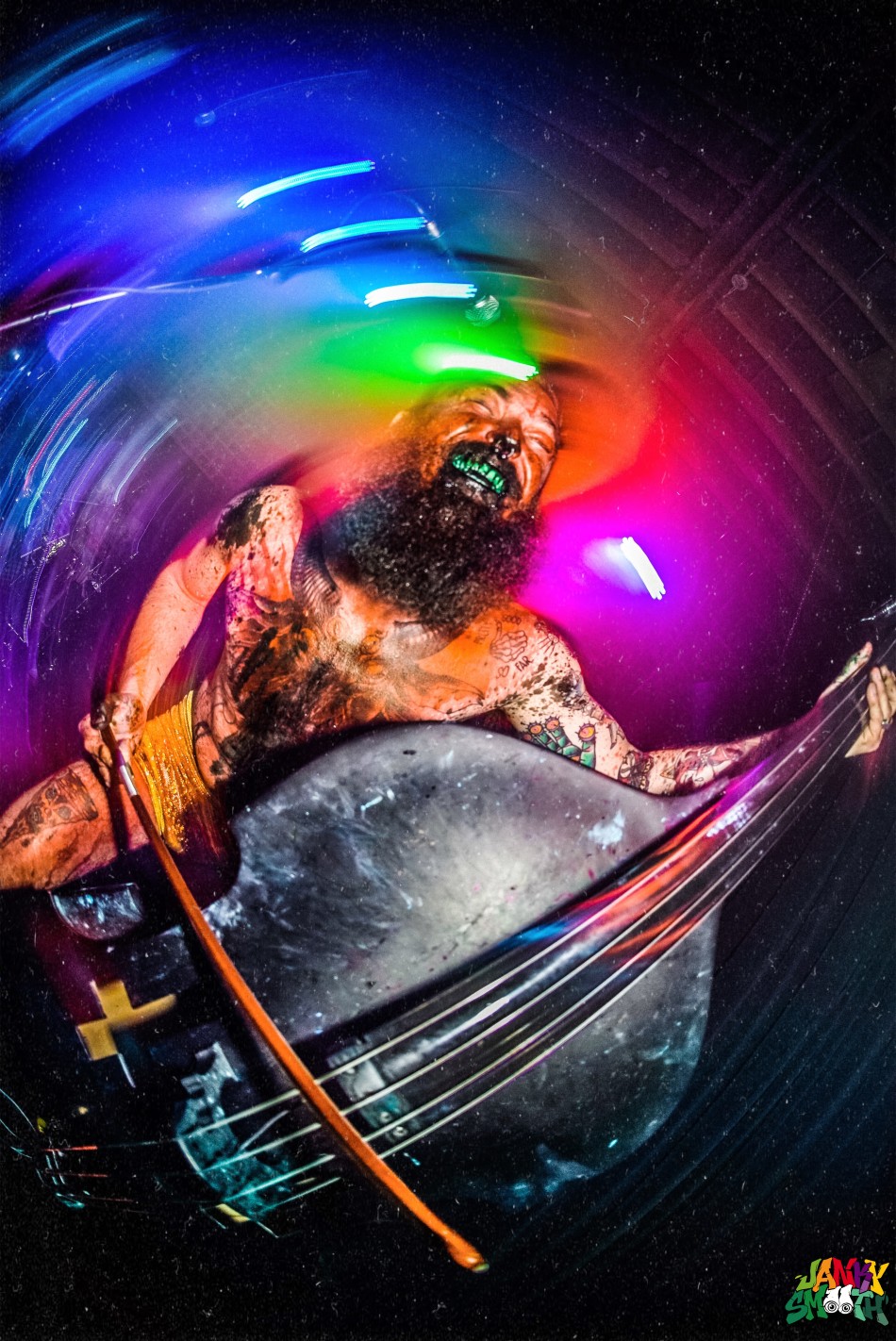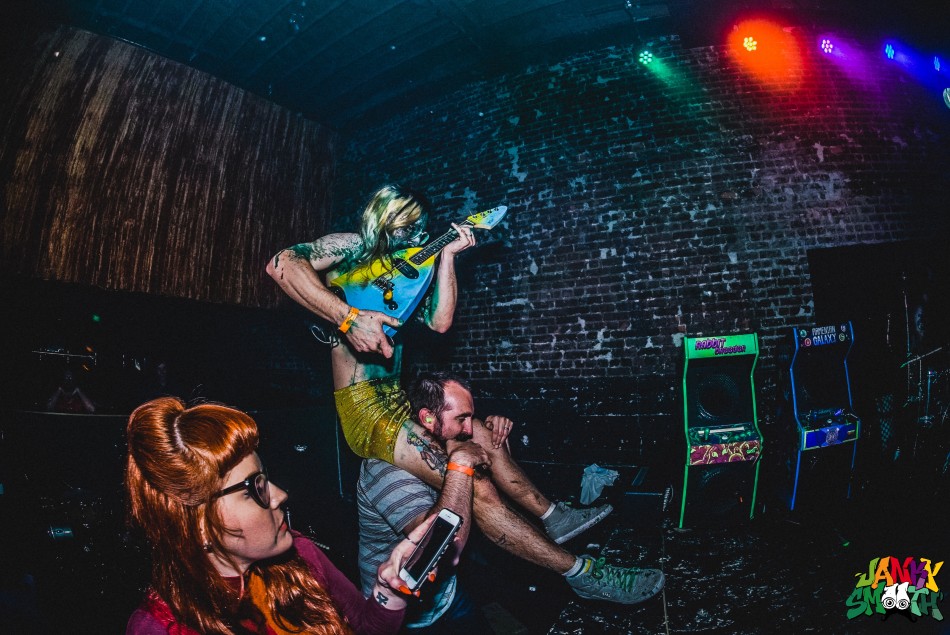 Words by: Rob Shepyer
Photos by: Anthony Mehlhaff