Sensory Interference: Thom Yorke at the Orpheum Theatre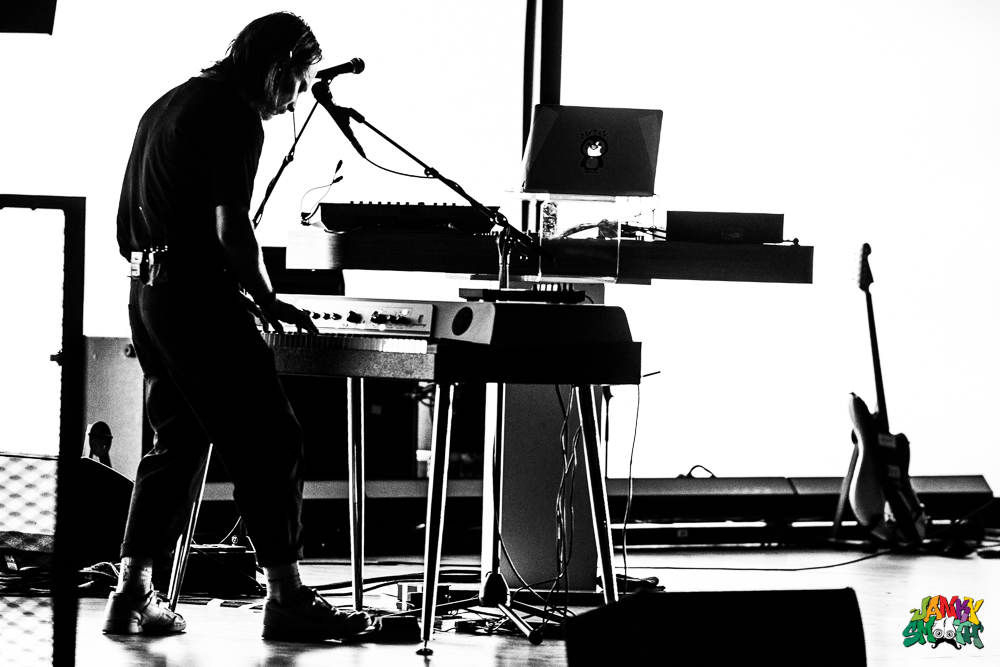 Words by: Jacob Van Orden
Photos by: Jessica Moncrief
On a cool December night out in Los Angeles, I visited the Orpheum theatre to check out Thom Yorke on his second sold out night of a back to back. The show opened with Oliver Coates, whom of which I hadn't heard of prior. Oliver had worked with the London Contemporary Orchestra on Radiohead's most recent album A Moon Shaped Pool and after listening to the 90's deep house sound and synth touches accompanying his classically trained cello mastery on his newest solo album it seems fitting he would be opening for Thom through this tour.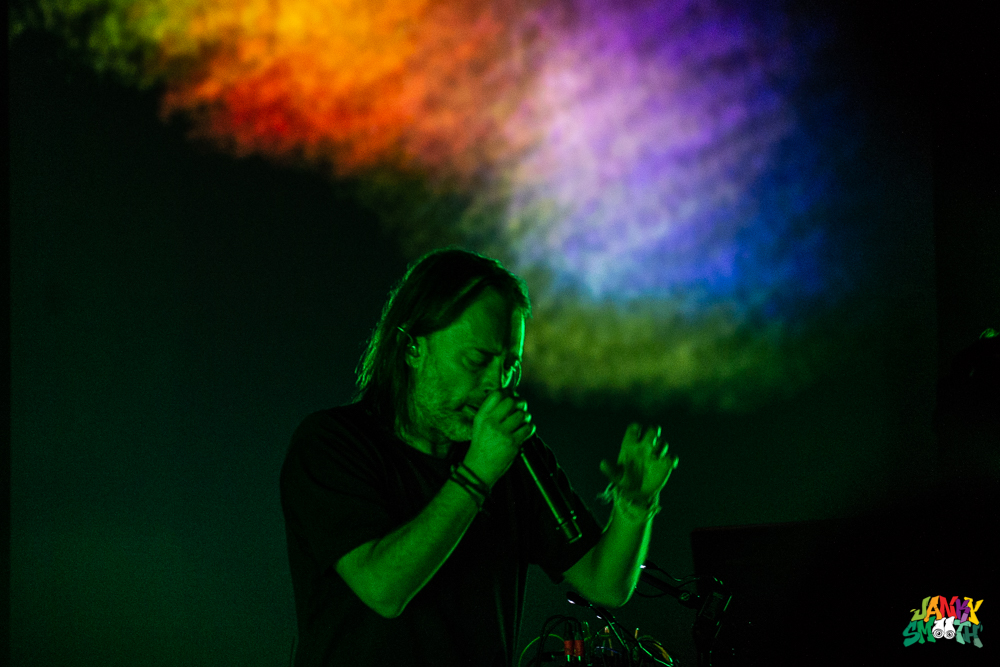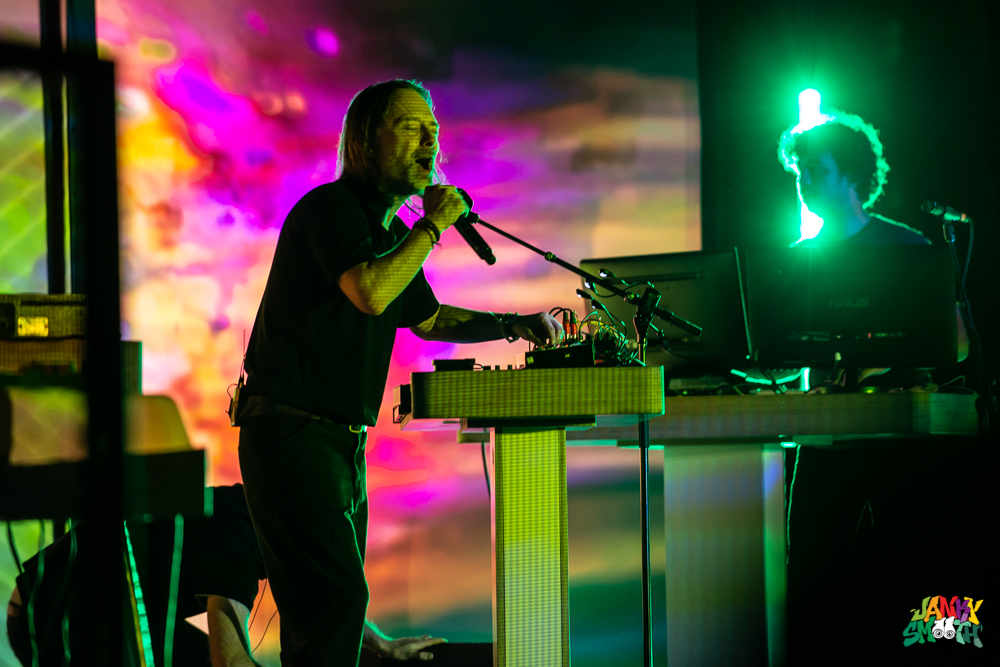 Oliver opened with a minimalistic choppy drum from a pedal that was carried with deep bass and took to his cello straight away, layering his strings over themselves while only lit by a dim blue light. Each of the first three tracks he played felt they were birthing the next with more vibrant energy and technicality. He paused for a moment after to explain the name of his newest album Shelley's on Zenn-la. Somewhat jokingly, he explained Shelley's was the name of an underground rave club in Staffordshire, England that was no longer standing, and Zenn-la was the planet the comic character Silver Surfer was from. "And there you have it." His next pieces didn't skip a beat and continued to expand with his bow violently caressing the strings, as there was an overlay sample of poetry echoing in a little girl's voice. Finally he ended his set with long bass filled air and a increasing pace of long bolting notes that intertwined and swayed onto a slow lay where he picked his cello up sideways and directed a cloud of feedback that slowly faded and wrapped a fine climax of his performance as he bowed and keenly hyped up his following act and exited stage.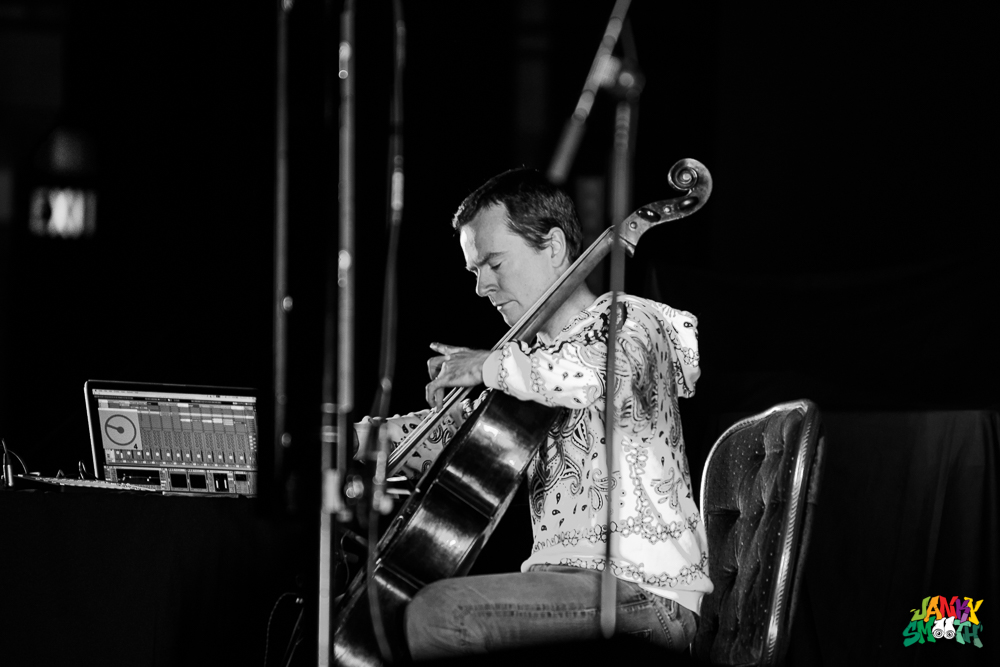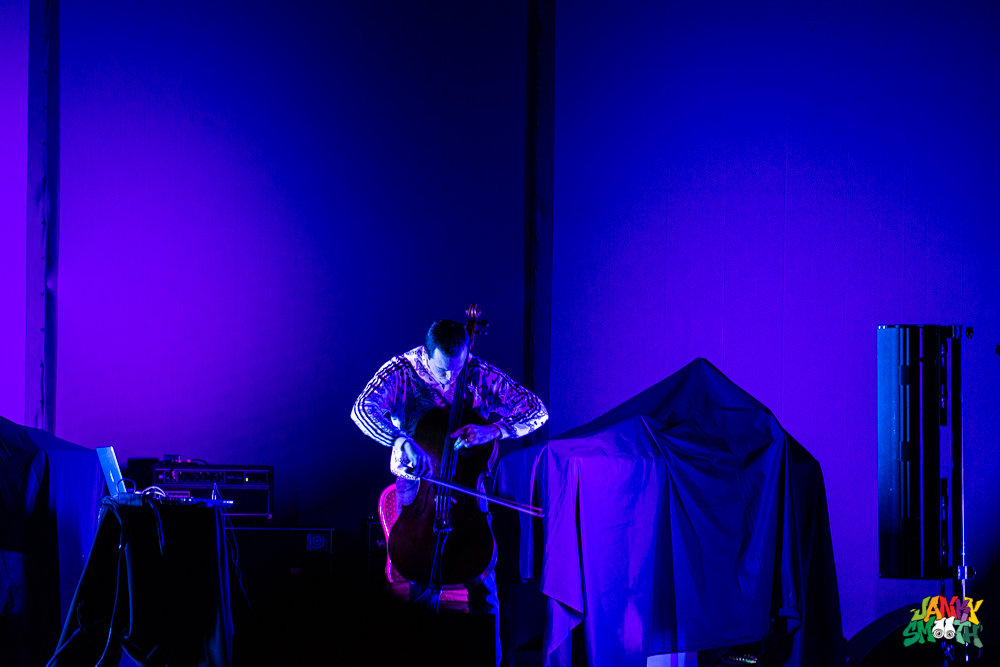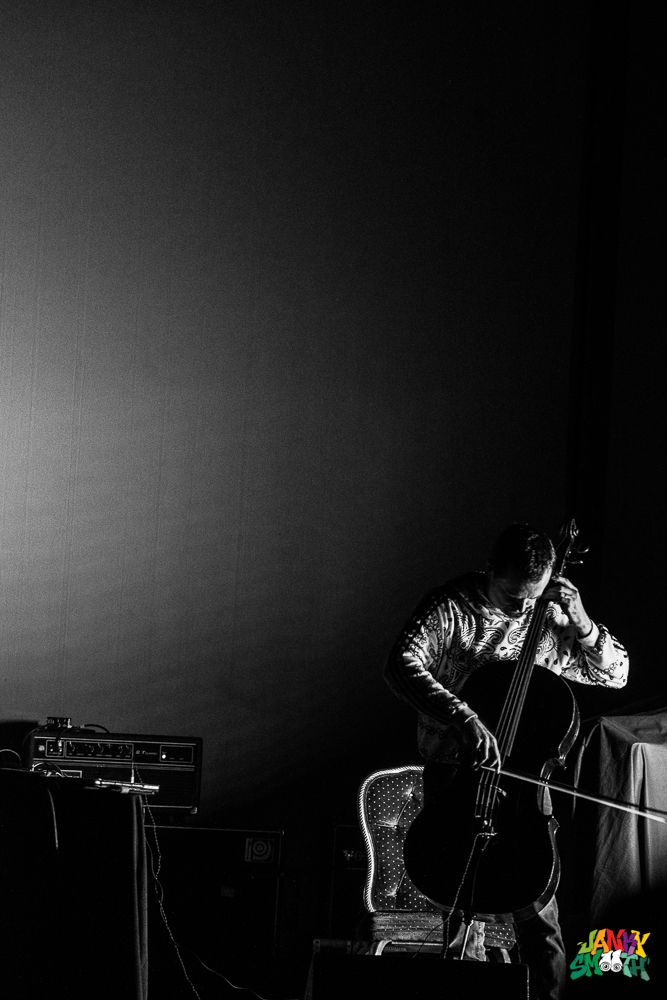 After some moments of intermission ambience, Thom Yorke, Nigel Godrich, and visual artist Tarik Barri, entered the stage as the seats filled and settled in. Right away keys and tones blurred along with York's vocals as they opened with "Interference" from his album Tomorrow's Modern Boxes. Then an immediate jump of pace into "Brain in a Bottle" which then set the tone as Thom proceeded to break into his signature dance moves. Next was "Nose Grows Some" which is a lovely pattering of drum machine decorated with sounds that seemed to have been wound through an old tape player and Thom's high notes flaring off in waves before moving into the tracks "Two Feet off the Ground" and "The Clock". Now the visuals on the four panels behind them went mad and for a moment I thought I was on the boat ride in the Gene Wilder version of Willy Wonka, or maybe I was having a LSD flashback, either way the combination stretched my eyelids back and had the LA crowd up and moving to it.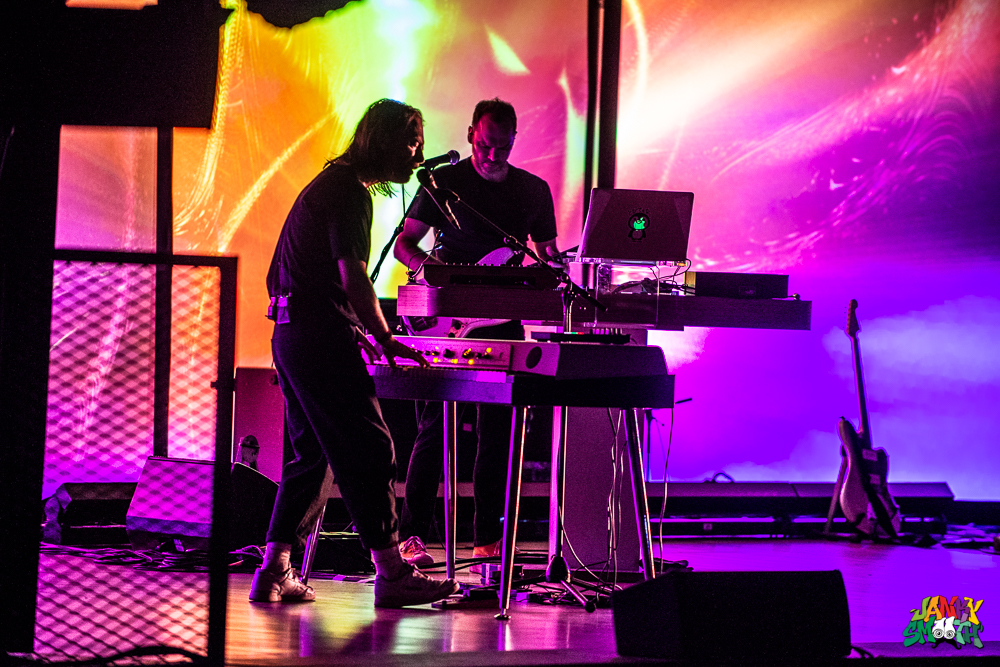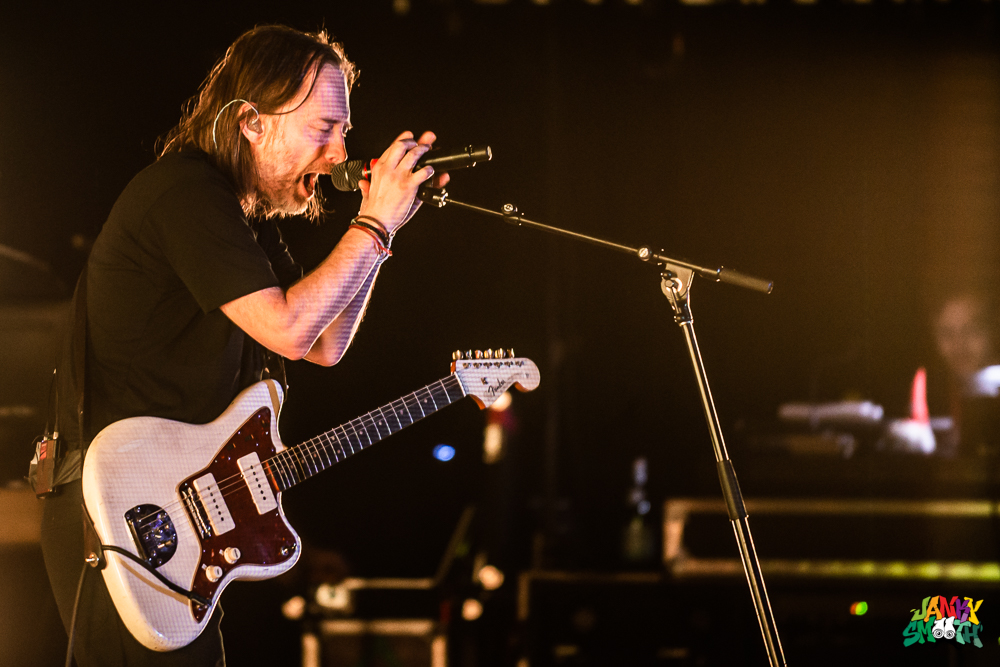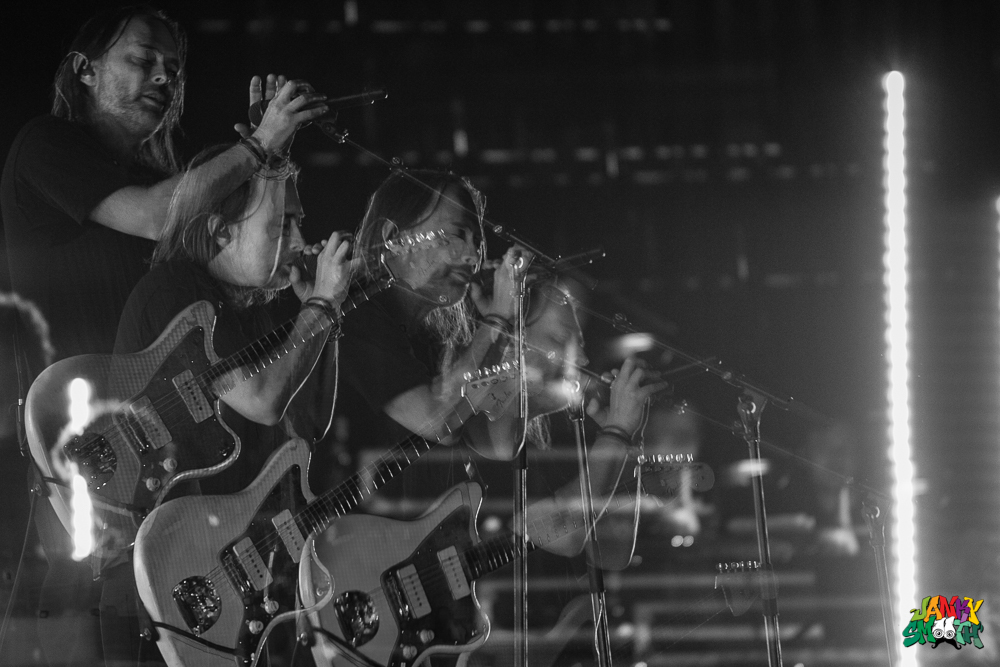 Every track ripped through the Orpheum as they were hailed out for an encore and played the funky break-beat likes of "I am a Very Rude person" and the spacey vibe of "Atoms for Peace" which had a special appearance by Flea on bass. And after a final extended praise from the audience, Thom wound down the night of future-based sensory overload beats and visuals with the beautifully lone piano and vocals of "Suspirium" from his debut soundtrack work on the movie "Suspiria." It was a fine cloudy night of art and energy that keeps pushing the music we are graced with as time keeps ticking.