Tetema- Geocidal: A new project by Mike Patton and Anthony Pateras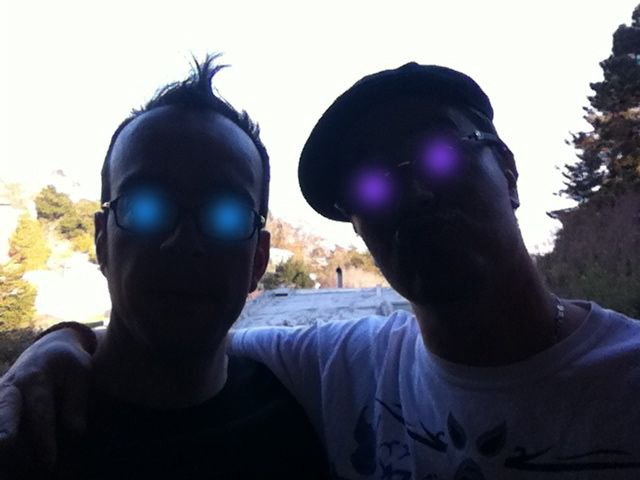 Tetema-The new project from Mike Patton and Anthony Pateras is nothing short of an abstract, conceptual masterpiece. There are no hooks here. This will receive no radio play- except, possibly from the least commercial, college radio stations. This album, "Geocidal", came directly from the loins of Patton and Pateras with the only desire being to create the most pleasing and haunting sonic landscapes. Patton proves that his virility to plant his musical seed in the least inseminated musical wombs is still alive and well and has been reborn into a child named, Tetema. If I had to reference a Mike Patton influence to paint a picture then I would summon the non-sensical and tangential interludes found in between, inside and around the g spot of Mr Bungle songs. An expansion of a non idea, pulled from a nebulous thought and turned into something substantial .
The only track resembling anything like a traditional song structure is the cut, "3-2-1 Civilisation".   This track actually has a verse that is distorted and heavy and is set to a drum and bass like arrangement with the most pleasing bleeps and digital hiccups. What's more intriguing is that Pateras insists that all the parts and sections of every song on this album were manufactured, live, by a human, rather than a sequencer.
The track, "Tenz" features a very classic, Mike Patton vocal that re-assures us that, "Even when immobile we are still in motion."  Preview and stream Tenz here.
Tetema features Mike Patton and Australian composer/pianist Anthony Pateras, along with a gaggle of gifted musicians contributing everything from clarinet, vibraphone and sounds generated directly from the ears of the earth itself. The album Geocidal was recorded on multiple continents across this planet and is touted as the "murder of place". If you're looking for "sing-songs" this is not the album for you. If you are looking for originality and something you've never heard before then make sure you scramble to acquire this gem on December 9th, 2014 on Ipecac.
OVERALL: 9 out of 10
Quicklook: Conceptual Auditory Art
Sounds Like: Nothing Else
Review by Danny Baraz