It Ain't a Cult, it's a Trap: Tyla Yaweh and SAINt JHN at The Roxy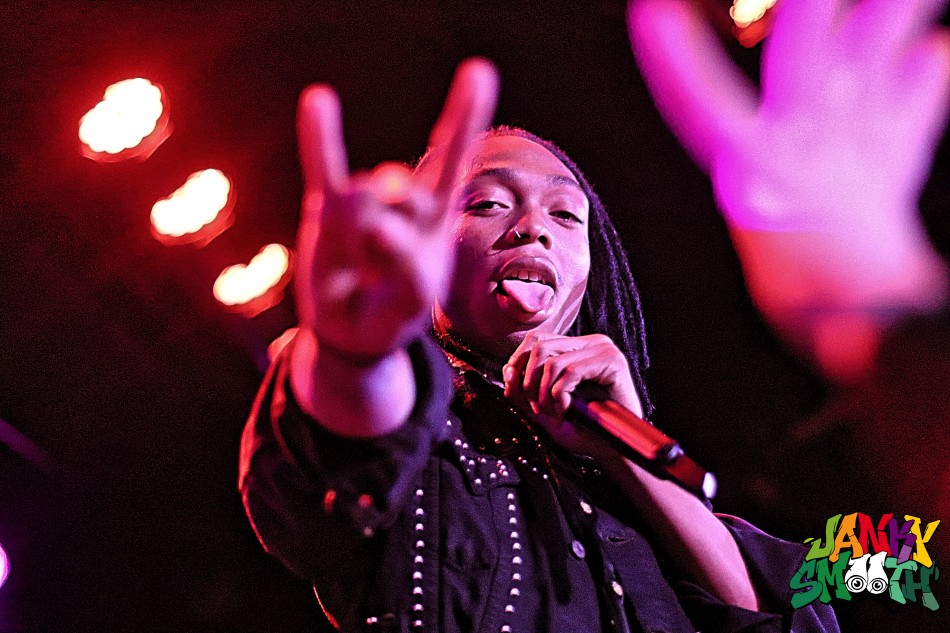 Hip hop shows in 2018 are the most purely fun concerts of any genre causing a ruckus in LA. With rowdy DJs, blunt smoke, wild dance, and beautiful women everywhere, anyone that talks down about this form of music surely hasn't experienced it live.
The night's artists, vocalizing under the Not A Cult tour's banner, were Tyla Yaweh and SAINt JHN. Tyla, a new acquisition of London Entertainment, is an artist ready to make everyone his biggest fan in 2018. How on Earth can he do this? Well, he demonstrated every behavior he would need to capture your adoration and imagination at this Roxy performance. First: Charisma.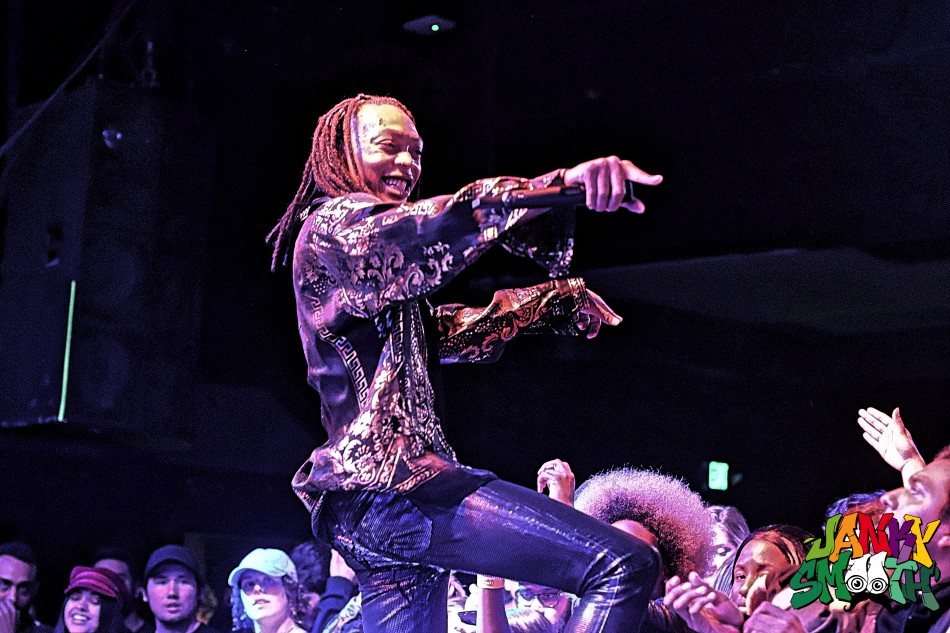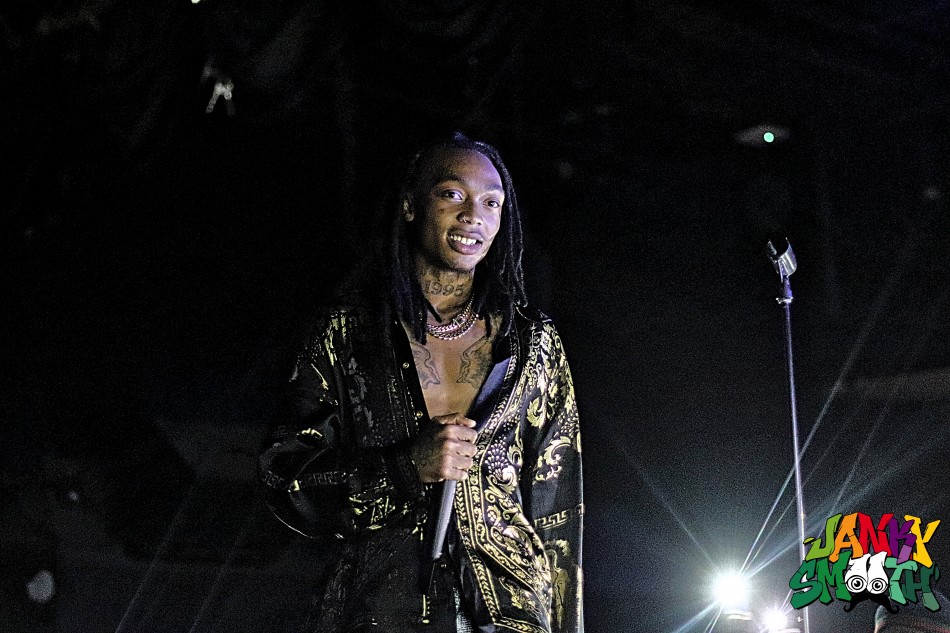 Tyla's charisma is perhaps his most noticeable attribute, with a big smile and the ability to use dance and body language to to tell the story. Tyla moves with the lucidity and confidence of someone that risked it all for a dream and succeeded. During one song that featured the lyrics "she told me she really good at dancin' like Michael Jackson", Tyla busted out moves that dazzled the audience, dance moves people rarely see from hip hop artists in 2018. Aside from Tyla's physicality, the way he interacted with fans was uniquely charismatic as well. Like a WWE wrestler, Tyla soaks in the fanfare and lets us love him but then also knows how to play the villain and fuck with us in a way that can't make us hate him. He's like the hip hop game's Shawn Michaels, young, slim, full of energy, and masterful at generating light and dark, fun and fuckery.
After charisma, Tyla's musicality will be the driving force of his success. In songs like his opener of the night "Drugs and Pain" or his latest banger "Gemini", Tyla is able to perfectly marry his melodic yet booming voice to a lush and moving beat that makes the experience feel like you're playing Kingdom Hearts. The music has a sleepy-epic, heavenly, and light quality to it. Few rapper do it right but another one that does is Post Malone, so it's no wonder the two are a great pairing for collaboration.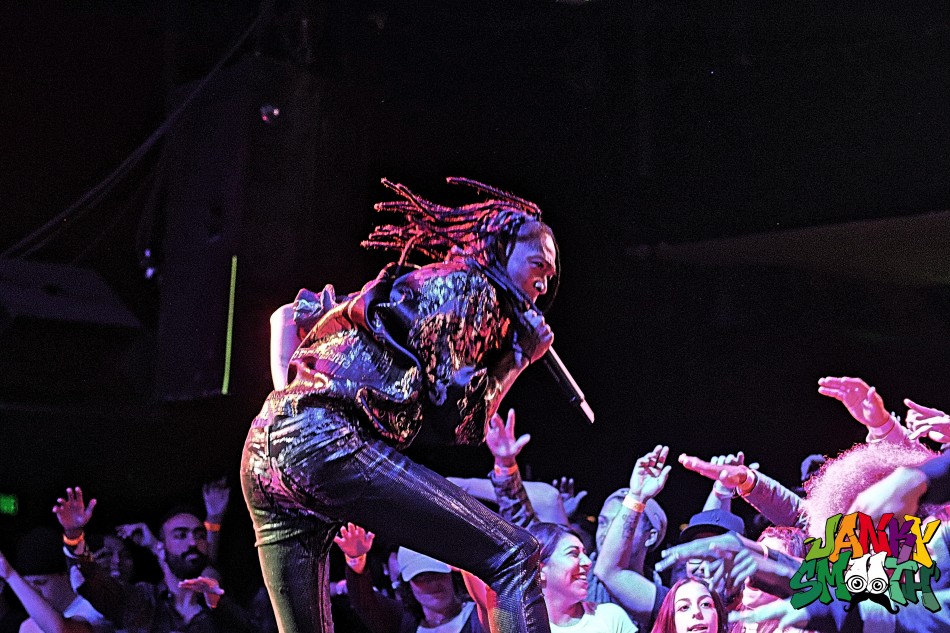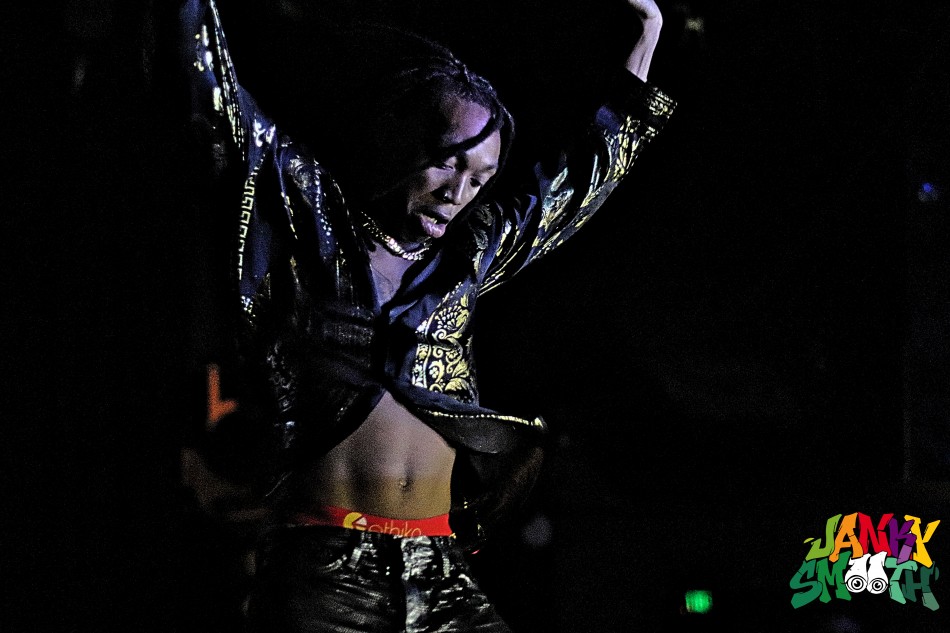 Finally, what will guarantee Tyla's prominence in 2018 is his drive. Having arrived in L.A. a few years ago from Orlando, Florida and overcome homelessness, sleeping on couches and in studios, Tyla wouldn't dare let this opportunity slip out of his hands. You can see that in every move he plays and note he sings.
Where Tyla Yaweh represented the future of trap, Brooklyn's SAINt JHN exemplified what a tour-de-force performance could be. With the concept of his artistry a very established an palpable thing, filled with dark imagery reappropriated from their original anti-religious meanings to become symbols of individuality within a collective, SAINt JHN was the total package. He moved and sang with a hypnotic element that was almost serpentine, making the audience sout "Amen" every time he said his name. Wearing silk as his way of celebrating the life that blessed him with musical success, one could tell he was trying to seduce the audience with primal intensity.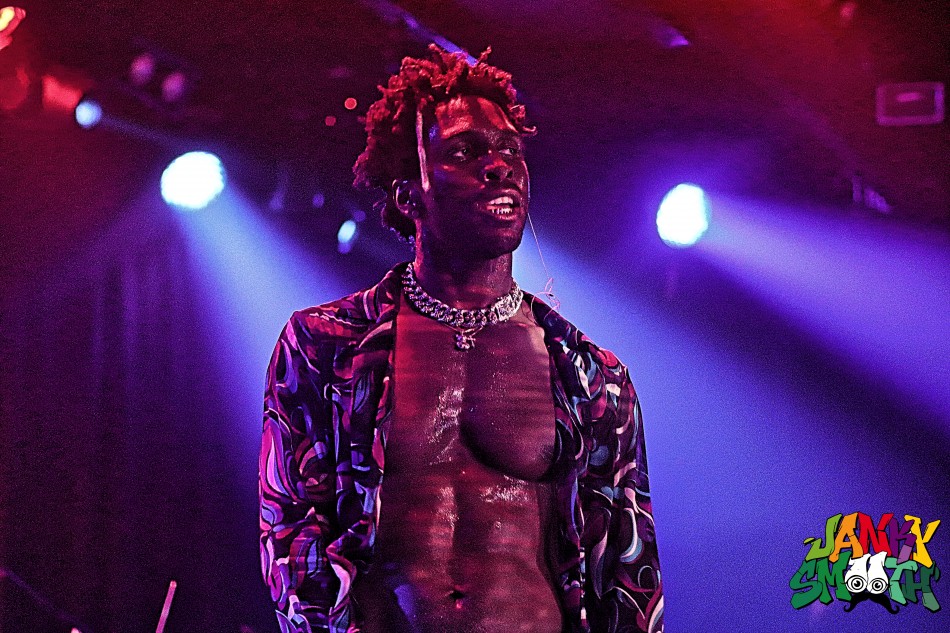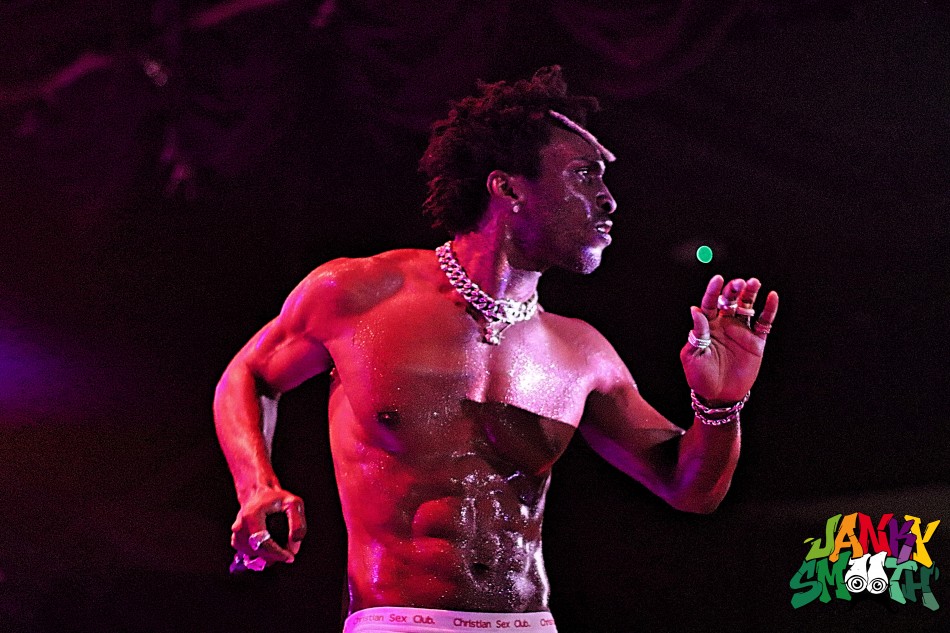 And the audience ate every last morsel of it up. They were moving just as intensely to the music as he was. The 808s and snares ran down our bodies like steel chains against sweaty skin. Then over those beats, his voice was soulful but not in an angelic way but rather it felt a devilish.
Put on some SAINt JHN and feel yourself give into temptation.
The Not A Cult tour gave me a lot of hope for the present state of hip hop. With these two bright and brilliant stars, I see new musical horizons being ventured into. Tyla Yaweh will make a mark for himself with heavenly bangers and SAINt JHN will keep raising the bar with seductive game changers.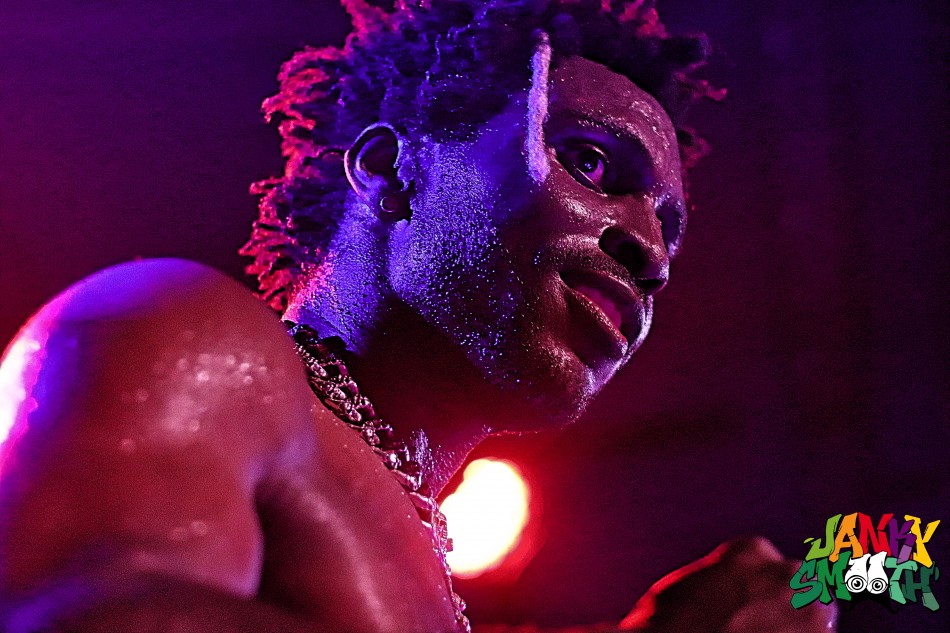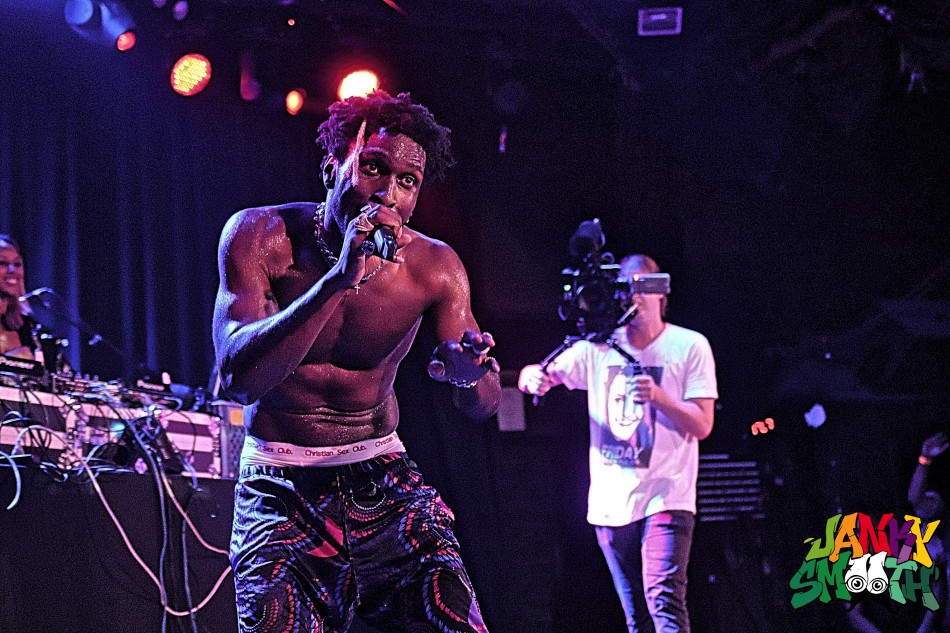 Words by: Rob Shepyer
Photos by: Alyson Camus