I Got the Mic, So Shut the Fuck Up: Freddie Gibbs and Madlib at the Roxy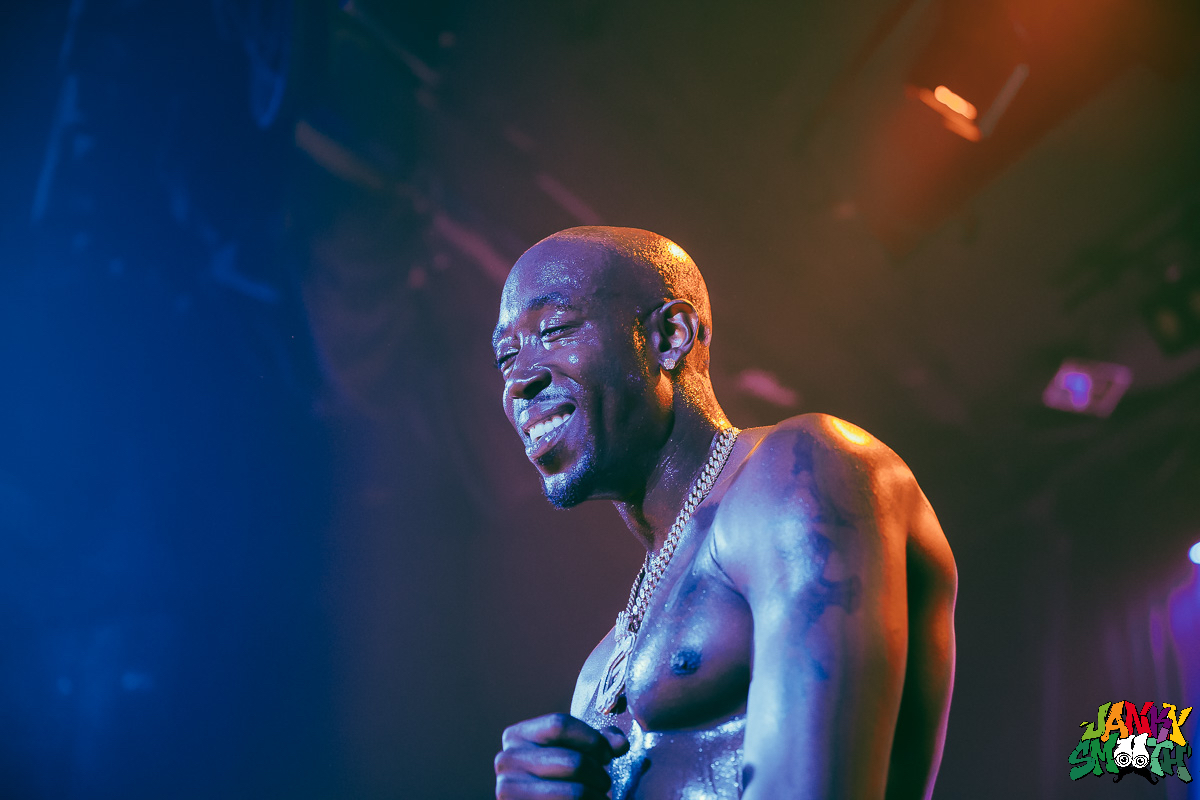 If there's anything to take from Tuesday night's preview of Bandana, the latest release from Freddie Gibbs and Madlib, it's just shut it and enjoy what could possibly be the best Gangster Rap artist of the last ten years. Counter to that claim, Gibbs would have to care about accolades and "best of" lists, from his yearly revitalization and inability to create anything unoriginal, he couldn't be bothered, the only thing that seems to matter to him is being the best version of himself.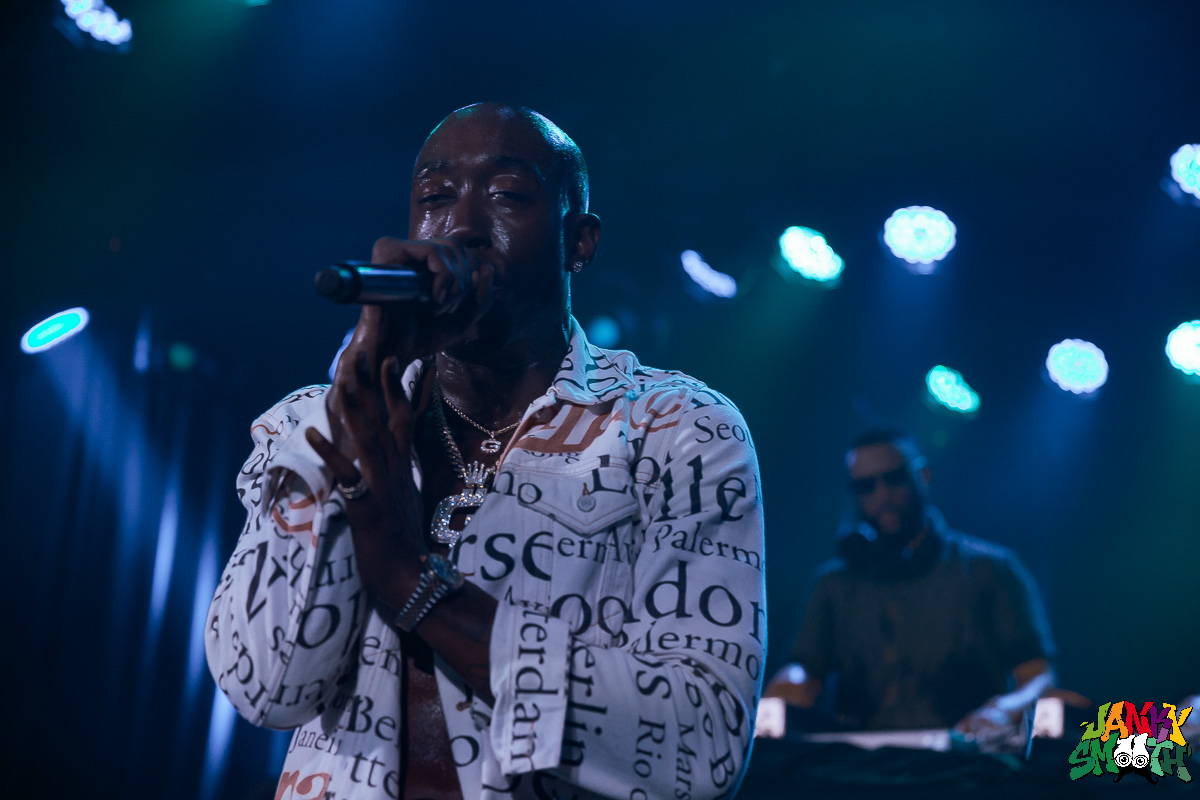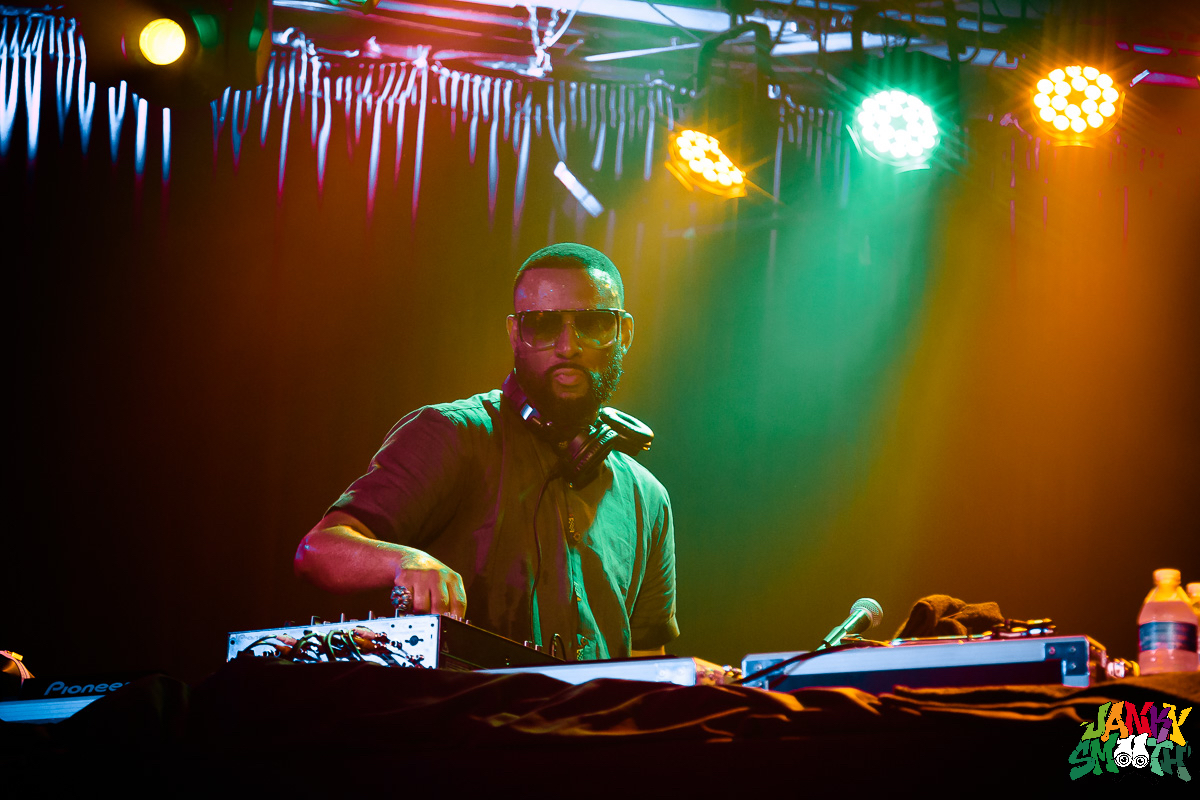 If Freddie has all the ingredients, Madlib is the chef preparing the courses. Their second album is Mexican candy, it's a burger, its caviar, it's one part Hennessy one part Freddie one part Madlib, and like a basket on Chopped it all works out into an unconventional but complete meal.
Imagine being so good that you don't need gimmicks in a genre populated by them. Think about making best rap album of the year and deciding to put a teddy bear riding a zebra on the cover. The confidence in skill to freestyle multiple times a night, I've seen plenty headliners and none have the freedom that talent gives Freddie Gibbs his intangibles.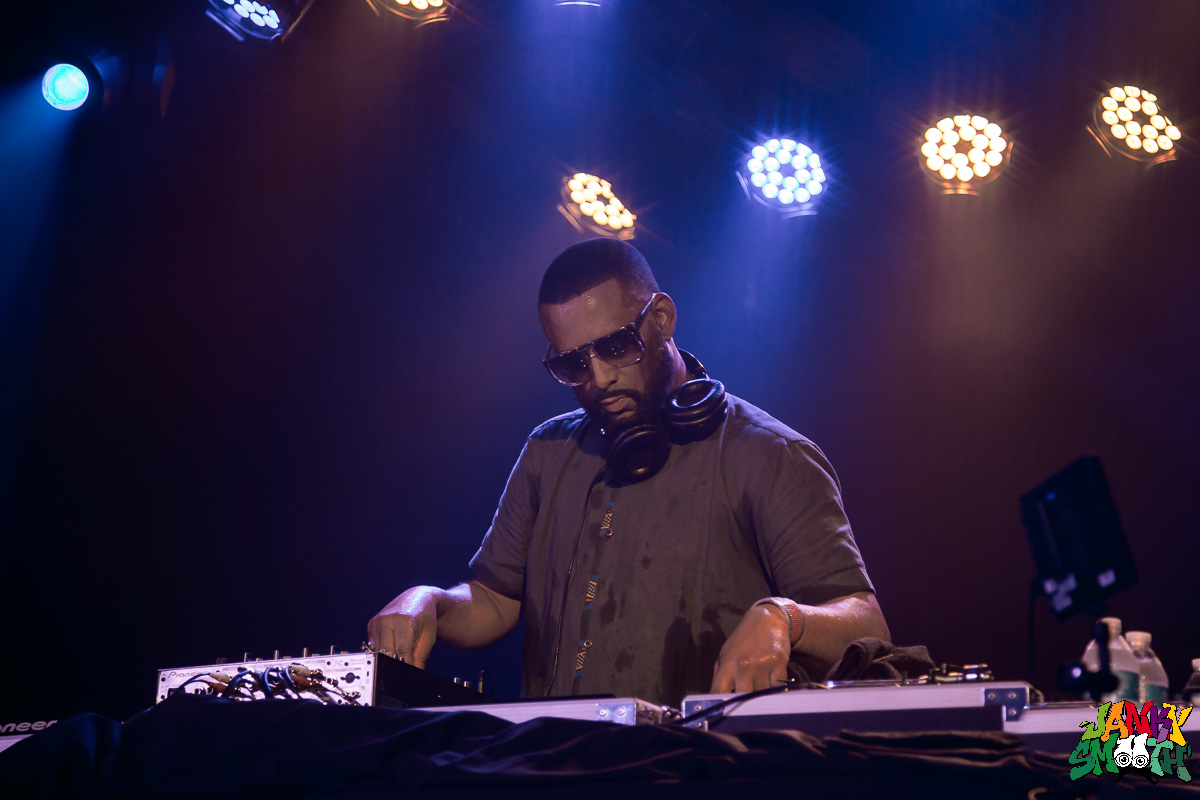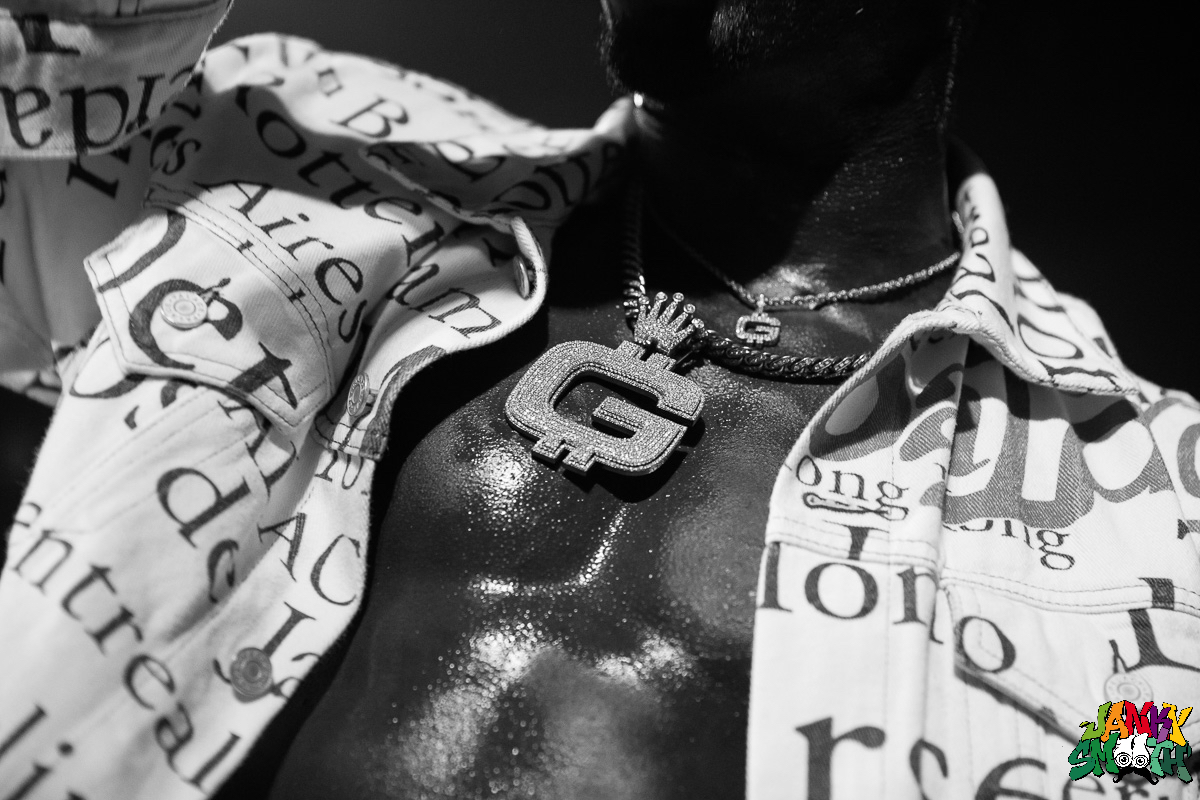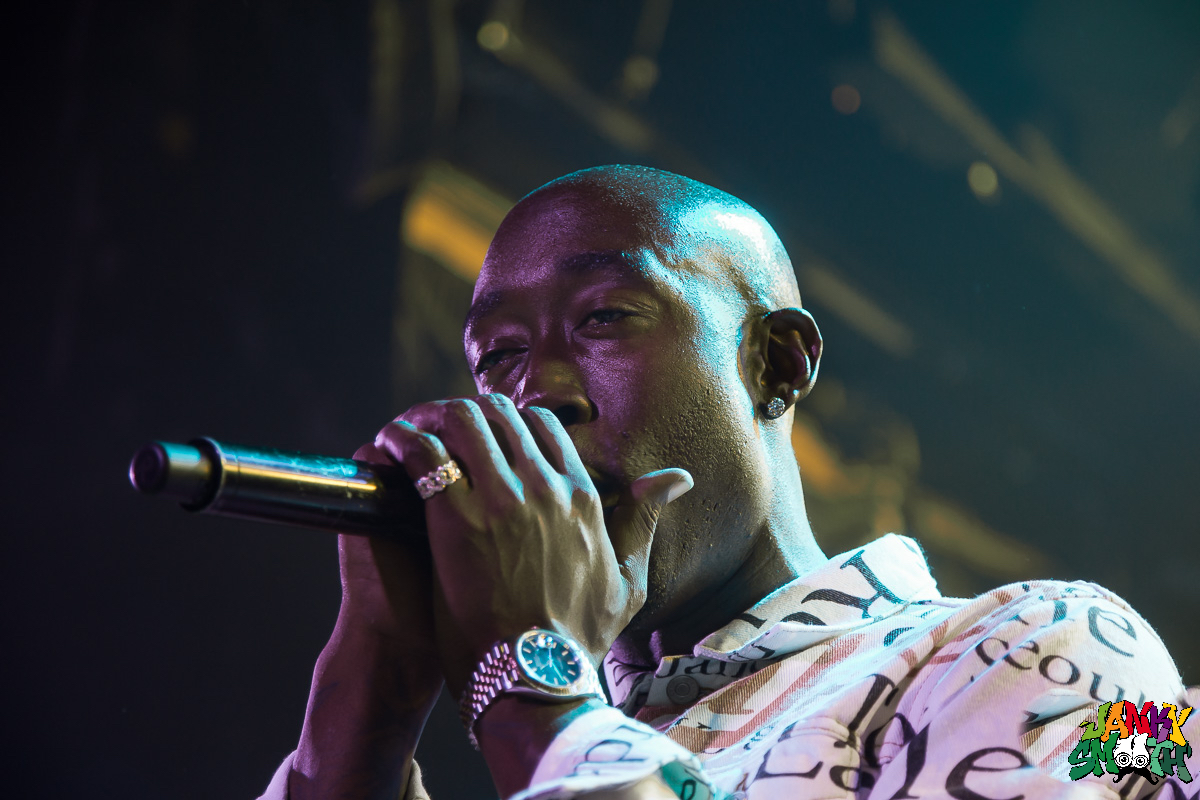 Speaking on what I saw Tuesday night, who do you know on this level that opens a show by freestyling because the audio wasn't ready? Probably someone whose talent isn't dependent on lip syncing. Crime Pays paid off on the investment they made in each other on this album.
If there is any way to describe how incredible Bandana, you contemplate crossing certain societal lines of good taste but like any fair skinned fan, I just mumble rapped a word out and kept going.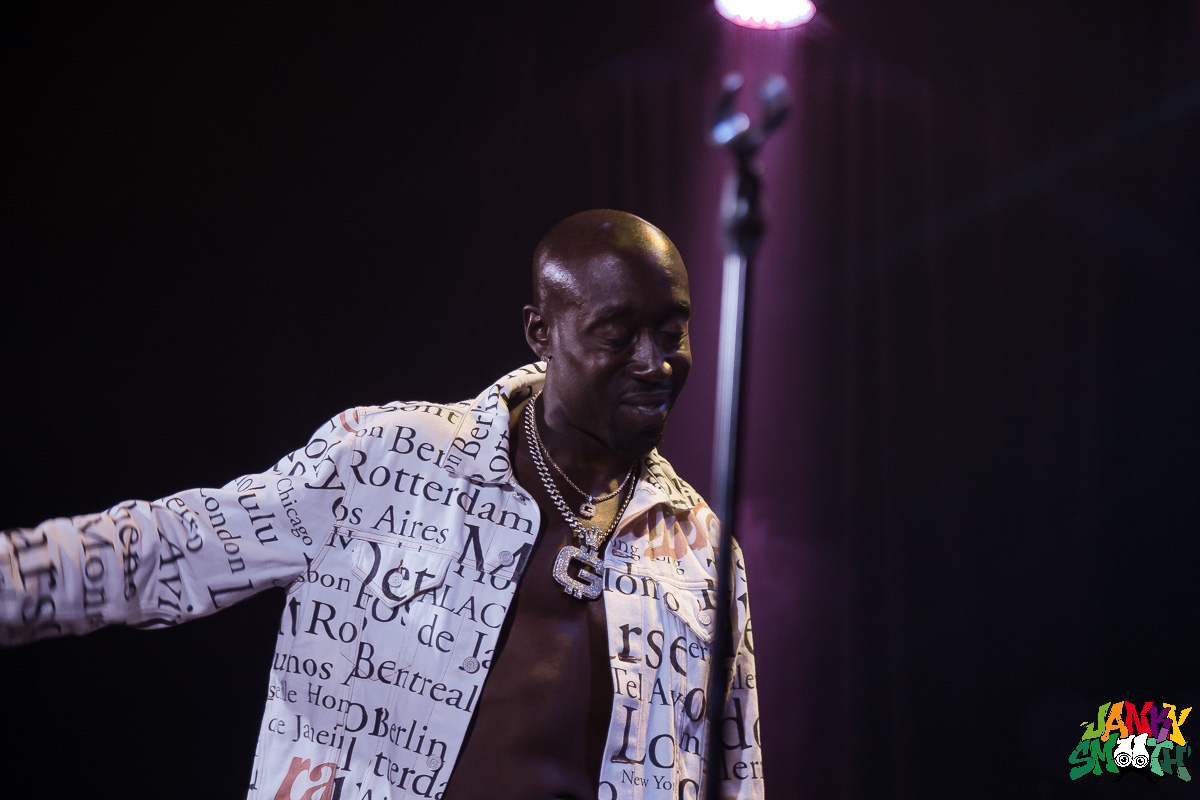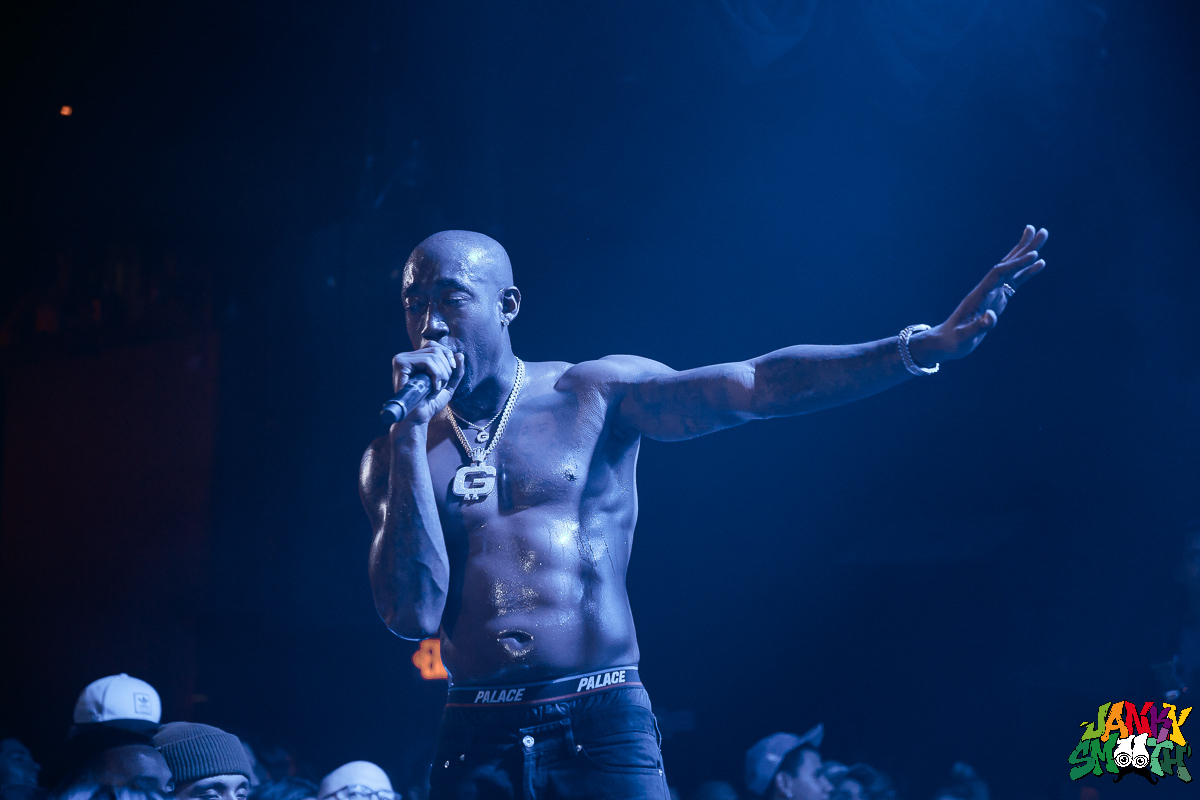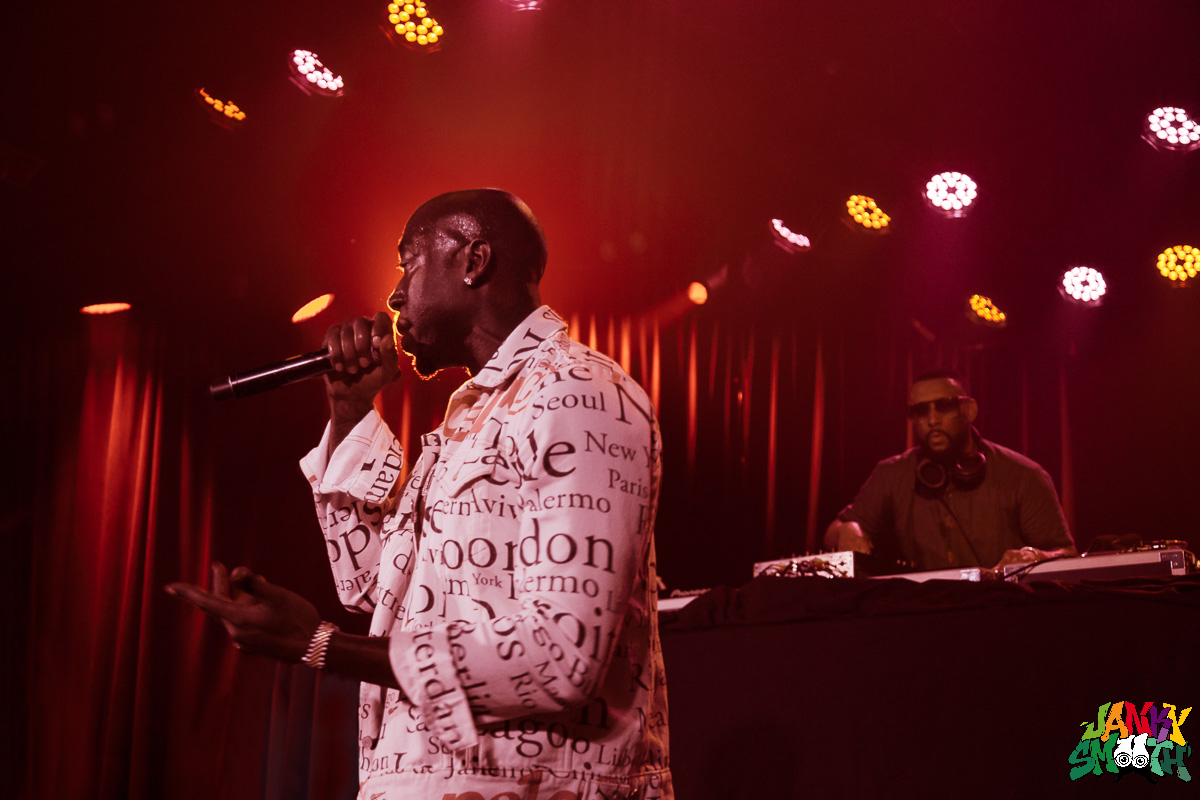 Words by: Jonathan Reyes
Photos by: Rodney Campos