Rooney Rocks L.A. For The First Time in 5 Years At Teragram Ballroom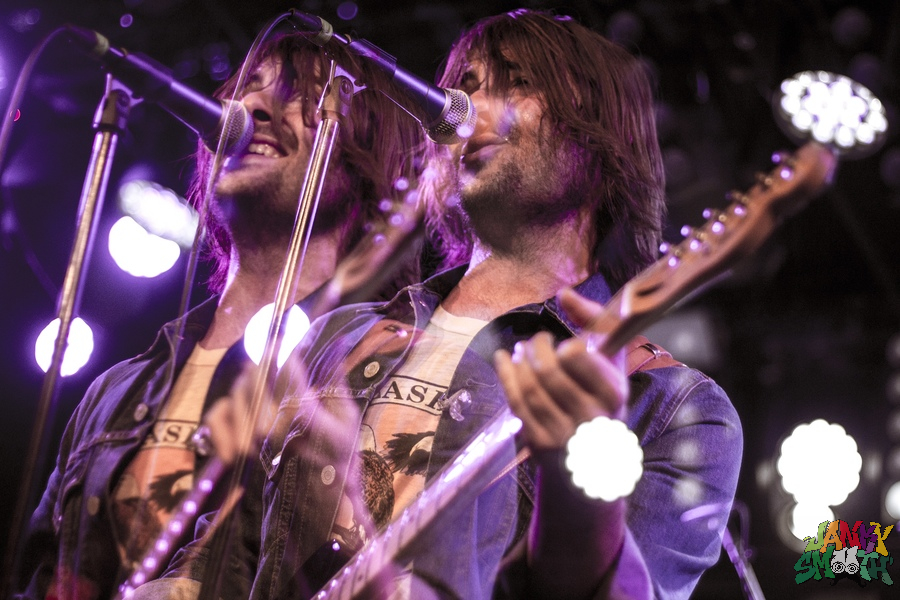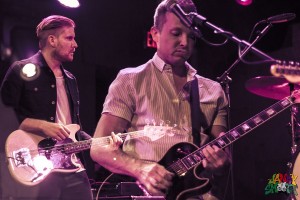 The prodigal son returns. In this case, it's Robert Schwartzman. Rooney's comeback has gotten lots of people swooning, and the sold out album release party for Washed Away (their first album since 2010) at the Teragram Ballroom was the perfect homecoming.
I arrived in the middle of Wild Wild Horses, the British foursome who made me do a double-take to make sure I wasn't in the middle of an Axe Body Spray ad. I kid. But seriously, is boy band rock a thing? If not, these stallions are paving the way for a potentially treacherous path. Go for it, ladies, they're there for the taking! The guitar and bassist had a pretty rad dynamic; riffs gave off electro effects, which I thought was interesting. They had me looking around the stage for any traces of digi-programmed tracks, but nothing. I don't care who you are, making a guitar sound like anything but a guitar is never not awesome. Don't let their squeaky clean stage persona fool you, either. They curse in cockney accents and can drink with the best of them.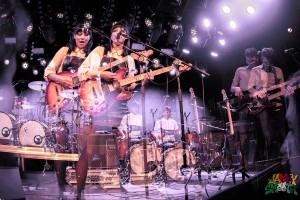 Deep Sea Diver from Seattle was up next, and they gave a hell of a set. Orchestrator and mastermind Jessica Dobson can legit shred; a true, hardworking musician. She's a solid lead guitarist, solid vocalist, and solid frontwoman putting four backing dudes to work, including her husband, drummer Peter Mansen. The songs are amazingly melodic and lively, as versatile as her own performative instinct (she's been a touring member with Beck and the Yeah Yeah Yeahs). She ought to be killing the Late Night and festival circuits, definitely keep an ear out.
The crowd was stoked, but definitely tamed. A very "Electric Feel" bunch (you could tell as soon as it started pumping out of the house speakers). It was a sentimental affair, and people were literally giddy. Rooney came out to a packed, screaming room, opening with the song "I Can't Get Enough", then playing "All the Beautiful People" off the new album. They took it back to 2003 with "Daisy Duke" and "If It Were Up To Me", accompanied with lots of audience sing-a-longs and callbacks. The instruments were as tight as the vocals. Not a single beat was off, not a single note was missed. Jessica Dobson came on to accompany vocals for the new song "Why", making it the first time Schwartzman and Dobson performed live together. (Soko is the album version's featured artist, you may have even caught the performance on Late Night with Seth Meyers last month.)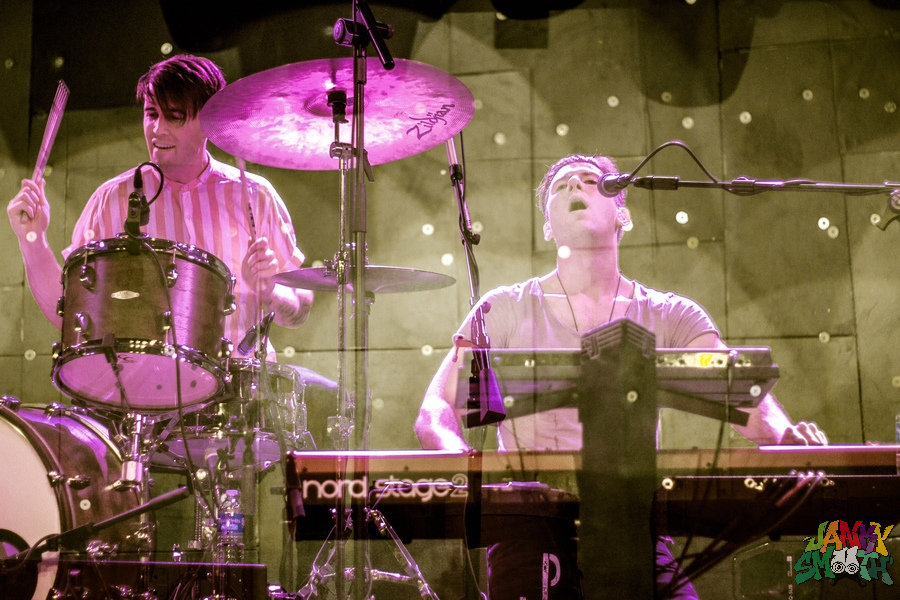 Rooney was finishing up the west coast portion of their tour, and Schwartzman reflected on the fact it'd been five years since they'd done an L.A. show. "It feels like time was compressed and that we jumped the event horizon to this moment." The sentiment is especially true considering the David Cassidy hair has stayed intact, and the band hasn't strayed from that pop rock sweet spot that blends the Kinks and Nada Surf. Just when the audience thought the elation had reached its zenith, Schwartzman then divulged they were shooting a live video. "Forget today, forget tomorrow, forget yesterday," he told the crowd. "Be here with us." They played some more from the new album, including "Love Me Like There's No Tomorrow", and the set 'ended' with the oldie "I'm Shakin'". For the encore, they played "Popstars" and closed it out with 2007's "When Did Your Heart Go Missing".
Rooney's hitting the east coast for the remainder of the month, tickets still available! If you have the means, I highly recommend picking one up (am I too late for the Ferris Bueller reference?)
Photos: Joanna Bautista