Radkey Play The Echo and Make Me a Believer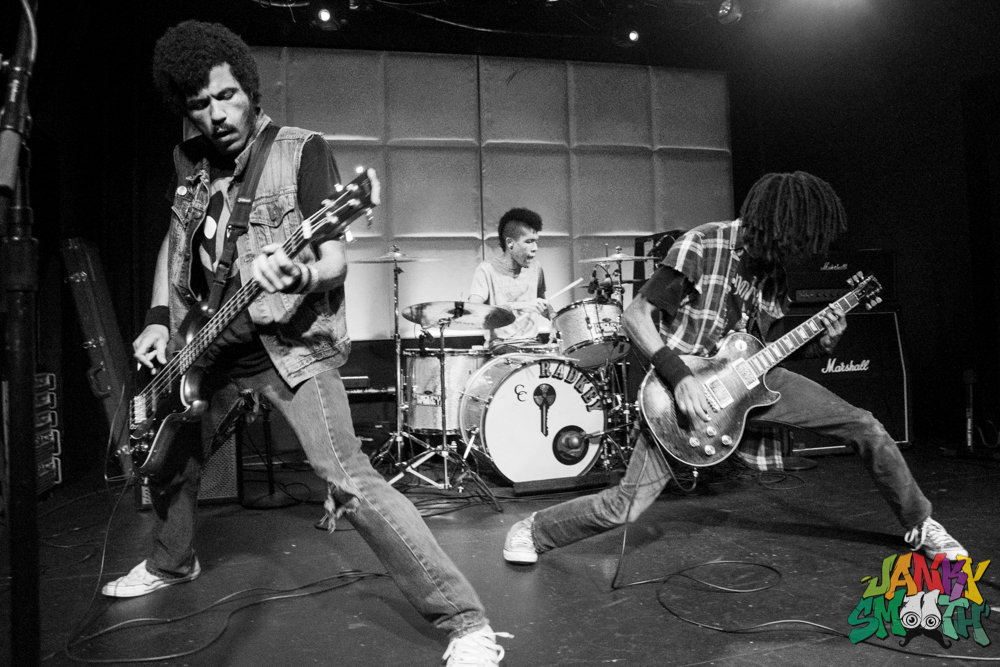 It has been about a month since I have been out to cover any thing and I was jonesin' for a good show. FYF was my last assignment and that is entirely too long. I was sent out to The Echo, one of my most frequented and favorite venues to check out the brothers, Radkey. I got there right when the doors opened like a freshman at Junior Prom.
The month away from shows had me acting like a newbie. Since I got there early, I grabbed a beer and sat down as I took in my surroundings. As I sat there I took a deep breath of the musty venue air. The venue was quite empty, "but that's ok since it's still early", I thought to myself.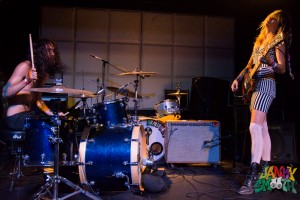 Gentle Pony took the stage first. This duo had a sound that I would describe as a grown up Cherry Glazerr. This band was the perfect start to the evening as Steve and Lena both thrashed around the stage from start to end of their set. The odd thing was that this was probably the largest the crowd ever got during the course of the entire show.
The next band up was Prettiest Eyes. A 3-piece band that had its own horny cowboy. This band blew me away. Although they had that common, LA sound that you hear amongst some of the Lollipop bands, they had a vibe that just had every one moving around. They put a punk twist on the acidic vibes, similar to the Growlers and Mystic Braves. As soon as they took the stage the cowboy swigged a bottle of Jameson and set it down in front of the stage. This bottle became like a peace pipe. One by one members of the audience would walk up and take a swig of this bottle. It was very ceremonious.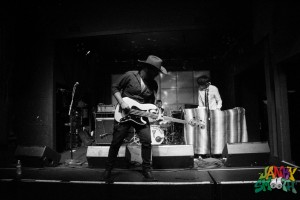 So let me explain the horny cowboy thing. Part of the addictive vibe the band had was their bass player named Marco. In a tucked in black button down paired with black jeans and a black cowboy hat, he humped just about everything in the room during their set. Like… everything! From amps, to corners of walls and at one point he almost humped my head while I was shooting. It was contagious. In fact, I humped myself when I got home.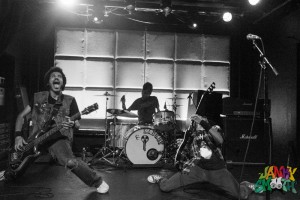 Radkey took the stage immediately after. This may be my new favorite band of the year. They had a sound that was reminiscent of the Danzig era of The Misfits, mixed with a little Ian Curtis of Joy Division backed with a Strokes/Raconteurs vibe. The band is made up of 3 brothers (of blood) by the names of Dee, Isaiah, and Solomon Radkey. Isaiah kept the dialogue going between songs while Dee saved his voice for the vocals. I see this band doing big things in the very near future. They have played great shows all week with fantastic supporting acts such as Plague Vendor and The Shrine. I have definitely became a fan of all three bands after this show but particularly of Radkey.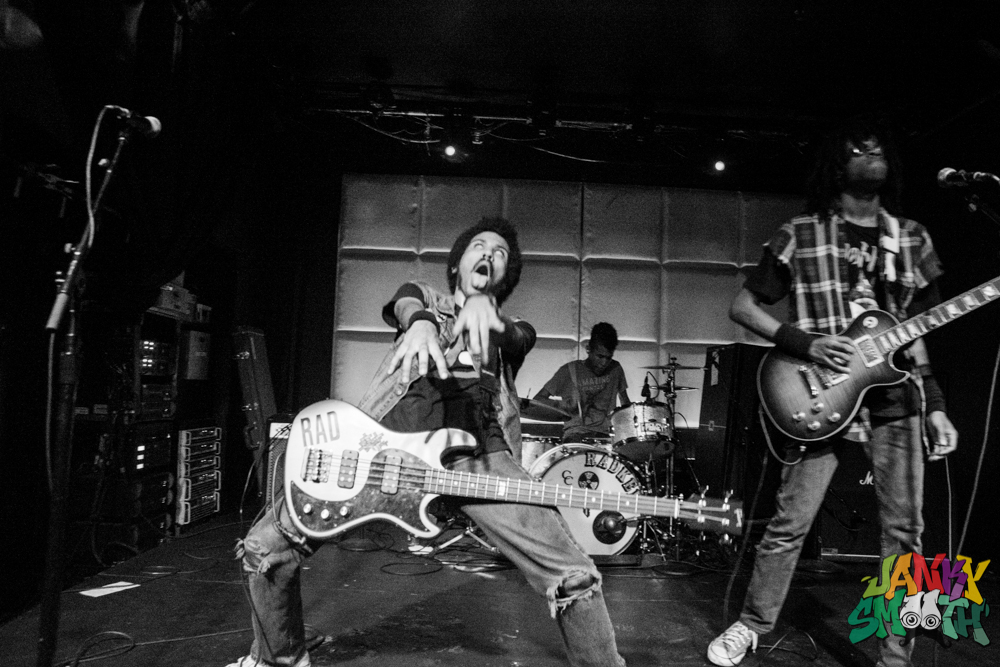 Check out our review of Radkey's first full length album released this past August 21st, Dark Black Makeup.
Words and Photos: Taylor Wong
Find Radkey at:
[Not a valid template]