The Golden Coast: Portola Festival 2022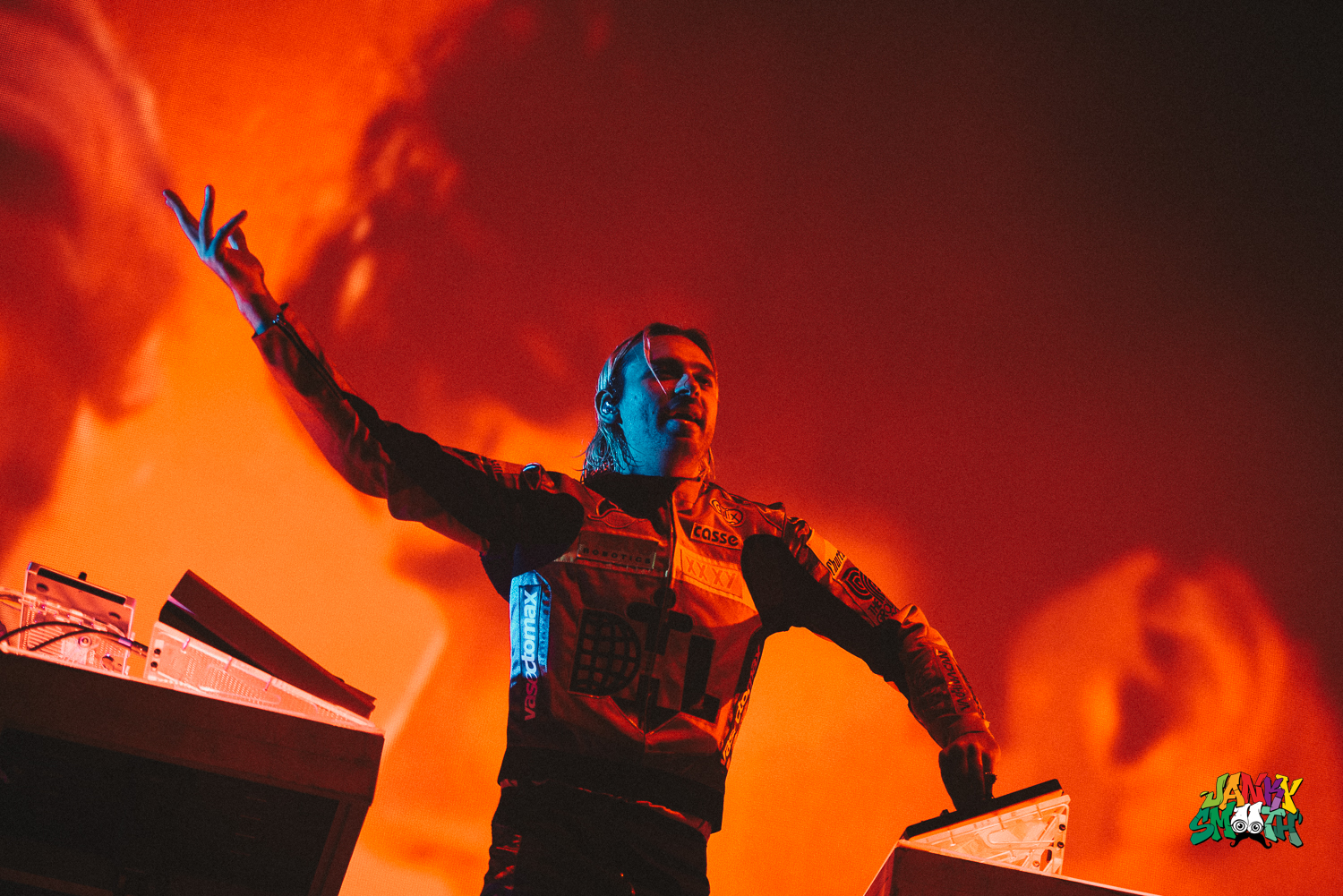 Electronic dance music festivals have been controversial amongst live music enthusiasts for quite some time. It's clear to see why due to the emphasis on drug use, tendency to attract rowdy youth that are more focused on partying than the love for the music, massive and potentially dangerous crowds, and lack of genre diversity in the lineups. The Portola Festival at Pier 80 in San Francisco was Goldenvoice and Non Plus Ultra's answer to these criticisms, returning the pure love for different forms of electronic music and visual art to the raving experience. Portola hosted a massive lineup of DJs and artists ranging from the 90's rave roots of Fatboy Slim and The Chemical Brothers, to modern DJ legends Jamie XX and Flume, and even to electronic-influenced pop stars with Charli XCX and Caroline Polachek. No matter what your flavor of raving is, Portola Festival had you covered with all forms of non-stop dancing the entire weekend.
Portola Festival's setting was incredibly industrial to match the energy of the warehouse shows that electronic dance music is rooted in, with the Pier 80 location being in a parking lot surrounded by enormous ships on the dock and a tranquil view of the East Bay. Upon entering the festival, everybody was greeted with The Warehouse tent first. While the indoor tent was definitely the most exciting one to visit with screens surrounding you in all directions, the limited capacity and long lines to enter that formed later in the day turned it into a hectic place to be.
This would have been hard to predict upon entering however, considering how massive the space was. The main stage of Portola Festival had an ambiance that made it easy to forget you were in a parking lot, with its odd sparkling blue fake grass that covered the floor of the stage that provided a floaty dreamlike feeling for the space which must have been out of this world for anybody on drugs that weekend. The other two stages, The Ship tent and The Crane tent, were packed to the brim with disco balls on the ceiling which made them feel much more like small indoor spaces than they actually were. The Avalanches were one of the first major artists to perform on the main stage for the first day, filling the festival with their colorful signature blend of sample-based disco and hip-hop.
While the psychedelic sounding heavy sample-based hip-hop influence found in their first album Since I Left You wasn't quite as present during this set, there were still plenty of vinyl scratches and mixing between records throughout. The Avalanches opted to play more of their newer material, with a much more indie-pop sound that still manages to feel unique due to their incorporation of soulful house music influences and bizarre vocal samples unpredictably layered atop each track. The Avalanches' bright and psychedelic energy could not have been better suited for a mid-day set, and they were an excellent introduction to the festival upon arriving.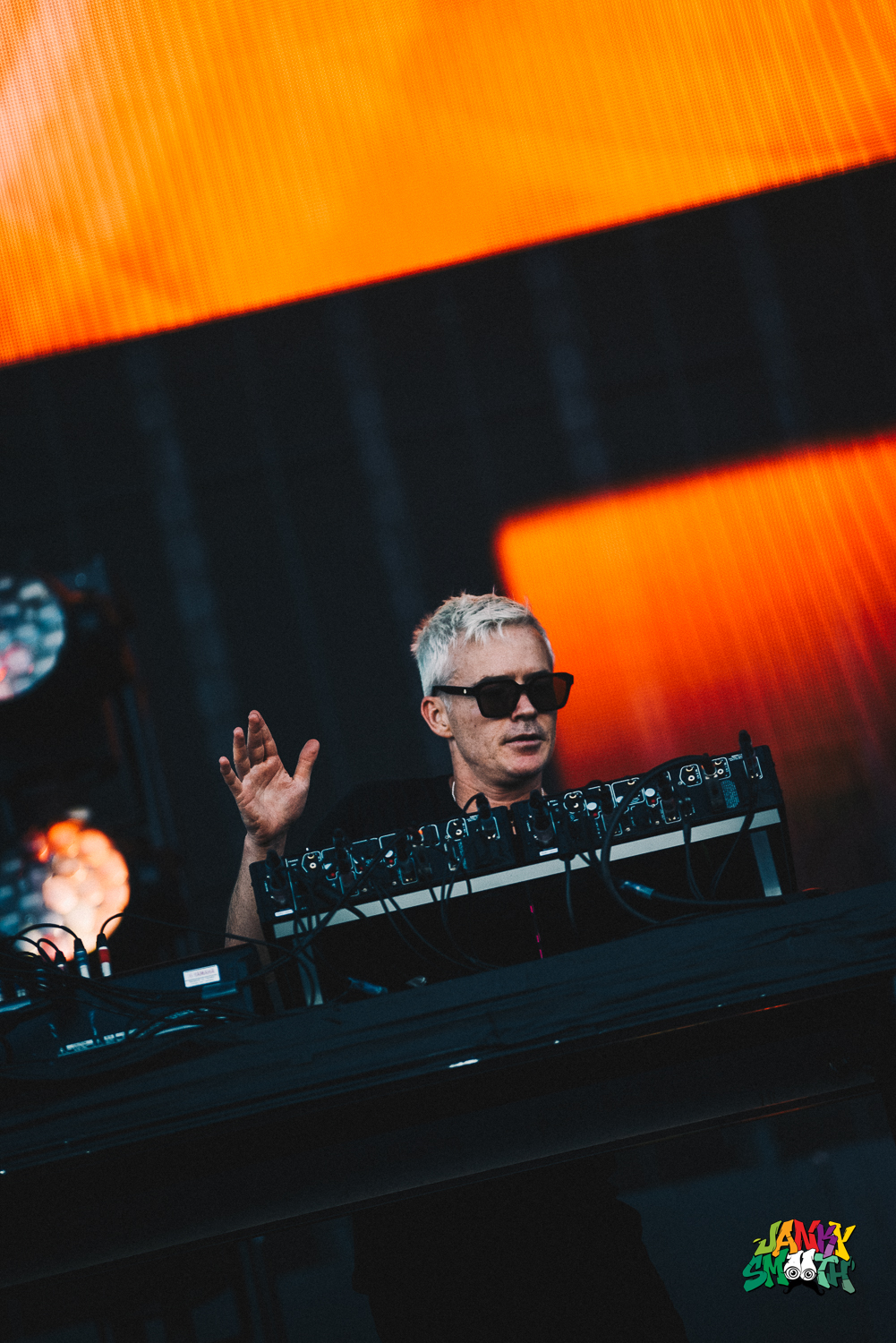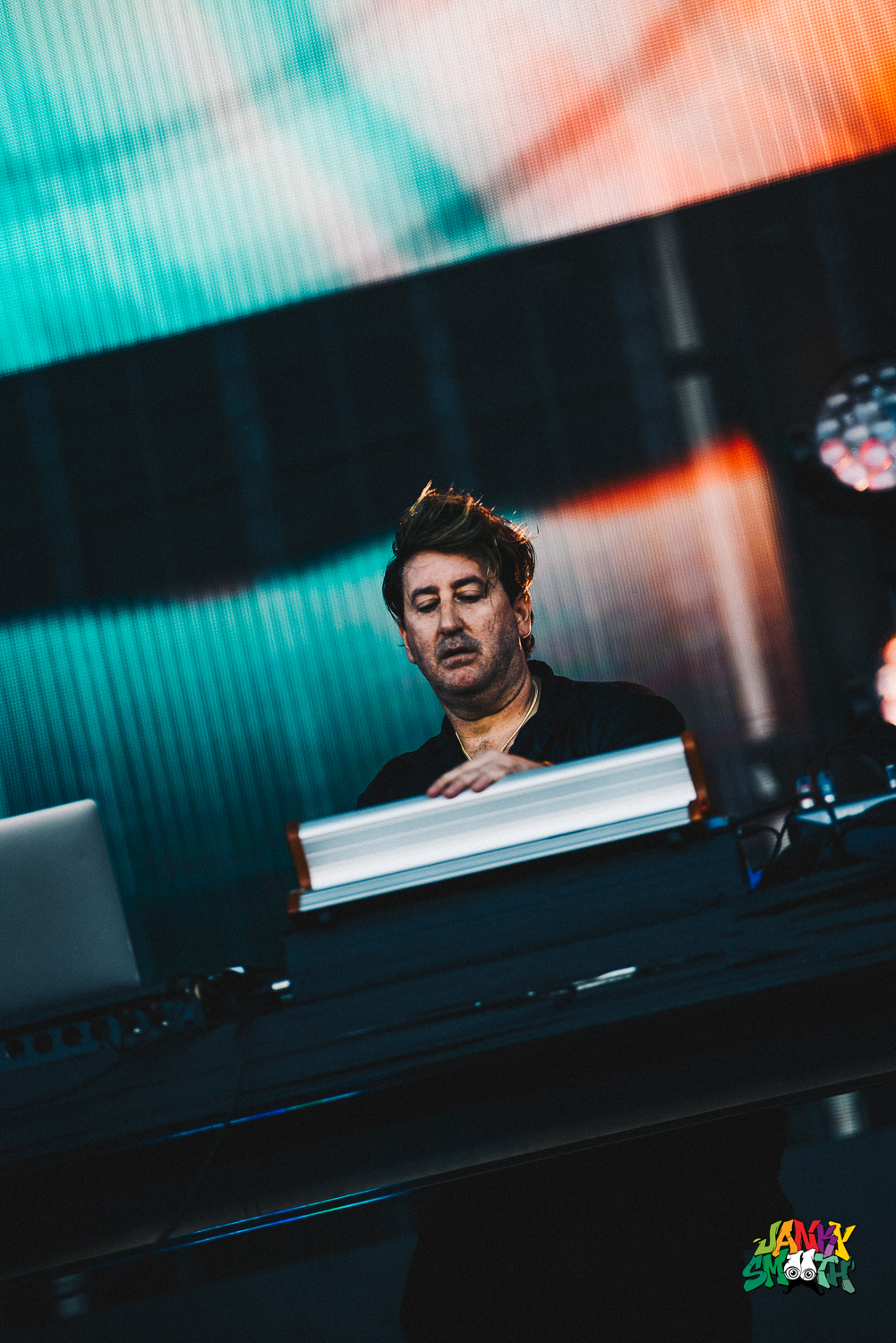 Jungle felt right at home on the main stage, ramping the disco influence that was still in the air from the previous set up to 11 with their live band and transforming the whole space into a lively dancehall with their brand of funky soul infused dance music. Vocalists Josh Llyod-Watson and Tom McFarland sing together in a high-pitched tone evoking the groovy harmonies of disco greats like the Bee Gees. While Jungle won't necessarily bring the rave to a festival like other artists at Portola, they are a dance music group in every way with their smooth and upbeat sound that is sure to have everybody in the crowd moving throughout their entire set. Hosting 2 disco-influenced groups back to back on the main stage was a bold move of Portola, but Jungle brings so much personality to their performances that it was more than welcomed.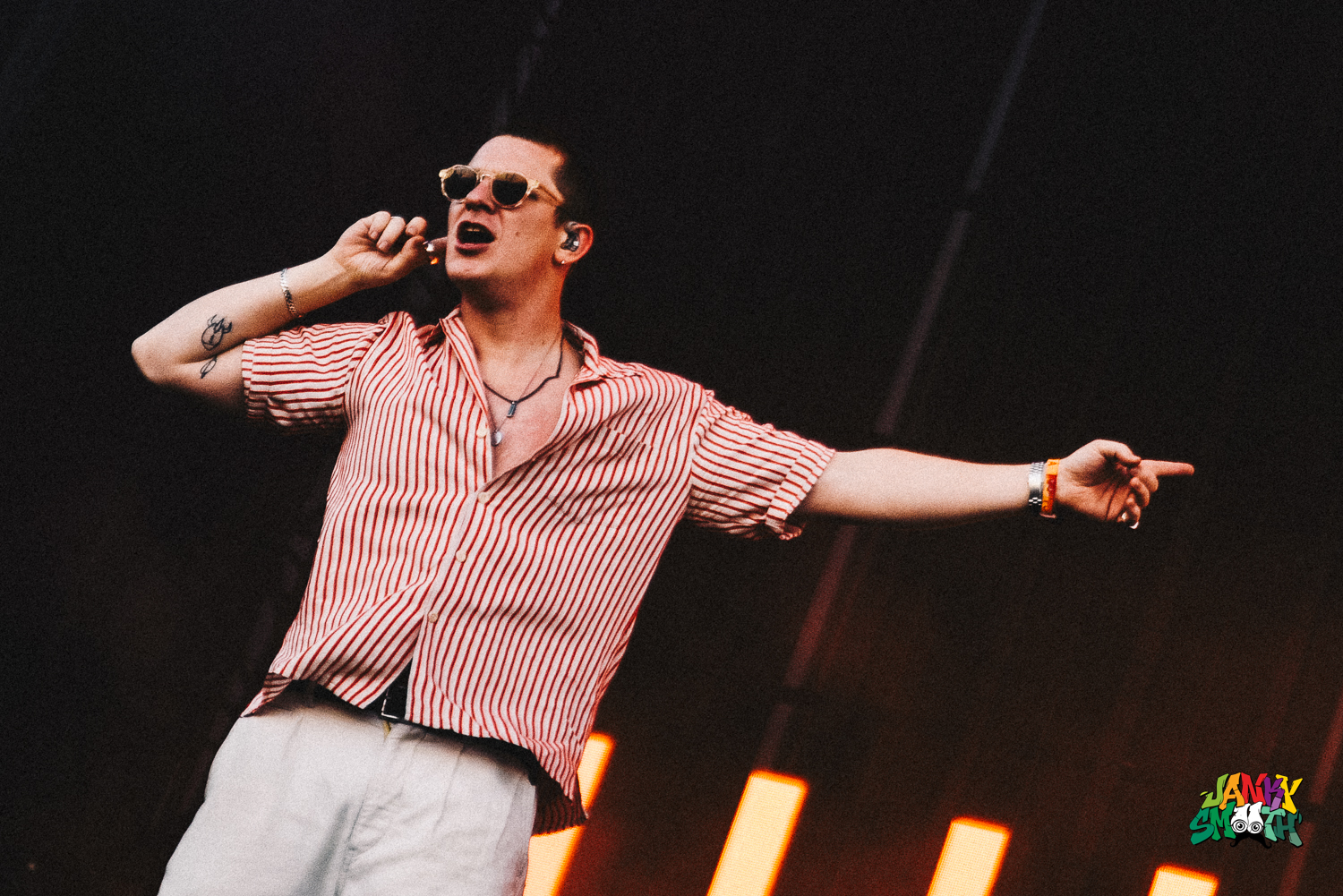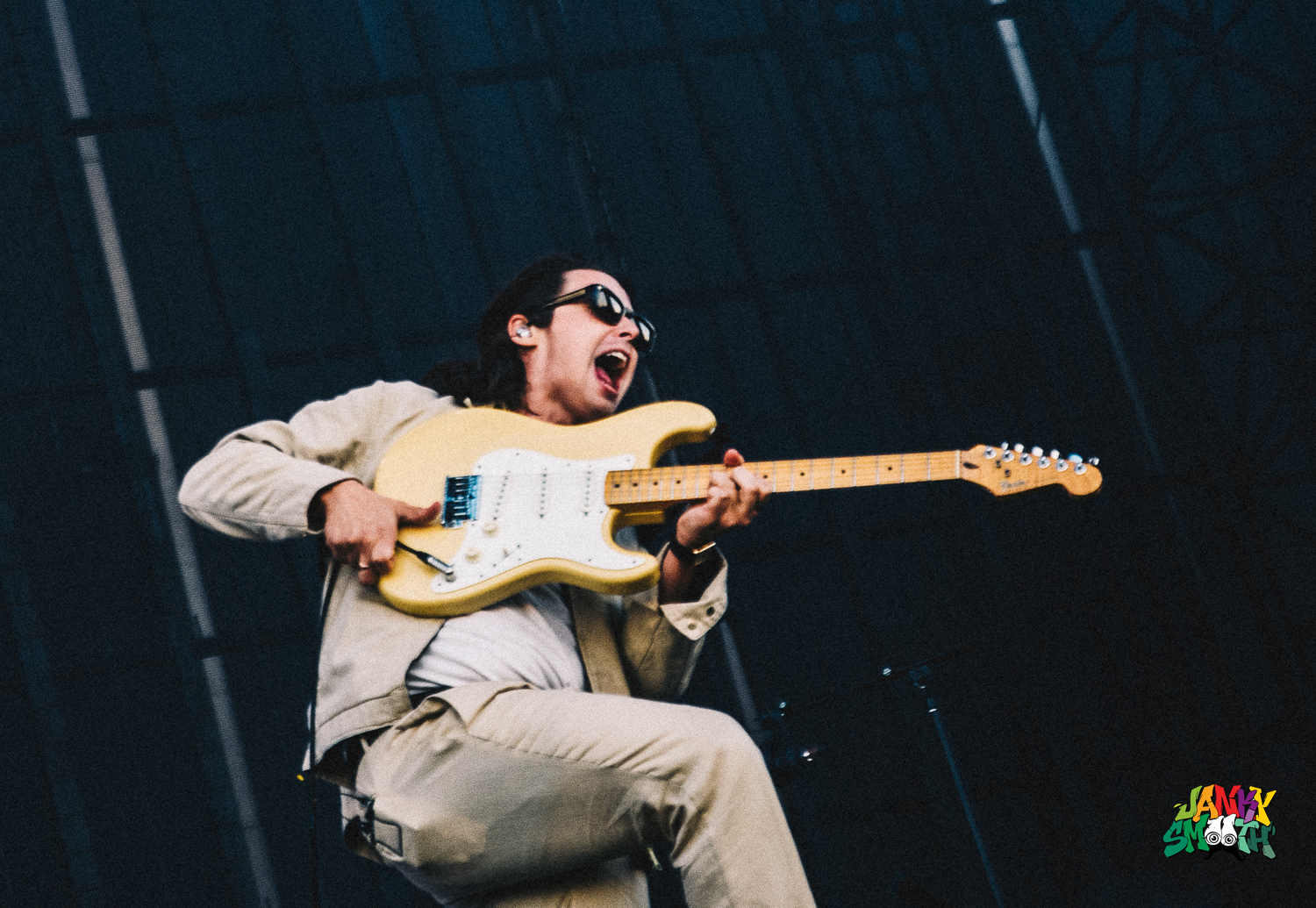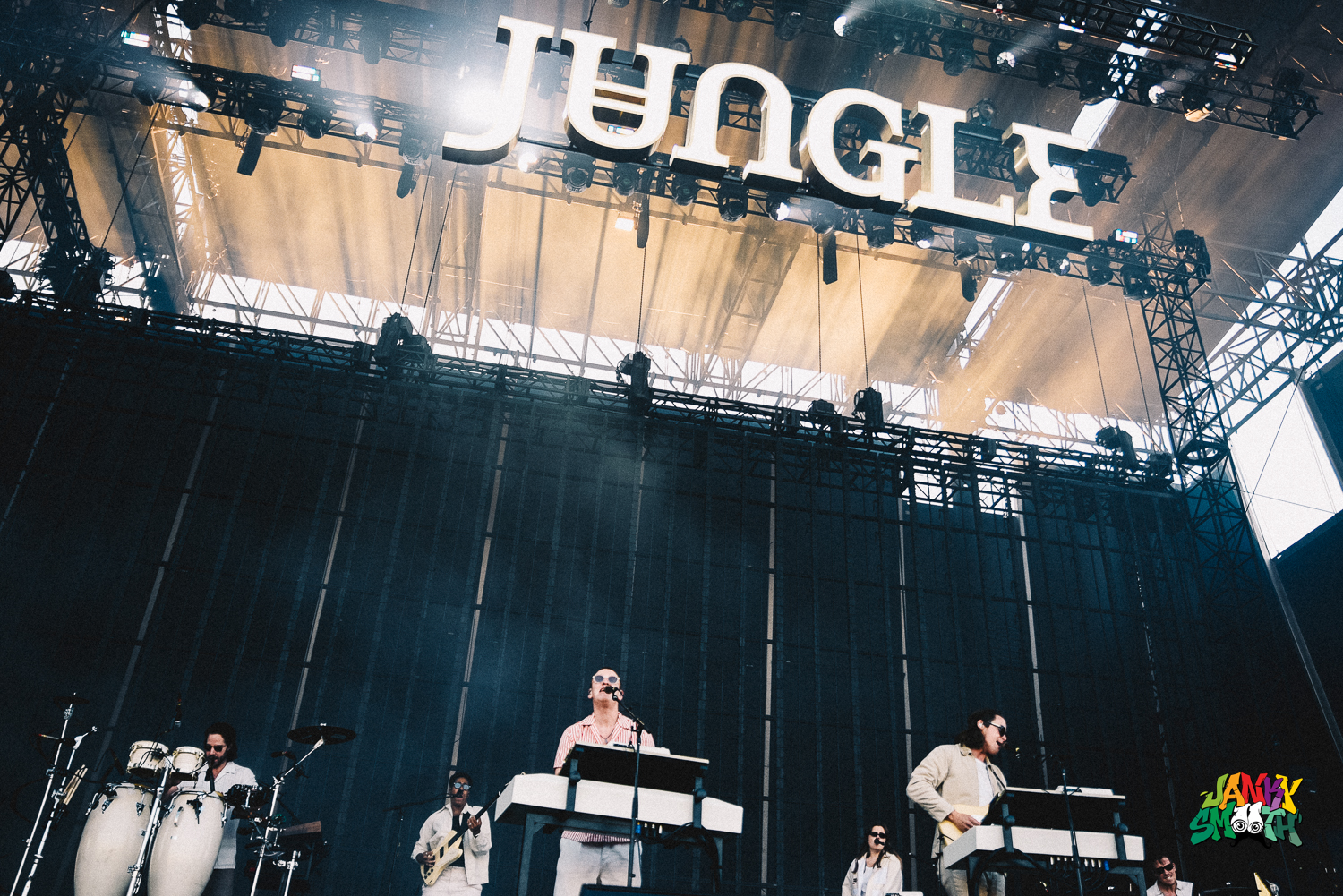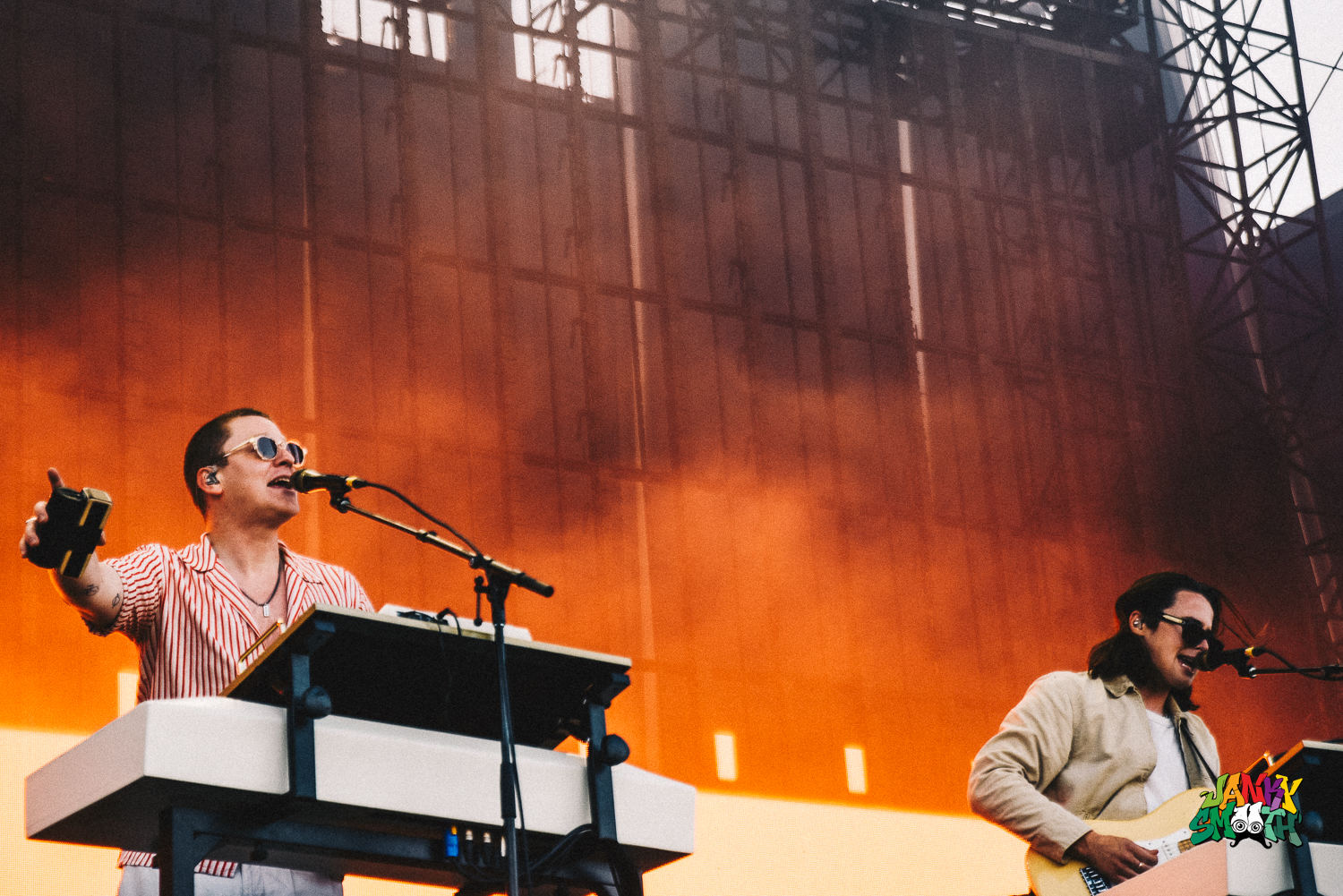 Charli XCX's performance was as iconic as the popstar herself is, probably being the most memorable set of the first day. Portola made the baffling choice of having her perform in the Warehouse tent, which was not thought out at all considering the limited capacity of the tent that was not able to host her massive and passionate fanbase. The line to get into the tent went far past the barriers that were set to contain it, with her dedicated fanbase waiting impatiently in demand to see one of the most important figures in independent pop music currently. With Charli about to start and there being no signs of the line moving at all, the restless crowd outside took it upon themselves to storm their way past security into the Warehouse tent. While news reports were portraying the beginning of Charli XCX's set as some sort of riot, the Warehouse tent was incredibly underpopulated for how enormous the space was and this was instantly felt as soon as you entered the tent. Her set was smooth sailing from this point forward.
Ear piercing screams could be heard all around you as the lights in the Warehouse turned off before Charli XCX even hit the stage. It felt as if the room was instantly transformed into a futuristic bubblegum-pop heaven as soon as the audience saw her larger-than-life stage presence appear before them. Charli was accompanied by 2 shirtless male back-up dancers behind her, further developing this feeling of seeing an image of angelic royalty before your eyes. The sound in The Warehouse tent was not nearly loud enough for her set, which was unfortunate but easily overshadowed by the passion felt by diehard fans that filled the room singing along to every lyric. Her setlist consisted mostly of newer material, which is a bit softer and more ethereal in sound than much of the previous hyperpop she's known for. The energy in the room shifted dramatically as soon as videos of a speeding sports car could be seen on the screens all around you, and it was clear that she would be performing the iconic Sophie-produced classic "Vroom Vroom". The track's easily one of her rowdiest, and possibly one of the heaviest pop songs ever produced. The crowd was out of control and jumping ecstatically in all directions while singing along to every word alongside Charli, and it was one of the highest points of the weekend that quickly made you forget about the chaos that ensued before her set.
Jamie XX is probably the most must-see DJ of the modern era. He combines the fast-paced grooves of garage music with euphoric soulful elements of house music, with a touch of indie electronic to create a transcendental experience on any dancefloor he leads. The contrast between these influences allowed his performance to inspire all different forms of dancing throughout The Warehouse tent, with the audience constantly moving from the fast-paced breakbeat dancing found in early 90's rave scenes into the more mellow and casual dancing you'd find at a modern house music show in the club.
One of the main issues that DJs often run into is their tendency to appeal to specific sounds catered to one fanbase, rather than creating a space for fans of all music to approach the dancefloor. Jamie XX understands the importance of bringing together fans of multiple styles of dance music in order to create the ultimate party experience where everybody feels included.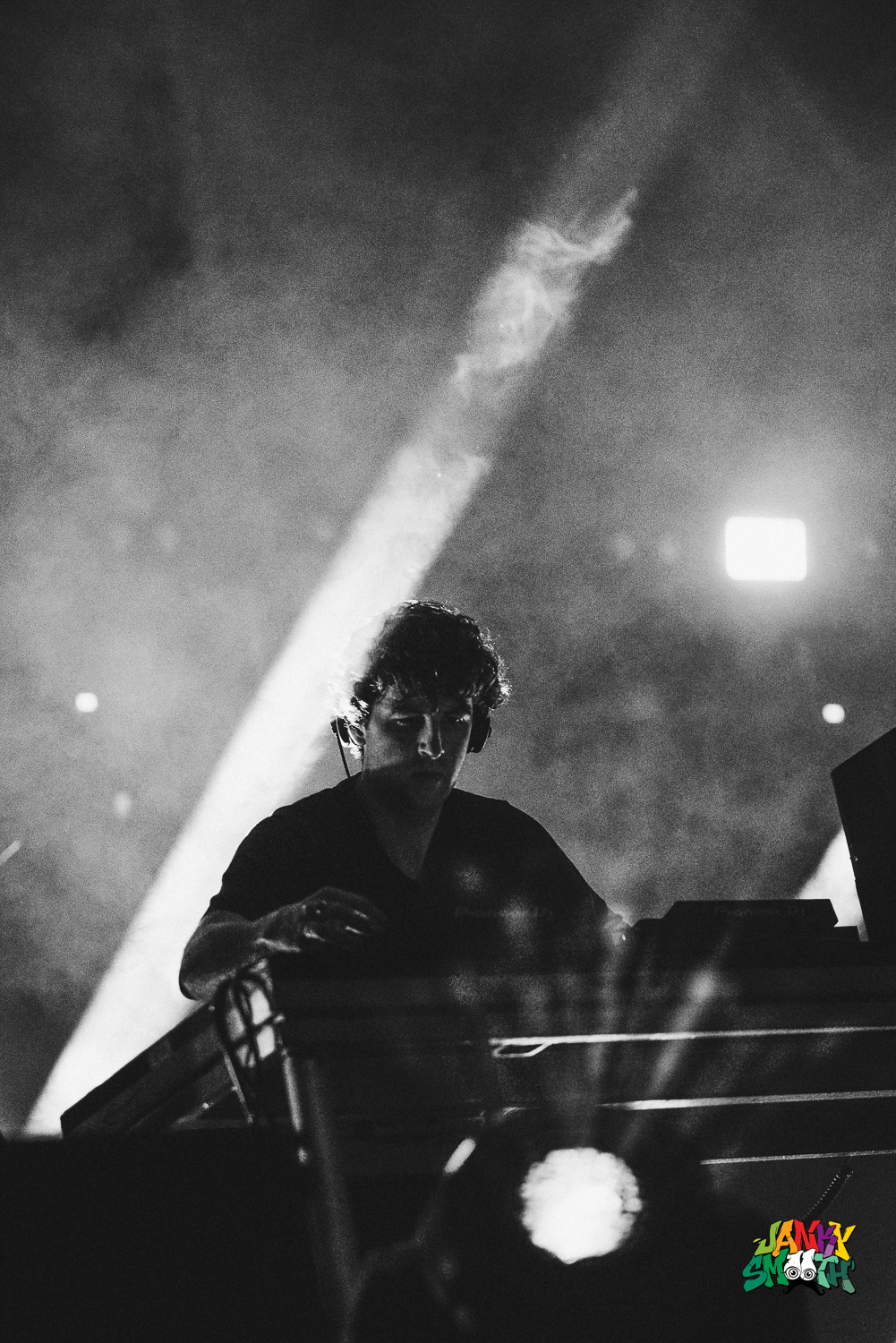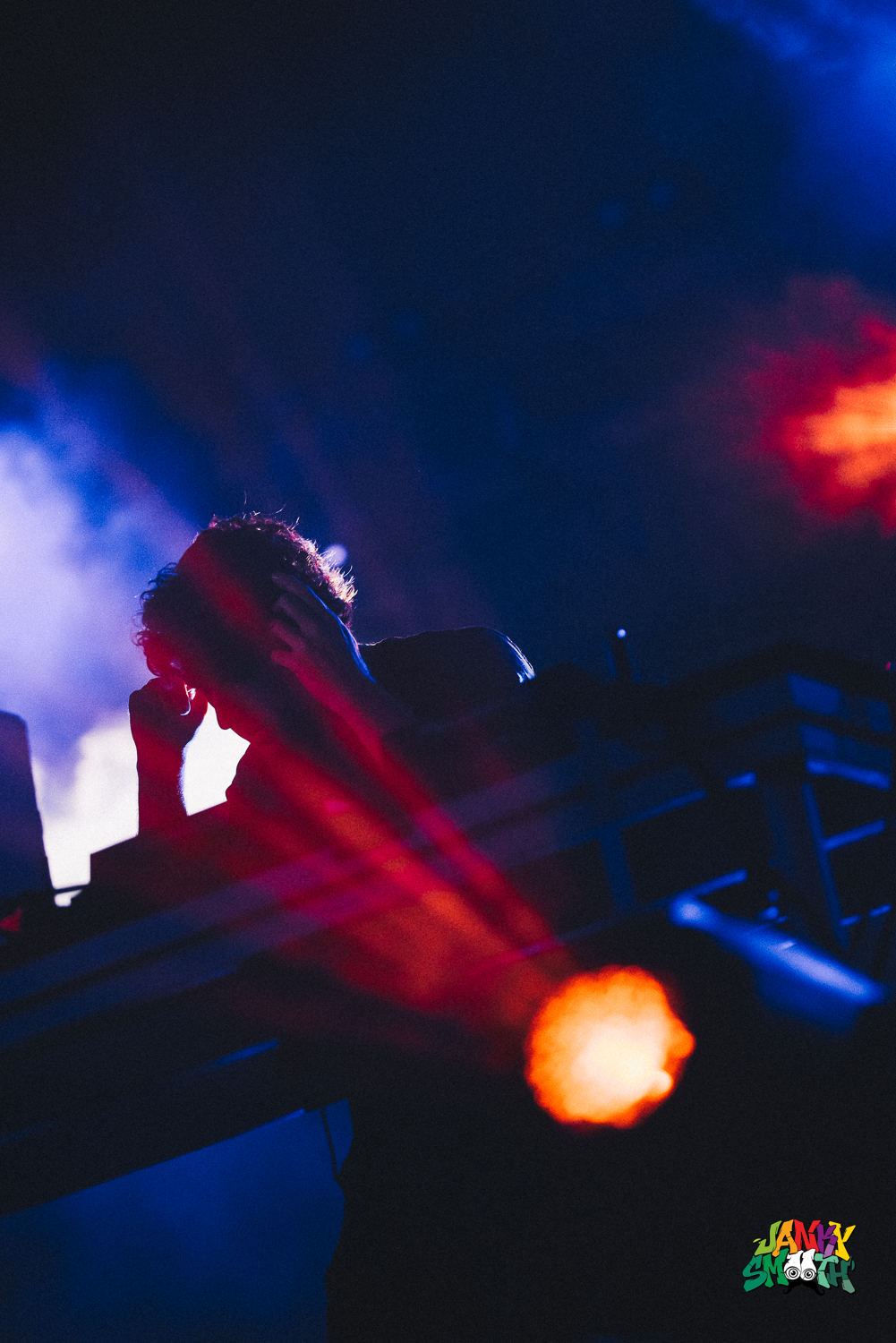 With the wide variety of songs from other genres that he remixes into his DJ sets, it's clear that he's passionate about music from all places but has an equal love for the non-stop dancing that nightlife club culture provides into the late night hours.
Flume headlined the main stage on the first night of the festival, representing a much more current and mainstream EDM sound than most of the lineup. Even with the admiration that mainstream crowds have for Flume, he manages to break out of the stereotypes of trap and dubstep music in nearly every way with the hyperpop and dream pop sounds that he fuses into these genres. Flume's stage presence is massive in the rockstar energy he commands the audience with, bringing an animated charisma that matches the intensity of his music. The visual effects of his set were stimulating to the fullest degree at all times, with the entire main stage turning into a cinematic light show.
One of the highest points of the first day overall was seeing Flume's remix of "You & Me" by Disclosure. The song was played everywhere during my late teens, and the glittery drop that the song is known for sent waves of nostalgia throughout much of the audience with how distinctly euphoric its sound is. While Flume sets are heavy in the amount of remixes they contain, he brings a bright personality to each of them that transforms them completely from the original tracks.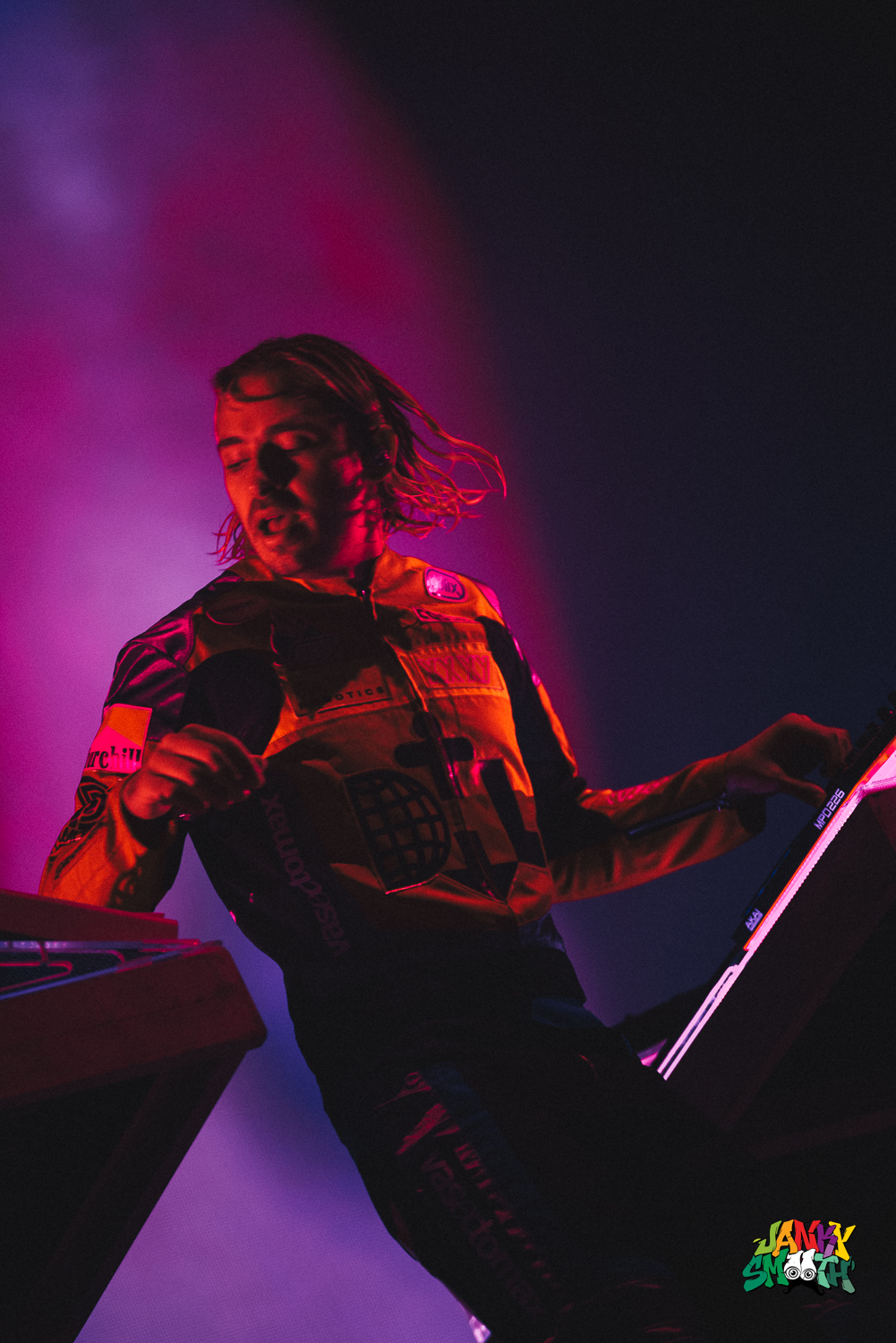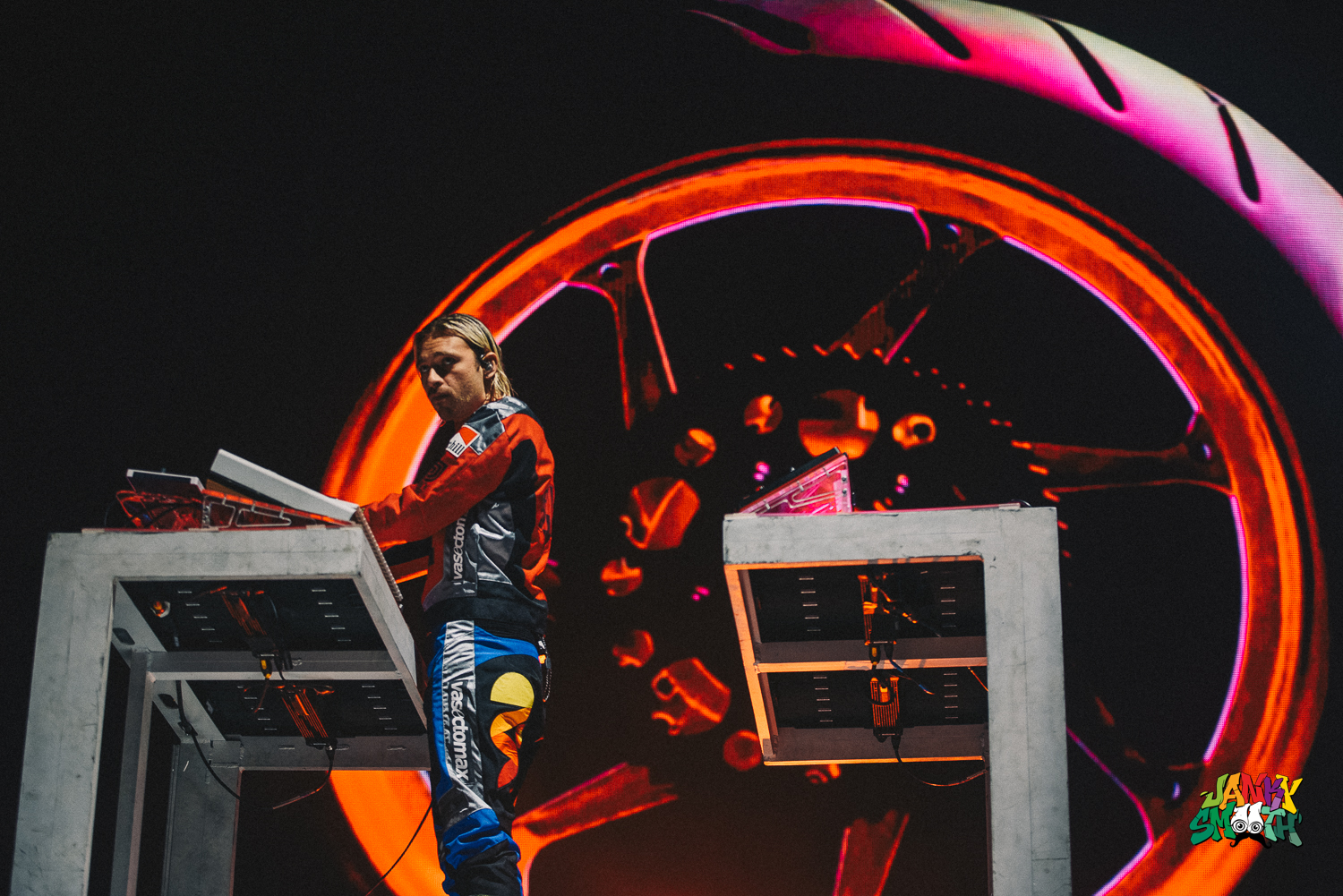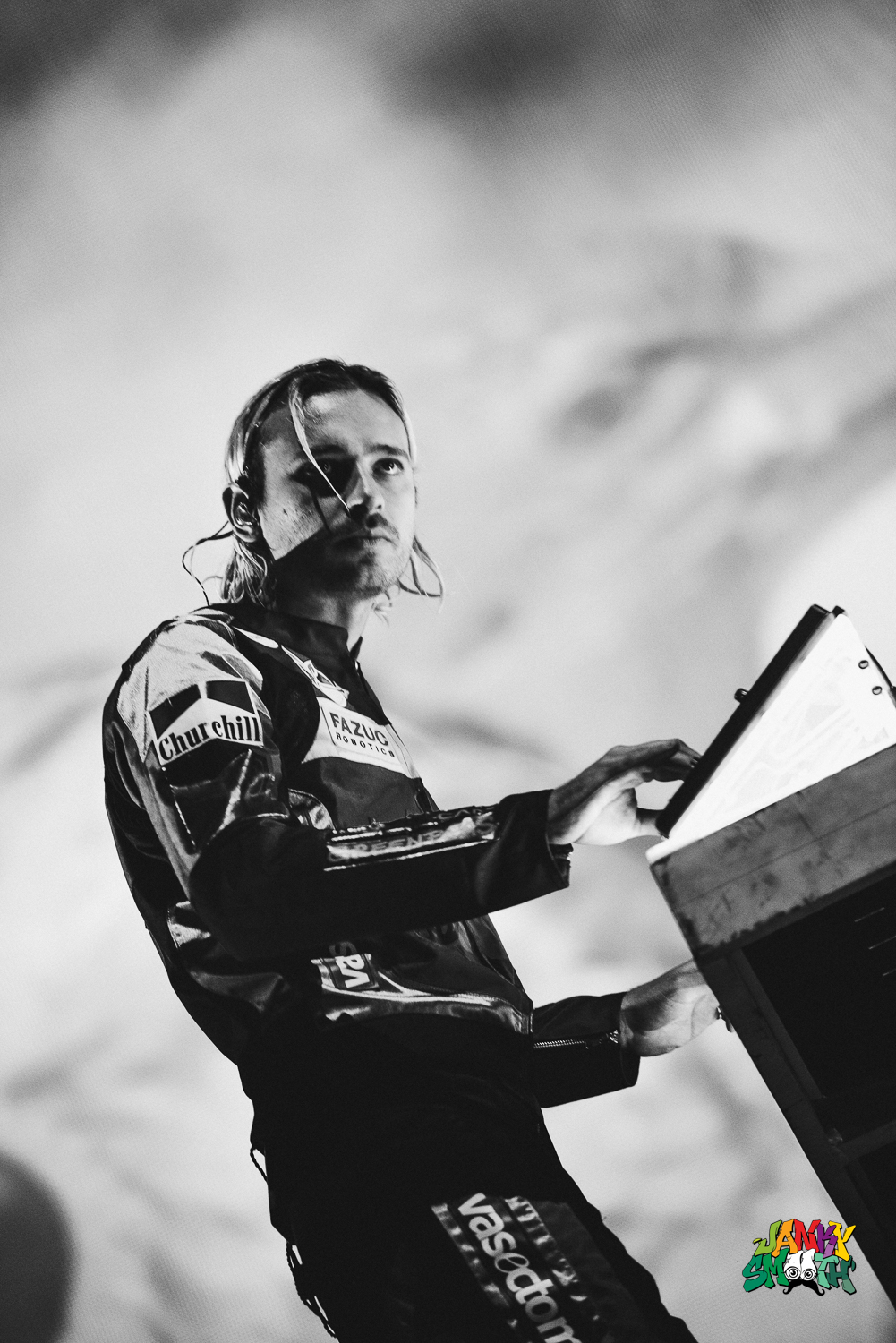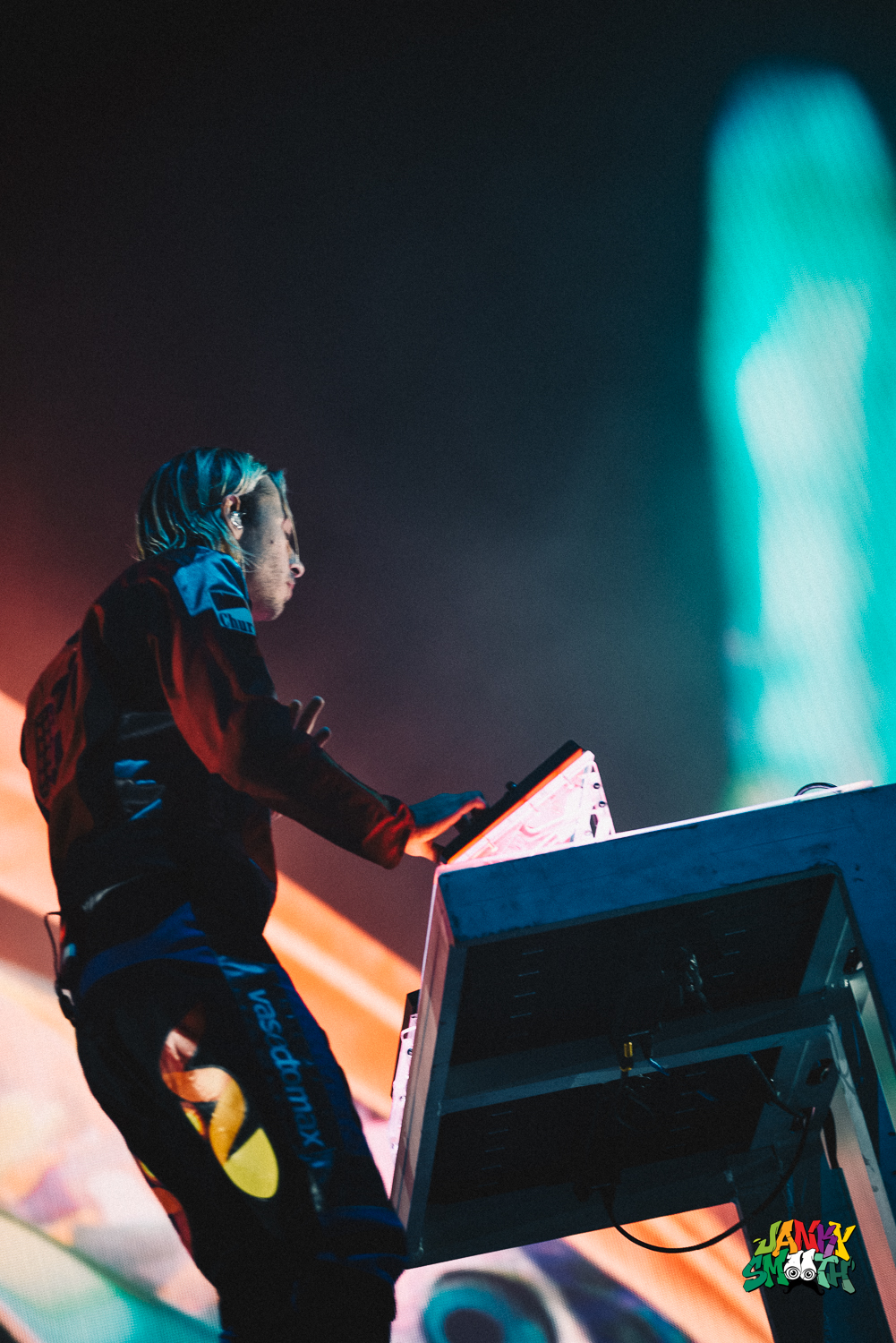 As soon as Fatboy Slim's set started, it felt as if an angel was sent from the Rave Gods to transcend the crowd into a euphoric world of pure energetic dancing bliss. The throwback 90's aesthetic of his performance infected the entire audience with a rambunctious spirit that had everybody dancing faster and harder than any other set of that weekend. Fatboy Slim is a true veteran in the dance movement, making him an expert in pushing the right buttons of the crowd to keep their energy through the roof.
Fatboy Slim's newer sets tend to incorporate samples from classic tracks like "Right Here, Right Now" and "Rockafeller Skank" into more modern EDM sounds with heavy house music influence. Although the tracks he's performing are completely different from the classic ones being sampled, the short moments of nostalgia caused the crowd to go absolutely apeshit. Although Fatboy Slim is one of the older legends within electronic dance music, it's clear he pays close attention to current movements and carefully selects which elements from them to fit his brand of high energy parties that he's so masterful in leading.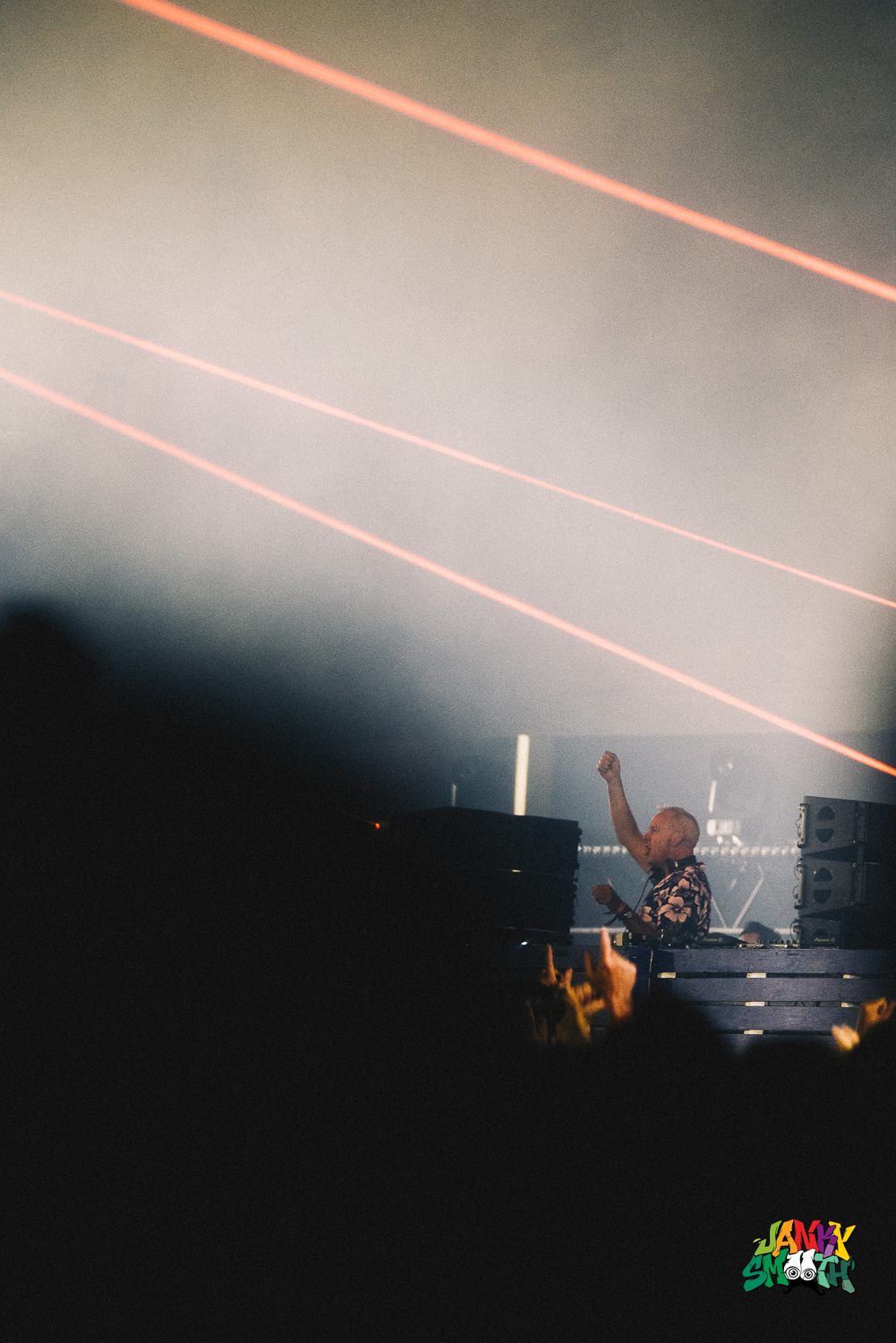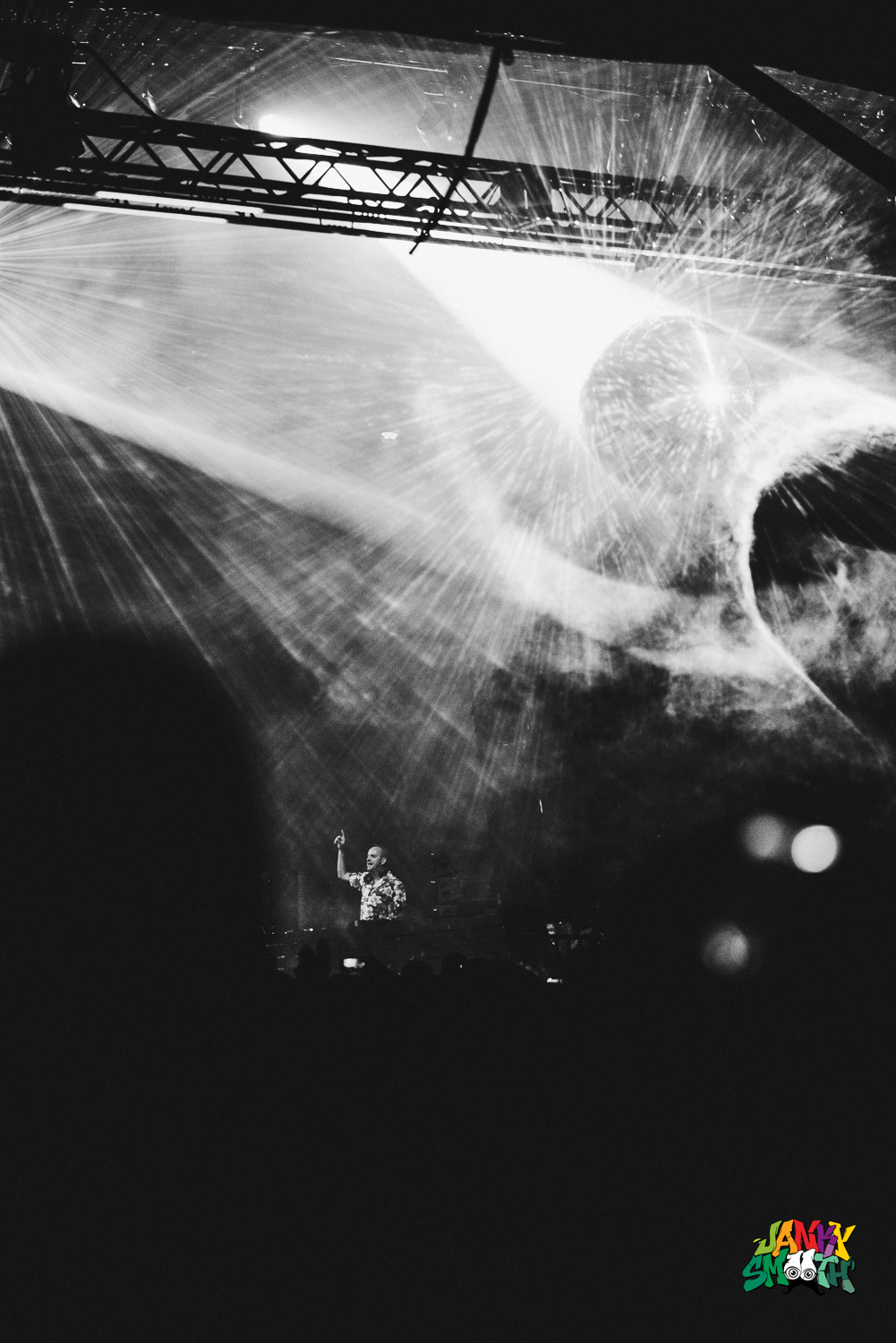 One of the last sets of the first night was an intense and industrial performance from Arca that felt like a club show rather than being at a festival. Arca's music has evolved immensely throughout the years from her more experimental and ambient roots into a more upbeat and fast industrial dance sound with Latin influences. Arca isn't just an electronic DJ in the slightest, as she alone manages to fill up the entire stage by stepping away from her instruments to move around in all directions as she hypes up the room with her eccentric and unruly personality that demands a high level of involvement from the audience. Arca's a rare form of artist that displays a passionate urge to experiment and evolve consistently as she grows in legacy, and she is certain to surprise everybody with what she has up her sleeve in the future.
DJ Shadow was one of the first major artists to play the second day, and he brought an entirely unique vibe to the festival with his predominantly hip-hop based DJ set with elements of reggae and garage music sprinkled throughout. DJ Shadow's newer sound isn't as menacing or experimental as his signature "Endtroducing" album, but the more upbeat and fast-paced way he mixes hip-hop samples created an environment much easier for dancing at a festival like Portola. The love for hip-hop felt in the crowd and from DJ Shadow himself was a refreshing break from the electronic music from the rest of the festival, and it's impressive how many different audiences he's able to cross over into.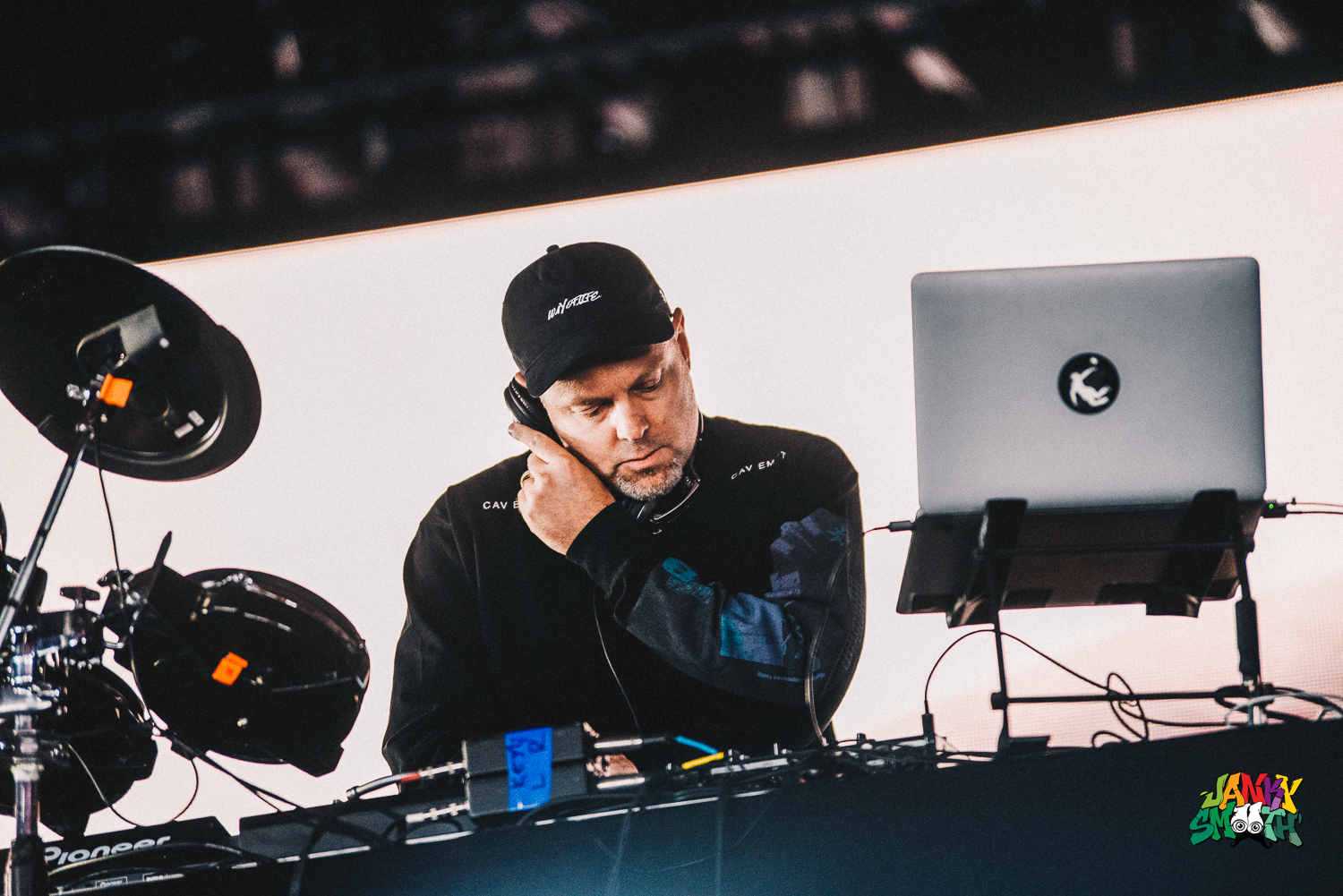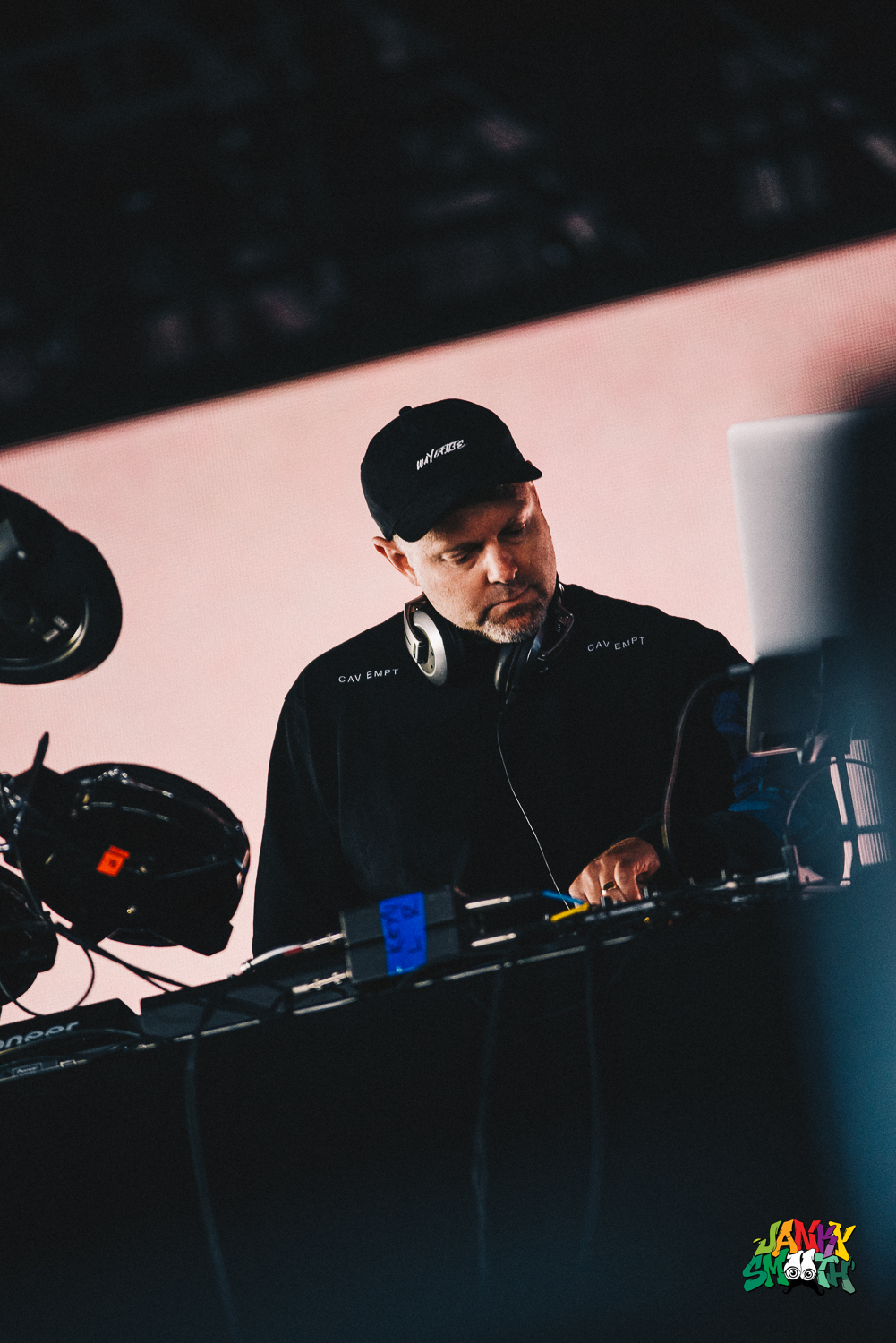 Channel Tres is an artist that I was not familiar with before attending Portola, but he brought the spirit of the late 80's Chicago dance scene to Portola in full force with his embrace of hip-hop fused with acid-house influences. Tres was accompanied by multiple backup dancers, bringing an element of R&B dancing to the festival that no other artist did. Channel Tres raps with a smooth 80's boom bap flow that is not often heard nowadays in hip-hop music, but it matched the soulful acid-house elements perfectly in creating a new sound based out of fusion of past genres. Considering the lack of hip-hop on Portola Festival's lineup, Channel Tres could not have been a more appropriate choice with the unique electronic dance elements he brings into his overall aesthetic.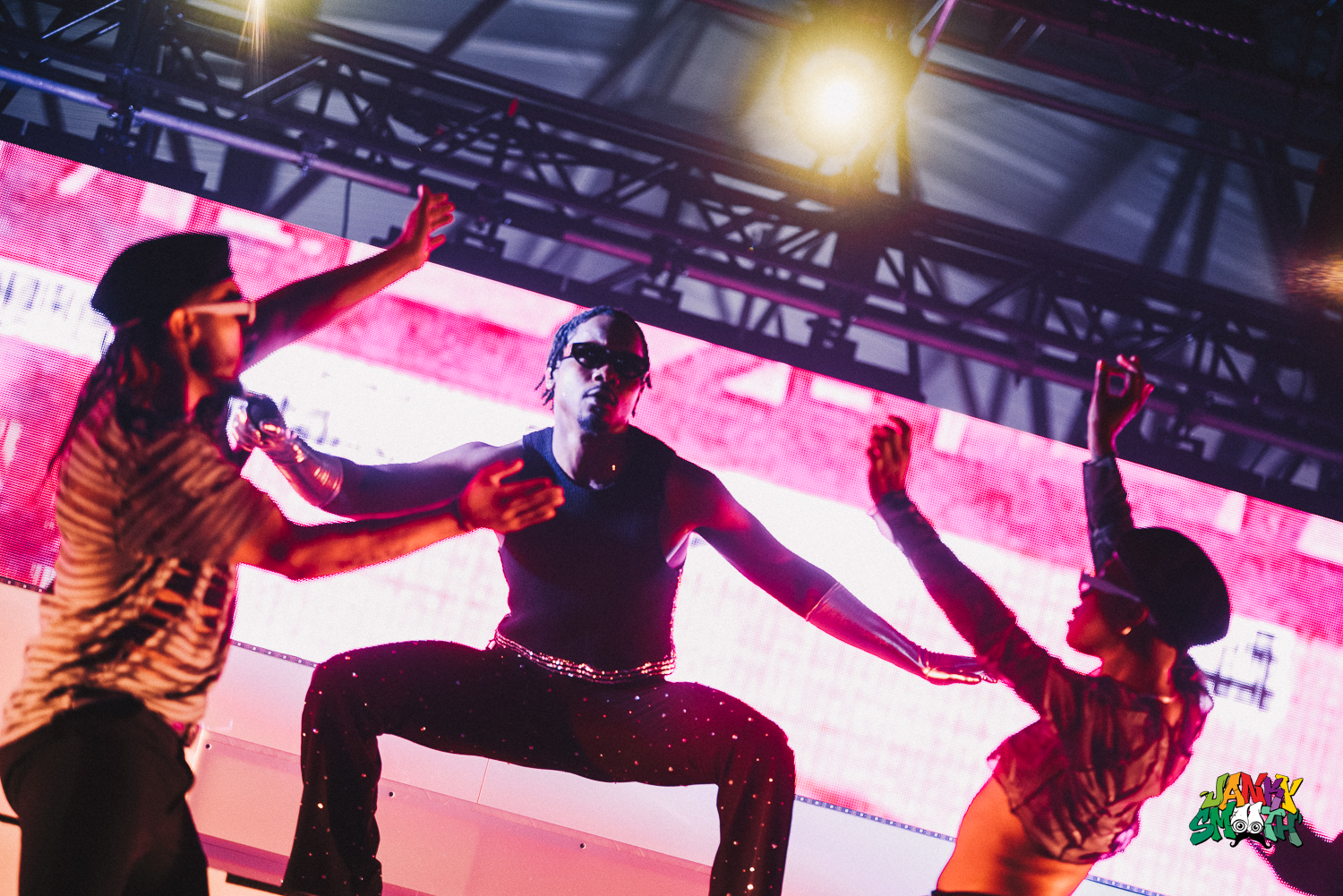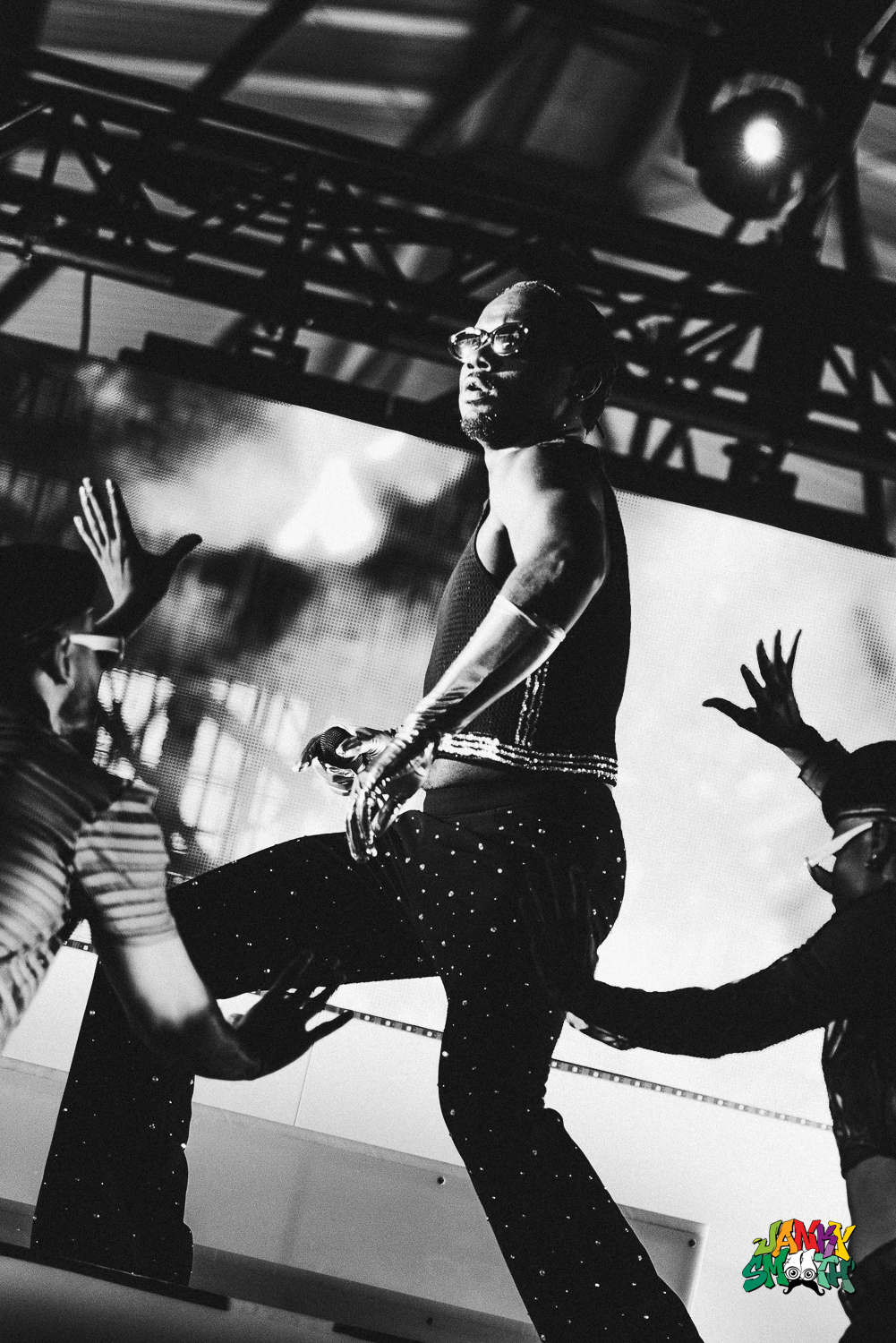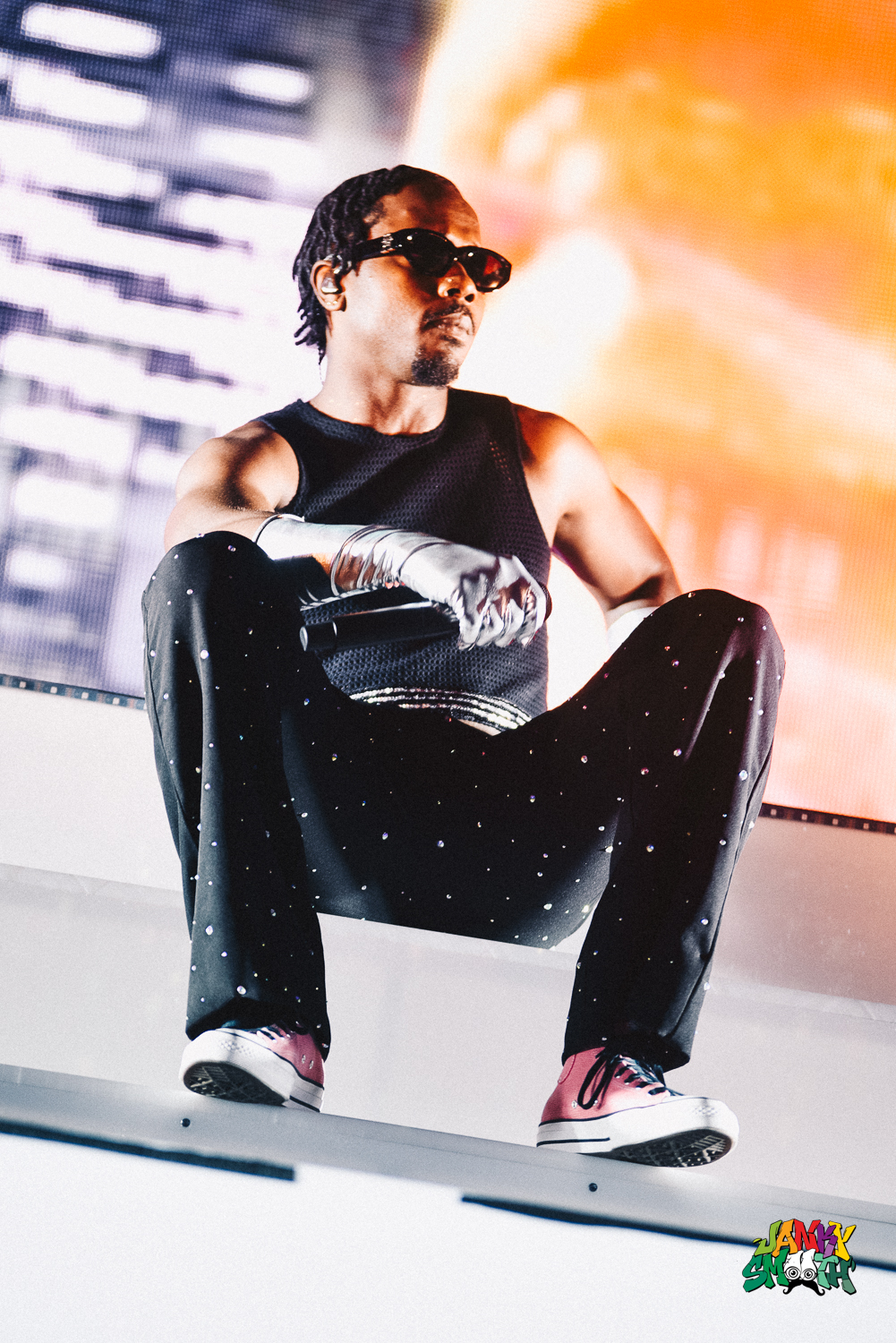 Toro Y Moi has been a fan-favorite in indie rock scenes for over a decade now, and it's apparent why they stand out so much with their signature blend of lo-fi psychedelic rock and dream pop sounds being presented in a more upbeat manner than these genres are known for.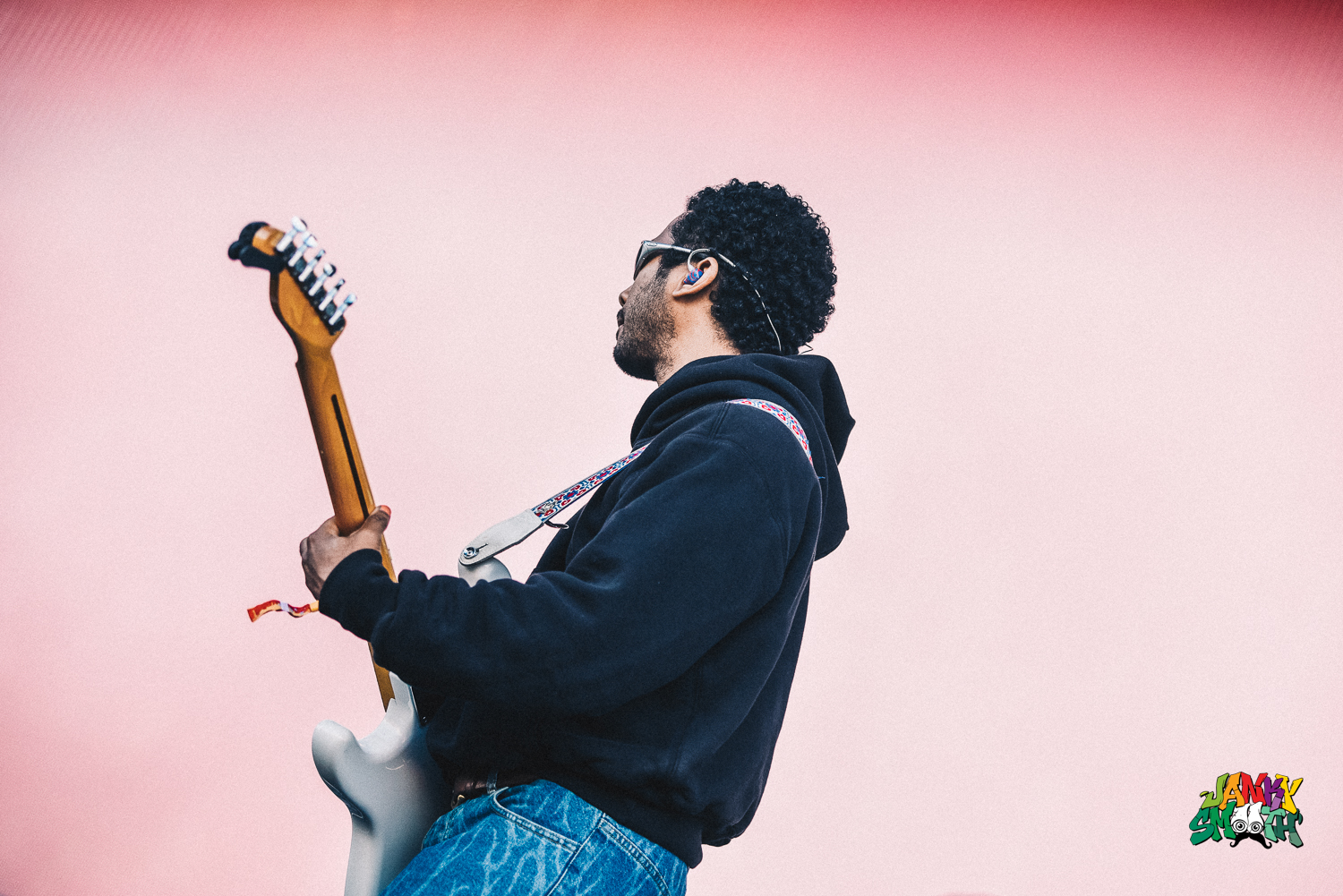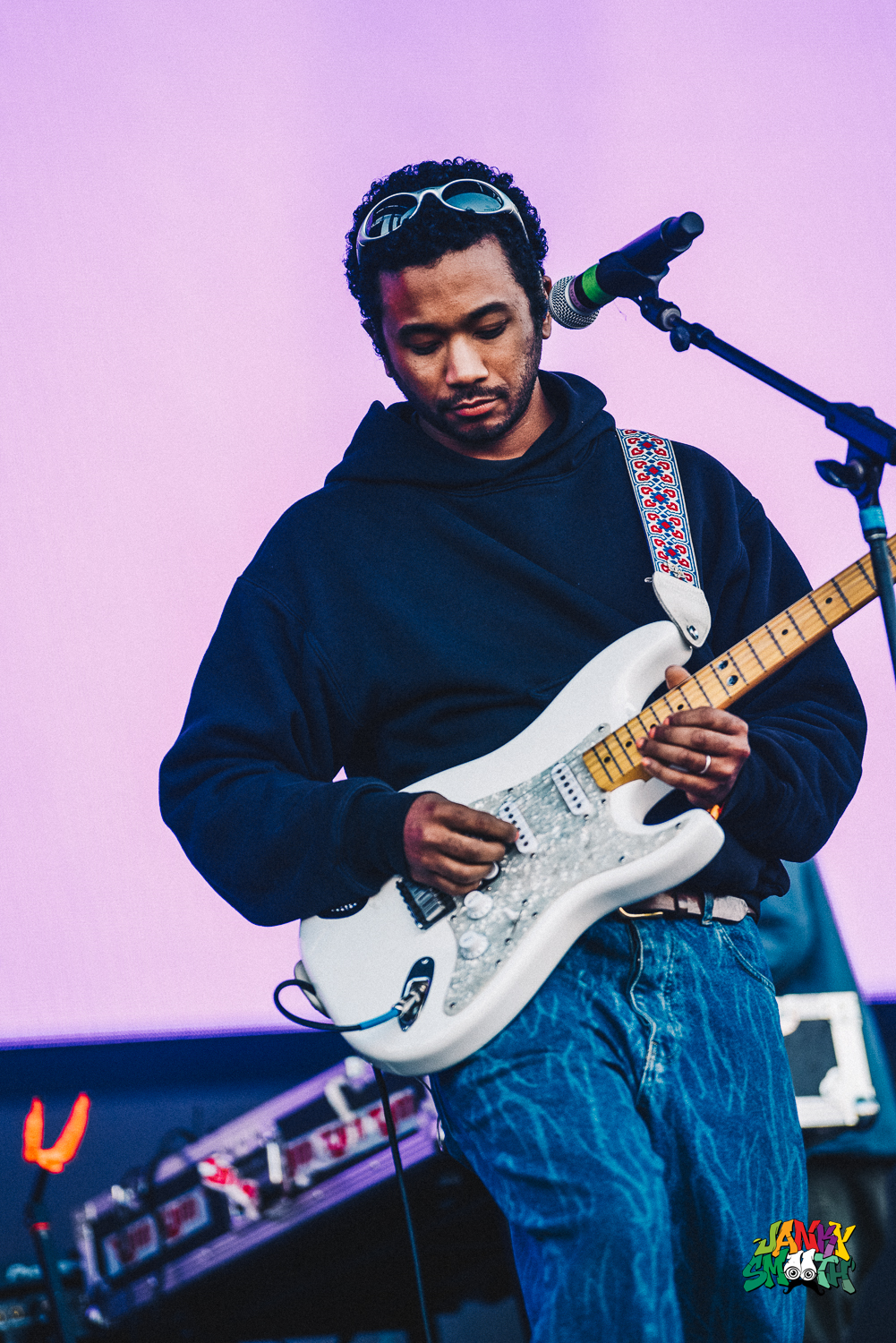 While these scenes did not have much representation at the Portola Festival, Toro Y Moi fit right into the lineup with the high energy funky disco influences that inspire much more of a dance environment than their contemporaries. Especially with the lack of live instruments on the second day of Portola, Toro Y Moi provided a much more natural sound than the electronic artists on the lineup and were a perfect choice for the open space that the main stage provided. While James Blake brought much more of a singer-songwriter sort of performance to Portola Festival, he did not feel out of place at all on this lineup with his incorporation of more techno sounding loops and heavy noise at times to fuse with the piano-like synths that he's known for. While he's certainly not a dance artist, the booming bass that he fills the air with is just as heavy and engulfing as any dubstep artists without the gimmicks that the genre is often known for.
James Blake's haunting R&B-esque vocals compliment the minimalist nature of his instrumentals to mesmerize the listener as they fall further and further into the massive bass at high points of each track, and this feeling is exponentially increased when seeing his live performances. There aren't any other artists out there that share James Blake's unique formula in creating this atmosphere, and seeing him live is really a one-of-a-kind experience that is a must-see for fans of any musical genre.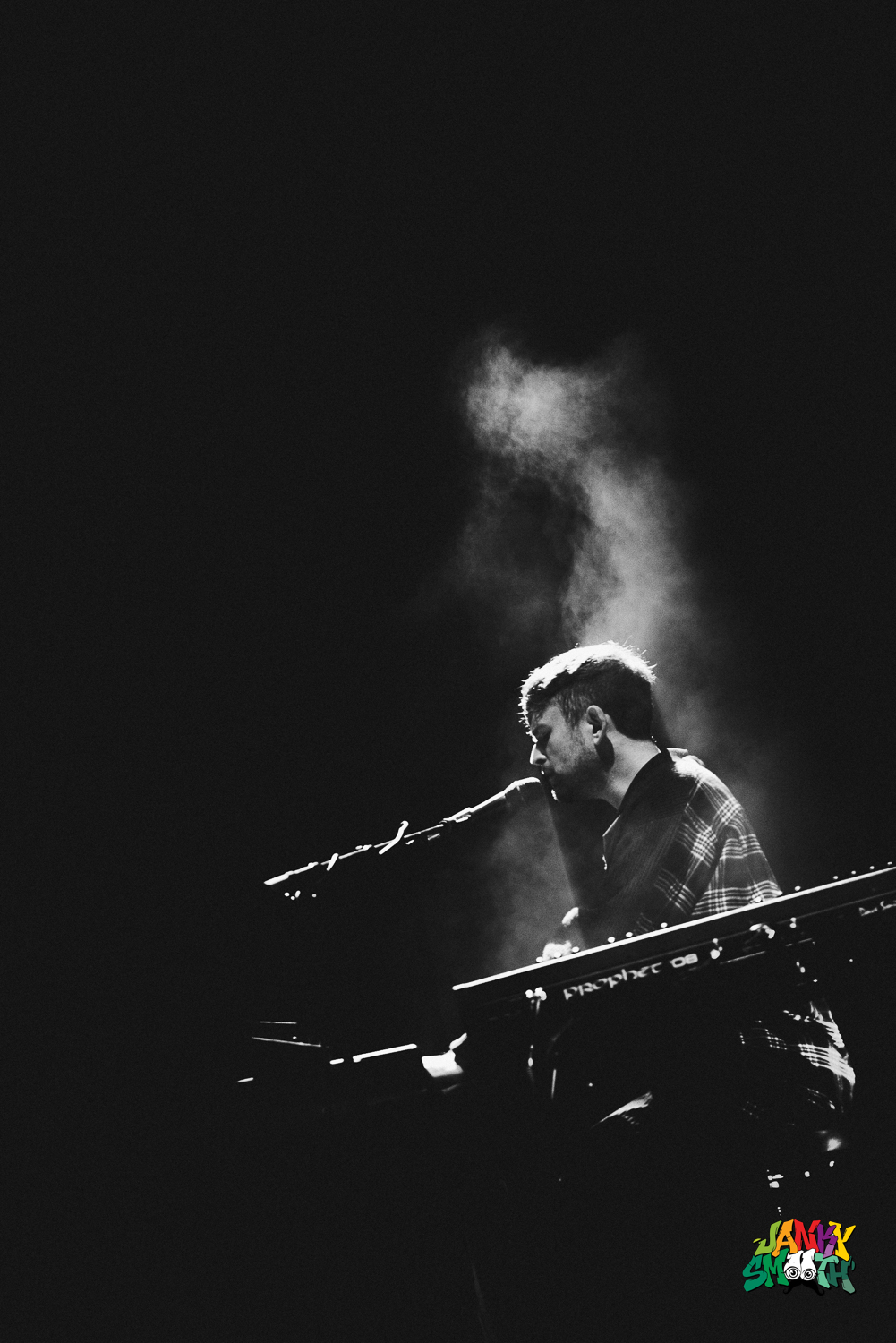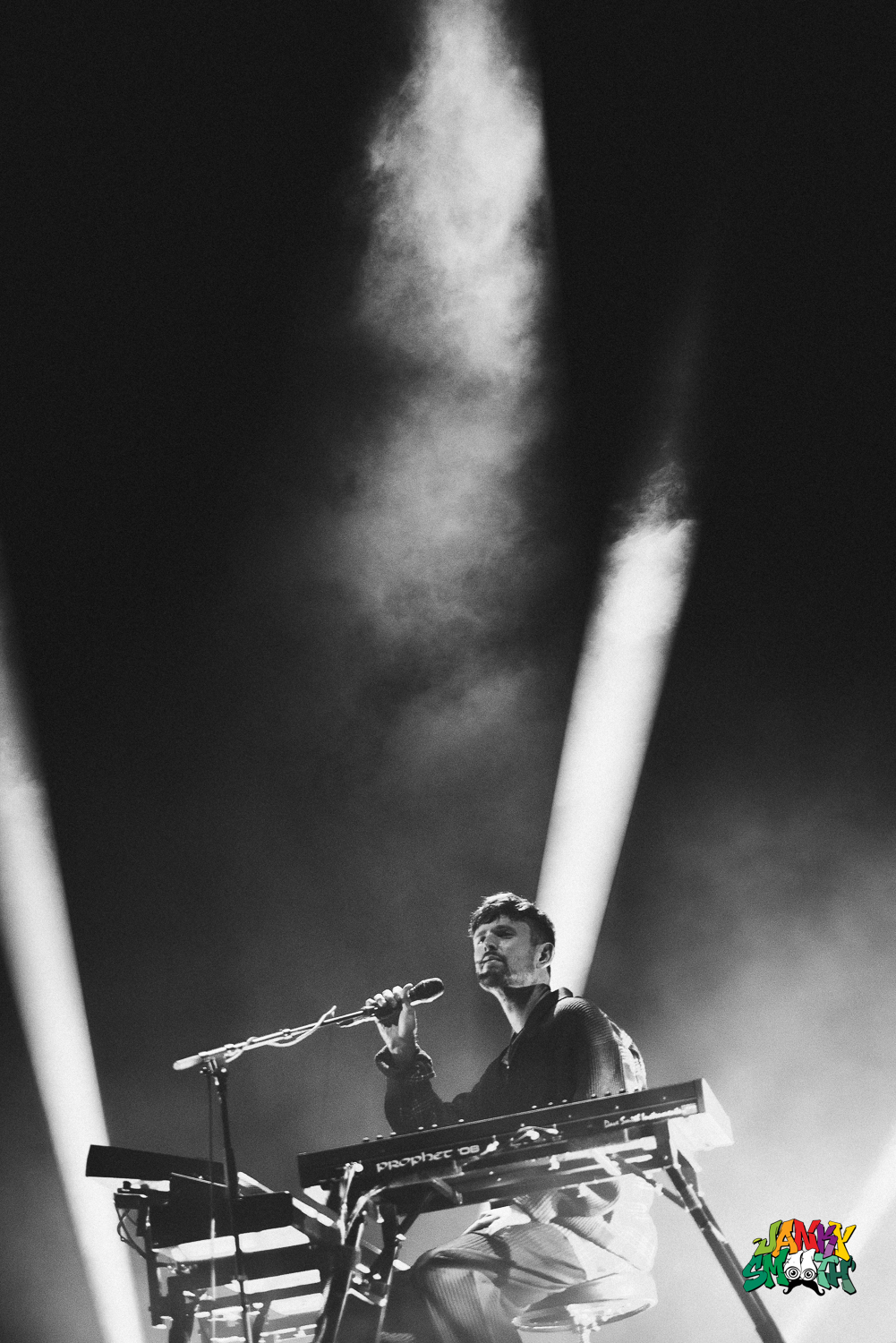 Oneohtrix Point Never's set probably differed the most from the dance music energy of the rest of the lineup, with his surreal film score-esque sounds of ambient and experimental electronics. His stage presence was extremely minimalist, placing full emphasis on mentally envisioning the vast atmosphere that he creates. OPN provided a meditative and transcendent experience that was much needed with the DJ-heavy lineup, and it was a breath of fresh air to see an artist this avant-garde and genre-breaking at an electronic dance music festival.
Oneohtrix Point Never's addition to the lineup embodied what made Portola such an importantly unique festival for the genre, with their dedication to showcasing a variety of genres to bring in every fanbase within electronic music. With the inactivity of other Warped Records artists like Aphex Twin and Boards of Canada in recent years, Oneohtrix Point Never reigns as the new King of the label's signature IDM experimental sound.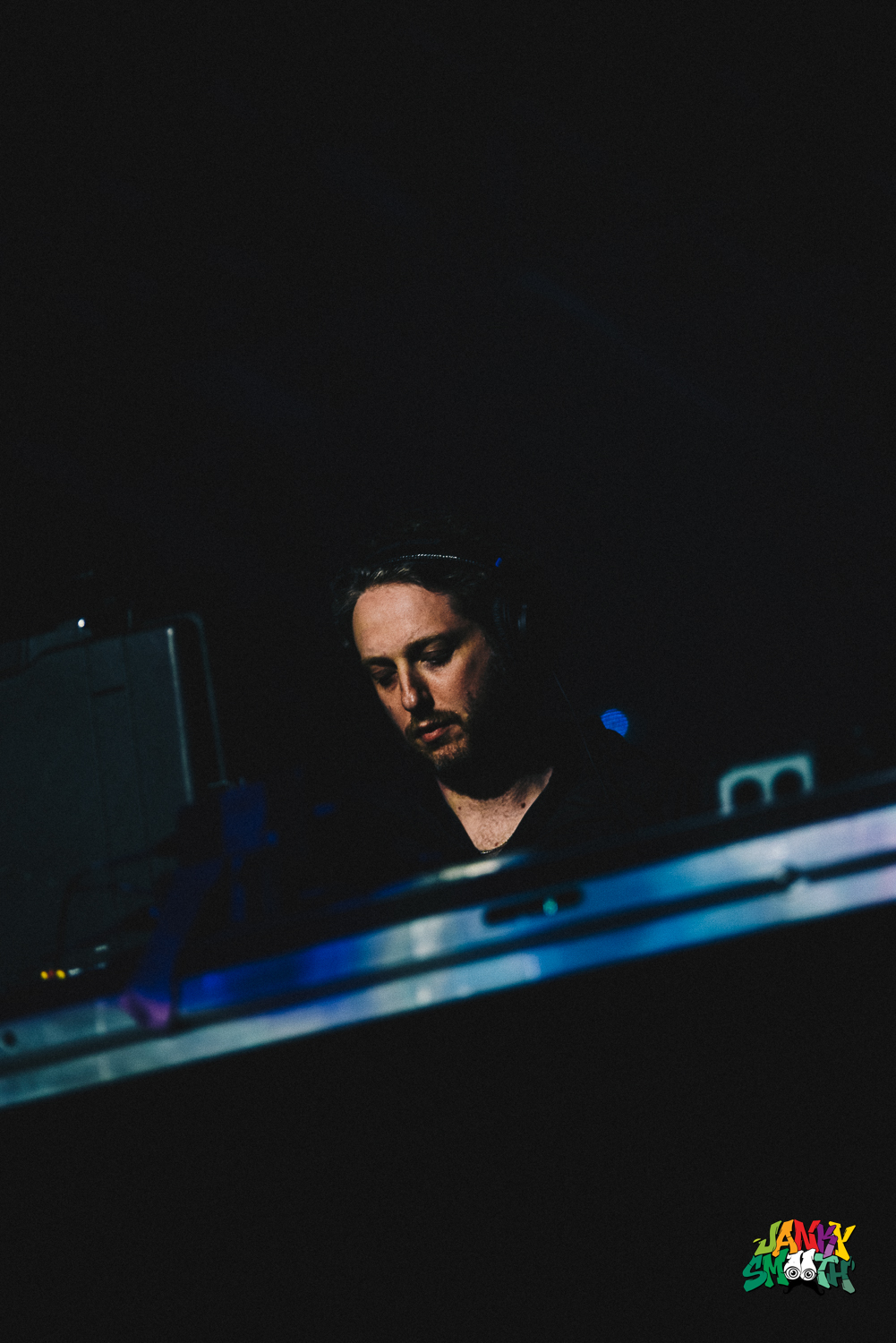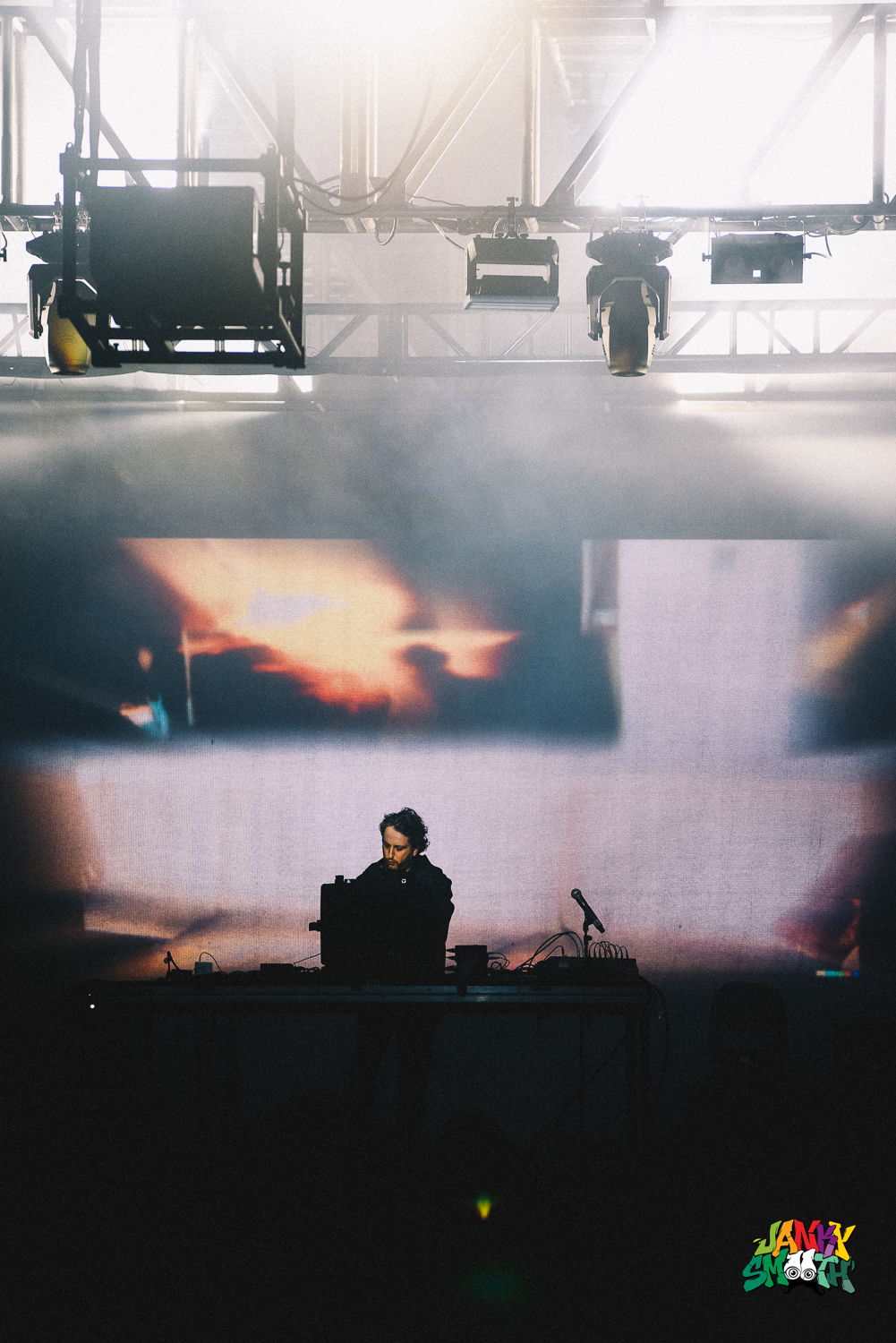 The Chemical Brothers could not have been a more excellent choice for the last headliner of the weekend, with their massive late-90's big beat sound that demands energetic movement from the crowd to the fullest degree. The visual effects of their performance were astonishing, with a demonic alien-like creature popping out of the screen with almost 3-D effects to command the audience throughout their set. The Chemical Brothers have an endless list of classic raving bangers, starting the set with the classic "Block Rockin' Beats" from their first album before breaking into classics like "Hey Boy, Hey Girl" and "Dig Your Own Hole" evenly mixed with material from their newer albums. The visual effects on screen continued to be hypnotic and surreal throughout, with fast-paced lasers flashing into the audience to match the speed of the crowd's rapid dancing.
The Chemical Brothers themselves, Tom Rowlands and Ed Simons, are nearly as enthusiastic and rowdy as the audience with the energy they exhibit, which is impressive considering they stayed behind their equipment the whole time focused on perfecting each sound being blasted throughout the festival. Similar to Fatboy Slim's set the previous evening, The Chemical Brothers are long-term electronic dance music legends in their seasoned ability to inspire waves of high-energy dancing throughout the entire space that they're commanding.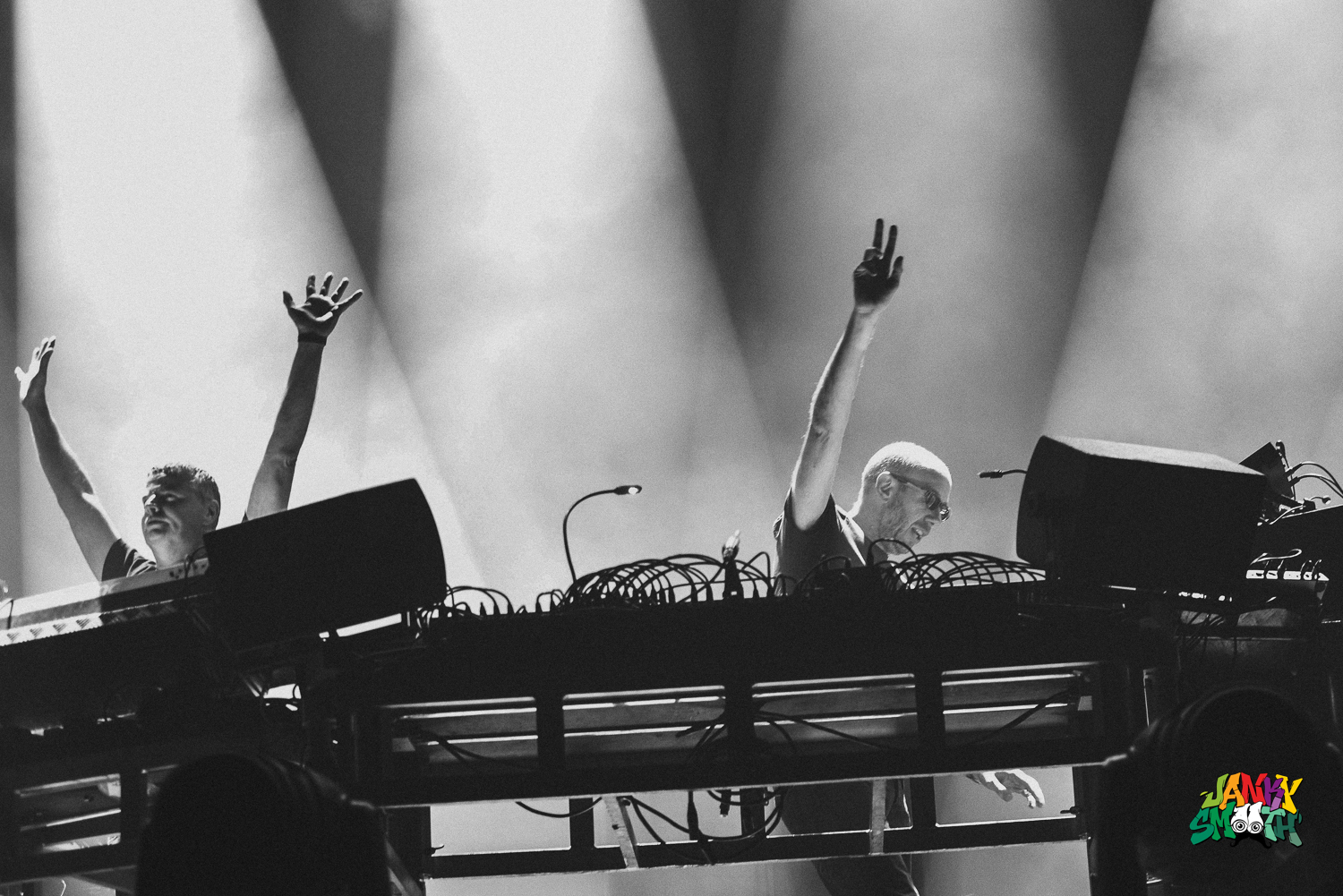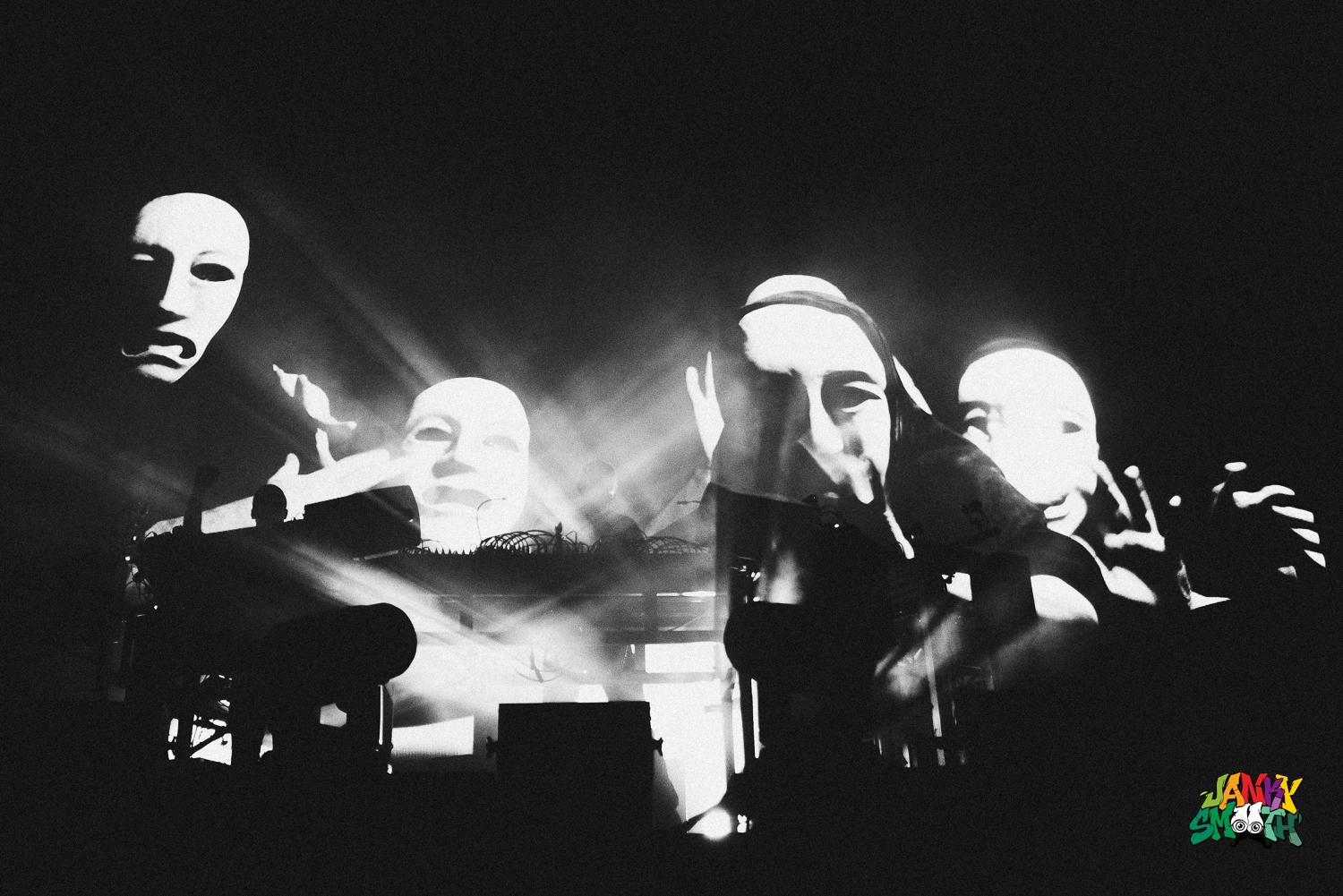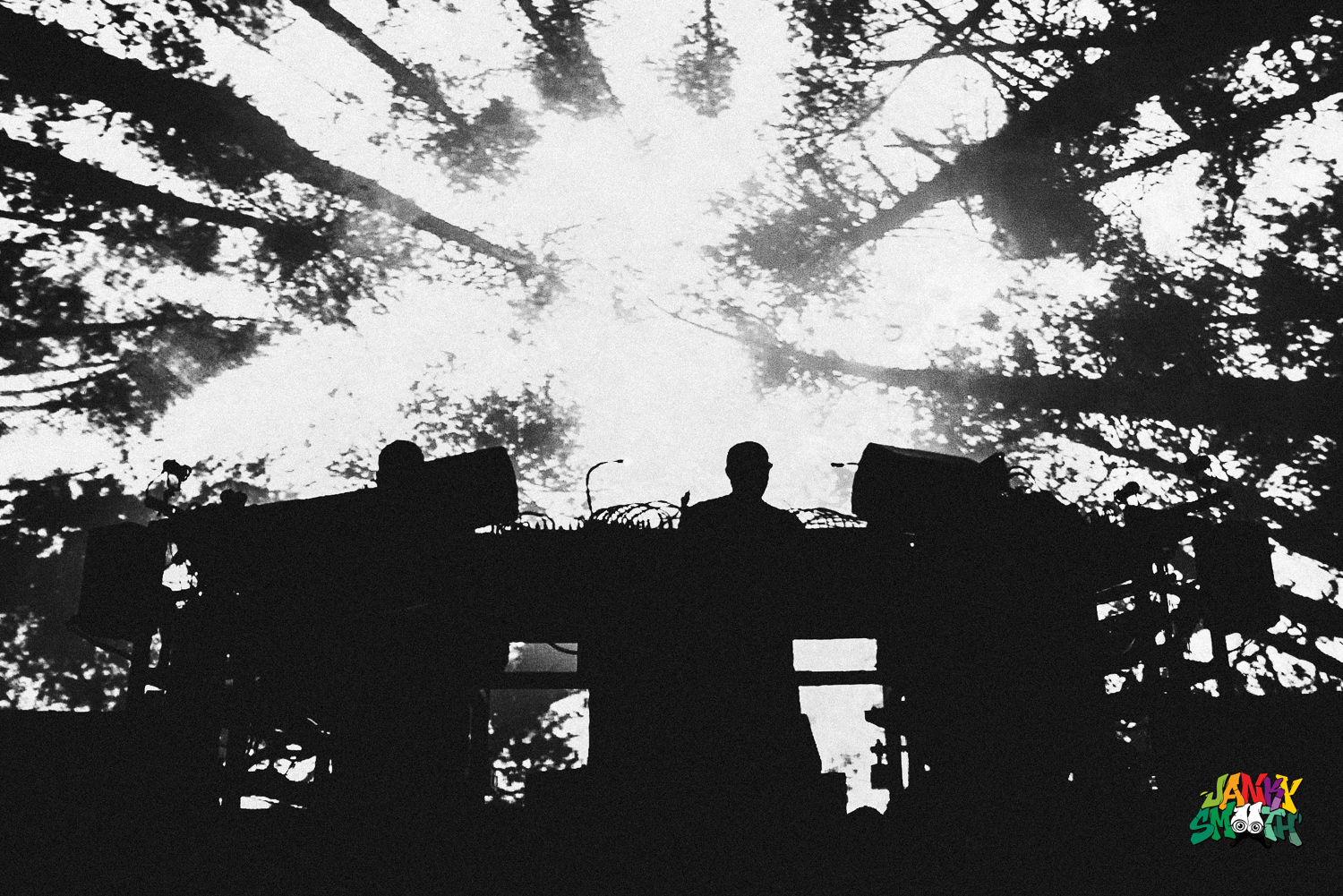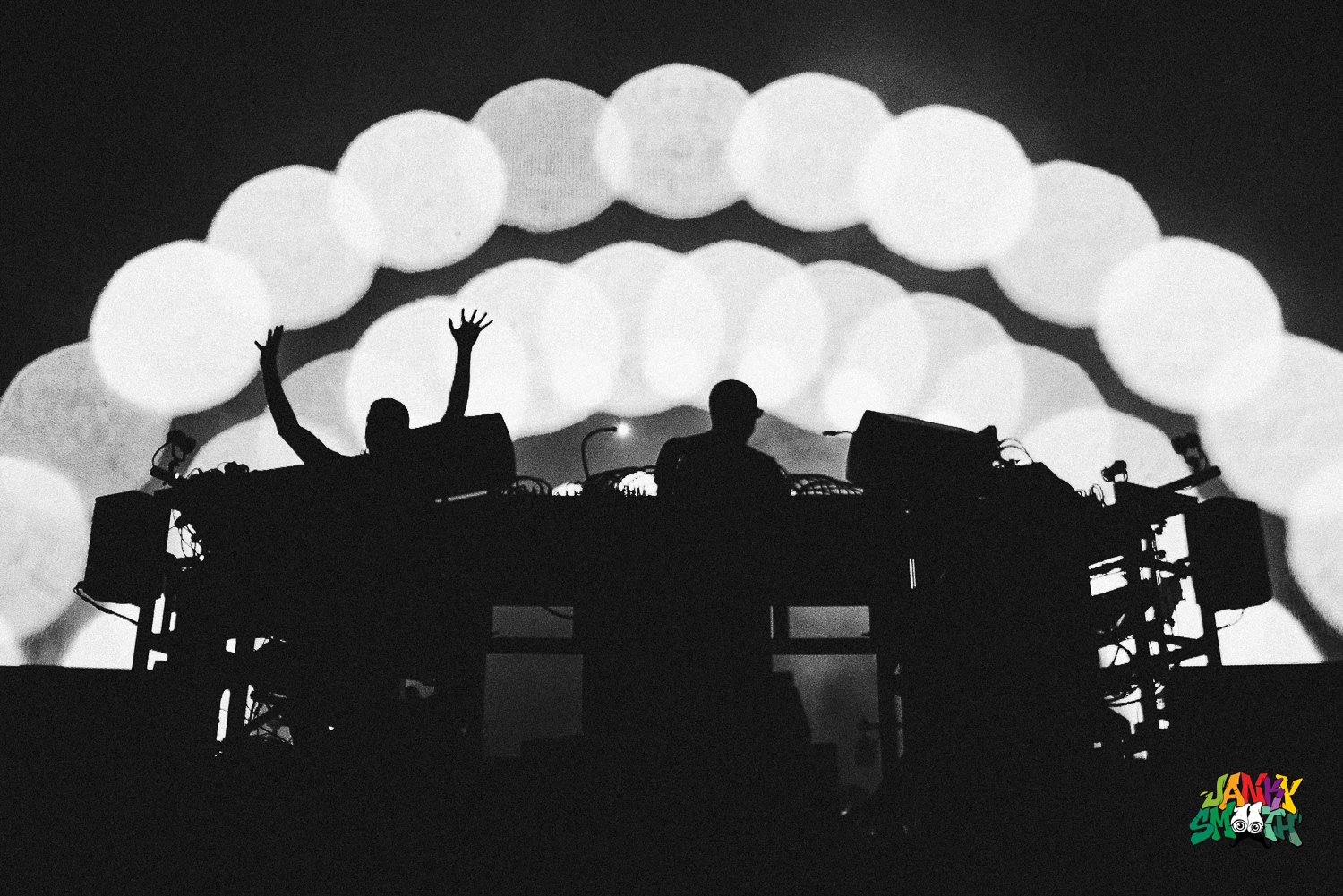 A veteran within electronic music is almost always certain to bring a classic rave experience with pure authenticity that cannot be replicated by modern DJs, and this could be felt most when The Chemical Brothers closed the evening with their classic banger "Galvanize". The track is an absolute monster, with its enormous sound and anthemic chorus that felt as a grand finale to the eventful weekend. The Chemical Brothers could not have been a better headliner to close out Portola Festival, and the vibrant character they bring to the stage cannot be matched by many artists in the electronic scene or otherwise.
With the prevalence of large-scale electronic music festivals in recent years focused more on partying and showcasing mainstream artists, Portola Festival represents a completely different side of dance music that is often forgotten about. Portola aimed to bring the late-night warehouse rave experience to the scale of a weekend festival, with a wide variety of artists that are often rare to see live. Portola Festival did not need to provide the gimmicks that many other electronic dance festivals do, and it felt like a more pure experience of the genre because of that. With how many incredible acts they packed into one weekend, the anticipation for next year's lineup can already be felt by anybody who attended.
Words by: Danny Ryan
Photos by: Erika Reinsel