Pixel Grip, Spike Hellis and Black Light Odyssey find refuge at Das Bunker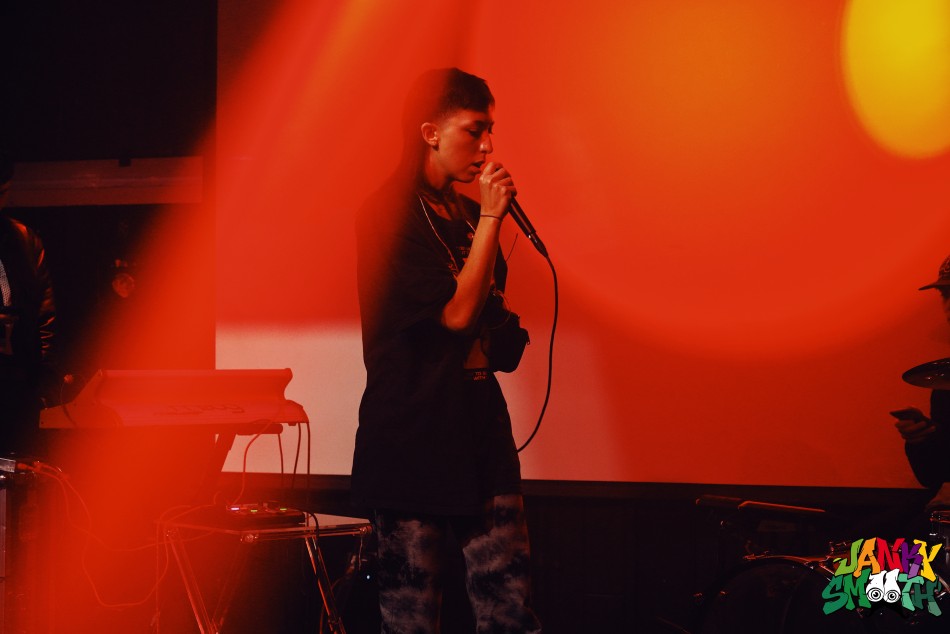 Two words: Das Bunker. Yes, it was that time again for your most militant music mixer. Catch One was the vessel- the living, breathing historic Los Angeles structure acting like a Viet Cong tunnel bunker, hiding nooks and crannies of DJ's and bands dropping bombs from behind velvet ropes on the various multitudes of creatures of the night.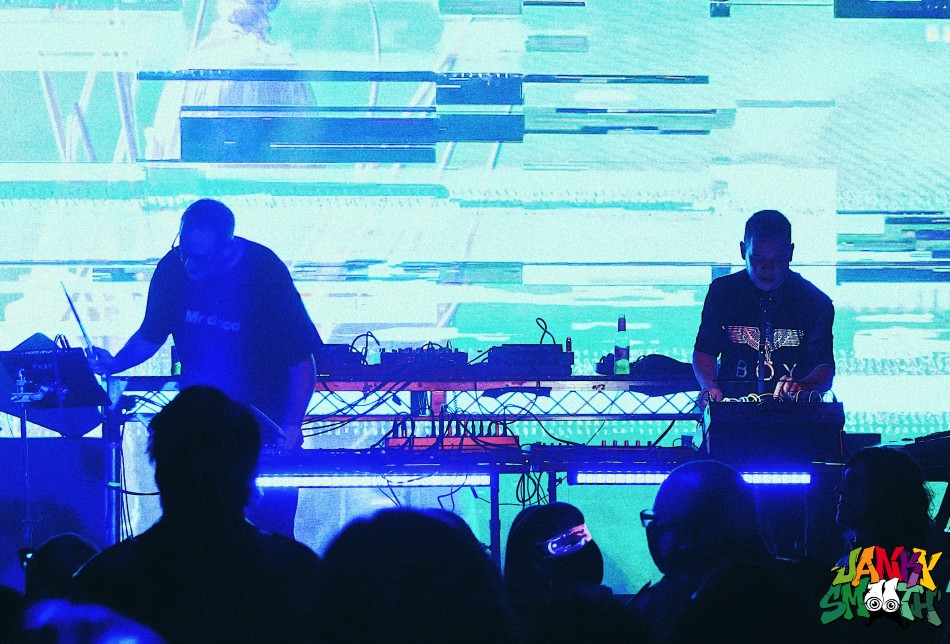 It has been awhile since my last Das Bunker and as a result, my mental health has suffered but the combination of Pixel Grip and Spike Hellis on the line up had me fucked up. Adorning myself in the blackest of the black, I traveled toward the lights. A Yang looking for it's Yin and all the stunning mutants littered through this character filled venue were beautiful, aloof and might've been searching for connection, sex and/or cocaine and other substances to fuel whatever was going to happen on this night.
Das Bunker archives at Janky Smooth
And what happened was significant. First off, I was here to see Pixel Grip. Their early evening performance at Substance in December was understated in the line-up but revelatory and I dove into them head first after that show. Unwillingly born into the defunct but never dead legacy of Wax Trax records via the suburbs of Chicago, Pixel Grip first formations were molten, erupting from high school misfit kids and cooled to form it's current core. Pixel Grip have described themselves as Club Pop and I would append as the eye of the beholder, Domme Pop. Empowered, melodic, rhythmic and bruisingly sexual. Their arrangements, production, songwriting and thematic artistry are magick in the studio. Their live performance is a case study on how to be a band that plays digital instruments.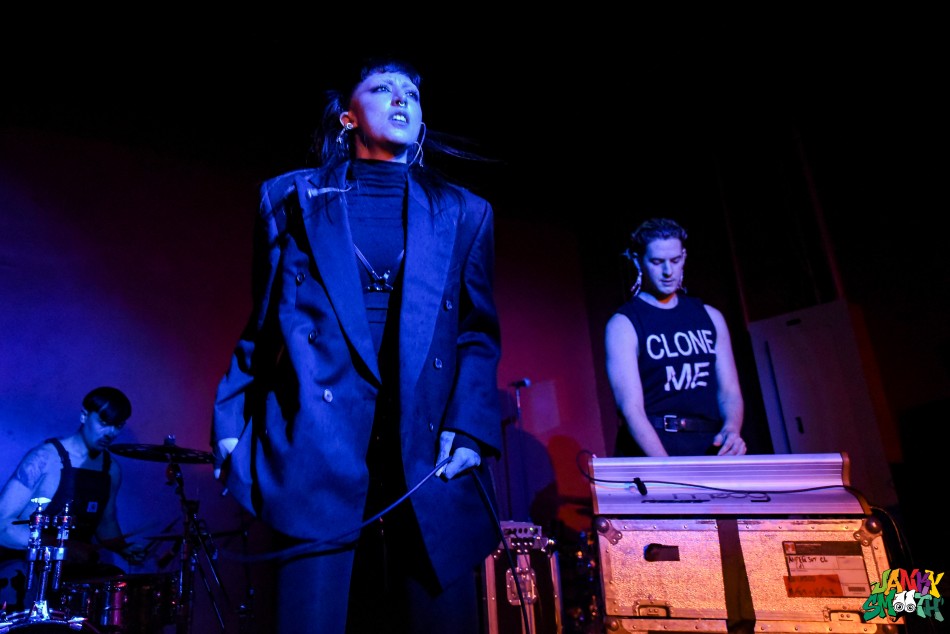 Oddly, one of the lower rooms served as the stage for both Spike Hellis and Pixel Grip. Maybe to insure there were bodies on bodies. The crowd spilled out of tunnels and people were pressed onto the bar when Pixel Grip began their set. The sound design and arrangements by Jonathan Freund, Tyler Ommen clicking in on the kit and total kontrol in the vocals, body movements and facial expressions of Rita Lukea live and in person summon all the gods of Dark Wave, Industrial, synth pop, Peaches and the goth lords whose spirits Pixel Grip invoked off their 2021 album, Arena and their debut- Heavy Handed.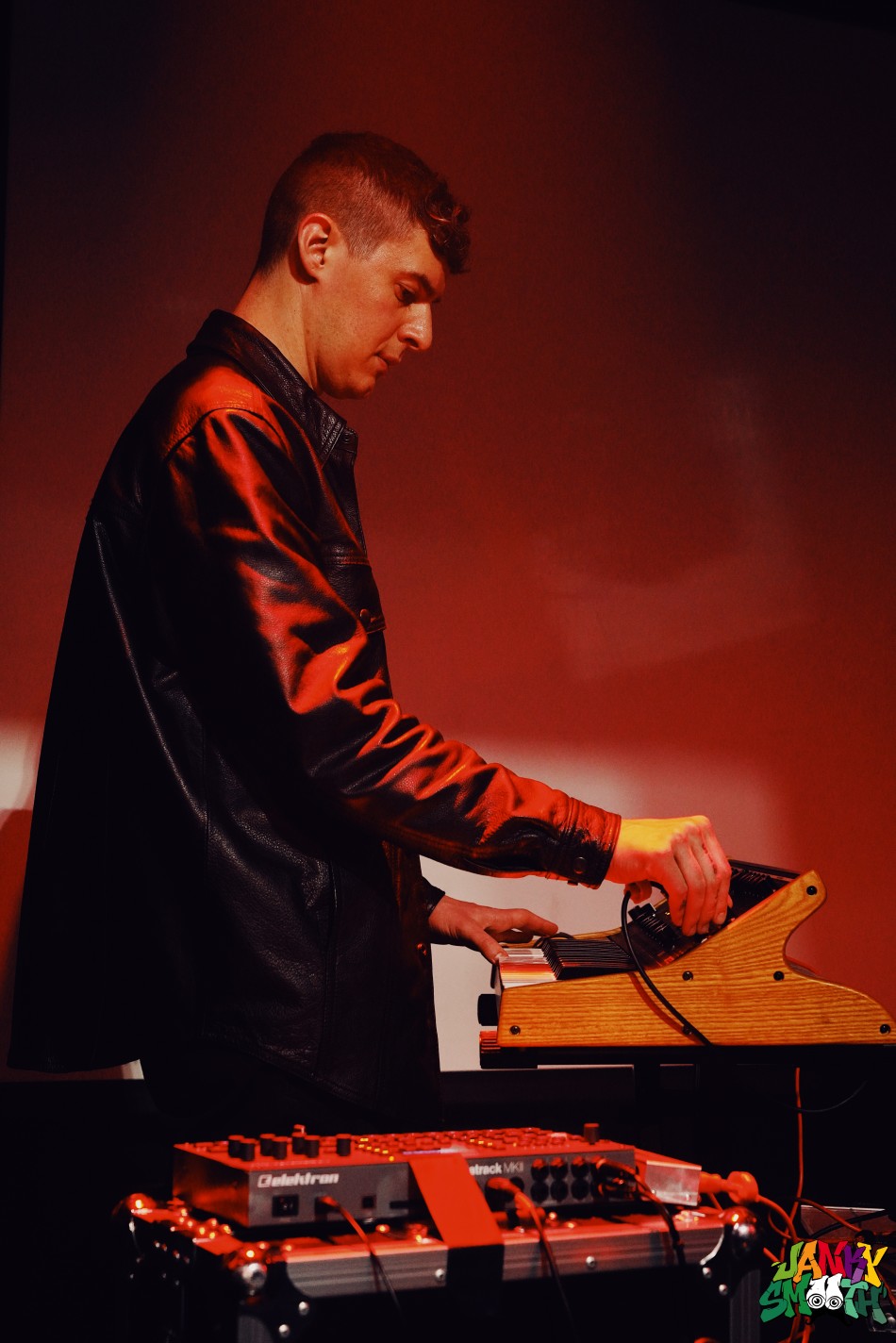 Certainly not overshadowed on this night at Das Bunker, Elaine Chung and Cortland Gibson aka, Spike Hellis unleashed their rhythmic, dystopian EBM assault on the dance floor. Though many may have moved, most were mesmerized by the pulsing strobe as the backdrop to a perfectly mixed vocal, buried undead in the mix. From afar, all I could see was the head of the beautiful beast violently swaying to the frenetic yet somehow, calming assault of rhythmic synth icicles stabbing into my soul. I've missed Spike Hellis live until now despite seeing them on a number of L.A. lineups in the last few months. I will now dive deep into the dark pool that is the young catalog of EP's , with their first full length album ready to drop in April 2022. Will report back.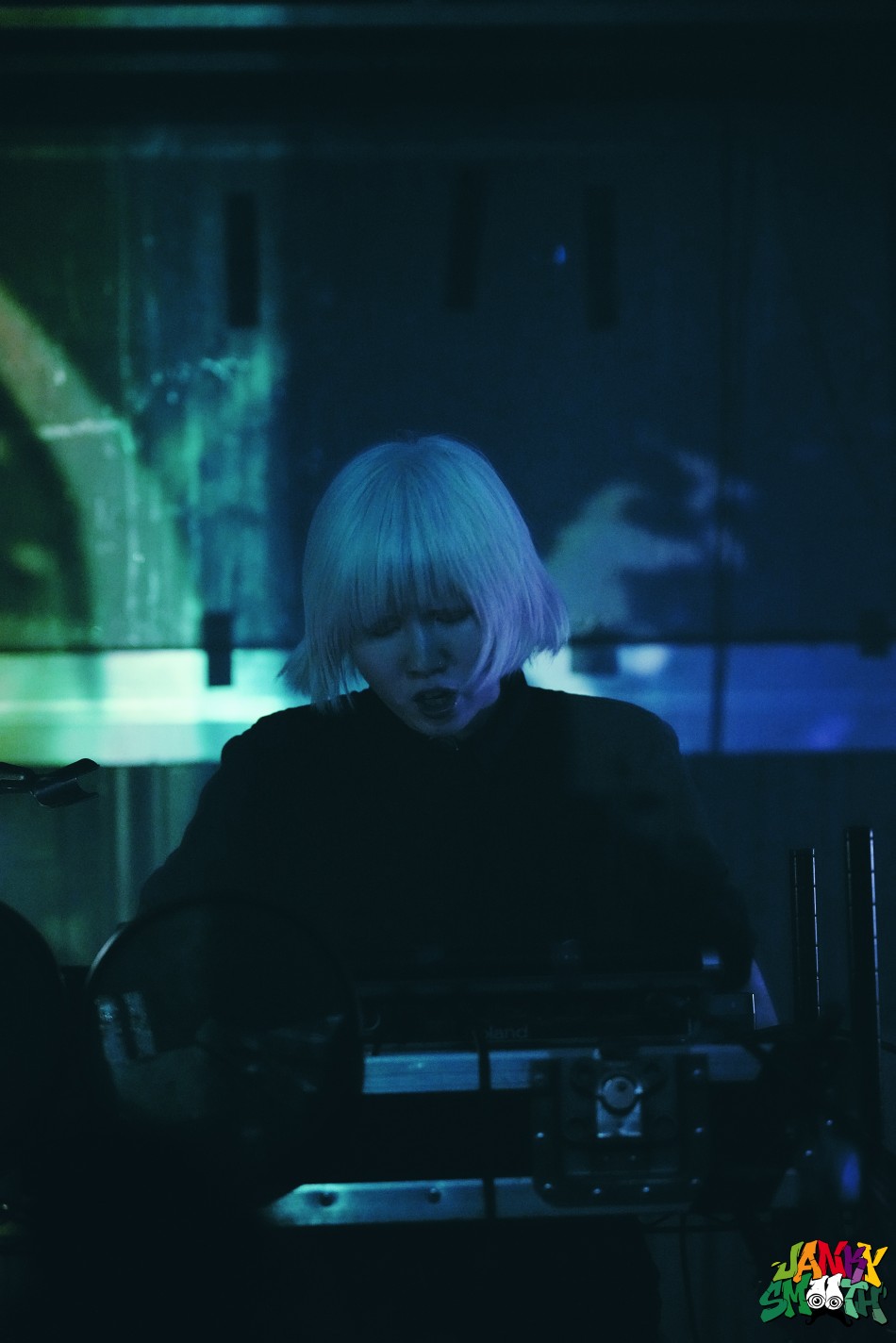 Unfortunately, I missed Black Light Odyssey chasing my Yin elsewhere out of the Catch One demilitarized zone but I checked out out their Nov 2021 Kontrol EP and I wish I hadn't missed them. Especially since they played the main room and the only thing missing from my Pixel Grip and Spike Hellis experience was the room I needed to dance. Alas, not every battle is one. Until next time, Das Bunker- you magnificent bastards.
Words: Danny Baraz
Photos: Rosselinni Rogel