Defenders of the Underground: AFI at the Palladium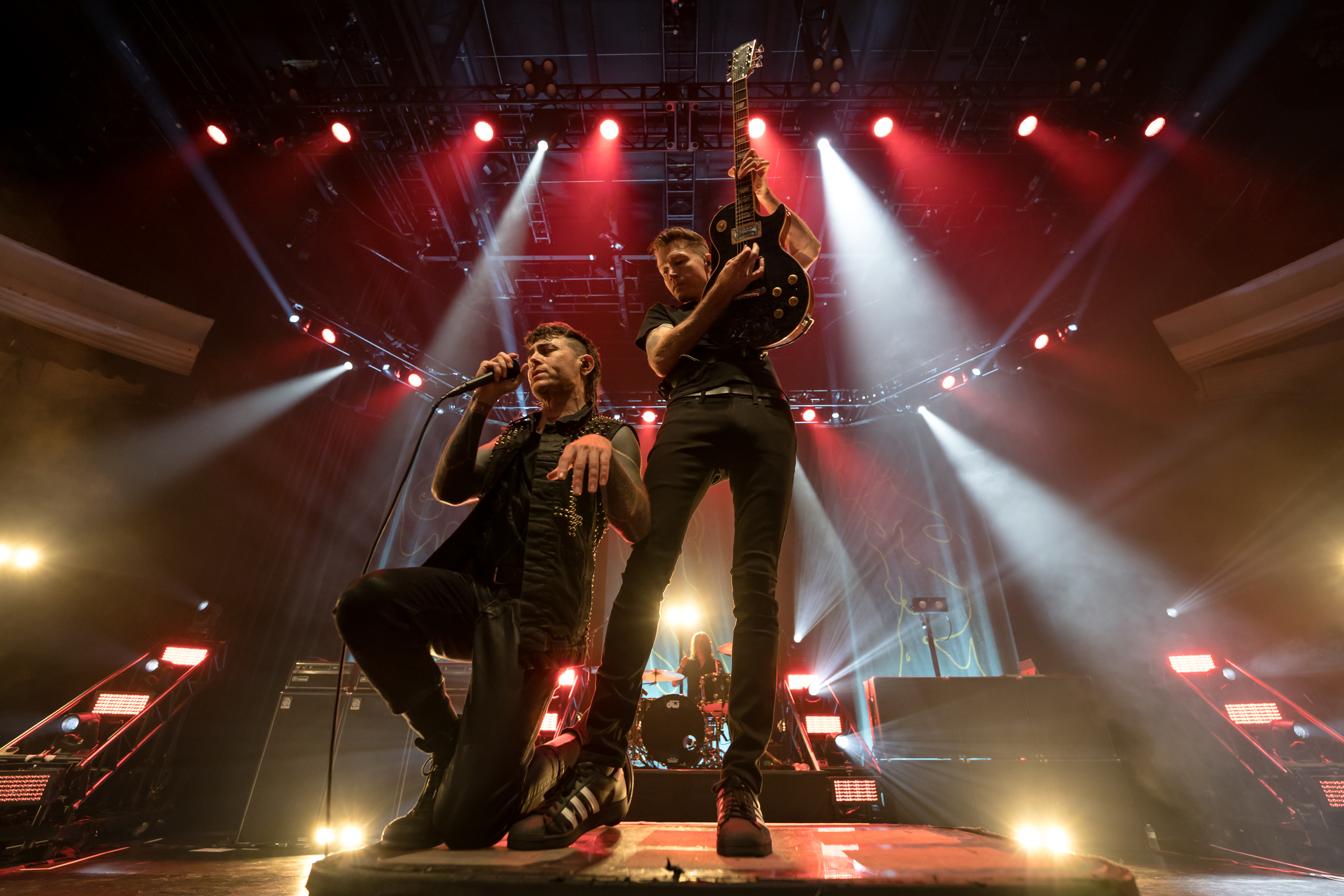 Everyone wants to see an old school AFI set. The band tries to appease these pleas by giving fans a few crumbs from the latter part of this era, with songs like the anthemic opener, "Strength Through Wounding" off Black Sails in the Sunset, or "The Lost Souls" off Sing the Sorrow's precursor, The Art of Drowning, or their closing song, which had the Palladium screaming with joy, "Totalimmortal" off the All Hallow's Eve EP.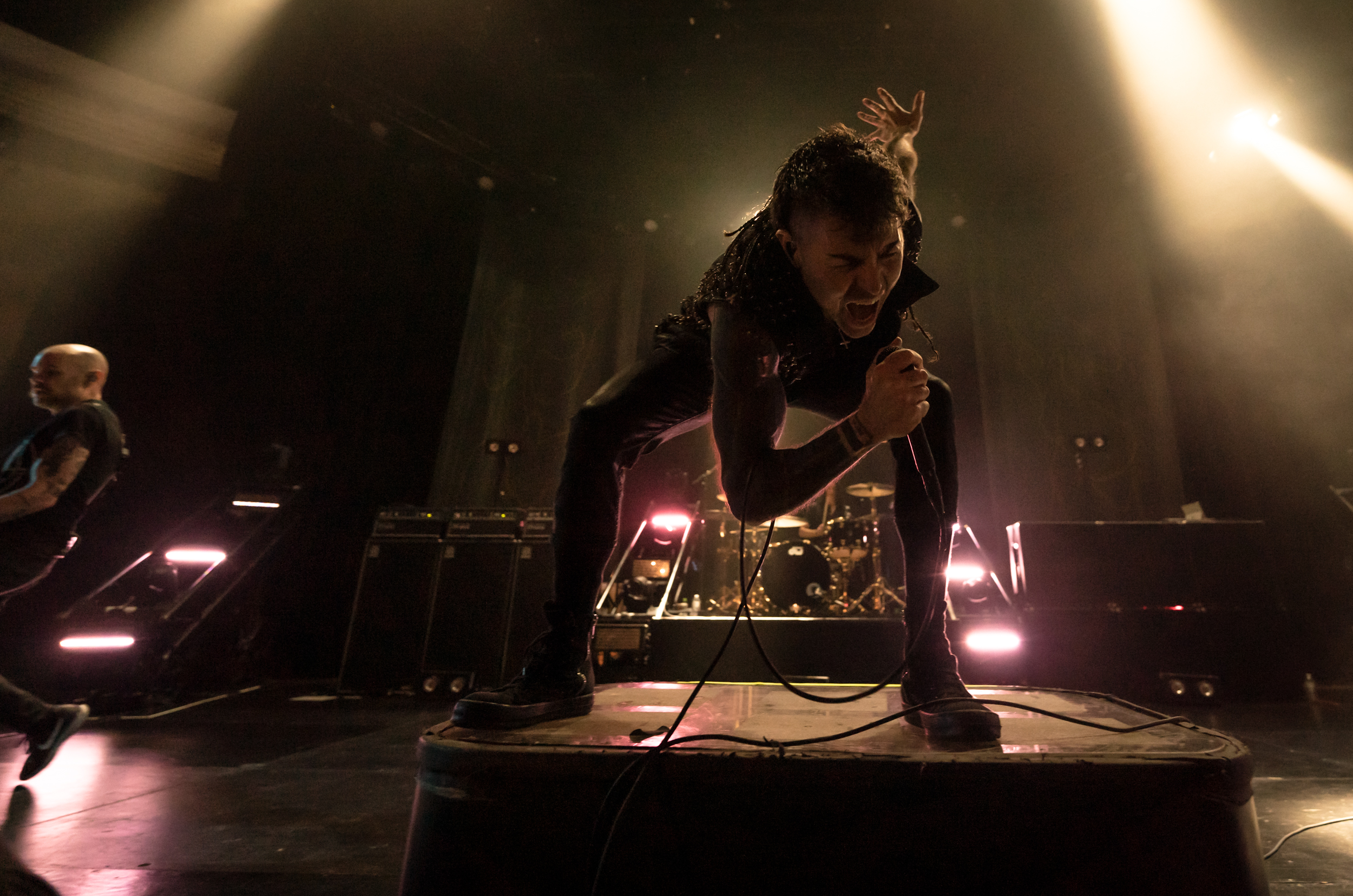 I would like to join my underground brethren in demanding only the most punk and hardcore output of this legendary band, however, I can't. After seeing AFI's Hollywood Palladium stop on their Bodies tour last week, I think their show is perfectly astounding as is. There is no going backward for AFI. They realize this and instead of sinking back into their roots, they choose to raise up the bands in the same position they once were. Whether in the worlds of hardcore or post punk, those who've been around LA know Davey Havok frequents our underground scenes with a sage's watchful eye. He takes many young bands under his wing to mentor or tour with. That's why, whether we're talking about the punk, hardcore, or goth scenes in Los Angeles, AFI are the defenders of the underground.
AFI's moment of evolution was triggered in 2003, with the band's breakout album, Sing The Sorrow. For those in high school at the time, you'll remember how huge this album was. "Girls Not Grey" and my favorite song by the band, "Silver and Cold", still resonate today like they were released last week. The Palladium was singing them all together as if twenty years hadn't past since the album's release. The band's second most acclaimed mainstream album was the follow up to Sing the Sorrow—DECEMBERUNDERGROUND. With songs like "Miss Murder" becoming canonical works in AFI's tenure.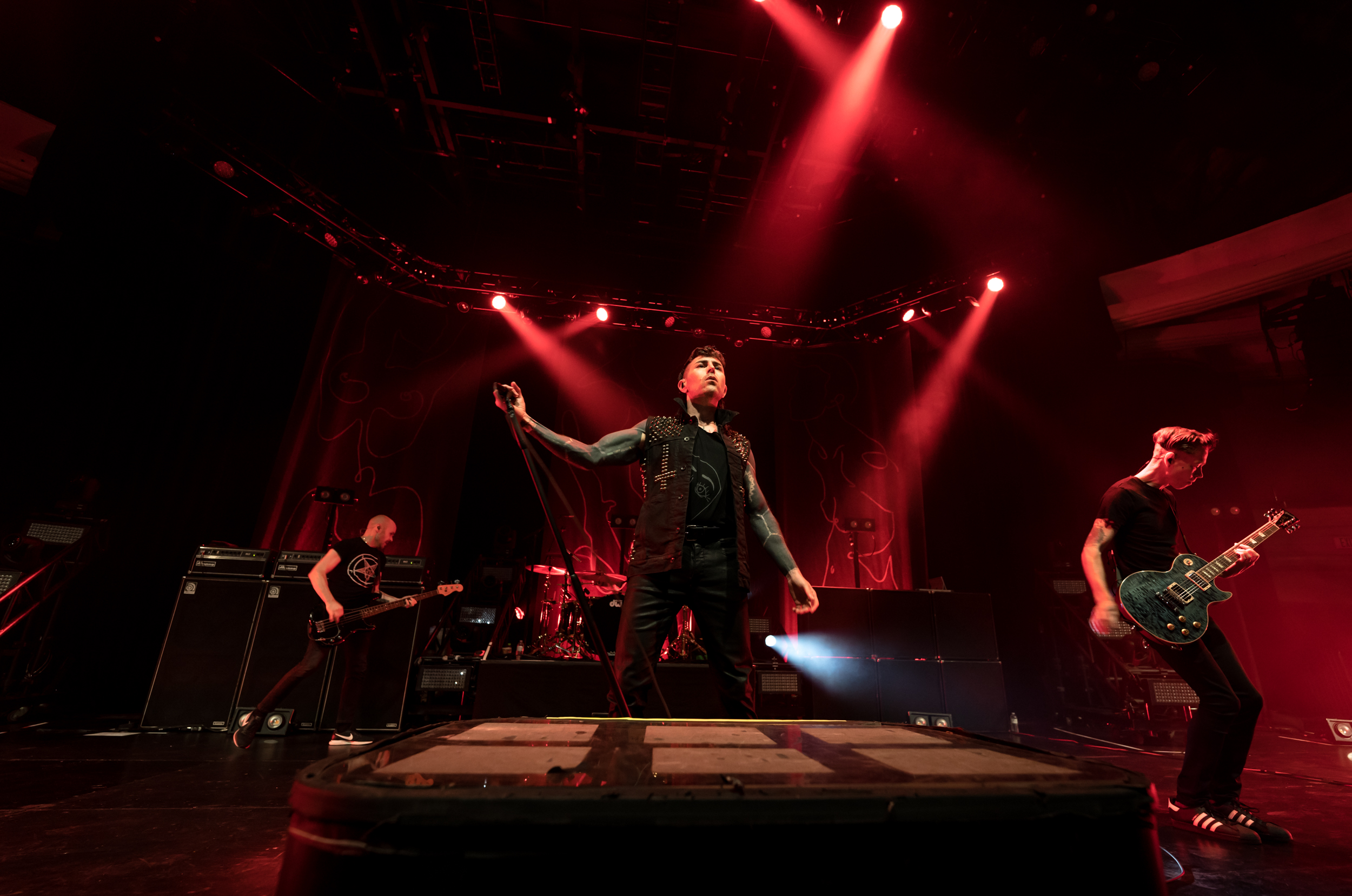 I tend to stay clear of punk bands that rise to this level of fame, opting for club shows with bad lighting and brutal weirdos everywhere. I had never seen AFI live though, and the thought of a Palladium full of goths and punks singing "Your Sins Into Me" was a thrilling prospect. The band was pure perfection live, marrying punk rock energy with drama and ballet, in the forms of Davey's stage presence and Hunter Burgan's jumping kicks.
The band released an album in 2021 called Bodies and it was cool to see how they didn't make such a huge fuss over live music's extended hiatus and instead just went for the realness of going into the songs, letting their music speak for itself.
The hardcore ferocity that fueled the band's early releases doesn't necessarily permeate all their songs to this day. However, the band can access that mindset at will as they proved time and time again throughout the set. If you were to ask me, if I would suggest a D-beat street punk see AFI, my answer would be a definite yes. And if they were to scoff at me, once they were at the show, I think they'd be swayed to my side after a whole set of the anthemic, rebellious punk rock that AFI has been making for the last thirty years.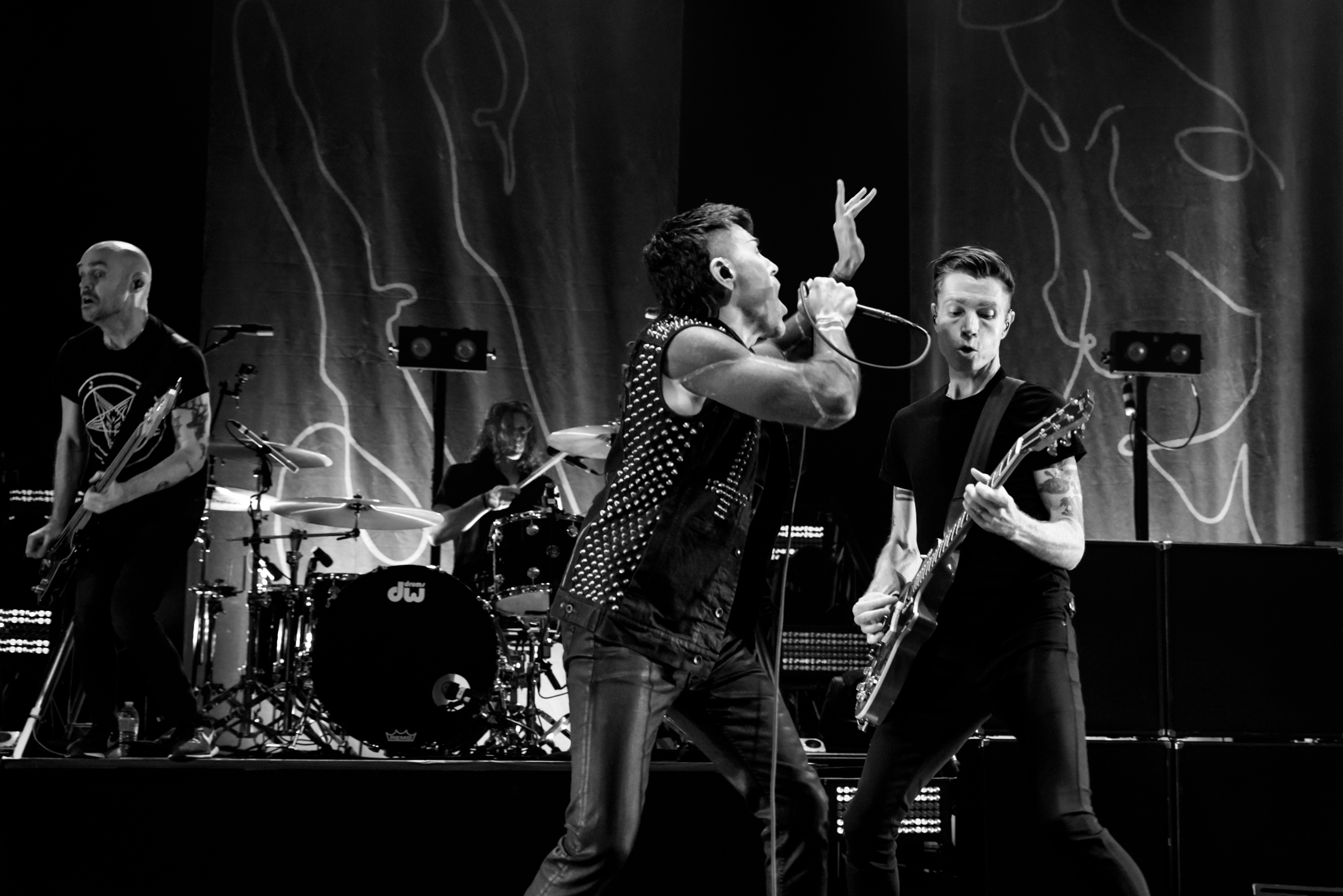 Words by: Rob Shepyer
Photos by: Steve Rose