New Album Review: Courtney Barnett- "Sometimes I Sit and Think…"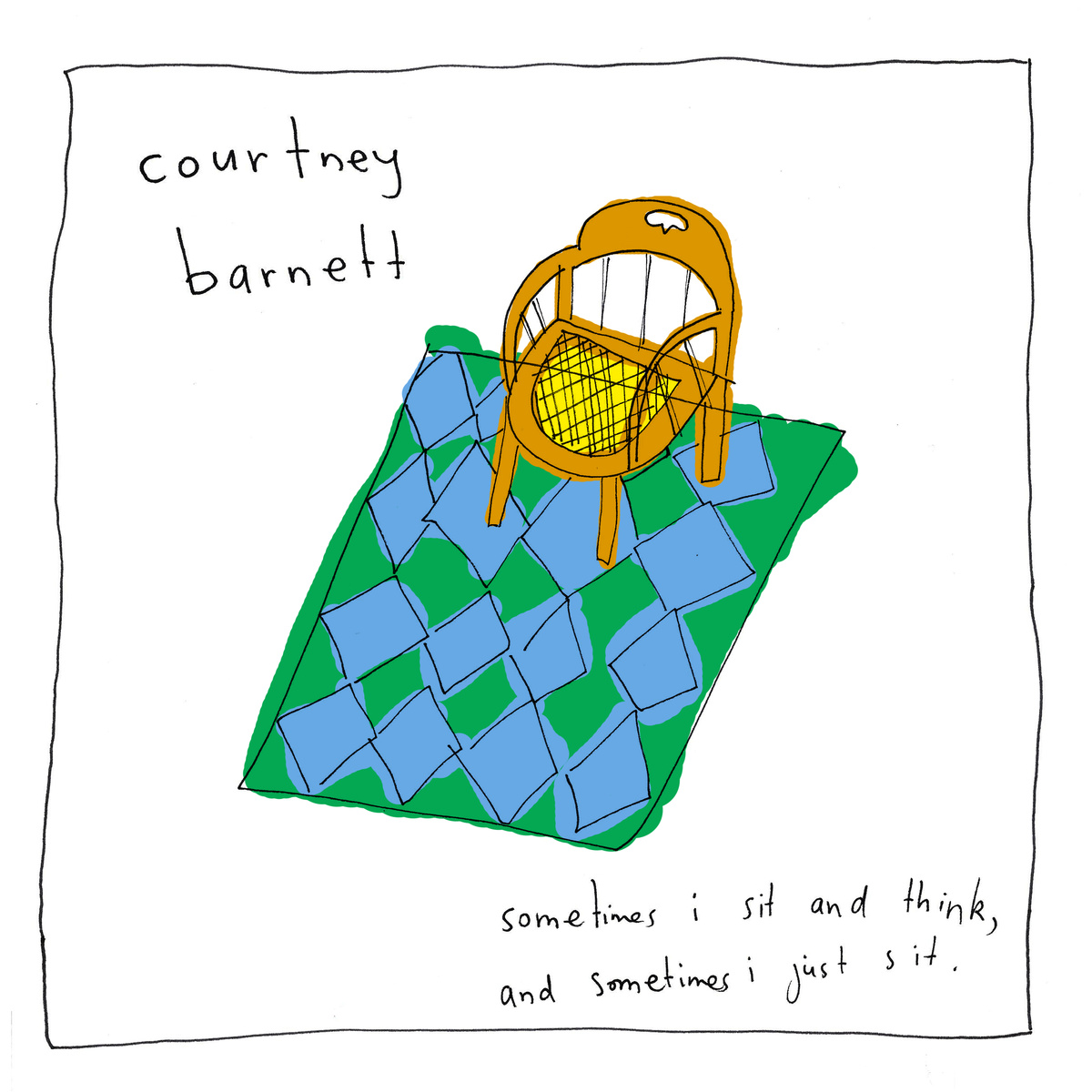 For all intents and purposes, "Sometimes I Sit and Think, and Sometimes I Just Sit" is Courtney Barnett's first full-length release. 2013's "A Sea of Split Peas" combined two previously released EP's into one epic debut that garnered international praise and attention but it was a musical relay race that connected two short stories into a novel. Let's face it though; You only have one chance to catch the audiences attention as an "unknown" and after "Split Peas", Courtney Barnett is a known and beloved musical commodity.
Sophomore releases are so important. The pressure is so high to prove to the audience and most of all, yourself, that you weren't just a fluke and Courtney Barnett is most definitely, NOT a fluke. "Sometimes I sit and think…" builds on the achievements of the first two EP's impressively. Barnett's spoken word lyricism is once again on full display but there is just enough more melody so as not to be repetitive or mired down in the apathetic melancholy that is prevalent in her vocal tone and lyrical content. There is also more dynamism from track to track. The song, "Small Poppies" is full of down tempo blues guitar mastery and shows new dimensions and texture in her vocals. It builds from the beginning of the track and peaks into a raw but controlled crescendo.
The albums first single, "Pedestrian at Best" intelligently draws from the formula that propelled her initial popularity. It's the perfect track to draw her audience back in while the rest of the album eases fans into new vibes.  I typically run the other direction whenever I hear the term, "matured as an artist". Almost every time that sentence is used about an artist I love it means that the raw elements that drew me to a musician are missing from their newest work. In Courtney Barnett's case, it is an apropos description of a subtle but welcome evolution in her work.
Overall: 9 out of 10
Quick Look: A Moody Rocker
Sounds Like: Verbosity at the Crossroads
"Sometimes I Sit and Think, and Sometimes I Just Sit" drops on March 23rd on Mom+Pop Music and you can stream the new album here
You can pre-order the new record here