Take This: Nature World Night Out Ticket Giveaway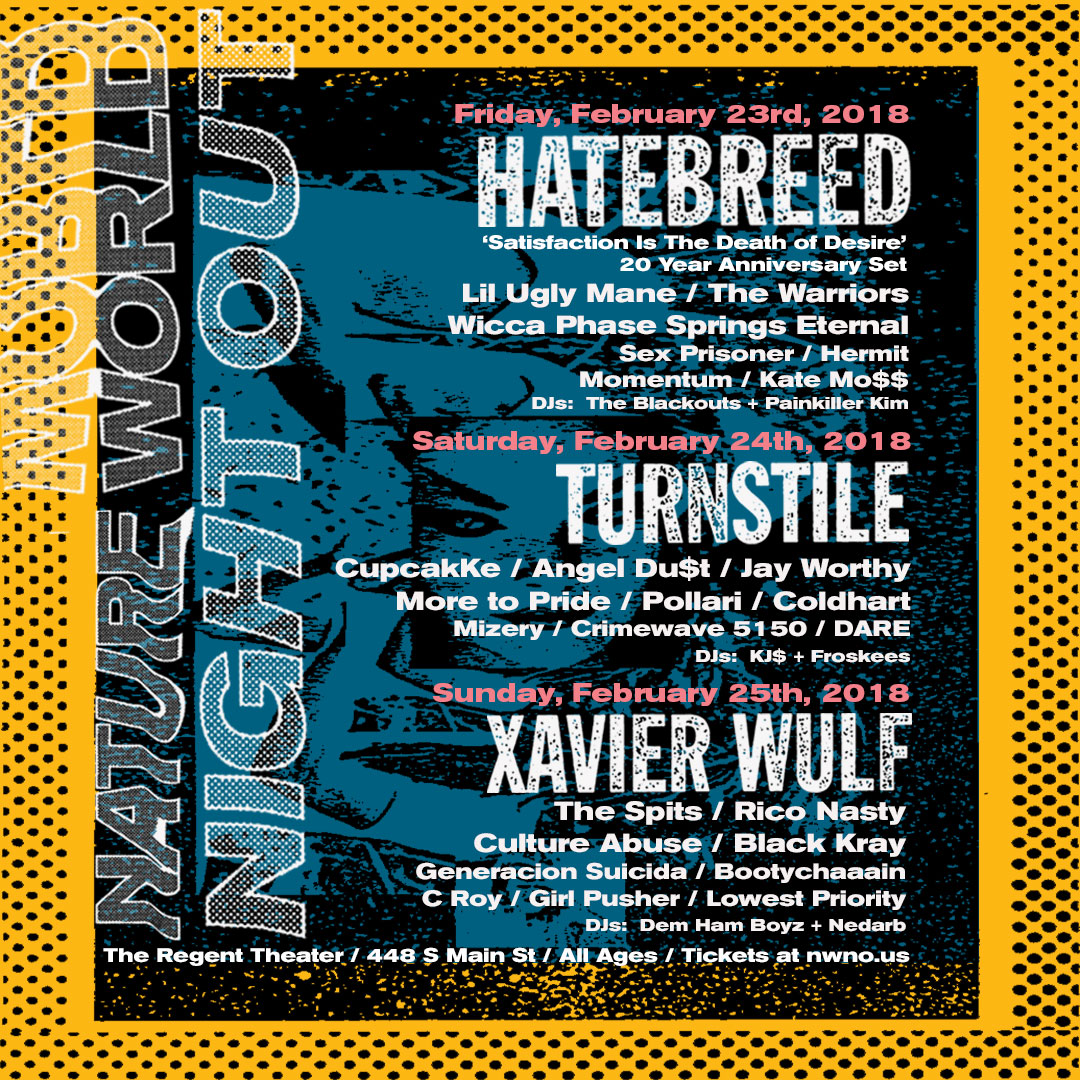 Like hardcore? Like hip hop? If you said yes to both then boy, do I have a giveaway for you! Nature World Night Out rolls out to the Regent Theater for three days and nights of underground hardcore, rap, and punk rock. Whether you want to sing to Angel Du$t, slam to Hatebreed, or twerk to CupcakKe, this festival has it all. Straight up, and I'm saying this from experience, I can't think of a festival that gets more turnt up and this year they've moved the operation from Union to the Regent, so it can only get crazier.
Janky Smooth is giving away two three-day passes to one lucky winner.
Contest Rules:
Share or retweet this post on Facebook or Twitter or repost the flyer on Instagram. Then tag @Jankysmooth and @Nature WorldNightOut in your post to enter for a chance to win 2 three-day passes.
Winner will be announced Sunday 2/18/2018