When Words Fail To Describe A Band: Igorrr at the Echoplex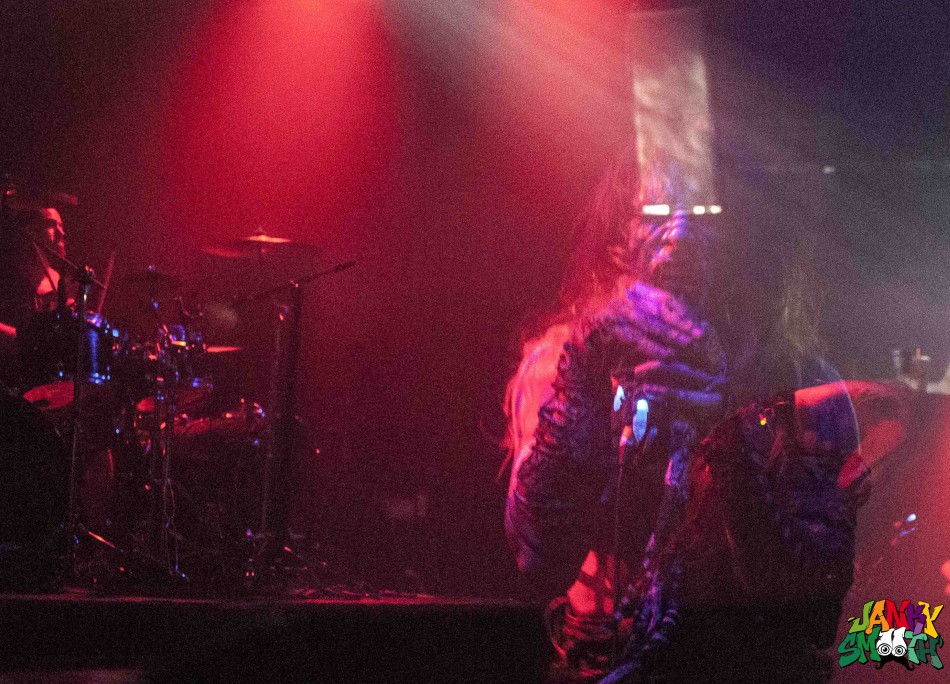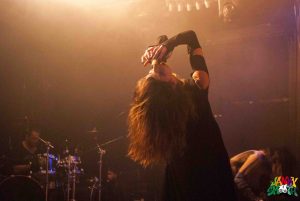 Intrigue is the best motivation to get your ass out and to a concert. Seeing a band you've been dying to see forever or being a super-fan and seeing your favorite band for the dozenth time are cool too, but never having listening to a band and only hearing a certain curious strain of hype around them, that's the sweet-spot for a music blogger.
Of all the bands I've ever seen, none have summoned up as many descriptors out of me as Igorrr and certainly "curiosity" is one of them. I first heard of the band from a podcast with Metal Blade Records owner Brian Slagel, the label notorious for introducing the world to a little band called Metallica. On that podcast, Slagel boasted that Igorrr was the newest band on his label that he was excited about and even he failed to describe the band with brevity. Hailing from France, a country that has only seen its biggest metal acts in the last two decades (Gojira and Alsace), what Igorrr does is combine almost every musical genre under the sun and pack it into an industrial-metal frame. As strange as that is to imagine (or maybe it isn't these days), the anticipation leading up to their set was so thick, it could be sliced with a knife by any of the odd mesh of concert-goers.
I saw cyber-goths, metal heads, crust punks, and circus folk. The people were as varied as the headliner's sound. Prior to Igorrr though, the night began with another electronic metal performer that's garnered plenty of praise and demand, and that's Gost. Along with Perturbator, Gost has made EDM palatable for metal heads. That's not to say you'll be seeing anyone wearing a Deicide T-shirt dancing with glow sticks anytime soon, though.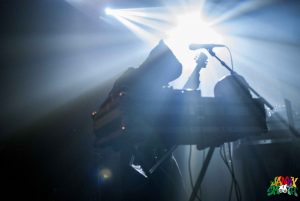 Gost came on stage in full black attire, a solid black mask hid whatever on Earth could be behind there. He took to his DJ deck and along with a coffin shaped guitar, began pummeled us into rhythm and groove. His brand of EDM used what I consider crust beats. His music makes plenty of room for noise, distortion, and glitch where more mainstream DJ's would consider it anathema to do so. Gost revels in anathema, though. The music was hard hitting, every thud leaves a phantom crater in your chest. After playing for thirty minutes and making the crowd pick up a sweat, he left the stage to a hail of applause and praise.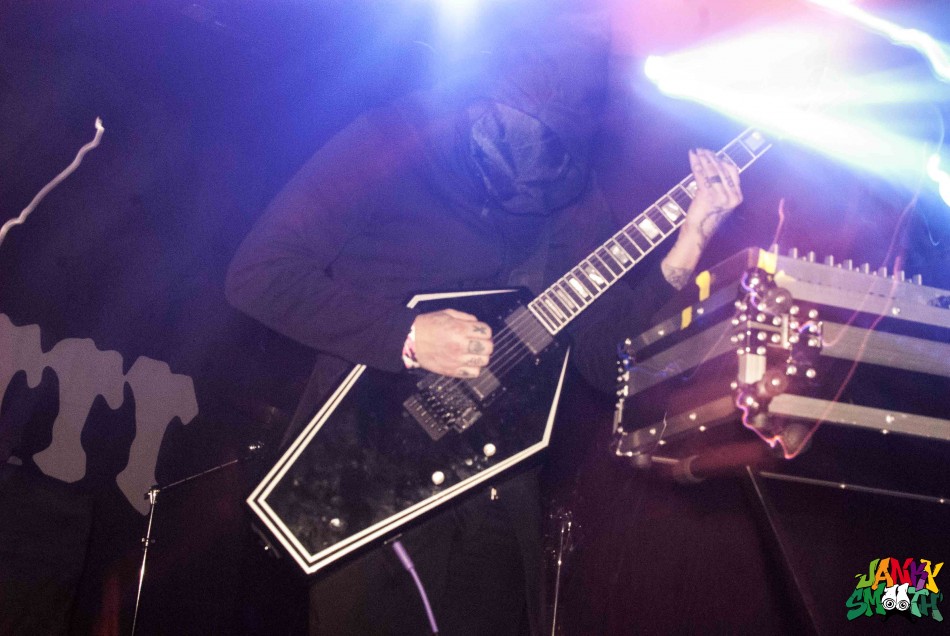 Before Igorrr went on stage, classical music played over the sound system and cradled us all to a divine tranquility. On my diet of punk, metal, hardcore, and industrial, I sometimes forget that classical music is a form of food for the soul that cannot be replaced by any other genre. Igorrr never forgot this.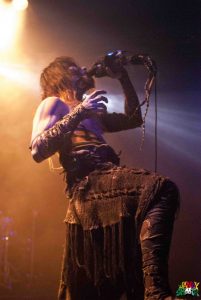 Igorrr's live drummer and producer took the stage first. On the surface those two appear to be the normies of the bunch but actually, the producer, Gautier Serra, is the genius behind the madness. Next, the band's female singer, Laure Le Prunenec, came on stage and completely blew everyone away with her vocal range. She can sing, bellow, shriek, and howl, and all with the ease of the fattest opera singer you've ever seen, only she just happens to be a black metal tenor. The band's male singer, Laurent Lunoir, who wears makeup to look like some kind of neanderthal shaman, shrieks and sings with just as much command.
This unholy union took the Echoplex into completely uncharted musical territory where these combinations came to a boil: opera, baroque, breakcore, death metal, black metal, industrial, dubstep, EDM, EBM, classical, jazz, klezmer, polka, circus, and the list goes on until eternity.
While I was kept a bit off-kilter by the music, the audience was eating up every last morsel of it, vigorously chanting the band's name at any pause in the set. Laurent and Laure would exchange roles on stage to deliver the songs that separately built the performance's narrative. Then at other times, they'd join each other to disharmoniously harmonize and destroy.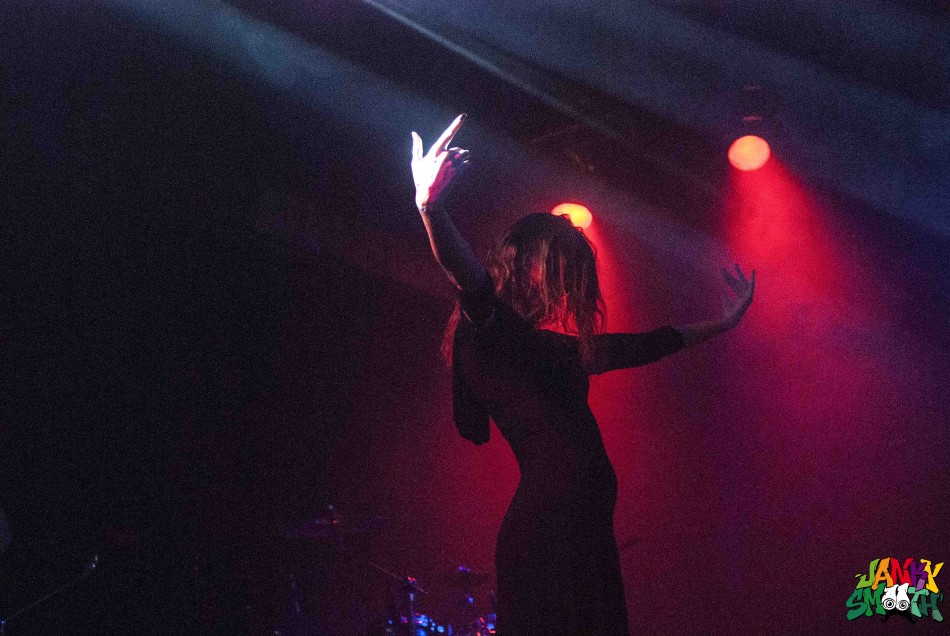 To finish on another food reference, Igorrr's music is like a three Michelin star chef reimagining a familiar and simple dish to people in a way they never thought possible. It was a stunning and unforgettable performance.
Words by: Rob Shepyer
Photos by: Grace Dunn