Luna Lodge: Moon Duo at Lodge Room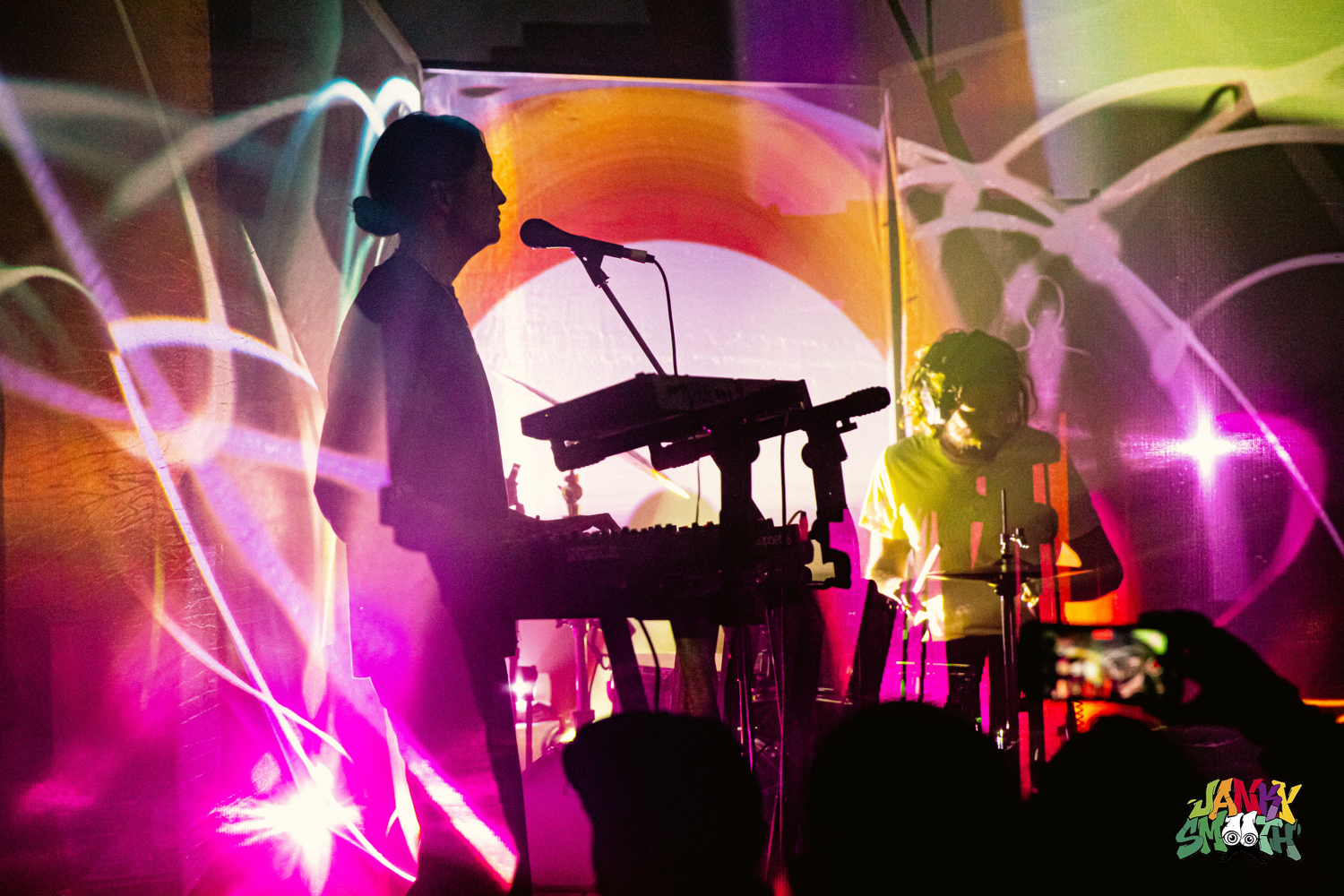 The moon had a strange glow on this Monday night. Its light was bright but diffused behind a noir Highland Park haze. It was other-worldly, as was the neighborhood. For those who don't frequent concerts on Monday nights, Highland Park can be a dead scene on a Monday. There's nowhere to go, nowhere to hide out but within a bustling crowd at the Lodge Room's loud and joyous happenings. No matter what sort of muted weirdness can be going on around Highland Park, so long as the Lodge Room buzzes, the beating heart of the neighborhood won't let the city flatline into irrelevance. It's this spirit that led the Lodge Room to 5 incredible years of music, making an unforgettable splash in Los Angeles music at its inception and now over its young life, we can see a scene its created that can be equated to the Sunset Strip in some senses, hosting a space for indie music of every variety to thrive.
This was my second time seeing Moon Duo at the Lodge Room but my first time documenting the experience. I had to write down my observations of this performance because its one of the closest things in music to bring you to the brink of your senses as you start to penetrate other dimensions. By delivering a symphony of color and imagery projected against the cube within which they perform, your eyes enjoy a feast that resembles a DMT trip while totally sober. Your ears are given the same bounty, riding melodies and rhythms like waves into realities of your own creation.
It's hard to take all this in and not get poetic about it. You experience something you can't quite articulate using material descriptors. I saw lights, streaks, dots, shapes and colors, yes…but I saw them dancing in some kind of machine elf jamboree. Only poetry does this band's performance justice. It's as if seeing Moon Duo at the Lodge Room is like taking a UFO to another planet. The cube is the ship, Ripley Johnson and Sanae Yamada are the pilots, the audience is the crew and the Lodge Room is the launch pad, fueling the ship's take-off by energizing Moon Duo with each obelisk painted on the walls. The set lasted about an hour and when we flooded the avenue afterward, we had to wipe the glaze off our eyes under the warmth of the moon. After five years of Lodge Room music, this show was the afterglow, marking the beginning of a new chapter.
Words by: Rob Shepyer
Photos by: Dillon Vaughn