Austin Shines On: Levitation 2022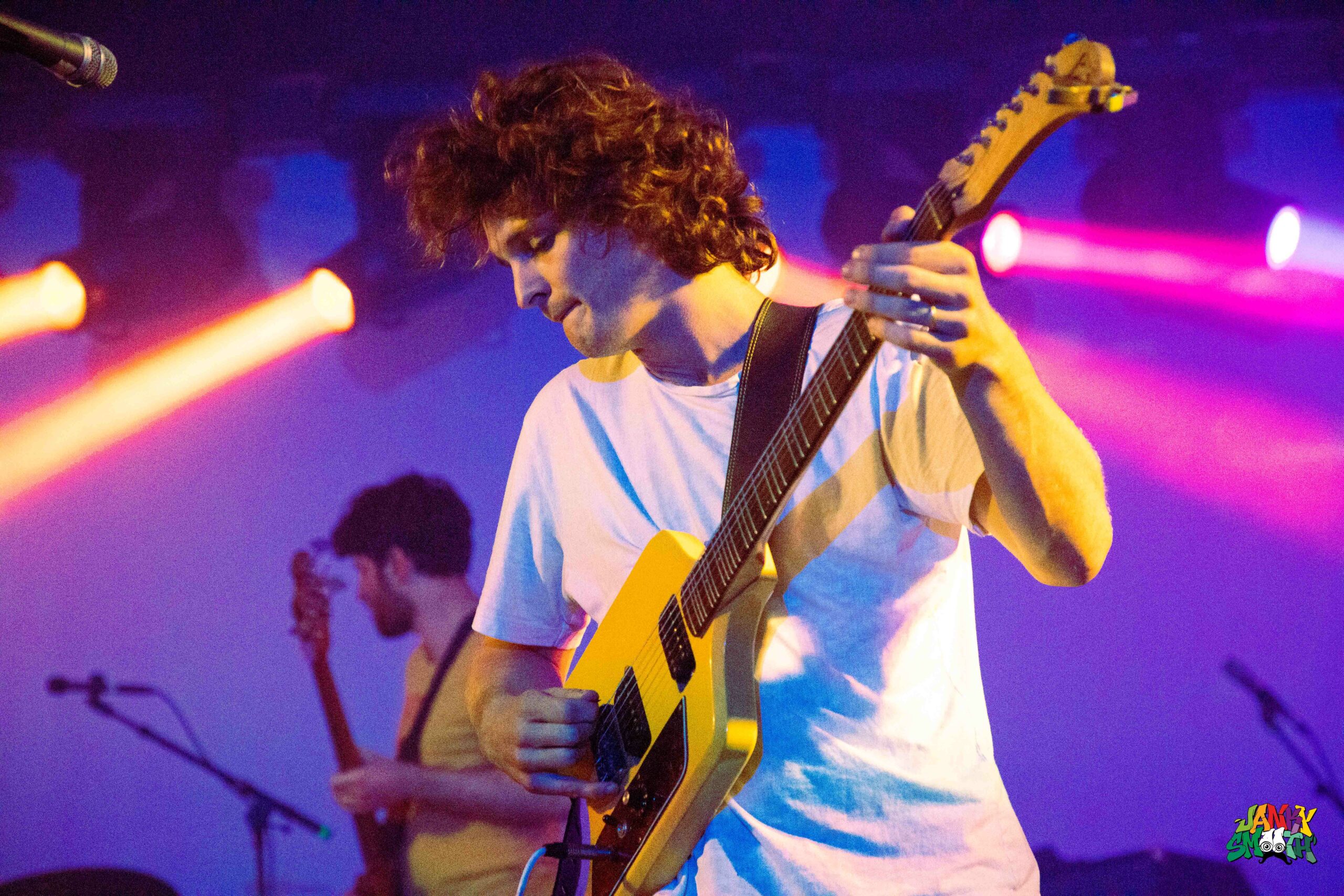 Words by: David Lacroix
Photos by: Grace Dunn
On a Halloween weekend, concert aficionados from around the world packed clubs in Austin's Red River district to the brim for 4 long nights of Neo-psychedelic music. Founded as Austin Psych Fest 15 years ago, Levitation curates compelling artists ranging from intimate performances by pioneers like desert-tinged rockers, Los Dug Dug's and post-punk godfathers, the Jesus and Mary Chain. No festival on earth presents the pilgrim with the enviable problem of too many fantastic concerts to choose from like Levitation.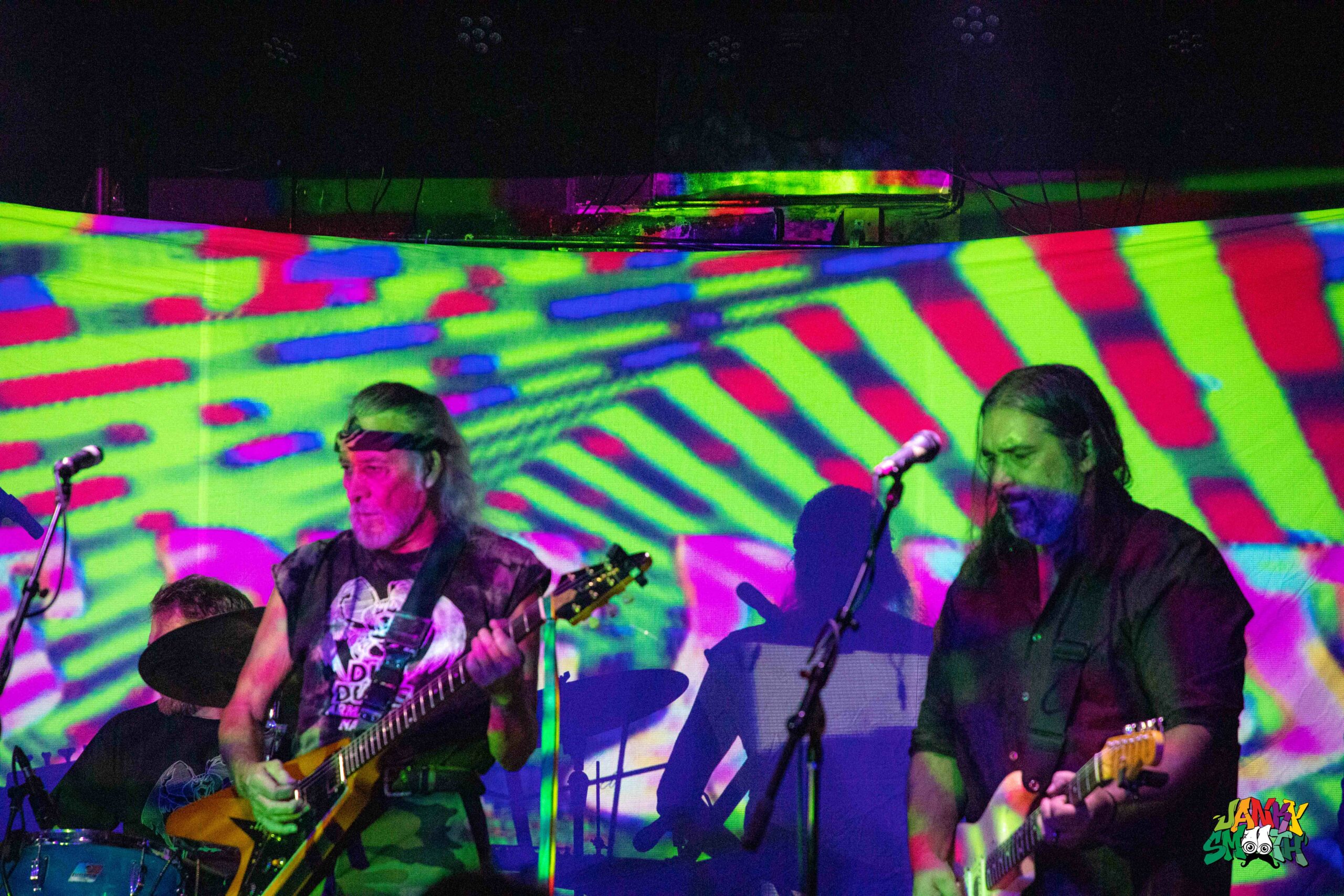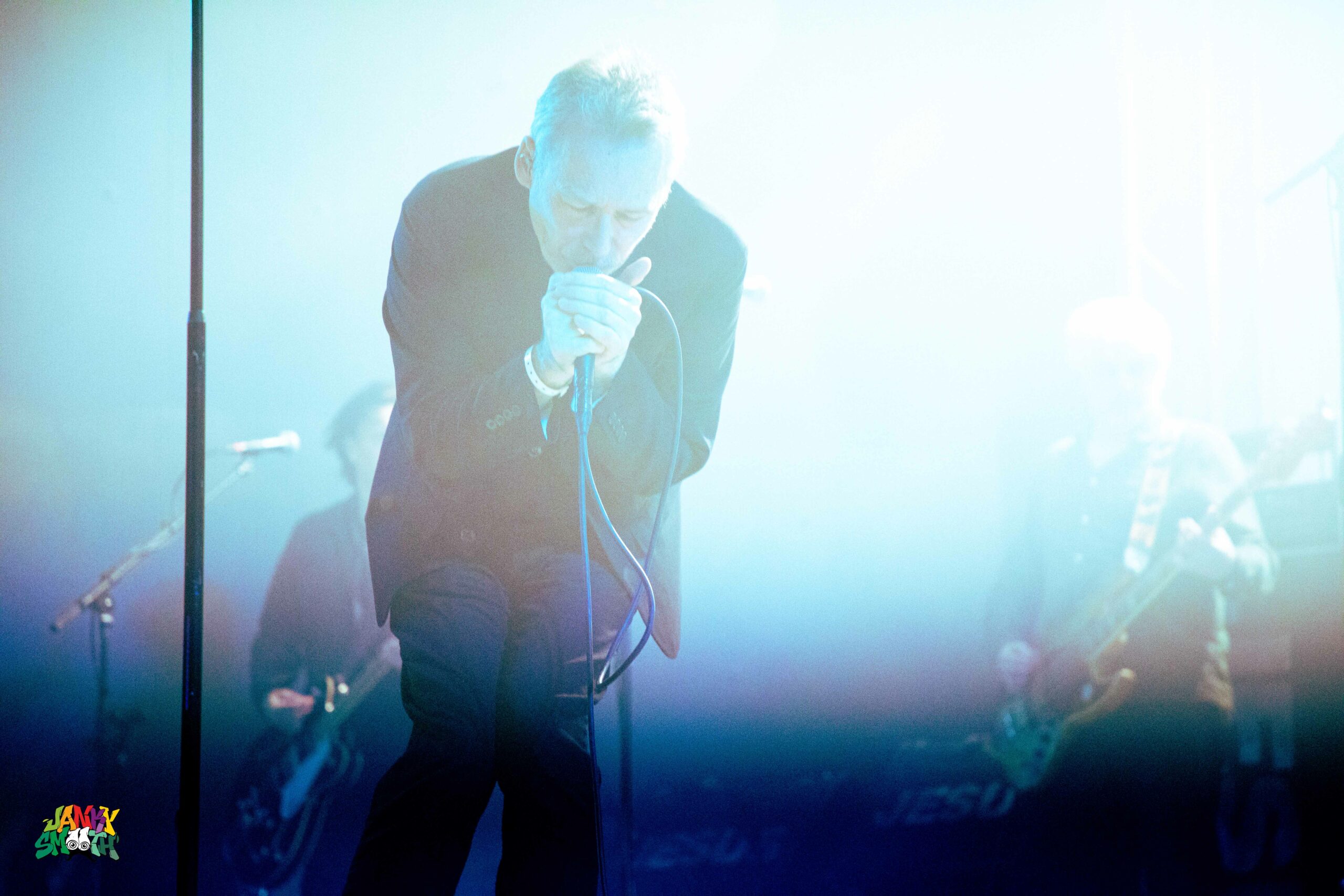 The city's culture lends Levitation much of its character, with the festival mostly spread around a few city blocks in the Red River district. All venues paint the skies with vivid projection light artwork. Levitation has long celebrated concert visuals; most shows featured either the twisted liquid light of Mad Alchemy or protégés of neo-psych visuals from Bob Mustachio, previous live visual artist for The Black Angels.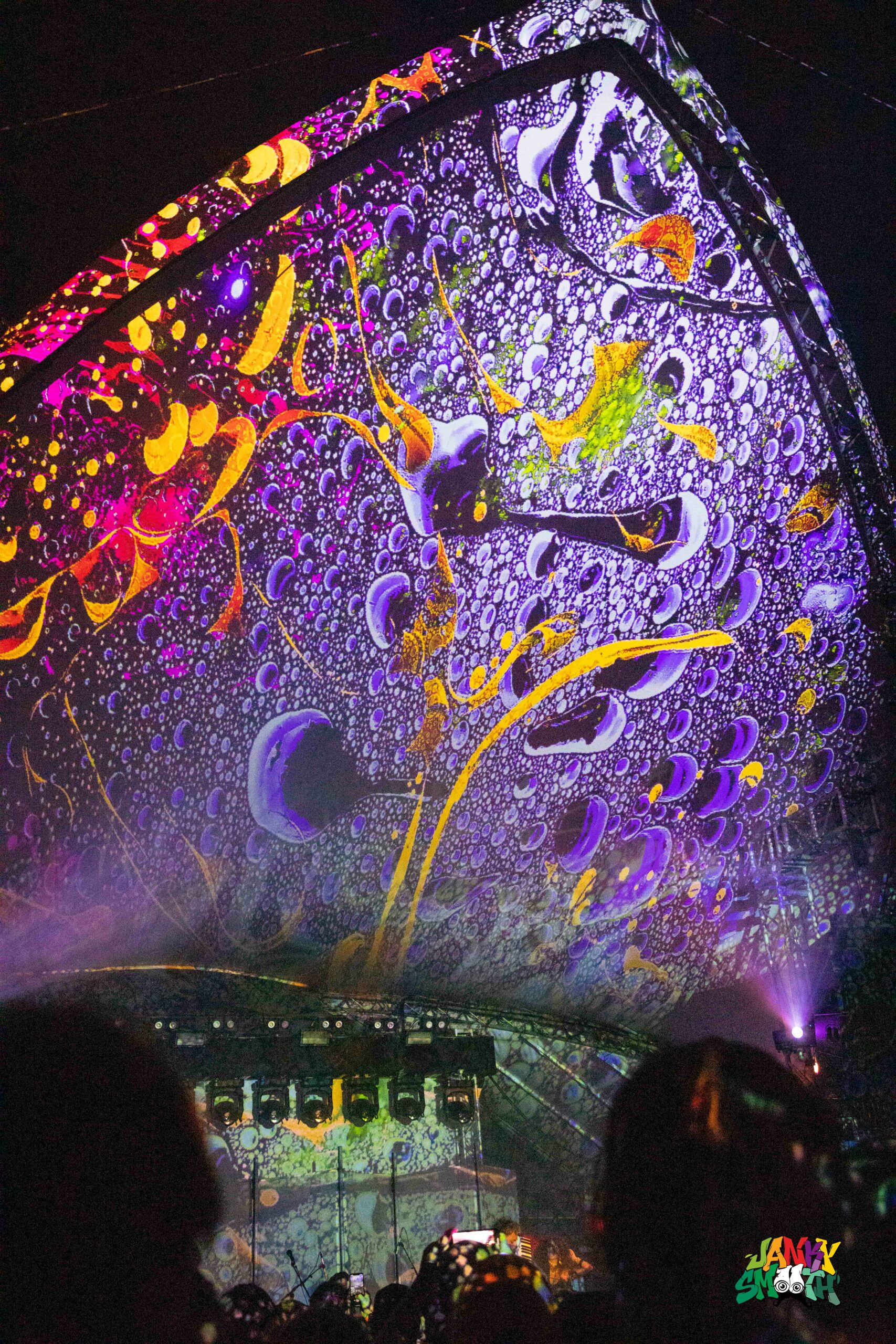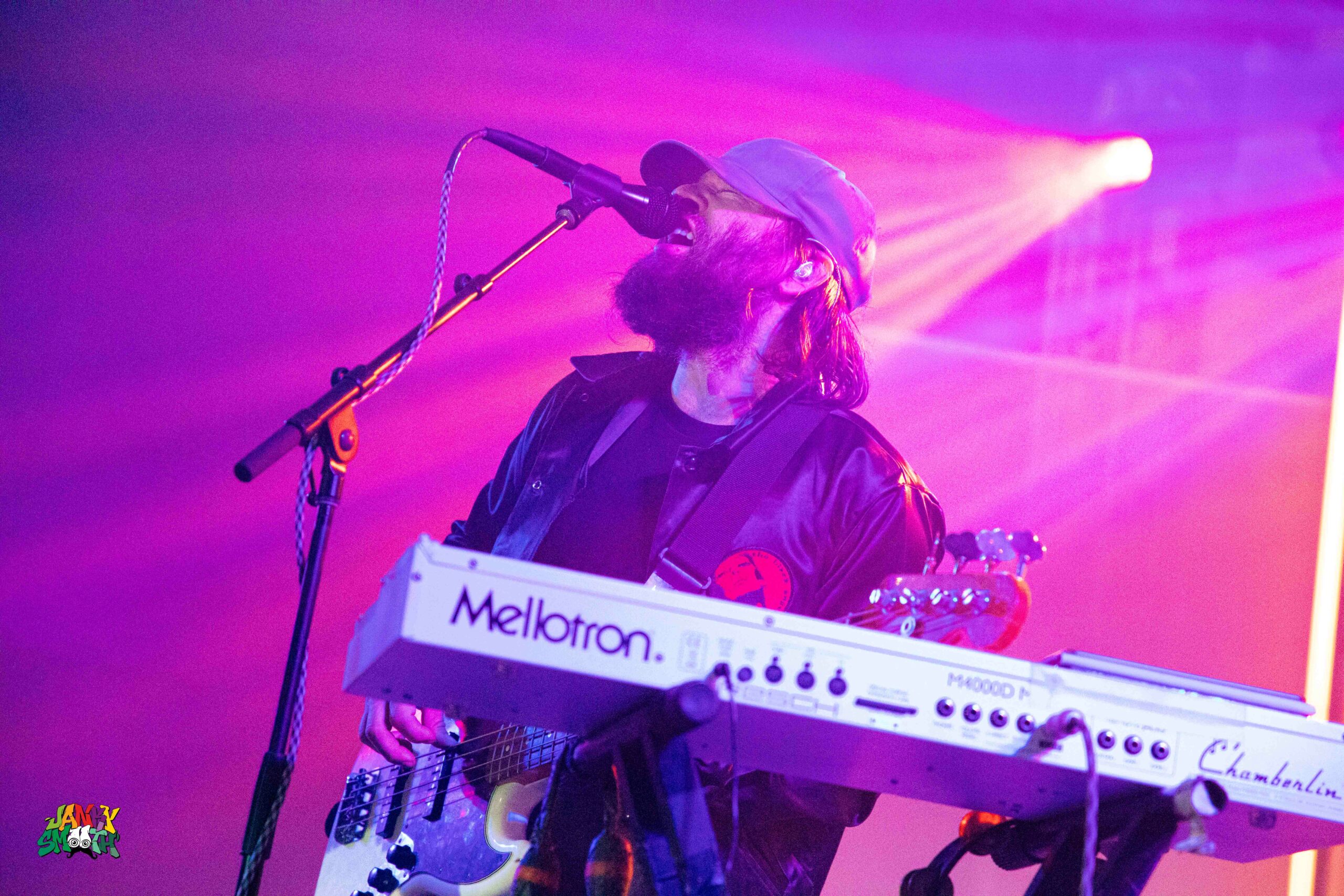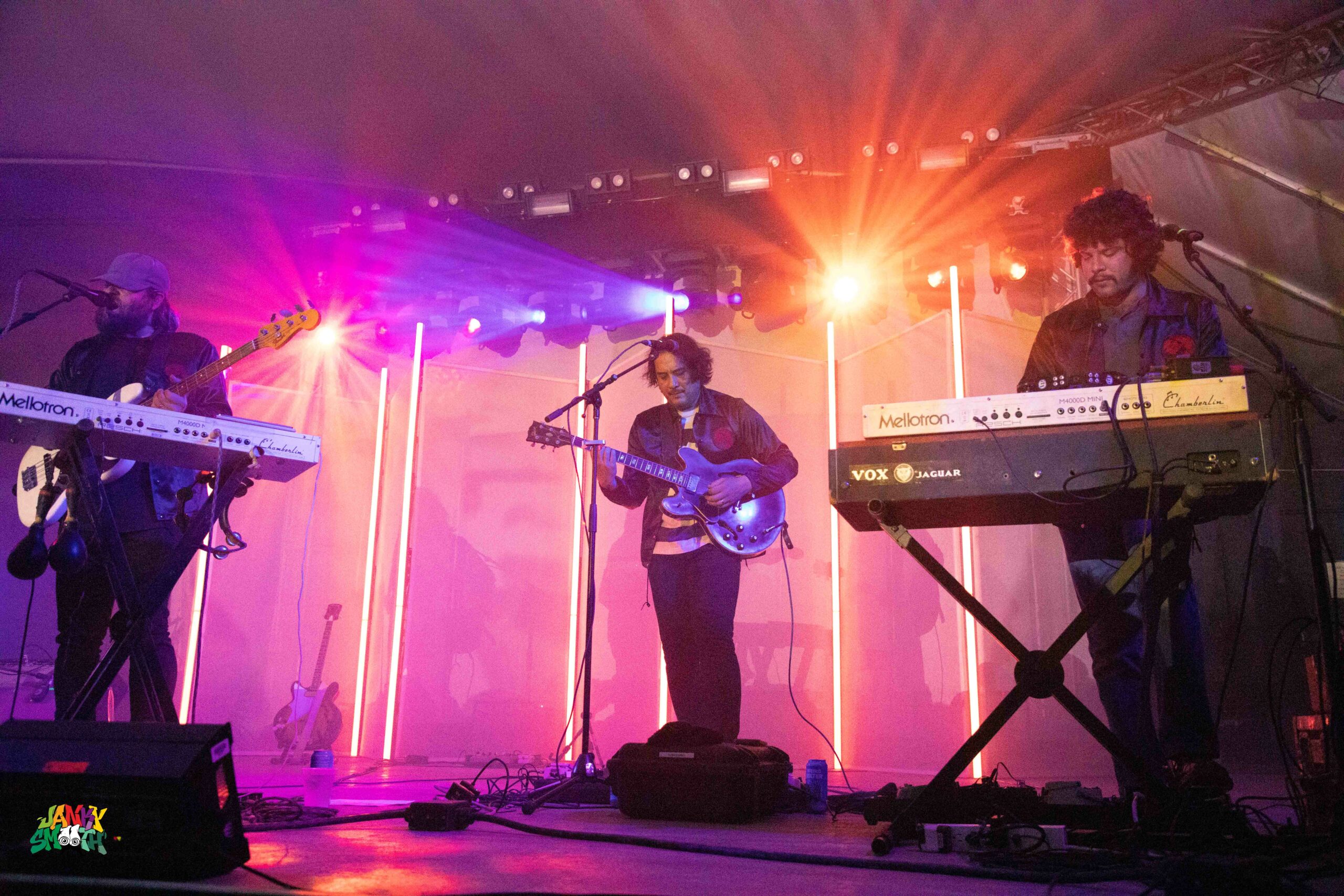 With a multi-venue format, the festival fell across half-a-dozen or so venues within a short walking distance. The crowd took some time before arriving at Stubb's but showed up in full-force for headliners, Jesus & Mary Chain. With guitar tones crushing like waves, Jesus and Mary Chain are a continuing influence on The Black Angels guitarist Christian Bland. Empire hosted two stages on Thursday night, featuring impressive performances from the twisted melodies of LA band, Paint, 70's Zambian rock outfit, W.I.T.C.H and mind-melting guitar solos from 83 year old Sérgio Dias of Os Mutantes. Sets from JJUUJJUU, Claude Fauntaine and a fiery, intimate late night performance from Imarhan, made Thursday's opening night at Empire a showing to remember. A few blocks away, Sugar Candy Mountain played a delightful cover of "Playground Love" at Antone's to a sold out crowd along with Babe Rainbow, performing amidst swirling, projected light collages.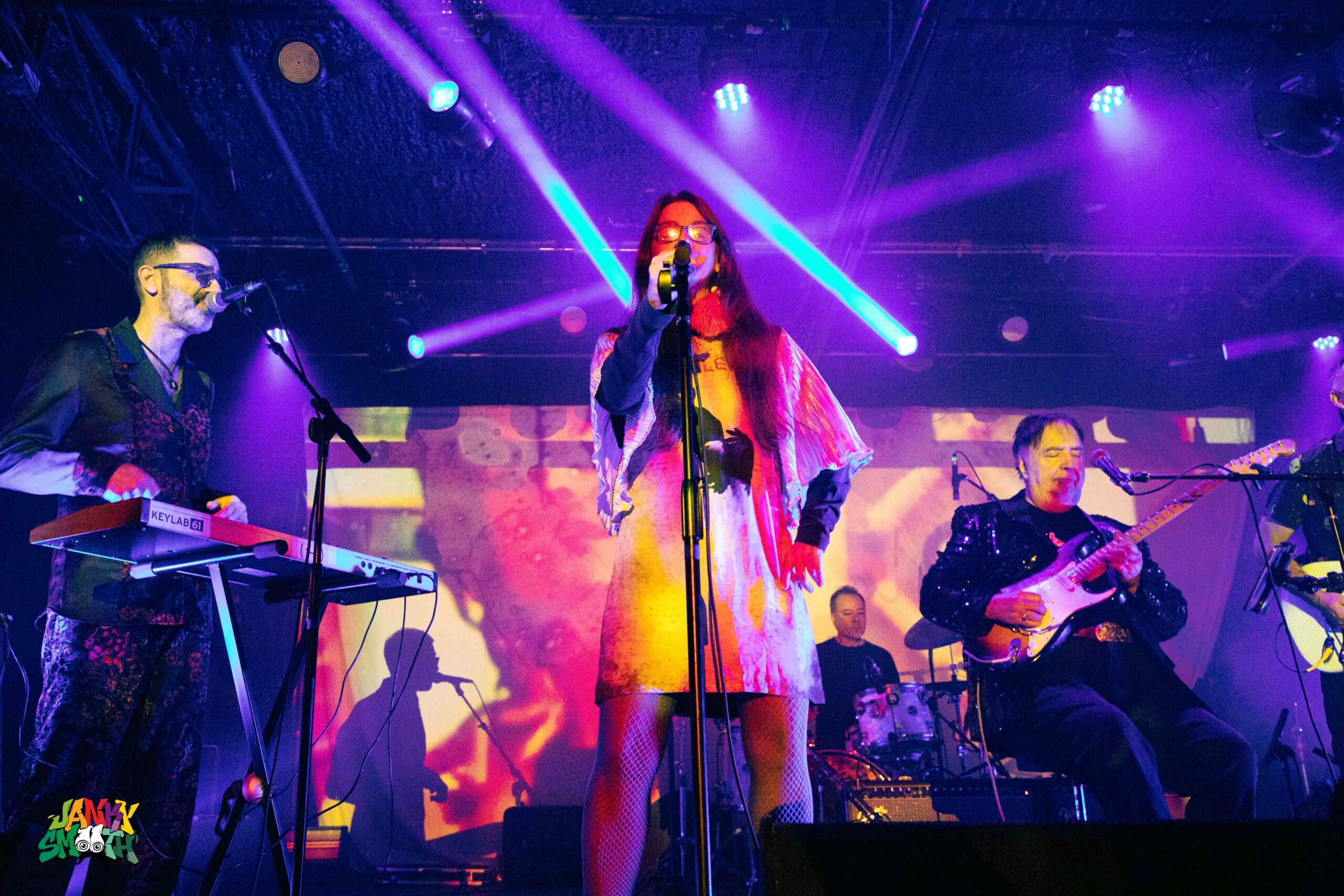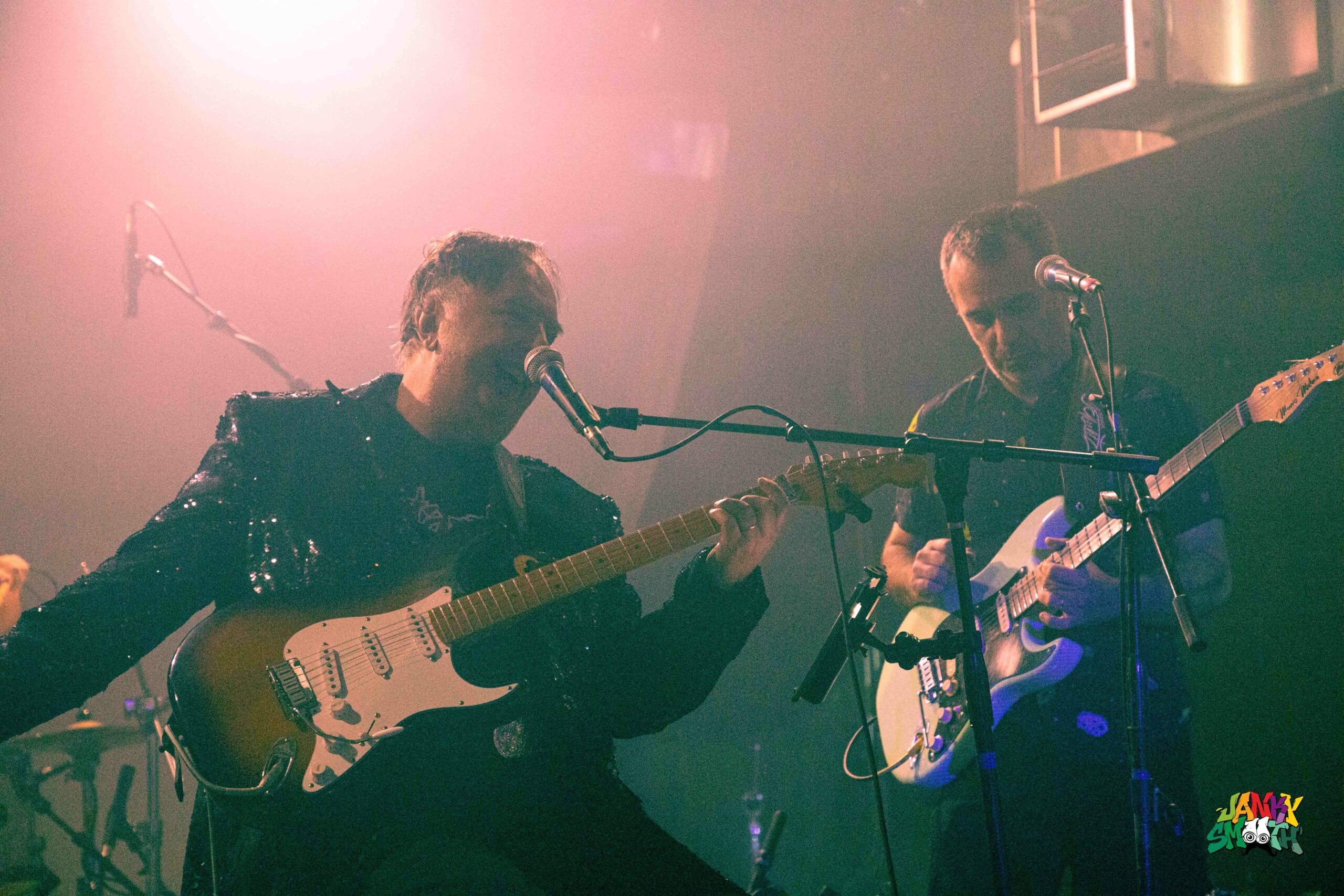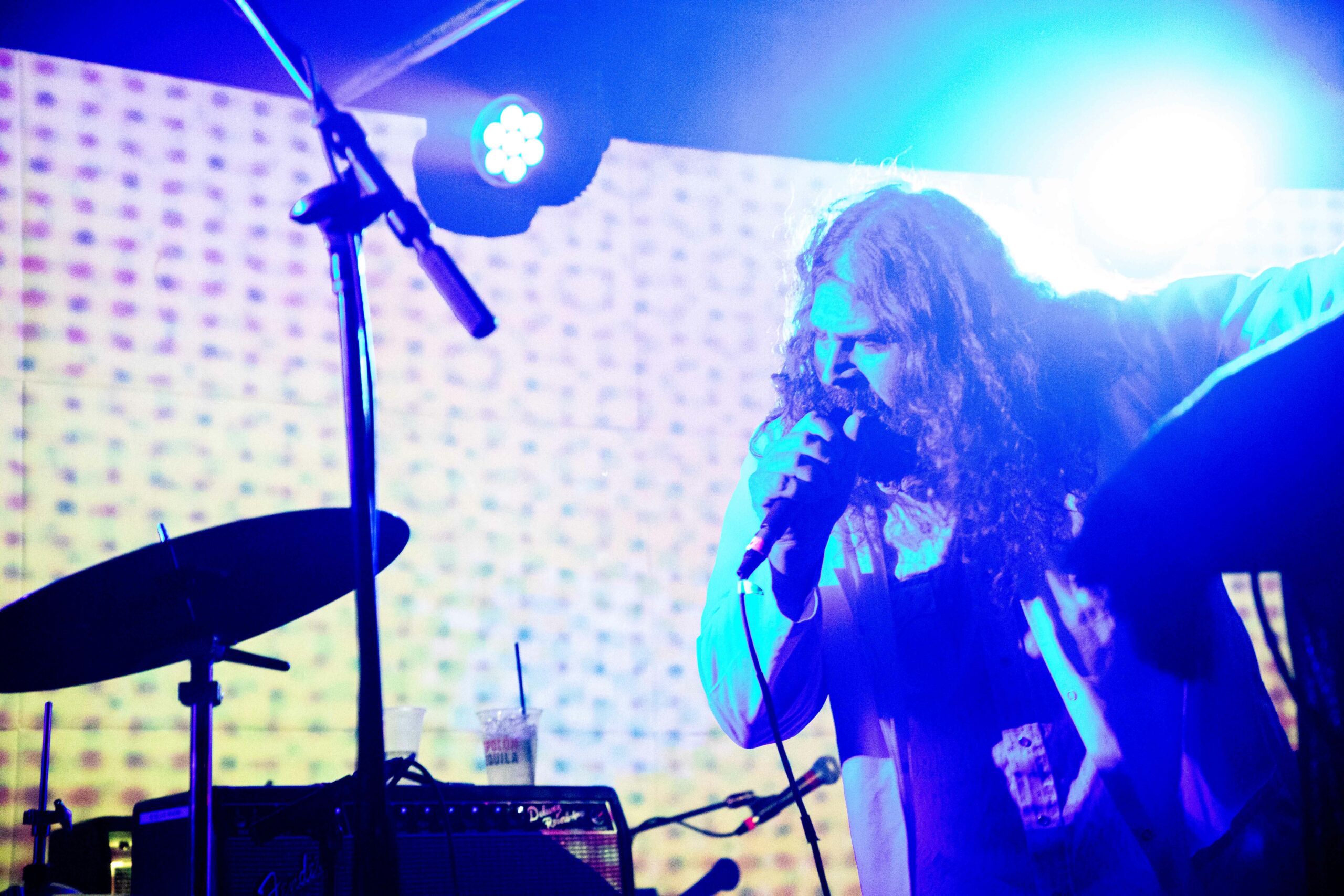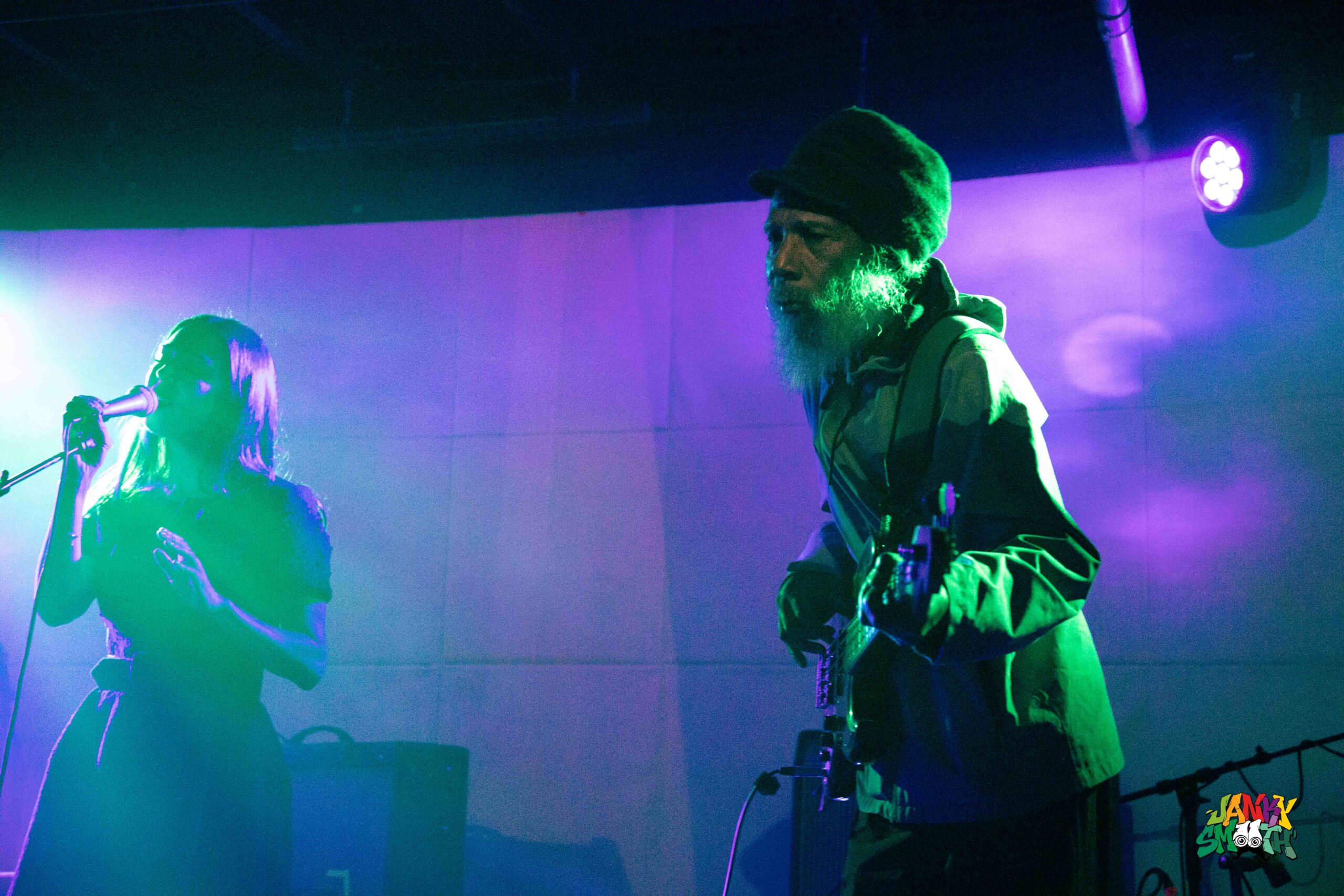 King Gizzard and the Lizard Wizard left a heavy mark on the festival. With two sold out nights at Levitation's largest venue, the Aussie 6-piece slaughtered their way through Friday's Murder of the Universe metal set with additional vocals by Aussie folk singer Leah Senior. Between hearing a Mind Fuzz suite and hefty dose of Infest the Rats Nest, the crowd either endured or rejoiced in the frenzied mosh pit. Saturday's performance had slightly friendlier vibes as the band kicked off with "Rattlesnake" and were on absolute fire at the end of the set. The band's final trio of songs from recent album Lava, Ice, Mushrooms… and Omnium Gatherum were energetically executed. Fans stood in line for hours both days, foil show posters at the merch booth sold out in under 10 minutes. With another year of ridiculous album output, King Gizzard made 2022 another golden era, rivalling their highest calibre shows.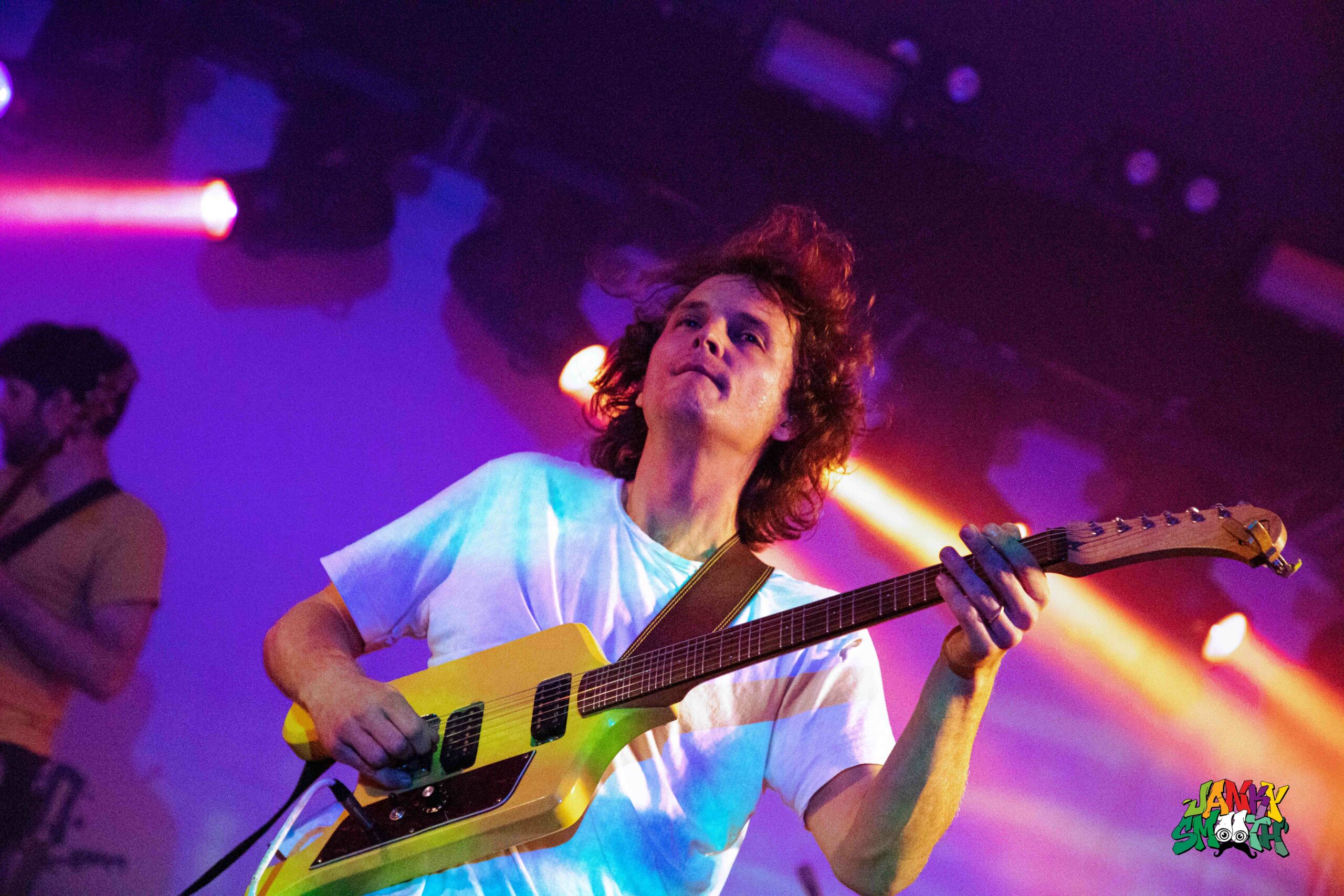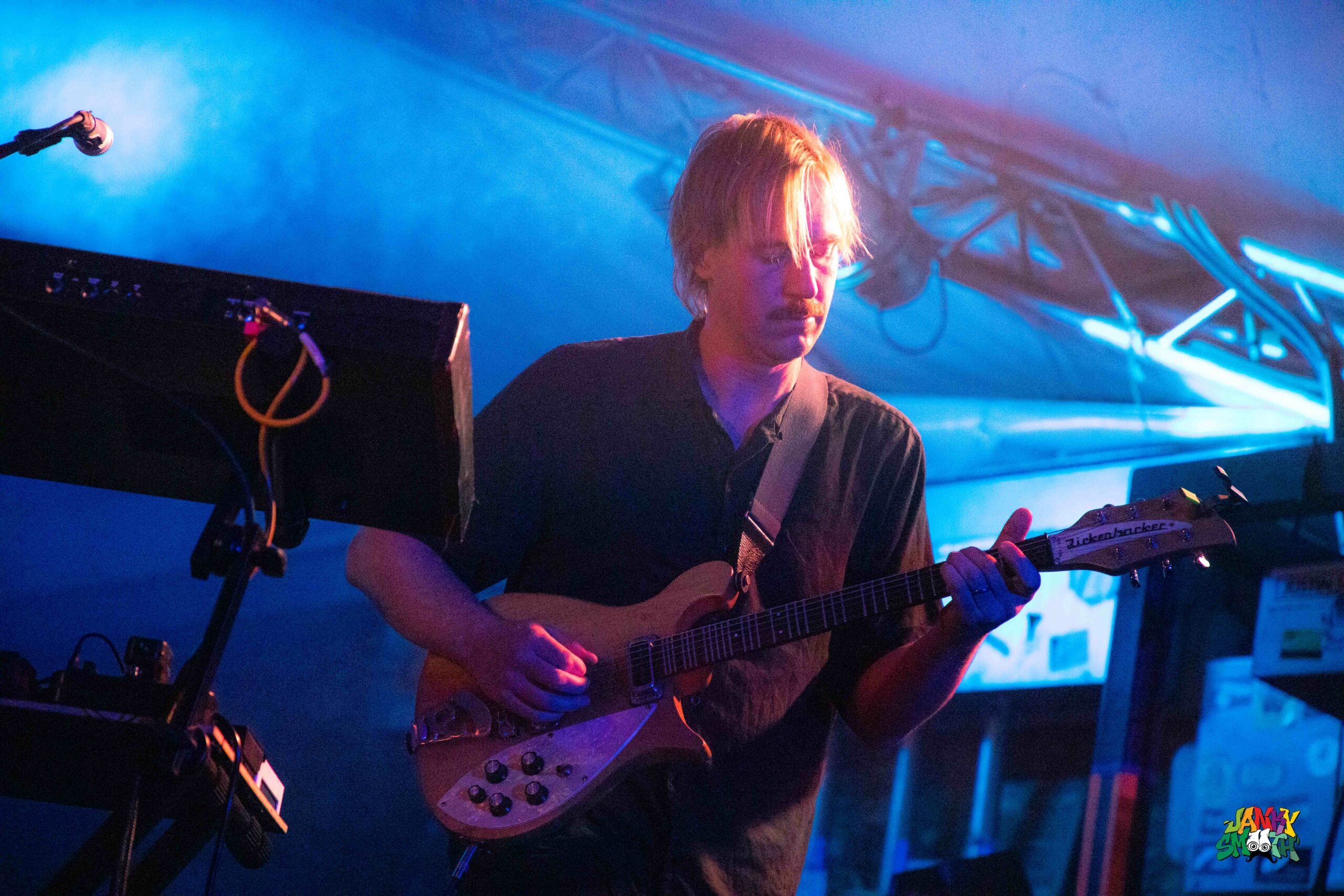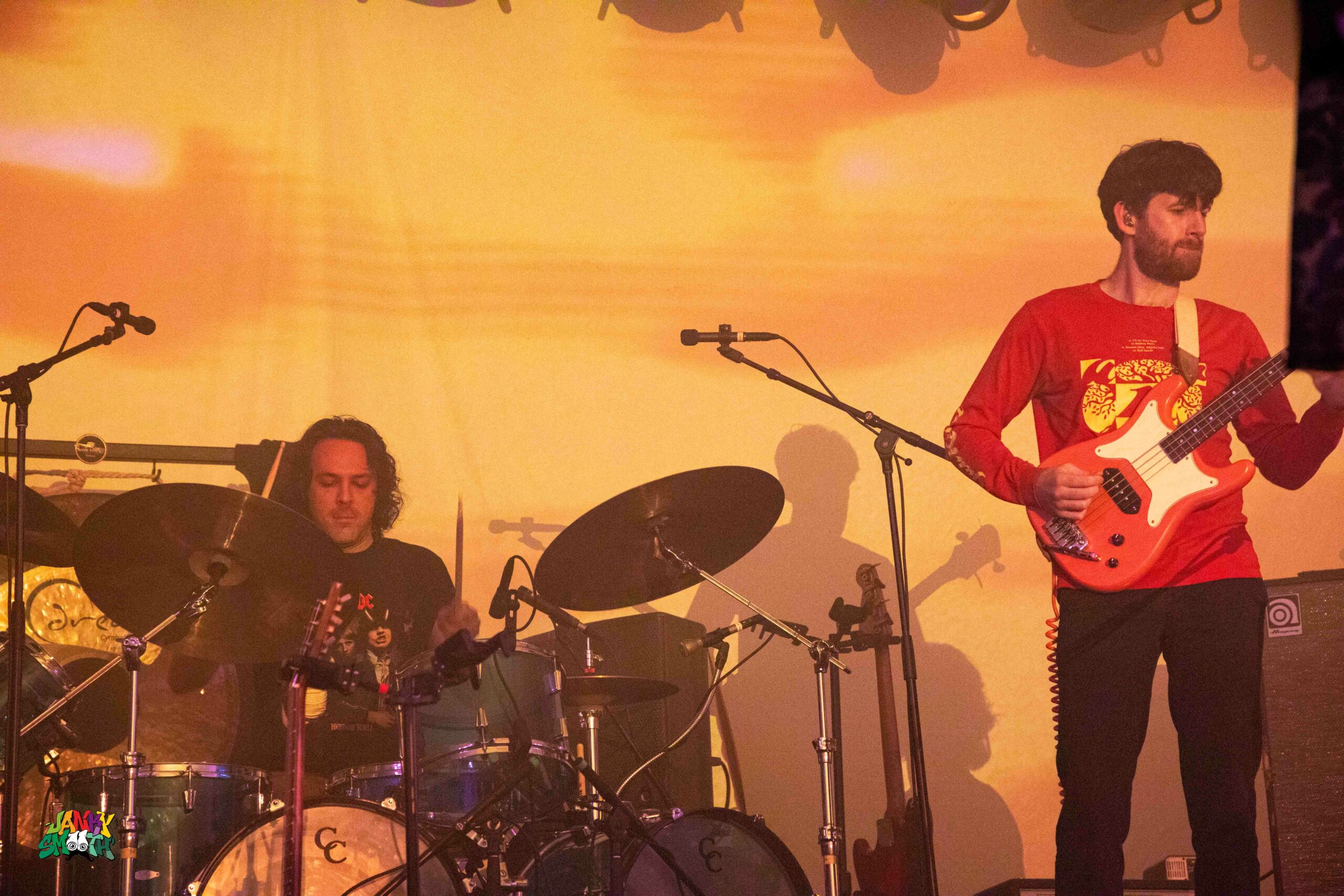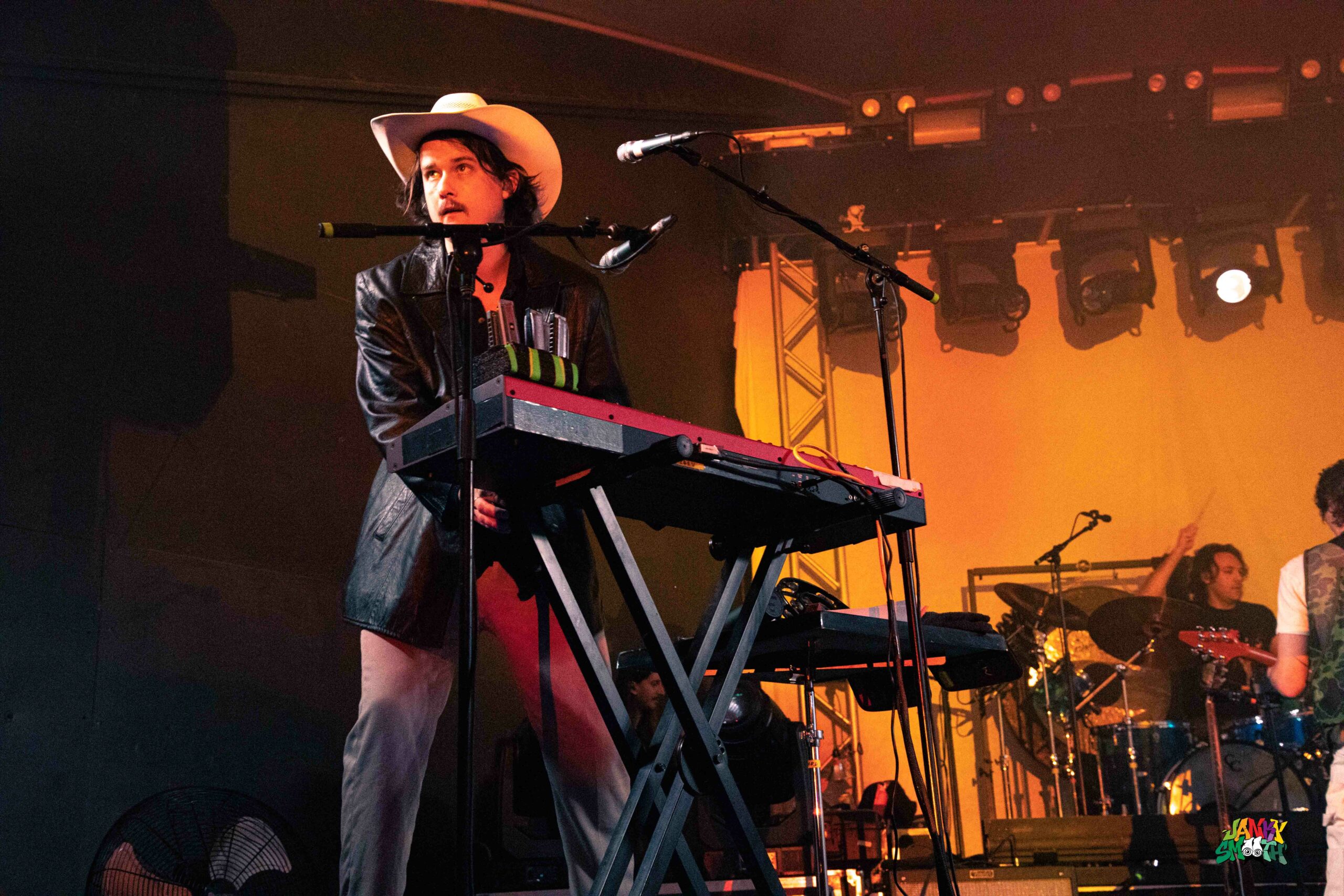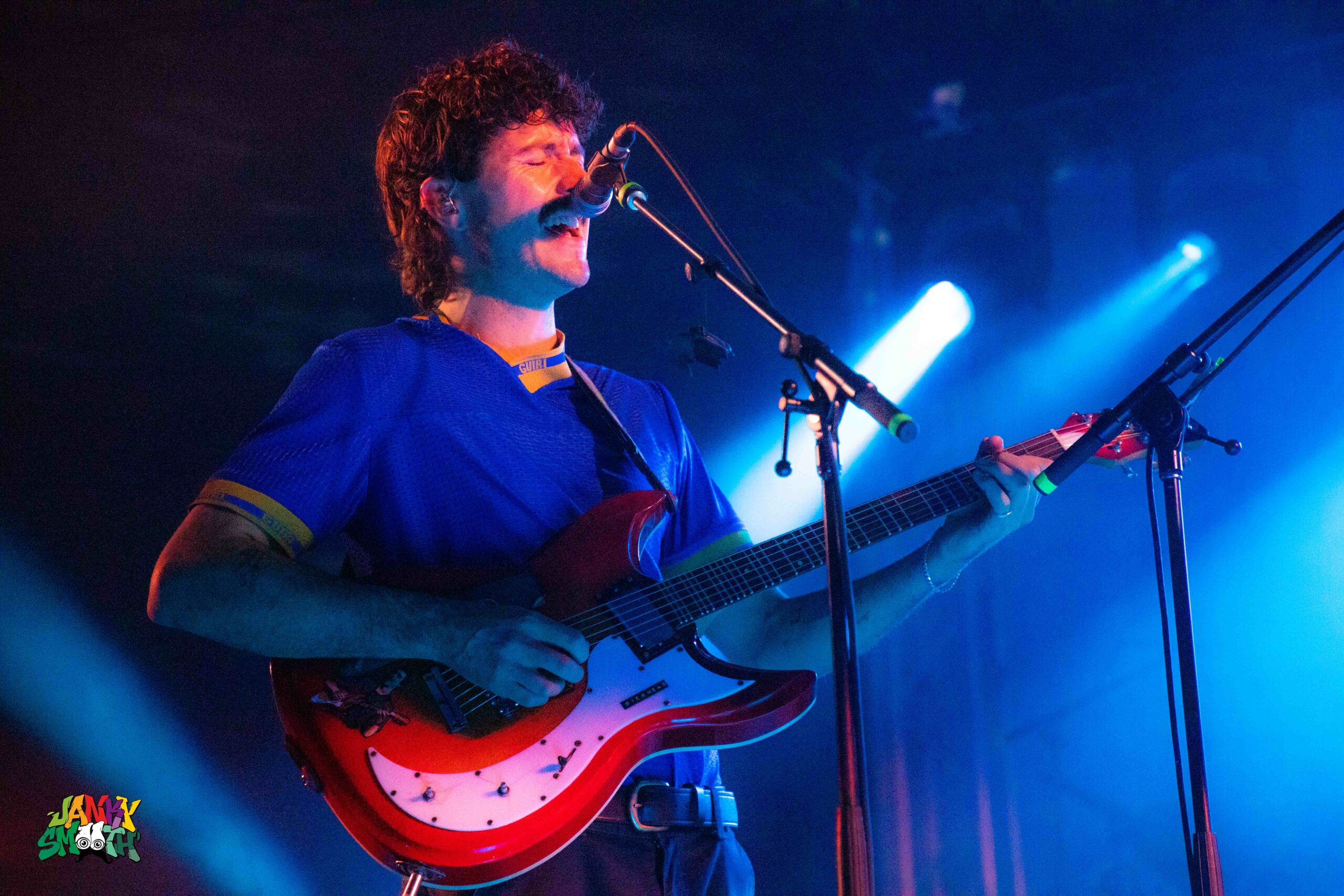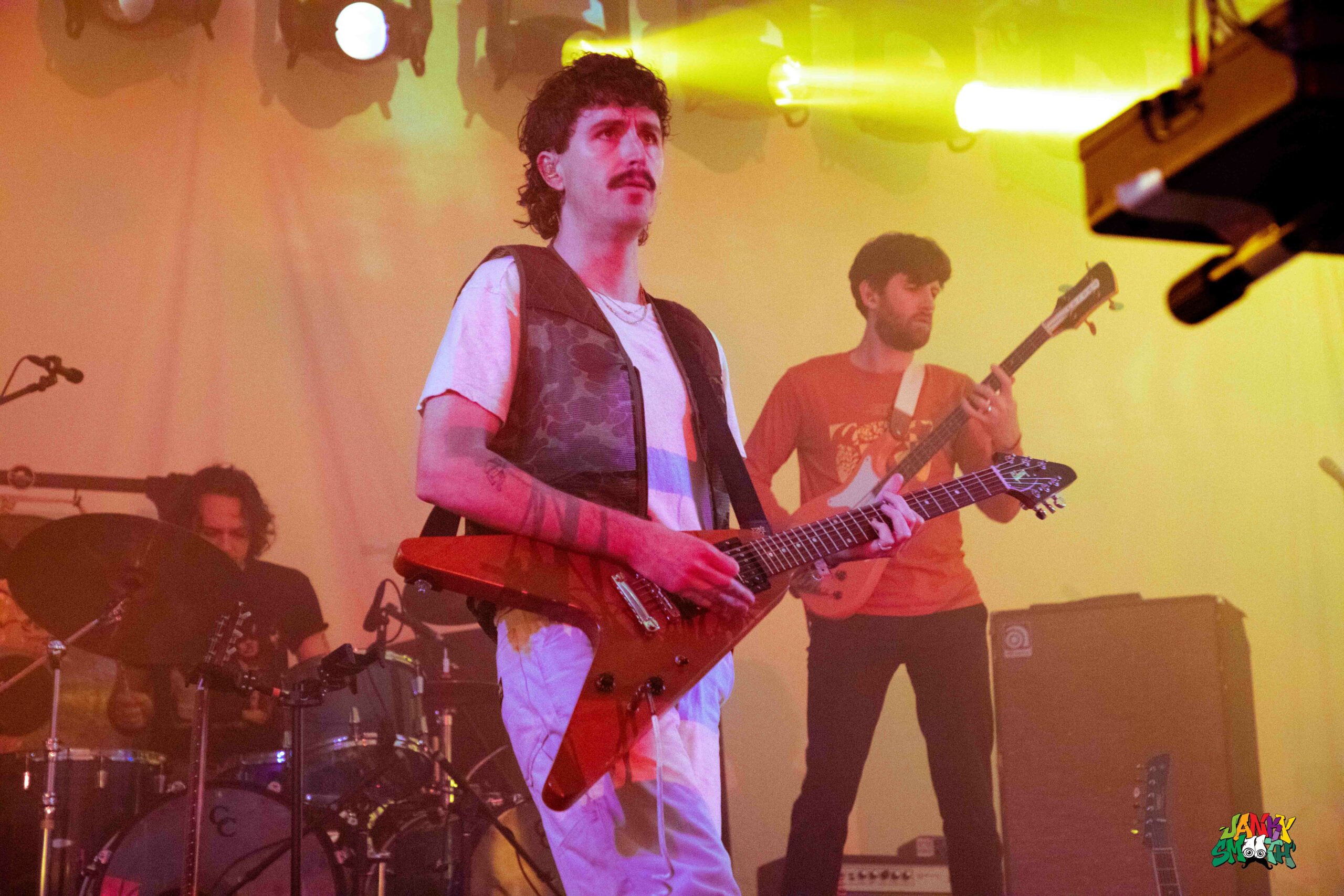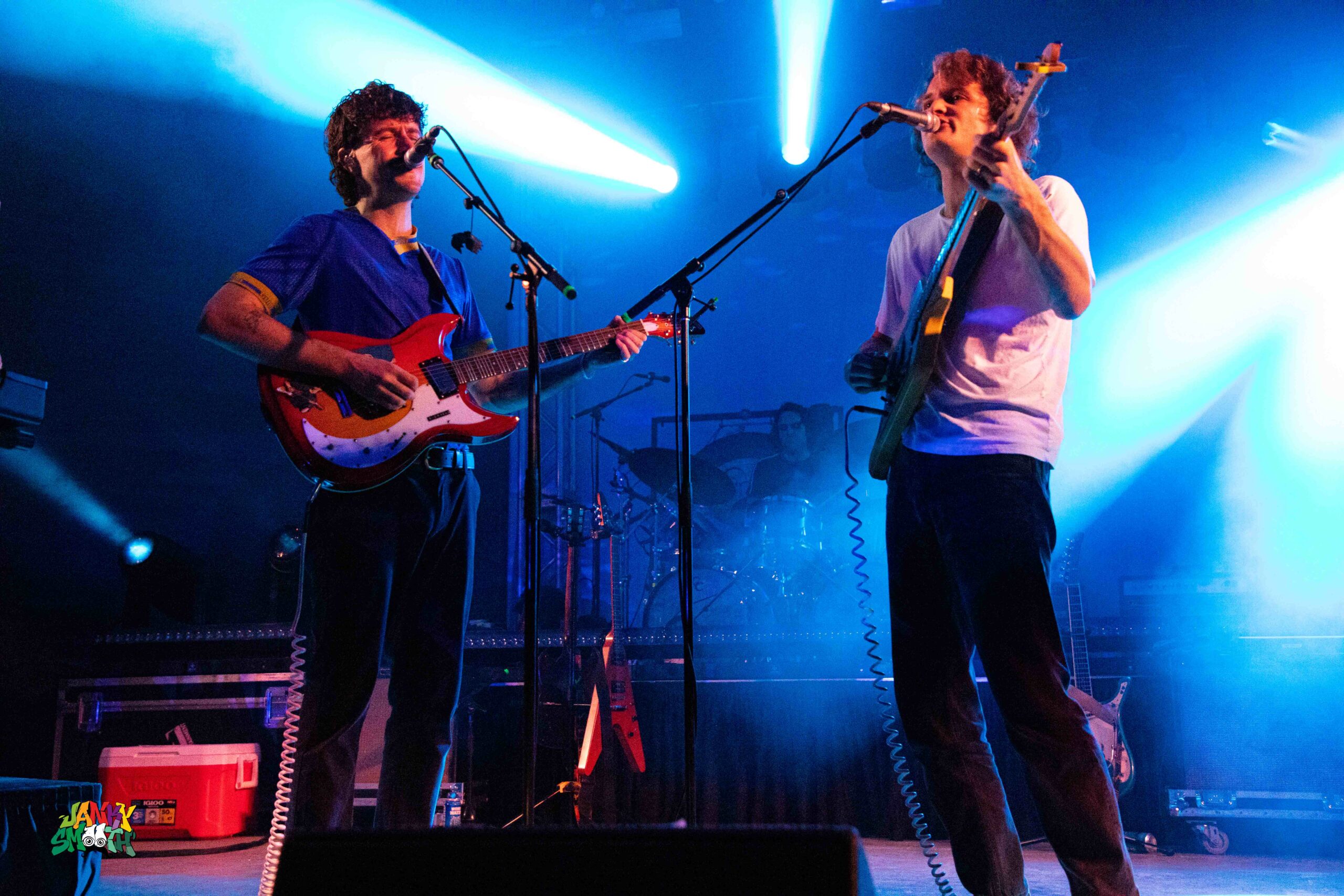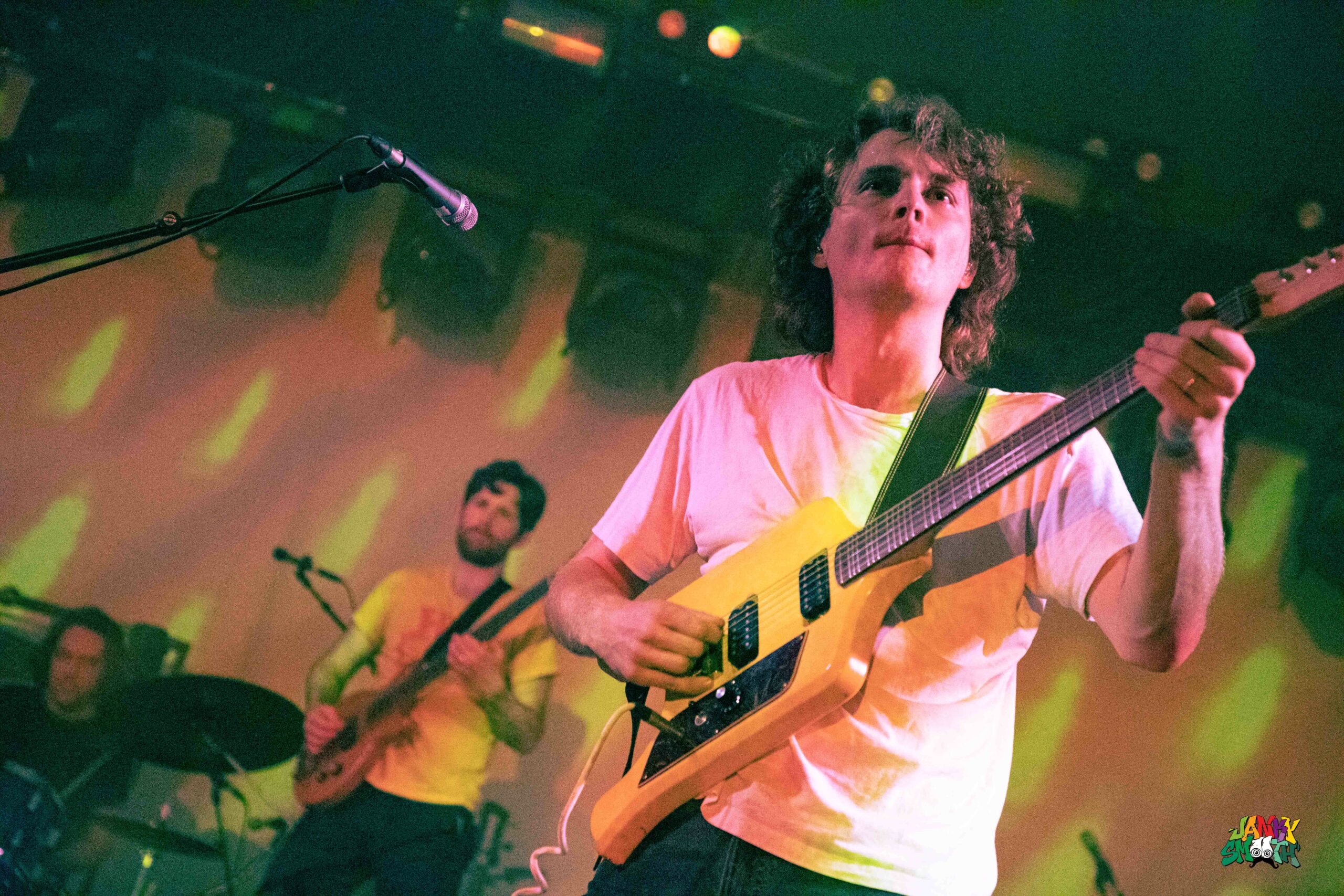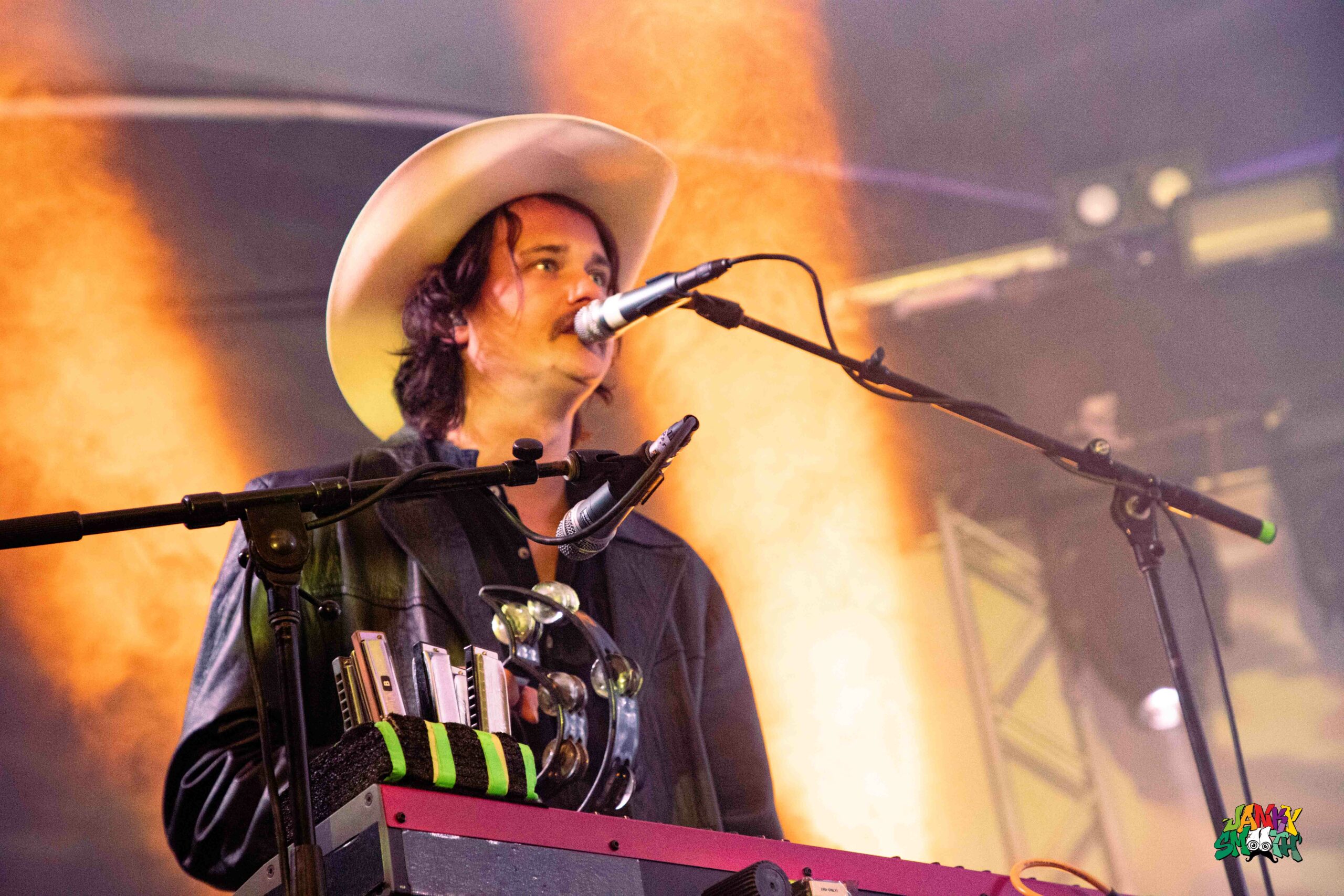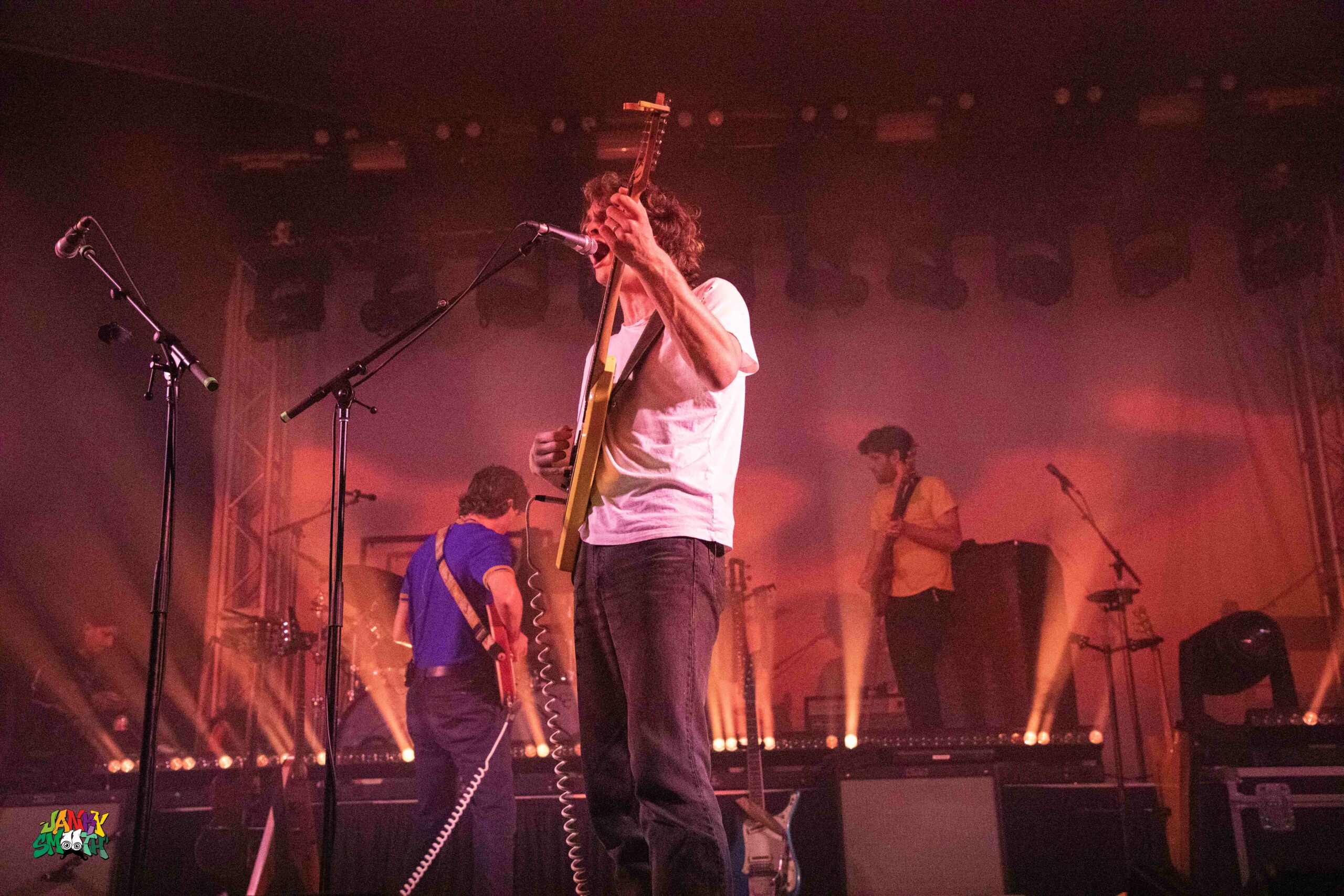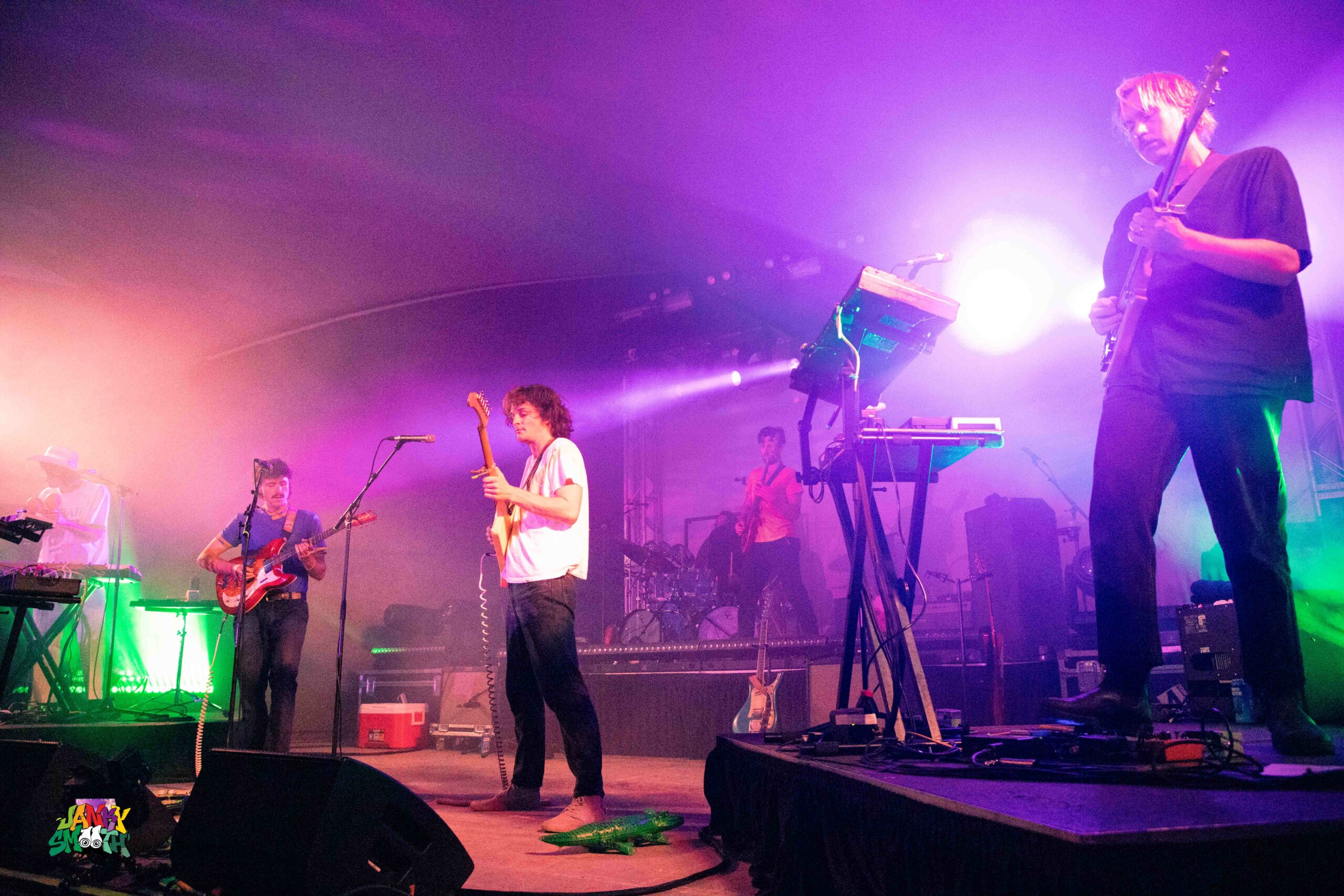 Levitation is not all about headliners. Many of the festival's opening acts like Hoover iii, Frankie & the Witch Fingers, Tropical Fuck Storm, La Femme were outright highlights. During the Murlocs set, King Gizzard and the Lizard Wizard's Cav stood in on drums for an outstandingly tight performance with Ambrose Burnside and guitarist Callum Shortal, basking under Mad Alchemy's mesmerizing oil projections. There were far too many fantastic bands to see and between at least half a dozen venues, Levitation includes making some hard choices. Godspeed You! Black Emperor at Empire was absolutely packed as the band played alongside old film projections, eventually burning the reels as part of their performance. Saturday wound down with an intimate jam set by Mystery Group, with Mohawk's inside stage packed with 10 or so musicians improvising to the amazement of a packed room. Unexpected surprises are part of Levitation.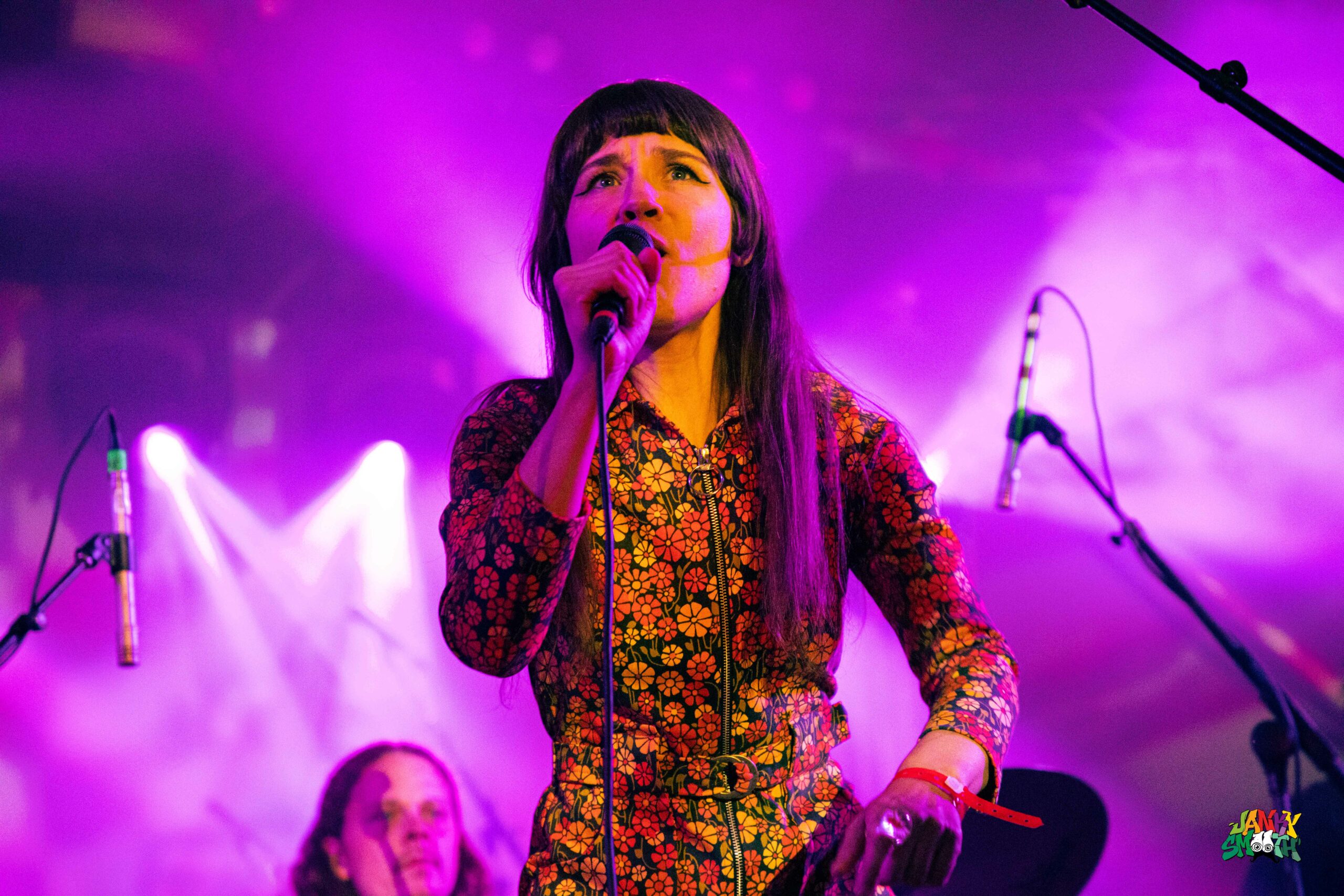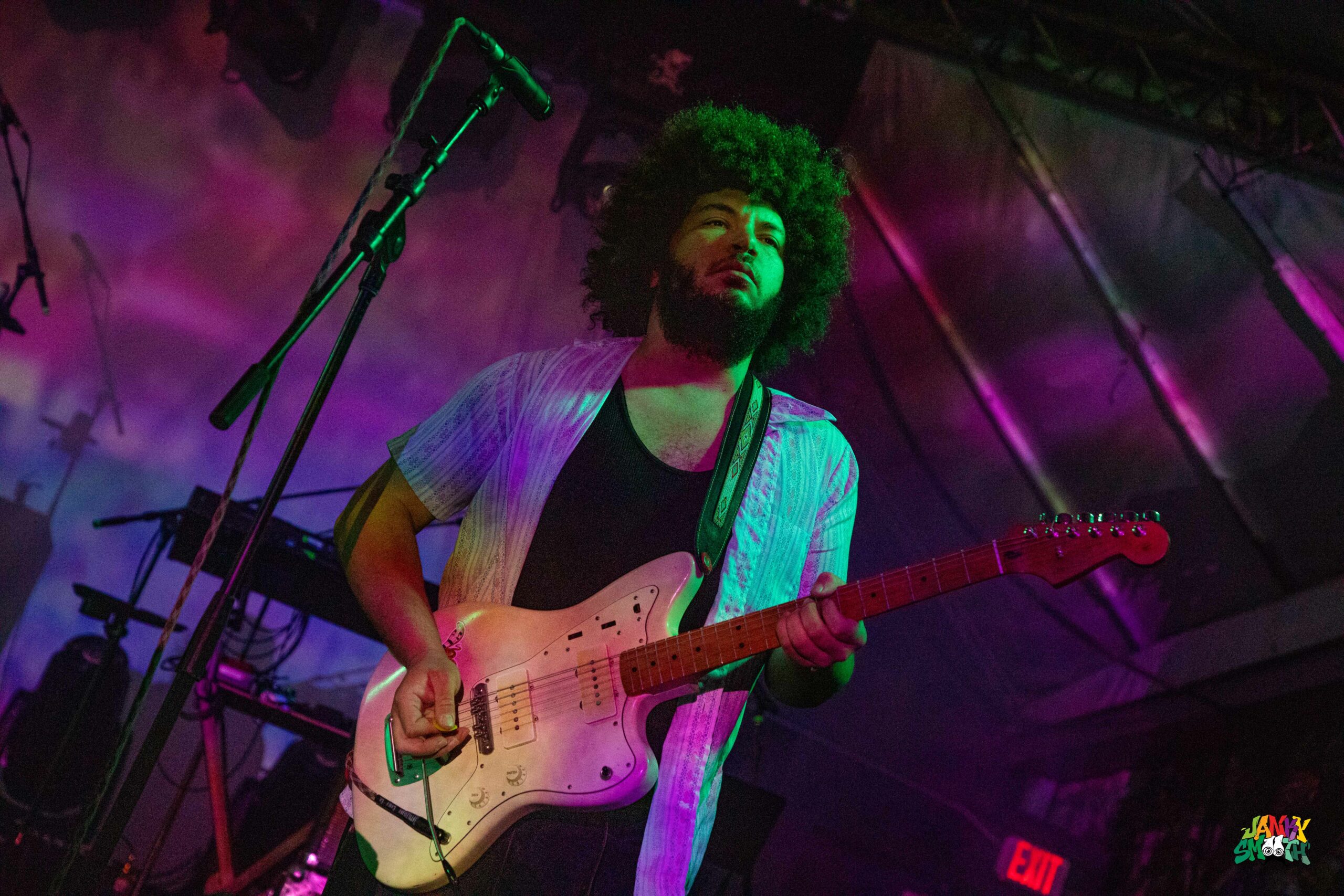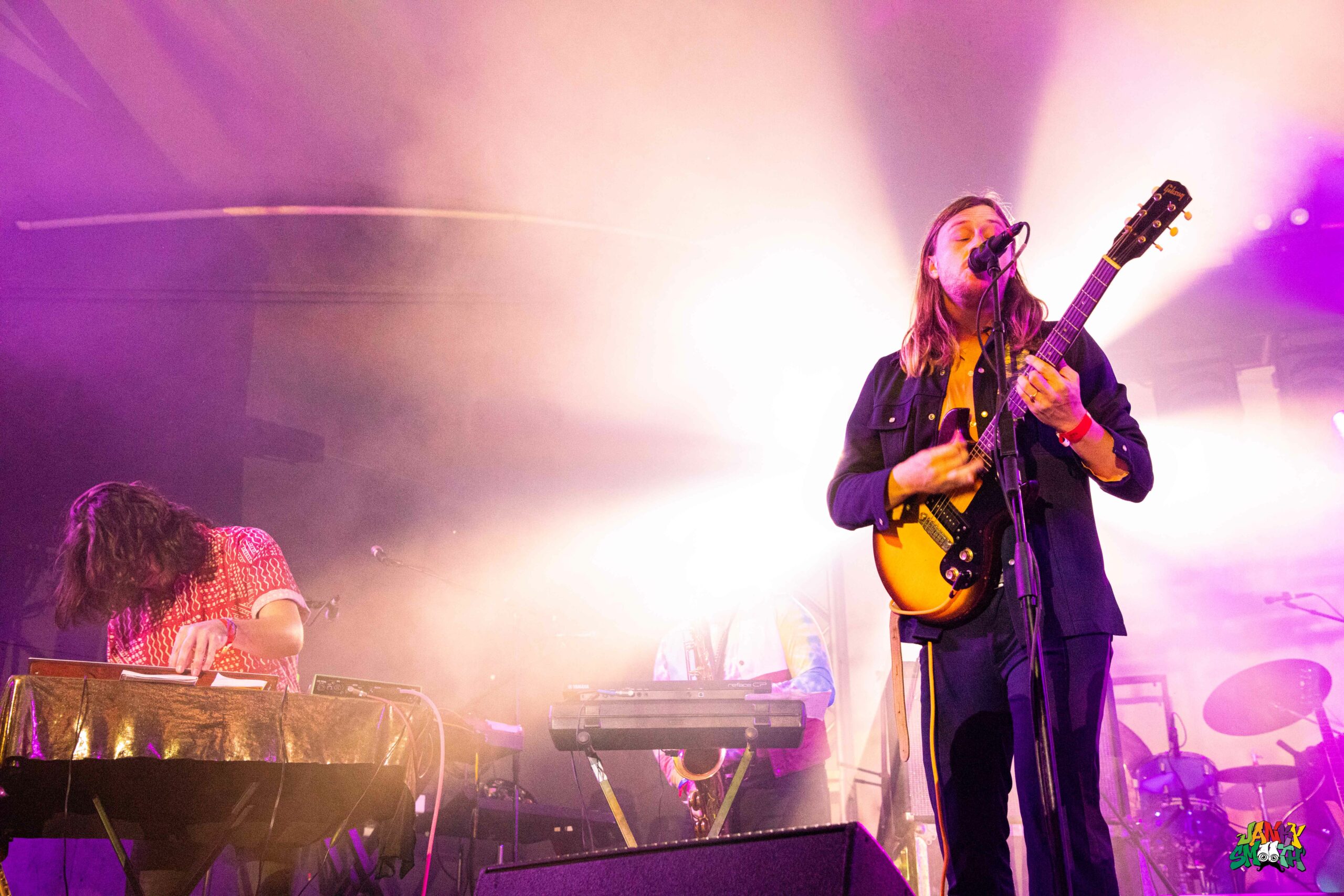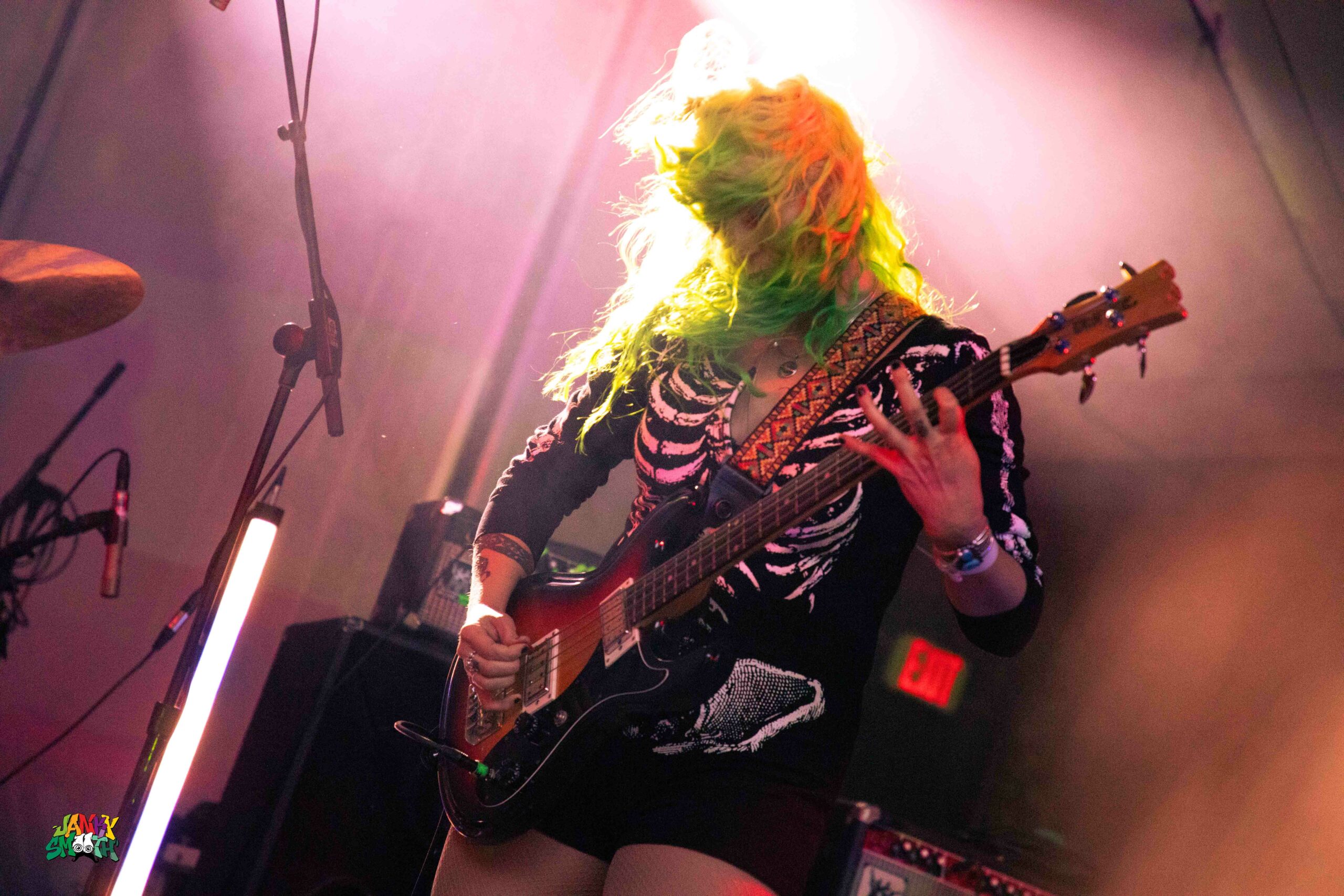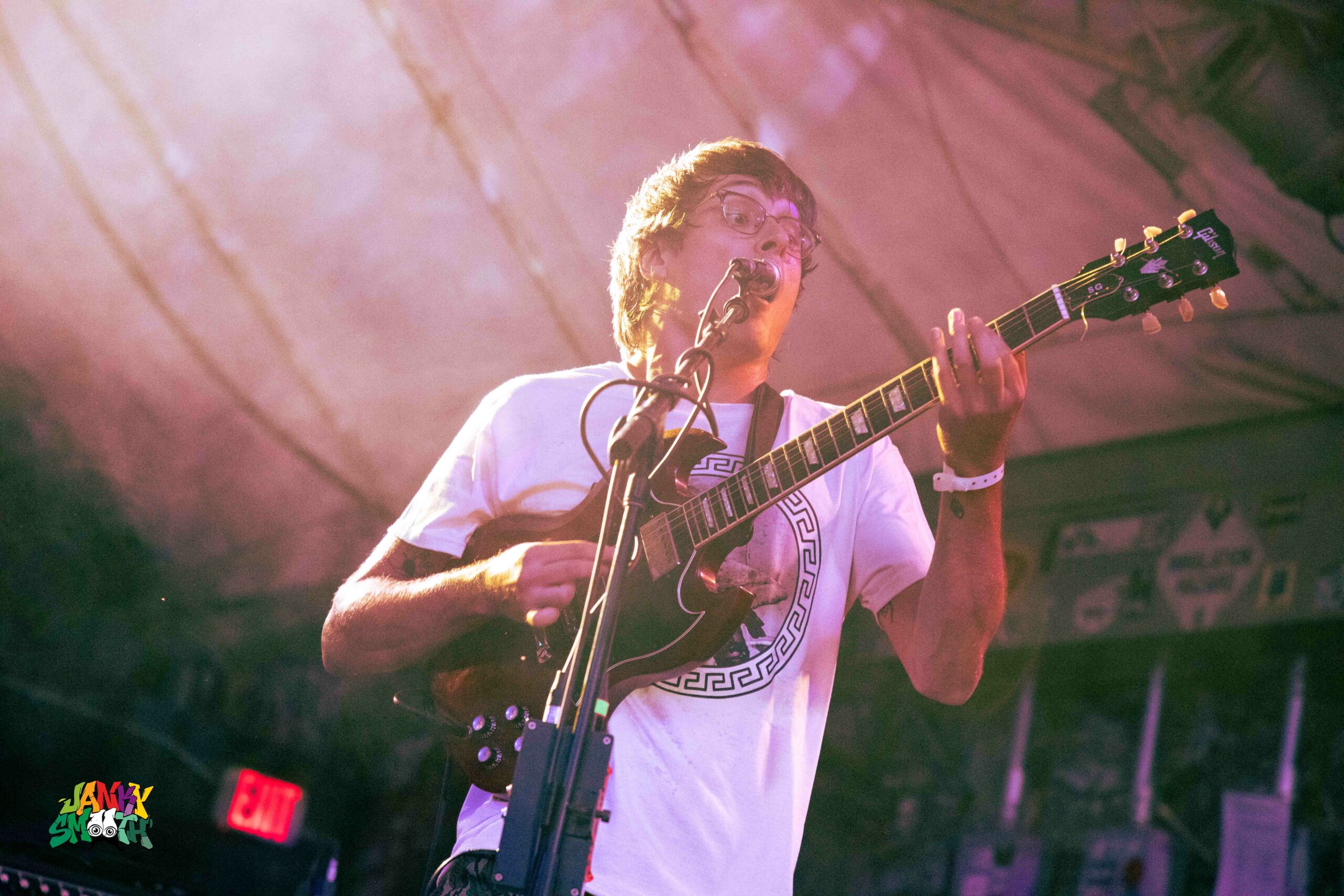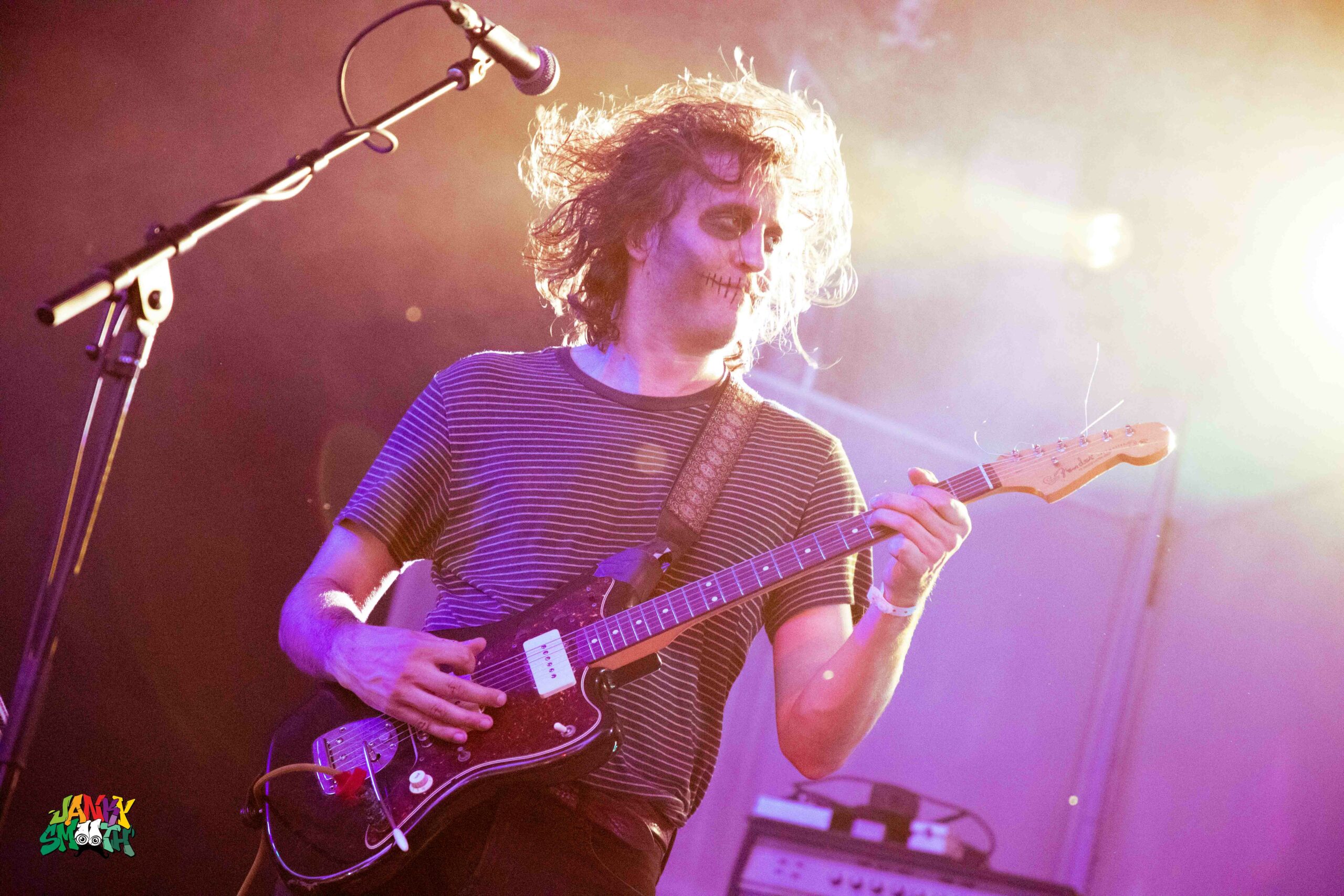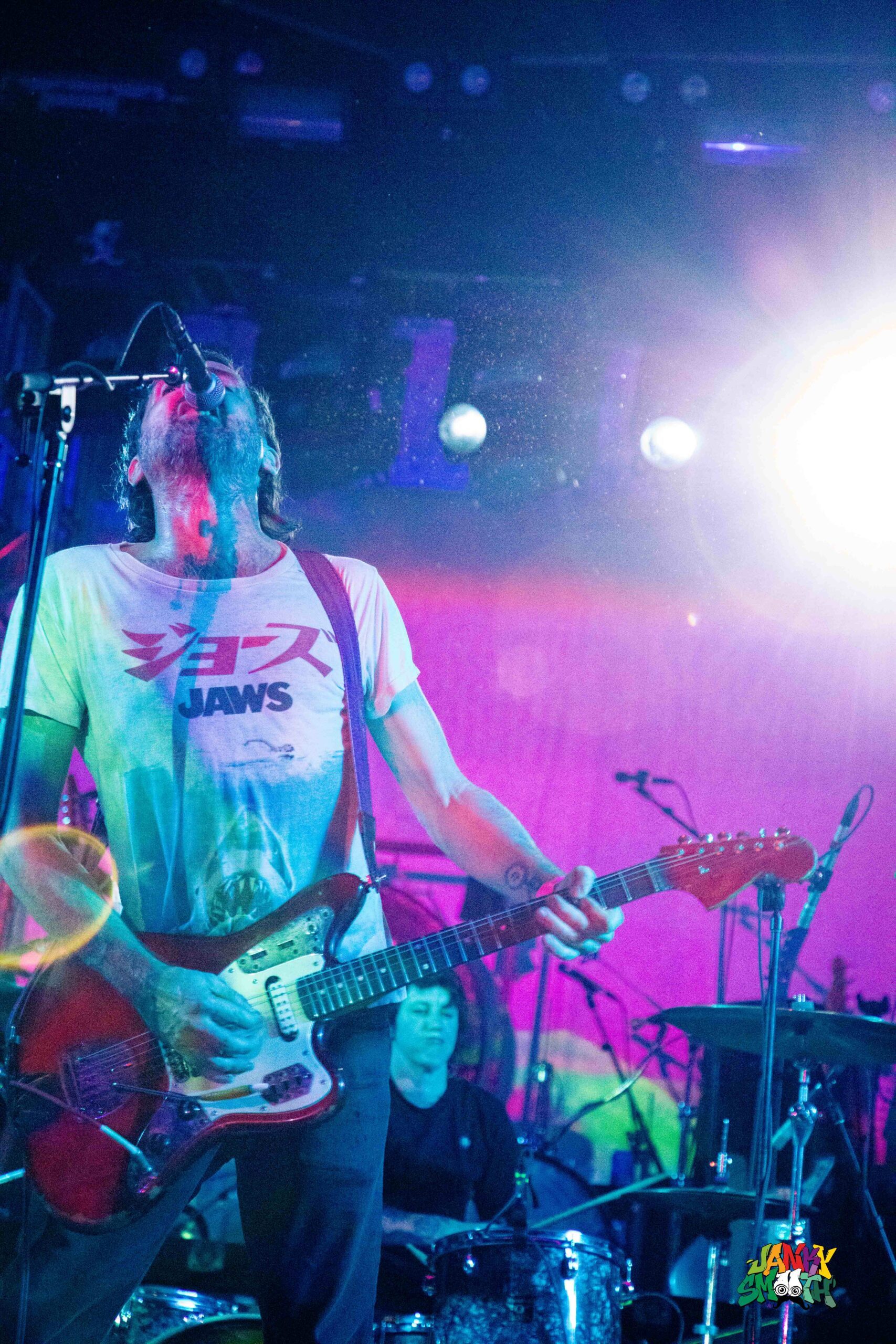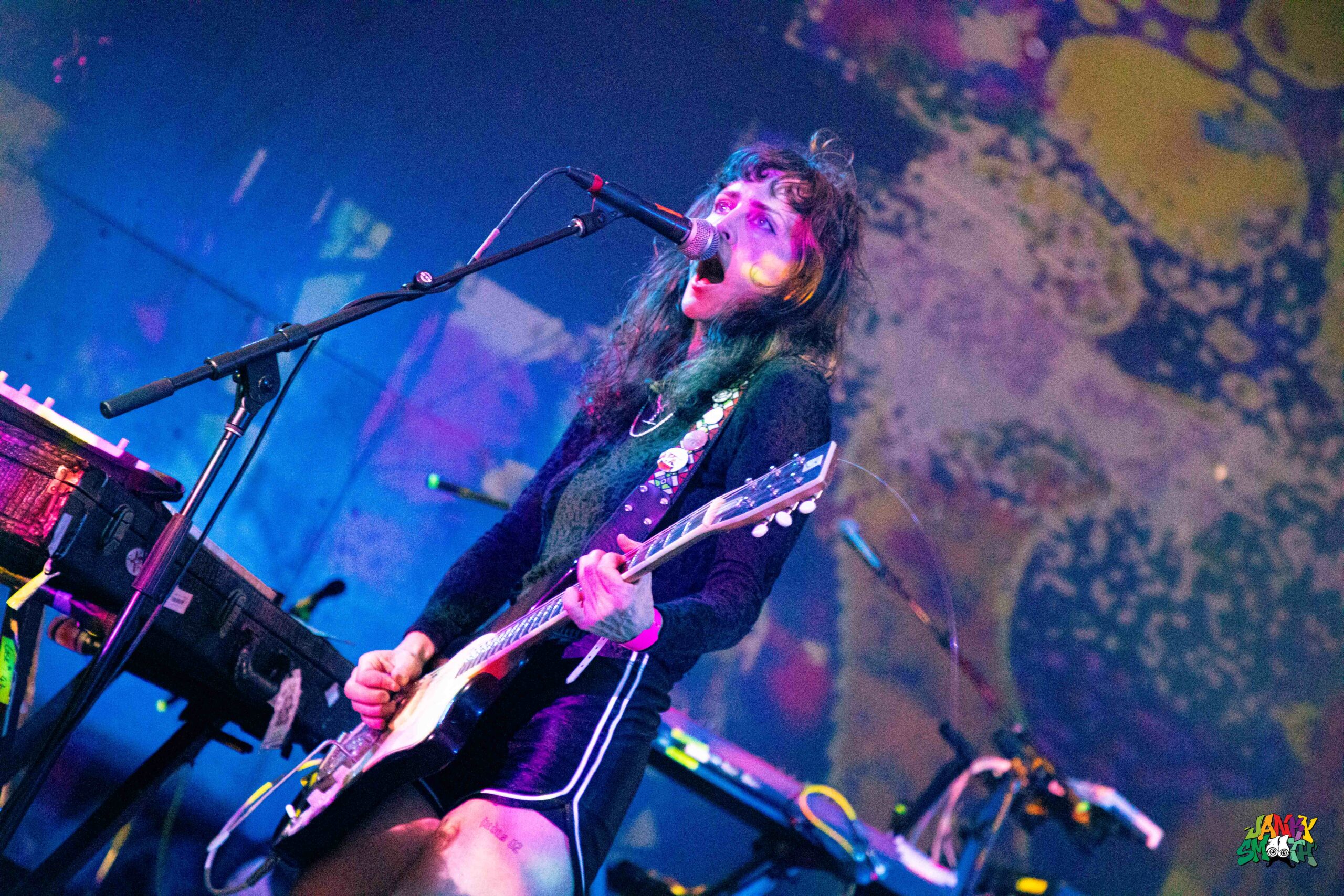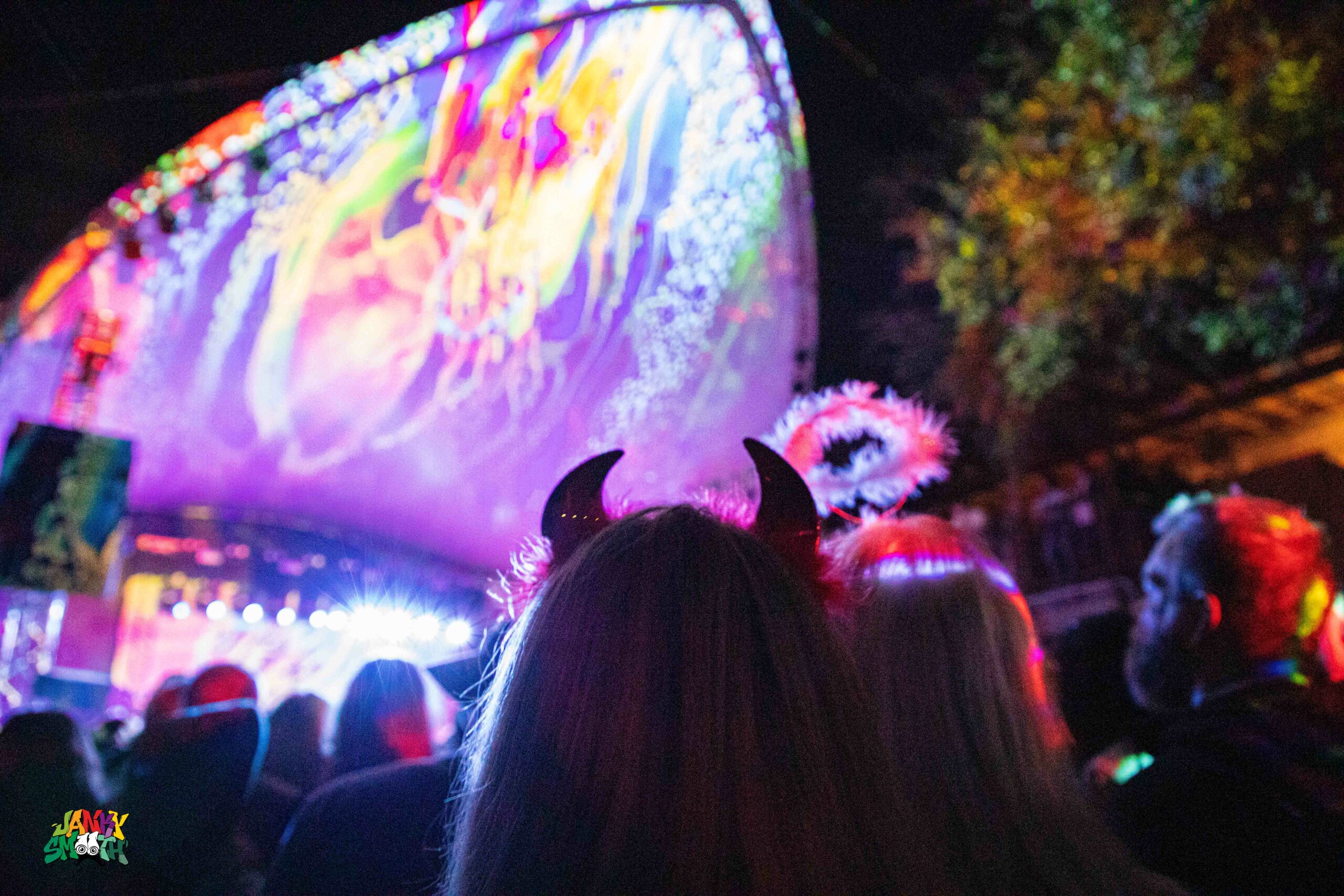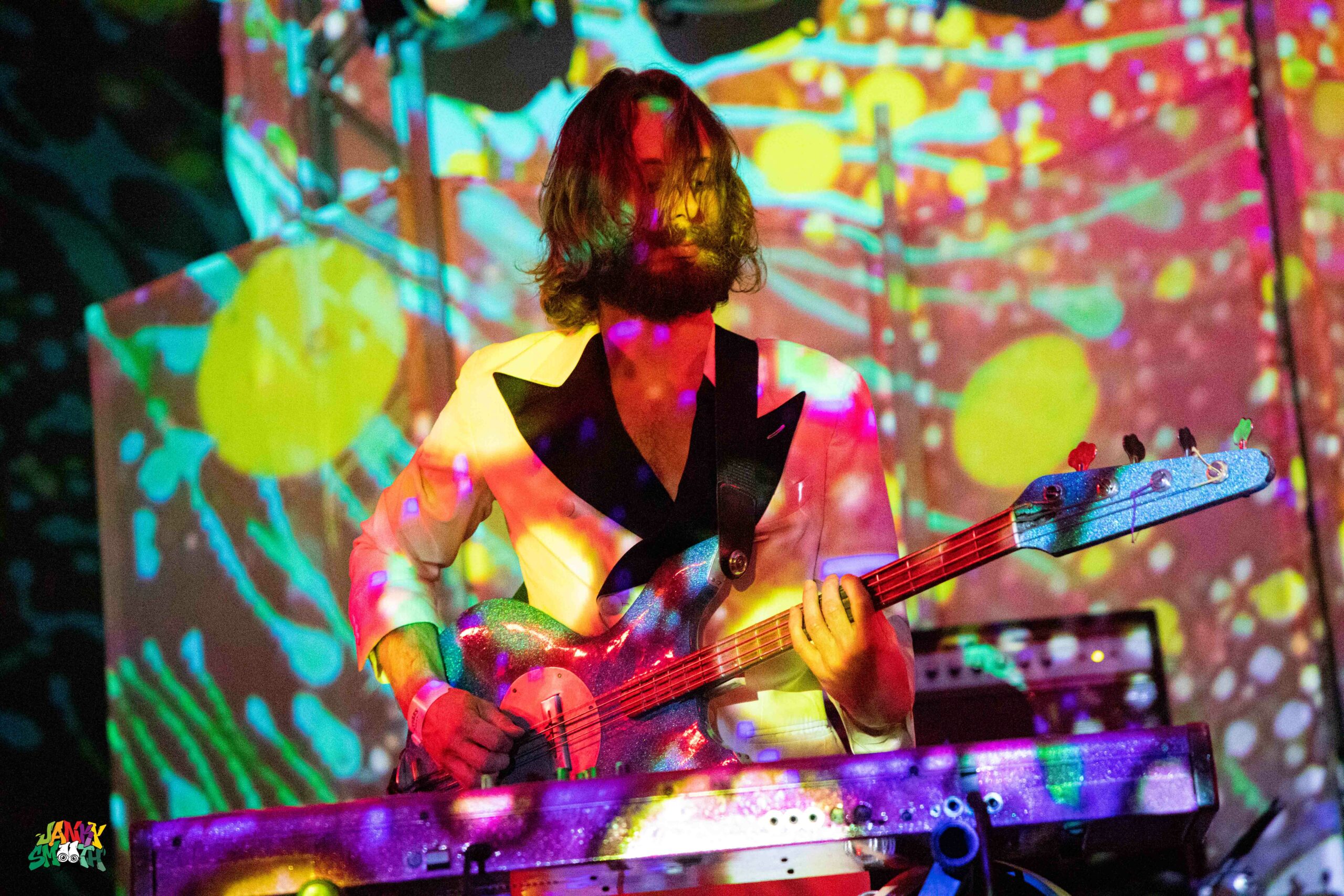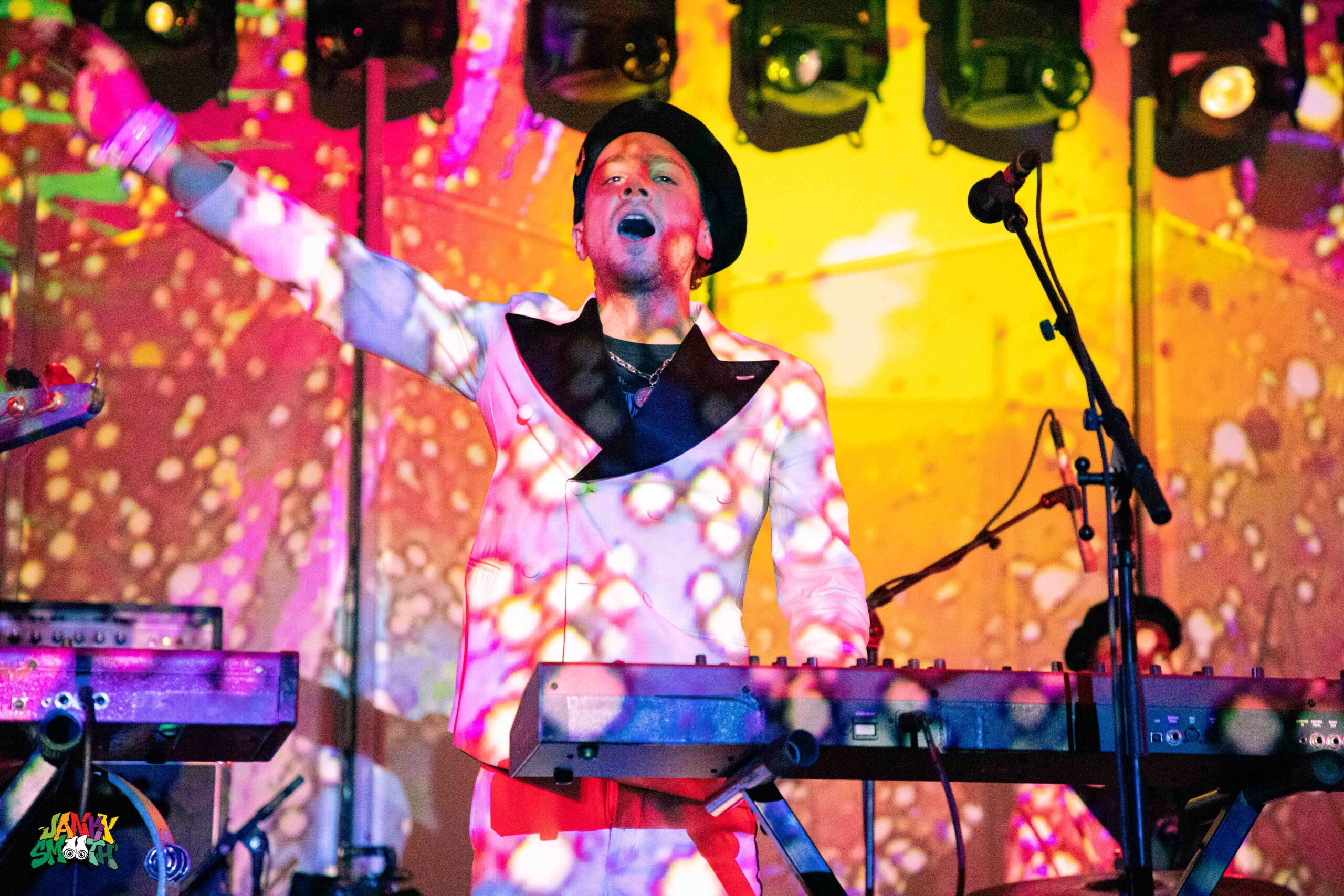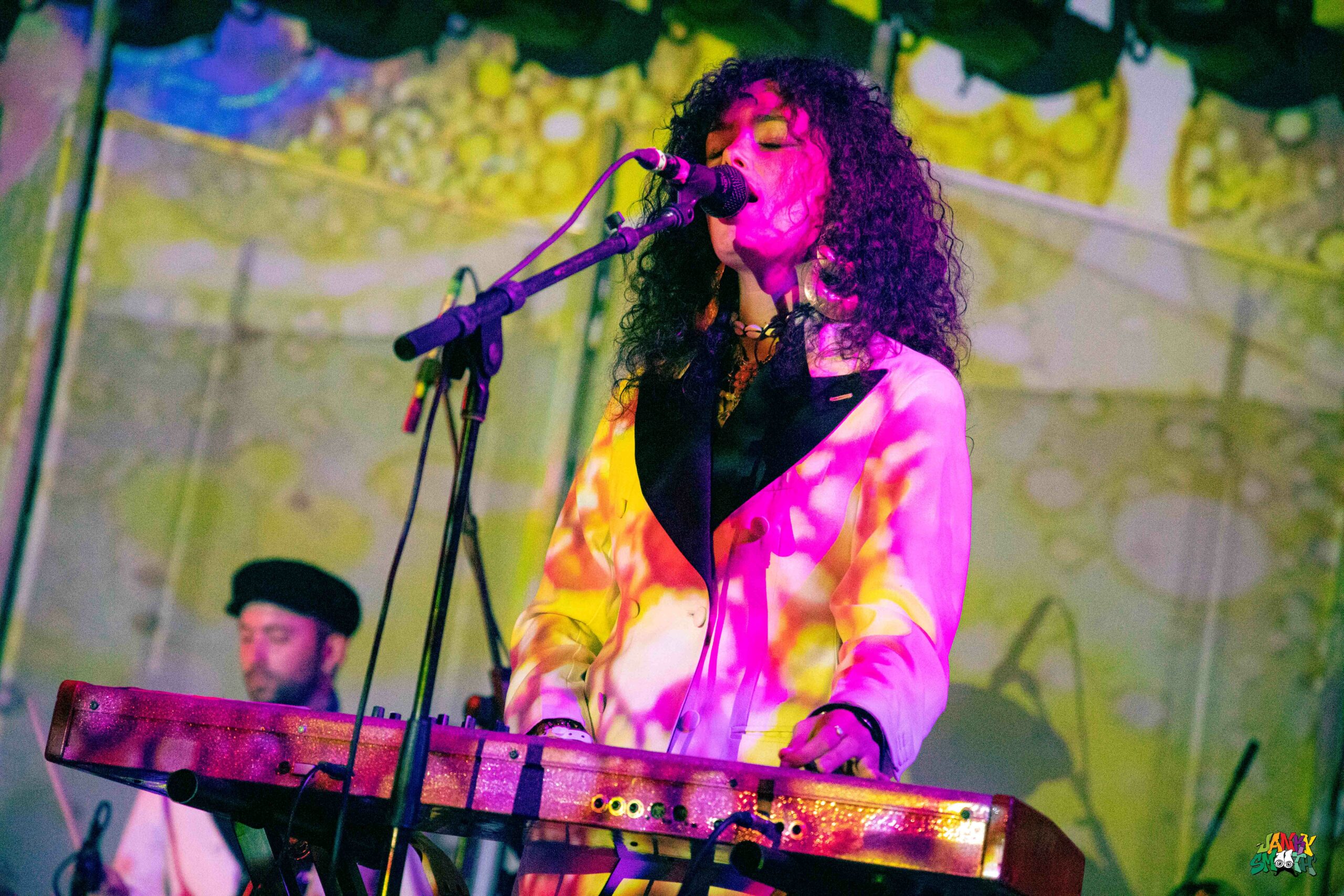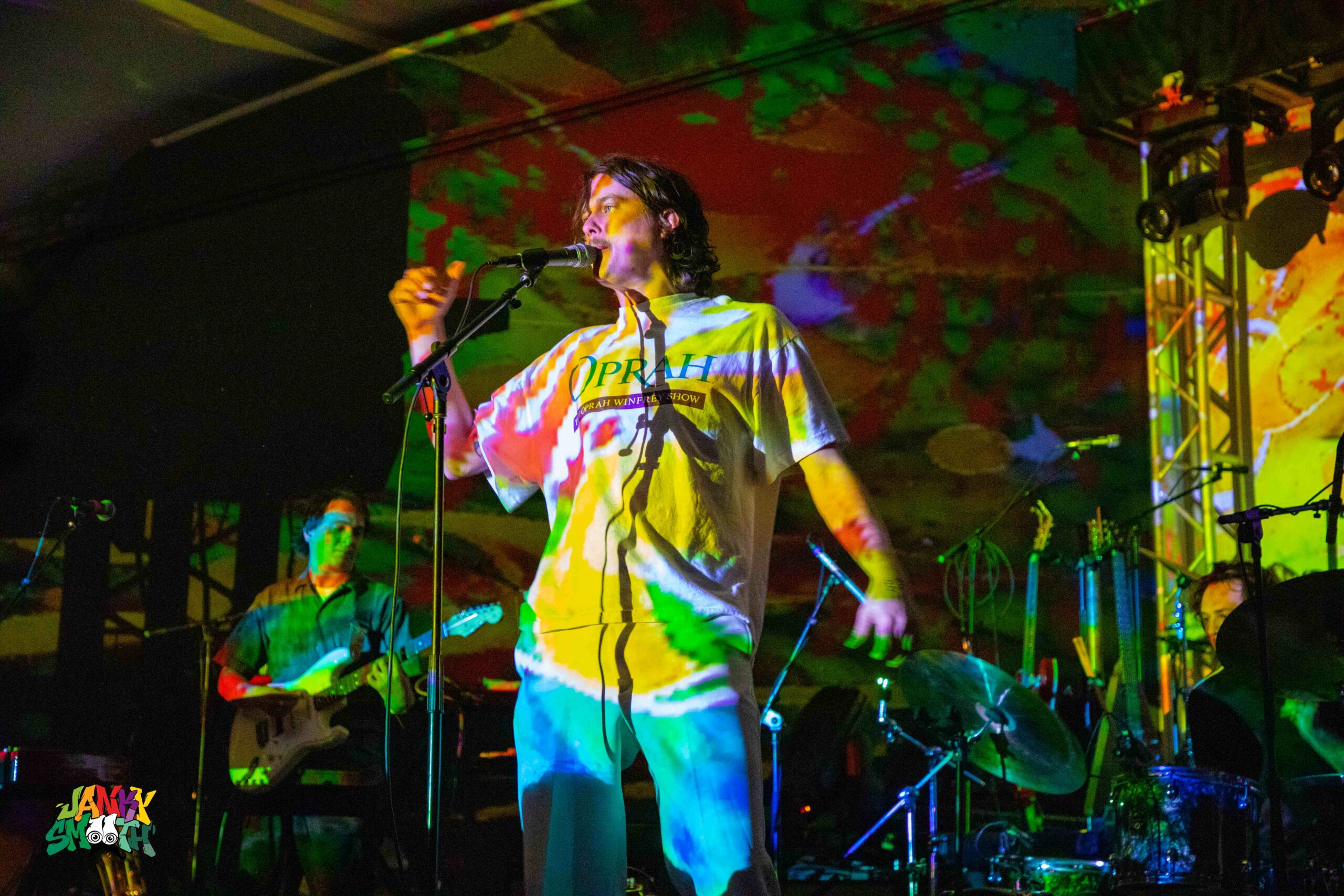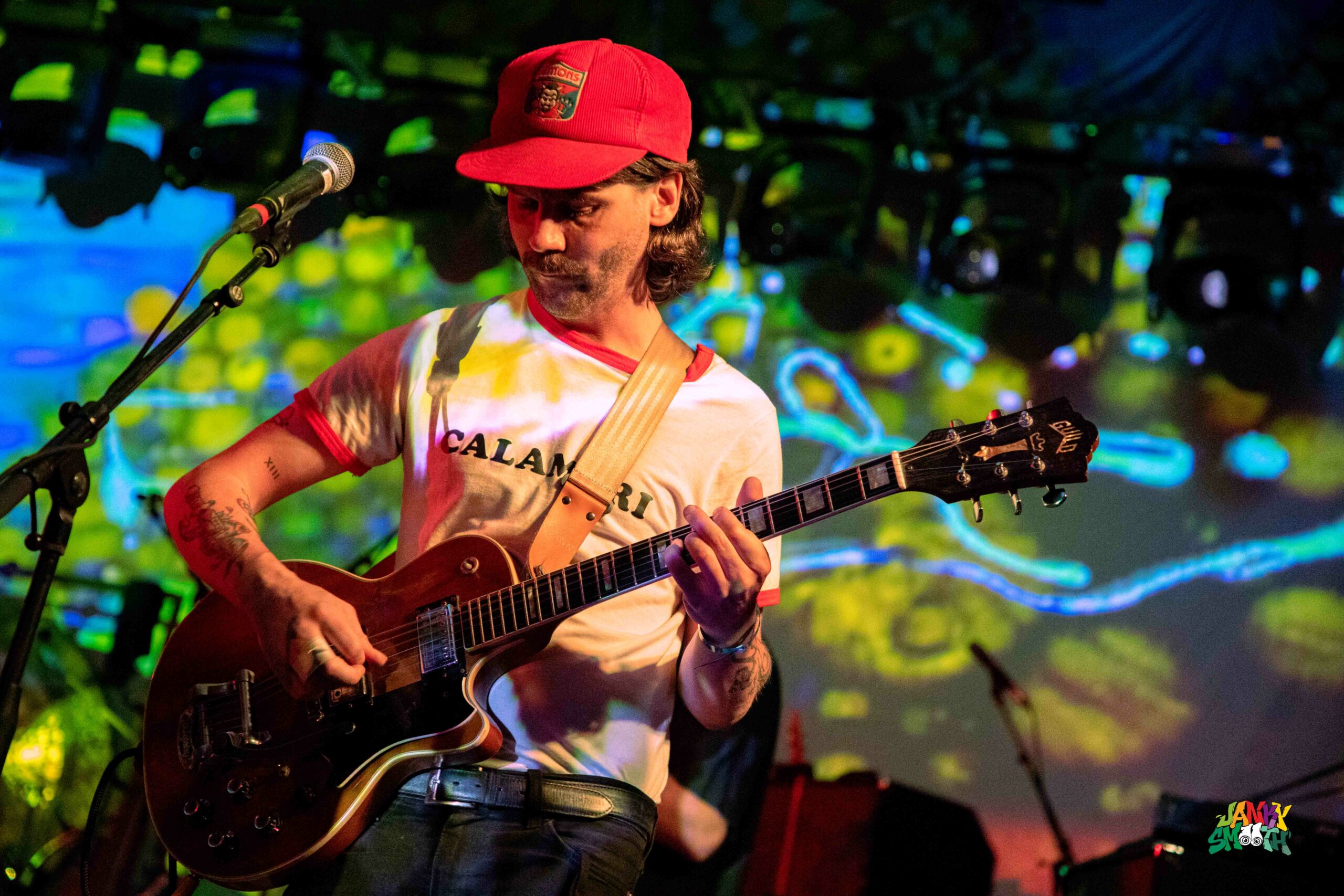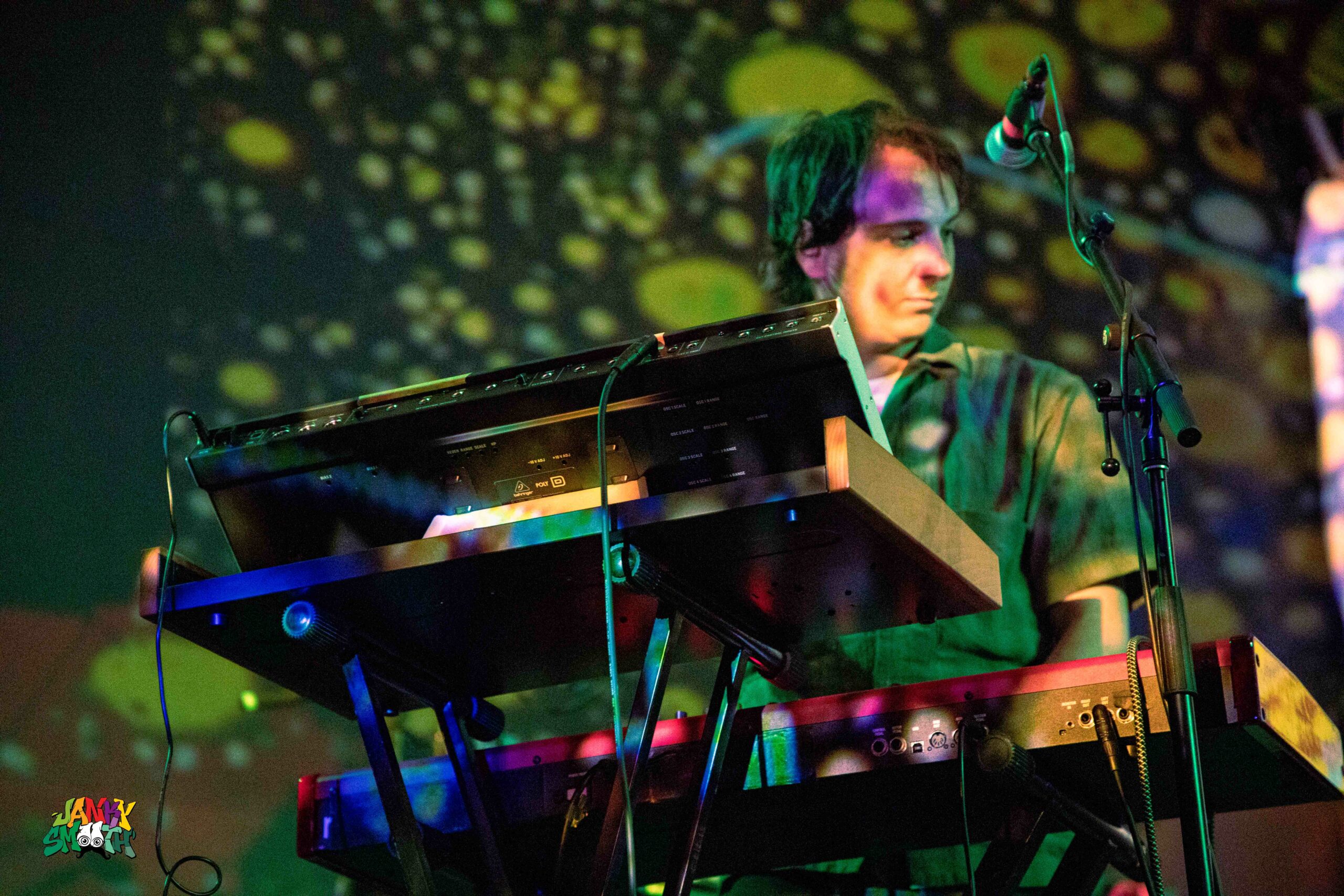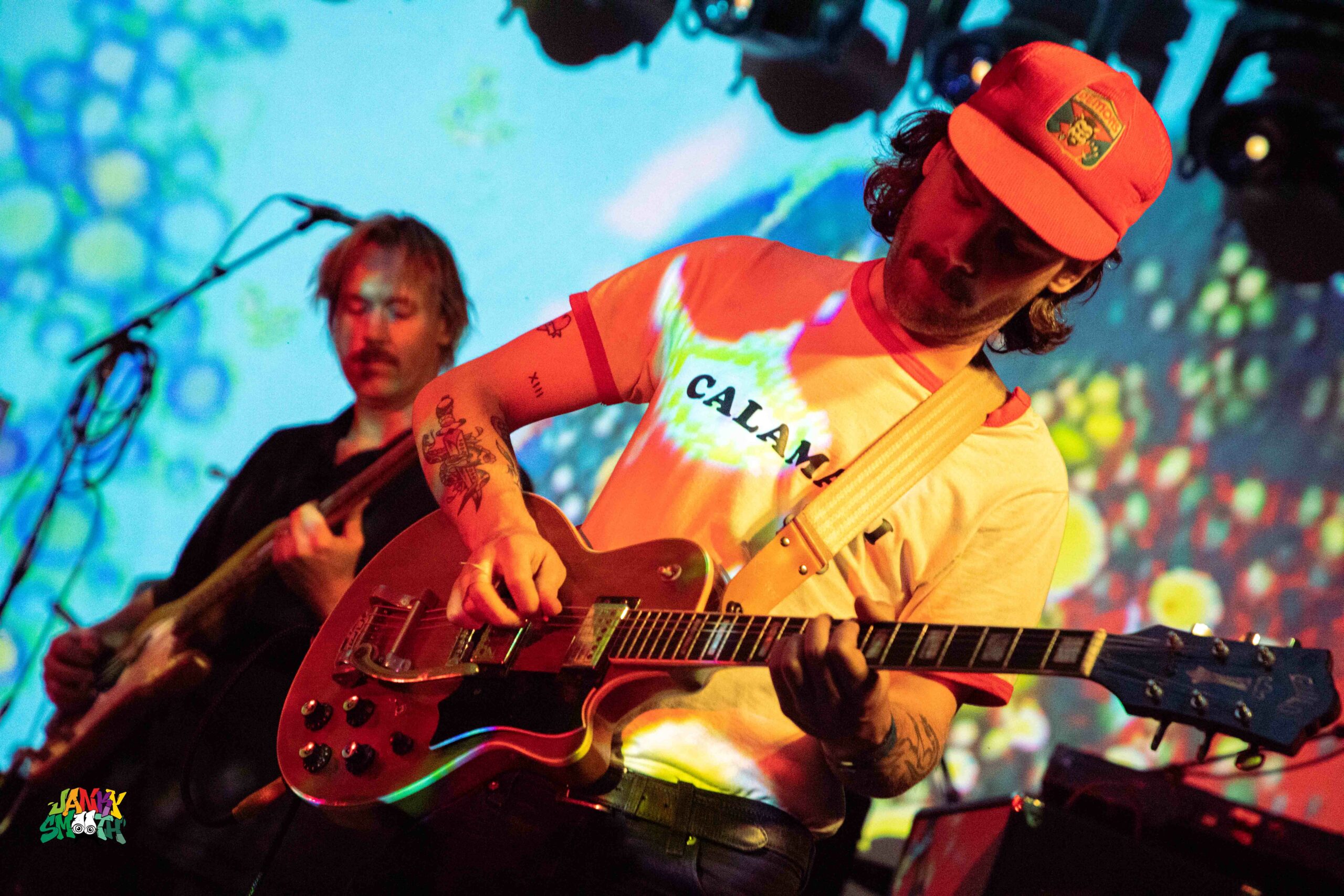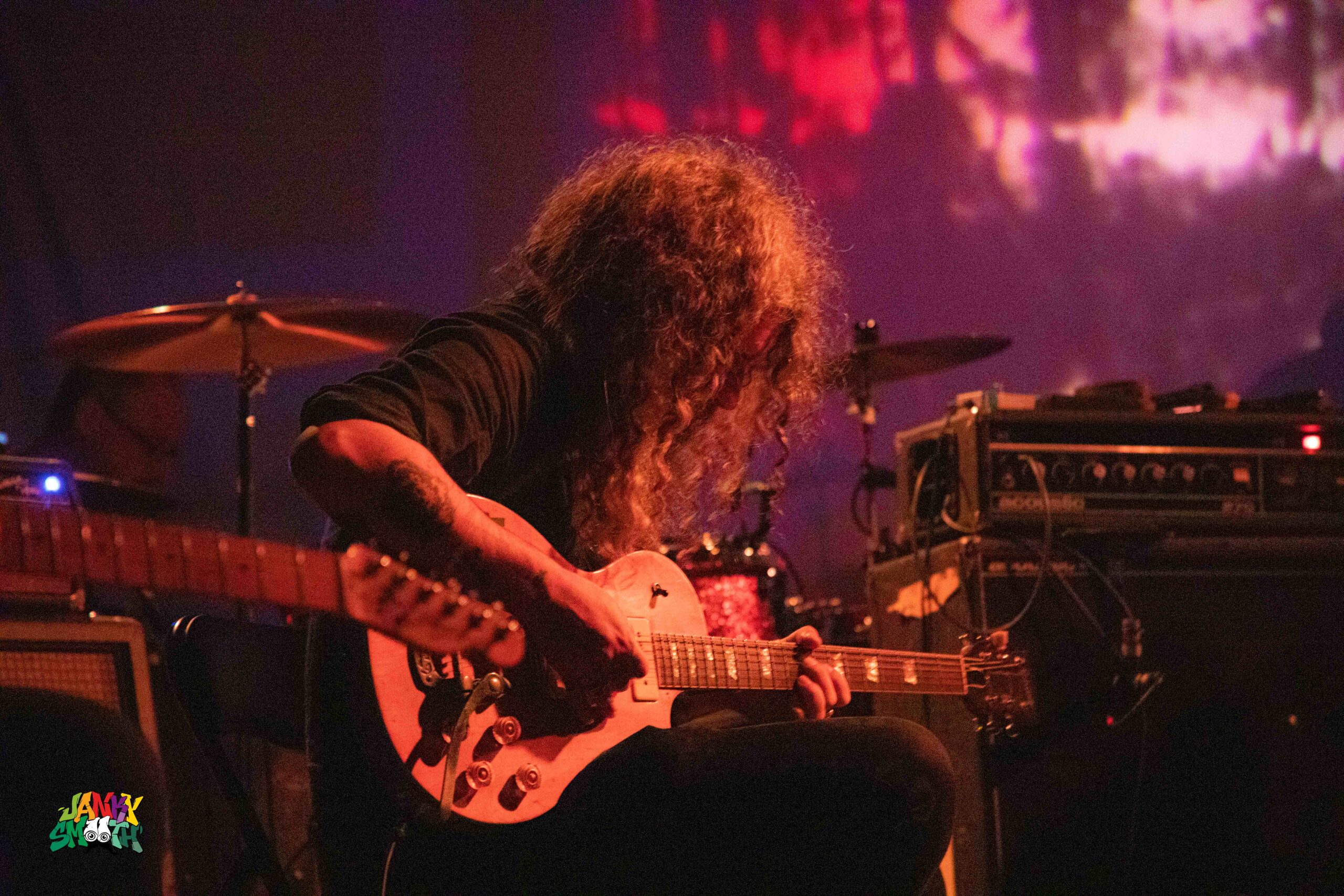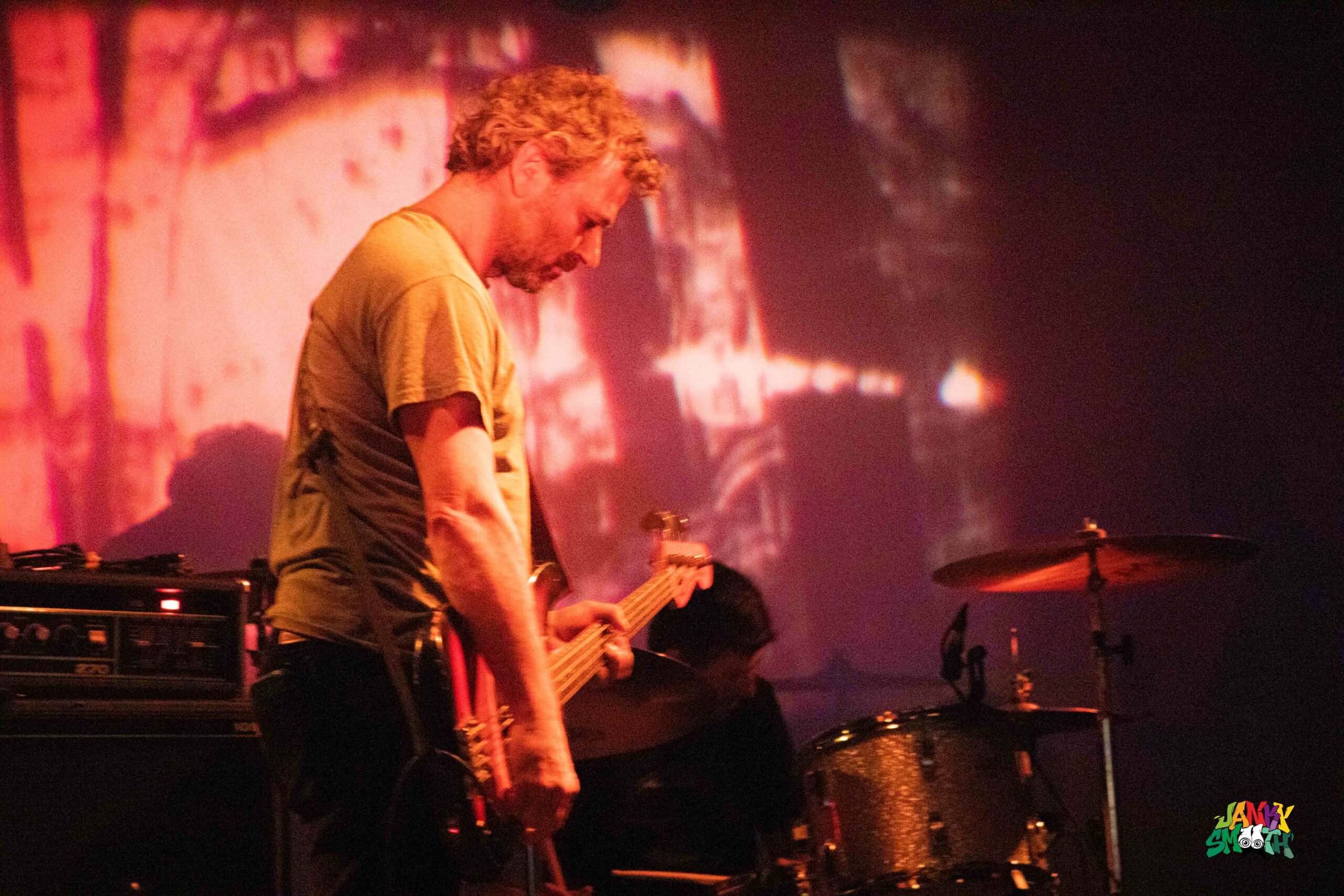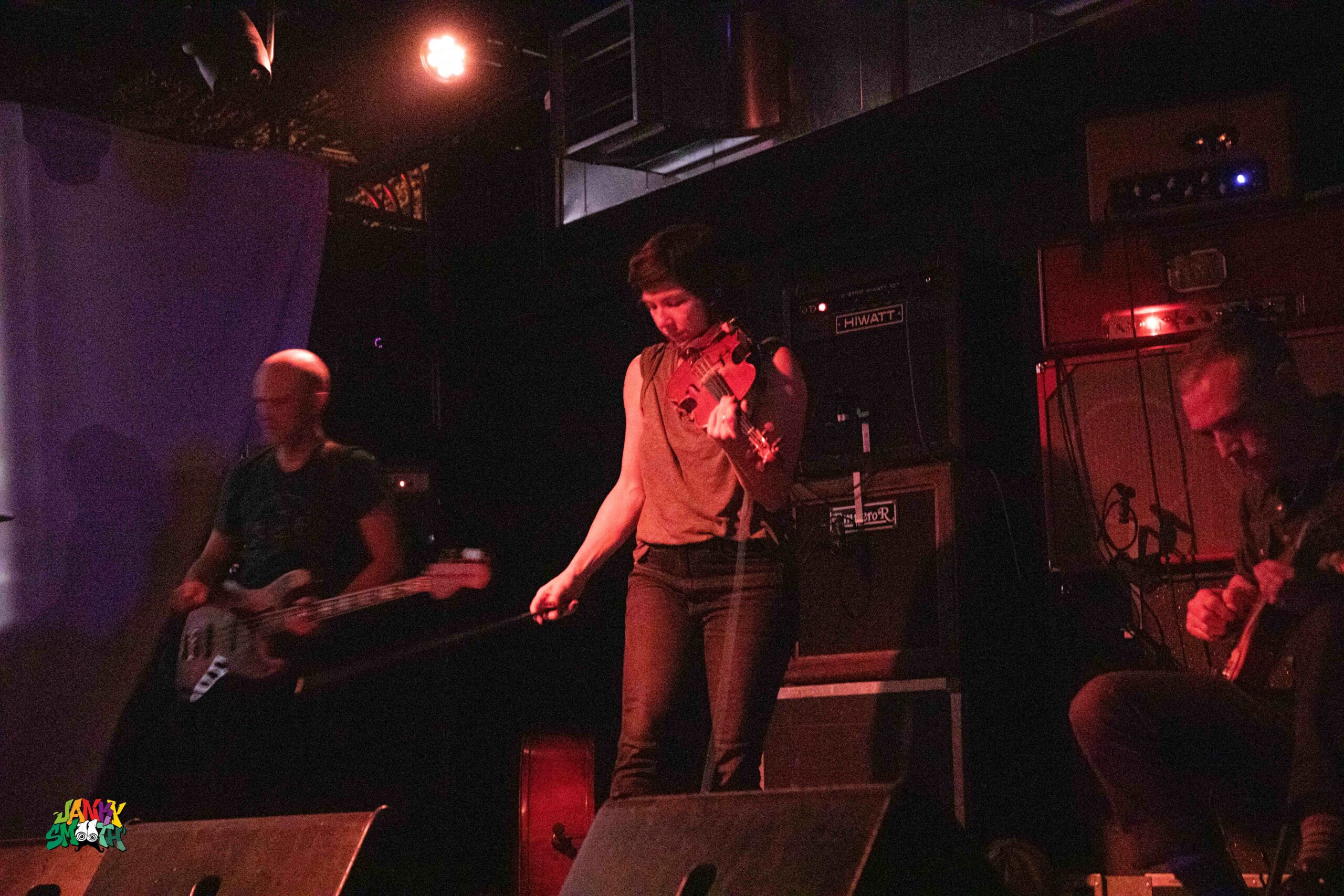 This year's festival was not without challenges. Parish, one venue set to host a range of shows over the weekend, burnt down a day before the festival and a few bands such as Slift and Moon Duo experienced some shuffling around. Hosting the event in downtown Austin on Halloween, despite the fun of the costumes, made for some extreme logistical problems. Because of the holiday frenzy on 6th Street, Lyft/Uber prices out of the Red River district were over $100 out of town, an especially tough cost on any vulnerable concert goer who might not be having a good time.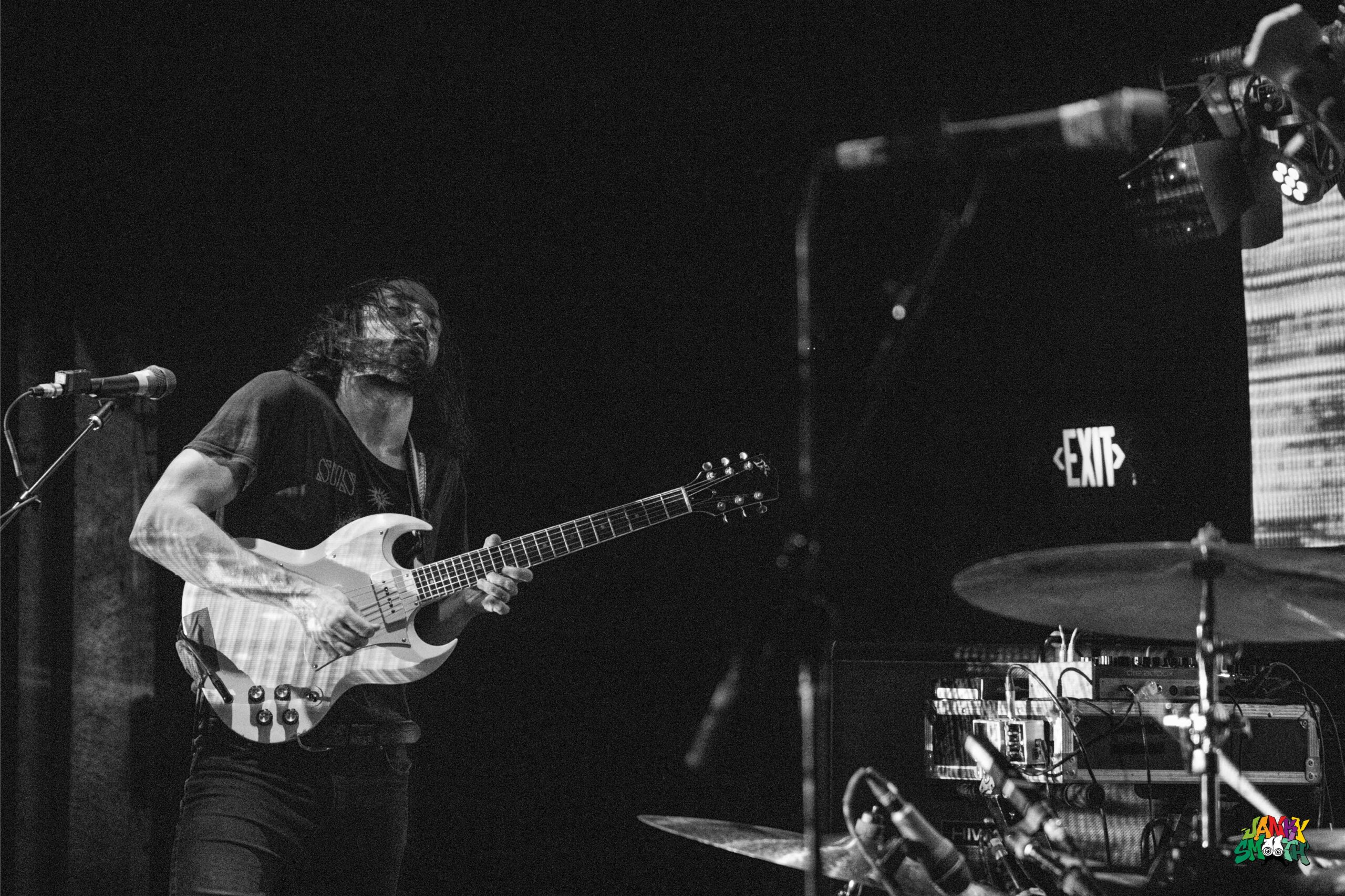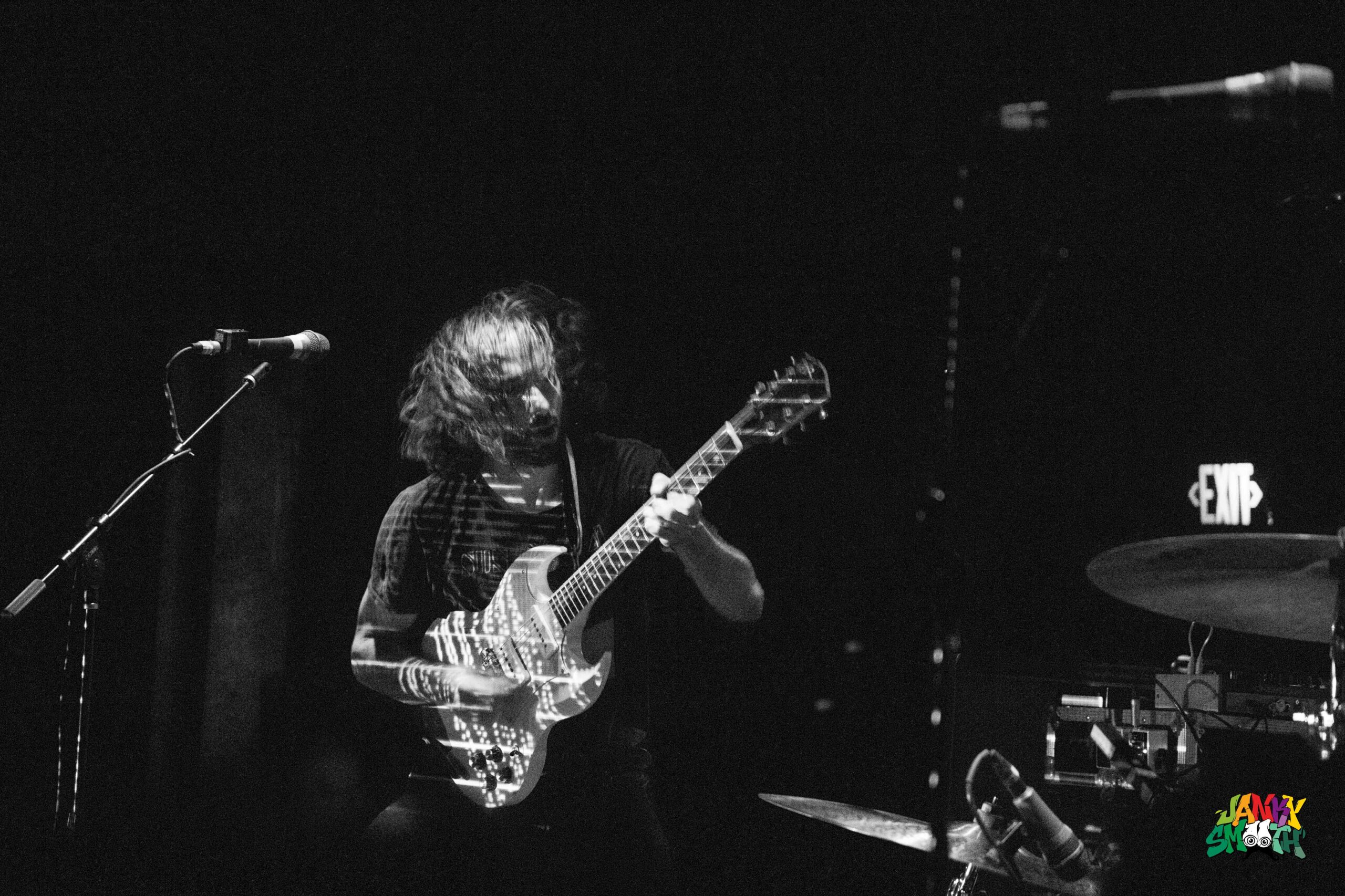 Few festivals offer experiences like brushing shoulders with a Black Angel at the 13th Floor bar, operated by Jake Garcia and defacto HQ meetup point for the festival. Singer Alex Maas, backed by a few other Black Angels, performed a dreamy take of Lou Reed's "Walk on the Wild Side." Christian Bland joined Danny Lee from Night Beats for a UFO Club set, who last played Austin Psych Fest in 2013. John Dwyer played to packed club Hotel Vegas for 4 nights in a row but managed to find the time to watch Os Mutantes from the photo pit.
With an engaging legacy of packed lineups, exceptional Austin sound engineers, creative performance art and a downright good time, Levitation is a festival for music fans by music fans.