Luna Lodge: Moon Duo at Lodge Room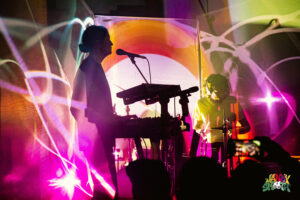 The moon had a strange glow on this Monday night. Its light was bright but diffused behind...
The San Franciscan psychedelic post punk duo known as Moon Duo take audiences to the moon and...
The moment I first saw the imagery and themes from the new Moon Duo album, Occult Architecture...