Noise Punks on Potassium: Melt Banana at The Roxy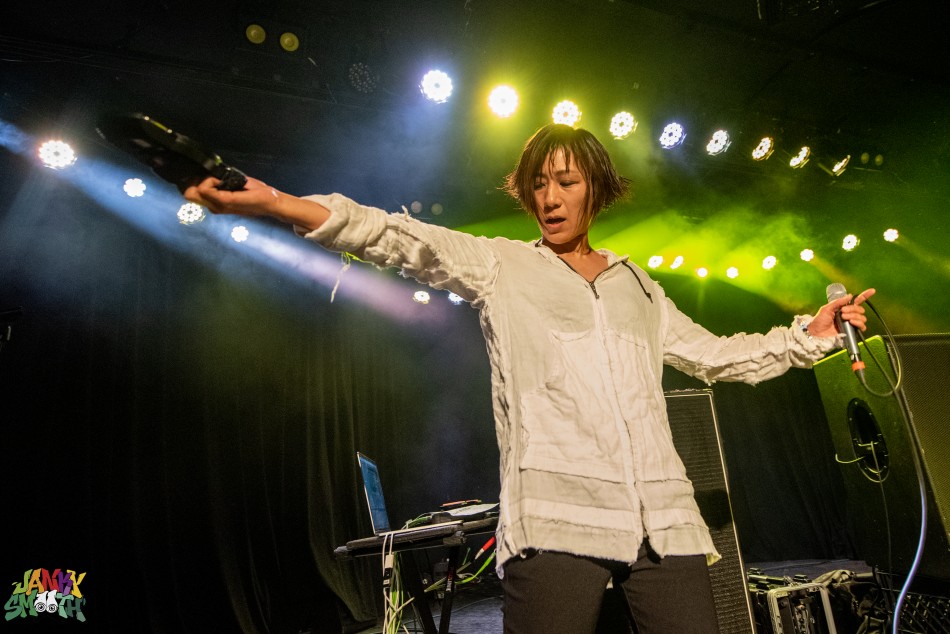 It had been years since Melt-Banana came to Los Angeles. Their last show at The Troubadour featured a lineup that pitted them beside Napalm Death and The Melvins, and though Melt-Banana didn't headline that show, as time went on and the musical landscape changed, enough years had passed by 2022 that they became a very hot, headlining commodity in the world of weirdo music. No matter what scene you were in you had to be there, the urge was felt across punk, metal, hardcore and goth. So, in 2022, Melt-Banana returned to Los Angeles before a sold out Roxy Theatre and demolished the crowd that hailed them as legends of noise. Not only was the Japanese duo in question in rare form performance-wise on this night but every band they brought along in their crazy punk rock caravan put on equally wild and mind expanding sets.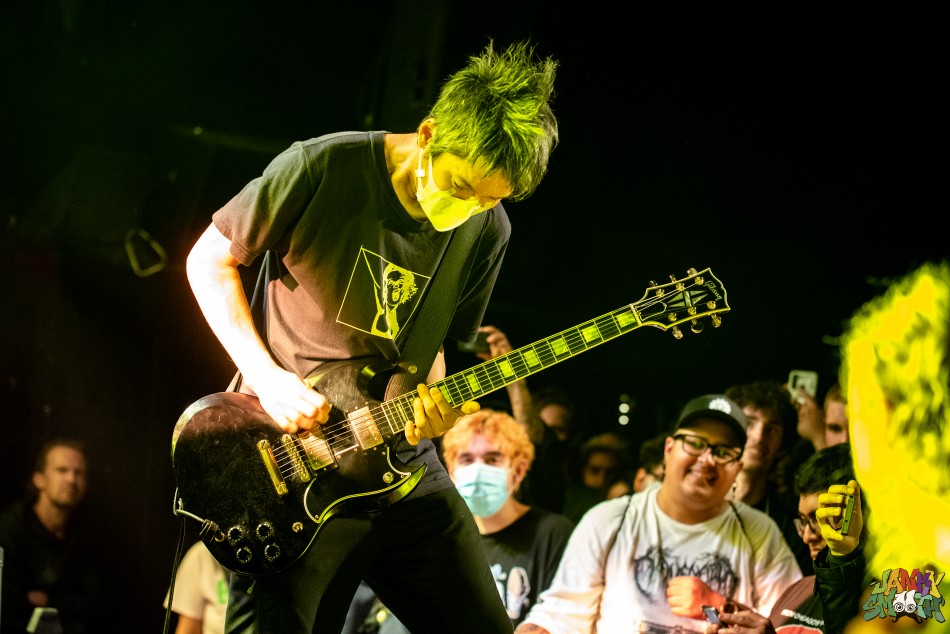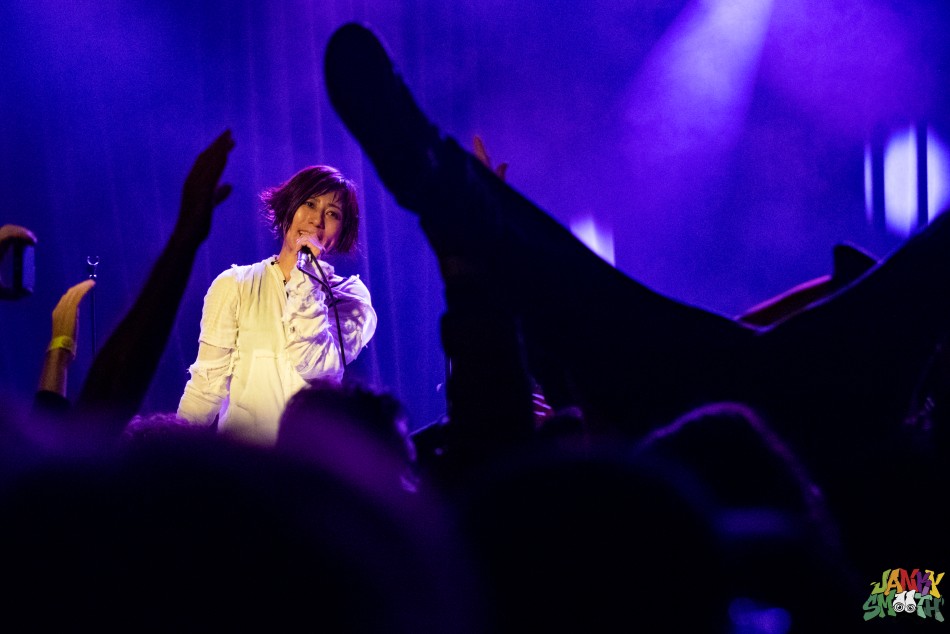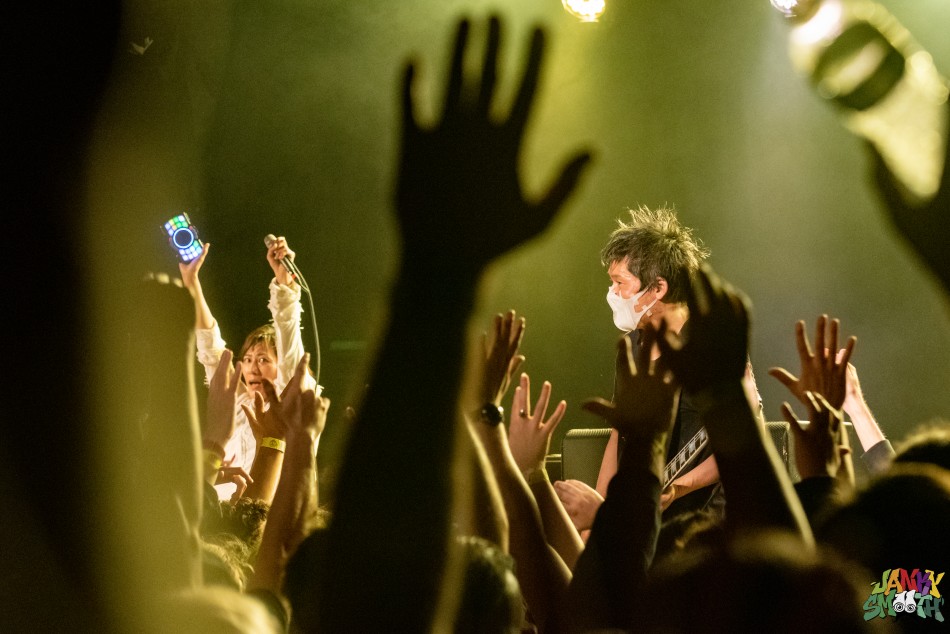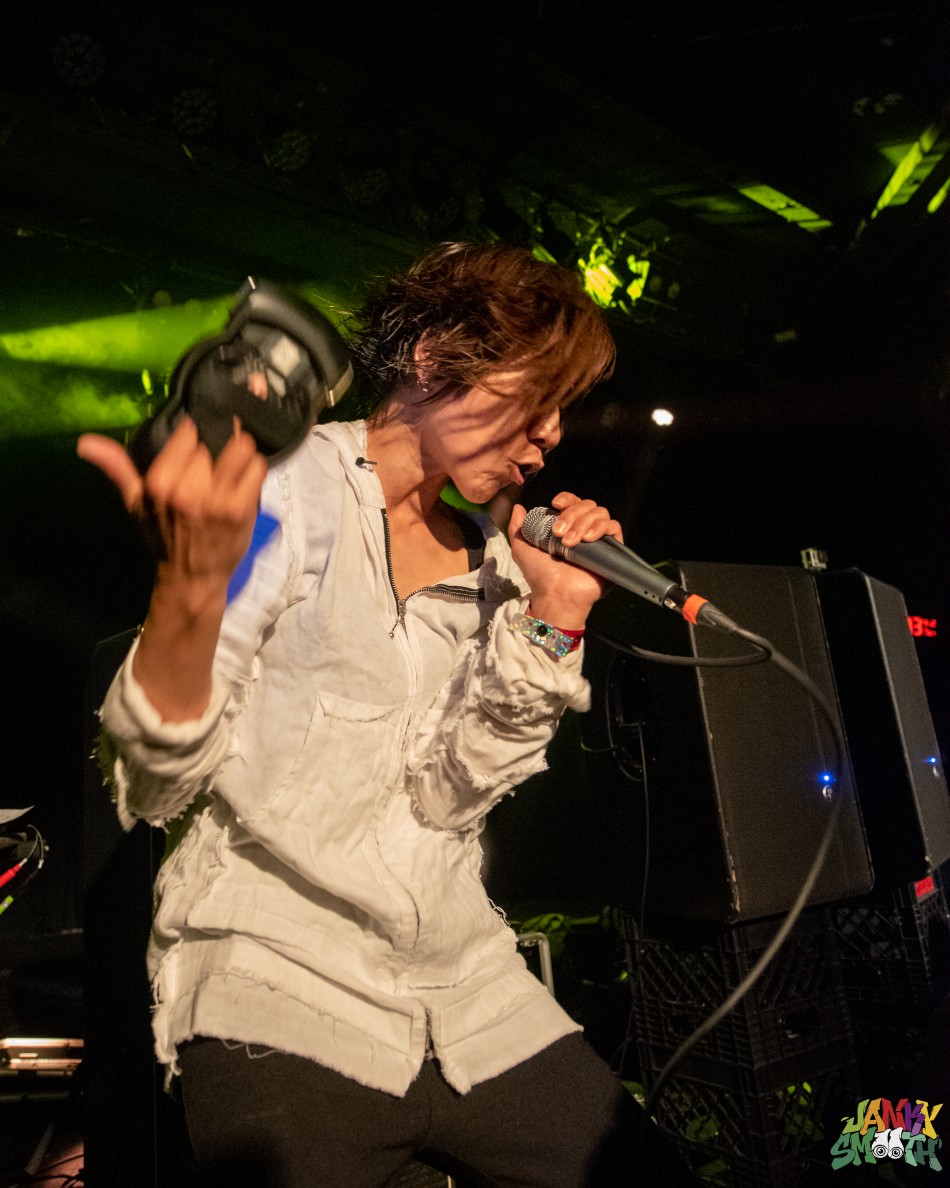 Psychic Graveyard were one of the best noise rock bands I've ever seen. Flipping switches, turning knobs and playing with doo-dads to create this massive behemoth of angry, artsy dysfunction. They jam hard, making electronics feel more rock and roll than any band I've seen, and as a result, you are washed in this vibrant, schizoid energy that makes you feel unhinged enough to lose all control. It dawns on you, half-way through a Psychic Graveyard set, that perhaps you belong in a straight-jacket, committed to a padded white room inside some unattended asylum for loonies–if this deranged sound is what appeals to your body and mind. And the looks on each band member's face only reenforces my theory, by nuts, for nuts this band truly is. The sonic character of Psychic Graveyard is being buried alive in wires and hardware, a dance floor for damaged minds.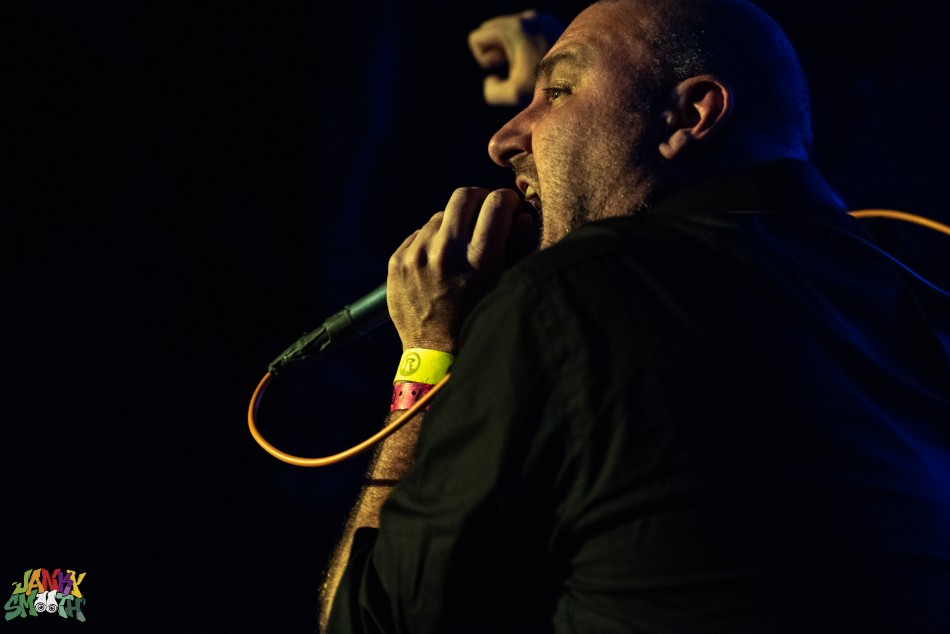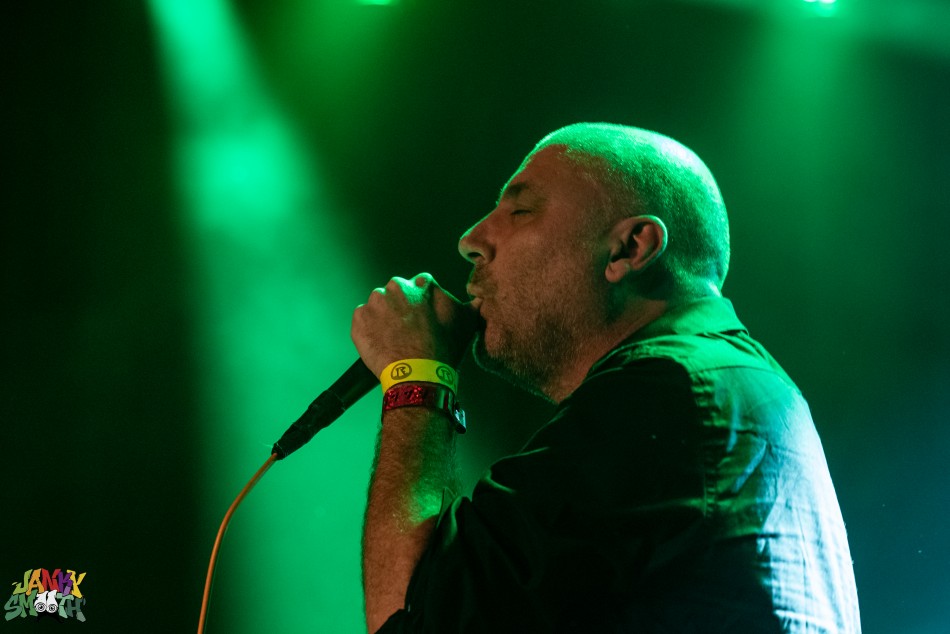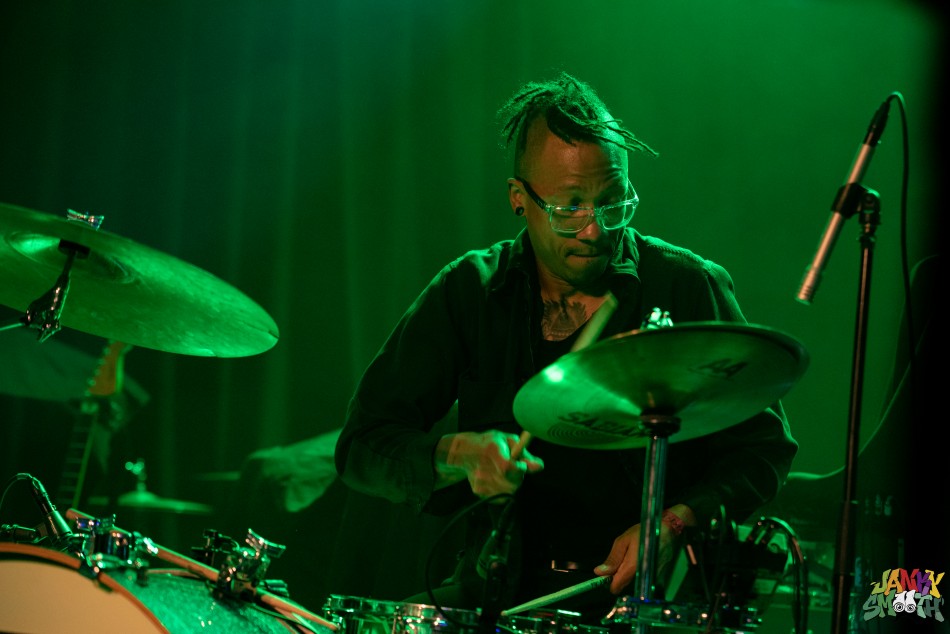 Deaf Club never fails to amaze and impress. This band is more proficient in pure rock insanity than any of their peers. Their sonic character spans many genres, from power-violence, to noise, punk, hardcore and beyond, making them impossible to pigeon hole, which has really always been the case for the band's leader Justin Pierson. Joined by some of LA's best underground instrumentalists, every set devastates in a tour-de-force of punk energy. The band's appreciation for No Wave and art punk makes them something of a living poem, a dark, gritty piece of satire, plugged-in to destroy.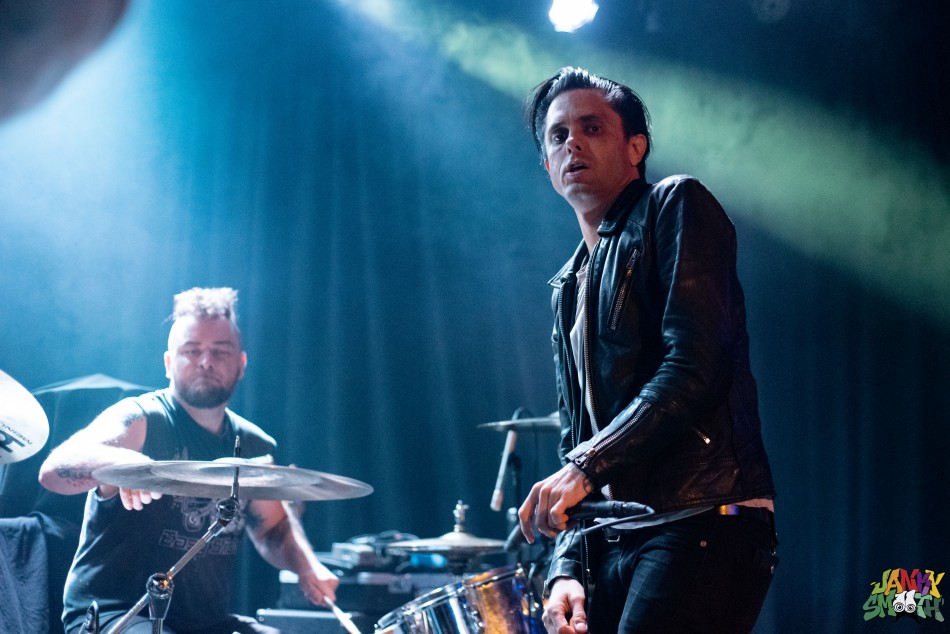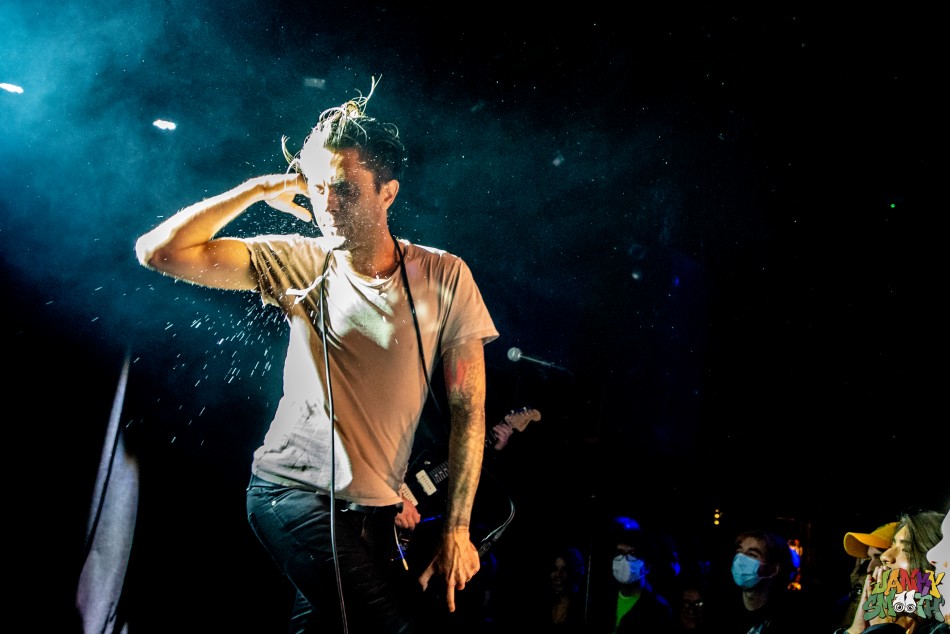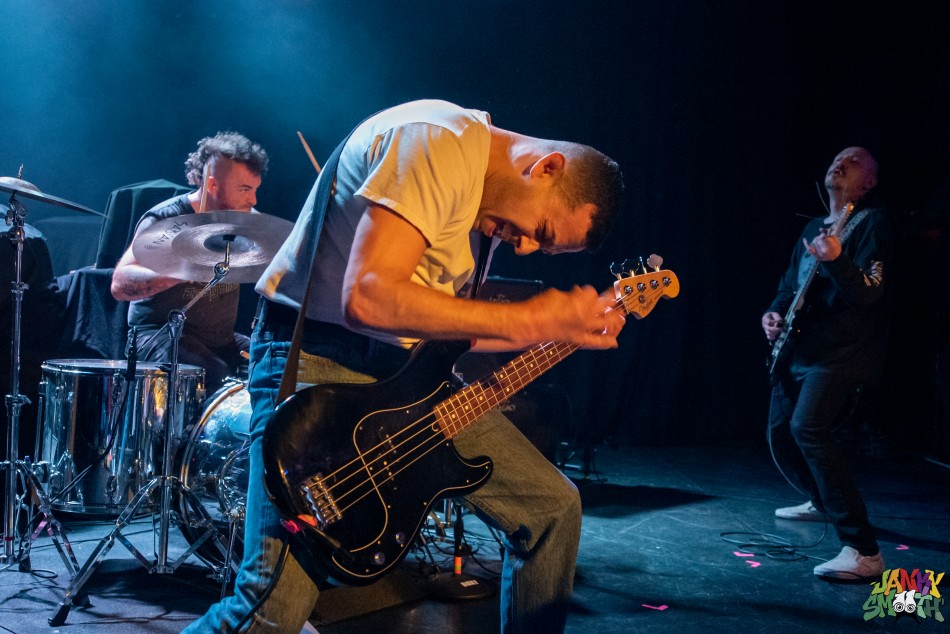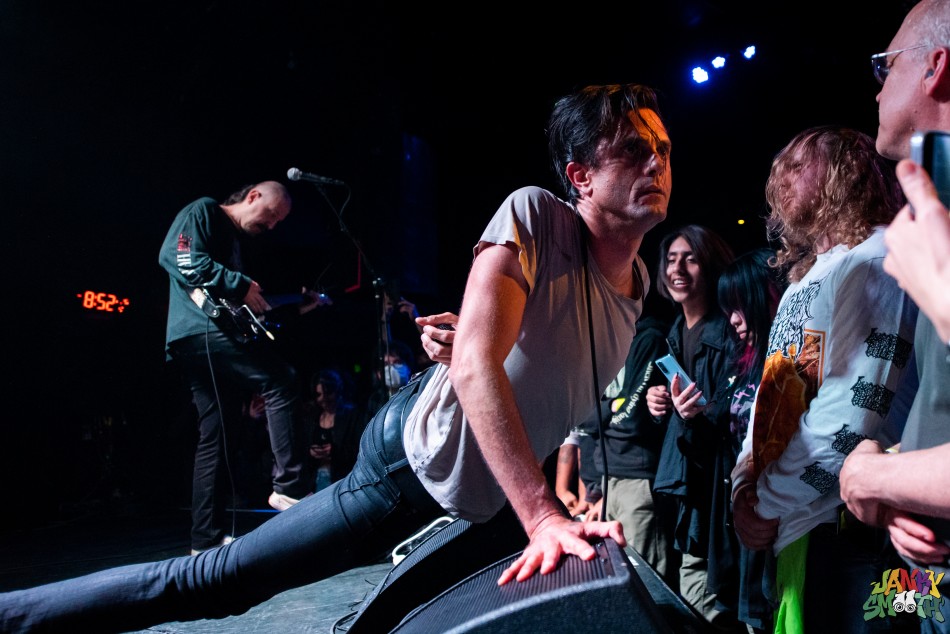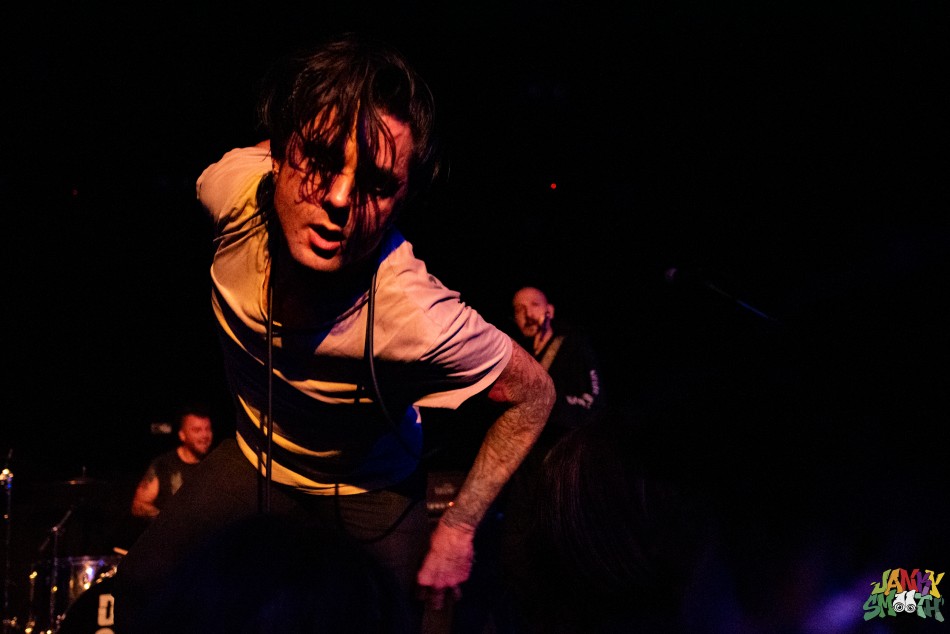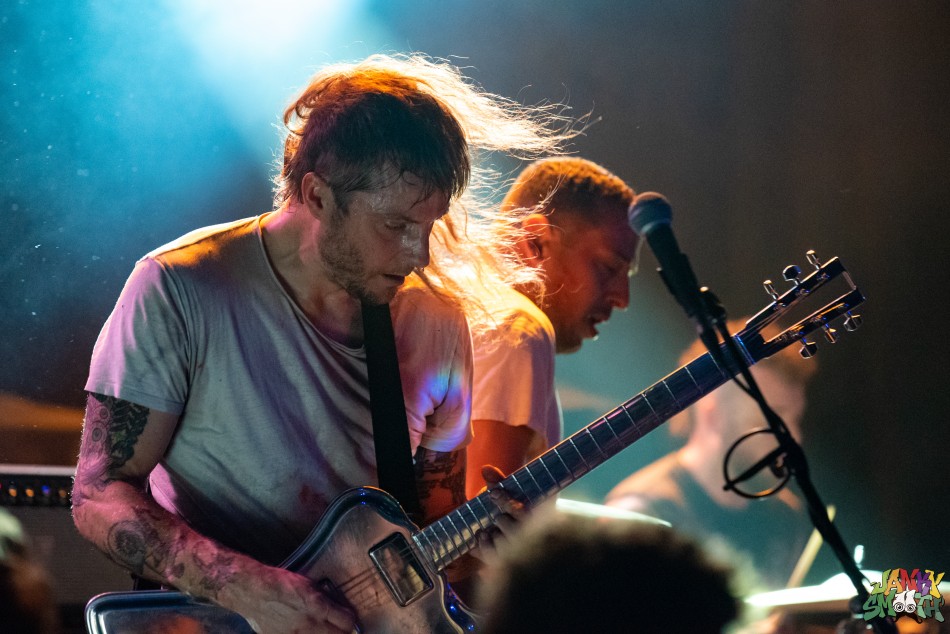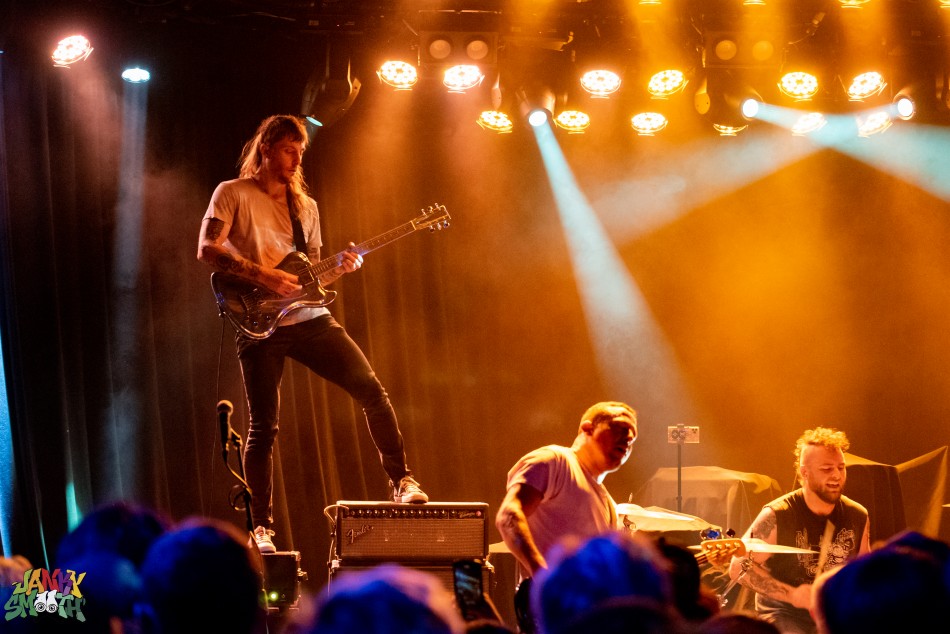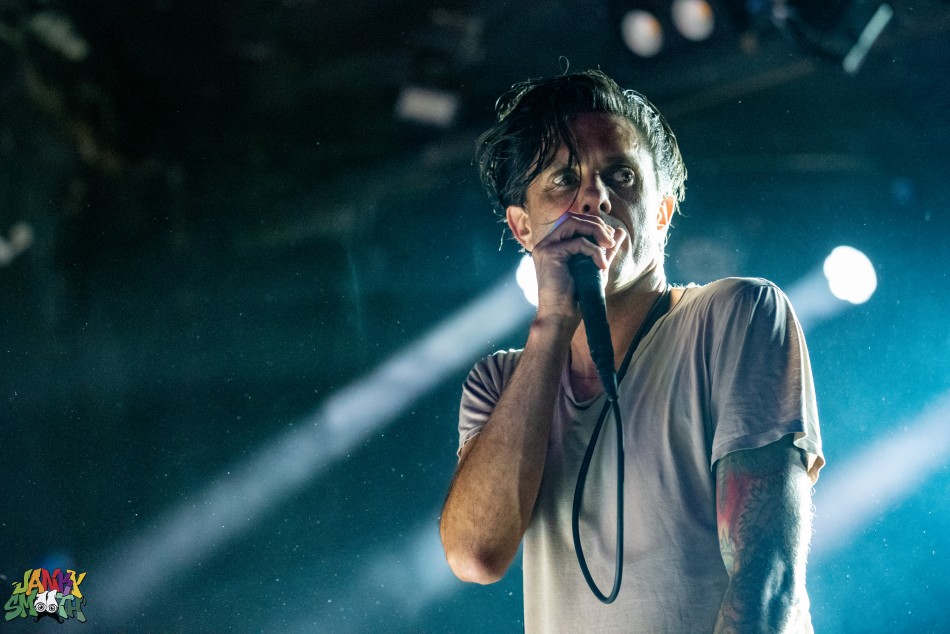 Ed Schrader's Music Beat both puzzled and impressed The Roxy, whereas every other band intended to kick through your eardrums, this band soothed you into a moody, sultry reptilian state of mind with crooning, sexy lounge and blues inspired rock and roll. It takes courage to perform this type of music in the current musical context, there can't be a drop of cynicism in the room. That may be impossible to find in Los Angeles but Ed Schrader's unpredictability won over even the coldest elitist hearts. I can't tell if they croon to be ironic or if its the actual soul-sound emanating from Ed Schrader's heart, they still croon their hearts out, even those that came to mosh embraced their sound. The band was simply too intoxicating to deny.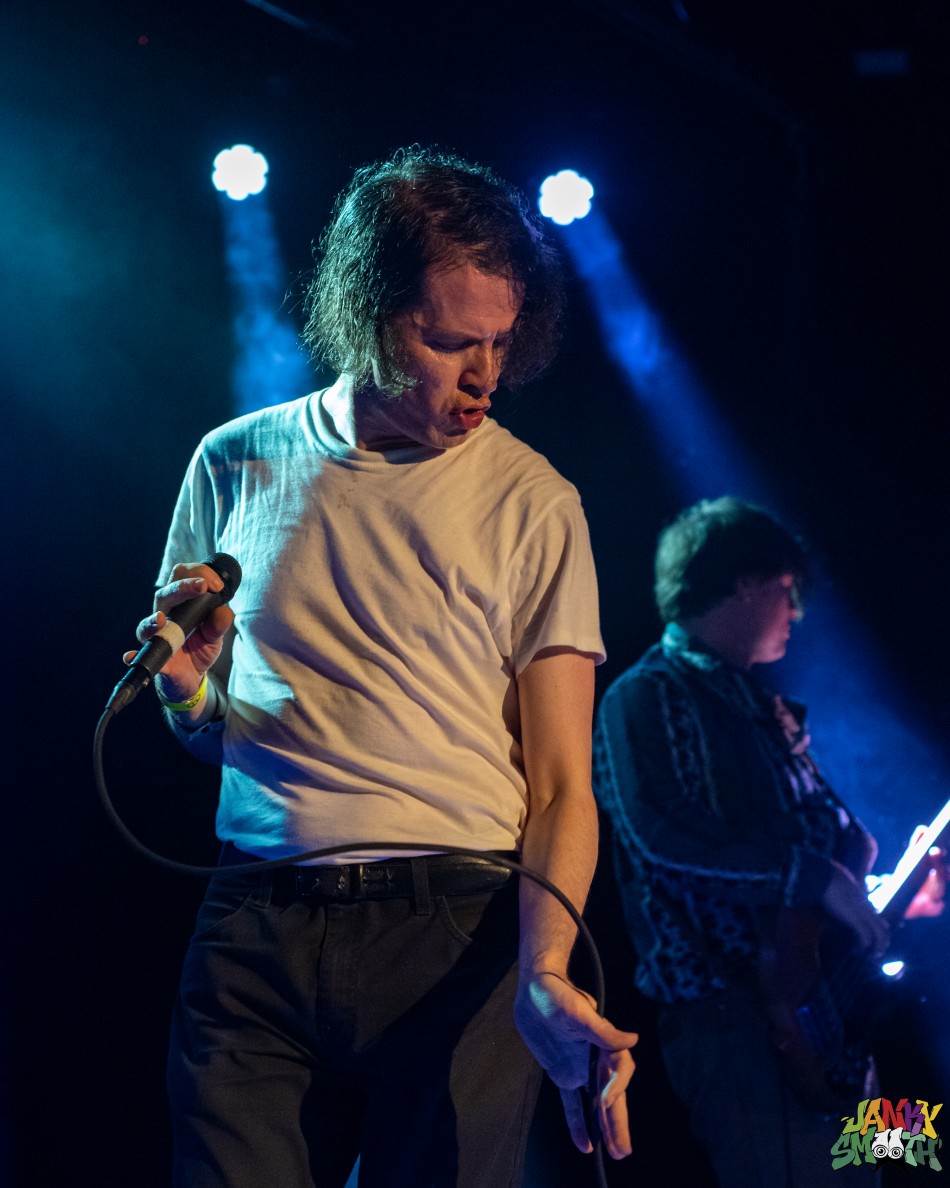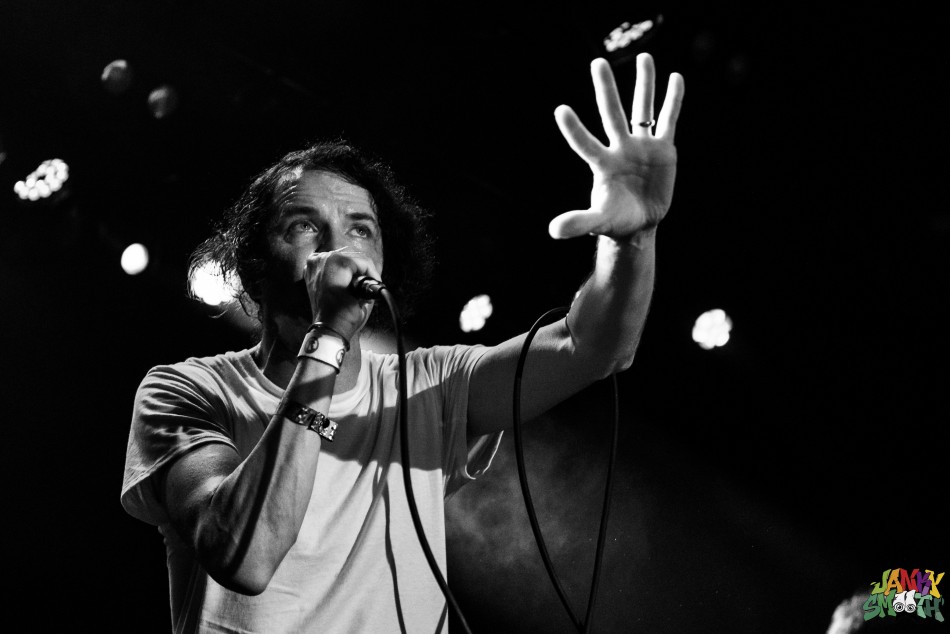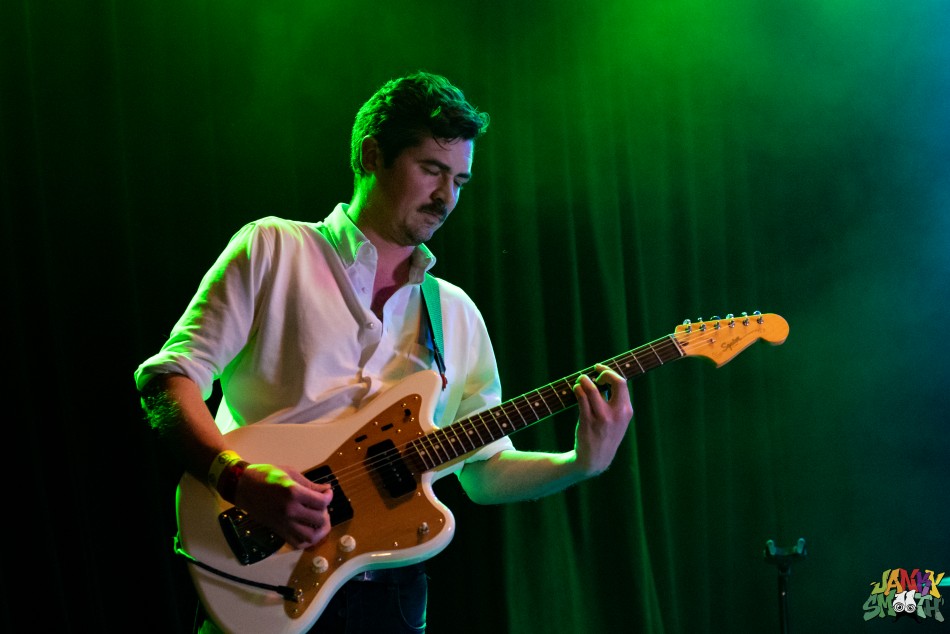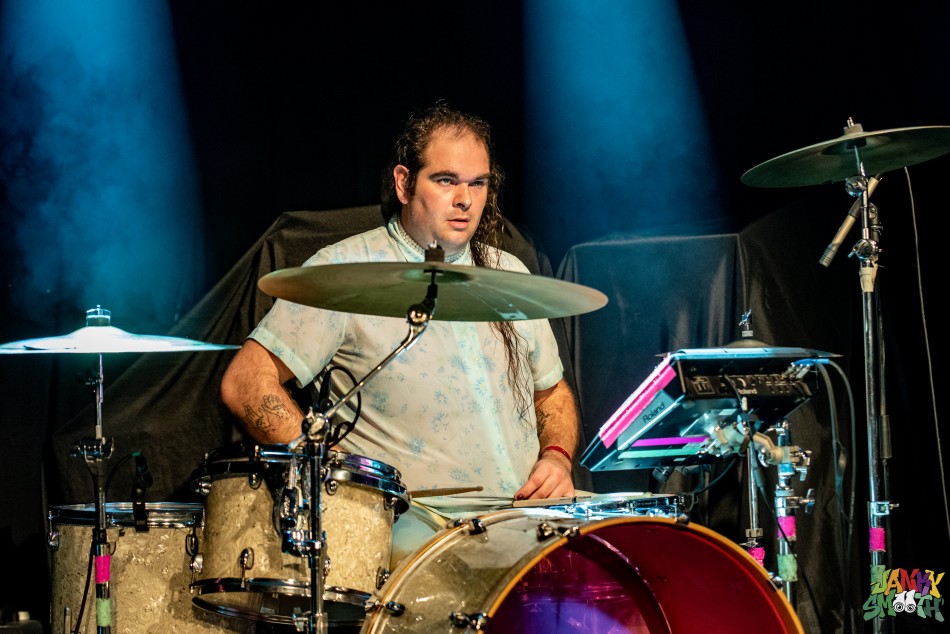 The anticipation mounted to a fever-pitch for Melt-Banana and as the duo took the stage with nothing but a wall of amps, a laptop, Ichiro and his guitar and Yasuko Onuki, wielding what looked like a hand-held gaming console, or a 90's Simon game. To those not in the know, they would be surprised to learn this was actually her instrument of choice. She would handle it like a katana hilt, slashing at the audience and pressing a simple button to unleash a barrage of noise. This married to Ichiro's leading guitar attack that would bend the audience's melted minds in any direction he desired, almost as if the music took on a characteristic of abstract painting. Music painted in strokes of sound that erased all logic and rationality in its path like this noise rock was a high-power ray gun shooting you up with a new strain of noise induced Havana Syndrome. Melt-Banana is equal parts grindcore as they are Mr. Bungle, and in the spirit of making high art, they played a string of short songs in a row, all less than a minute long to beat you like Bruce Lee's one inch punch to the ear drum. Then, upon finishing this medley of mayhem, the band went right back into their more extensive, long-form pummelings. Leaving this concert, we were all a bit more insane and in-step with a higher, more outsider-artist state of mind. We could've all started a noise band that night, charged in every digit to bang and smash on whatever made the most potent, crazy sound.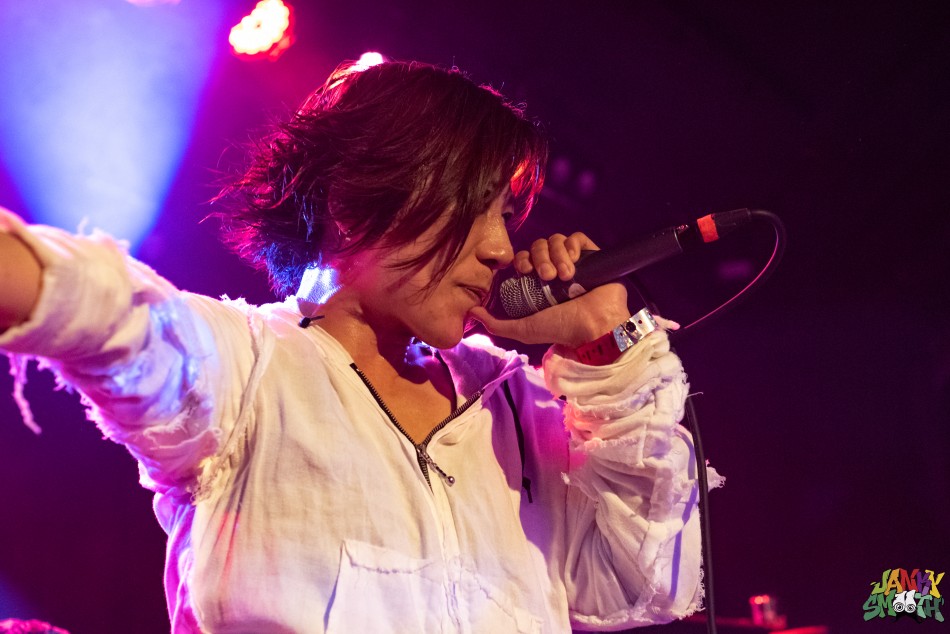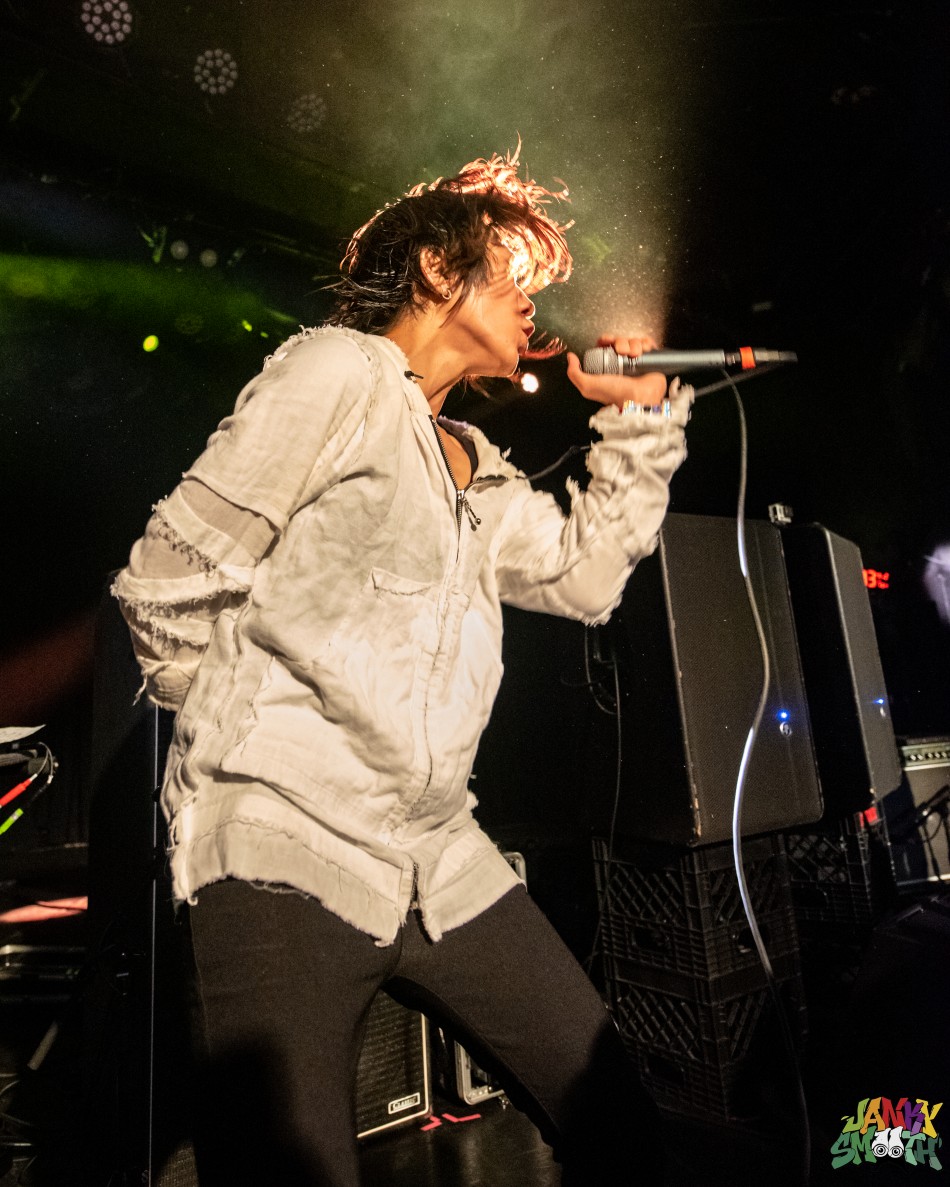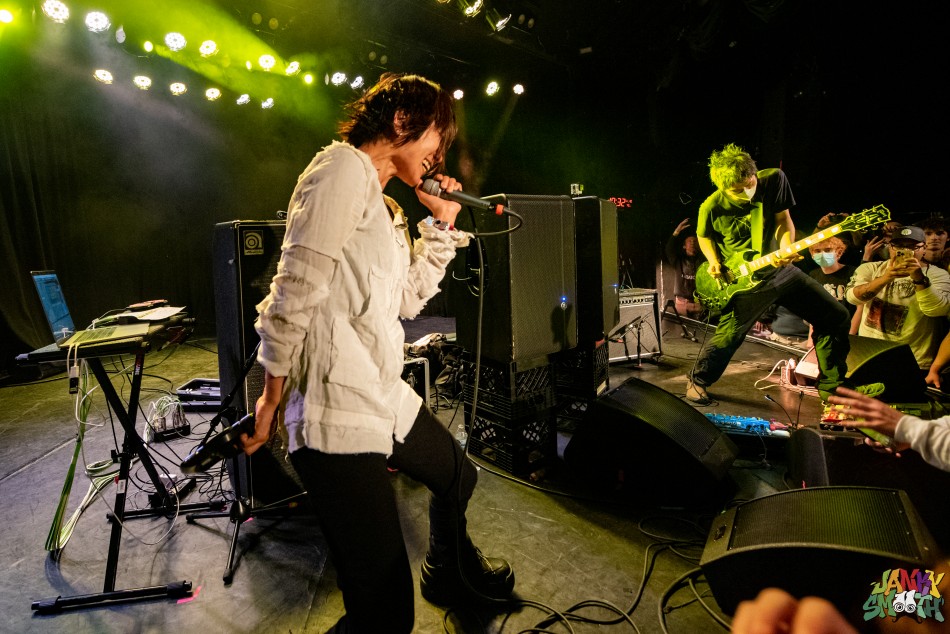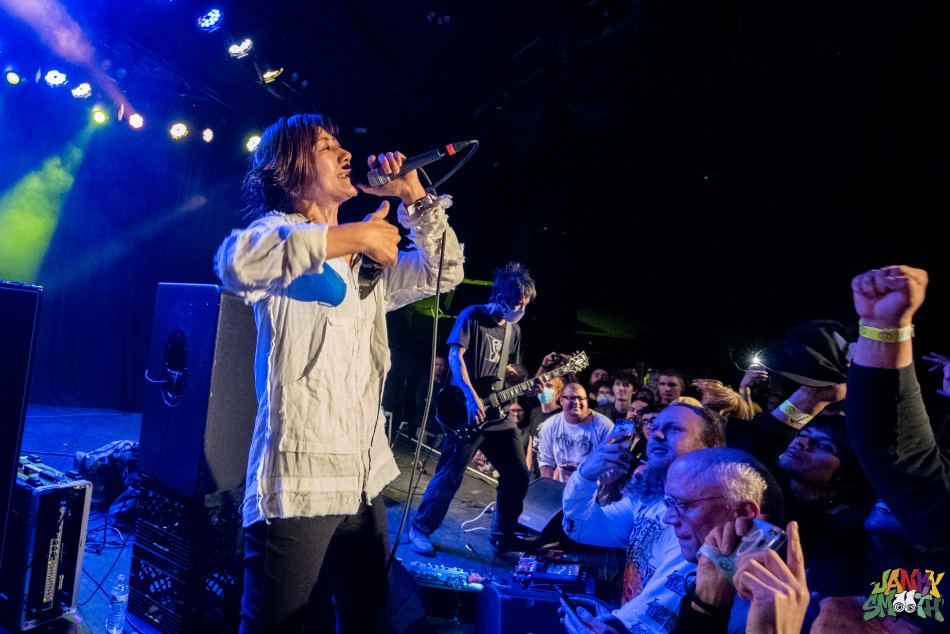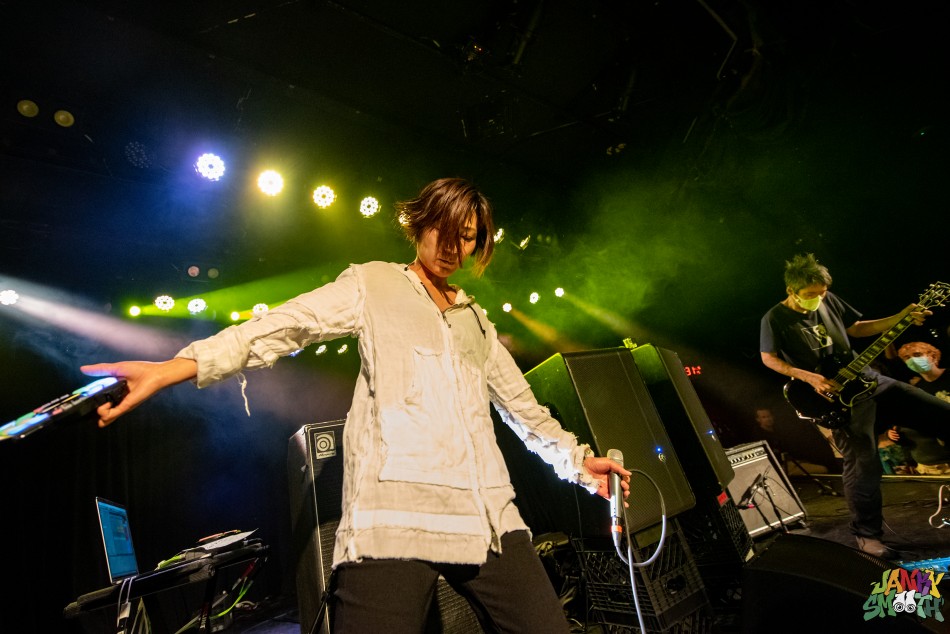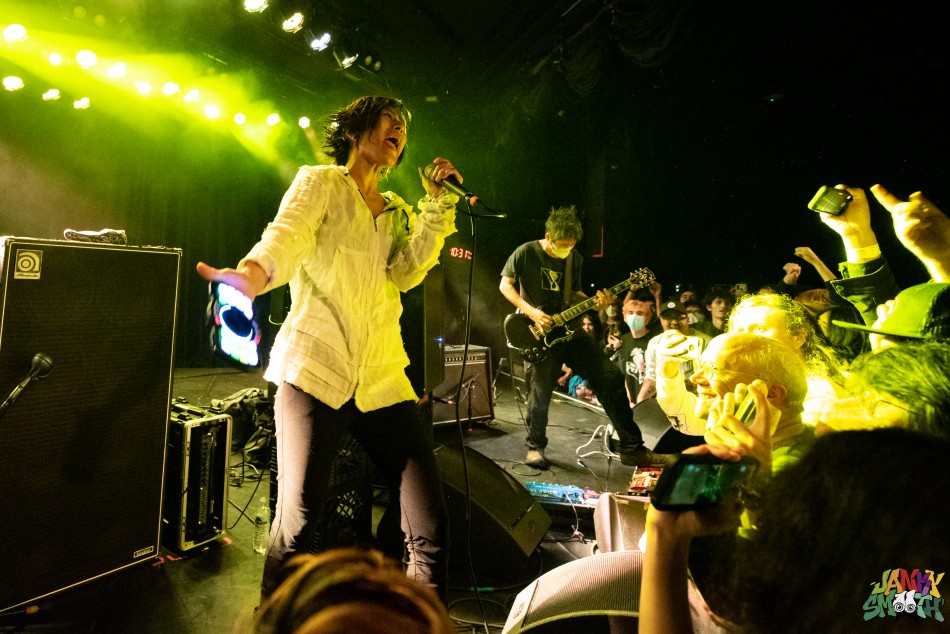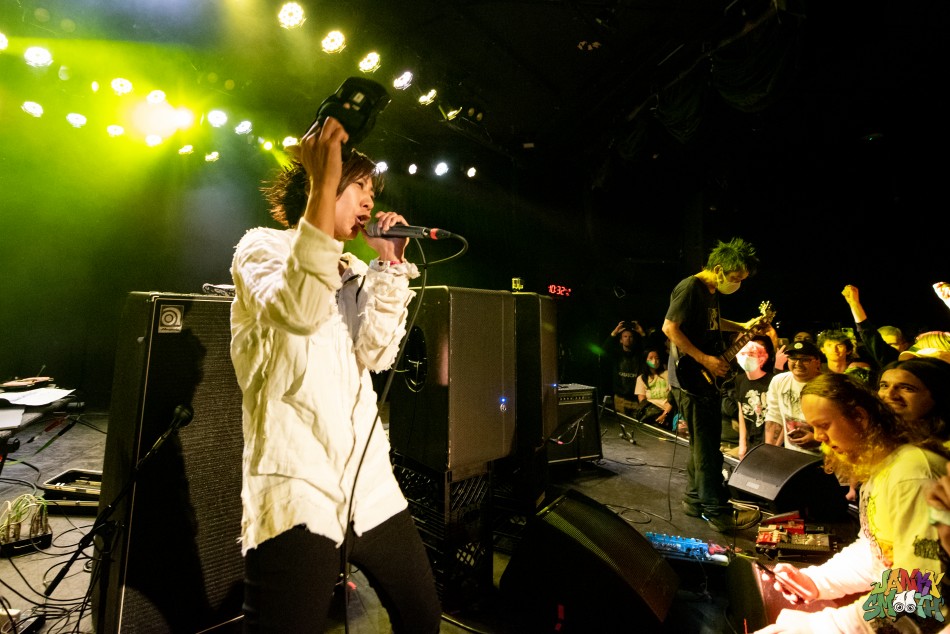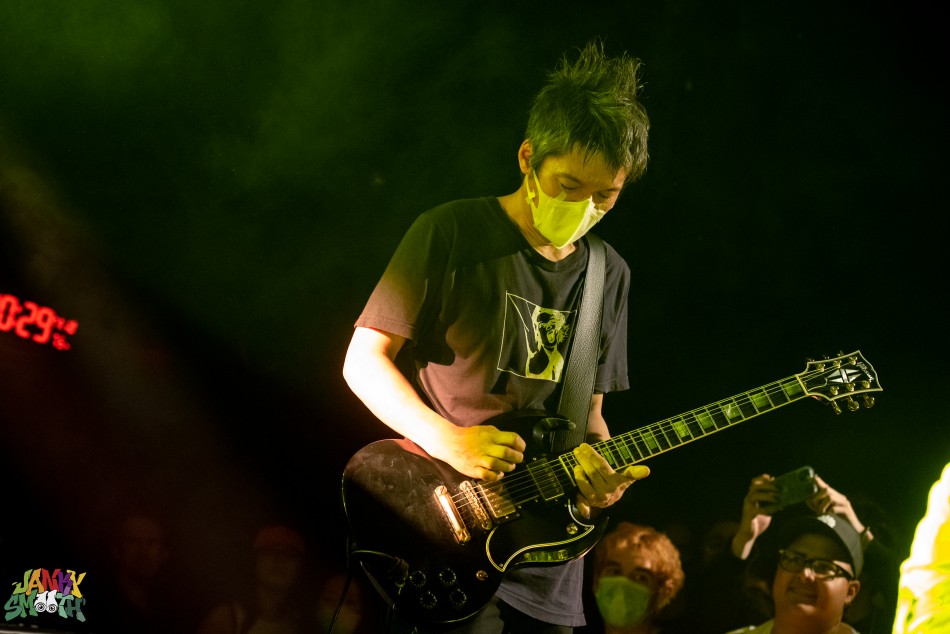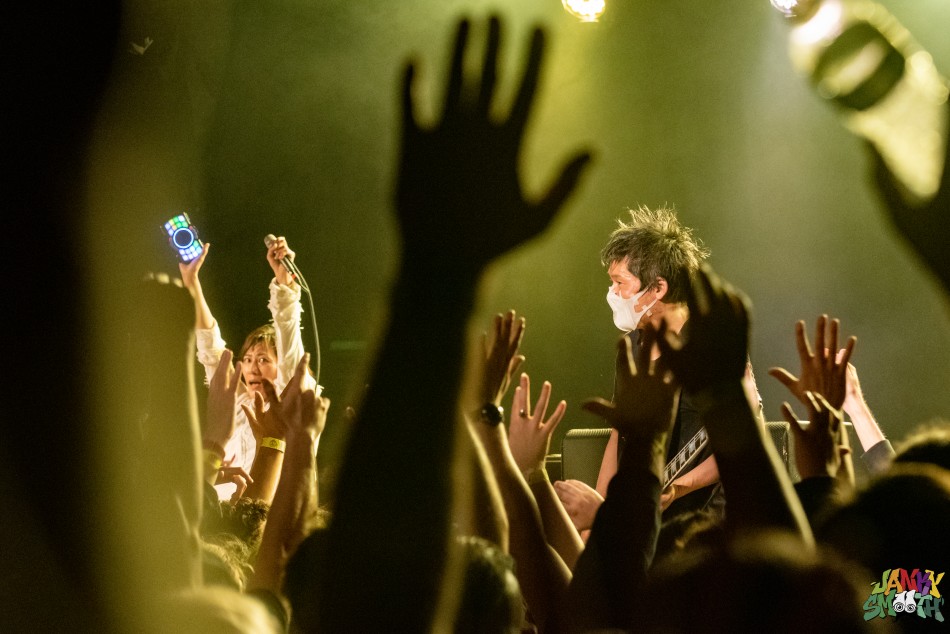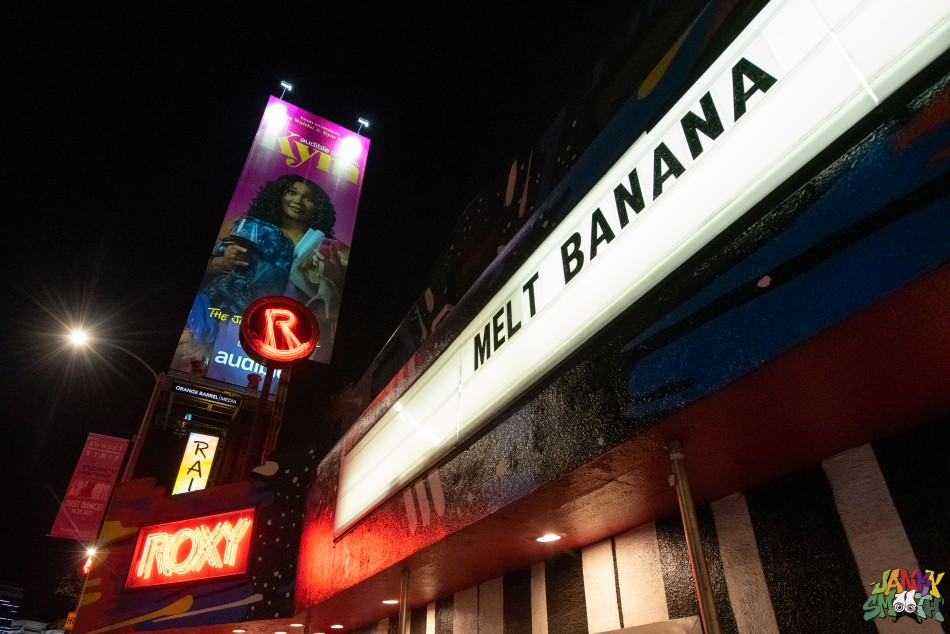 Words by: Rob Shepyer
Photos by: Albert Licano