Return to the Land of Rape and Honey: Ministry at the Fonda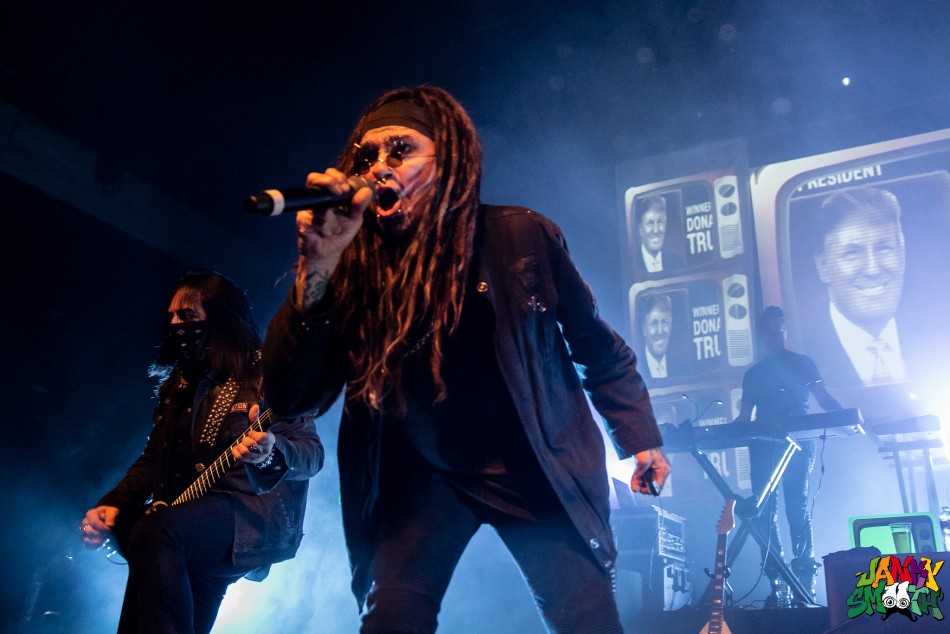 Donald Trump is the subject of many musical endeavors, lyrics fling his way like shit, staining his image and legacy forever amongst fans of underground music. I imagine it's hard being a Trump supporter and being a legitimate music fan, for the first few years, you couldn't go to a heavy rock or hip hop show without seeing your president smeared and made a mockery of. If you're not totally dogmatized by the Donald, you will most likely side with an artist over him or any politician.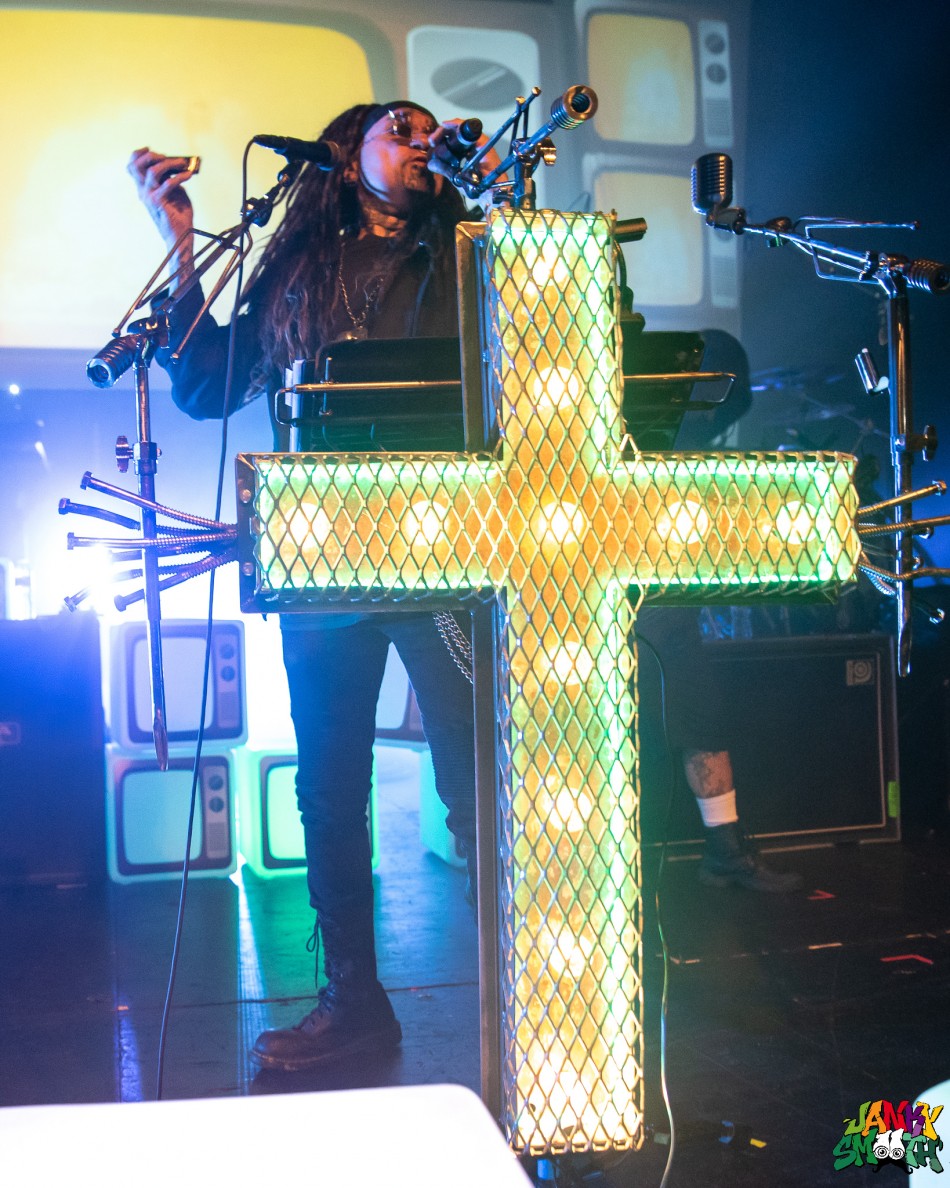 Ministry has been one of the most politically vocal bands of the Trump presidency. Bands that are young and angry seem to fall short of Al Jourgensen's impressive political grumpiness and angst. In the world of metal, punk, and the genre he popularized, industrial, Al is a beacon of light and truth to look up to. He's not polarized left or right but he unabashedly admires Antifa and also has a history of mingling with Alex Jones in the past. He's a political maverick, in other words, so don't try to pigeon hole him to give your side any extra points.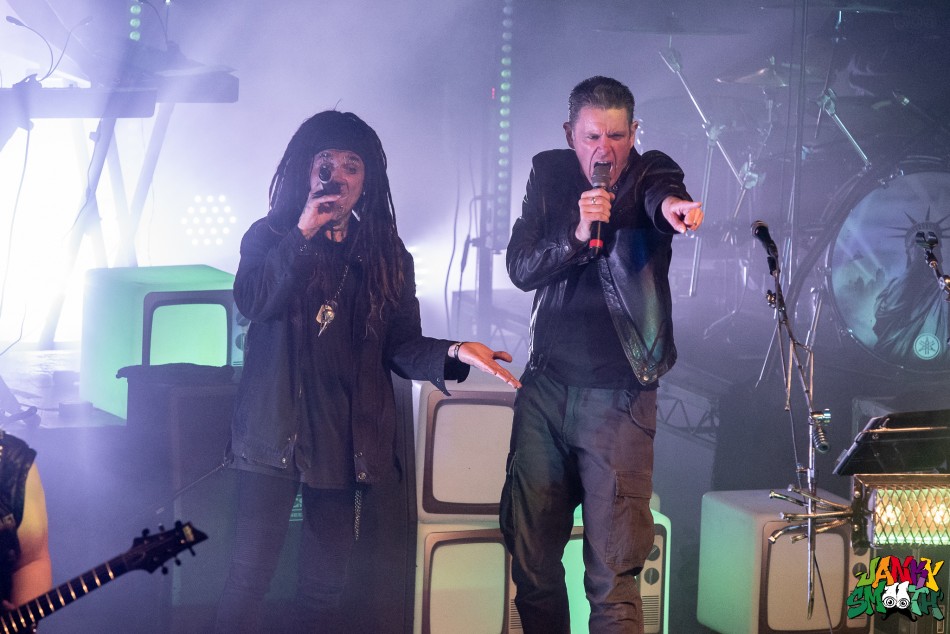 One of the greatest musical efforts in defining the American experience was of course, Ministry's third album, Land of Rape and Honey, which was celebrated on this night at the Fonda Theatre for three decades of relevancy. You only need to see In Case You Didn't Feel Like Showing Up to understand just how visceral and insane Ministry was when first touring this album. Thirty years later, you figure if Ministry has even a quarter of that same energy they had during that tour then any show playing those songs is a must see.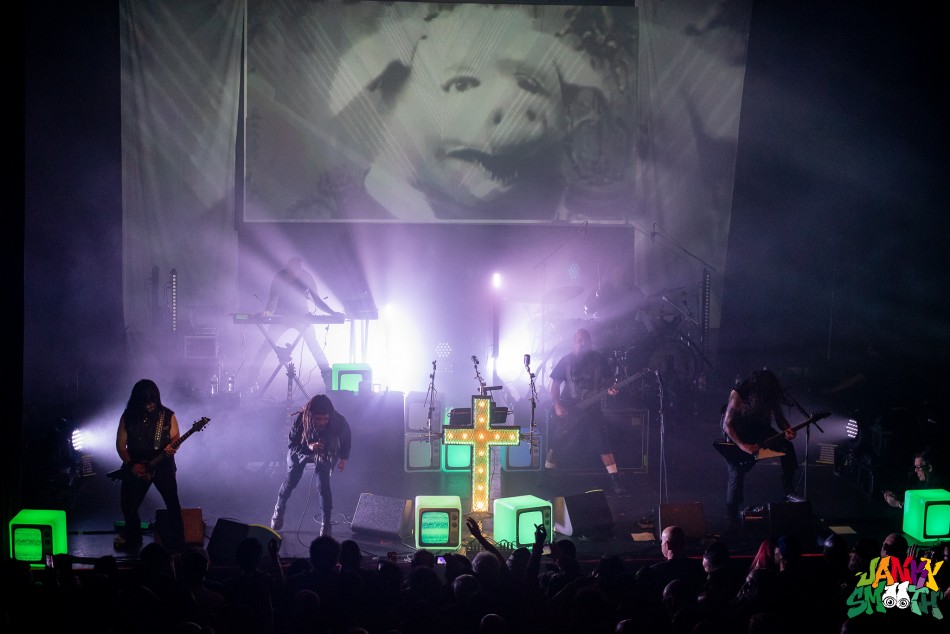 The evening began with Alien Weaponry, a metal band from New Zealand that began their set with a haka. This power trio of young lads play a perfect balancing act between groove and nu metal that taps into the same tribal roots that Sepultura tapped into in the 90s. Their sound was thick and heavy, the kind of metal you mosh to in camo pants. If you check out the global metal festival scene, you will see "Alien Weaponry" in smaller print all over, it's only a matter of time till the impression they're punching into metal really gets felt.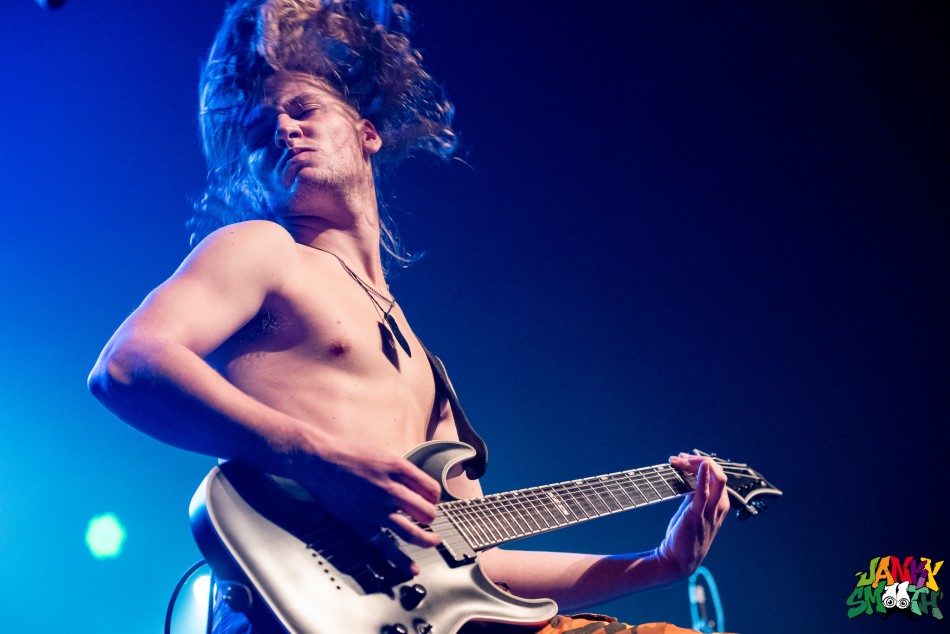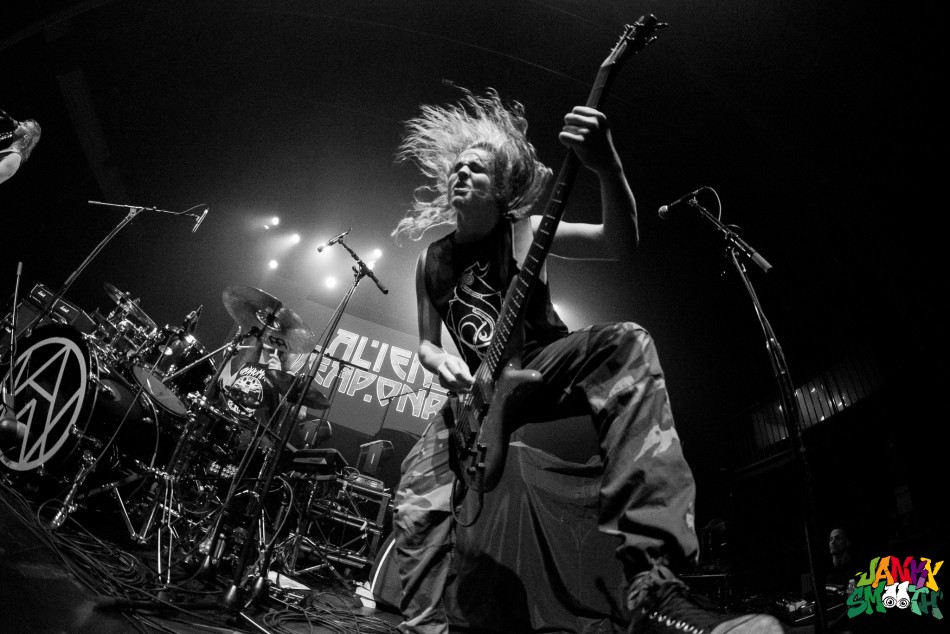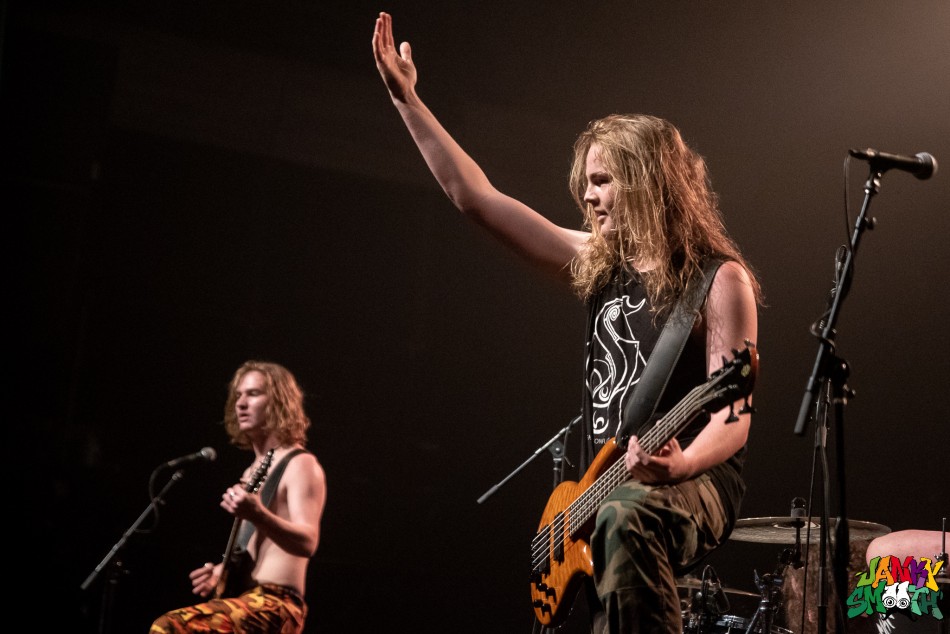 I'm not to big of a fan of Carpenter Brut but because Ministry has a history of choosing amazing support with the likes of Ho99o9, Chelsea Wolfe, or Death Grips in the past, so I decided I've give them a shot. They make throwback 80's horror soundtrack rock, the kind you could kill or cock-walk around a mosh pit to. With a backdrop of vintage trash cinema playing in the background and backing vocals playing over the live trio's attack, you have to be of a certain ilk to enjoy the music for longer than ten minutes. I was more interested in smoking cigarettes for the duration of the set than staying and forcing myself to give a shit about a concept it take ten minutes to get across but persists for forty five.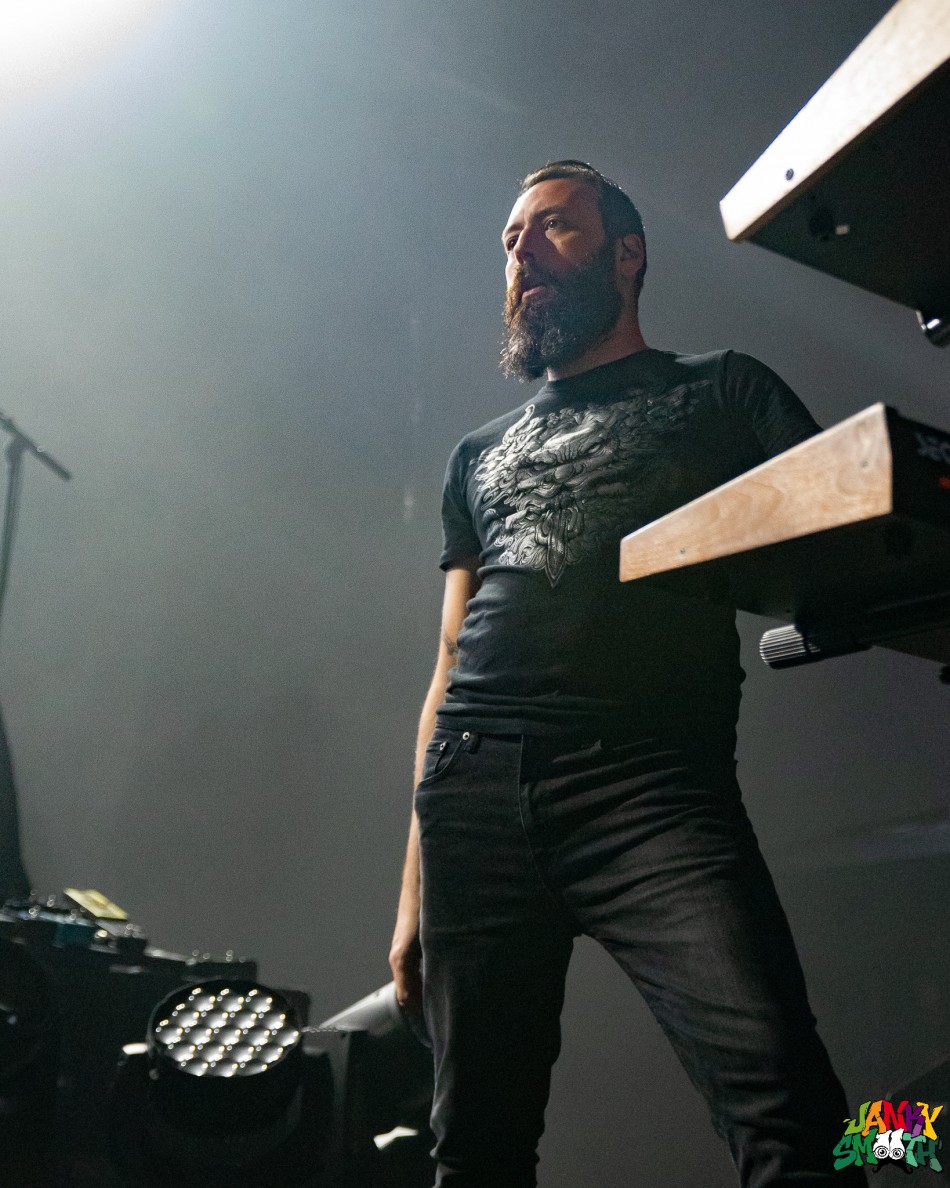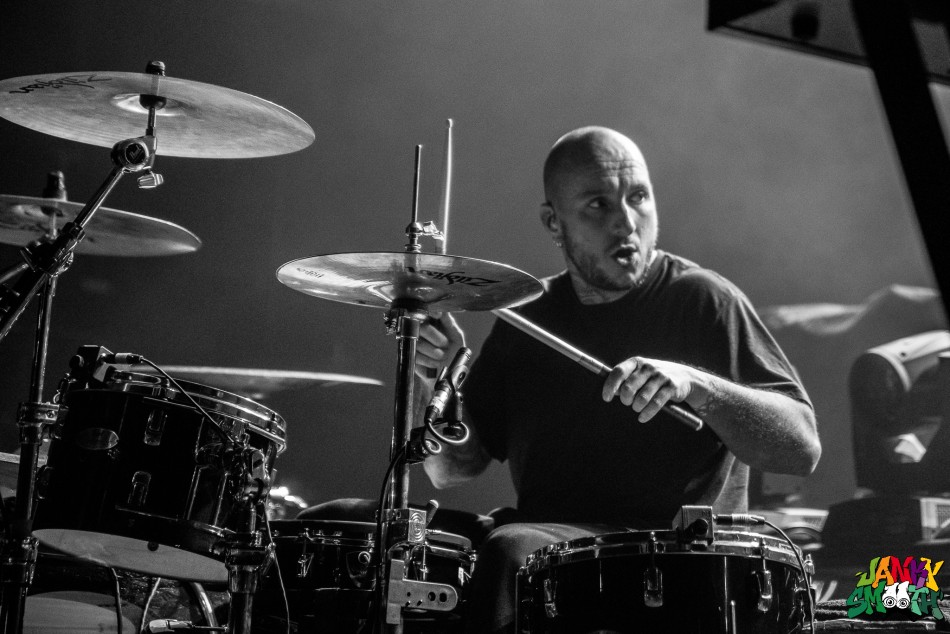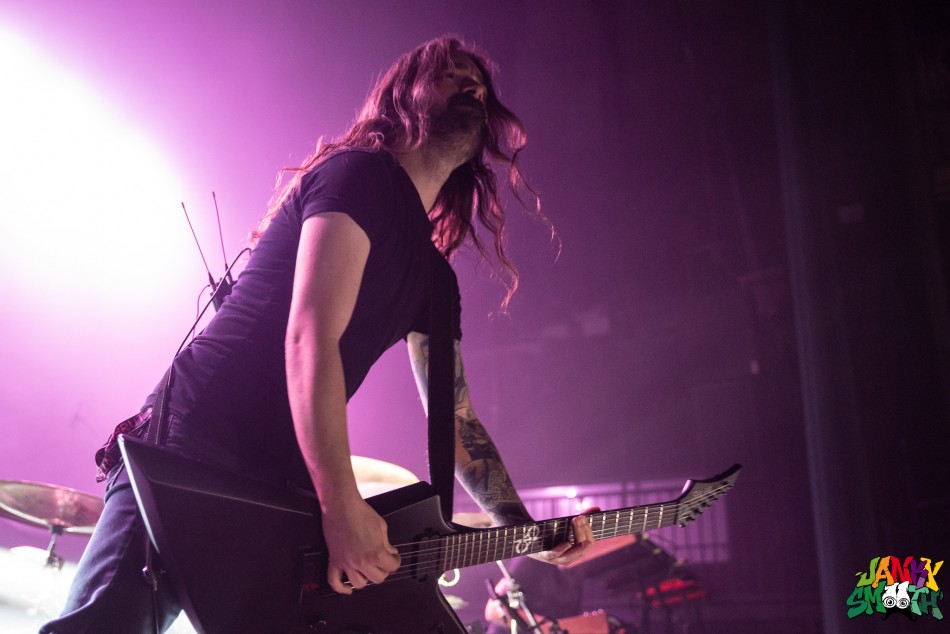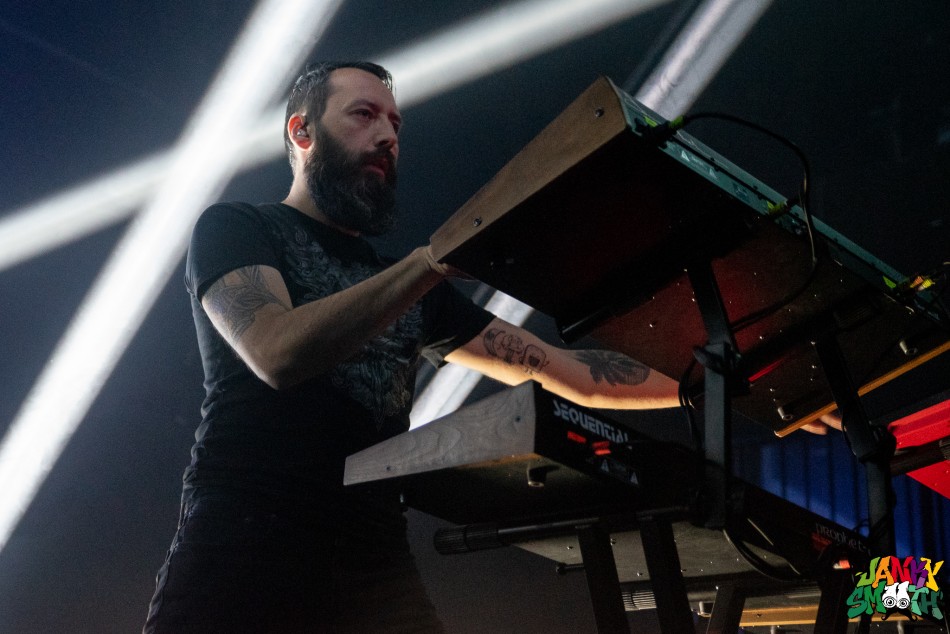 The first half of Ministry's set was so loud you can't even cringe at how ridiculous some of the new songs are. I for one find ANTIFA (the anarchist group) annoying and lyrics like "we're not snowflakes" just make me rolls my eyes but the volume dial was turned so hard over the top that the music punches you too hard to put up any fight against it.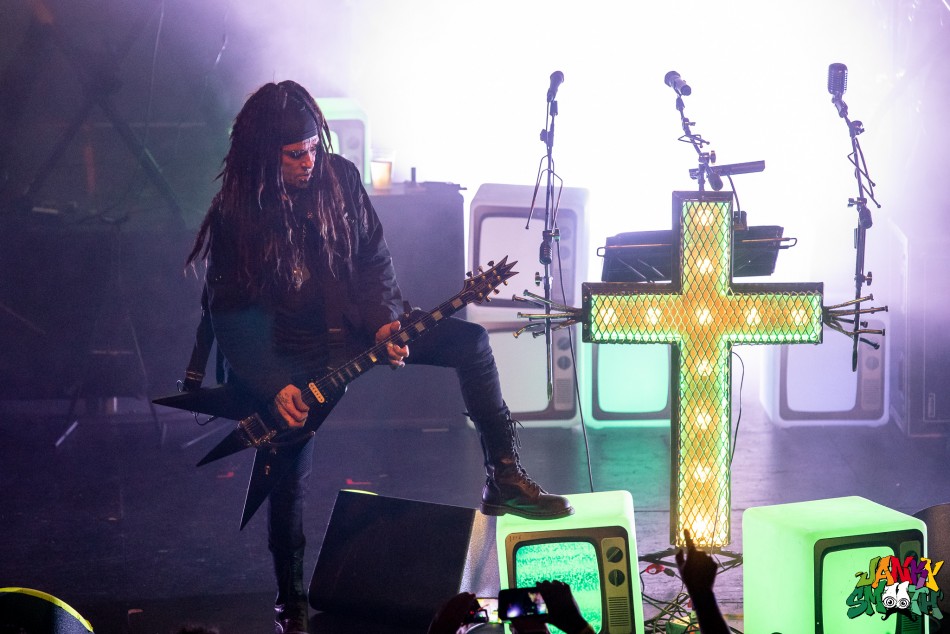 Once the newer songs were finished and the hallucinatory audio and video acid trip came to an end, the comedown was met with a passage backward in time with the rest of the set dedicated to the classics, mainly songs off Land of Rape and Honey. Opening with the song of the same name as the album, the same song I had been wanting to hear Ministry play since I began seeing them.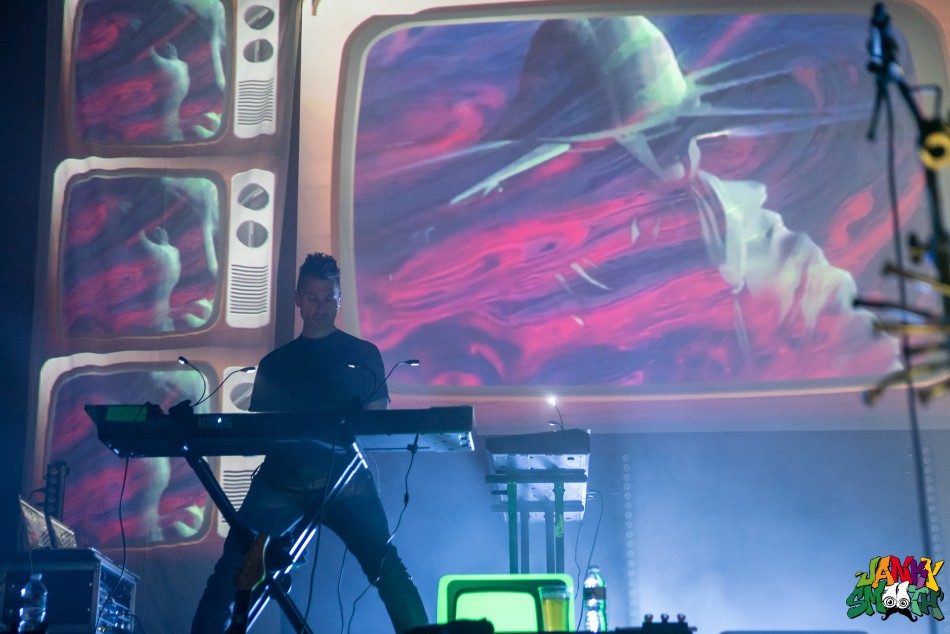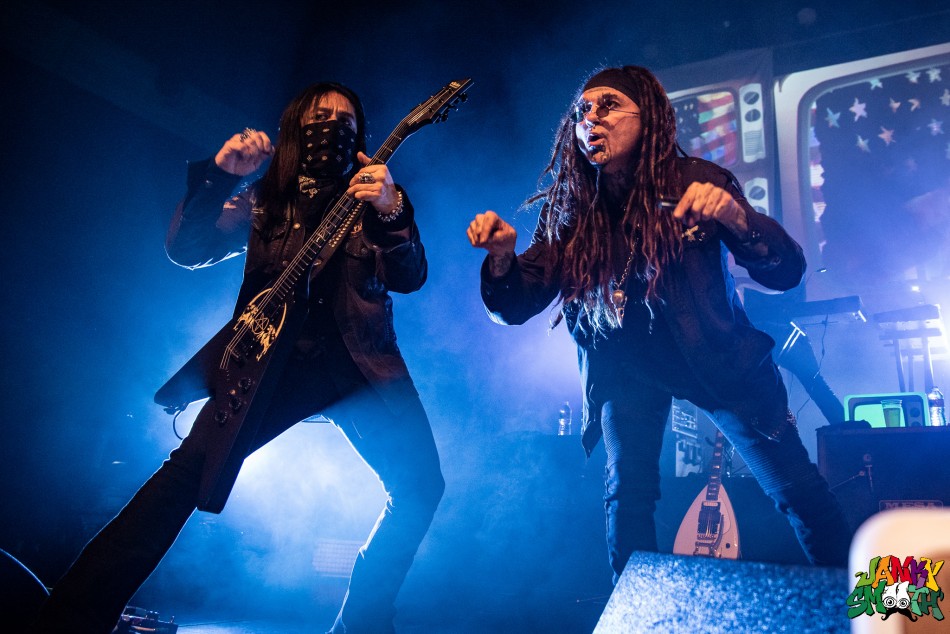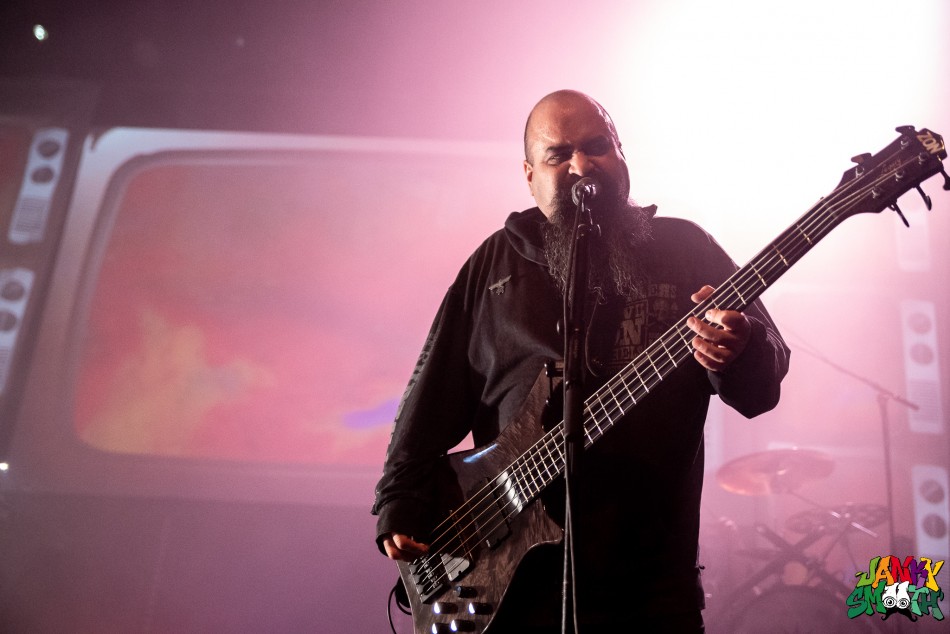 The revolving industrial romp of "The Land of Rape and Honey" combined with the lyrics, make it the perfect industrial marching tune. Then with a video playing behind Al featuring a chain-link fence like the one that separated the band from the audience in their early tours, harkened back to a time when politics were more insane, music was more insane, and people would go more insane at shows. Why don't they put up a fence between Ministry and Ministry fans in 2018? Are they afraid of something? Did they used to be?
"Head to head, chest to chest
Which country is the very best?
And in the land of rape and honey
You prey"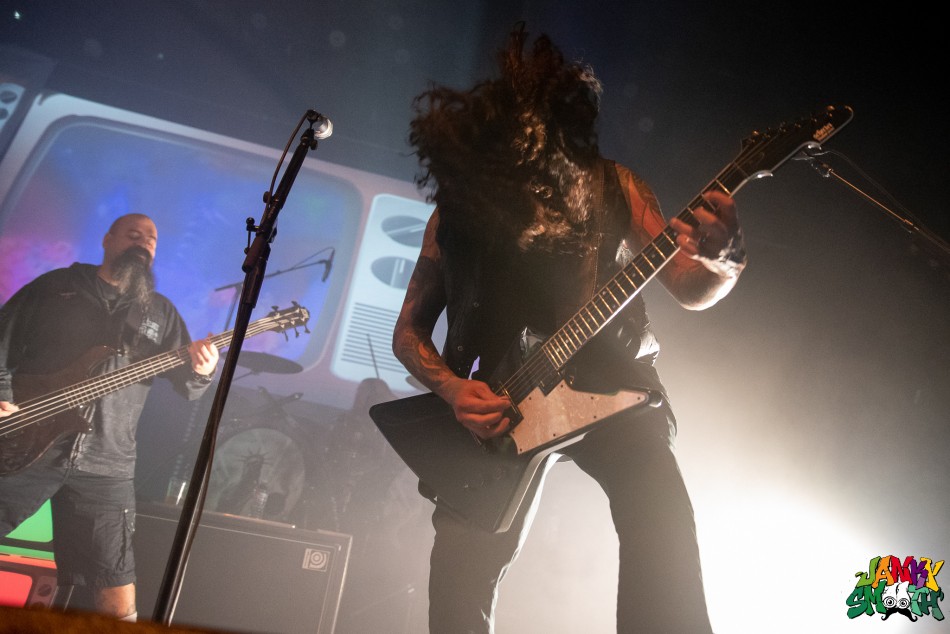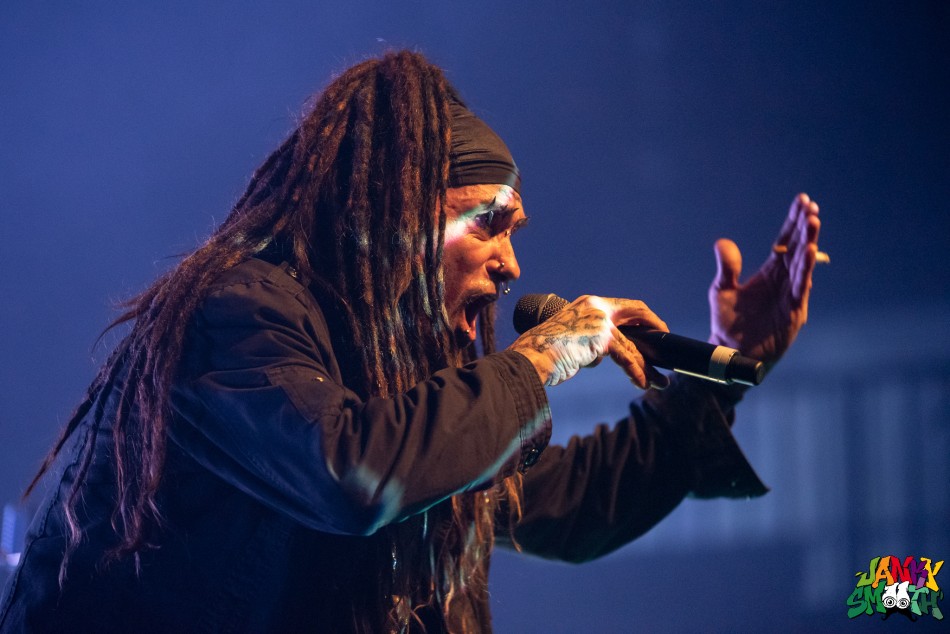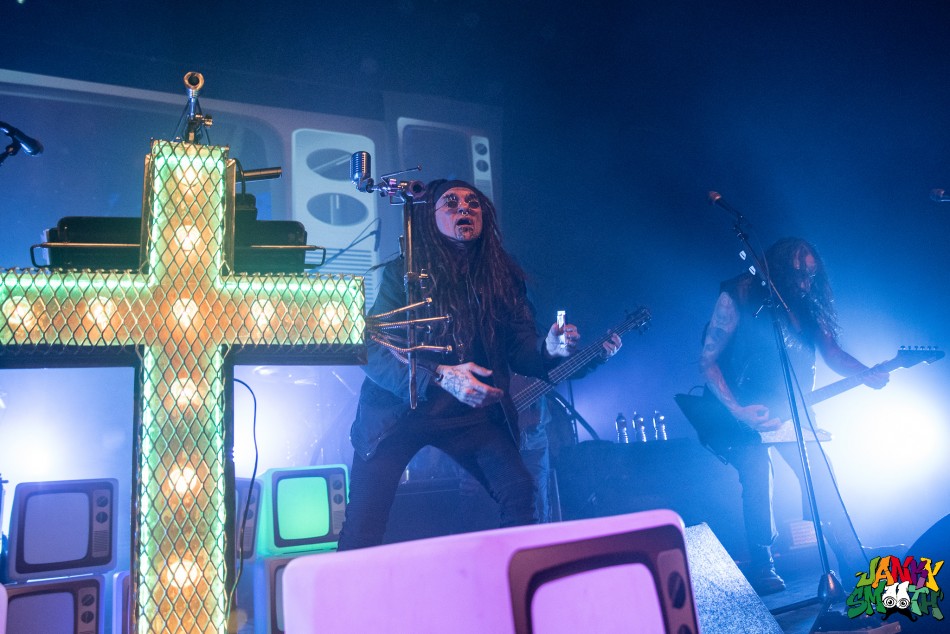 Not only did they play "Stigmata", a song they used to avoid in their sets for dear life but they closed with "So What?" and brought Chris Connelly from the Revolting Cocks onstage to share in the revulsion and madness. After closing the set and driving a few hordes out the door, the smartest of us stayed behind and were treated to something truly special. Al Jourgensen came back onstage with Dave Navarro to perform an acoustic rendition of "Everyday is Halloween", a song that Ministry had never played live before.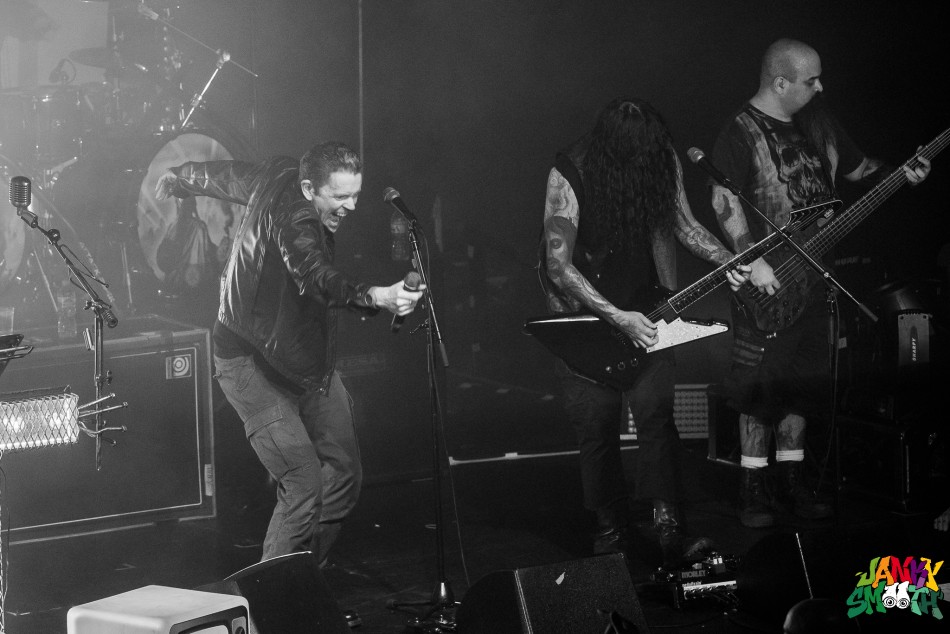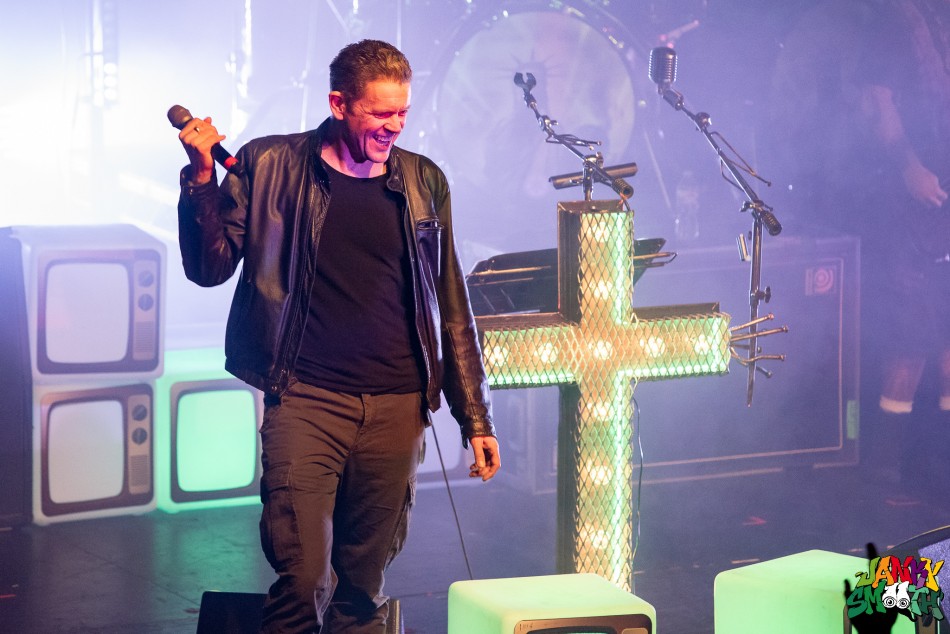 People went crazy and rather than being covered by the emotional and psychological dirge that Ministry is inspired by we left coated with a shining, glistening lucidity that comes with realizing we all just got to see something that will go down in the history of underground music in Los Angeles.
Words by: Rob Shepyer
Photos by: Albert Licano