Mike Watt & Dirty Laundry TV: South Bay Slam Fest at Harvard and Stone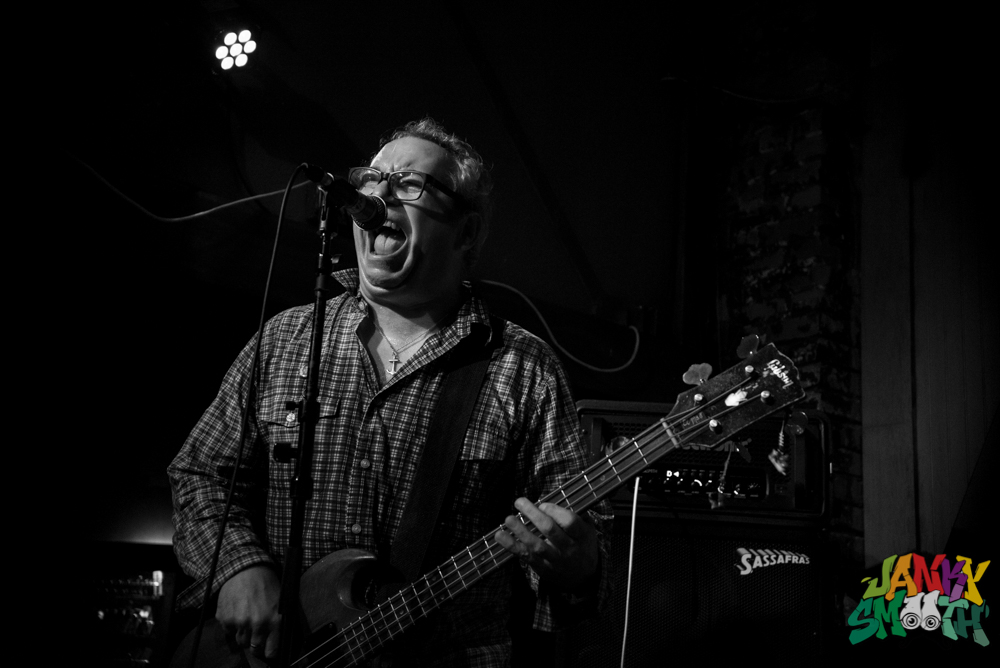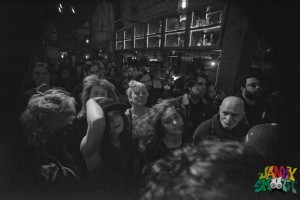 It has been quite some time since I have been to Harvard and Stone specifically for music. Don't get me wrong, I am there at least once a week because it is by far the best bar with the best bartenders in LA. But ever since Andrew Huggy stopped booking the shows, the nights have been kind of meh. Luckily, Adam Mayes took over the Thursday night bookings and has helped book some amazing shows like the New Years show with Jesse Hughes of Eagles of Death Metal.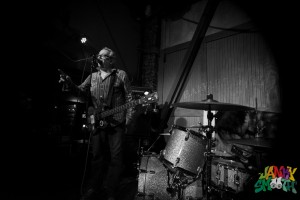 Tonight, we were graced with an epic Dirty Laundry TV show with Mid-Coitus, Mike Watt and the Missingmen, Death Hymn Number 9, and Zig Zags. I unfortunately did not make it for Mid-Coitus due to being misinformed on the start time of the show. I made it to Harvard and Stone and immediately was amazed by the size of the line. I get inside to Mike Watt and The Missingmen already playing and the house was packed to the brim. I fought my way to the front to grab some shots. Oh yeah, if you didn't catch that, Mike Watt (headliner of the night) played second. Apparently he can do that and still sell out the spot. The Missingmen reminded me some what of The Minutemen, unlike Watt's other project Mike Watt and the Secondmen. At the end he even told a story while the band just jammed, like "shit you hear at parties" and "history lesson part 2".
Mike Watt ended the set telling every one to stay for the next two bands, "But we have to leave to go back to San Pedro, but not Tom Watson (guitarist) he has to go back to Manhattan Beach." Watson shuffled around the stage and gave Watt "that look", like really? Thanks for putting me on blast. I turned to Watson and said, "Don't worry I get it, I grew up in Manhattan Beach" which he acknowledged with a smirk.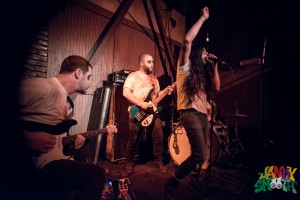 Up next were Death Hymn Number 9. The room had cleared out just slightly. Mostly just the well respected, old timers that were there for Mike Watt. Death Hymn Number 9 did what they are known to do; they played a fast paced set that turned the room into a war zone. These guys are by far my favorite "hardcore" punk band. They even did a nice thrash-punk cover of Tuti Fruti by Little Richard. Before the first song was even over, I had been slammed into the stage at least 3 times. This normally wouldn't be an issue if it weren't the same three silver back gorillas that had been terrorizing the entire audience. I know I got some slack for my article about the "fake suicidals" at the Dead Kennedys show. Seriously though, fuck these guys. I don't care who they were, these guys were the size of a tank and making this crowded bar their bitch. Most of the time I couldn't tell if they were trying to fight some guy, or make out with the dudes they were bear hugging. I'm pretty sure they were trying to make out with dudes.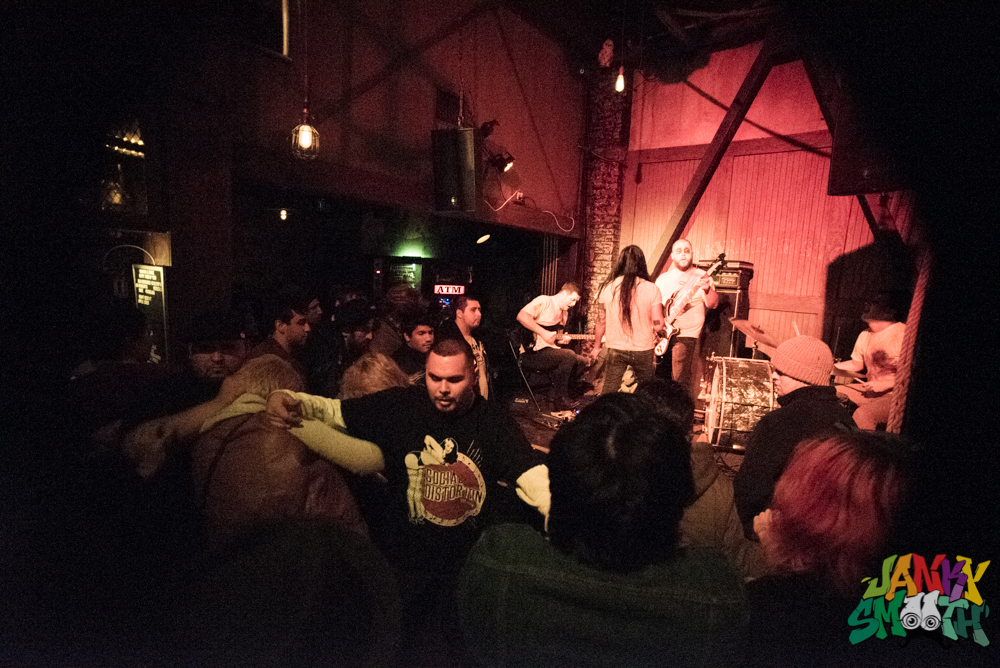 Don't get me wrong I am all for a hearty, aggressive pit. When you're going around knocking over photographers, spraying beers and knocking people down who are far from the pit; you are not contributing to an act of stress release, you are being an unwanted bully. We are all adults. Follow the rules of the pit. Yes, there are still rules in chaos. Even anarchists have morals.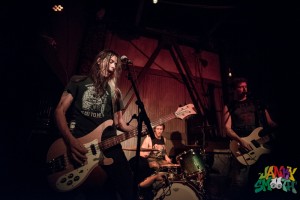 Finally, Zig Zags took the stage. These dudes are fucking rad. I had the pleasure of seeing them with Bass Drum of Death at Alex's bar last spring. These guys are like 80s metal mixed with 80s punk. Bands like motörhead, Black Sabbath, The Shrine, and the Adverts come to mind. If you have a van with a wizard painted on it, you should be listening to Zig Zags. These guys played a fantastic set including songs such as Magic, The Fog, and Blazer. The most fitting song of their set was Sunken City. Oh, you don't know why? Let me explain. Sunken City used to be the Skate Shop in San Pedro. Zig Zags did a photo shoot there which inspired them to write a song about this hidden gem, and mainly Mike Watt. Mike Watt and the small city of San Pedro go hand and hand. Other than the amazing set they performed, I really appreciated that their pit didn't consist of fat ass holes. Instead, their pit consisted of Betties thrashing around.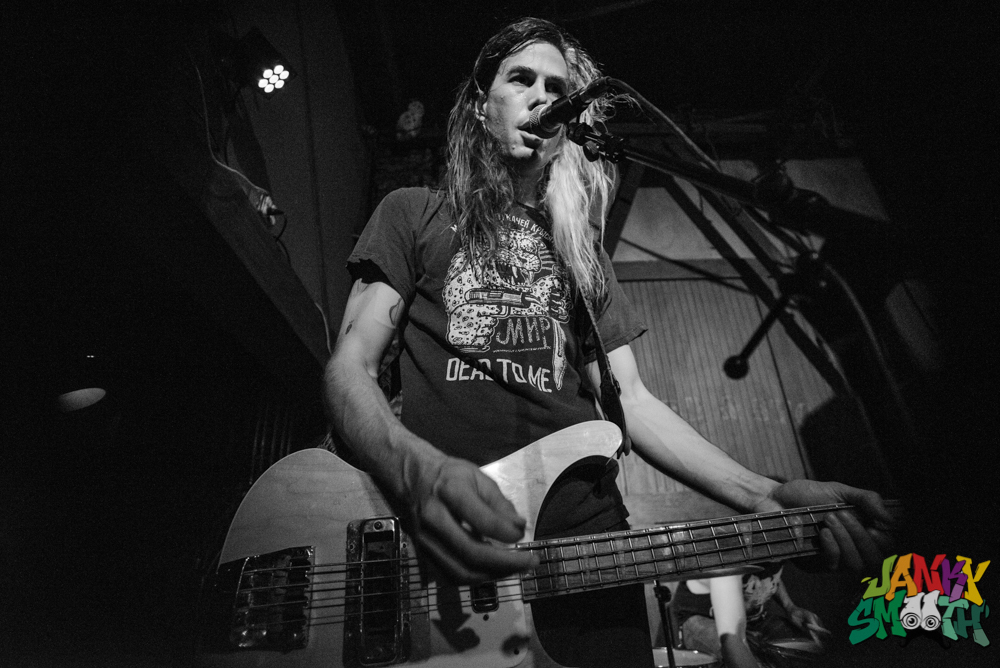 Check out Dirty Laundry TV.  They have been interviewing the most exciting bands in indie music for years and they just unveiled a brand new format.
Words and Photos: Taylor Wong