Method Man & Redman: Observations in the Key of 90's Nostalgia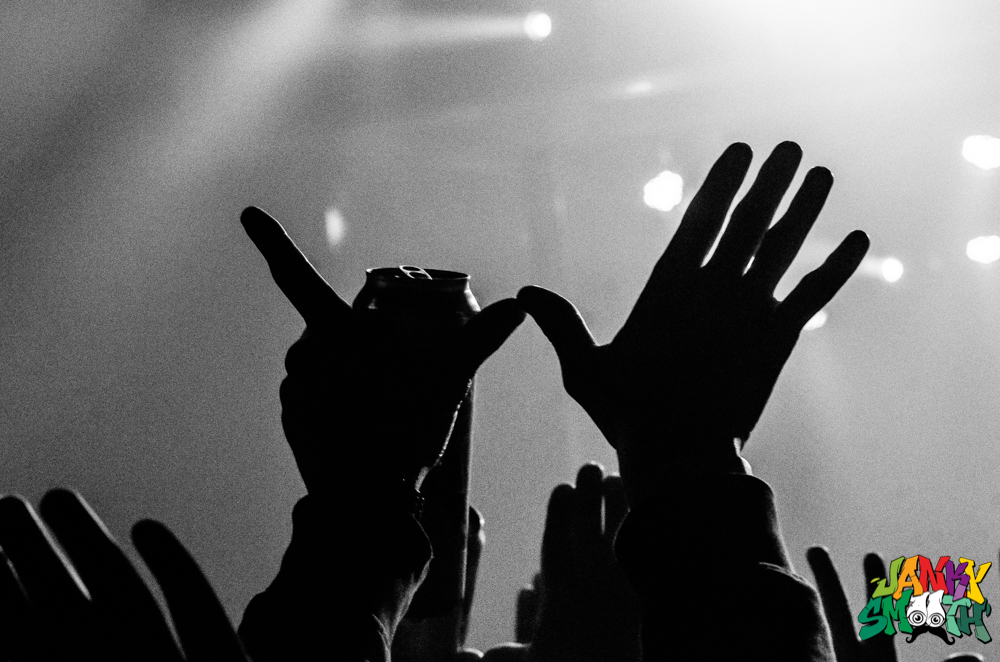 Southern California was blessed with a flurry of great Hip-Hop shows last week! With acts such as Run The Jewels, Warren G, Method Man & Redman, we were exposed to some of the best of what hip-hop has to offer.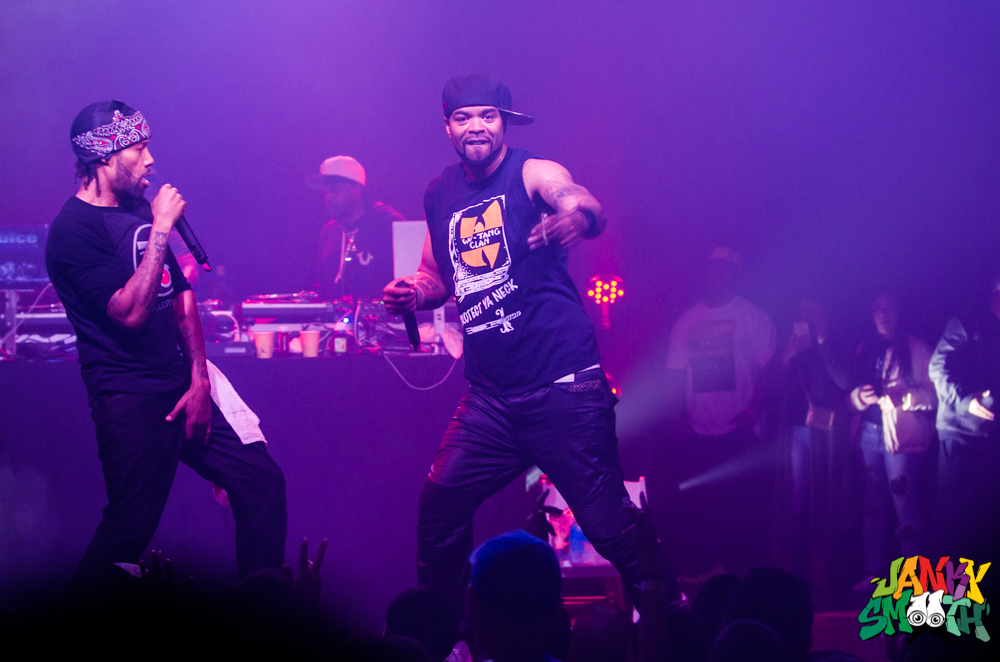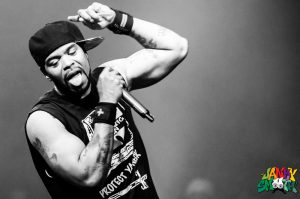 Redman and Method Man want you to know that they are still all about that 90's shit. It seems to be their mantra. Talk about keeping it old school, legendary DJ Dice of Das EFX joined them on turntables along with DJ Allah Mathematics, the designer of the OG Wu-Tang logo. Inspectah Deck was once quoted saying "The logo shows how the group is now bigger than any of the individual members." That sentiment seems to still run true as they paid homage to their loved ones passed and dropped some ODB in honorarium. The loyalty these guys show for their friends is part of what I love about them, they never forget where they've come from. Considering how dynamic the pair are as a unit, it would have been nice to see them more in the zone as the "Funk Doc and Mef Tical" duo rather than one part of Wu-Tang.

As expected, they busted out plenty of Wu-Tang songs including many from the 36 Chambers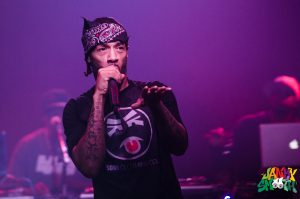 album, shit from BlackOut!, as well as many other hits like Method Man's "I'll Be There For You", Redman's "Time 4 Sum Aksion" and Raekwon's "Ice Cream". While they fit in a decent amount of material, they cut most of their songs short throughout the set and added a lot of talk between songs. ALOT. There was banter of everything from a "How High" sequel to smoking blunts but most of it was hater harping on new mainstream rap.
I kept getting the vibe like they were trying to convince everyone that 90's Hip-Hop is still awesome. I was thinking "Dude, we know it is. You guys are badass, that's why we are here! Just shut the fuck up about it and own that shit like you did back then!" Still, they showed a kind of human vulnerability that's refreshing for icons, especially in hip-hop and pretty easy to analyze why old school rappers would rail against the new school. It's understandable considering how fickle the ever changing entertainment industry is. You have to constantly be on the cutting edge of beats and many attempt to evolve to keep their momentum for their career, self esteem and morale in tact. The industry pushes you to follow the new trends but what if you're an artist that's not all about where your genre is headed and you couldn't give a damn about the labels? I guess you would just go about your business doing whatever the fuck you do. These guys have nothing to worry about because what they do is more hype than most of the latest wave of trap shit being recycled in the underground and mainstream. They looked and sounded great but it seemed like they didn't spit with the same kind confidence as they did when BlackOut! topped the charts.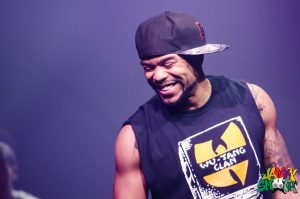 The current trends in Hip-Hop either got you hyped or you fucking hate it. Not sure that I have come across too many old school Hip-Hop heads that are on the fence about it. I hear a lot of them talking about how they miss the golden age of 90's hip hop. Truth is, I miss the flow, lyricism and beats from that era too but I can't deny that there are some great things materializing in rap right now. The ones who are navigating the waters in the broken boat of the music industry are taking their style and repackaging it in a way that can grab the younger generation's attention. A great example of that is A Tribe Called Quest. With their most recent release We got It From Here… Thank You 4 Your Service, they have integrated their trademark style and molded it into something that is relevant to the times. It's the sign of true professionalism as an entertainer and entrepreneur to be able to stay progressive over a span of your entire lifetime without compromising your integrity or who you are. I'd love to see Red and Meth follow that route, in their own way of course. A resurgence in 90's Hip-Hop would make listening to music with my teenager bearable.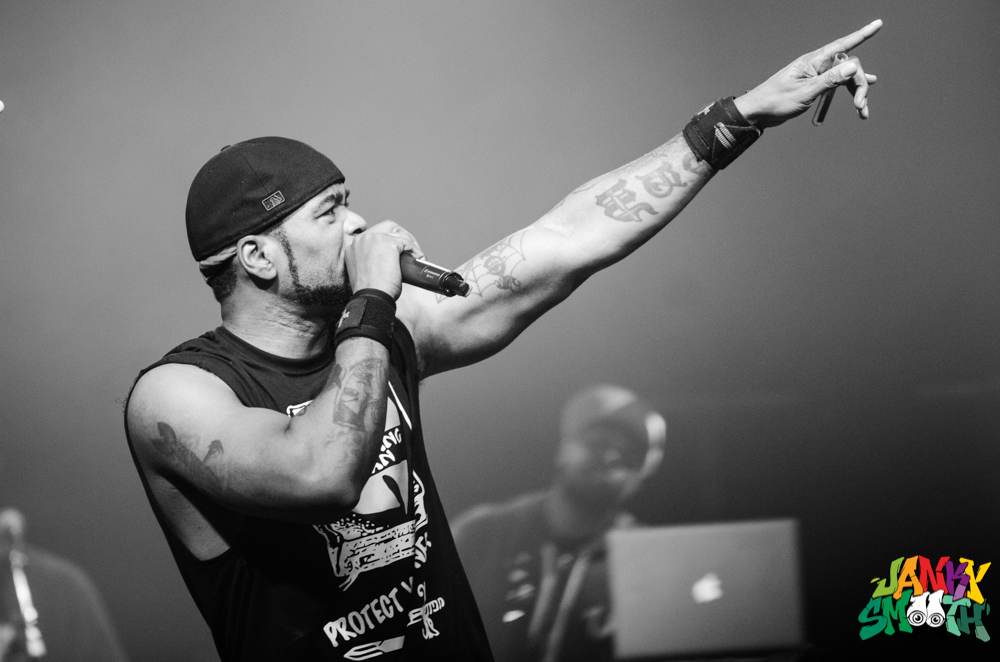 The 90's was the last era where people attended concerts without watching them from the screen of their cell phones and it must seem strange for artists from that time who have witnessed a paradigm shift into an age where the audience is a room full of distracted fans who are more interested in beefing up their following on Instagram than they are in the performers on stage. It has to be annoying af but Method Man and Redman found a genius way to get people to put their phones away (even if only momentarily) by dousing them with champagne.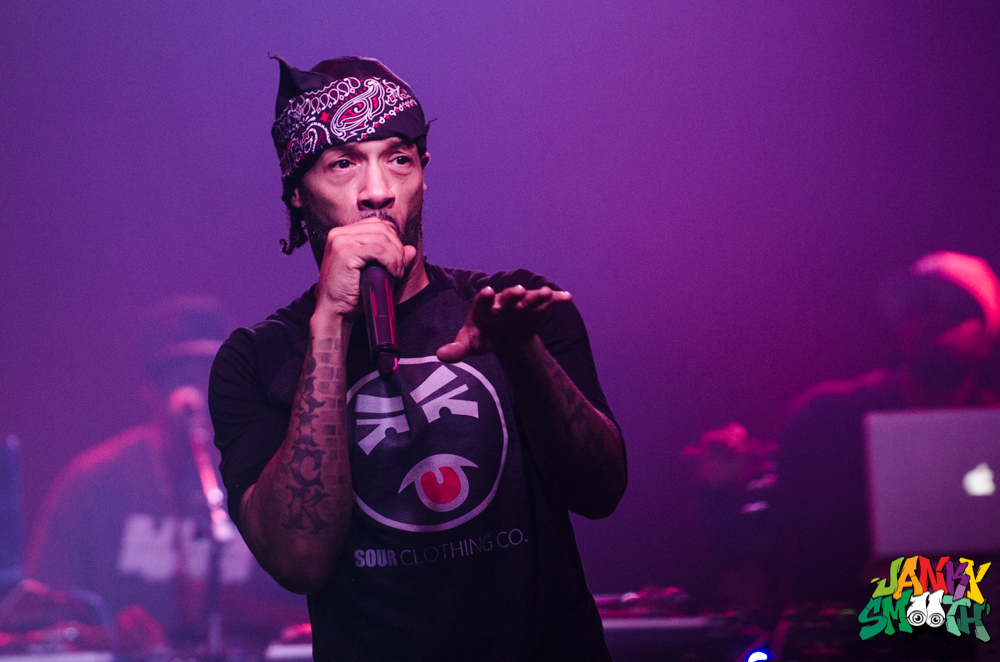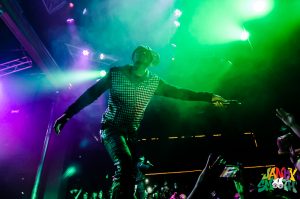 After the show ended, Redman plugged his most recent album Mudface, then played some songs off of it as Method Man signed autographs and of course, reminded people to buy Wu-Tang merch on their way out. Redman had commented that this was the part of the show where he normally sells CDs but he ran out. The hustle is still strong- the same Redman I witnessed from that episode of Cribs on MTV back in the day. Still keepin it street, Funk Doc ain't changed a bit!
Words/Photos: Jessica Moncrief